Arizona will honor legendary coach Dick Tomey and commemorate the USS Arizona on Saturday, when the Wildcats take on Hawaii at 7:30 p.m.
The UA football program tweeted a teaser video on Wednesday morning that shows Arizona wearing its typical road uniforms but with a stripe-less white helmet that includes a bright red "A" logo and a black "DT" sticker in honor of Tomey, who died this spring. 
The Wildcats first wore the helmets — as well as gray USS Arizona-inspired throwback jerseys and red pants — when the UA and Hawaii met in 2016 at Arizona Stadium, part of a 75-year commemoration of Japan's attack on Pearl Harbor. The red "A" on the helmet is taken from photos of the ship's sports teams. Arizona's nose bumpers will include the date of the Pearl Harbor bombing, and the phrase "At 'em, Arizona" will be featured on the back. It appears as if the UA will wear just the helmet from that set on Saturday. (Note: The "150" patch shown in the teaser video will be worn by every team this season).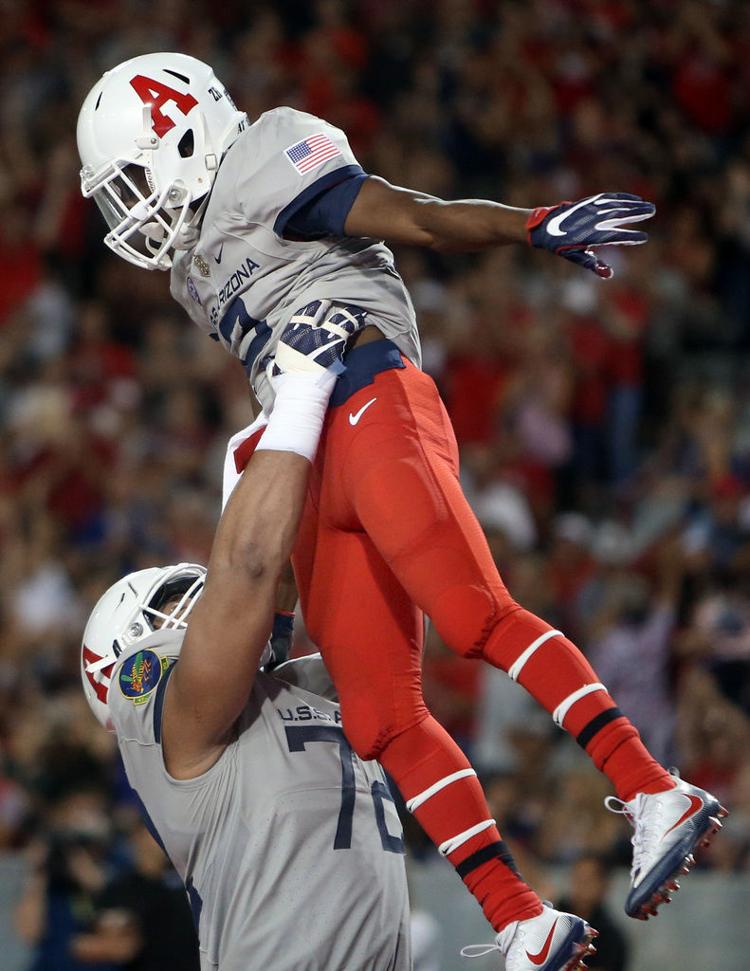 Tomey's family and friends will be in attendance Saturday, and Hawaii plans to honor the coach during the game. Tomey coached the Rainbow Warriors from 1977-86  before behind hired by the UA. He stayed at Arizona through the 2000 season.