Assessing Kevin Sumlin's first recruiting class on the eve of early signing day is akin to judging the results of election night: You don't get the full picture until all the precincts have reported.
As of Tuesday, Arizona's class rankings for 2019 looked a lot like their rankings from '18. Rivals had the Wildcats at 61st nationally and 10th in the Pac-12; they finished 59th and 11th in the last cycle.
Mike Farrell, the national recruiting director for Rivals, considers Arizona's current class to be "average." Based on the aforementioned rankings, that's an accurate assessment — and an underwhelming start to the Sumlin era.
But the votes are still being tallied. The UA could land two four-star players Wednesday: receiver Jalen Curry and cornerback Bobby Wolfe, both from Houston. The Wildcats also added an offensive lineman late Tuesday afternoon, securing a commitment from 6-5, 327-pound Paiton Fears of Hutchinson (Kansas) Community College. Fears held offers from Baylor, Missouri and West Virginia.
Curry — a teammate of quarterback and UA commit Grant Gunnell of St. Pius X High School — and Wolfe would be Arizona's highest-ranked recruits if they sign. The Wildcats' national ranking likely would end up closer to 40 than 60.
"They're in good shape with a few Texas kids that are going to make their decision this week," Farrell said. "The class ranking is going to go up (if they sign). I like Wolfe quite a bit, and Jalen Curry has offers from a ton of programs. Those are the type of guys Sumlin has to get."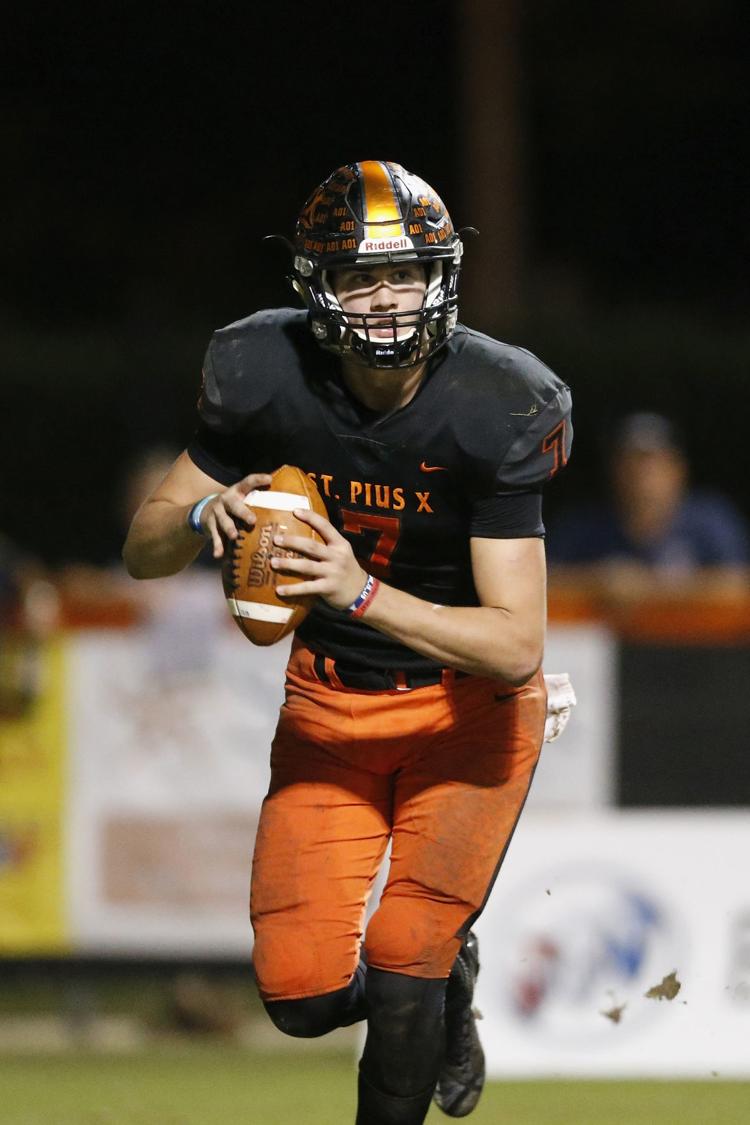 Playing catch-up
Sumlin and his staff were expected to give Arizona's recruiting a jolt, and that still might happen. Although he coached last year's freshmen, the 2019 class will be his first at the UA. He got a late start on it, and he's been playing catch-up ever since.
Sumlin was named coach Jan. 14. The other four new coaches in the Pac-12 — Herm Edwards, Mario Cristobal, Jonathan Smith and Chip Kelly — were hired between Nov. 25 and Dec. 8 of last year. The first early signing period began Dec. 20.
"What happens the day after signing day? You offer your entire next class," Pac-12 Networks analyst Yogi Roth said. "Kevin was just getting acclimated to the program. He didn't know who could do what on his roster. He probably didn't know until after spring. He and Chip didn't talk much about their teams in spring or even training camp because they didn't know a lot about them."
Sumlin and his staff finally will be on equal footing with the rest of the conference by the end of the three-day early signing period. They already have begun work on the 2020 and '21 classes.
"You're always doing multiple classes at one time," UA senior director of recruiting Andy Vaughn said. "You're trying to keep the current senior class intact … trying to make sure you're in the best possible position with those guys, so that as soon as you can sign the '19s, you're on to the next class."
When the '20 class is in place about this time next year, Sumlin and his staff will have a more complete body of work. Any conclusions about their performance before then would be premature, recruiting experts said.
"I don't know if you should ever judge a staff off of one class," said Greg Biggins, national recruiting analyst for 247Sports. "You want to wait until a guy has two, maybe three full classes to know who he is and this is what they're doing."
Texans and jucos
Sumlin and his staff had a distinct strategy for 2019, and a big chunk of it will be part of their blueprint moving forward.
Six of Arizona's 19 verbal commitments are from Texas, a state that Sumlin's predecessor, Rich Rodriguez, largely ignored during his tenure. Arizona signed only one Texan, safety Tristan Cooper, between 2013 and '17. The Wildcats signed four Texas players in the '18 class. This year's total will jump to eight if Curry and Wolfe sign.
"Outside of talent, you're going to get student-athletes that care about the game," Roth said of Sumlin's Texas push. "That's going to elevate the room."
The marquee Texan is Gunnell, the all-time leading passer in that football-mad state. Gunnell originally was committed to Texas A&M. He followed Sumlin and offensive coordinator Noel Mazzone from College Station to Tucson. If Curry ends up being part of the package, all the better.
"Grant Gunnell was a huge get for them," Farrell said. "Even though we have him ranked as three-star, he could be one of those guys that just blows up in college. That's the funny part about recruiting quarterbacks — you just don't know."
The late addition of Fears gives Arizona four junior-college commitments, all of whom play on the offensive or defensive lines. Sumlin views the junior-college talent pool as the equivalent of free agency in the NFL — a way to supplement the other incoming players and fill holes on the roster. He immediately recognized a glaring need to add more big bodies in the trenches.
"JC guys generally are going to be more ready to play," Biggins said. "I don't think you want to build a 20-man class out of them, but if you sprinkle in four or five a year where you lack depth, I'm all for it."
No matter what happens Wednesday, skeptics will view Sumlin's first class the way they saw his first season — not quite living up to the hype. Arizona's slow start and rocky finish — coupled with Khalil Tate quickly falling out of the Heisman Trophy race — drained the program of the buzz it carried throughout the offseason. That didn't help in recruiting, experts said.
But missing out on a bowl game enabled the coaching staff to hit the road the day after the season ended and focus almost exclusively on recruiting this month. And Arizona's hiring of Sumlin is still viewed as a triumph in that world. The more time he has to mine relationships and promote the UA brand, experts said, the more that will become evident.
"If he had sat out this year, he would have been the No. 1 free agent coach on the market," Roth said. "He would have been able to choose whatever job he wanted.
"The fact that he took the job at Arizona remains a coup. I think they're in a really solid position right now."