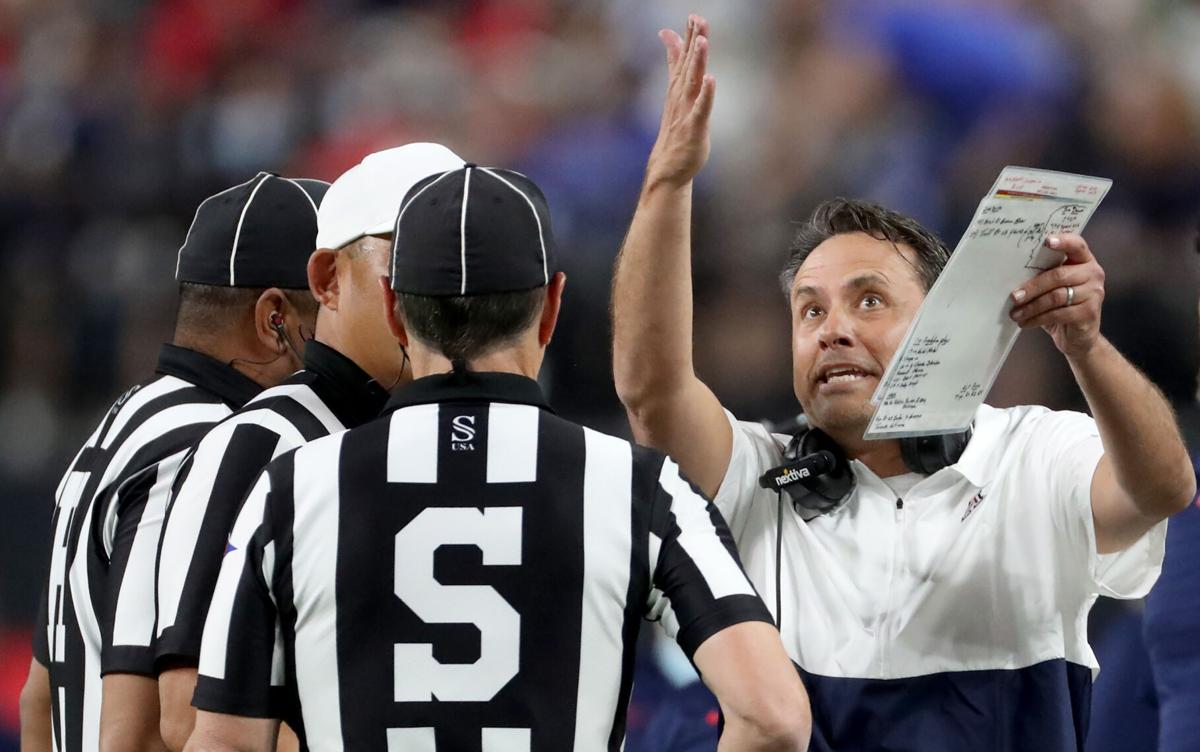 Jedd Fisch is confident Arizona will break its 16-game losing streak sooner rather than later. On Monday, the first-year Wildcats coach said it's "a matter of when" the wins will come, not if.
He added this critical caveat: "We have to earn the right to win. And if we earn the right to win, we'll win."
How can Arizona go about doing that exactly? Fisch cited four things that need to happen:
Playing well in all three phases
Not turning the ball over "excessively"
Limiting game-changing penalties
Playing a 60-minute game
It would be understandable if your initial reaction to that list is "Oh, is that all?" The Wildcats have yet to prove they can put it all together. If they had, the losing streak likely would be over.
But during last week's bye, Fisch showed his players some numbers that should give them hope. The most significant: Arizona outgained three of its first four opponents, including then-No. 3 Oregon.
The flip side: The Wildcats rank in the bottom 10 nationally in red-zone scoring rate (64.3%) and red-zone touchdown rate (28.6%). They're also one of 21 teams that have lost 10 or more turnovers.
That's all happened against a schedule that features two teams currently ranked in the top 10 (Oregon, BYU) and another that's in the top 25 (San Diego State) per The Associated Press.
"We've done some good things," said Fisch, whose team hosts UCLA on Saturday. "But we haven't won enough games — yet. We recognize that.
"But we're excited about where things are headed, and we believe that if we continue to be a tough, physical football team — what Arizona football is based on, made of — we'll have a chance to have a good remaining year and many others after that."
Regarding the losing streak, Arizona no longer holds sole possession of the nation's longest skid. UMass matched the UA at 16 last weekend by virtue of its 45-7 loss to Toledo.
UMass has a chance to end its losing streak earlier Saturday against UConn, which has lost 10 in a row. Four teams are seeking to snap double-figure skids: Arizona, UMass, UConn and UNLV, which has dropped 11 straight. They are the only remaining winless teams in FBS.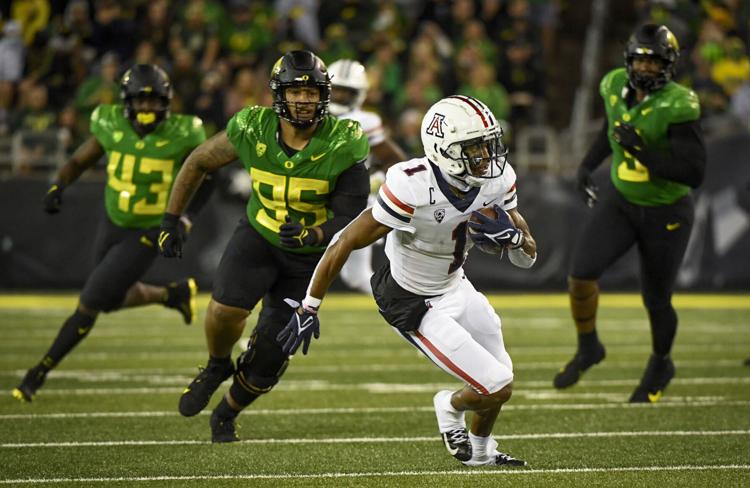 On the road again
The Wildcats practiced four times during their bye. The workouts Monday, Tuesday and Wednesday were focused on techniques and fundamentals. They shifted their full attention to UCLA on Sunday.
In-person recruiting opportunities have been limited during the pandemic. Schools have been able to host prospects since June. Last week marked the first opportunity for UA coaches to scout them off campus.
"It was great to watch those kids compete for the first time live and great to meet their high school head coaches, which a lot of times you weren't able to do because of COVID other than through the computer," Fisch said.
"I think I saw five of our committed players. You don't get to talk to the players, but the players certainly came out and were very happy that we were there.
"I was able ... to see some really good teams and really good football. (We're) excited where things are headed with our recruiting class."
Arizona's 2022 class is ranked fourth in the Pac-12 by both 247Sports and Rivals. The Wildcats haven't finished in the top half of the conference since 2014, when both recruiting outlets ranked them sixth.
Walk-on tryout explained
When Arizona recently announced that it was holding a walk-on tryout, the move was met with skepticism on social media. Why would the Wildcats have a tryout during the season? Were they truly that desperate for players?
Fisch said several factors led to the tryout being held next week. One was that Fisch wanted the entire team to be vaccinated for COVID-19 before adding any players. Another was that UA now has some open spots with offensive lineman Edgar Burrola and defensive tackle Myles Tapusoa having entered the NCAA transfer portal.
"You can't do it like the NFL, where ... every Tuesday we're gonna bring a couple guys in to work out," Fisch said. "So you just have one tryout during the year if you have a roster spot open. ... Let them try out, and then see if there's a spot open for them to help us practice."
'White Out,' blue jerseys
Fisch added that Arizona is expected to wear blue at home and white on the road for the rest of the season. He had them wear white for the first two home games to mitigate the lingering summer heat.
Extra points
Fisch posted a 1-1 record as UCLA's interim head coach at the end of the 2017 season, his lone year in Westwood. UCLA fired Jim Mora and hired current coach Chip Kelly between the end of the regular season and the Bruins' bowl game. Fisch coached that game, a 35-17 loss to Kansas State in the Cactus Bowl at Chase Field in Phoenix. "It was great to be able to lead a team," Fisch said. "It was not the type of circumstances you ever want to do it in."
Why does Arizona sometimes run plays to the short side of the field? Fisch explained that in many of those instances, they're running or throwing away from blitzes coming from the wide or "field" side. Those plays often are "alerted" from the sideline, Fisch said.
UCLA (3-2) is favored by 16 points over Arizona. The Bruins fell out of the Top 25 after losing to Arizona State last week. UCLA and Arizona have split their past four meetings, with each side holding serve at home.
Arizona's Oct. 16 game at Colorado has a scheduled start time of 12:30 p.m. (1:30 in Boulder). The game will be televised by Pac-12 Networks. It's the Wildcats' first afternoon kickoff of the season.
Contact sports reporter Michael Lev at 573-4148 or mlev@tucson.com. On Twitter @michaeljlev