The 1998 Wildcats' season for the ages would be viewed differently if Arizona hadn't beaten rival Arizona State. In that sense — and only in that sense — it was just like any other year.
Few Territorial Cup matchups have been more thrilling. None has been as higher-scoring.
Arizona defeated ASU 50-42. Sun Devils quarterback Ryan Kealy threw for 511 yards and four touchdowns — and his team lost.
The star for the winning side was tailback Trung Canidate, who rushed for a school-record 288 yards, including TD runs of 80, 66 and 48 yards. His backfield mate, Kelvin Eafon, rushed just 12 times for 20 yards. He had a significant impact nonetheless.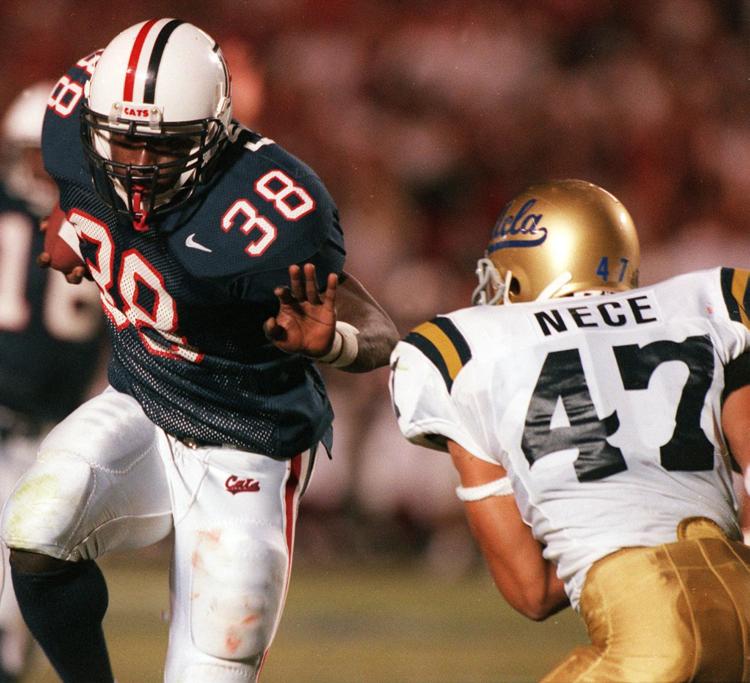 During the pregame coin toss — generally a cordial get-together — Eafon, one of three senior captains, unleashed an R-rated tirade.
"I can't say exactly what I said," he recalled recently, "but they knew there were no games today. They weren't going to destroy our bowl bid. We weren't going to let ASU do anything about that. I wanted to let them know to their face."
Eafon's animus stemmed, in large part, from an incident in the 1996 rivalry game. ASU's Glen Gable took out UA defensive tackle Daniel Greer during an interception return, severely damaging Greer's knee. The hit, for which Gable later apologized, incited a brawl.
The '98 Territorial Cup represented Eafon's last shot at the Sun Devils, and he wasn't about to let them forget what had happened.
"It caught me off guard, it caught them off guard, it caught the officials off guard," fellow team captain and coin-toss participant Barrett Baker said. "Thank goodness there were no cameras. He told them where he was going to be and what he was going to do to them for 60 minutes.
"I was standing there thinking, 'I've never seen this much intensity from one person.' We were just ready to go."