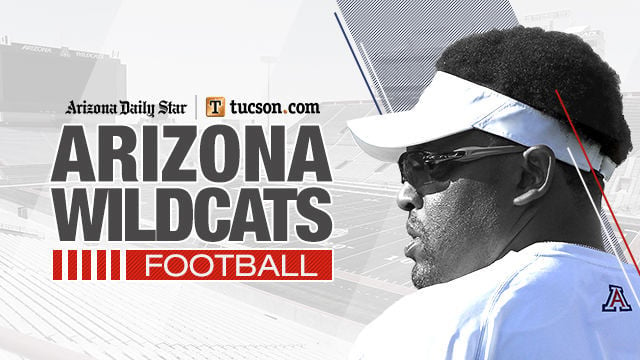 The Arizona Wildcats are hoping to conjure some #Pac12AfterDark magic when they host Utah on Saturday.
Part 1 is already taken care of.
The Cats and the seventh-ranked Utes will kick off at 8 p.m. at Arizona Stadium. The game – Arizona's 2019 home finale – will be televised by Fox Sports 1.
The kickoff time for the Nov. 30 regular-season finale at Arizona State could be announced as soon as Monday. If not, it will be revealed next weekend. The game will be televised by ABC, ESPN or ESPN2.
Arizona (4-6, 2-5 Pac-12) has lost four in a row and needs to win its final two games to secure a bowl berth. Utah (9-1, 6-1) has win six straight and is vying for its second consecutive South Division championship.
Contact sports reporter Michael Lev at 573-4148 or mlev@tucson.com. On Twitter @michaeljlev