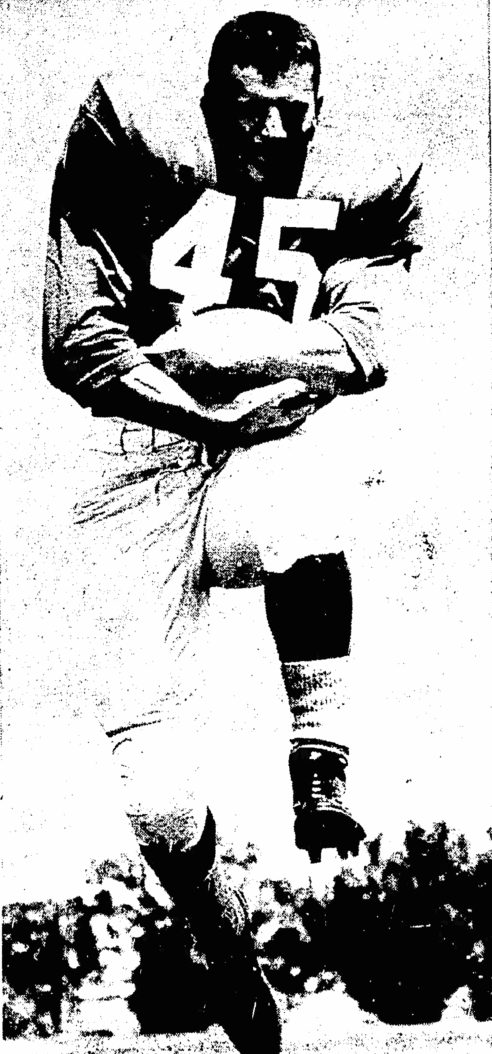 Football has been good to Larry Dumelie.
Even in the late 1950s, years before the first Super Bowl in '67 when baseball still dominated the sports market in the U.S., Dumelie, a former Arizona Wildcat, formulated a plan to play football for a living from the time he was just 16 years old. He grew up on his family's farm with nine other siblings — three brothers and six sisters — in Regina, Saskatchewan.
When he tried out for his high school football team, naturally, the coach placed him on the offensive and defensive line since he was a burly farm boy.
"I had no idea what the game was about," Dumelie said.
But once Dumelie transitioned from blocking to carrying the football as a running back, the light bulb in his head flicked on.
"That's when I felt football was for me," he said.
Shortly after he was introduced to football, Dumelie graduated from high school at 16 and then sought his next football-playing chapter, which wasn't too far from home. He tried out for the CFL's Saskatchewan Roughriders' junior team, which served as a developmental team for players 21 or younger, and was offered a contract worth $3,500 by head coach Dean Griffing.
"That's how I ended up at the University of Arizona," Dumelie said.
Griffing understood Dumelie's decision to spurn a chance to turn pro in Canada and pursue a college degree in the U.S., so the Roughriders coach coordinated tryouts with four colleges: Arizona, Montana, Colorado College and Colorado. Fortunately for Dumelie, fellow Canadian offensive lineman Ted Urness joined his friend for the same opportunity.
Just before the 1957 season, Dumelie and Urness piled their belongings into Urness' 1956 Mercury Monarch and trekked from Regina — located about 100 miles north of the U.S., close to the Montana-North Dakota border — to Tucson.
Dumelie was also scheduled to try out for the Colorado State hockey team, "but Ted didn't play hockey so that went by the boards."
"He had a nice ol' car. We might've driven 5,000 miles and it was a pretty exciting event," Dumelie said.
Dumelie and Urness made it to Boulder, Colorado, but the tryout didn't work out as planned. Colorado coaches were in awe of Urness' 6-foot-2-inch, 220-pound frame, but wanted to convert him into a tight end.
"He couldn't catch (a football) to save his life. He was a center and an O-lineman all the way," Dumelie said.
As for Dumelie? The CU coaches said they only signed players who were taller than 6 feet; Dumelie's 5-10 frame wasn't cutting it. Wrong choice (we'll get to that part soon). Dumelie and Urness were a package deal. The only way to get one is if the other was included, so Colorado was obviously checked off the list of possible schools.
"Once we got to the University of Arizona, we realized that this was the place for us," he said. "We both agreed to play at the same place if we could.
"We thought, 'Wow this impressive as hell.' And then once we got to the university, we were treated pretty royally. That's when we said we were done with the cold. That's when we signed on."
Dumelie and Urness ditched the harsh winter months in Canada for the Old Pueblo's year-round sunshine and joined the UA football team, coached by Tucson icon Ed Doherty. They roomed at Graham Hall.
During their freshman season in '57, Arizona finished last in the Border Conference standings with a 1-8-1 record (0-4 in the league). Other Border Conference members were Arizona State, New Mexico A&M (now New Mexico State), West Texas State, Texas Western (now UTEP) and Hardin-Simmons. The Wildcats' only win in '57 was a 17-14 victory over Marquette late in the season at Arizona Stadium.
Dumelie improved and became more integrated in the offense, but Arizona went 3-7. Despite yet another rough season, which would be Doherty's last at UA, Dumelie shined as a kick returner, defensive back and running back.
"We played Colorado my sophomore year and I started against them. I had my best game and I remember that pretty vividly. … The game was good," he said. "The (Colorado) coach, who had said he didn't really want me, came up and said that I was the best player on the field. That was payback time and it was probably the best game I ever played down there."
Unfortunately, Arizona lost the game 65-12 to 19th-ranked Colorado. In the three seasons Dumelie played for the UA, the Wildcats went 8-21-1. While the results on the field weren't ideal, the college experience still led Dumelie to meet the love of his life, Karen, who was a Tucson Rodeo queen.
One of Dumelie's UA teammates dated Karen's friend and the couple set up a double date to go see a drive-in movie.
"We both hit it off personality-wise and we both liked sports," Karen said.
The rest is history and the two recently celebrated their 57-year anniversary.
After the 1959 season, Dumelie would forgo his senior year and look for pro opportunities, whether it was in the AFL's (now the AFC) inaugural season or back in Canada.
Griffing, the man who steered Dumelie to Tucson, became the first-ever general manager of the Denver Broncos and allowed his former Roughrider to try out leading up to the team's first season as a pro franchise. Let's just say Dumelie would've rather played in Canada.
"I looked around and said, 'Well this'll never get off the ground,'" he said. "They were a bunch of ragged-looking people. But they're surviving and they're still going today. They're a very strong franchise. It's one of those what-ifs."
Dumelie fulfilled his initial plan from when he was a teenager and joined the Saskatchewan Roughriders. Urness would join the Roughriders the season afterward. In between playing defensive back for Saskatchewan and working as a marketing manager for Burroughs, a technology manufacturer, he went back to UA and finished the remaining credits for his business degree and graduated in 1961. By 1963, Dumelie had his master's degree.
The CFL schedule was tailored for players who worked 9-to-5 jobs, or in Dumelie's case, people who wanted to finish schooling. Practices were during the evenings when everyone left their day job and games would be played on Friday nights and Sundays. Dumelie often found himself playing in Toronto on Friday and then in Montreal on a Sunday afternoon.
By 1964, Dumelie led the CFL in interceptions and two years later led the Roughriders to the franchise's first Grey Cup championship in '66. Dumelie lost his championship ring at the Tucson Rodeo in 2005 and never found it, but he replaced it with a replica.
The ring is a piece of history that most likely won't return to his possession, but losing a championship ring and the numerous losses he took part on the field cannot overshadow the wins Dumelie gained in life. Now retired and living in Canada, Dumelie and his wife travel to Tucson in their RV every winter, the same trip that he started 63 years ago.
"I'm grateful for all the good that came out of football," Dumelie said.
"I got an education, got to see the world, made some money and met my wife.
"It can't get much better than that."
Be the first to know
Get local news delivered to your inbox!