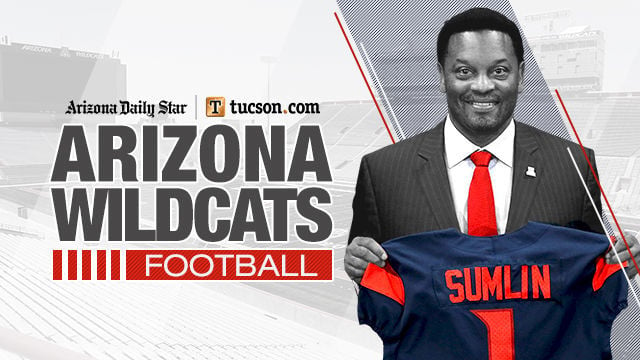 The annual preseason media poll will be released Wednesday morning, when Pac-12 Media Day officially gets underway in Los Angeles. In all likelihood, perennial power USC will be the pick to win the league's South division.
But it wouldn't be at all surprising if the Arizona Wildcats received some first-place votes. They'll get at least one.
Yep, I went there. I'm one of the voters in the media poll, and I picked Arizona to win the South. Here's the case for the Wildcats:
They should be one of the Pac-12's most improved teams this season. Khalil Tate is a year older. The defense will be much more experienced. The coaching staff should, in theory, be an upgrade.
Arizona's schedule is favorable. The UA again misses Stanford and Washington. USC, Oregon and Arizona State come to Tucson.
The Trojans might be vulnerable. No one — including Washington, my pick to win the conference — has a better overall roster than USC. But the Trojans have to break in a new quarterback after the departure of Sam Darnold. The reviews of holdovers Matt Fink and Jack Sears from spring ball were lukewarm. If the starter isn't either of them, it'll be a true freshman, J.T. Daniels. There will be growing pains.
Of course, it's entirely possible that one of those USC quarterbacks will be a stud right away. Or that the Trojans simply will steamroll the Wildcats with their run game, as happened last year, when they meet Sept. 29 in Tucson.
But you can certainly envision a scenario where a hyped and highly motivated Arizona squad wins that game, giving the Wildcats the head-to-head tiebreaker should the two end up with the same league record.
Perennially underestimated Utah has the potential to throw a wrinkle into this scenario. The Utes return quarterback Tyler Huntley, almost their entire offensive line and always have the conference's best special teams.
Utah hosts Arizona and USC in back-to-back weeks. But there's no telling what shape the Utes will be in after opening conference play against Washington, Washington State and Stanford, the latter two on the road. Utah also finishes Pac-12 play with three of four games away from Salt Lake City.
Anyway, here's my projection for the Pac-12 standings, with each team's league record. I don't have Arizona beating Washington in the conference championship game. I'm not that crazy.
PAC-12 CHAMPIONSHIP GAME: Washington over Arizona