Kevin Sumlin deserves some credit for getting Drew Bledsoe to play at Washington State.
Arizona's head coach was in his second year as a graduate on Mike Price's staff at WSU, which also featured current Minnesota Vikings head coach Mike Zimmer, Raiders offensive coordinator Greg Olson — and Saturday's opponent, NAU head coach Chris Ball.
The staff went to great lengths to make sure Bledsoe, a future Pac-10 offensive player of the year and top NFL draft pick, stayed close to his hometown of Walla Walla, Washington.
"We were in charge of getting the fraternities and sororities to line up on the road as he left town on his official visit," Ball said this week. "They were singing the fight song as he left and had signs that said 'Drew, we'll be blue if you don't come to WSU.' We were a big part of that — me, Kevin and another guy named Blaine Bennette. We all had a big part in getting Drew to come there."
Ball is in his first season as a college head coach after 33 years in the game. His climb through the coaching ranks includes stops at the junior college and Division II level, two more stints at WSU and a gig at Alabama. (Of course, between 2003-06, Alabama wasn't the juggernaut it is today). Ball was even a part of Todd Graham's staff at Arizona State from 2012-15.
Ball joined the Star's Justin Spears on ESPN Tucson earlier this week to preview Saturday night's game at Arizona Stadium, what life was like living with Sumlin and his thoughts on the Wildcats:
How would you describe your relationship with Sumlin?
A: "We both jumped into the profession at the same time and we were roommates at Washington State as a part of Coach Price's staff in his first two years at Washington State. We built a great friendship there and we've been friends ever since. … Our first year together, we were on the defensive side of the ball and then Mike Price came over and asked if one of us wanted to move over to offense. I said, 'No way, I'm gonna stay on defense.' Well, Kevin jumped at that opportunity, took advantage of it and became one heck of an offensive football coach."
What was it like living with Sumlin in Pullman?
A: "It was awesome. We had a great time. It was great to be a part of Mike Price's staff. The coaches he had on his staff were great people. Coach Price had a lot of influence on our career. But it was fun and we had a great time. A couple other guys who lived in there was Greg Olson, he's the (offensive coordinator) with the Oakland Raiders now, and Rick Mueller who was another graduate assistant. We all lived together up on the hill in Pullman, Washington."
Looking back on the WSU years, how much do you appreciate the time in Pullman knowing where the coaching staff is now?
A: "It was the best. We had a lot of fun and like I said, Coach Price made it fun for everyone on the staff. And Pullman, Washington is a fun place. It's one of my favorite places I've ever coached. … It was a great time and there's not a better place to do it than Pullman, Washington."
What did you like about your team in the season-opening win over Missouri State last week?
A: "I was proud of how we finished. We got the ball back with six minutes to go in the game. We challenged them at halftime and said we needed to finish the game. We came out in the second half and finished it. We started a little bit slow on offense, but I loved the way we ended it. … I was really, really pleased with the way they finished the football game. That was sorta the M.O. of this team when I first came here was they didn't know how to finish — and like I said, we challenged them, they stepped up, embraced it and finished the game."
How confident are you in the one-two punch of quarterback Case Cookus and wide receiver Brandon Porter going into Saturday night, considering the duo connected for 148 yards and two touchdowns last week?
A: "They're really good players. Case had a great camp and Brandon over the last two weeks has probably worked harder than everyone on our football team before the Missouri State game. I've been pleased with how he's come around and he's doing a great job at catching the football. He's running the right routes and fundamentally getting better. Those two, it's a good combination and hopefully we can continue it."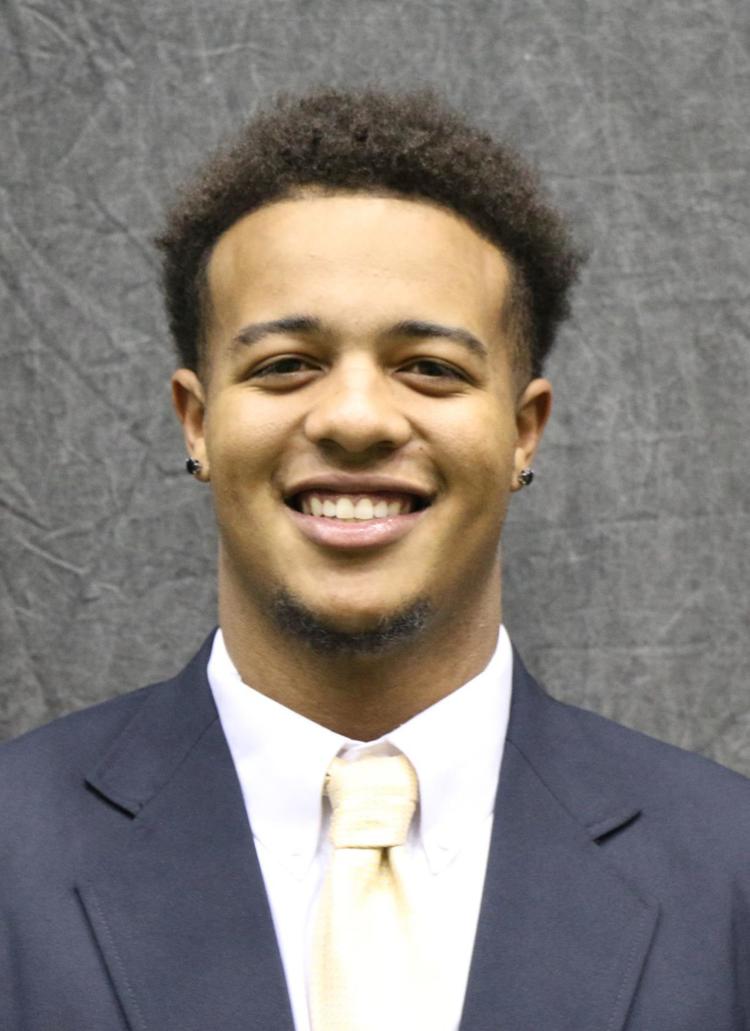 How important is linebacker and Tucson native Taylor Powell to your defense?
A: "He didn't play in the first game, but he's champing at the bit to get back out there this week. He had a great camp and did a great job during all of our scrimmages. I'm really looking forward to seeing him back out there. He's done a great job and he's one of the leaders on our defense. He's really looking forward to coming back to Tucson."
Unfortunately, the NAU football team received tragic news … when offensive lineman Malik Noshi died in July. The autopsy report was released earlier this week, and (it said) Noshi passed away from an opioid overdose. How do you respond to the awful news?
A: "He was one of the hardest-working guys we had. We miss him every day. It's been a challenge for our football team and he was a well-liked player and person. His family lost a son and we lost a teammate, friend. (Opioids are) a national epidemic across the country, and people need to understand we're dealing with the same issues on a football team that we have in society. Some of these things are really hard to deal with, day in and day out. Our team has done a good job honoring him and our staff and school has done a good job getting our team through this. We miss him every day, and he was a big part of our football team. We'll remember him in the way we play and the way we do things. He'll never be forgotten."
When you say "national epidemic," do you think coaches should emphasize opioid abuse when they talk to their teams?
A: "It's something we need to educate young people — period — about it. It's a problem. If you want to fix most of the problems we have with young people, we've got to educate and continue to educate them. We have to show them the effects of not just this drug, but other drugs and what they can do to your body. We're in a position as coaches to do that. We've had to deal with this thing every day and it's the worst thing I've ever had to go through in my coaching career. It's something we need to continue to educate our athletes about."
Moving on to Saturday's game, what's your scouting report on the UA and what do you hope to see out of your team?
A: "The quarterback (Khalil Tate) is a great player, very athletic and has a big arm. I think you got to start there and if you want a chance to win this game, you gotta shut him down and keep him from getting big plays. We need to do a good job of owning the football. We need to take care of the football and not give them any opportunities to score. Those two things really stick out to me. But other than that, we can't give them stupid penalties and give them first downs. We need to fix our penalty problem, which we have this week. But we have to own the football, execute the game plan and when we walk out on that field, each guy needs to do their 1/11th. If we do that, we'll be fine.
"We've got our hands full and we're looking forward to it. This game isn't going to make or break our season. This is one of the 12 games that we are guaranteed this year. Anything after that is a bonus. We're not preparing for this game no different than the other games. We just gotta go down there and play with great effort, energy and some passion, take care of the football and see what happens."