Pac-12 Power Rankings, Week 12: Who's winning the Pac-12 North?
Washington was supposed to cruise to the Pac-12 Championship to play USC, but a loss to Stanford means that we're in a three-team race for the Pac-12 North between the Huskies, Cardinal and Washington State. 
With the Huskies losing to Stanford, even if they go to the Pac-12 Championship, which ever team wins still won't make the College Football Playoff. 
The Pac-12 has five teams officially in the cut for a bowl game while six other programs are one win away from becoming eligible. These next two weeks should be one for the books. The Pac-12 power rankings shifted a little bit this week, but it could be completely different next week with so many teams sitting at five wins. 
The voting panel: Michael Lev, Zack Rosenblatt and Justin Spears. 
1. USC (9-2, 7-1 PAC-12; PREVIOUS RANK: 2)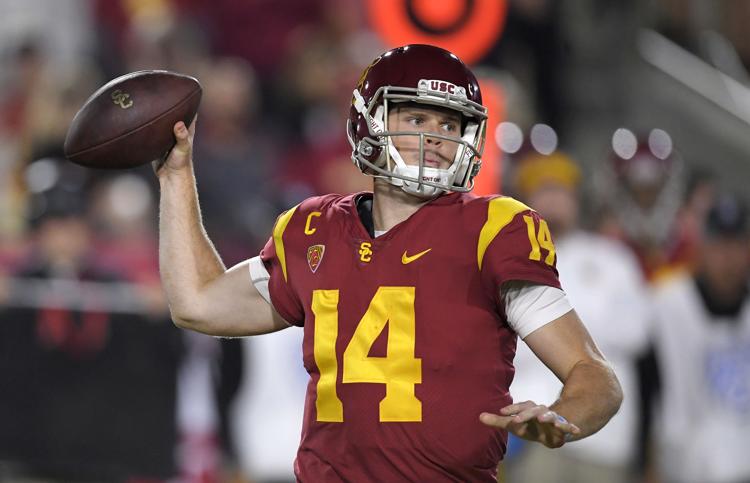 Last week: Won 38-24 vs. Colorado
This week: vs. UCLA (Saturday, 6 p.m., ABC)
Comment: USC claimed the Pac-12 South after beating Colorado last week and has its ticket punched to the conference championship at Levi's Stadium in Santa Clara. For just the third time this season, quarterback Sam Darnold didn't throw an interception in a game and he was also named a semifinalist for the Maxwell Award given to the top player in college football. The Trojans are in for a tough one this week hosting UCLA for the final game of the season. The Bruins are 5-5 and would love nothing more than end USC's regular season on a sour note and become bowl eligible. Tread lightly, Trojans. 
2. (TIED) WASHINGTON (8-2, 5-2 PAC-12; PREVIOUS RANK: 1)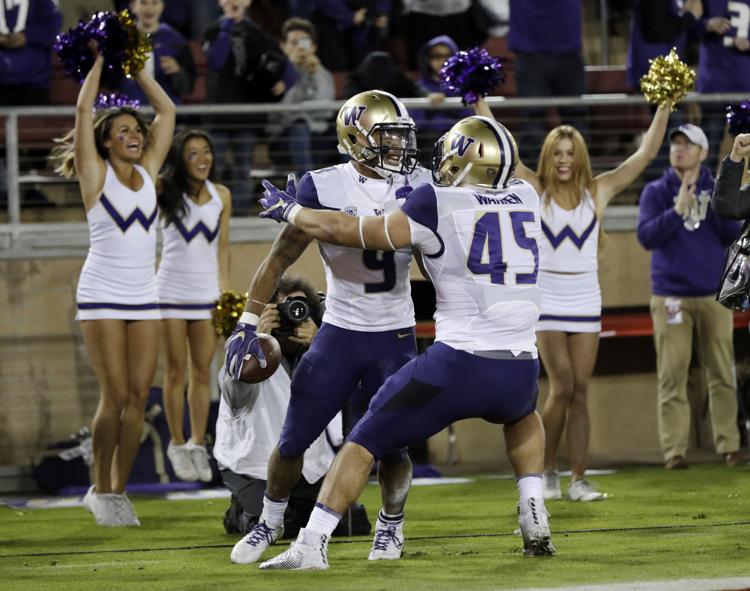 Last week: 30-22 loss vs. Stanford
This week: vs. Utah (Saturday, 8:30 p.m., ESPN)
Comment: The Huskies fell to Stanford last week, only to make the Pac-12 North race even more interesting. Washington had a clear shot to the Pac-12 Championship, but the Cardinal had a different plan. Last season, the Huskies' offense revolved around wide receiver John Ross and his out-of-this-world speed in the passing game. Running back Myles Gaskin rushed over 100 yards and five touchdowns in the last three games. If Washington handles Utah at home for another episode of Pac-12 after dark and Stanford loses, then the Apple Cup against Washington State would determine the north.    
2. (TIED) WASHINGTON STATE (9-2, 6-2 PAC-12; PREVIOUS RANK: 3)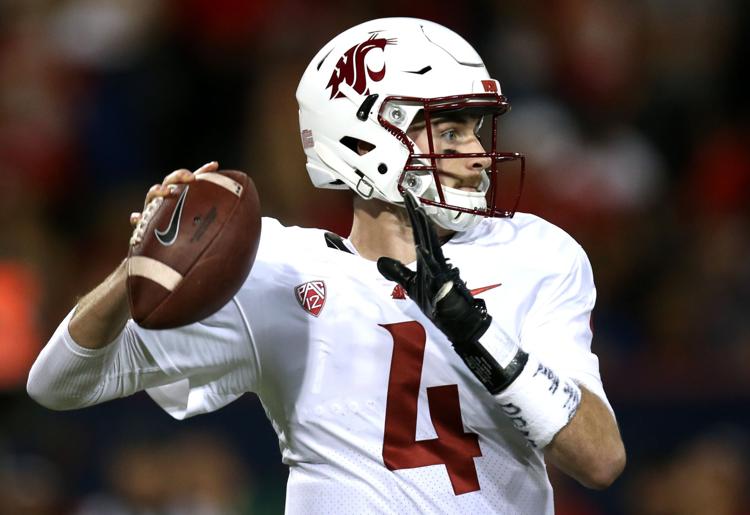 Last week: 33-25 win at Utah
This week: Bye
Comment: A bye week couldn't of came at a better time for Washington State, because all the Cougars get to do is prepare for next week's Apple Cup and watch Washington and Stanford possibly lose. Wazzu beat Stanford two weeks ago so they have an advantage in the head-to-head matchup. Unfortunately, the Apple Cup is at Washington and the Cougars are wishy-washy on the road with a 2-2 record.   
2. (TIED) STANFORD (7-3, 6-2 PAC-12; PREVIOUS RANK: 4)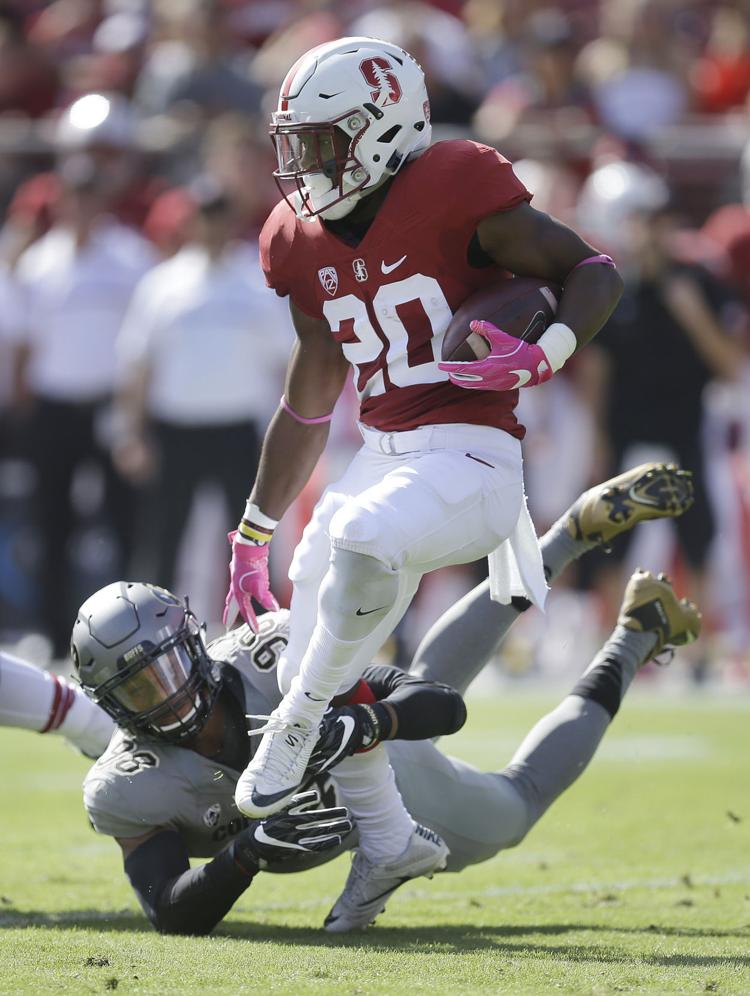 Last week: 30-22 win vs. Washington
This week: vs. Cal (Saturday, 6 p.m., Fox)
Comment: The Bryce-Love-for-Heisman campaign is in full swing as the quarterback issues continue for Stanford. The Cardinal had a statement win against Washington last week behind Love's 166 yards and three touchdowns. Love will most likely get an invite to New York if he maintains this performance and wherever the Love goes, the Cardinal go. Stanford hosts Cal this week and then plays Notre Dame at home. Pivotal two weeks for Stanford. 
5. ARIZONA (7-3, 5-2 PAC-12; PREVIOUS RANK: 6)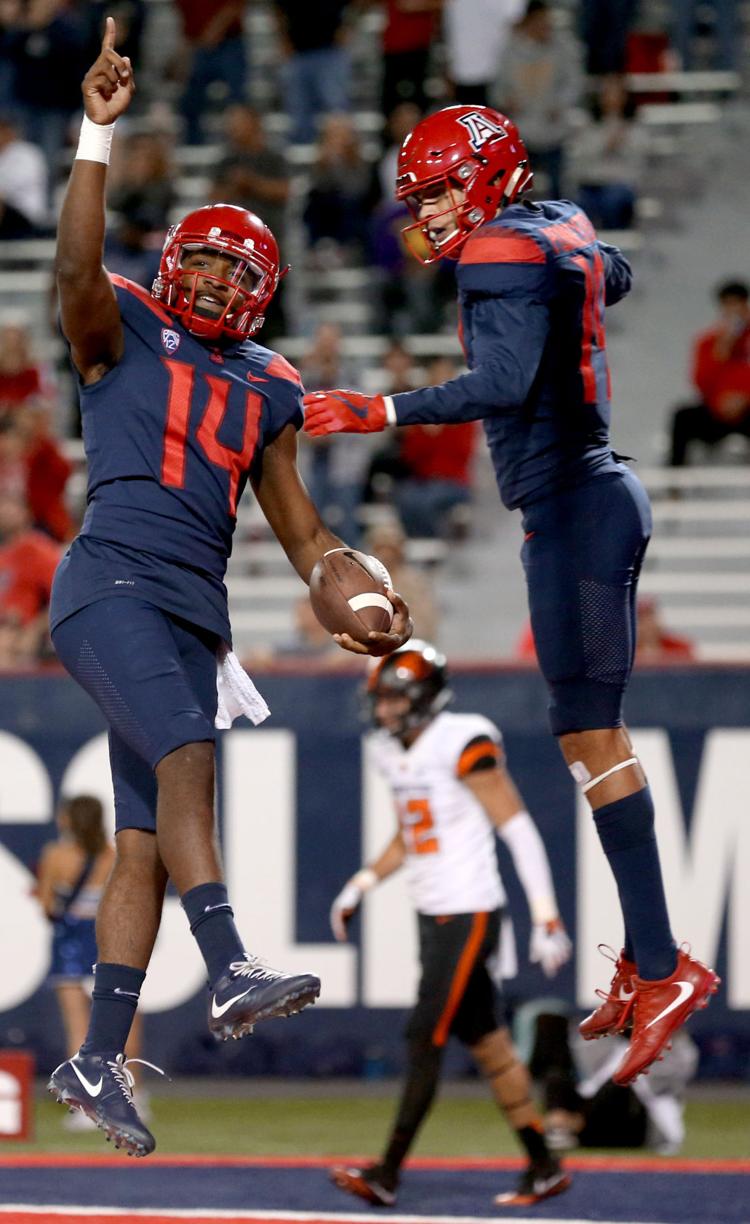 Last week: 49-28 win vs. Oregon State
This week: at Oregon (Saturday, 5 p.m., Pac-12 Networks)
Comment: With USC claiming the Pac-12 South, the Wildcats are simply playing for bowl games right now. Khalil Tate continues to prove that he's one of the most exciting stories in college football right now, starting the season as a backup and surging as a player who could potentially win the Heisman if everything goes his way and Baker Mayfield completely falls off. Arizona's defense fell asleep in the second half against Oregon State last week and showed once again that powerful running backs continue to give the Wildcats fits in Ryan Nall. The defense can't afford to do that at Oregon especially with All-Pac-12 running back Royce Freeman and if it's raining, the Ducks might just rely on him all game.  
6. ARIZONA STATE (5-5, 4-3 PAC-12; PREVIOUS RANK: 4)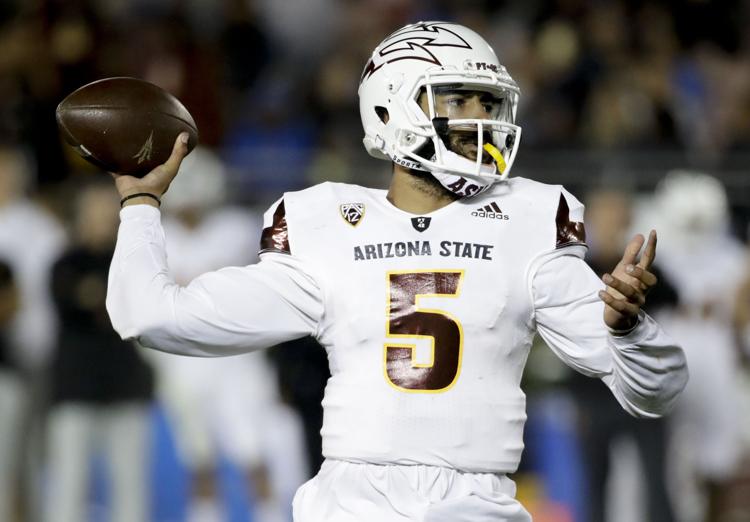 Last week: 44-37 loss at UCLA
This week: at Oregon State (Saturday, 1 p.m., Pac-12 Networks)
Comment: For the second straight year, the Sun Devils could miss out on a bowl game by finishing the season with five wins. Playing against the worst team in the Pac-12 is encouraging for ASU to earn its sixth win and get to a bowl game. The Sun Devils are the college football equivalency to the Los Angeles Chargers: in every game, they compete down to the last minute, but can never pull out the win. Trailing by a touchdown against UCLA last week, ASU blocked a punt and did the ol' fashion scoop-and-score. However, the Bruins found a way to win. ASU should handle its business against Oregon State, but I've been wrong many times. 
7. CAL (5-5, 2-5 PAC-12; PREVIOUS RANK: 8)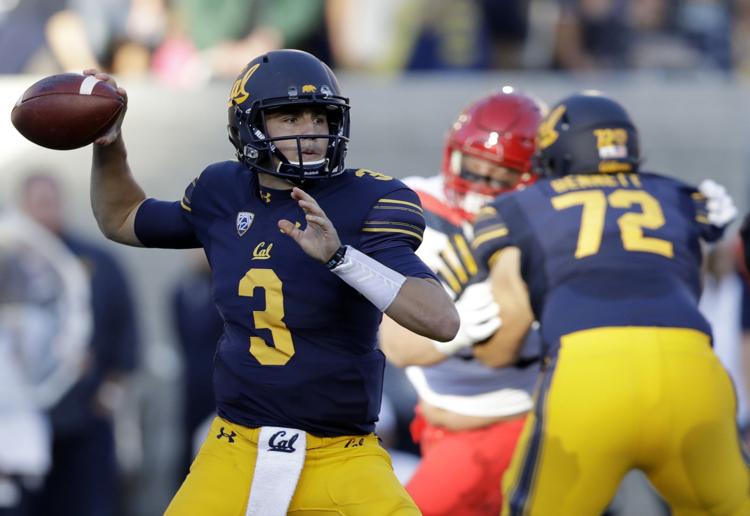 Last week: Bye
This week: at Stanford (Saturday, 6 p.m., Fox)
Comment: The Golden Bears took a game off last week and now face Stanford in one of the oldest rivalries in college sports. Justin Wilcox has Cal on the brink of a bowl eligibility for the first time since two seasons ago. All the Golden Bears need is one, but playing against Bryce Love and Josh Rosen in back-to-back weeks is a tough task. 
8. UCLA (5-5, 3-4 PAC-12; PREVIOUS RANK: 11)
Last week: 44-37 win vs. ASU
This week: at USC (Saturday, 6 p.m., Fox)
Comment: Josh Rosen returned to his old ways with a 381-yard performance against ASU, but was eliminated from being a Maxwell Award semifinalist. The Bruins are sitting at .500 with a date against the Pac-12 South champions USC, which is an uphill battle. Luckily for the Bruins, they host Cal for what could be a winner-takes-a-bowl-game matchup. Even better, that game is set for an 8:30 p.m. kickoff, which means it could be the wackiest Pac-12 after dark game all season. 
9. UTAH (5-5, 2-5 PAC-12; PREVIOUS RANK: 7)
Last week: 33-25 loss to Washington State
This week: at Washington (Saturday, 8:30 p.m., ESPN)
Comment: Guess what? You guessed it. Another team one win away from bowl eligibility. It's been a rough year for Kyle Whittingham. The Utes were once ranked in the AP Top 25 and a possible dark horse to compete with USC for the Pac-12 South, but now it's all about staying above .500. The Utes have lost five of its last six games and now hit the road to play a Washington team that is also coming off a loss. Doesn't look good for Utah moving forward, but at least the Utes get to play a down Colorado team at home to end the regular season. 
10. OREGON (5-5, 2-5 PAC-12; PREVIOUS RANK: 9)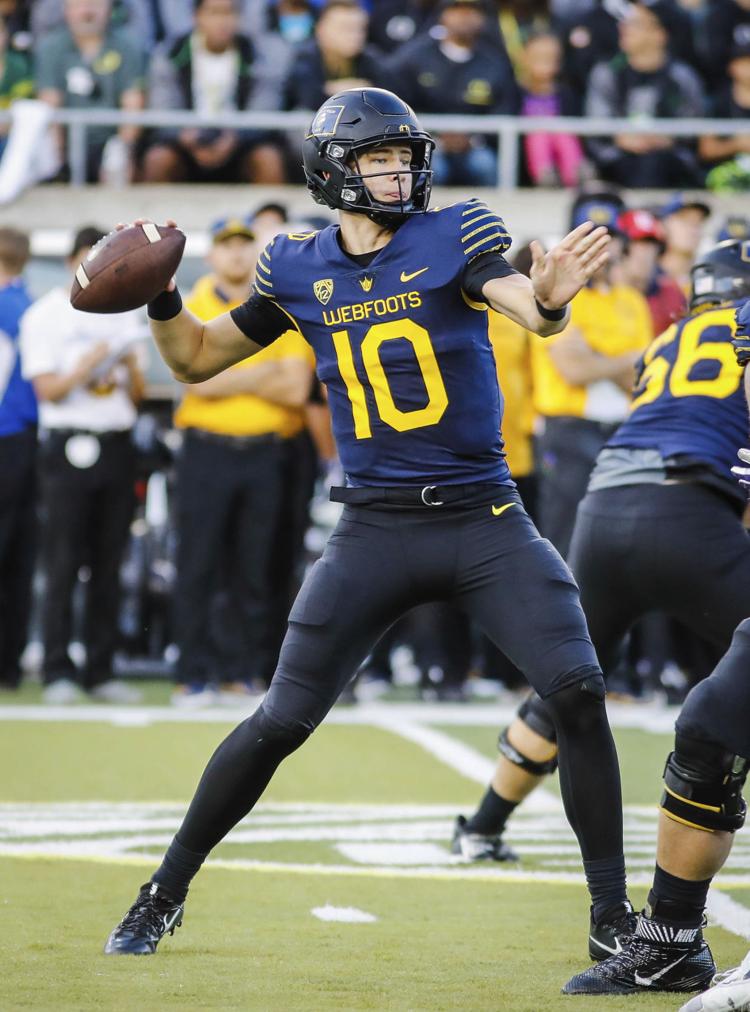 Last week: Bye
This week: vs. Arizona (Saturday, 5 p.m., Pac-12 Networks)
Comment: The Ducks return starting quarterback Justin Herbert who suffered a fractured collarbone against Cal earlier this season. Sorry, Arizona fans. I know you all wanted to see Khalil Tate and the Wildcats go up to Autzen and rub it in Braxton Burmeister's face for choosing the Ducks over Arizona. For Oregon, it's expected to be a cold, rainy night so the Ducks will hand it off to Royce Freeman rather than throwing the ball. Saturday should be a fun one in Eugene. 
11. Colorado (5-6, 2-6 PAC-12; PREVIOUS RANK: 10)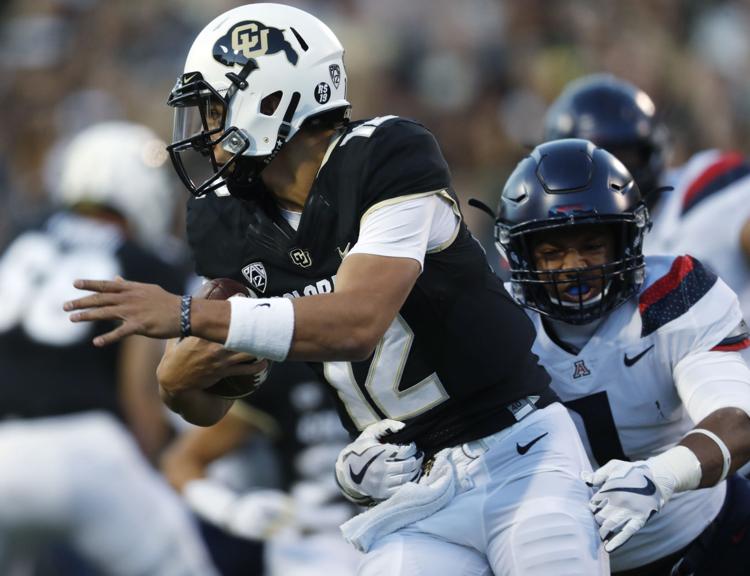 Last week: 38-24 loss to USC
This week: Bye
Comment: What happened to Colorado? A year ago, the Buffaloes were playing in the Pac-12 Championship and now they're the last place team in the Pac-12 South. Maybe taking a week off and recuperating for a wounded Utah team next week could lift Colorado into a bowl game and make something out of a disappointing season compared to 2016. 
12. Oregon State (1-9, 0-7 PAC-12; PREVIOUS RANK: 12)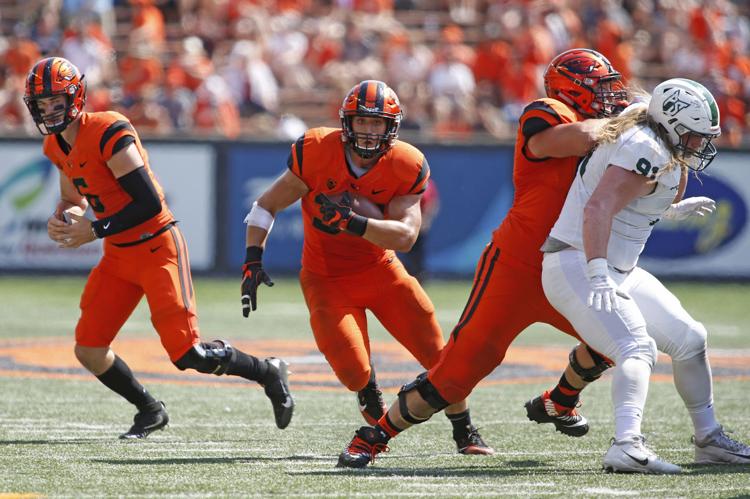 Last week: 49-28 loss at Arizona
This week: vs. Arizona State (Saturday, 1 p.m., Pac-12 Newtorks)
Comment: Ryan Nall exposed Arizona's defense last week with most of his 95 yards coming in the second half, but the Beavers didn't have enough to hang with the Wildcats. Oregon State is on the verge to become the first Pac-12 team since Colorado in 2014 to finish the season without a conference win. Maybe the Beavers prevent that from happening this week against ASU?