In the latest move to try to salvage a college football season amid the coronavirus pandemic, the Big Ten announced Thursday that it will shift to conference-only play for fall sports.
The league also acknowledged that is "prepared not to play in order to ensure the health, safety and wellness of our student-athletes should the circumstances so dictate."
The Big Ten's announcement caught other conferences by surprise, even though leaders of those leagues speak regularly and have discussed similar plans for months. College football's decision-makers have tried to hold off on any definitive declarations for as long as possible, but the Big Ten's move could accelerate their timelines.
What else does it mean for the other Power Five conferences — specifically the Pac-12?
"The Pac-12 has not yet made a determination on fall sports," a league spokesman said when asked about the Big Ten's announcement. "The health and safety of our student-athletes and all those connected to Pac-12 sports is our No. 1 priority, and we have been working closely with our Pac-12 COVID-19 Medical Advisory Board and campus leadership over the past months to help guide our decision-making."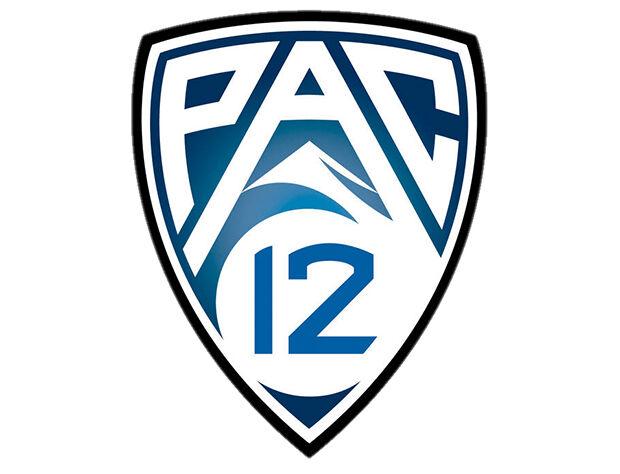 The Big Ten outlined the reasoning behind its decision, noting in a news release that it would give the league "the greatest flexibility to adjust its own operations throughout the season and make quick decisions in real time based on the most current, evolving medical advice and the fluid nature of the pandemic."
The thought process within the Pac-12 is the same. With a conference-only schedule, the league would have complete control over scheduling, testing for COVID-19 and other safety protocols.
Pac-12 schools currently are scheduled to face nine of 11 conference opponents. Sticking with that number or going to a full 11-game round-robin format are among the options that have been discussed, but the most popular alternative is a 10-game schedule in which each team would play five home games and five road games.
The Pac-12 would start from scratch in that scenario, with each team getting a new schedule. There is no consensus on a start date. The possibilities include early September, late September/early October or even later.
Pac-12 officials also have talked about a two-on, one-off scheduling format in which teams would play for two weeks, have a bye and repeat that pattern throughout the season. That would give the league increased flexibility to account for unforeseen circumstances such as teamwide outbreaks.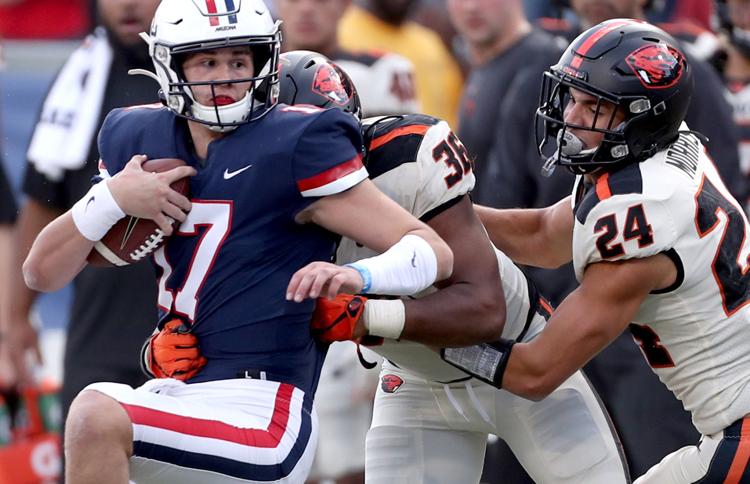 Arizona currently is slated to open the season Aug. 29 vs. Hawaii, a matchup that seems less and less likely to happen as the pandemic persists. The UA's other nonconference opponents are Portland State (home) and Texas Tech (road).
The Wildcats are supposed to open Pac-12 play on Sept. 12 against Stanford. The teams they miss this year as part of the league's standard schedule rotation are Cal and Washington State.
If every league shifts to an all-conference format, it's unclear whether conference-title games would be part of that plan. The Power Five leagues would like to preserve the College Football Playoff — and the accompanying media revenue — if at all possible. Postseason bowl games also are at risk.
Pac-12 athletic directors were scheduled to meet virtually Thursday. School presidents and chancellors will take part in their regularly scheduled conference call on Friday.
The Pac-12 and other leagues are expected to exhaust every possibility for a fall season before shifting to a spring schedule, which is considered a less desirable alternative. Spring football could lead to a condensed offseason in 2021. It's also unclear whether the NFL would adjust its offseason calendar — including the scouting combine and draft — to accommodate a delayed college football season.
Late July remains a key target date to make firm decisions about the 2020 campaign. But even that time frame doesn't necessarily apply to everyone.
Arizona and ASU start classes in late August. But Oregon, for example, operates on the quarter system. Classes aren't scheduled to start in Eugene until Sept. 29.
College athletics are rife with such inconsistencies. Pro sports leagues are able to implement uniform rules and regulations — and even they are facing daily challenges in their attempts to relaunch.
Oregon is one of the Pac-12 schools that stands to lose a showcase game against a Big Ten opponent. The Ducks were scheduled to host Ohio State on Sept. 12. Washington was to have hosted Michigan on Sept. 5.
The sportwide optimism from mid-June — when many schools, including Arizona, began voluntary on-campus workouts — has dissipated in recent weeks. Ohio State athletic director Gene Smith told reporters Thursday that he's "very concerned" about the 2020 college football season. Big Ten Commissioner Kevin Warren was even more blunt.
"One thing we have to realize is that this is not a fait accompli that we're going to have sports in the fall," Warren told the Big Ten Network. "We may not have sports in the fall; we may not have a college football season in the Big Ten."