Videos from Michael Lev, Greg Hansen, Kevin Sumlin, Colin Schooler, Khalil Tate and Shun Brown. 
Problems in Houston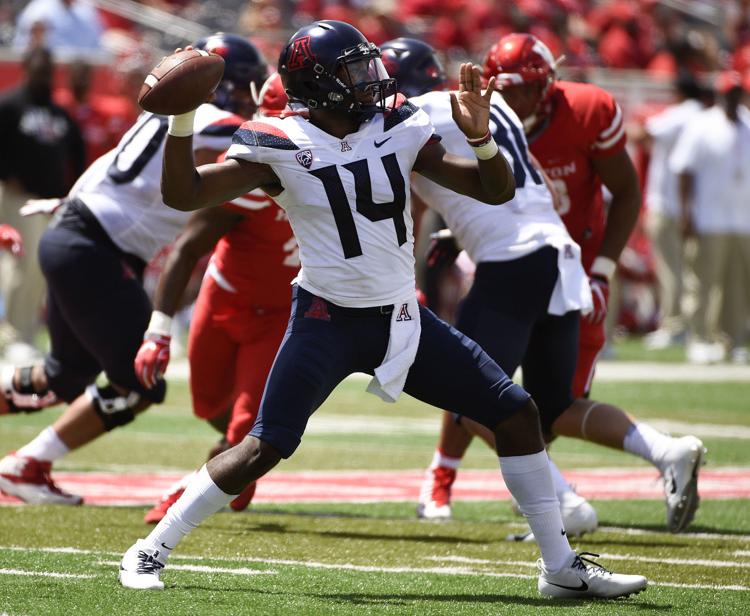 The Arizona Wildcats started off the Kevin Sumlin era 0-2 after falling to Houston 45-18 Saturday morning, which is the first time since 1981 the UA lost back-to-back games to open up a season.
Sumlin, quarterback Khalil Tate, linebacker Colin Schooler and wide receiver Shun Brown spoke to the media following the game. Also, the Star's Michael Lev and Greg Hansen broke down Arizona's outing on the road and where the Cats go from here. 
Watch: Michael Lev, Greg Hansen break down Arizona's ugly loss to Houston
Watch: Shun Brown, Colin Schooler on Arizona's loss to Houston
Video: Coach Kevin Sumlin says loss to Houston was 'same story as last week'
Video: QB Khalil Tate downplays leg injury following loss to Houston