Power rankings: Stanford holds ground atop Pac-12 with win over USC
The Star's panel sets the Pac-12 power rankings heading into Week 3 of the college football season.
Week 3 in the Pac-12 features another championship preview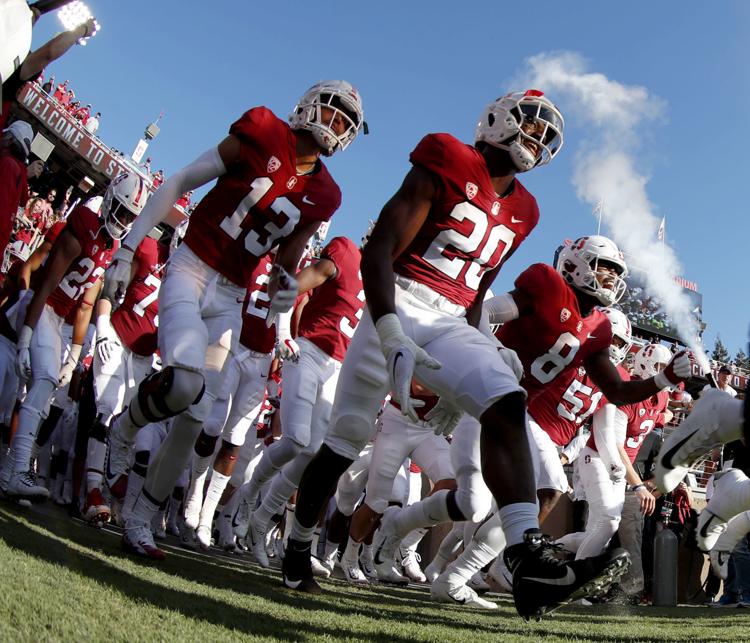 From one possible championship preview to the next, the Pac-12 again offers up an early-season showdown with major conference implications.
Washington visits Utah in Week 3, one week after Stanford thumped USC in another potential conference title game preview.
It's difficult to establish a firm conference favorite — or even a division favorite through the first two weeks. But as the majority of programs put the finishing touches in play before the conference slate revs up, the Star's four-man panel of Michael Lev, Ryan Finley, Justin Spears and Dominic Baciocco try to sort through the mess.
Baciocco compiles the votes and hashes out the weekly rankings below.
1. Stanford Cardinal (2-0, 1-0 Pac-12; previous rank: 1)
Last week: Beat No. 17 USC, 17-3
This week: UC Davis, 11 a.m. Saturday
Stanford's defense ranked second in the Pac-12 to Washington a season ago, and the Cardinal looked poised to finish even better when it held USC to three points Saturday. Stanford has gone seven quarters without allowing a touchdown. Offensively, Bryce Love returned to form, rushing for 136 yards and a touchdown on 22 carries. The offense will become more balanced as K.J. Costello builds an even greater rapport with his receivers.
2. Washington Huskies (1-1; previous rank: 2)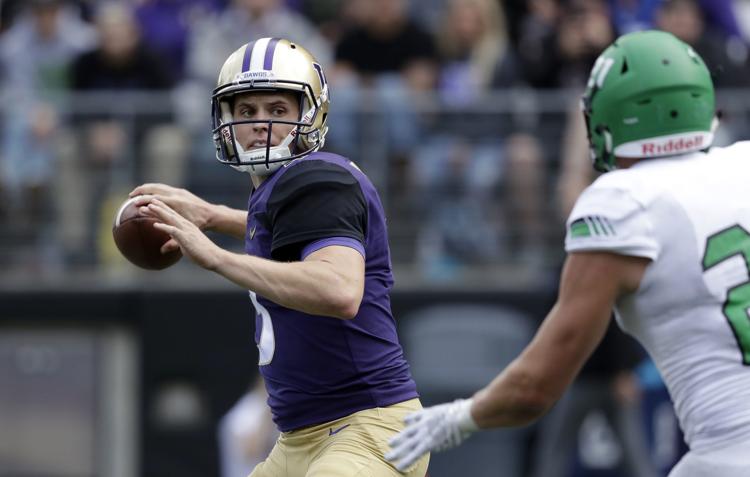 Last week: Beat North Dakota, 45-3
This week: at Utah, 7 p.m. Saturday
The Huskies' Week 1 loss to Auburn will become less and less relevant in the Pac-12 landscape as conference play wears on. It will likely hinder Washington's shot at the College Football Playoff, but it doesn't take away from the Huskies as a Pac-12 favorite. They looked the part Saturday, with Jake Browning throwing for 313 yards and a pair of touchdowns and the ground game converting three scores of its own. If Browning can clean up his play in the pocket — he also threw two picks against North Dakota — and when the Huskies get Myles Gaskin going, this team should be able to put up with anyone. We'll get a better barring of where this team is when it visits Utah this week. But for now, it's Stanford, Washington, and everyone else.
3. Oregon Ducks (2-0; previous rank: 3)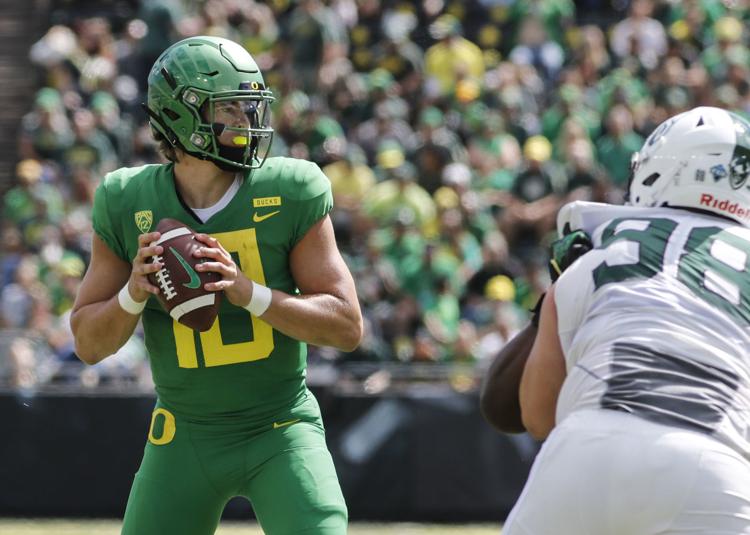 Last week: Beat Portland State, 62-14
This week: San Jose State, 2 p.m. Saturday
Ducks coach Mario Cristobal is rolling in his first season at the helm, but the consecutive blowouts to start the season have come against Bowling Green and Portland State. San Jose State visits Eugene this week, meaning Oregon won't be an easy team to read until it hosts a top-10 Stanford squad to open Pac-12 play next week. Justin Herbert looks like the real deal, and the Ducks have two viable options on the ground with senior Tony Brooks-James and true freshman CJ Verdell. Oregon won its 22nd straight nonconference game. That's called taking care of business.
4. Utah Utes (2-0; previous rank: 5)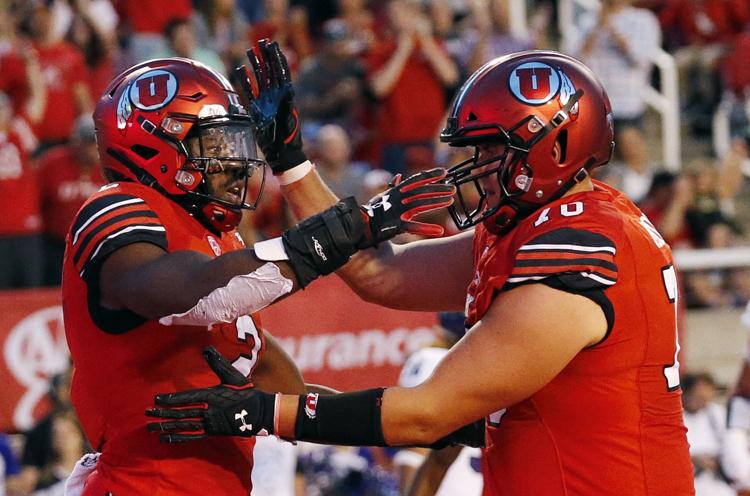 Last week: Beat Northern Illinois, 17-6
This week: No. 10 Washington, 7 pm. Saturday
The Utes trailed Northern Illinois 3-0 at halftime last week and needed a late pick-six to seal the deal. That doesn't sound like a team that should be fourth in the power rankings, but we're willing to give Utah the benefit of the doubt this early in the season. Its real test comes against No. 10 Washington in Salt Lake City this week. Utah hasn't had much of a rushing attack outside of Zack Moss, but Tyler Huntley and sophomore wideout Britain Covey already seem to have built a strong connection. Covey has 15 receptions and 208 yards through two games, but has so far been held without a touchdown reception. Whether Huntley can add another dimension to this offense by finding a reliable red zone target has yet to be seen.
5. Colorado Buffaloes (2-0; previous rank: 6)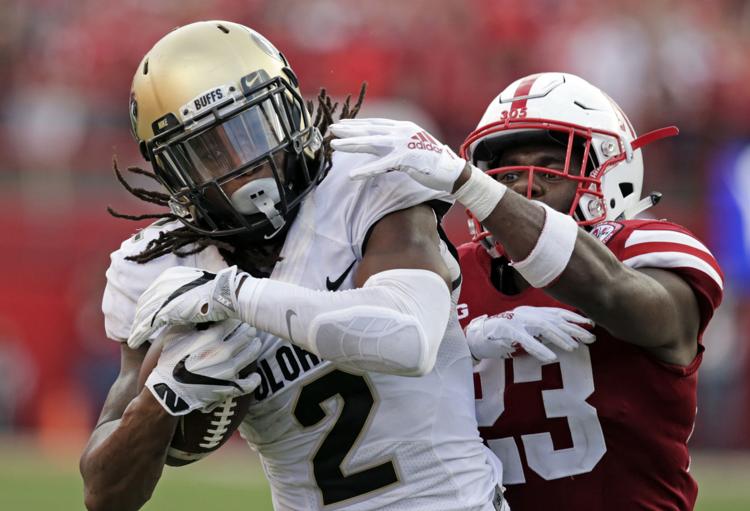 Last week: Beat Nebraska, 33-28
This week: New Hampshire, 2 p.m. Saturday
Colorado beat the rival Cornhuskers last weekend for the first time since 2007. Quarterback Steven Montez proved his worth yet again in a 351-yard, three-touchdown effort. Laviska Shenault Jr. took home Pac-12 Player of the Week honors with 10 receptions, 177 yards and a touchdown, and the defense stood its ground when Nebraska had the ball with a chance to win as time expired. A road win in Big Ten territory could give Colorado the confidence it needed heading into Pac-12 play next week, when it starts a difficult stretch against UCLA, Arizona State, USC and Washington. First, Mike MacIntyre's squad gets New Hampshire at home.
6 (tie). USC Trojans (1-1, 0-1 Pac-12; previous rank: 4)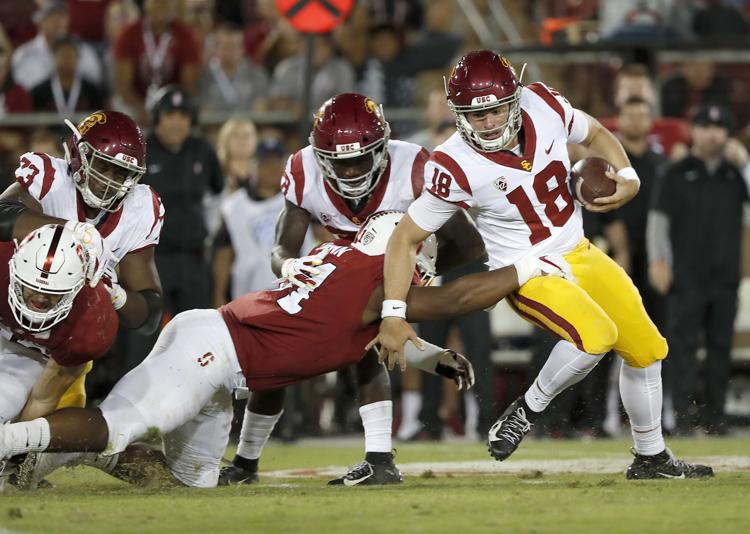 Last week: Lost to No. 10 Stanford, 17-3
This week: at Texas, 5 p.m. Saturday
After a promising showing against UNLV to start the season, USC showed its cards in a dismal effort at Stanford. Look, we'll never dock a team for failing to keep Bryce Love in check — but the Trojans looked entirely unprepared. Offensively, USC couldn't get true freshman quarterback JT Daniels into a rhythm. Daniels turned the ball over three times with a pair of picks and a fumble as USC failed to score a touchdown for just the third time in 25 years. Coach Clay Helton said Daniels would grow from the loss, and that could be the name of the game in La-La Land all season.
6 (tie). Arizona State Sun Devils (2-0; previous rank: 8)
Last week: Beat No. 15 Michigan State, 16-13
This week: at San Diego State, 7:30 p.m. Saturday
Herm Edwards is 2-0 and the combination of Manny Wilkins to N'Keal Harry looks as good as any in the Pac-12. Wilkins threw for 380 yards, Harry caught six passes for 89 yards and a score and the Sun Devils kicked a 28-yard field goal last week to upend the No. 15 Spartans. Suddenly, the Devils look like a team that could turn some heads and compete in the Pac-12 South. ASU's defense has been the biggest surprise, leading all Pac-12 teams in sacks (11) through two weeks and allowing just two touchdowns in the early going. The Devils should be competitive for as long as Wilkins is slinging it, but their ceiling gets a lot higher when they play solid defense.
8. Cal Golden Bears (2-0; previous rank: 7)
Last week: Beat BYU, 21-18
This week: Idaho State, 3 p.m. Saturday
Cal fell in the power rankings almost by default. With ASU on the rise, there was nowhere else for the Golden Bears to go after they barely got past (cover your eyes, Arizona fans) BYU. Coach Justin Wilcox made a surprising switch at quarterback, benching Ross Bowers in favor of true freshman Chase Garbers. Bowers was less than spectacular in the season opener against UNC, but Wilcox insisted the switch was just part of the game plan for BYU. Garbers can run the ball better than his counterpart, and rushed for 45 yards on five attempts. His 176 yards through the air weren't anything special, though. Wilcox called it a possession game, and that likely won't work once the Bears hit the brunt of the Pac-12 schedule. Luckily, they could be on the rise as three of their first four conference games are against Arizona, UCLA and Oregon State.
9. Washington State Cougars (2-0; previous rank: 9)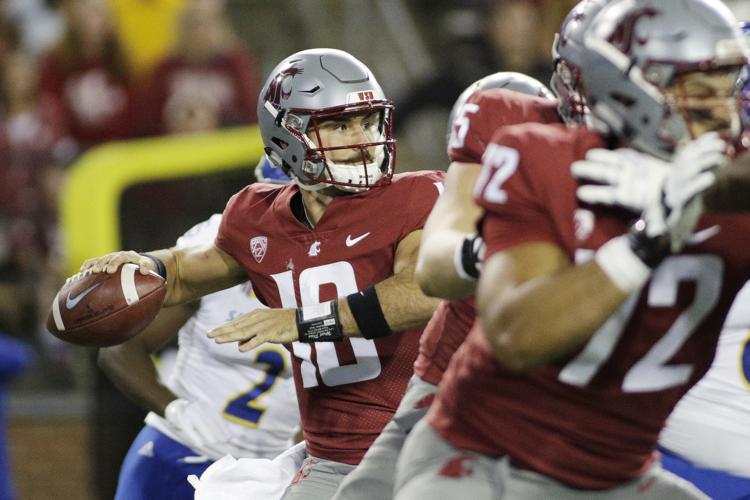 Last week: Beat San Jose State, 31-0
This week: Eastern Washington, 5 p.m. Saturday
It's tough to get a read on a team that opened the season with Wyoming and San Jose State, but the Cougars have looked good in the two wins. Mike Leach inserted grad transfer Gardner Minshew to replace the departed Luke Falk in the Washington State air raid, and even went as far as calling Minshew "a cross between Brett Favre and Jim McMahon" before the season started. (Sounds good, Coach.) Minshew has picked up where Falk left off, leading all Pac-12 passers with 733 yards through two games. We're not saying he'll sustain that, but it's a promising start for a team hoping to replace the conference's all-time leader in passing yards.
10 (tie). Arizona Wildcats (0-2; previous rank: 10)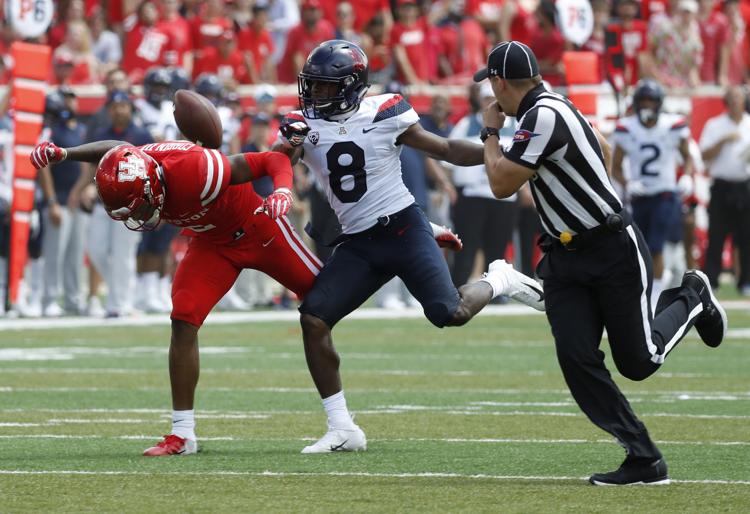 Last week: Lost to Houston, 45-18
This week: Southern Utah, 8 p.m. Saturday
The Wildcats' high expectations have come crashing to the ground with a nightmarish 0-2 start. The upside is that Pac-12 play doesn't start for another week. Arizona needs to get Khalil Tate going sooner than later if it hopes to make a dent in the South this season. After Tate's flawless October in 2017, the Wildcats have gone just 1-6 with five straight losses. In those four October games a year ago, Tate averaged 210 yards on the ground and 185 yards with the passing game. He scored 14 touchdowns. Since? He's averaged 72 yards on the ground and 192 yards through the air. The slight uptick in passing is a good thing, and the Wildcats want that number even higher. But it won't happen unless they can prove he's still a legitimate threat using his legs. With Layth Friekh back on the offensive line this week, the Wildcats should have no problem running all over Southern Utah. But will it last?
10 (tie). UCLA Bruins (0-2; previous rank: 11)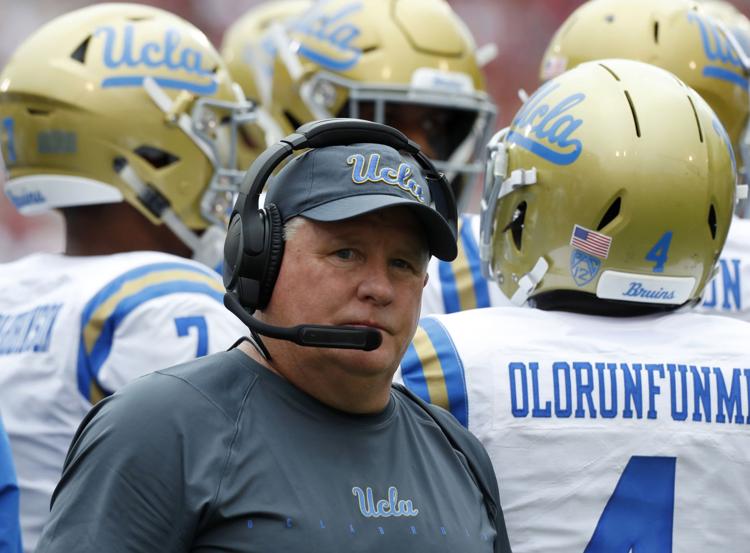 Last week: Lost to No. 6 Oklahoma, 49-21
This week: Fresno State, 7:30 p.m. Saturday
Dorian Thompson-Robinson started in place of the injured Wilton Speight, but it was the same result for a Bruins team still in search of an identity. Oklahoma provided a good benchmark for Chip Kelly and where he wants to elevate his new program. But the Sooners also proved the Bruins are a long way from getting there. Thompson-Robinson isn't much of a threat when he's not effective using his legs. The UCLA quarterback had minus-14 yards rushing on eight attempts. The Bruins need to establish a leader before they take the next step in the Chip Kelly experiment.
12. Oregon State Beavers (1-1; previous rank: 12)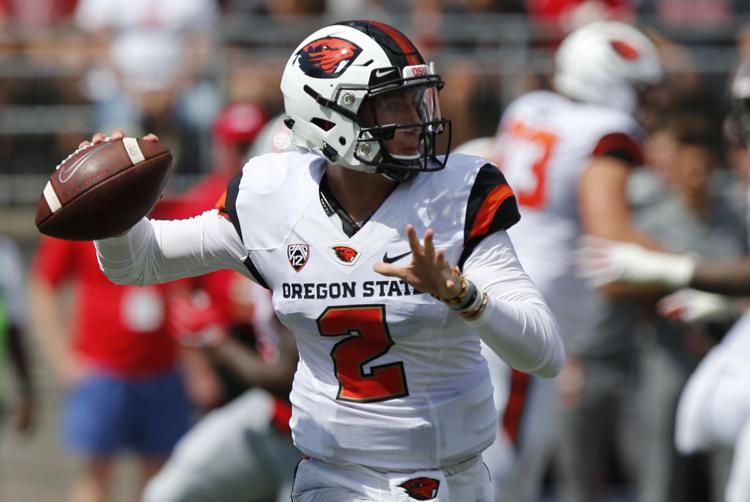 Last week: Beat Southern Utah, 48-25
This week: at Nevada, 4 p.m. Saturday
Last week's victory over Southern Utah was Oregon State's first since Sept. 2, 2017. Coach Jonathan Smith is convinced he has two capable starting quarterbacks in Connor Blount and Jake Luton. Blount made both starts so far and has 395 yards to go along with three touchdown passes — all to Trevon Bradford. Luton has come on sparingly, but Smith still says he'll be naming a starter on a week-to-week basis. Blount's early connection with Bradford is promising, but the Beavers need a little more to climb out of the Pac-12 cellar.