Living in Tucson was an abrupt change of pace for Matt Bushman. Tucson wasn't expected, it just happened.
In 2005, Bushman's family moved from New Orleans to Tucson following the aftermath of Hurricane Katrina, which left the city in gruesome condition and caused thousands of residents to transplant to a different city or state.
He attended Sabino High School, and played varsity football for the Sabercats from 2011-13.
As a child growing up in a college town like Tucson, if football players didn't dream about playing for the Arizona Wildcats, they likely envisioned playing under the lights at Arizona Stadium as an opponent in front of their family and friends.
Bushman will have that opportunity Saturday night as a tight end for BYU, when the Cougars open their season against Arizona.
"I never played inside (Arizona) Stadium, so I'm pretty excited to finally play in that stadium," Bushman said.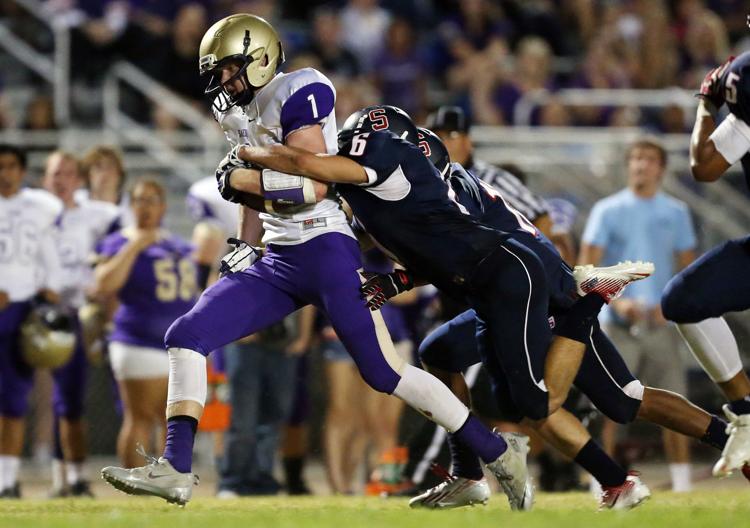 Last year, the 6-foot-5, 245-pounder played significant snaps and recorded 520 yards and three touchdowns as a true freshman at BYU. The Cougars finished the season 4-9, but played against reputable opponents including LSU, Mississippi State, Wisconsin and Utah.
Ironically, the game against LSU was originally scheduled in Houston, but the effects of Hurricane Harvey forced the game to New Orleans. That means Bushman gets to enjoy the luxury of playing in two homecoming games as a college football player.
Before BYU, Bushman wasn't expected to play tight end. Upon arrival at Sabino, he was a string-bean freshman that was one helluva baseball and basketball player. He could have had an impact as a tall wide receiver.
Former Sabino coach Jay Campos will be the first to tell you not to judge a book by its cover, as Bushman showcased physical toughness, quickness and grit as a defensive end. Campos says Bushman was on pace to mold into the best edge rusher in program history. Reminder: Current Atlanta Falcons linebacker Brooks Reed played at Sabino.
"I remember thinking watching him in a freshman football game — and this is the honest truth — that this kid could be the best defensive end we've had come through Sabino. And we've had some pretty good ones," Campos said. "As a pass catcher, this kid was going to be dominant by the time he got to his junior and senior year. … I thought he could become one of the best prospects in his class."
Bushman established himself on the defensive line, but the more he grew into his body, the more Campos used him as a weapon on offense. As a three-year starter, Bushman gradually improved as a pass catcher and was Sabino's top receiver as a senior, netting 1,583 yards and 26 touchdowns.
"His senior year what he did? There's a reason why he was ranked the No. 1 pass-catching tight end in the nation based on statistics," Campos said. "He was incredible. He had the best single season of anyone I ever coached when he had those 1,600 yards receiving and all of those touchdowns. It was unheard of."
A 2013 Parade All-American, Bushman picked up college offers from UA, BYU, Utah, Colorado and Washington. As part of his recruitment, he mostly spent his Saturday evenings standing on the sideline at Arizona Stadium, watching the Wildcats.
"When I was being recruited, I went to all of the games and got up close to the players and saw what it was like," he said. "Being recruited by your hometown team, that was really cool."
As a member of the Mormon church, Bushman always planned on traveling the world for his two-year missionary service regardless of which college he selected.
His parents, Shannon and Ben, are BYU alumni so all signs pointed to Matt doing his mission and playing for the Cougars. For his mission, Bushman lived in Santiago, Chile. He said the experience outside of the United States was a life-changer.
"You learn a lot when you go to a totally different country. It's a whole new language at first, you learn the language and you develop these relationships with different types of people. It's really cool," Bushman said.
Once he returned to the United States, that's when his football career picked back up and a year later, he married a BYU volleyball player, Emily Lewis, who is the daughter of Chad Lewis, a longtime Philadelphia Eagles tight end and former BYU standout. Irony. Now a sophomore, Bushman was named to the John Mackey Award watch list over the summer, which is an award given to the best tight end in college football.
Bushman will start that campaign Saturday night as he returns to Tucson and hopes to show his hometown crowd that he's going to be a household name.
"I just want to keep getting better," Bushman said. "I don't want to be someone that plateaus, I just want to keep improving as my college career goes on."
---
Wildcats release Week 1 depth chart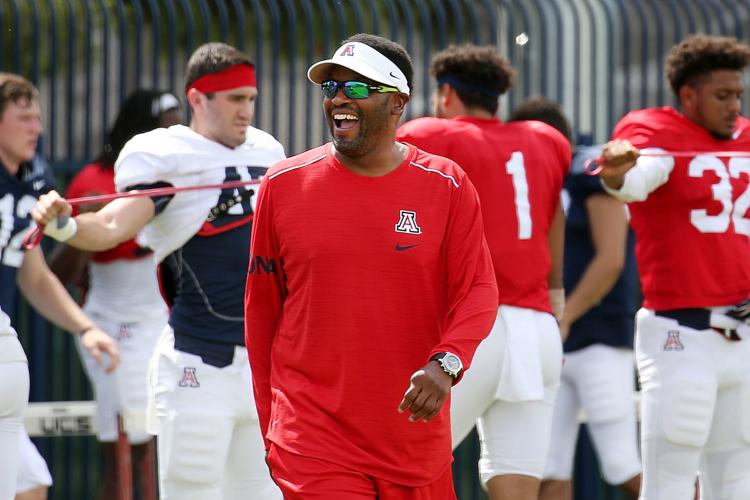 The Arizona Wildcats have released their Week 1 depth chart. Players considered to be starters are listed in bold italics:
Wide receiver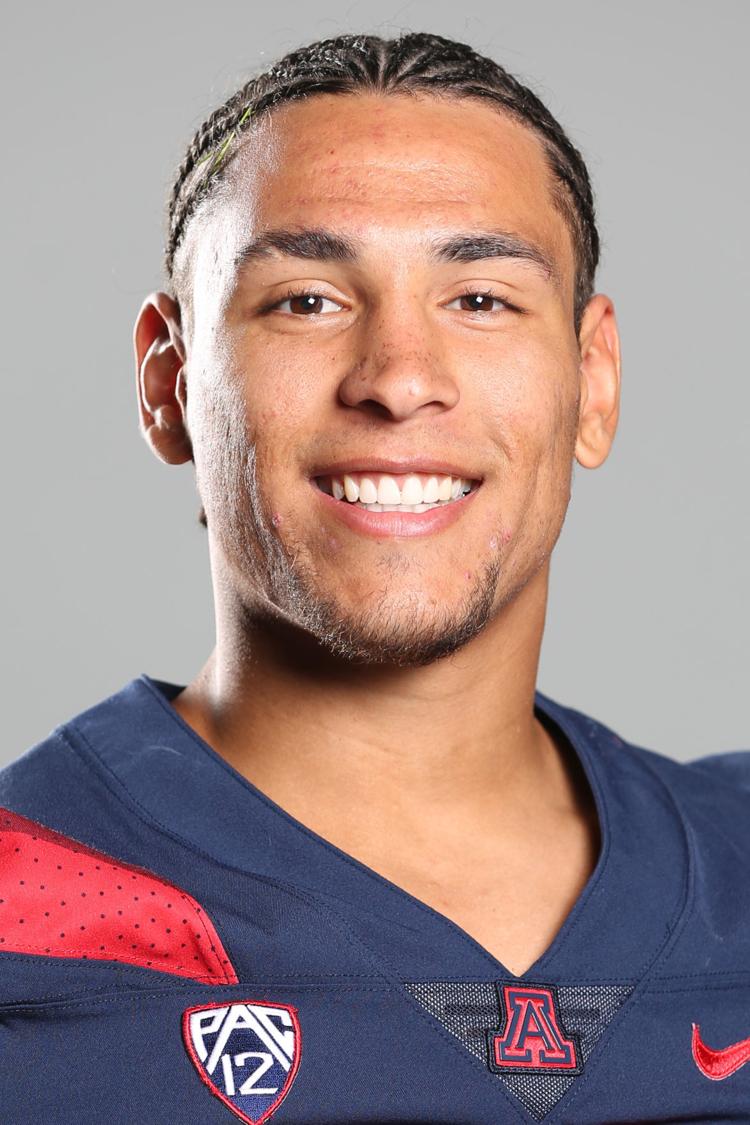 19 Shawn Poindexter 6-5 218 RS Sr.
1 Drew Dixon 6-3 210 RS Fr.
88 Tre Adams 6-3 190 Fr.
Slot receiver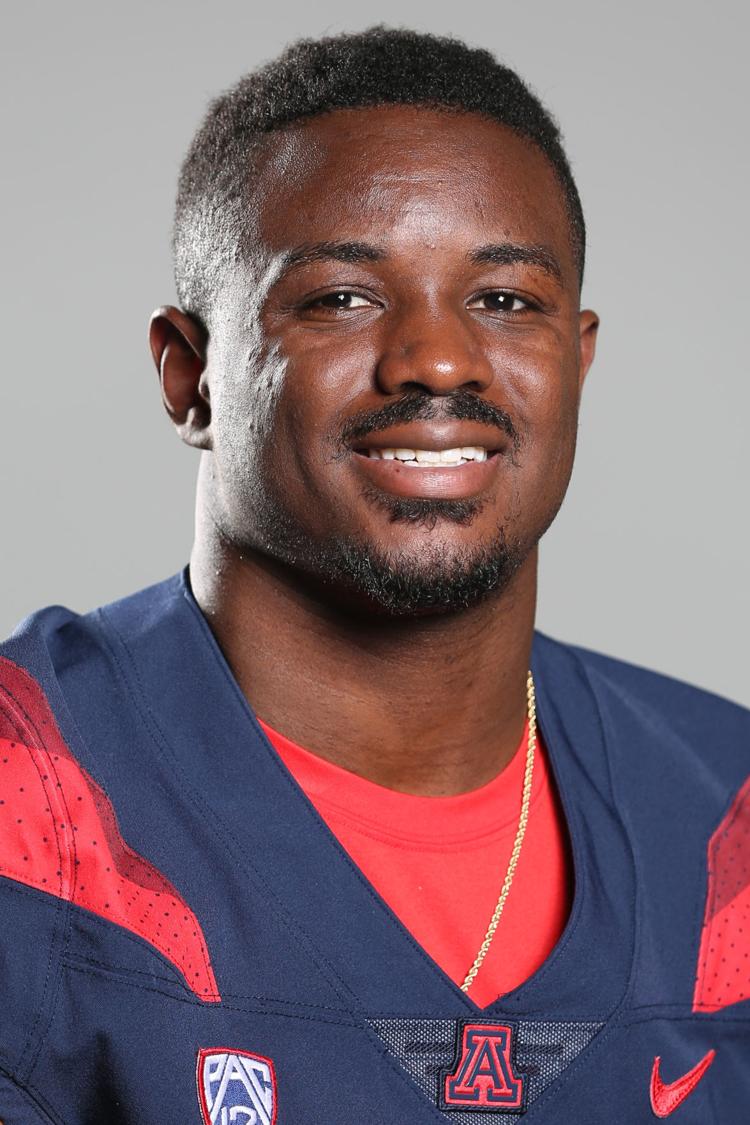 6 Shun Brown 5-10 188 Sr.
86 Stanley Berryhill III 5-9 172 RS Fr.
83 Jailen Bailey 5-10 163 Fr.
Tight end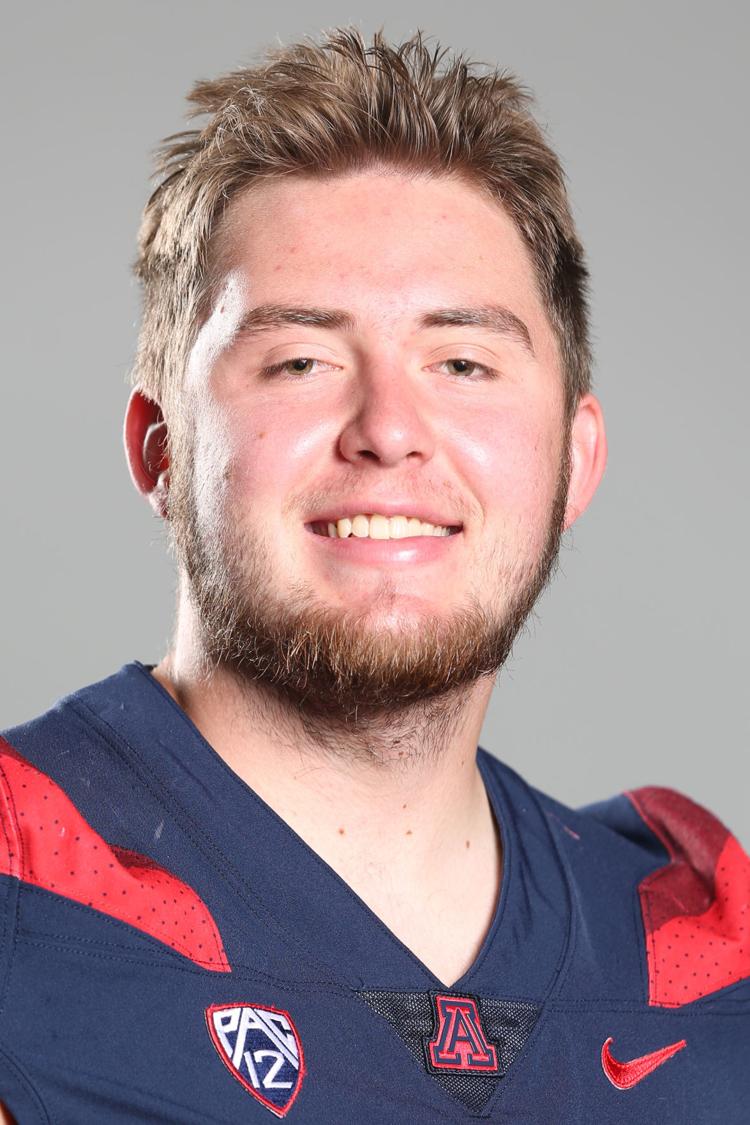 81 Bryce Wolma 6-3 252 So.
OR 85 Jamie Nunley 6-5 231 RS So.
OR 80 Jake Peters 6-4 222 Fr.
Left tackle
58 Layth Friekh 6-5 297 Sr.
78 Donovan Laie 6-4 318 Fr.
NOTE: Freikh will miss the first two games following an NCAA ruling.
Left guard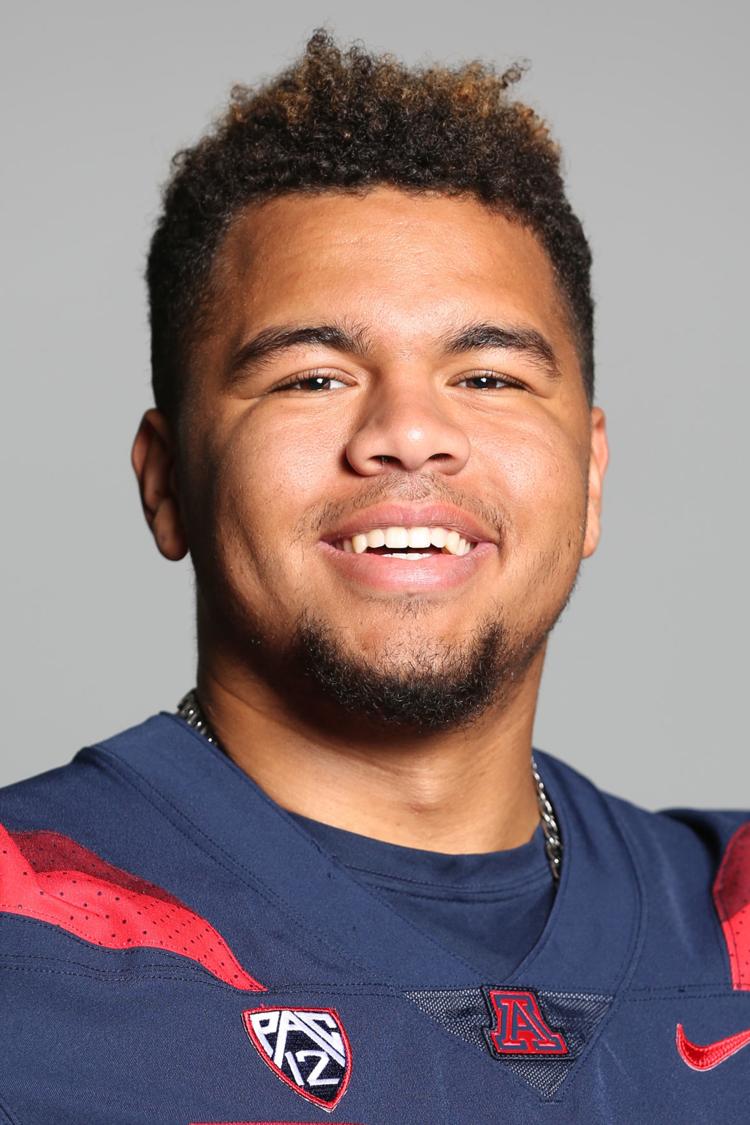 70 Tshiyombu Lukusa 6-5 308 RS So.
75 Michael Eletise 6-3 323 RS So.
Center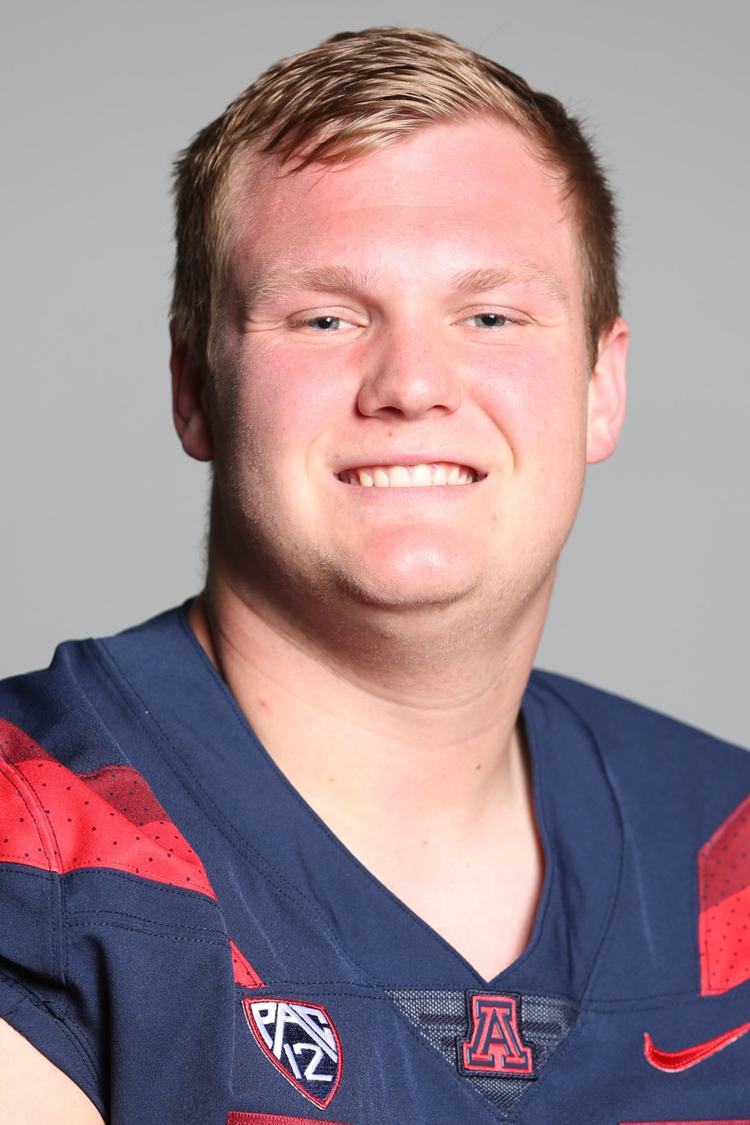 50 Josh McCauley 6-3 292 RS So.
63 Steven Bailey 6-3 318 Jr.
Right guard
4 Bryson Cain 6-4 306 RS So.
53 Jon Jacobs 6-4 301 RS So.
Right tackle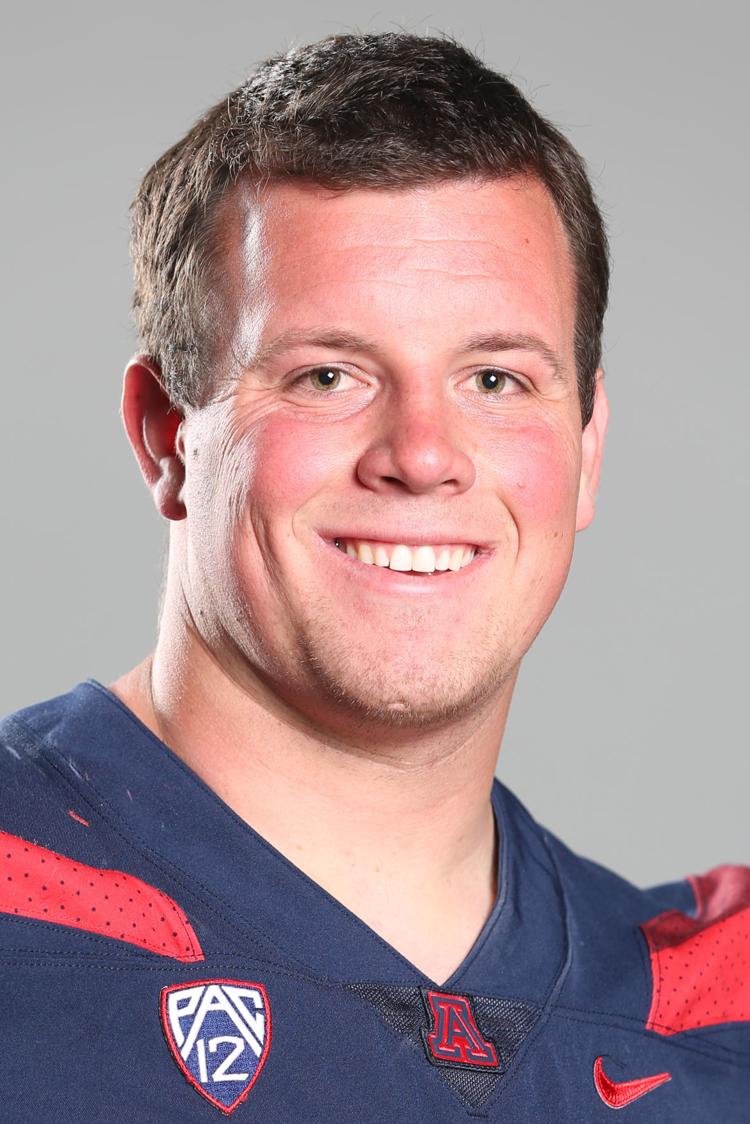 76 Cody Creason 6-4 294 RS Jr.
72 Edgar Burrola 6-5 287 RS Fr.
Slot receiver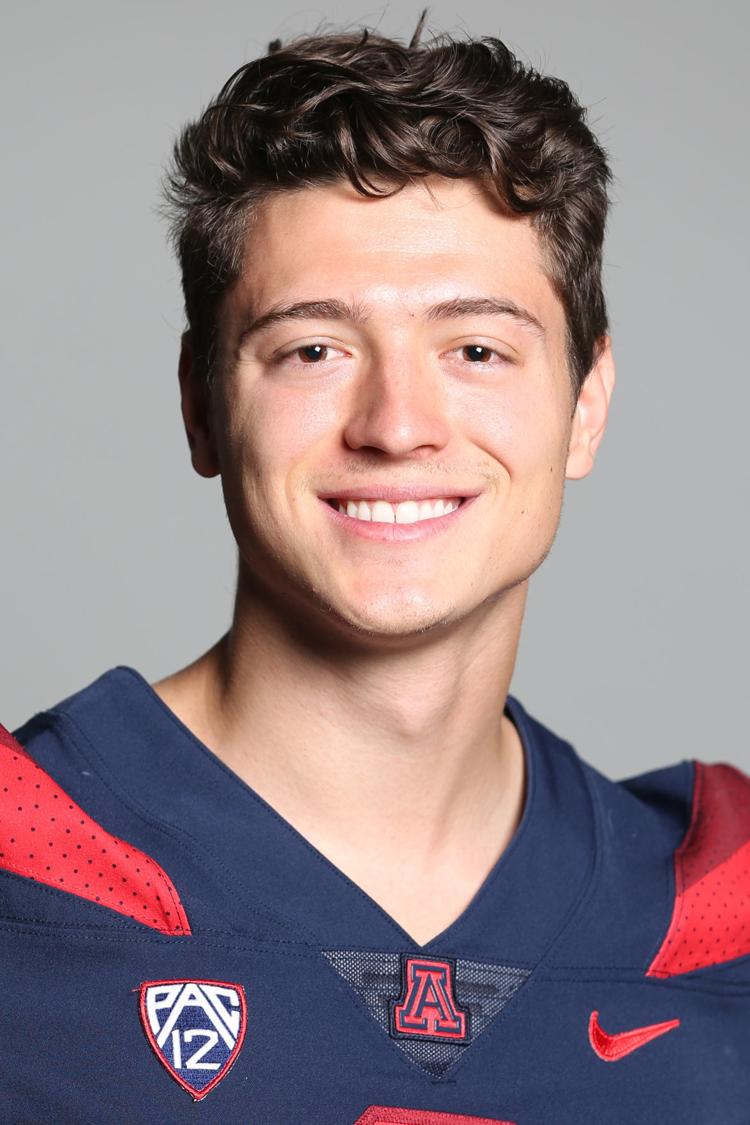 9 Tony Ellison 5-11 189 RS Sr.
5 Brian Casteel 6-0 210 So.
82 Zach Williams 6-2 224 Fr.
Wide receiver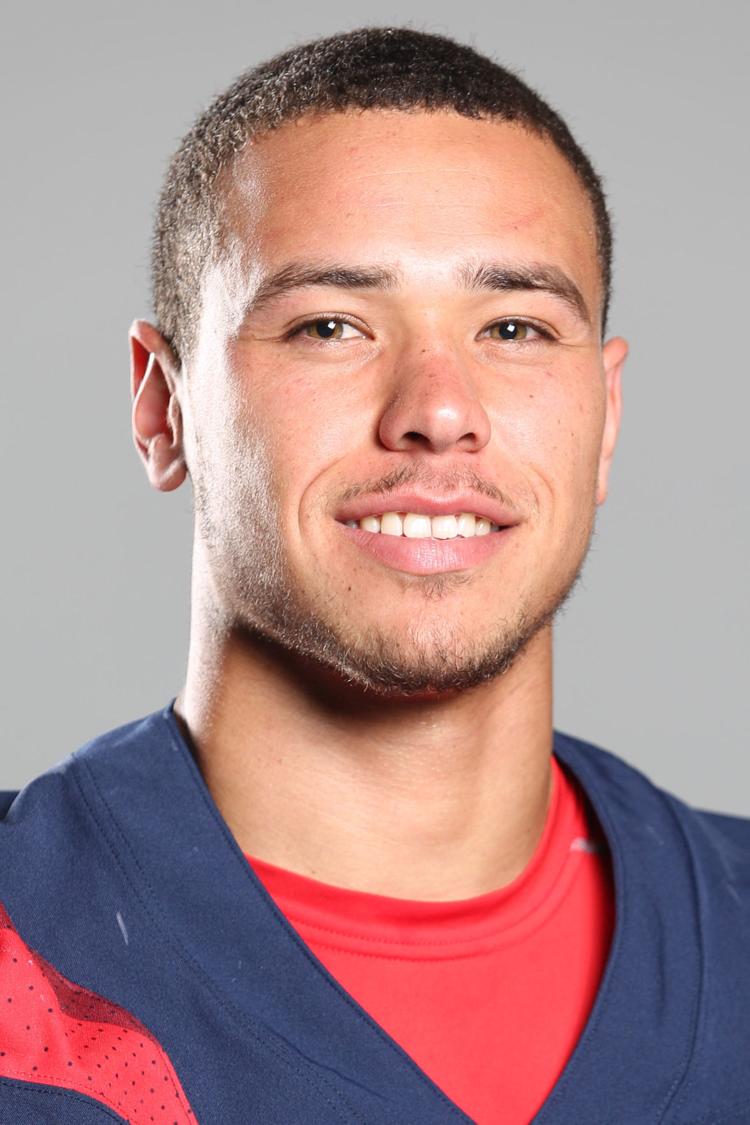 18 Cedric Peterson 5-11 193 RS Jr.
7 Devaughn Cooper 5-10 175 RS So.
40 Thomas Reid III 6-2 204 RS So.
Running back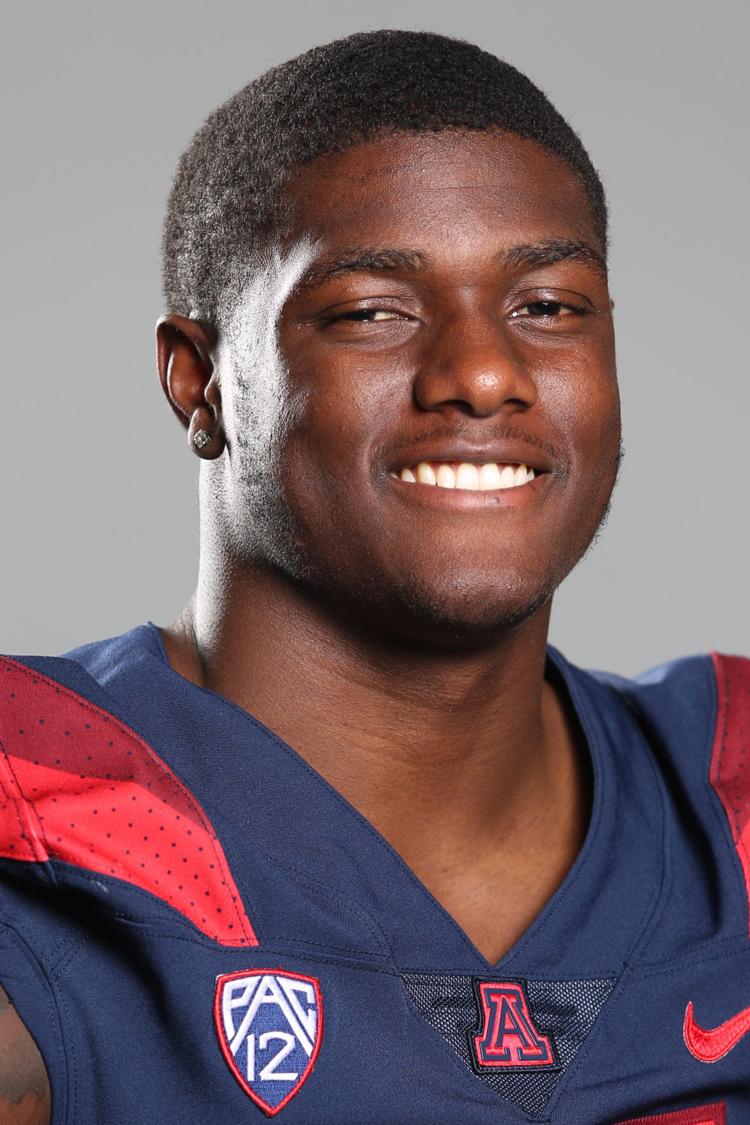 21 J.J. Taylor 5-6 184 RS So.
23 Gary Brightwell 6-1 206 So.
25 Anthony Mariscal 5-10 212 RS Jr.
Quarterback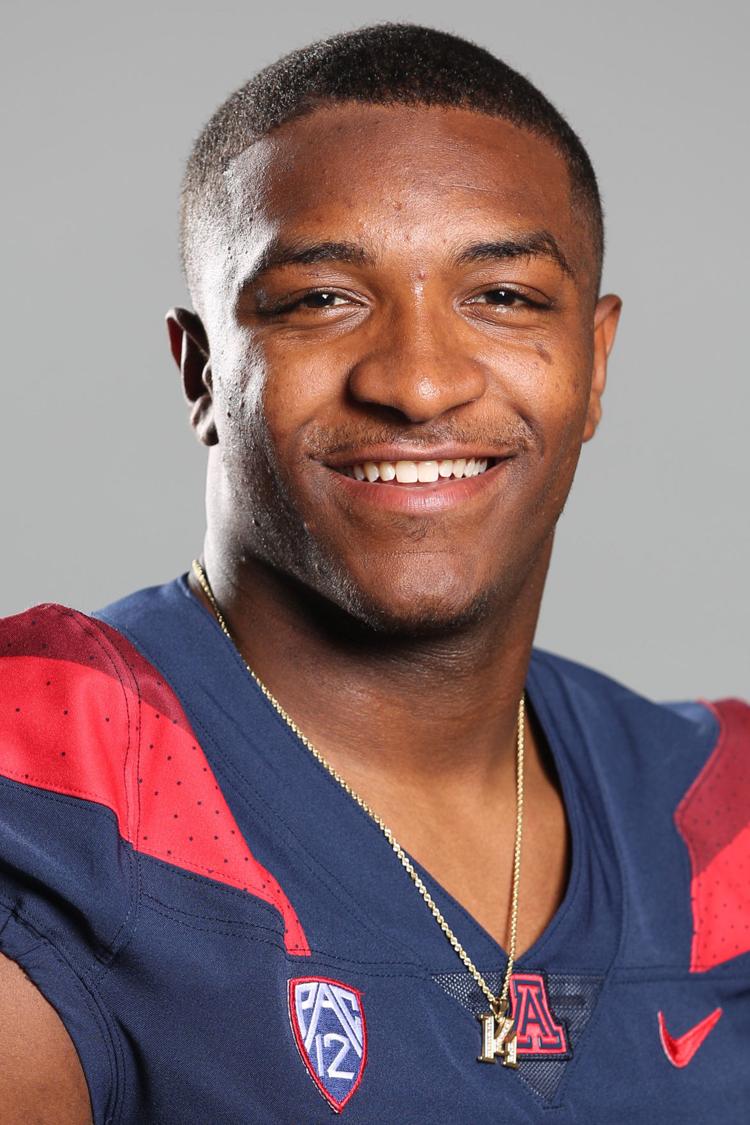 14 Khalil Tate 6-2 215 Jr.
11 K'Hari Lane 6-1 222 RS Fr.
OR 4 Rhett Rodriguez 6-0 201 So
OR 10 Jamarye Joiner 6-1 210 Fr.
OR 12 Kevin Doyle 6-3 210 Fr.
Defensive end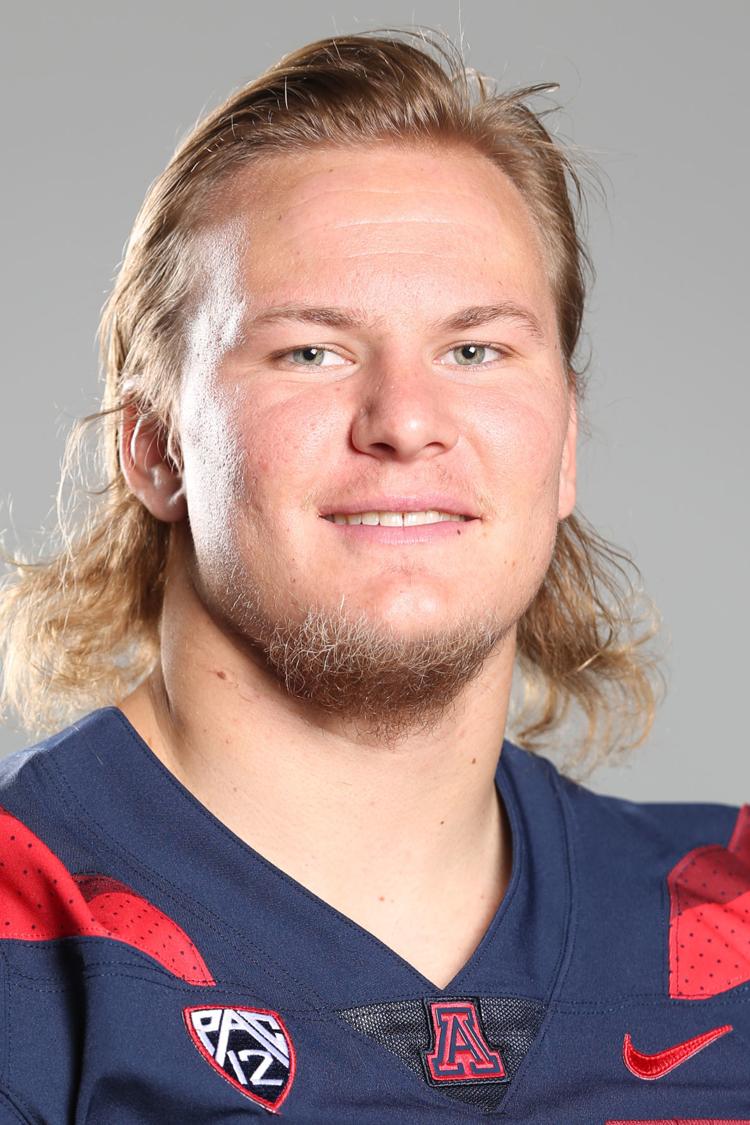 86 Justin Belknap 6-3 259 RS Jr.
12 JB Brown 6-3 263 So.
81 Jalen Cochran 6-3 263 RS So.
Nose tackle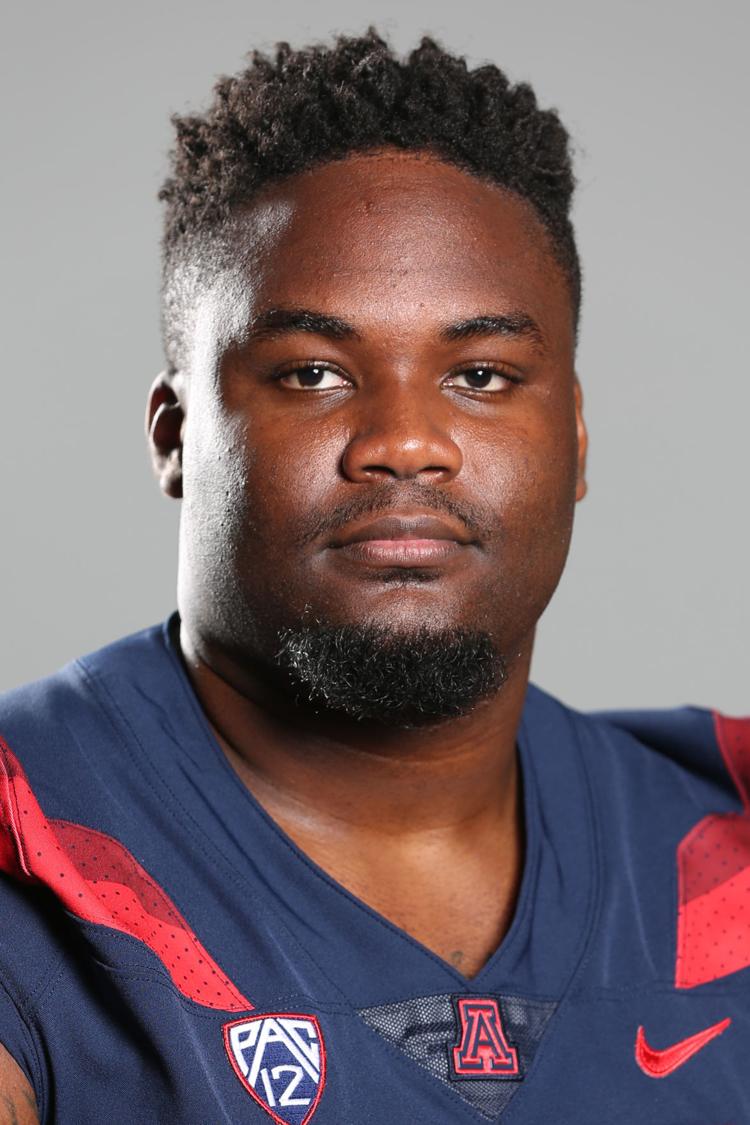 99 Dereck Boles 6-2 306 RS Sr.
60 Mykee Irving 6-3 337 Fr.
Defensive tackle
52 PJ Johnson 6-4 335 RS Jr.
91 Finton Connolly 6-5 301 RS Jr.
44 Kurtis Brown 6-1 291 So.
Stud
14 Kylan Wilborn 6-2 248 So.
49 Jalen Harris 6-4 230 RS Fr.
51 Lee Anderson III 6-1 243 Jr.
'Mike' linebacker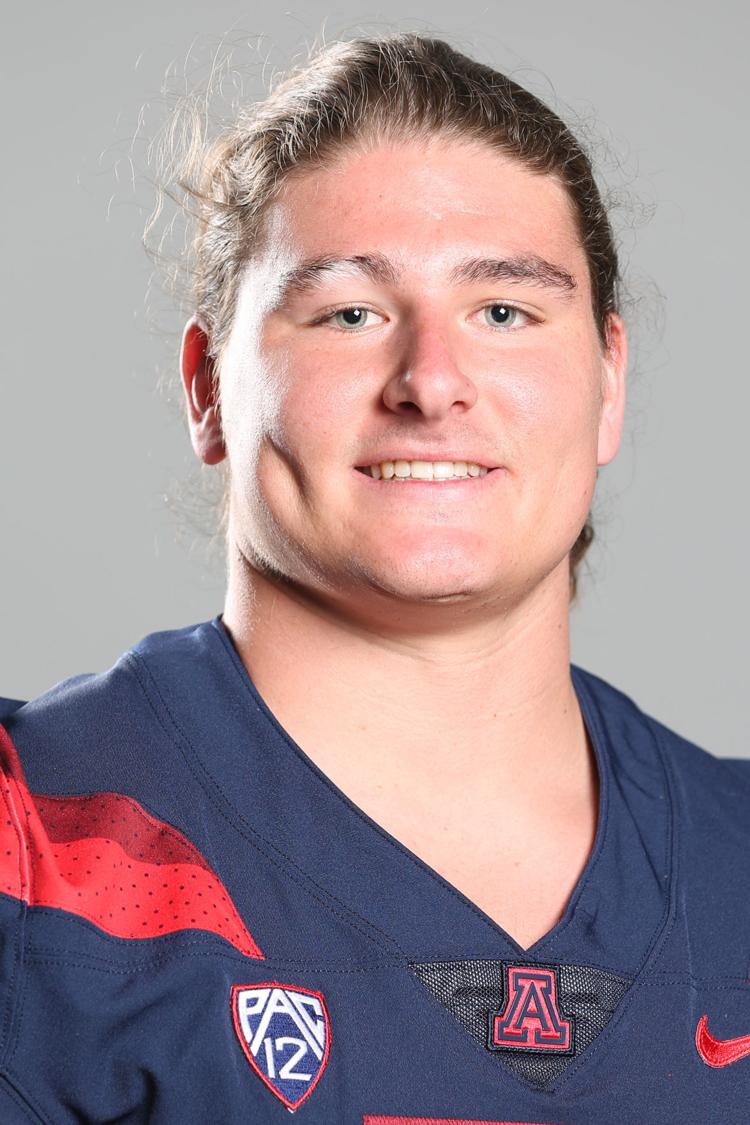 7 Colin Schooler 6-0 236 So.
34 Jacob Colacion 6-1 226 RS So.
'Will' linebacker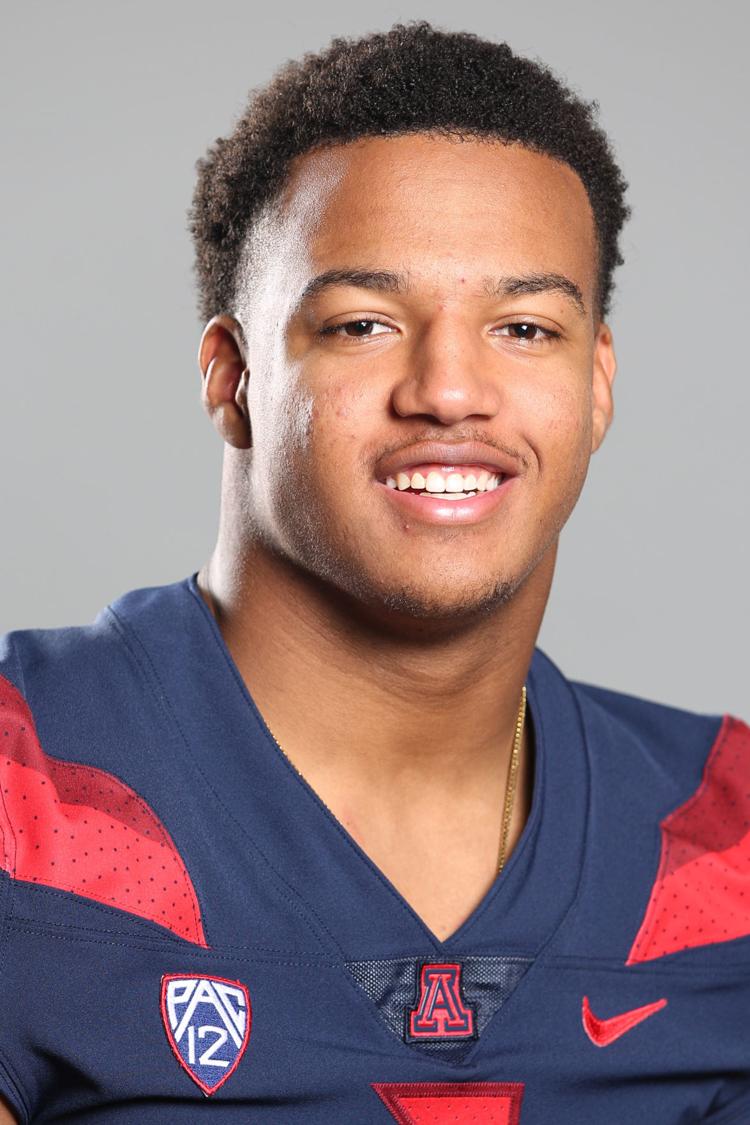 1 Tony Fields II 6-1 230 So.
26 Anthony Pandy 6-0 225 So.
45 Issaiah Johnson 6-1 235 Fr.
Spur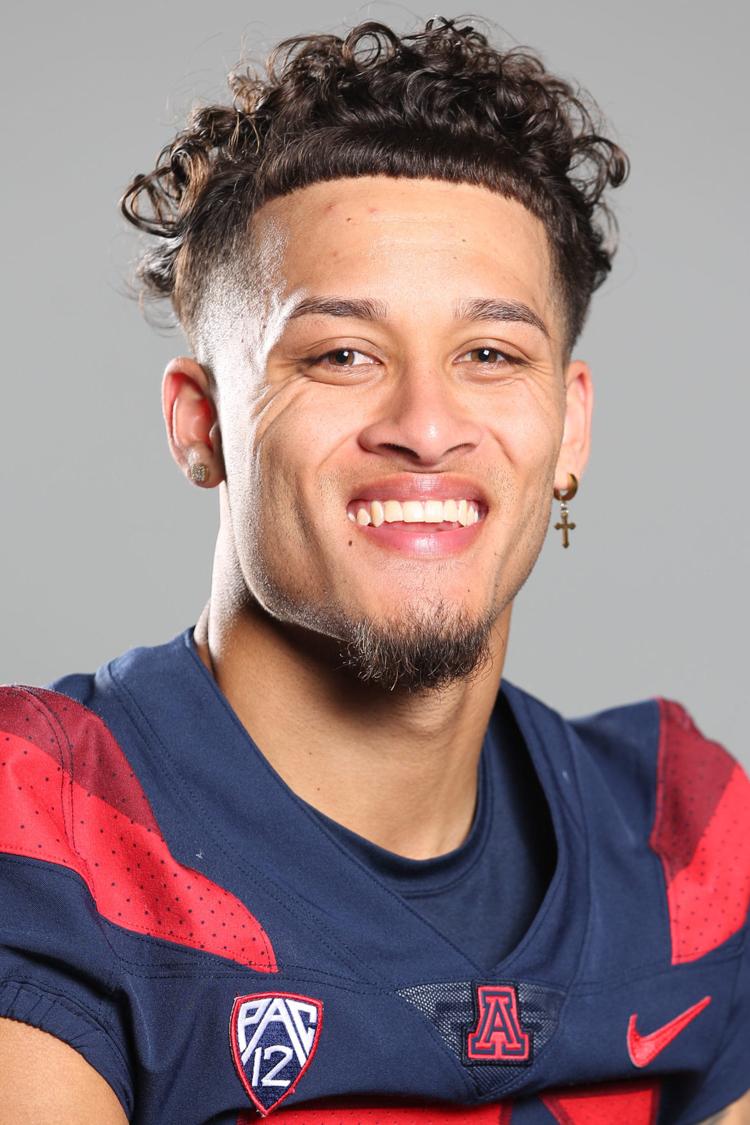 31 Tristan Cooper 6-1 194 Jr.
OR 37 Xavier Bell 6-2 196 RS Fr.
OR 9 Dayven Coleman 6-2 216 Fr.
Bandit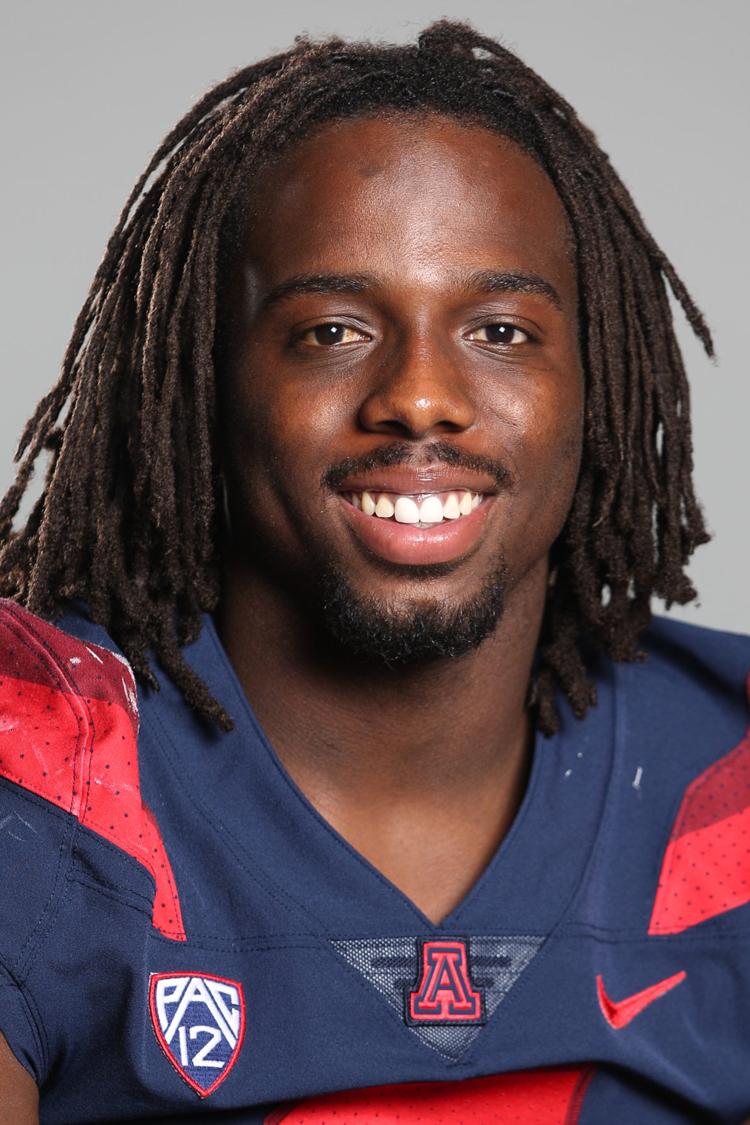 6 Demetrius Flannigan-Fowles 6-2 209 Sr.
5 Christian Young 6-1 209 Fr.
OR 13 Chacho Ulloa 5-11 194 Jr.
Boundary corner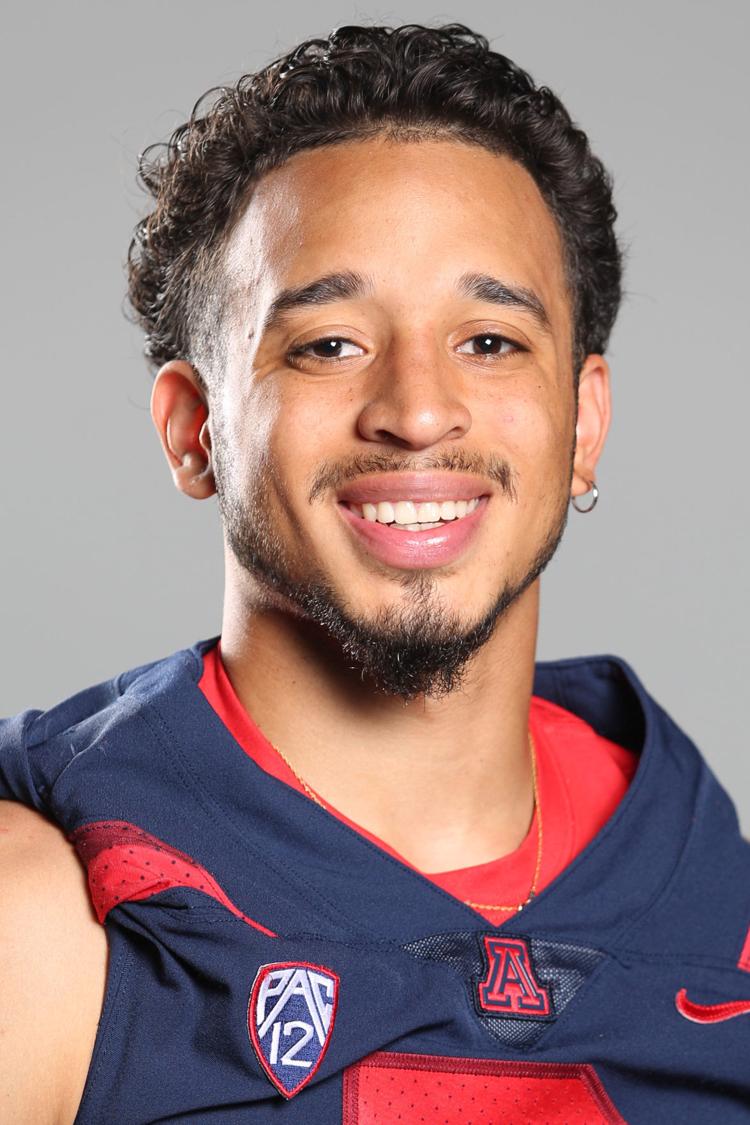 2 Lorenzo Burns 5-10 181 RS So.
OR 11 Troy Young 6-0 214 So.
OR 15 McKenzie Barnes 6-1 178 Fr.
Field corner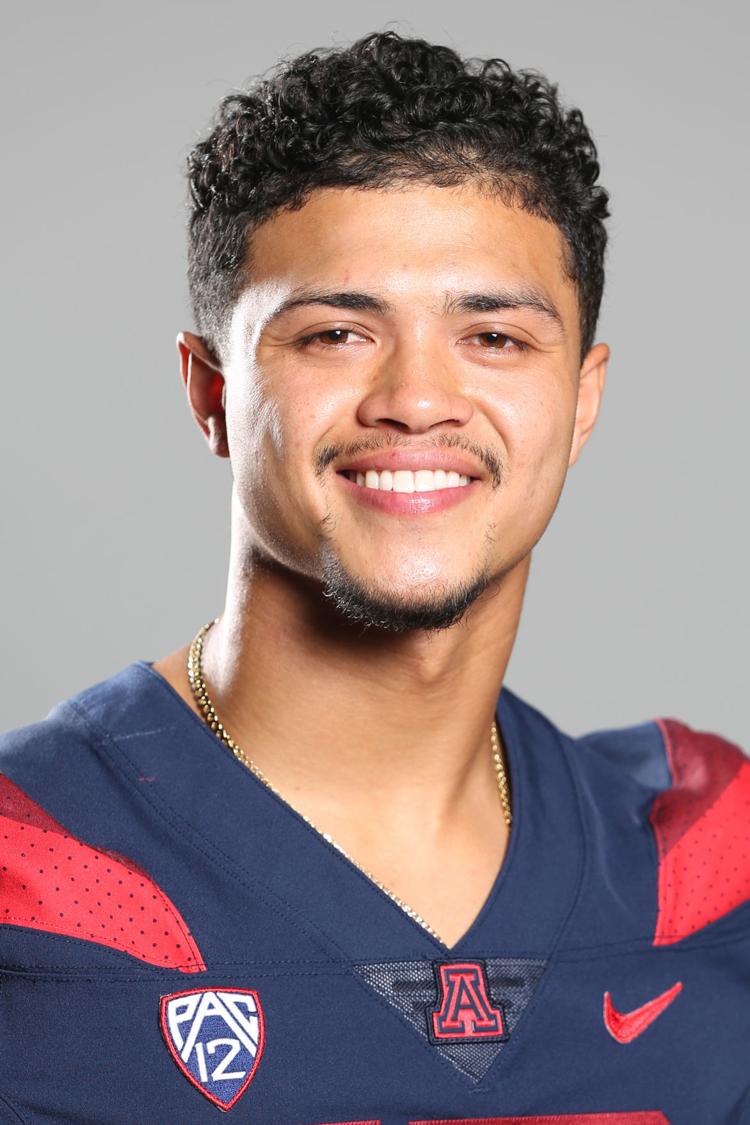 17 Jace Whittaker 5-11 189 Sr.
8 Tim Hough 5-11 195 Gr.
20 Azizi Hearn 6-1 193 RS Fr.
4 Antonio Parks 5-10 204 RS So.
Free safety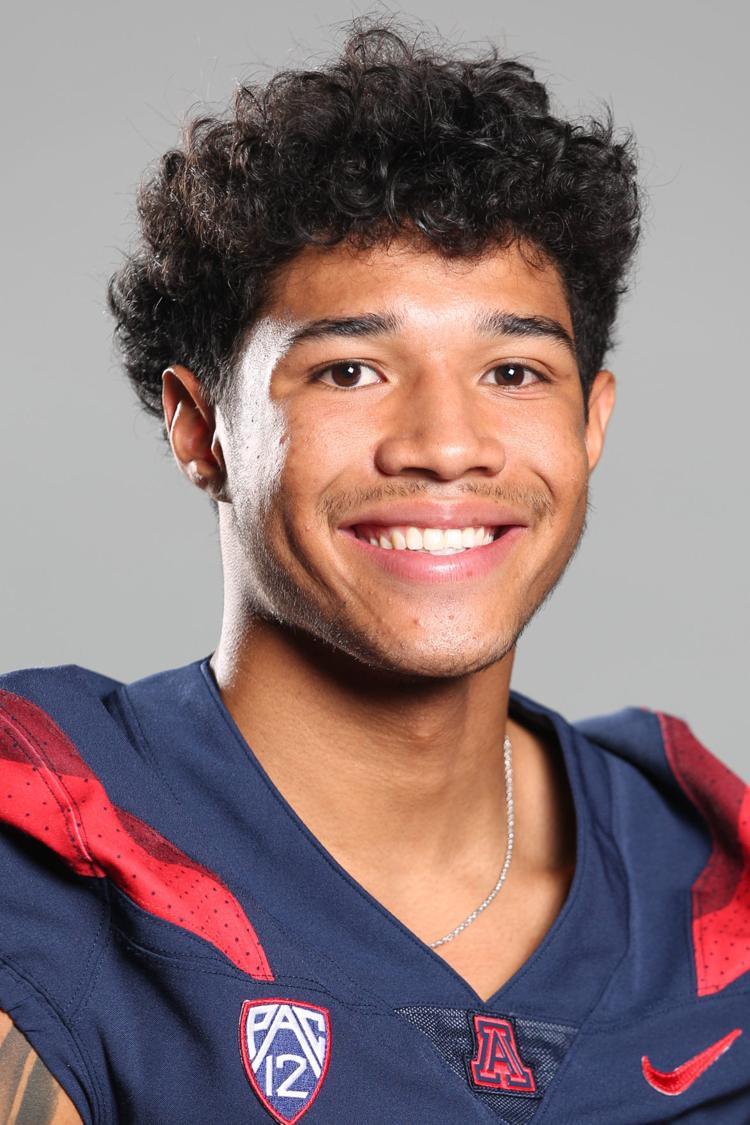 21 Isaiah Hayes 6-0 191 RS So.
OR 19 Scottie Young Jr. 5-11 195 So.
OR 3 Jarrius Wallace 6-1 180 RS So.
NOTE: Young is suspended for the BYU game for violating team rules
Placekicker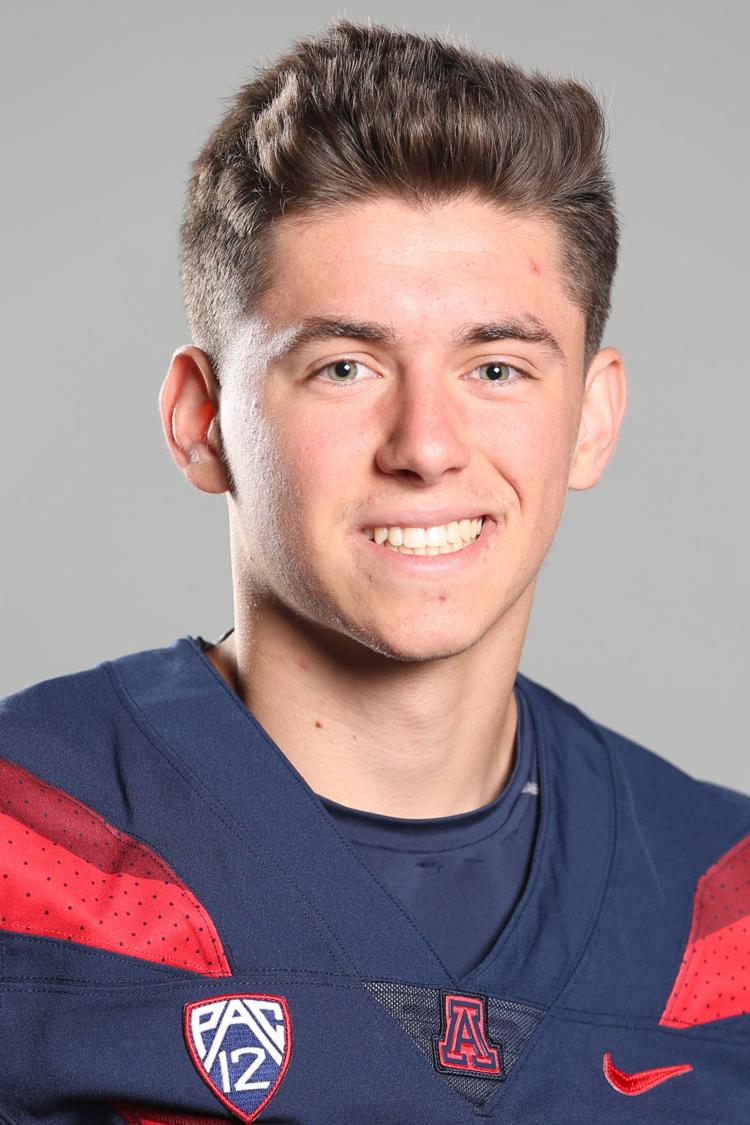 43 Lucas Havrisik 6-2 184 So.
OR 30 Josh Pollack 5-10 184 RS Sr.
Punter/holder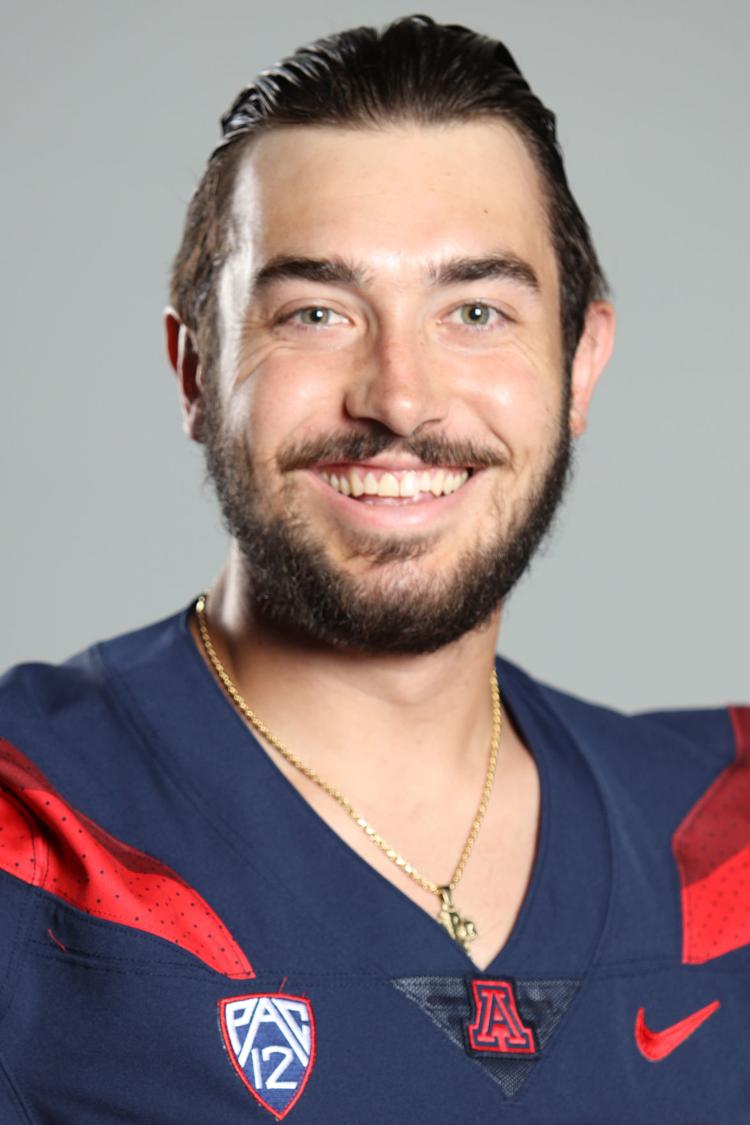 42 Dylan Klumph 6-3 229 Gr.
OR 16 Jake Glatting 6-3 221 RS Sr.
Longsnapper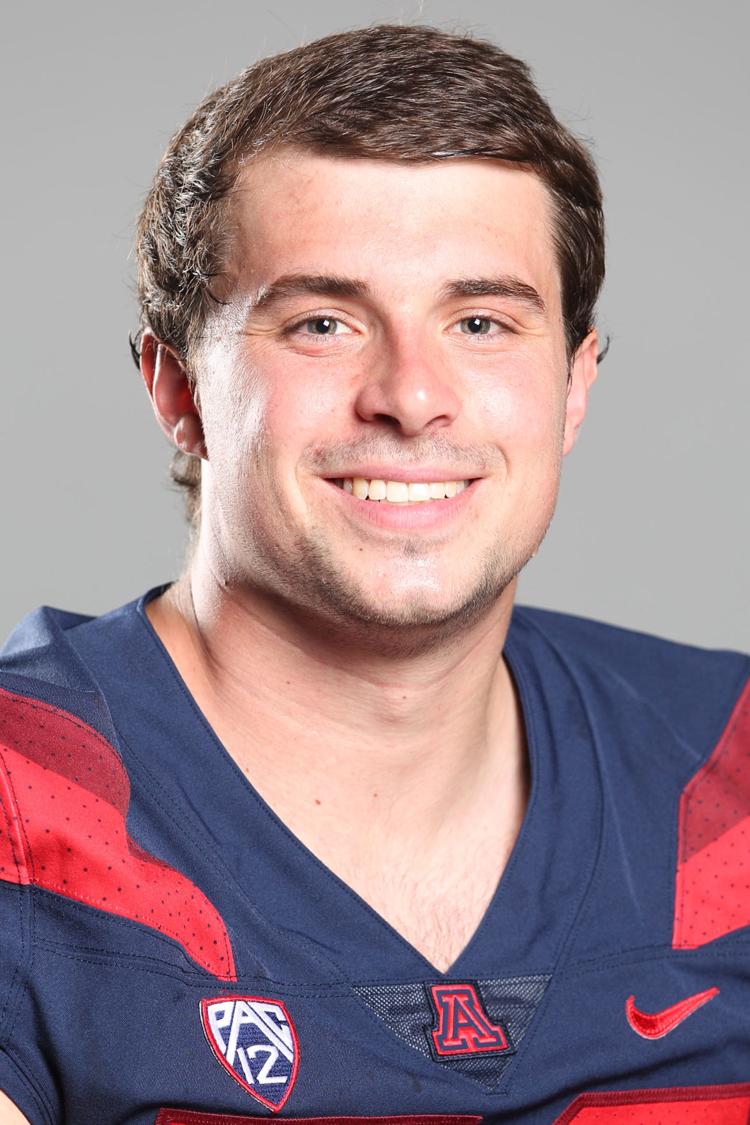 56 Nick Reinhardt 6-1 241 Sr.
OR 51 Donald Reiter 5-10 248 RS So.
Punt returner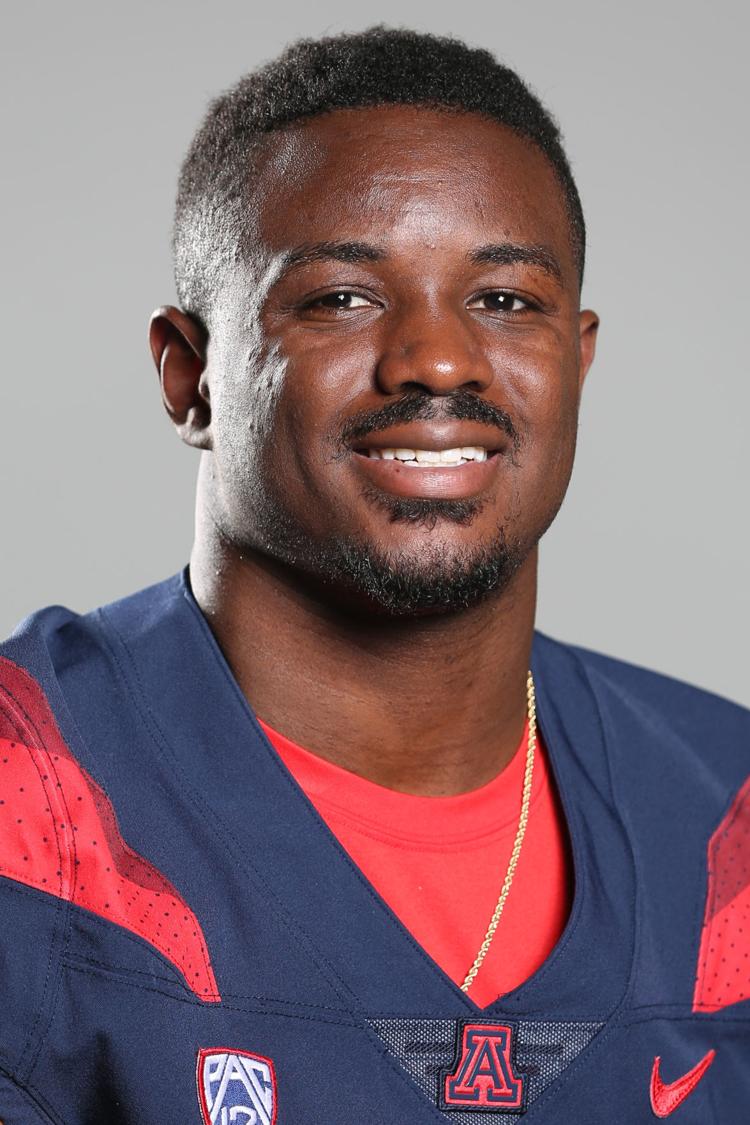 6 Shun Brown 5-10 188 Sr.
OR 9 Tony Ellison 5-11 189 RS Sr.
Kickoff returner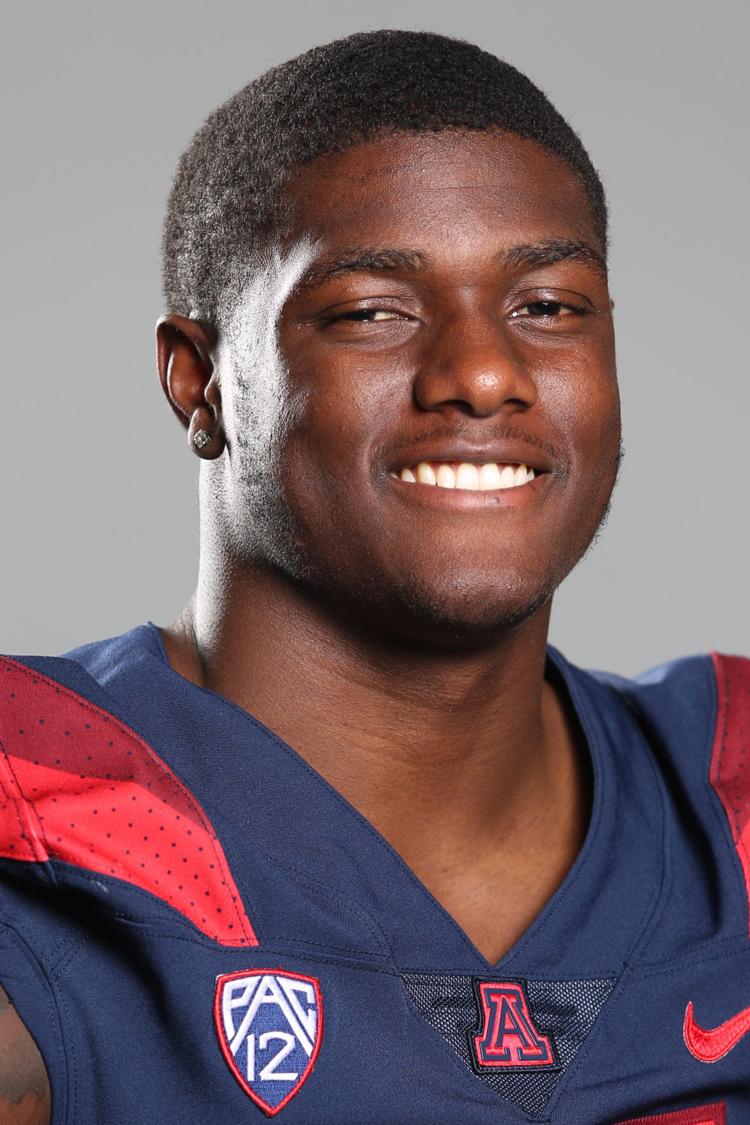 21 J.J. Taylor 5-6 184 RS So.
OR 18 Cedric Peterson 5-11 193 RS Jr.
OR 23 Gary Brightwell 6-1 206 So.
OR 86 Stanley Berryhill III 5-9 172 RS Fr.