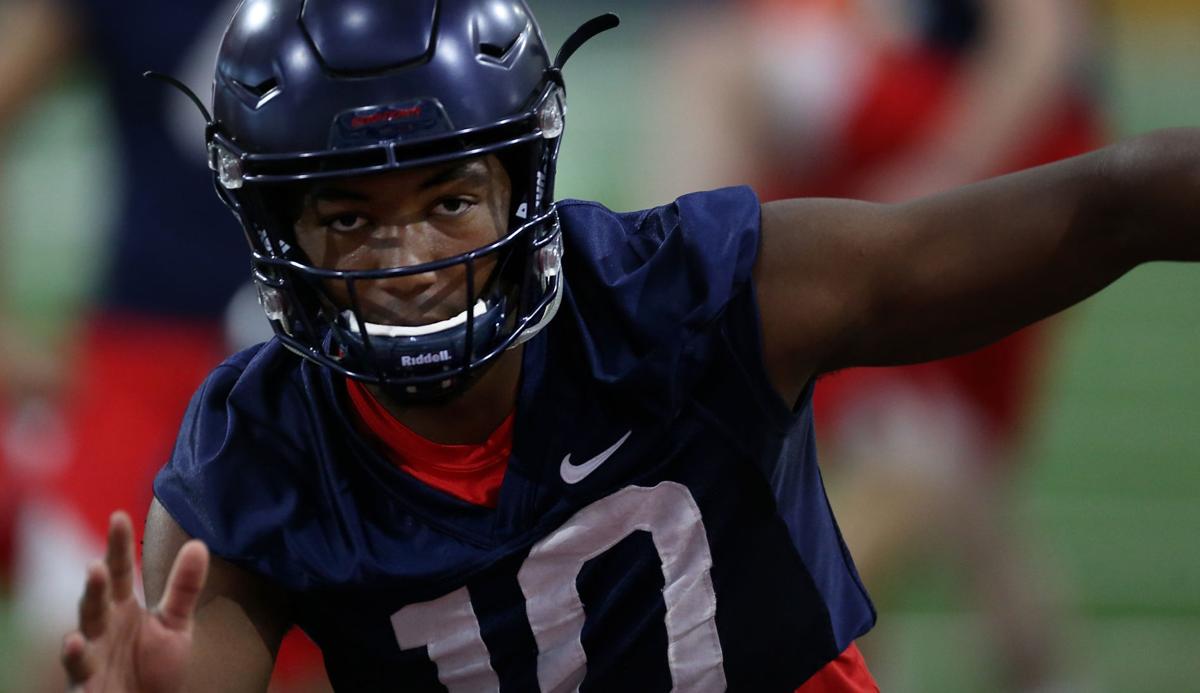 After one season, Arizona redshirt-freshman quarterback Jamarye Joiner will explore playing other positions for the Wildcats in 2019 and potentially beyond.
Joiner has been working out at wide receiver. Safety also is a possibility.
Joiner initiated the move in the interest of getting more playing time, the Star confirmed Wednesday evening. WildcatAuthority.com first reported that Joiner was moving to wide receiver.
Joiner, a local product out of Cienega High School, was a part of Arizona's 2018 recruiting class as a three-star dual-threat quarterback. The 6-foot-1, 210-pound Joiner appeared in two games last season. He completed 3 of 4 passes for 17 yards in a 42-10 loss to Utah. UA coach Kevin Sumlin lauded Joiner's athleticism last season, and moving to another position could provide a way to get one of Arizona's best athletes on the field.
While he looks to earn playing time at other spots, Joiner could continue to get reps at quarterback. The position is crowded. Khalil Tate is expected to start. Redshirt freshman Kevin Doyle and freshman Grant Gunnell are expected to challenge junior Rhett Rodriguez for the backup role. 
If receiver ends up being his permanent destination, Joiner would join a group that loses three starters from 2018: Shawn Poindexter, Shun Brown and Tony Ellison. Arizona also lost potential starter Devaughn Cooper in May because of a violation of athletic-department policy.
Cedric Peterson, Boobie Curry, Stanley Berryhill III, Drew Dixon, Jaden Mitchell, Thomas Marcus Jr. and Tre Adams, among others, are all expected to be in the mix at wide receiver. 
Arizona will report to training camp on July 25, with the first practice scheduled for the following day.
Contact sports content producer Justin Spears at 573-4312 or jspears@tucson.com. On Twitter @justinesports