Seen and heard at Levi's Stadium: On Khalil Tate's career night, RichRod's alleged F-bomb, and the Star Wars halftime show
The Arizona Wildcats fell short to the Purdue Boilermakers 38-35 in the Foster Farms Bowl. Here's what you might've missed from Levi's Stadium. 
Tate sets new career mark
It's a known fact that Khalil Tate is one of the biggest threats in college football, especially in the run game. 
But Tate showed off his arm in Wednesday's Foster Farms Bowl against Purdue.
Tate completed 17 of 25 passes for 302 yards and a career-high five touchdowns. He had four scores in the first three quarters alone. 
Say what?
Just before kickoff Wednesday, Fox aired Rich Rodriguez's pregame pep talk. At the end of the speech, microphones appeared to catch the team, in unison, yelling … well, this is a family column. 
Fox blamed a technical glitch for what sounded like a giant F-bomb — understandable if the pep talk was airing live, but it was taped.
Rich Rod pre-game speech that aired on FOX. pic.twitter.com/dUTZeqQQJc

— AZ Wildcat Country (@Wildcat_Country) December 28, 2017
Teams that allow television cameras into their locker rooms typically dictate when cameramen stop filming. Fox apparently kept the cameras rolling.
RichRod and the Wildcats likely won't allow another television network into their locker room anytime soon.  
So what's a Boilermaker, anyway?
We don't mean the drink. An actual Boilermaker is a craftsman who produces steel fabrications, similar to a blacksmith.
Purdue's nickname dates to 1889, when the team traveled to Crawfordsville, Indiana to play Wabash College. After Purdue won 18-4, Wabash students dreaded losing to the "great big burly gang of corn huskers," "rail-splitters," "foundry molders" and "log haulers". Purdue's football team continued to maintain the reputation as nasty, large and physical players.
After Purdue beat Wabash 44-0 in 1891, a sportswriter for the Daily Argus wrote "Wabash Snowed Completely Under by the Burly Boiler Makers from Purdue." Ever since then, Purdue has been known as the Boilermakers.
My name is Earl
Just moments before kickoff at Levi's Stadium, San Francisco 49ers and former Arizona defensive tackle Earl Mitchell watched the Wildcats warm up in the media press box.
Proud alumni in the house!@EarlMitchell90 & @RMos_8Ball reppin their school colors at the @FosterFarmsBowl. @ArizonaFBall @BoilerFootball #FFBowl pic.twitter.com/N5xkAn8oU5

— San Francisco 49ers (@49ers) December 28, 2017
Mitchell played at Arizona from 2006-09, where he was originally a fullback before switching to defensive tackle. He played in two bowls. Arizona won the Las Vegas Bowl in 2008 and lost the Holiday Bowl to Nebraska a year later. 
The Houston Texans drafted Mitchell in 2010. He has since played the Dolphins and 49ers. Mitchell has 30 tackles and one fumble recovery in his first season in San Francisco.
Late chicken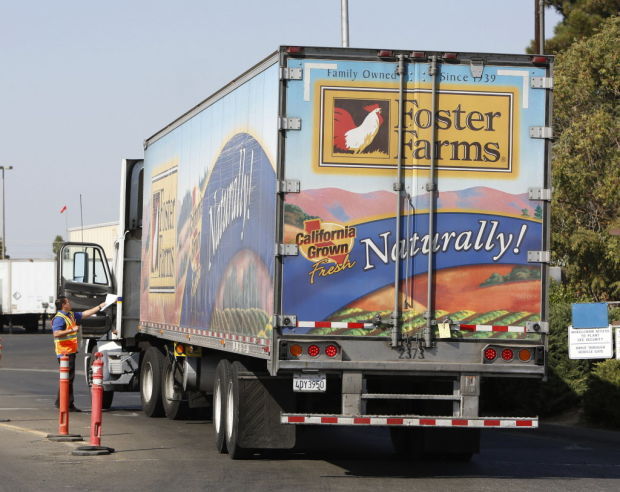 The sponsor of the Foster Farms Bowl is, well  Foster Farms, a brand that makes a wide variety of chicken. The pregame meal for the media was expected to be chicken, but instead there were hot dogs, hamburgers, popcorn and ice cream.
By halftime, the spread had changed to chicken tenders, but were they Foster Farms chicken? The world may never know. 
Purdue's stellar band
Levi's Stadium is roughly a 12-hour drive from Tucson. West Lafayette, Indiana is even further — 2,262 miles, to be exact. Yet there were many more Boilermakers fans at Wednesday's game than Arizona fans. Purdue also had more band members.
Purdue's band put together an unbelievable halftime show by playing the "Star Wars" theme song while spelling out the title in the Star Wars font. The band then switched over to the Superman logo and playing the theme from that movie. 
Purdue's band forming a light saber battle. 👍 pic.twitter.com/hoSIrEbrjK

— The Wildcaster (@TheWildcaster) December 28, 2017
To end the show: Purdue formed two figures that were holding light sabers and were moving back and forth as if in battle. Of course, the members that were the light sabers wore green and red shirts to give it more color and look more legitimate.
Keeping it 100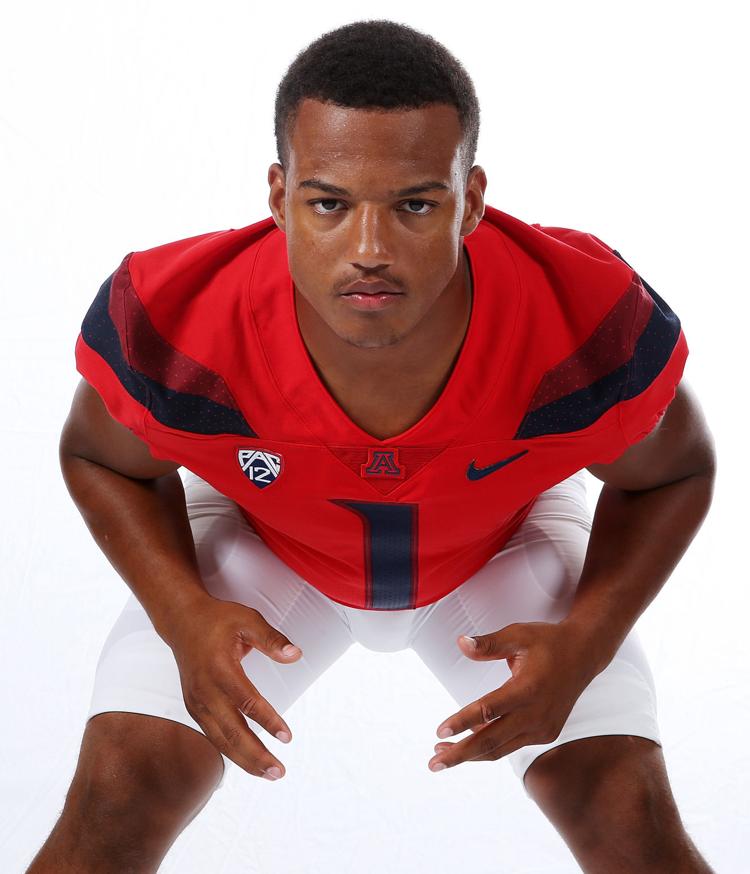 Freshman linebacker Tony Fields II became the first Wildcat this season to reach 100 tackles. Fields had 13 tackles, all of them solo and one sack.
The big number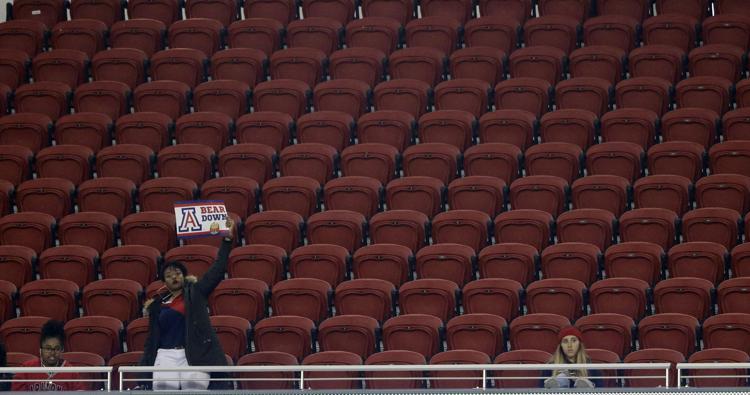 20,436
Wednesday's announced attendance at the Foster Farms Bowl. Even that meager number is questionable considering the lower bowl was scattered with fans. There was probably more Foster Farms chicken packages in the Bay Area than there were fans at Levi's Stadium.
— Justin Spears