Seen and heard at Sun Devil Stadium: Not-so-special teams and Arizona's Renaissance man
Here's what was seen and heard on and off the field from Sun Devil Stadium in Tempe, as the Arizona Wildcats' second-half implosion allowed Arizona State to recapture the Territorial Cup on Saturday.
By Zack Rosenblatt / Arizona Daily Star
Busy Brian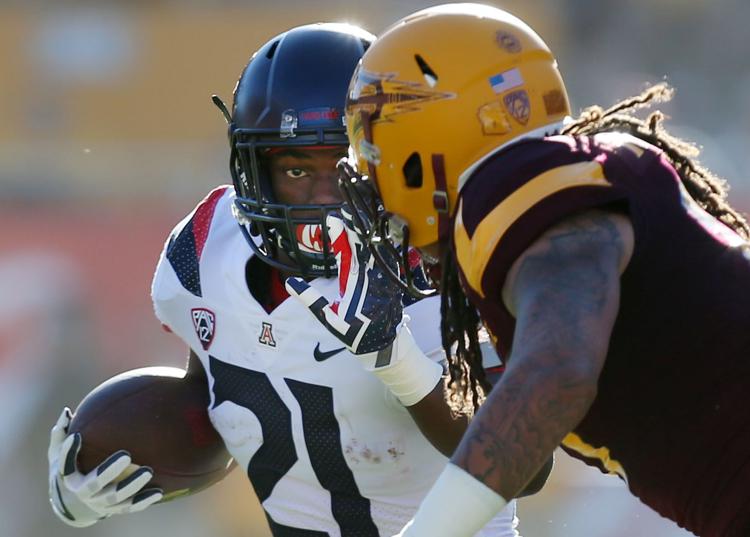 Brian Jeffries has been the Arizona Wildcats' radio voice for more than 30 years. He's rarely had a week like this.
Jeffries flew to the Bahamas with the Arizona basketball team this week, where he called three UA games — all losses — on Wednesday, Thursday and Friday. Jeffries received a 3:45 a.m. wake-up call Saturday, and flew with the Wildcats at 7:30 a.m. Their plane arrived in Tucson at 10:45 a.m. local time, and Jeffries promptly drove up to Tempe for Arizona's 2:30 p.m. kickoff.
He made it.
Now, Jeffries has at least a few days off, as his next call won't be until Wednesday, when Arizona's basketball team faces Long Beach State at home.
The big numbers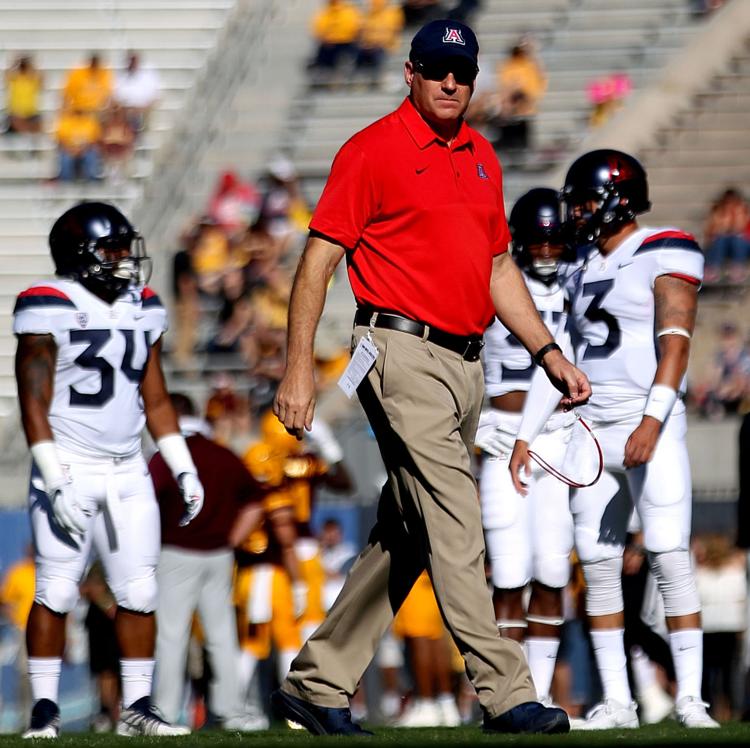 2-4
Rich Rodriguez's record against Arizona State in his six years as UA coach. Rodriguez's losses to ASU have come by an average of 17.7 points.
5-0
The home team has won the last five Territorial Cup games.
Not-so-special teams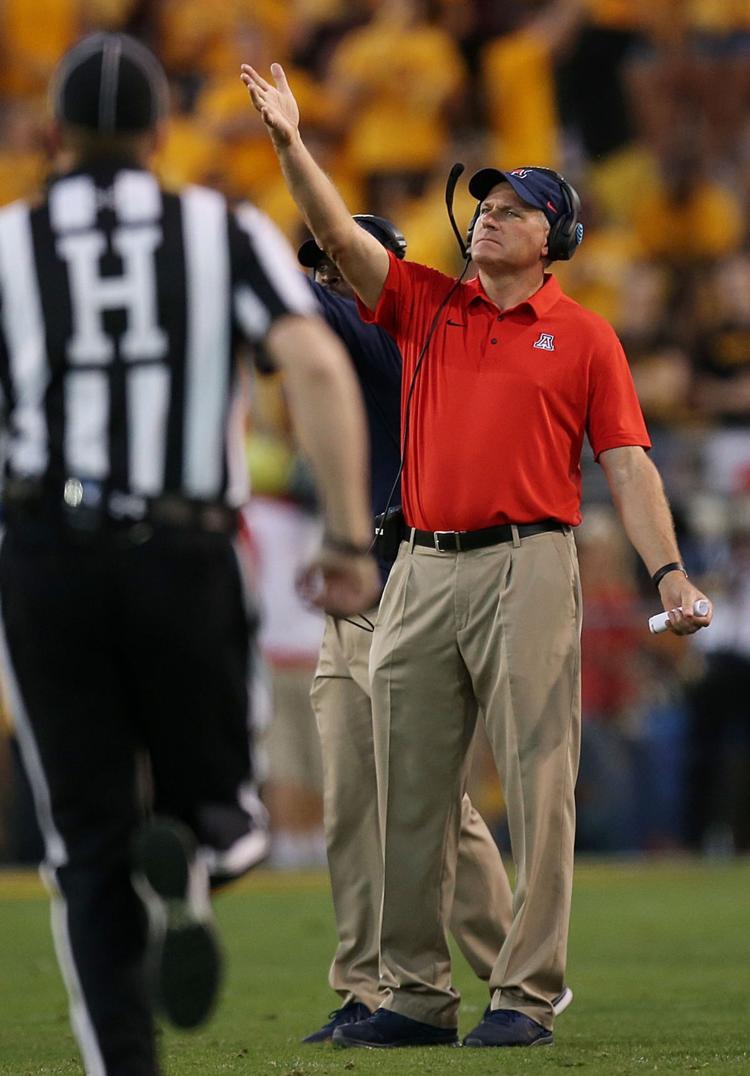 Rodriguez has been frustrated, to say the least, with Arizona's special teams play in recent weeks.
Arizona's punting is one of the worst in the nation. The Wildcats entered Saturday night at No. 128 nationally in net yardage per punt. Ball State was the only FBS school with a worse net.
The Wildcats' punters were bad last week at Oregon. They were even worse on Saturday against the Sun Devils.
Two punting plays in particular riled Rodriguez up.
ASU blocked a Jake Glatting punt early in the third quarter, recovering on the Wildcats' 5-yard line.
Later in the quarter, Josh Pollack — who replaced Glatting — booted a ball about 10 yards after dropping the snap. Fortunately for the Wildcats, the kick was touched by an ASU player and the UA recovered.
How bad was Arizona on Saturday? Tight end Trevor Wood probably had the best punt for the second week in a row. The junior booted the ball 40 yards in the third quarter, Arizona's longest punt of the game.
"Holy cow. Division I team, and we can't punt?" Rodriguez said. "We can't catch a snap and punt the ball? It's just unfathomable. Kids are trying. It's just kind of remarkable."
Arizona's punting troubles can be traced to — what else? — recruiting. UA coaches showed interest in punter Ryan Stonehouse from Mater Dei High School in Santa Ana, California during the 2017 recruiting cycle, but never offered him a full scholarship.
Colorado State did. This season, Stonehouse is averaging 46.8 yards per punt.
Sun Devils riding high
The champs are in the house! We see you @SunDevilHoops 👀 pic.twitter.com/u50AKxq7hg

— Sun Devil Athletics (@TheSunDevils) November 25, 2017
Arizona State's basketball program has been riding a recent high.
The Sun Devils were honored at Saturday's game with a large trophy, a reward for beating Kansas State and Xavier back-to-back in the Las Vegas Invitational.
The rival Wildcats, meanwhile, finished in last place at the Battle 4 Atlantis.
To rub it in, an Arizona State fan was seen with a poster that said "Arizona (with a Block A) < FBI."
That, of course, is a reference to the FBI investigation that has clouded the UA basketball program's future.
Burns notice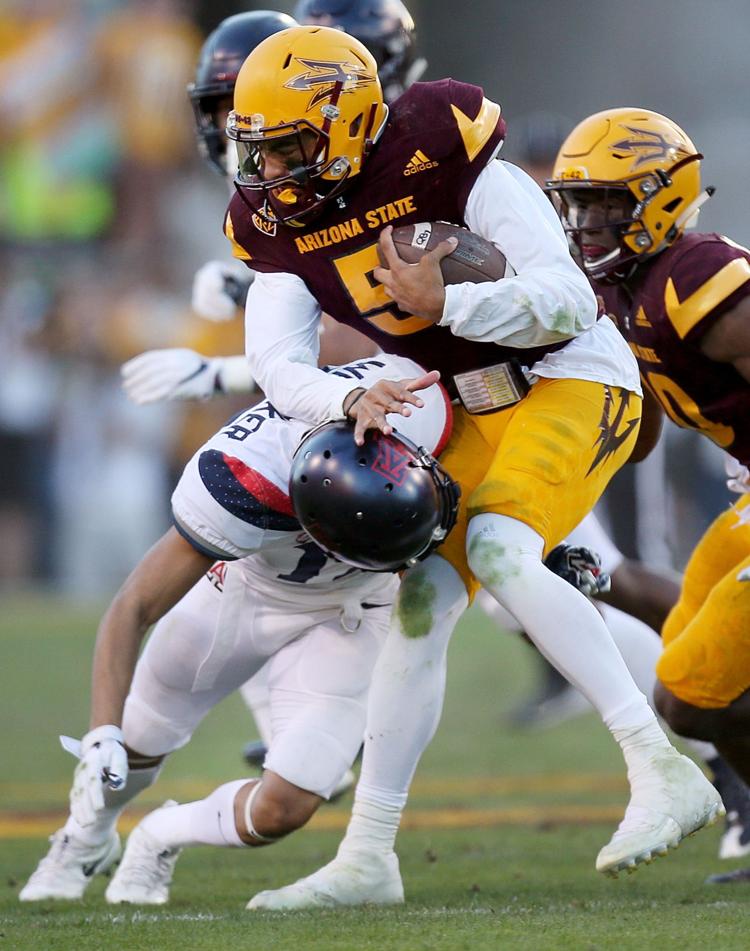 Lorenzo Burns intercepted a Manny Wilkins pass in the first quarter, and it was a significant play for a few reasons.
First, it was Burns' fifth interception, making the redshirt freshman the first Wildcat to record that many in a season since Trevin Wade did so in 2009.
It also marked the first time Wilkins was intercepted at home this season.
Renaissance man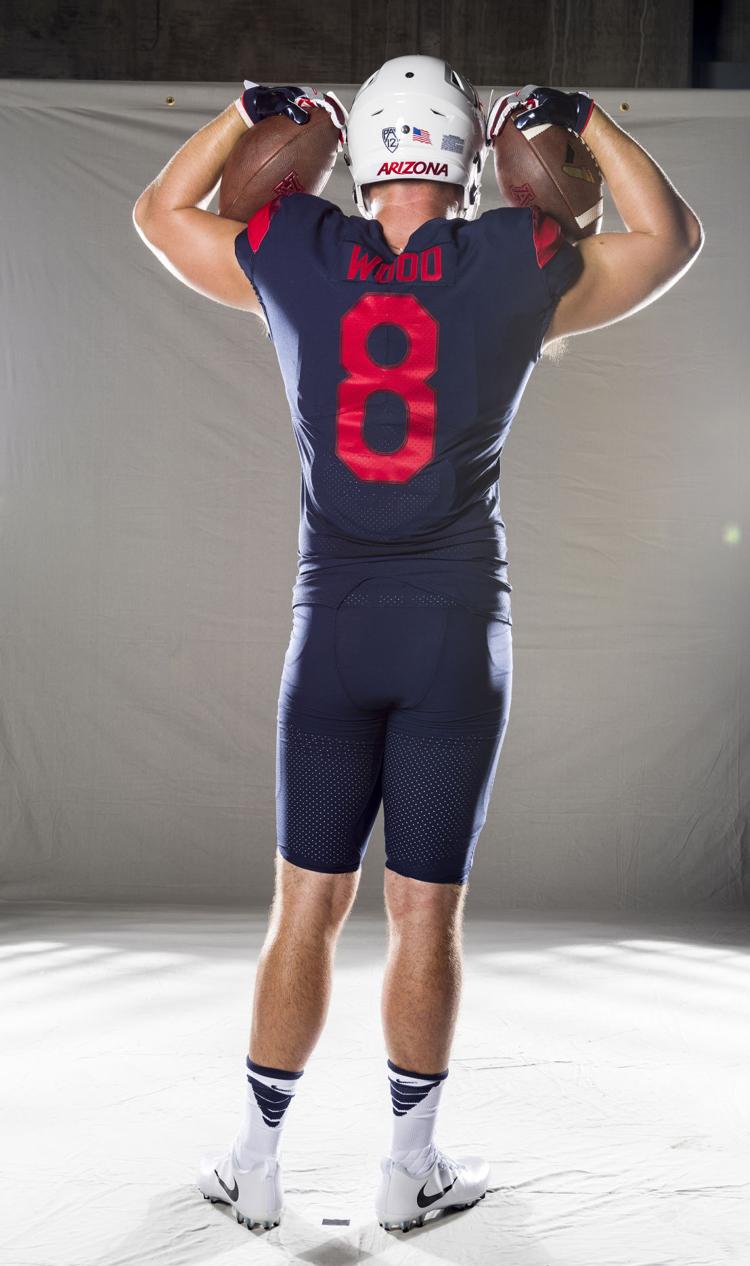 The Territorial Cup was particularly special for Wood, as the Scottsdale Chaparral native had never played in this game at Sun Devil Stadium since joining Arizona's program.
Wood didn't appear much on the stat sheet, but it wasn't for a lack of trying.
Wood played at tight end, booted a 40-yard punt and nearly recorded a tackle for loss filling in at defensive end.