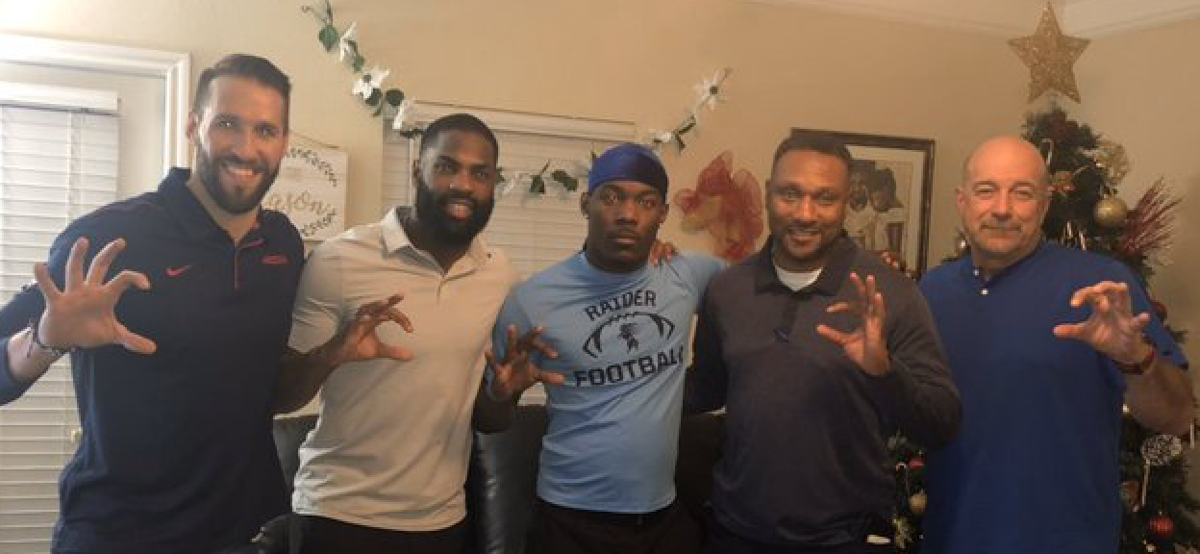 Arizona added its first football recruit since the start of the new year Tuesday morning when three-star Houston running back Frank Brown announced his commitment to the UA.
Brown selected the Wildcats over Michigan State, Nebraska, Boise State, Colorado, Texas Tech, Utah, Missouri and Houston among others via Twitter. 
The 6-foot, 180-pound Brown is rated as the 11th-best athlete for 2020 and was primarily recruited by UA running backs coach and former NFL star DeMarco Murray. Brown took an official visit to Tucson in June. 
Although Brown is expected to play running back, he's just as effective as a receiver. As a senior at Houston's Sterling High School, Brown rushed for 848 yards and 15 touchdowns while catching 1,104 yards worth of passes and 15 receiving touchdowns. 
Brown will join a pair of Houston running backs on Arizona's roster. Michael Wiley was a part of the 2019 class, and Bam Smith a part of Kevin Sumlin's first recruiting cycle at the UA. 
Brown is the 17th member of Arizona's 2020 recruiting class.  He is expected to sign Feb. 5 alongside Seattle-area cornerback Alphonse Oywak, three-star linebacker Jabar Triplett and Houston offensive tackle Cedric Melton. 
Here is Brown's highlight tape from his senior season:
Contact sports content producer Justin Spears at 573-4312 or jspears@tucson.com. On Twitter @justinesports