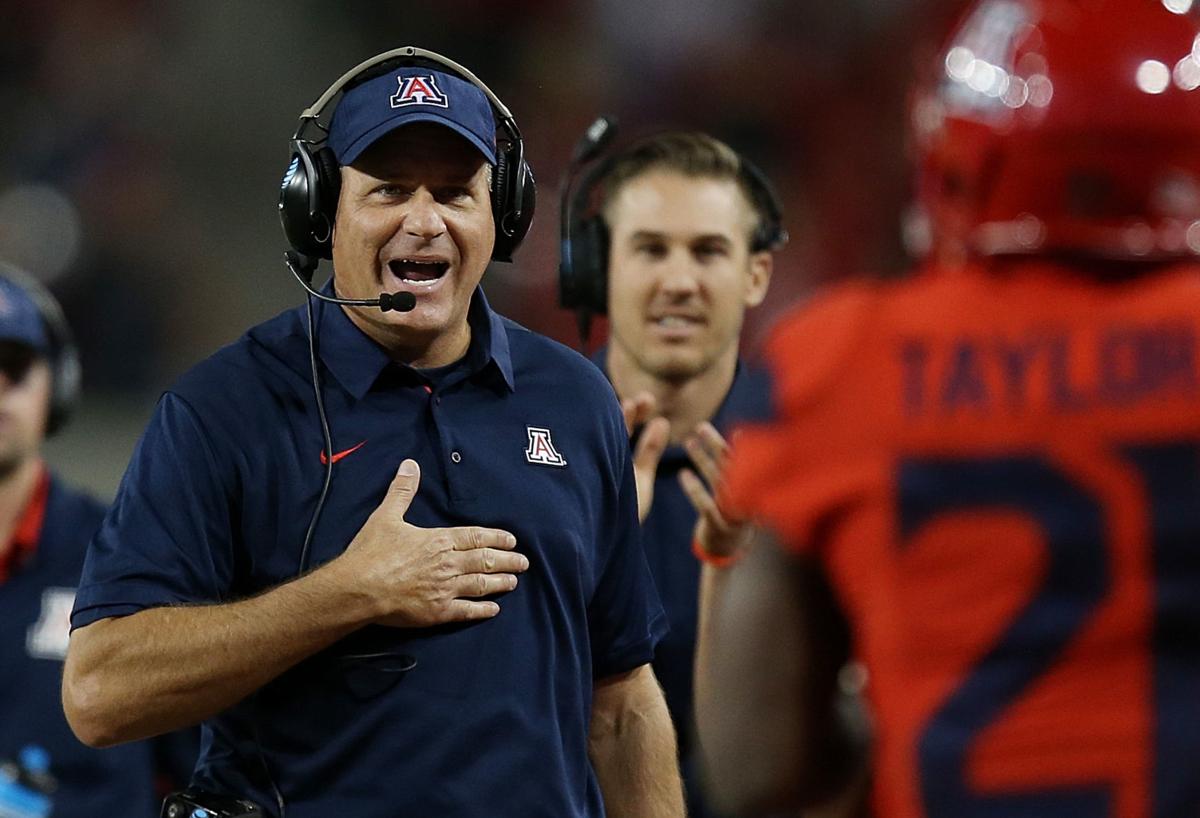 Arizona taxpayers shelled out nearly $140,000 in attorneys' fees to defend former UA football coach Rich Rodriguez in a federal lawsuit that he was ultimately dismissed from, public records show.
On Sept. 3, U.S. District Judge G. Murray Snow signed an order dismissing Rodriguez and his wife, Rita, from the suit.
The dismissal came days after attorneys for the plaintiff sent a letter to Rodriguez's lawyer saying that as the discovery process in the lawsuit unfolded, it became clear that Rodriguez did not know about former UA running back Orlando Bradford's violent behavior toward multiple girlfriends until the day of Bradford's arrest.
The attorney, Isabel Humphrey, apologized to Rodriguez and his family for having participated in the spread of misinformation about Rodriguez's management of the University of Arizona football program.
Because Rodriguez was employed by the UA during the events alleged in the lawsuit, the state was required to pay for his defense.
The federal lawsuit, filed by one of Bradford's ex-girlfriends and victims, claims that several UA officials were aware of Bradford's violent behavior towards women before his September 2016 arrest but failed to take appropriate action to protect other students. The lawsuit says that the UA violated the student's Title IX rights to an education free from gender-based discrimination, including sexual harassment, abuse and dating violence. The Star typically does not name victims of domestic violence.
Bradford pleaded guilty to two counts of domestic violence-related aggravated assault, and is serving a five-year prison sentence.
Rodriguez's attorney, Kathleen Wieneke of Phoenix, billed the state $138,527 for work done between May 9, 2018 and Aug. 28, 2019, according to records obtained from the Arizona Department of Administration through a public records request.
Monthly billing totals ranged from $811 in May 2018 to $20,171 in July 2019, the records show.
Rodriguez was fired by the UA in January 2018, days after his former assistant, Melissa Melendez, levied $16 million in sexual harassment and hostile workplace claims against Rodriguez and the UA. The claims were filed under Melendez's former married name, but she has since divorced.
Before firing Rodriguez, the UA paid $137,000 for a third-party investigation into Melendez's allegations. The investigation was not able to back up Melendez's claims, and Rodriguez was paid his full buyout by the UA.
University President Robert C. Robbins and athletic director Dave Heeke issued a joint statement at the time, saying the decision to fire Rodriguez was "based on several factors, including the direction and climate of our football program."
Rodriguez is now in his first season as Ole Miss' offensive coordinator.
While Rodriguez has been dismissed from the Title IX case, he is still an active defendant in a federal lawsuit filed by Melendez in July. She is alleging violation of due process, assault and intentional infliction of emotional distress.
Melendez says in the lawsuit that she was forced to hide Rodriguez's longtime relationship with a mistress and that eventually, Rodriguez began sexually harassing Melendez by brushing up against her breasts, discussing his preference in underwear, and at one point grabbing his genitals while she was in his office. Rodriguez has yet to file a response in court to the lawsuit. He admitted to the affair following his firing but denied the other allegations, saying he had passed a lie detector test.
The state will again be footing the bill for Rodriguez's defense in the Melendez suit.