Arizona added its first kicker to the 2020 recruiting class Sunday when two-star Texas kicker Tyler Loop verbally committed to the Wildcats on his Instagram story.
Loop also became the first place kicker to commit to the UA since Kevin Sumlin took over as head coach last season. Loop is a 6-foot, 160-pound senior at Lovejoy High School in Lucas, Texas, which is slightly northeast of Dallas.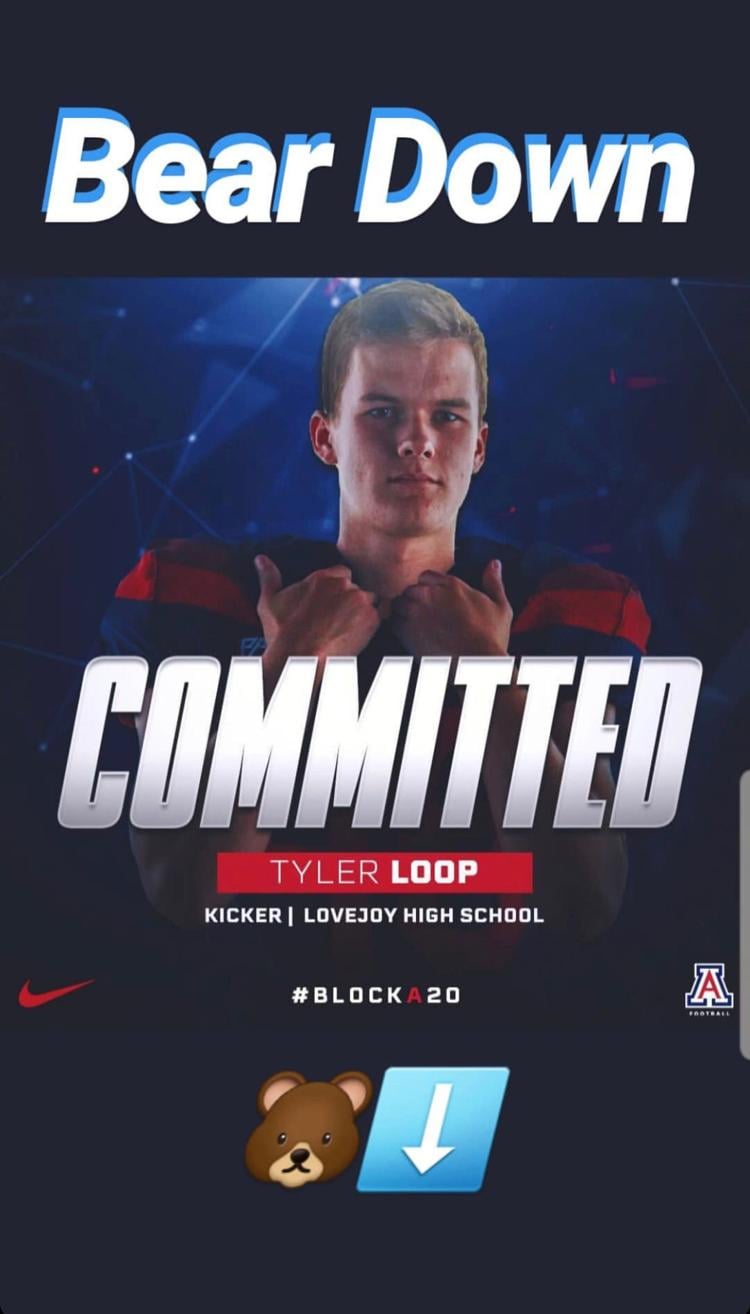 Arizona offered Loop a scholarship in June and the senior is rated as the eighth-best kicker and the No. 54 punter for the 2020 recruiting class on KohlsKicking.com.
"He is one of the most refined field goal kickers in the country. He has the talent to play at a top Division 1 college and this upcoming year," said kicking expert Jamie Kohl. "His ball striking was outstanding. In July of 2018 Loop charted an 82-yard, 3.7 second kickoff at camp with a tailwind. ... Loop is a solid D1 kicker and will compete early in his career in college!"
Loop is the 12th commitment for Arizona's 2020 class and is the second special teams pledge along with long snapper Kameron Hawkins. If Loop signs with the Wildcats, he will join a kicker room that features Lucas Havrisik who will have one more year of eligibility after this season. 
For highlights of Loop, here are some of his best kicks from when he attended the Kohl's Kicking Camp: