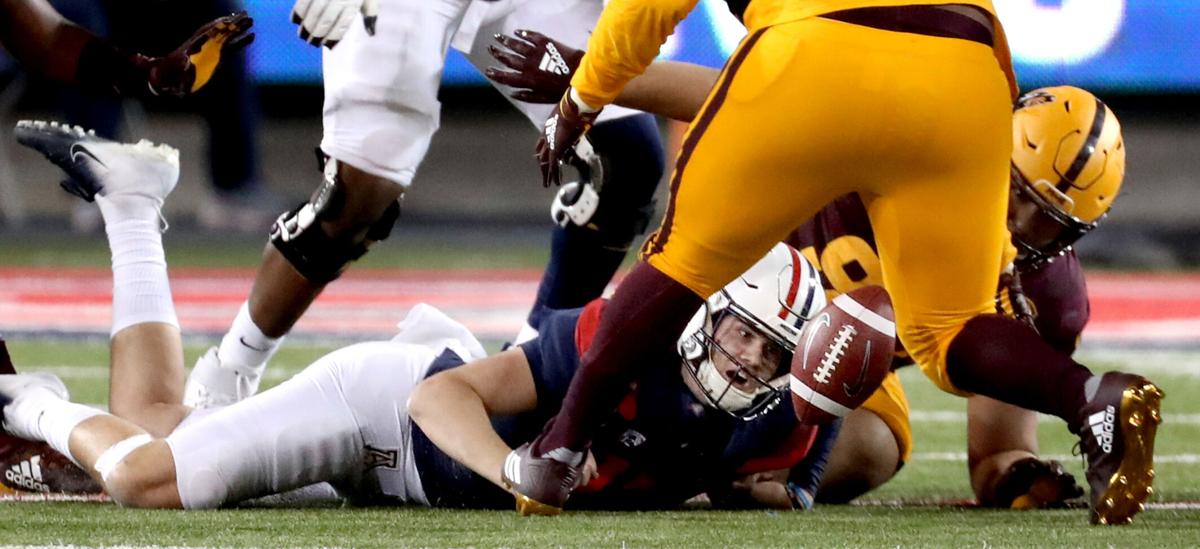 After a historically bad performance against their biggest rivals on national TV – the culmination of a three-year descent – questions abound about the Arizona Wildcats football program.
The biggest one: Will Kevin Sumlin still be their coach by the time you read this?
Arizona hit rock bottom against Arizona State on Friday night. The Wildcats lost 70-7 to the Sun Devils – the largest margin of defeat for the UA in 94 Territorial Cup matchups. Arizona twice has lost to ASU by 47 points – in 1951 and '58.
Arizona was down 14-0 less than a minute into the game, and it only got worse from there. The Wildcats gave up a touchdown on the opening kickoff, committed seven turnovers and got stopped four times on fourth down.
Based on practice and pregame preparation, Sumlin thought his team was ready to play. Clearly, that was not the case.
"No matter what your emotional level is," Sumlin said, "when you turn the ball over like that, particularly early in the game, with short fields, it's not a good recipe."
Arizona's school-record losing streak reached 12 games. The Wildcats are 0-5 for the first time in program history. The 1957 Cats, who finished 1-8-1, didn't post a victory until their next-to-last game, but they opened that season with a tie.
Arizona lost its fourth game in a row in the series for the first time in more than 40 years (1975-78). Sumlin fell to 0-3 against Herm Edwards, whose hiring in December 2017 was ridiculed as much as Sumlin's was praised a little over a month later.
Sumlin's record at Arizona fell to 9-20. His winning percentage of .310 is the second worst for any UA coach who has presided over at least 20 games.
Sumlin has two years left on his contract. His buyout would be $7.5 million if he were let go before mid-January. Like most athletic programs during the pandemic, the UA faces a significant revenue shortfall this year. But Athletic Director Dave Heeke might not have a choice after Friday's result.
Sumlin said he isn't concerned about his job status.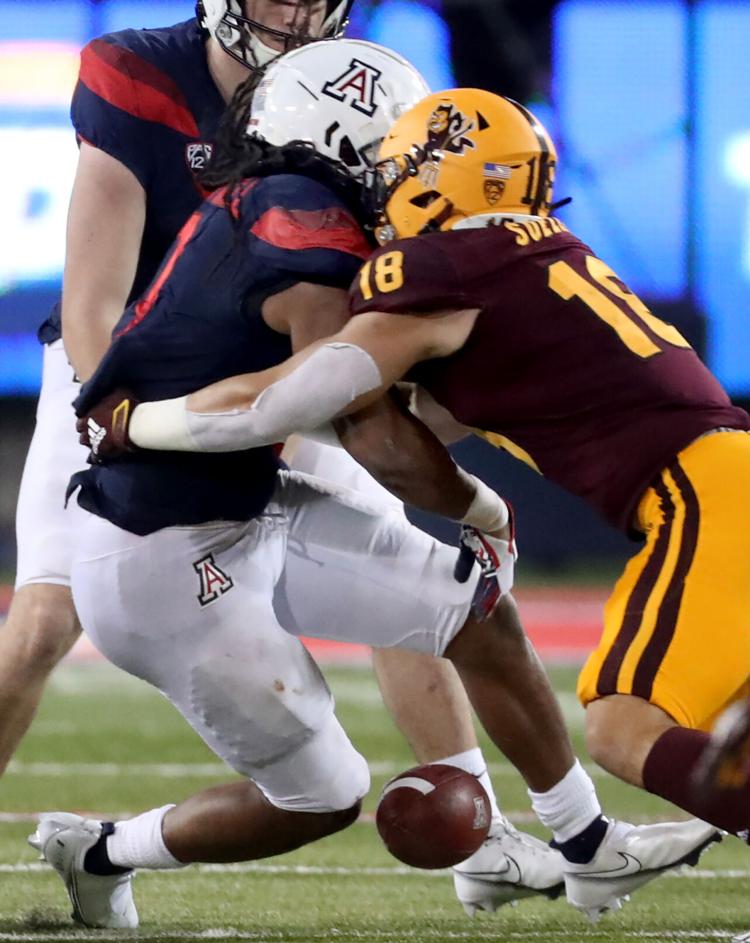 "It's what we sign up for," he said. "It's a tough deal. But as a coach, you can't approach life, your team, anything like that. We've just gotta keep working at it. That's what I'm gonna do."
After an offseason filled with personnel losses – including the transfers of key defenders when it appeared the Pac-12 wouldn't play this season – not much was expected of the Wildcats. They were picked to finish last in the Pac-12 South.
After nearly beating USC in the opener, Arizona got blown out at Washington. The Wildcats were competitive in defeat against UCLA and Colorado. Then came Friday night.
ASU's 70 points were the most either side has scored in the Territorial Cup. The Sun Devils improved to 1-2.
"It's tough," senior tight end Bryce Wolma said. "Everyone's extremely frustrated. No one's happy. Everyone knows that we can be doing better.
"No matter the situation, we're a brotherhood. We've gotta rely on each other when things aren't going well, we've gotta communicate with each other, we've gotta lift each other up."
It would have been difficult to conceive of a rougher start for the Wildcats.
ASU's D.J. Taylor returned the opening kickoff 100 yards for a touchdown. Taylor fielded Lucas Havrisik's kick about 6 yards into the end zone. Taylor met little resistance while racing up the right sideline.
Knowing Havrisik's penchant for touchbacks, the Sun Devils positioned both of their returners near the back line. A short, high kick likely would have negated a long return.
The Wildcats committed a penalty on the ensuing kickoff, pushing the ball back to their 8-yard line. Two plays later, tailback Gary Brightwell couldn't handle a pitch from quarterback Grant Gunnell. ASU recovered at the 4. Chip Trayanum barged in from there to make it 14-0 just 56 seconds into the contest.
After a much-needed first down, Arizona turned the ball over again – this time on a Gunnell interception. The defense held, however, forcing a field-goal attempt. Cristian Zendejas' 40-yarder missed wide left.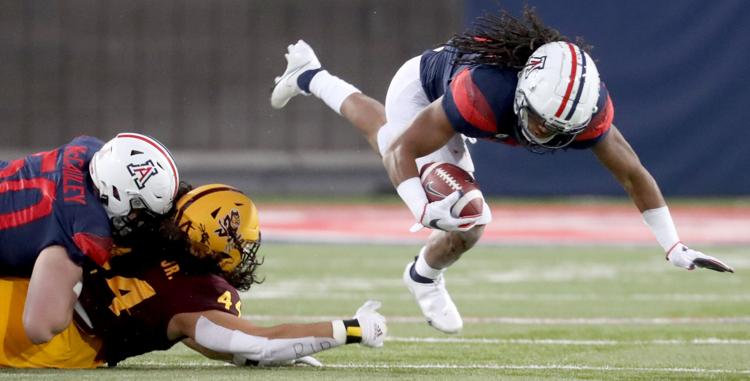 Gunnell returned to the lineup after missing the past two-plus games because of a shoulder injury. He completed 12 of 17 passes for 107 yards with one interception before being lifted for freshman Will Plummer in the second quarter. Veteran Rhett Rodriguez finished the game.
The first-half nightmare continued. Michael Wiley got stuffed on a fourth-and-1 run from the UA 41, giving the ball back to ASU. Six plays later, quarterback Jayden Daniels scored on a 20-yard keeper to make it 21-0.
Arizona drove deep into ASU territory early in the second quarter. But on first-and-goal from the 2, Brightwell fumbled again. ASU recovered. The turnover dropped the Wildcats' 2020 red-zone touchdown rate to 33.3%. They entered this week ranked next to last in the country at 36.4%.
Brightwell, a departing senior, fumbled three times in the game.
"That's uncharacteristic of Gary, because he's had some great games this season," Sumlin said. "Tonight was not who he has been all year. When you talk to a guy like that who's touched the ball as many times as he has and has performed at a high level all year, you just have to keeping encouraging him to be who he has been."
Two plays later, Rachaad White raced 93 yards for a touchdown to bump the Sun Devils' lead to 28-0.
White finished with 133 yards and three touchdowns. He was named the Bob Moran Most Outstanding Player of the game.
After yet another turnover – this time a sack/fumble – ASU scored again. Daniels connected with Ricky Pearsall for 31 yards to make it 35-0 less than five minutes into the second period.
The Sun Devils tacked on one more second-quarter touchdown and led 42-7 at halftime. The 42 points are believed to be the most they have scored in the first half of a Territorial Cup game. The most points Arizona has allowed in any half of any game was 52 against USC in the second half of their game in 1923. The 2008 Wildcats yielded 45 first-half points to Oregon.
Extra points
ASU tailback Jackson He scored the touchdown that enabled the Sun Devils to reach 70 points. He is believed to be the only Chinese-born player in FBS.
In what was likely his last game at Arizona Stadium, senior cornerback Lorenzo Burns got hurt early in the second quarter and did not return.
UA linebacker Rourke Freeburg and safety Rhedi Short had to be helped off the field in the third quarter.
Safety Quinn Sullivan committed two unsportsmanlike-conduct penalties in the second half, earning an automatic ejection.
Left tackle Jordan Morgan missed his third straight game. He sported a boot on his right foot.
Linebacker Jalen Harris (groin) and receiver Tayvian Cunningham (upper body) returned to the lineup after missing last week's game against Colorado.
Overall, Arizona was expected to have between 55 and 58 scholarship players available for the game.
The UA was down two analysts and two graduate assistants because of COVID-19-related precautions.
A small group of parents of UA seniors sat in the stands in the northeast corner of the stadium. The school sought to get parents into the building for senior-night ceremonies and apparently succeeded. Thirteen players participated, trotting from the locker room to the 40-yard line to greet Sumlin. Their teammates lined up along the hash marks and applauded as the seniors were introduced.
ESPN broadcasters Jason Benetti and Andre Ware called the game remotely. Sideline reporter Stormy Buonantony was on the premises.
Photos: University of Arizona vs Arizona State in the 2020 Territorial Cup
Arizona vs. Arizona State football, 2020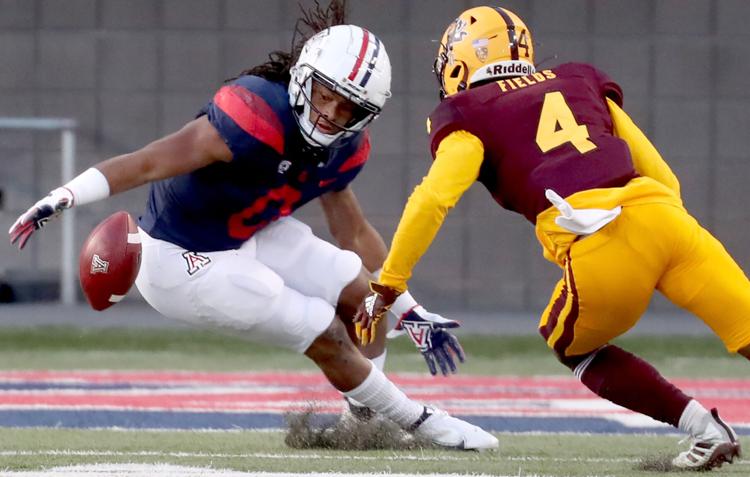 University of Arizona vs Arizona State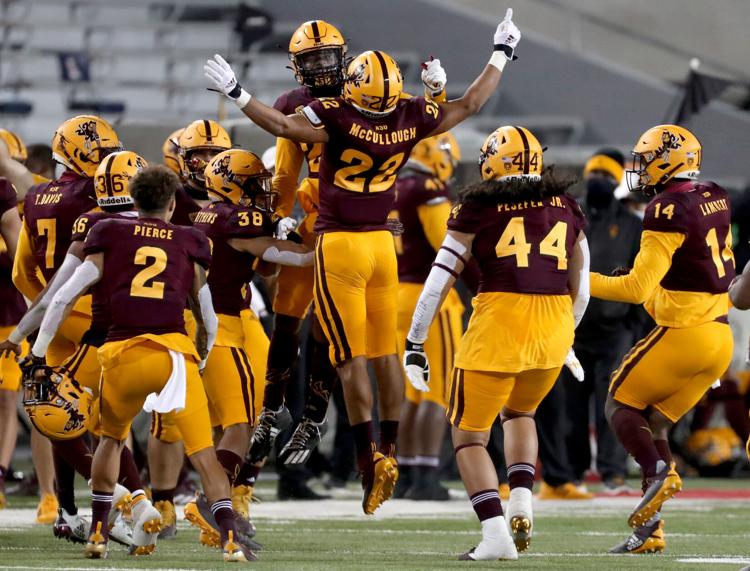 University of Arizona vs Arizona State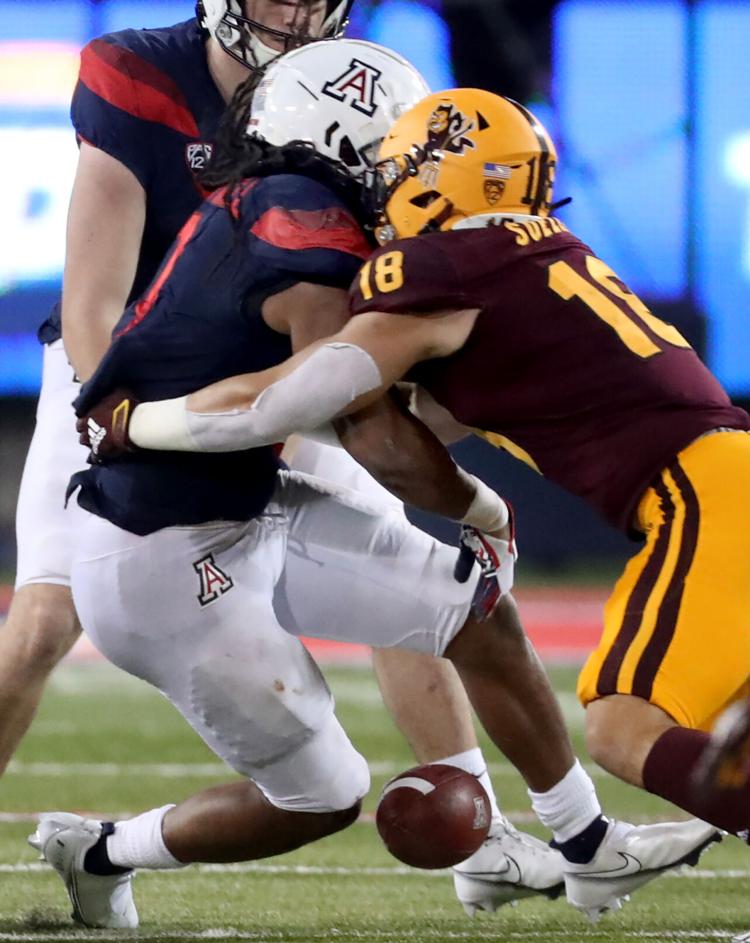 University of Arizona vs Arizona State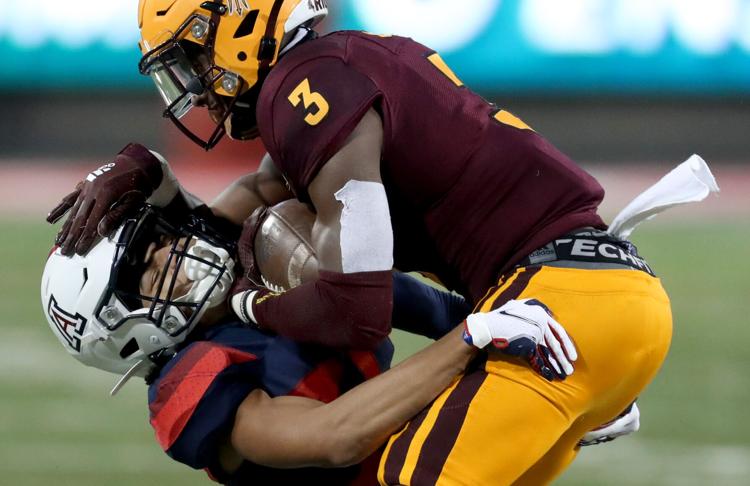 University of Arizona vs Arizona State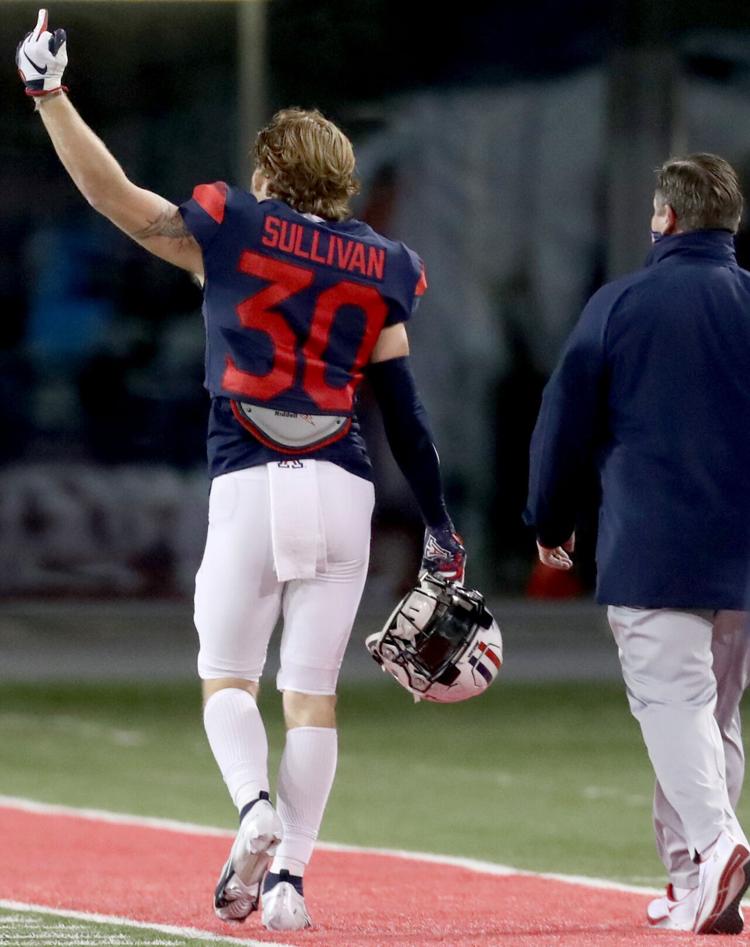 University of Arizona vs Arizona State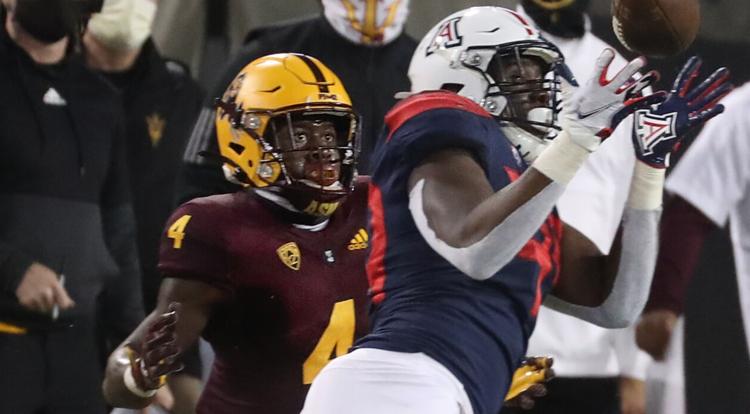 University of Arizona vs Arizona State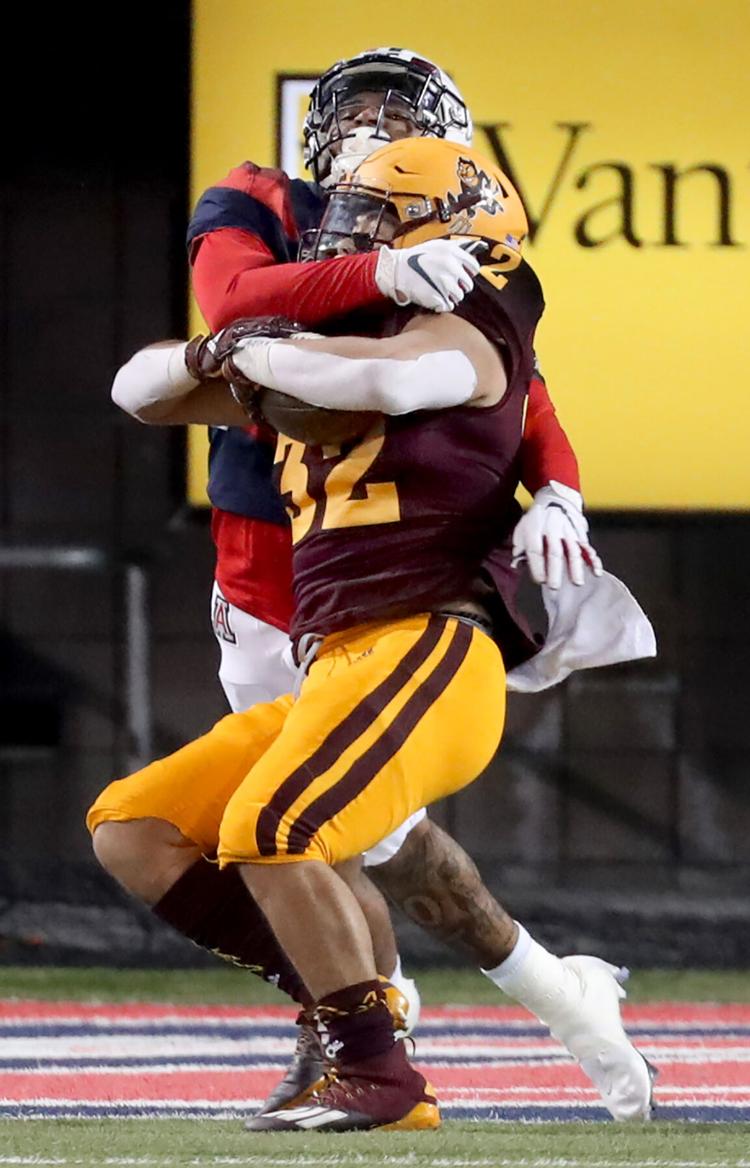 University of Arizona vs Arizona State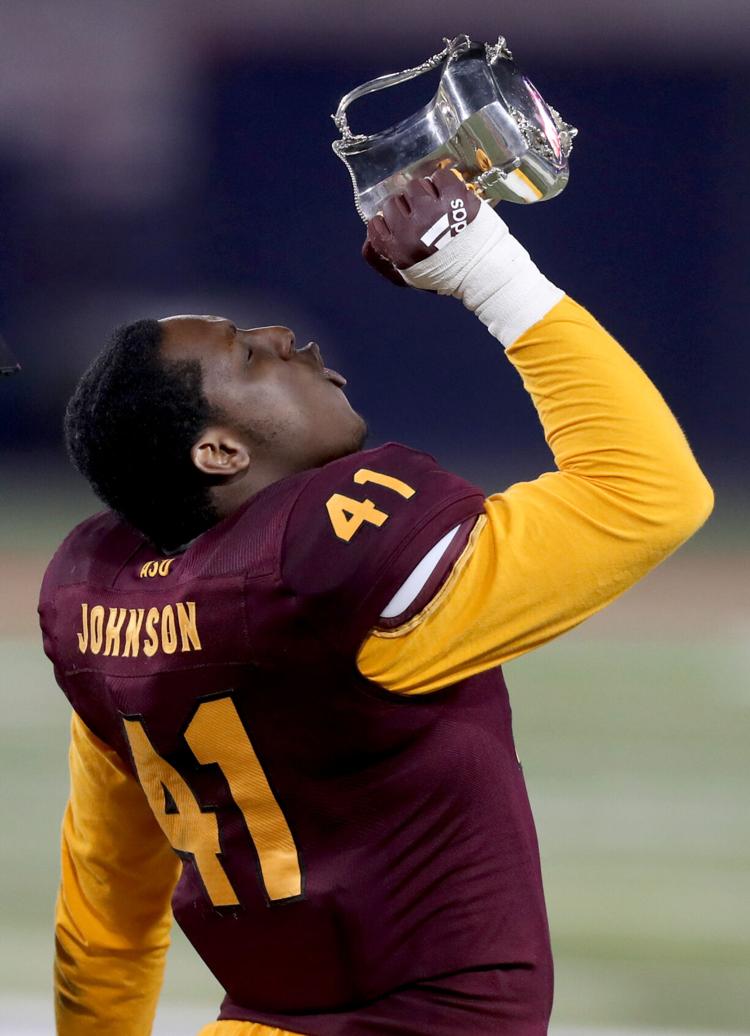 University of Arizona vs Arizona State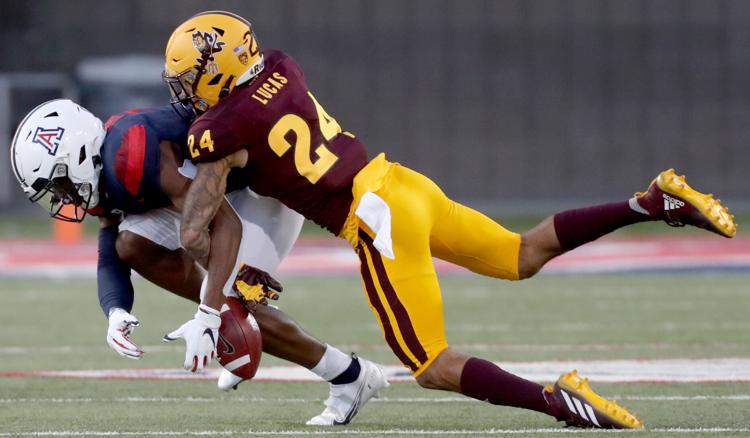 University of Arizona vs Arizona State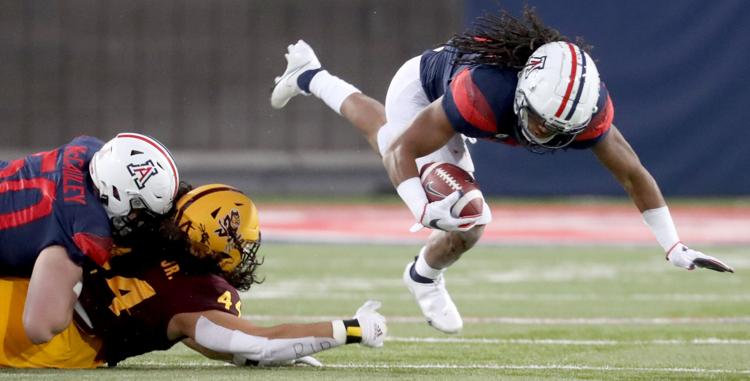 University of Arizona vs Arizona State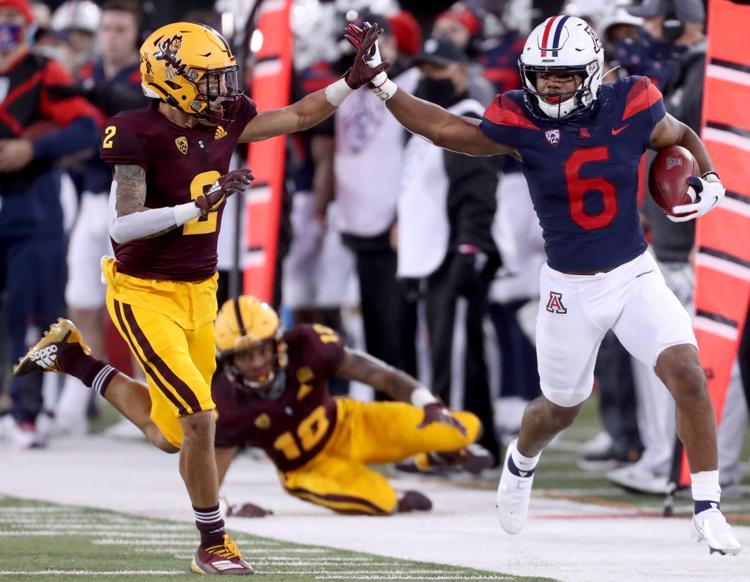 University of Arizona vs Arizona State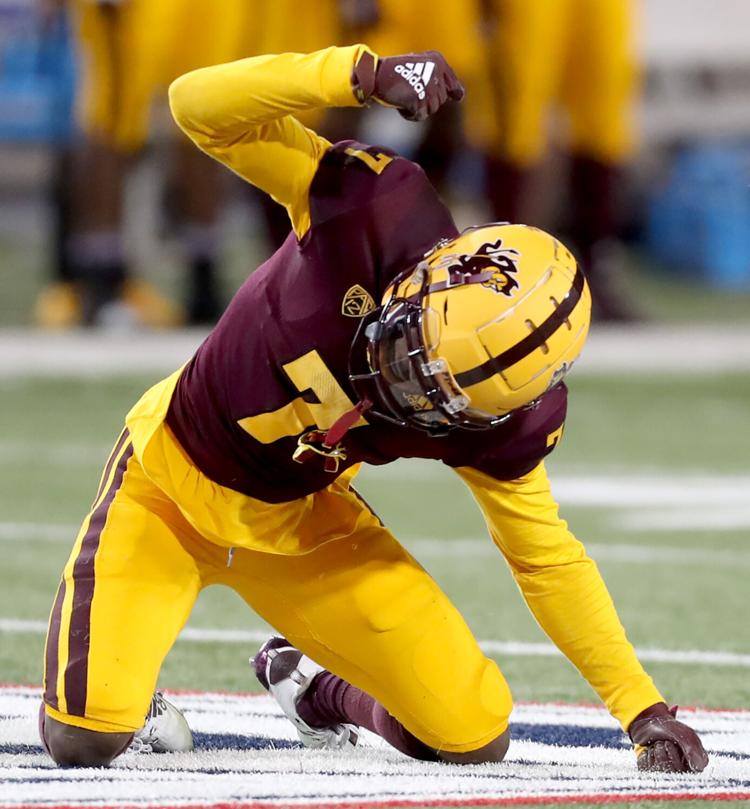 University of Arizona vs Arizona State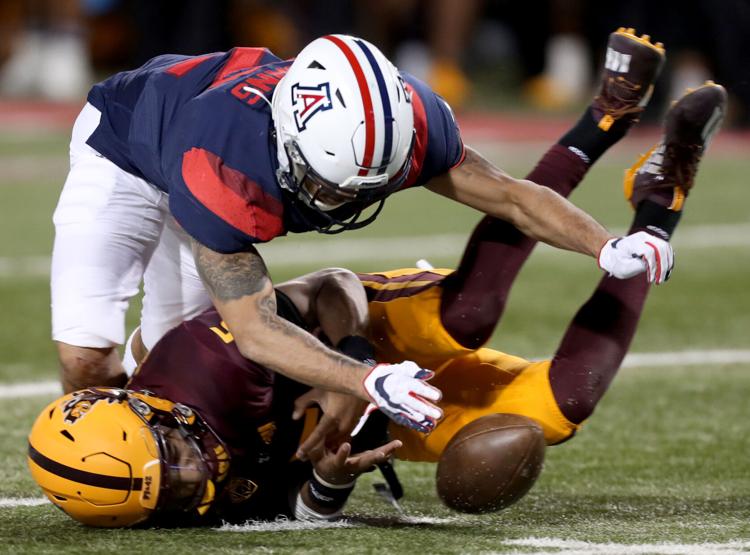 University of Arizona vs Arizona State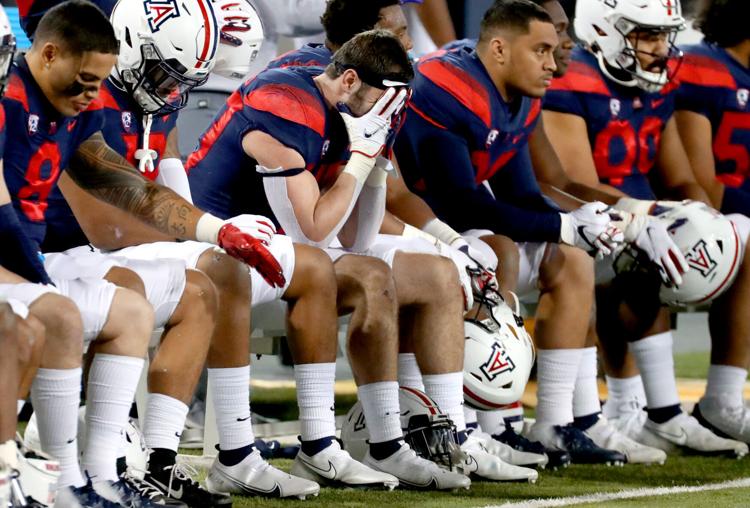 University of Arizona vs Arizona State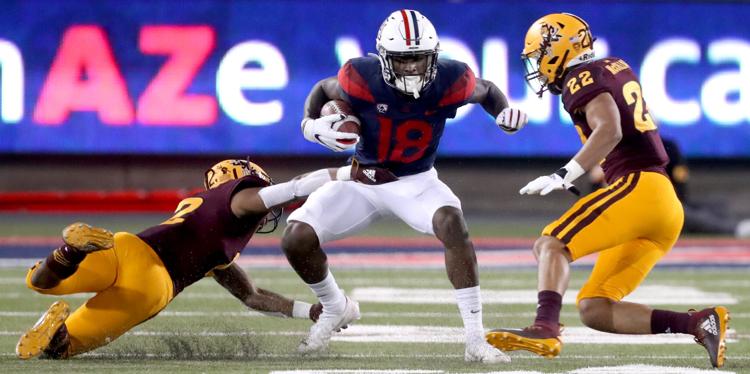 University of Arizona vs Arizona State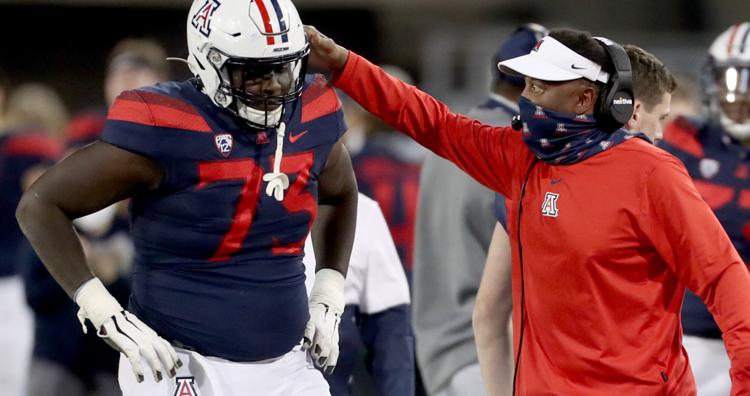 University of Arizona vs Arizona State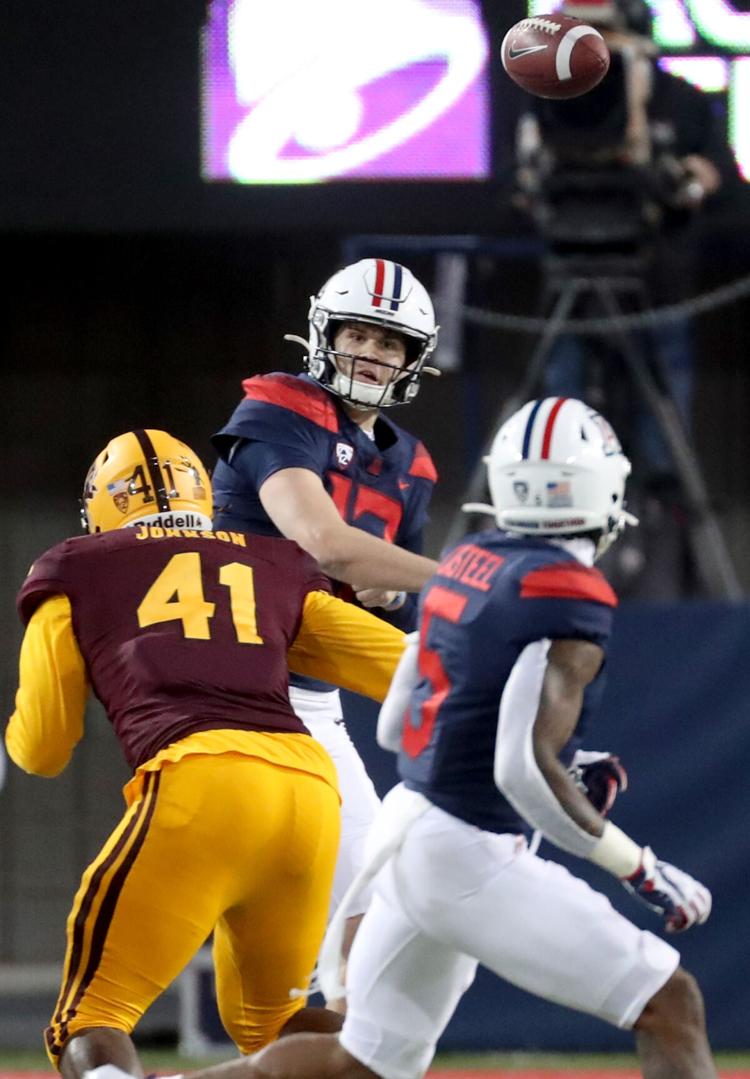 University of Arizona vs Arizona State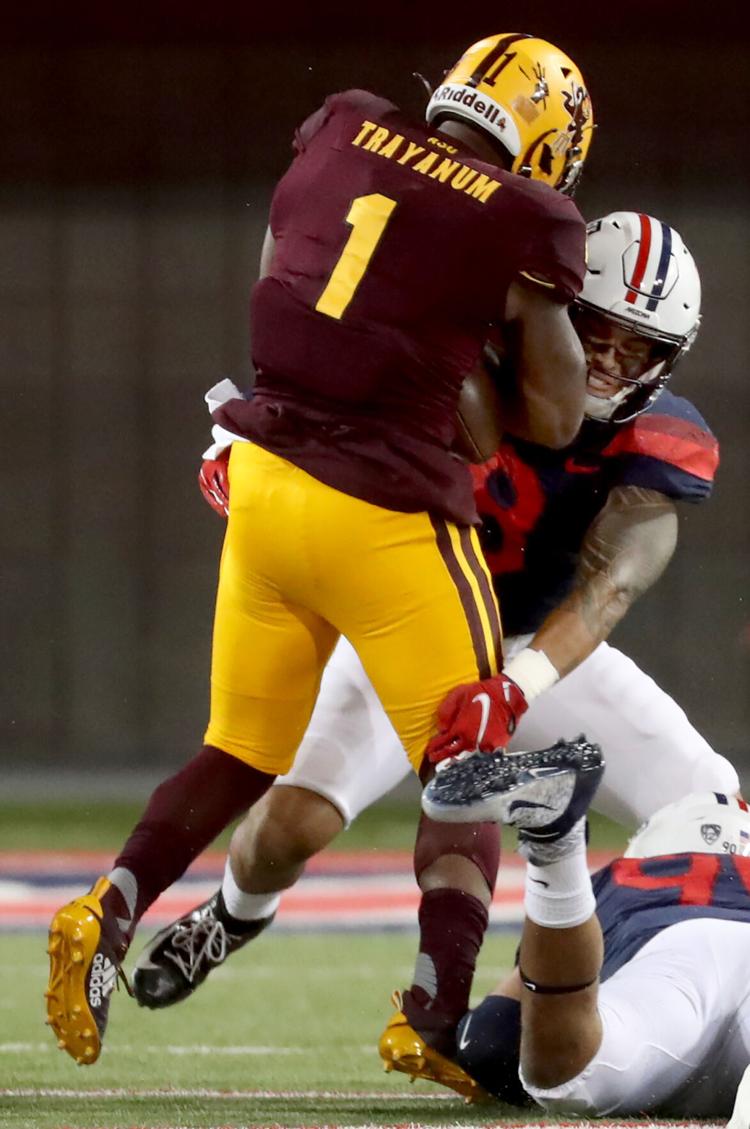 University of Arizona vs Arizona State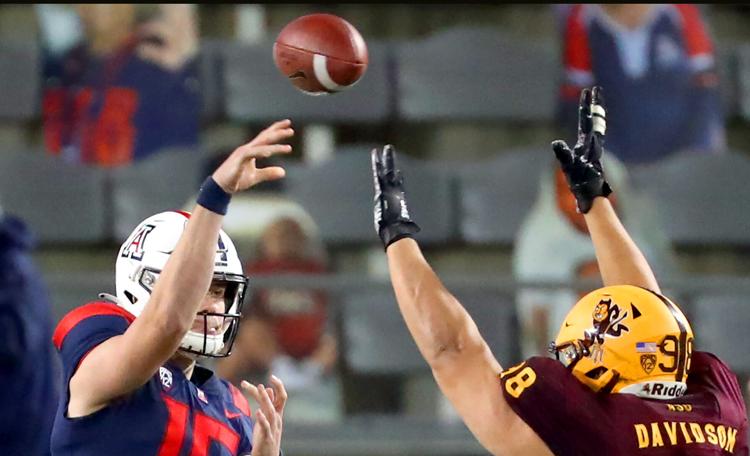 University of Arizona vs Arizona State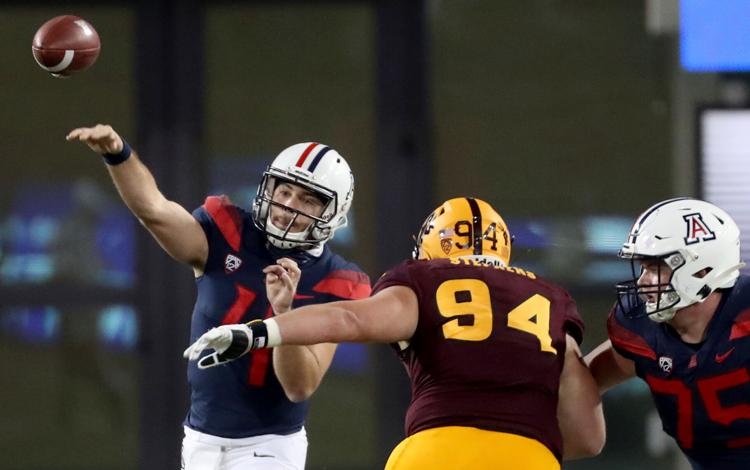 University of Arizona vs Arizona State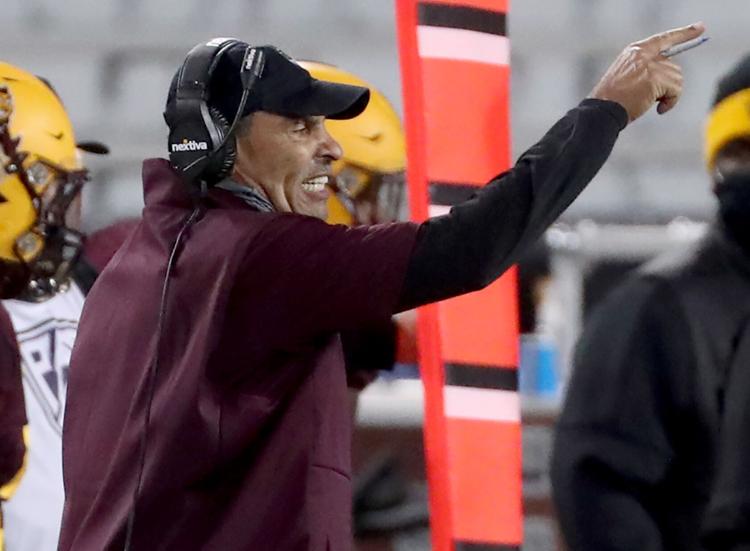 University of Arizona vs Arizona State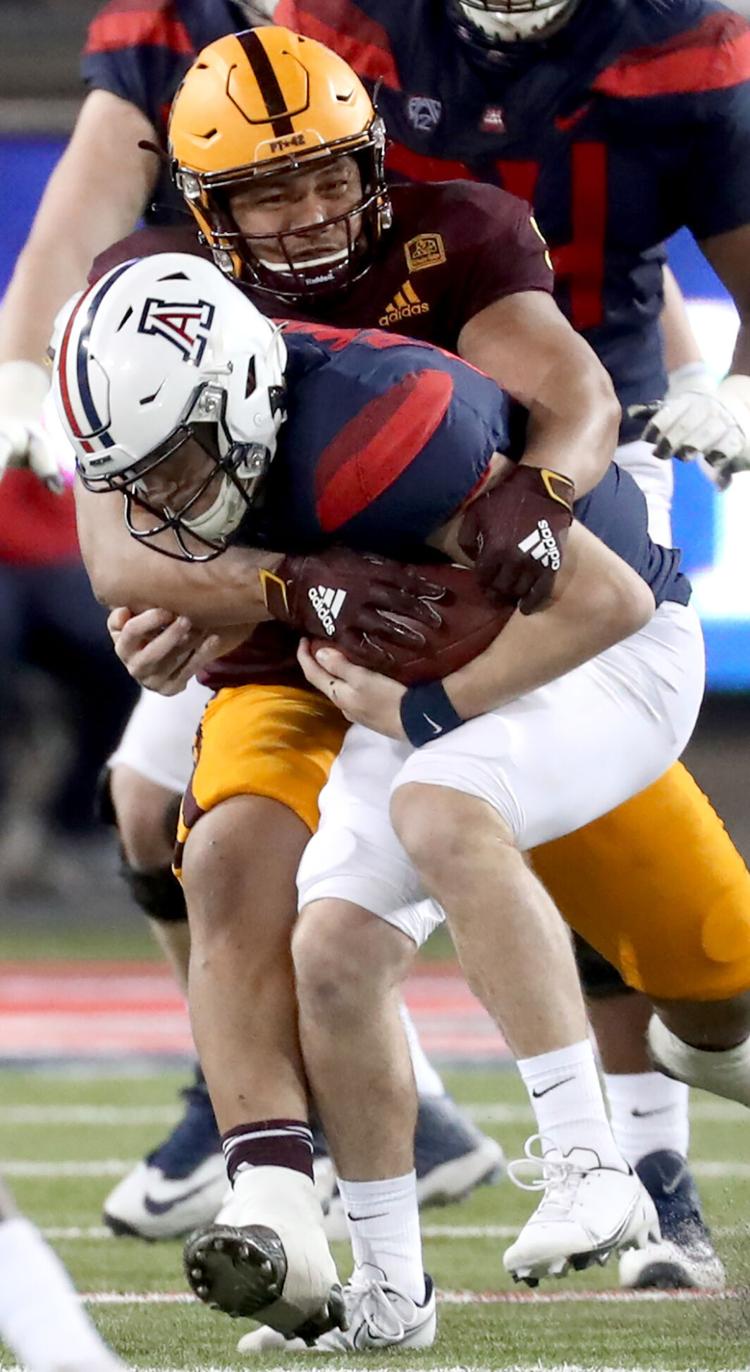 University of Arizona vs Arizona State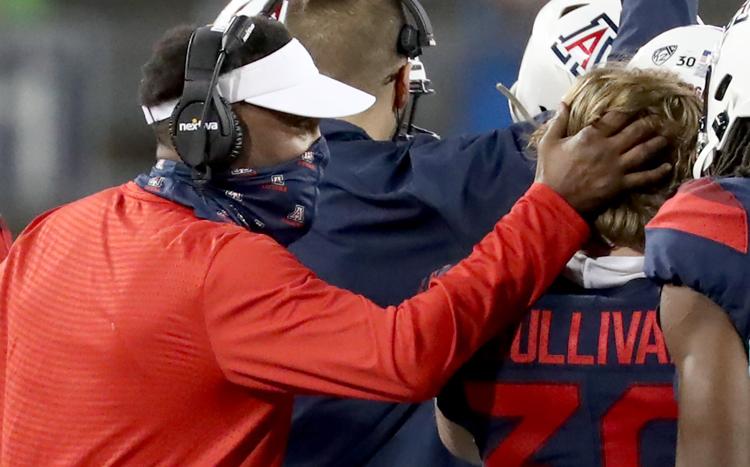 Arizona vs. Arizona State football, 2020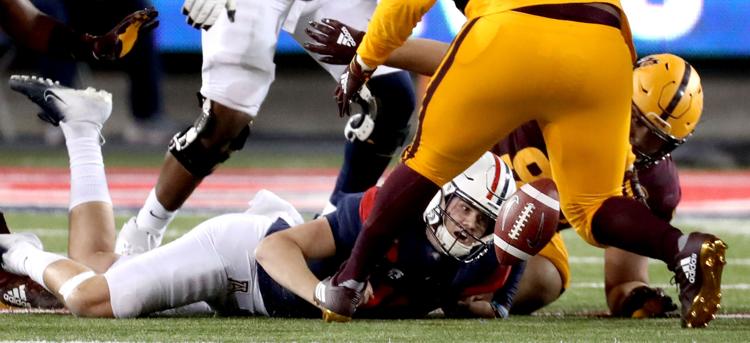 Arizona vs. Arizona State football, 2020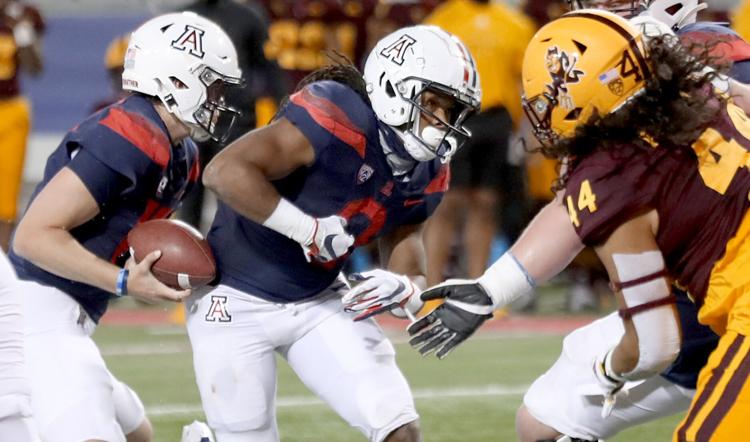 Arizona vs. Arizona State football, 2020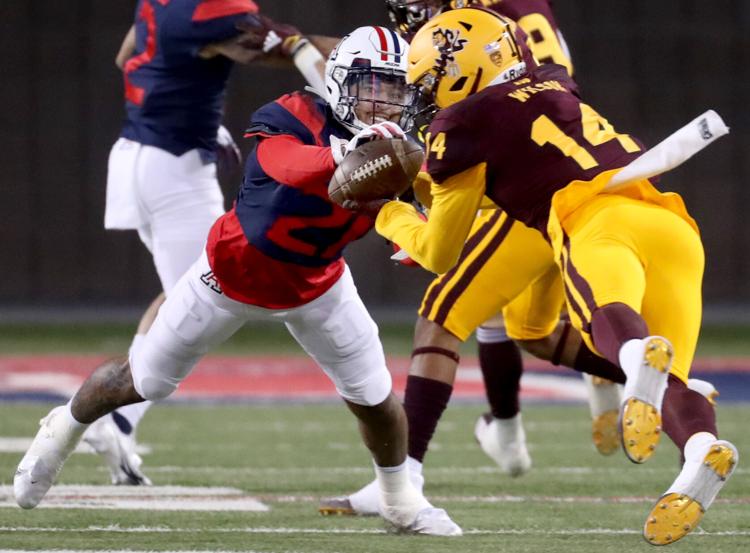 Arizona vs. Arizona State football, 2020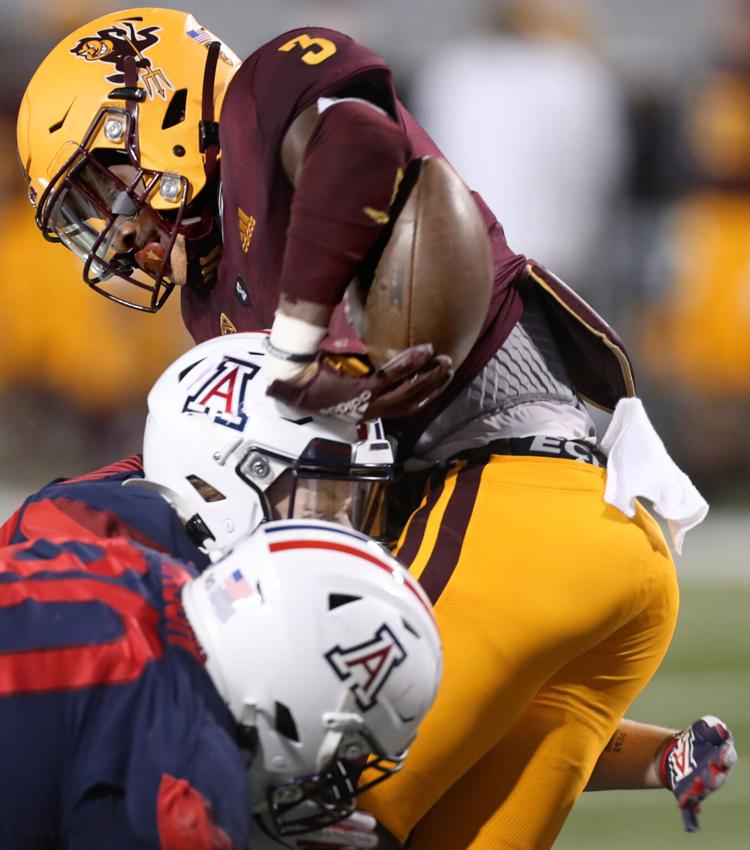 Arizona vs. Arizona State football, 2020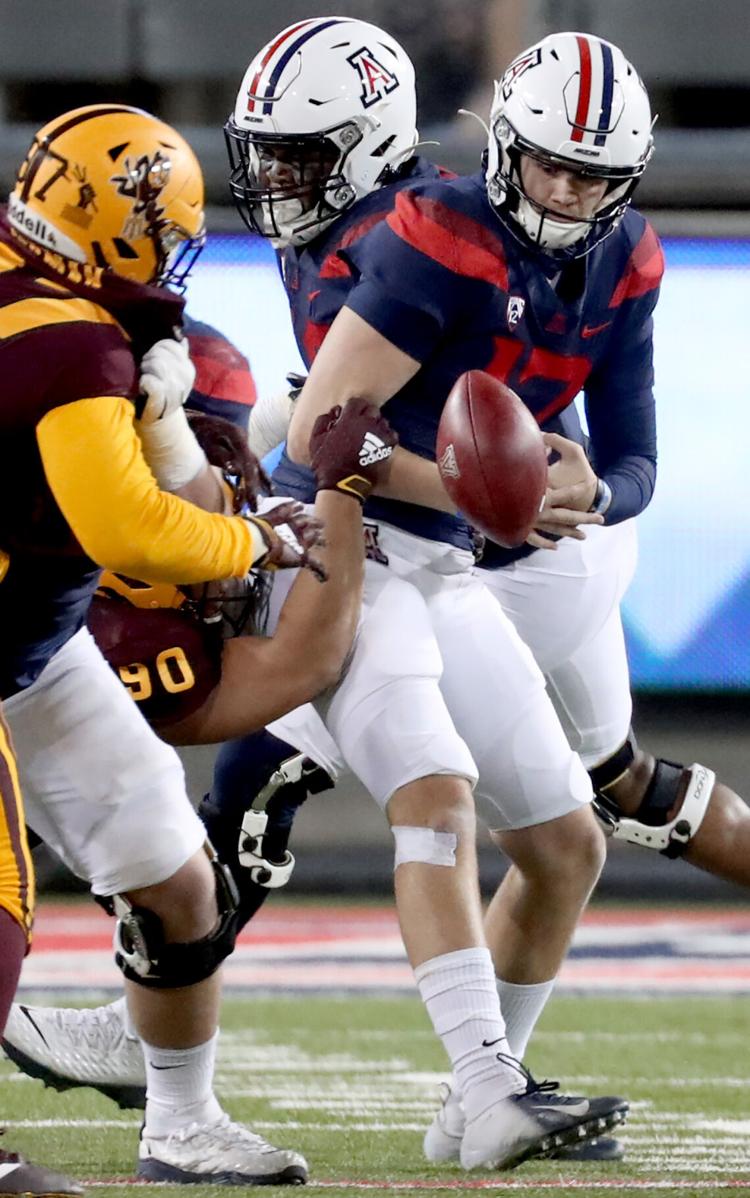 University of Arizona vs Arizona State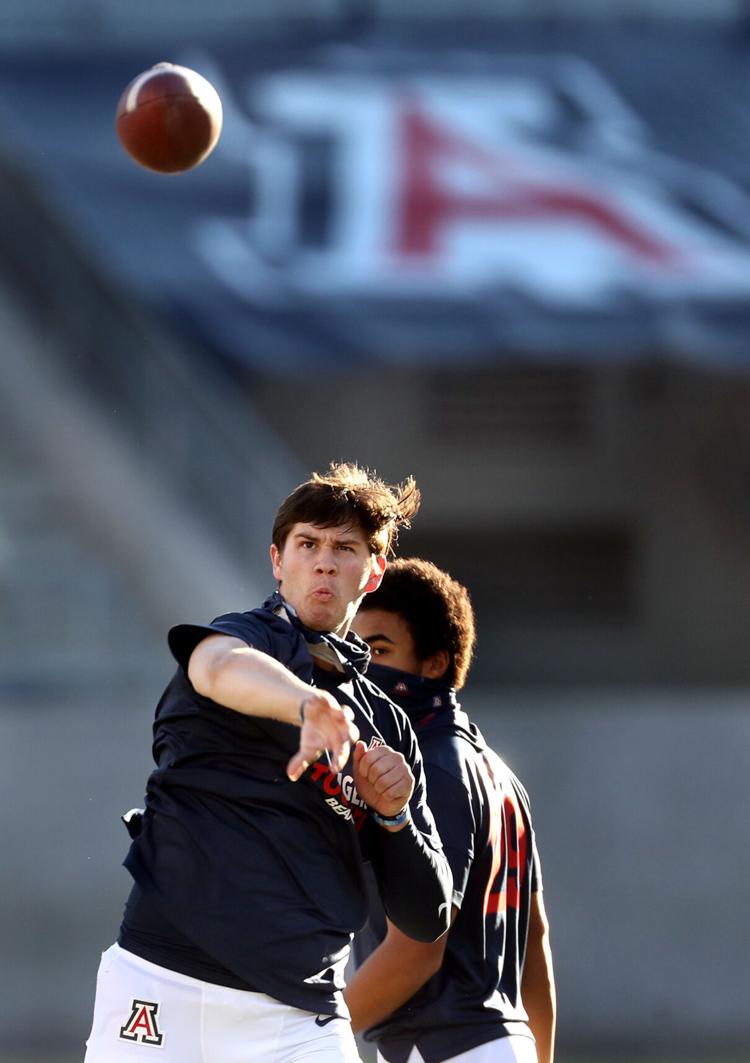 University of Arizona vs Arizona State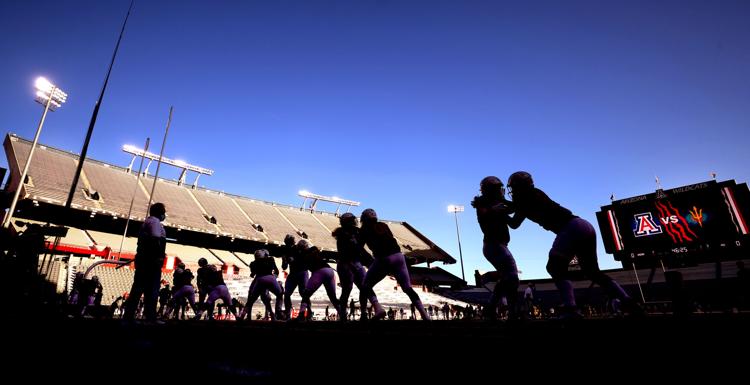 Contact sports reporter Michael Lev at 573-4148 or mlev@tucson.com. On Twitter @michaeljlev