The best Arizona Wildcats tweets of the week, pre-UTEP edition
Here's a look at the most important, interesting and informative tweets of the week.
Best Arizona football Twitter moments this week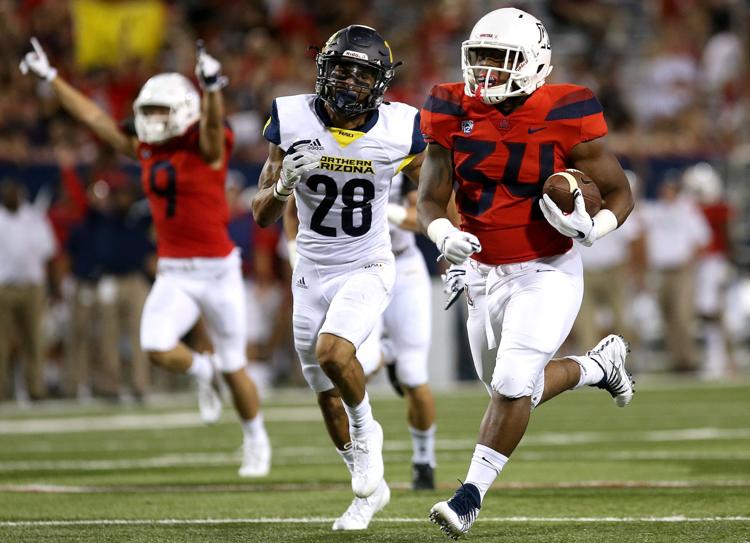 Arizona (1-1) prepares to battle UTEP (0-2) Friday in its final nonconference game of the season. Arizona Daily Star reporters Michael Lev and Zack Rosenblatt have been tweeting about the game all week. 
Here's everything you need to know before the Wildcats take on the Miners:
The people want Khalil Tate at quarterback
Brandon Dawkins went 17 of 29 passing for 178 yards against Houston, which was his best game through the air since playing at Utah last October. In the fourth quarter, Dawkins was replaced by sophomore Khalil Tate who flashed potential lowering his shoulder and running over a Houston defender. 
Late in the game, Tate threw an interception and then Dawkins was put back into the game. Lev posted a poll on who should start against UTEP; as it turns out, the people want to see more of Tate.
Arizona Wildcats QB poll: Who would you like to see starting behind center vs. UTEP?

— Michael Lev (@MichaelJLev) September 12, 2017
The return of Nick Wilson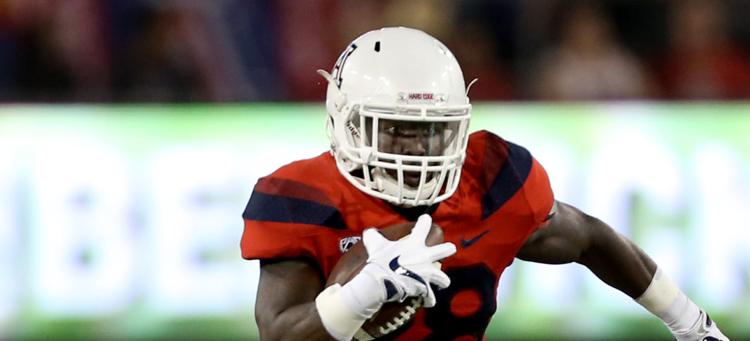 Senior running back Nick Wilson sat out last week against Houston with an ankle injury, leaving J.J. Taylor as the primary ball-carrier. Wilson is listed as questionable, but warmed up with the Wildcats before Friday's game, a good sign. 
RB Nick Wilson (ankle) lining up sidecar next to Brandon Dawkins in early warmups for Arizona, a sign Wilson will play.

— Michael Lev (@MichaelJLev) September 16, 2017
Check out the rest of the injury report:
Arizona injury report for UTEP: Nick Wilson questionable, Trevor Wood out. pic.twitter.com/32bLtfkeFb

— Michael Lev (@MichaelJLev) September 14, 2017
Arizona is using tight ends, seriously!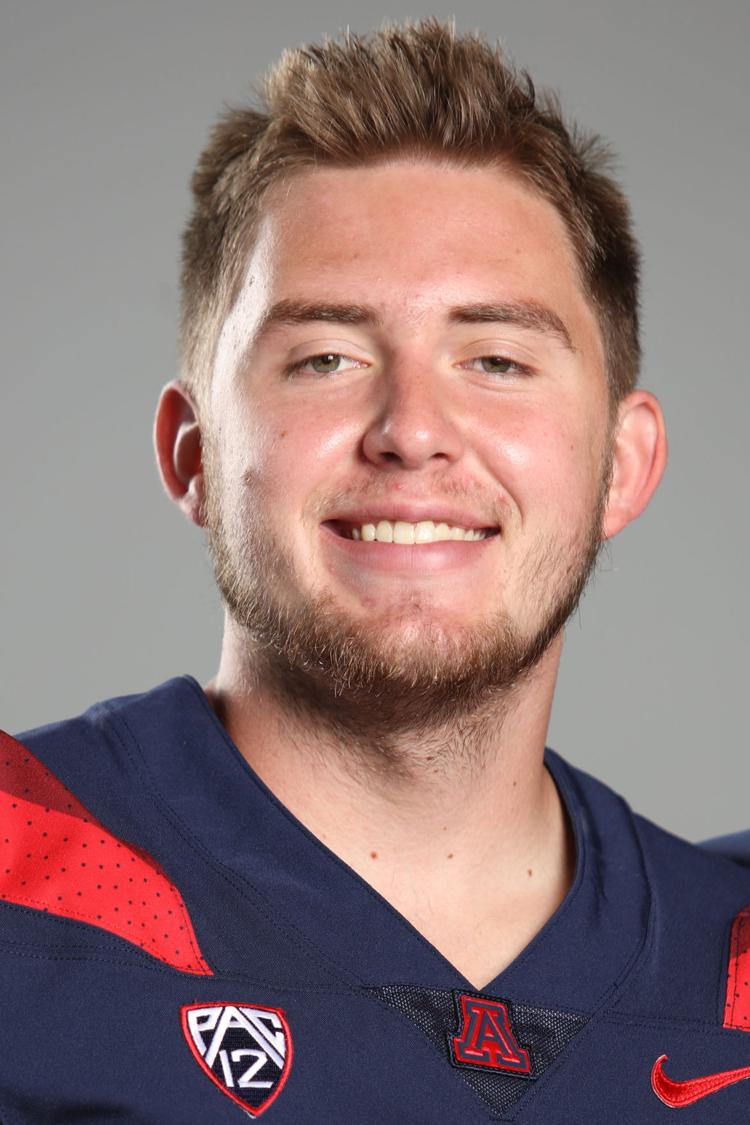 This isn't a drill! Arizona's offense is actually utilizing its tight ends. Starting tight end Trevor Wood is out with injury, but Dawkins connected with Bryce Wolma five times against Houston. 
Check out Zack Rosenblatt's tweets on Arizona using the tight end for this many times since the Rob Gronkowski days: 
Freshman TE Bryce Wolma had 5 catches against Houston. That's the most in a game from an Arizona TE since 2008 when Gronk had 6 vs. ASU.

— Zack Rosenblatt (@ZackBlatt) September 14, 2017
Rob Gronkowski at Arizona: 75 catches, 1197 yards, 16 TDs, 22 gamesAll UA TEs since (excl. Wolma): 44 catches, 417 yards, 4 TDs, 104 games

— Zack Rosenblatt (@ZackBlatt) September 14, 2017
Rich Rodriguez talks traveling to El Paso and playing on ESPN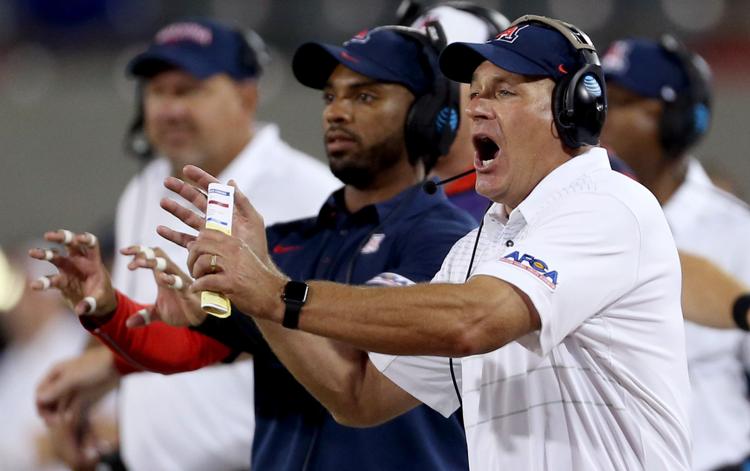 The Wildcats will "save a little money" this weekend by bussing to El Paso and flying home. Rodriguez has never been to El Paso in his time at Arizona. Monday, the coach talked about playing on national television and sharing the Friday night lights with high school football, a serious deal in the state of Texas.  
Rich Rodriguez on traveling to El Paso via automobile and scheduling games on Friday nights: pic.twitter.com/yiZ0wH7ErQ

— The Wildcaster (@TheWildcaster) September 11, 2017
Last time RichRod was in El Paso, he was on the "dark side"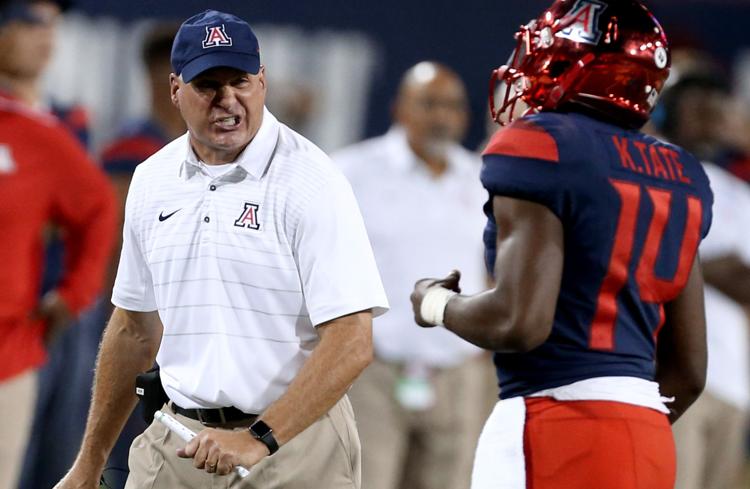 Once upon a time, Rodriguez was — believe it or not — a member of the media. In between his stint at Michigan and Arizona, Rodriguez was a color analyst for CBS Sports. His final game in the broadcast booth took place at, you guessed it, UTEP. 
Here's Rodriguez talking about his days with the "dark side":
Rich Rodriguez on his last broadcast as a color analyst at UTEP and its stadium: pic.twitter.com/MB05zosQKj

— The Wildcaster (@TheWildcaster) September 11, 2017