The Khalil Tate Effect: Will the rise of Arizona's star quarterback help the Wildcats in recruiting?
The Wildcats have enjoyed an uptick in commitments since Khalil Tate's record-setting performance. Arizona's sudden momentum behind Tate could aid an already-established recruiting trail in Southern California.
Tate's impact on Arizona's recruiting trail
By Zack Rosenblatt / Arizona Daily Star
Khalil Tate has, so far, shunned newfound fame in favor of focus and humility. He's talked about being happy as long as his team is happy and winning, and both are happening right now. He doesn't tweet anymore and only occasionally posts photos on Instagram.
In the social media age, he's avoided the hubbub.
Arizona, meanwhile, should start up the hype machine. It would help even more in recruiting.
Less than a week after Tate set an FBS rushing record for quarterbacks against Colorado, gaining 327 yards on the ground in a 45-42 win and thus bursting into the national consciousness, four-star 2018 athlete Bryan Addison unveiled his five finalists. Arizona made the cut, as did Arizona State, UCLA, Nebraska and Michigan. Addison plays at Serra High School in Gardena, California. That's Tate's alma mater.
The Wildcats have secured three verbal commitments since Tate's record-setting night against Colorado and are closing in on a full class of commitments already, two months before December's early signing day.
"Maybe they're answering the calls quicker," UA coach Rich Rodriguez joked this week.
Maybe that's because of Tate, maybe it's because the team has some positive momentum after two straight wins and is in the thick of the Pac-12 South race.
But let's explore the idea of Tate making an impact on Arizona's recruitment in Southern California. Here are three things to consider:
1. Trust: RichRod actually plays freshmen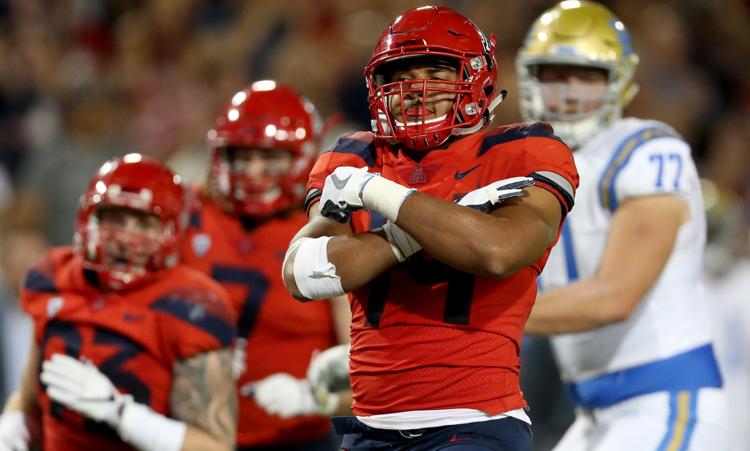 Most 18-year-old high school stars are promised playing time during the recruiting process. Few actually receive it.
That's where Arizona could have an edge. Rodriguez has played 17 true freshmen this year, and might play more before the season is over. Safety Troy Young and linebackers Kylan Wilborn, Tony Fields II and Colin Schooler, all freshmen, are expected to start on Saturday at California. Safety Scottie Young Jr., another freshman, started every game before injuring his knee against UCLA.
Tate played as a true freshman last year. That Tate played quarterback, where most schools wanted him as a wide receiver, running back or safety, could aid the Wildcats on the recruiting trail.
"They say something and they mean it, and here's what happened with Khalil," said Scott Altenberg, Tate's coach at Serra. "That's important. It makes you just trust them more and the kid when they see that they go, OK, I'm not going to worry about them not telling me the truth."
Scout.com's Greg Biggins said schools often will tell recruits they'll play them at the position they want to play only to move them elsewhere once they get to college. 
He used the Tate-as-a-quarterback recruitment as an example of coaches keeping their word.
"At U of A, they can point to Khalil and say, no, look, we're telling you that you fit our system as a quarterback, look what we have now, you have a similar skill set," Biggins said. "You're going to stay at this position if that's what you want to do."
2. Track record: Wildcats have strong Southern California connections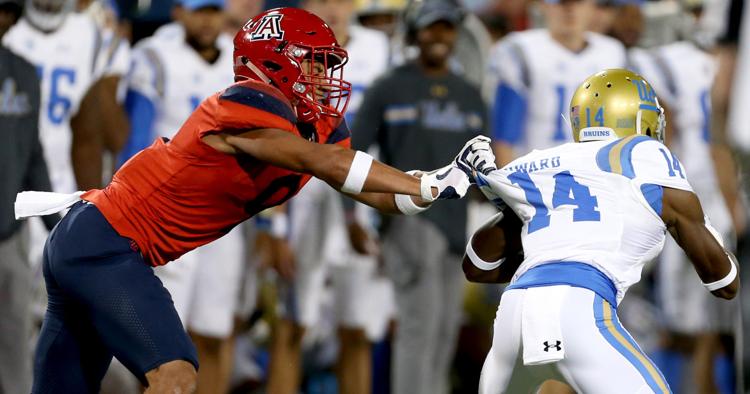 Rodriguez and his staff are recruiting Southern California — and Los Angeles — more than ever. The Wildcats signed six Los Angeles-area players in 2015, eight in 2016 and 11 in 2017. Four L.A. prospects have committed already for 2018, a number that can — and likely will — grow over the next few months.
The eight players are a who's-who of young contributors: Safety Dane Cruikshank and wide receiver Cedric Peterson were part of the 2015 class; Tate, running back J.J. Taylor and cornerback Lorenzo Burns signed in 2016; and linebacker Colin Schooler, safety Scottie Young and edge rusher Kylan Wilborn were part of last year's class.
Burns said he came to Arizona largely because of that SoCal connection — he has been friends with Taylor and UA safeties Chacho Ulloa and Kwesi Mashack since their Pop Warner days.
"It feels like a family," he said.
3. Buzz: Tate's success, among others, draws interest to UA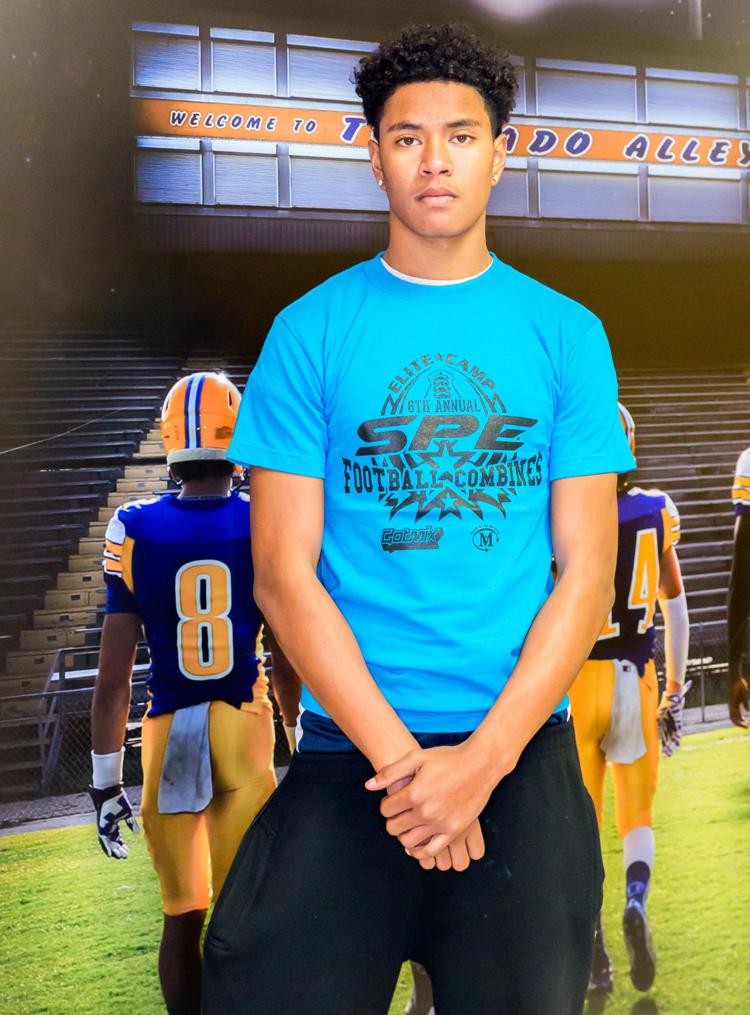 UA special teams coach Brian Knorr recruits Southern California for Arizona. Earlier this season, he talked about how much it's helped having J.J. Taylor, from Corona's Centennial High School, in the fold.
"You say the word J.J. out there and it gets everybody's attention," he said.
Tate's stock is even higher than Taylor's.
While it's probably more coincidental that Arizona has added three commitments since Tate's Colorado coming-out party — two are from San Diego and other, safety Haki Woods, plays from Pima College — the quarterback may be a reason why the Wildcats are still in the running for Addison and other SoCal stars.
The four-star Serra prospect had offers from 23 programs, including Ohio State, Oklahoma, Oregon, USC, Utah and Washington.
Three-star receiver Kobe Smith, Addison's Serra teammate, is also considering the UA. He holds offers from Nebraska, USC, Notre Dame and Oregon.
"Serra is a big-time program, so anytime you see a player have success, it's only going to help you with not only that school," Biggins said. "Khalil was a pretty popular kid as well so it's going to create some buzz around the Southern California area. You always want those guys from the big-time programs in Southern California to have success so you can go back to that same program. It helps you recruit that school."
And, apparently, that area.
"I think anytime any guy does well in an area that's a prime area for us, that's gotta help," Rodriguez said. "They all know the guys coming out of high school, and certainly they knew who Khalil was coming out of high school."