These 2019 Arizona Wildcats commits are still playing in big games
The Star's Justin Spears provides an update for four of the Arizona Wildcats' top commits in Kevin Sumlin's 2019 class.
High school careers winding down for Wildcats commits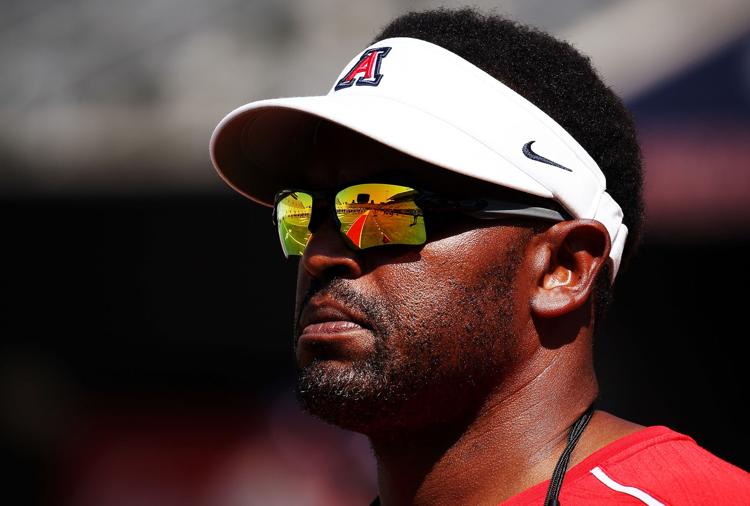 The end of the high school football season is among us. The next time some of Arizona's 2019 commits put on pads, it'll be in a navy blue or white UA practice jersey at the start of spring ball or preseason camp during the summer.
A handful of recruits will be on the sideline as the Wildcats battle ASU in Saturday's Territorial Cup game, including three-star cornerback Maurice Gaines and Florida offensive lineman Jamari Williams, both commits for the 2019 class.
The Star breaks down four of Arizona's most notable commits and how they are faring in their last season of high school ball.
Jaxen Turner, S, Moreno Valley, California (Rancho Verde)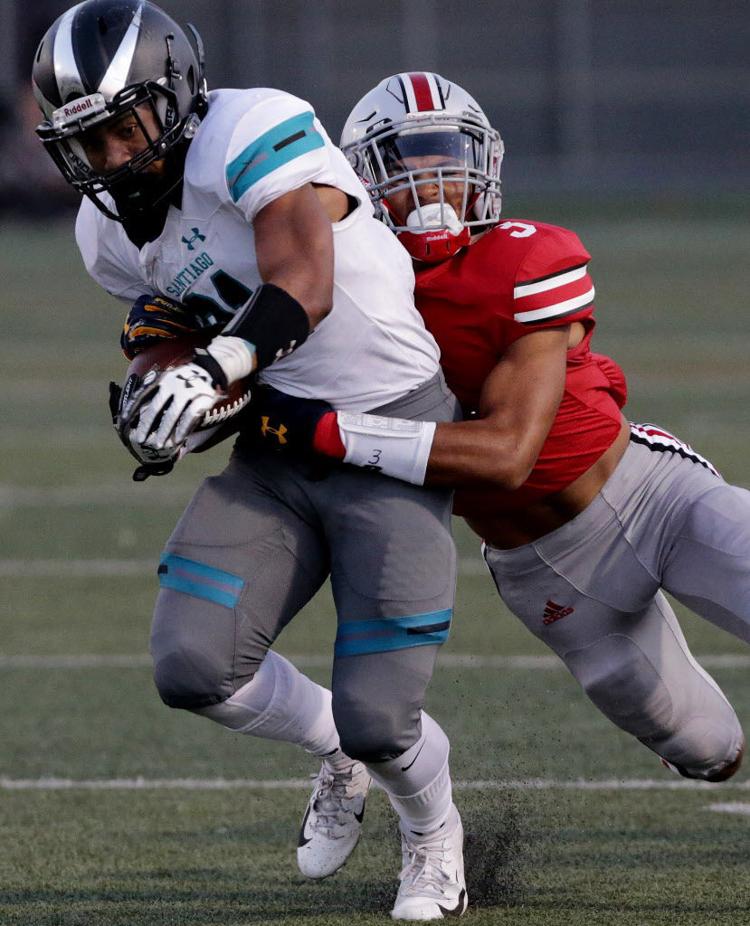 Rundown: Turner was always a UA basketball fan and admired former Wildcats standout Stanley Johnson, who also grew up in the Inland Empire, a part of Los Angeles that stretches across Riverside and San Bernardino County. Turner, a three-star safety, committed to Arizona in October and chose the Wildcats over ASU, Cal and Boise State.
"I really wasn't on a football phase, but more of a basketball phase," Turner said. "I followed basketball more once I got into high school. I was like, 'Oh, they're good at football too,' so (Arizona) is the complete dream school right there for me. That's my dream school that I want to go to."
Turner is a two-player and currently has 448 receiving yards in 2018, but he's being recruited as a safety. Turner missed two games this season and has only recorded 20 tackles and one interception, but the Rancho Verde Mustangs are 13-0 and will play Upland in the California Interscholastic Federation (CIF) Section 2 state championship on Saturday at 7:30 p.m.
For more on Jaxen Turner: Wildcats target Jaxen Turner, a 3-star safety, anticipates fun trip to 'dream school'
Grant Gunnell, QB, Houston (St. Pius X)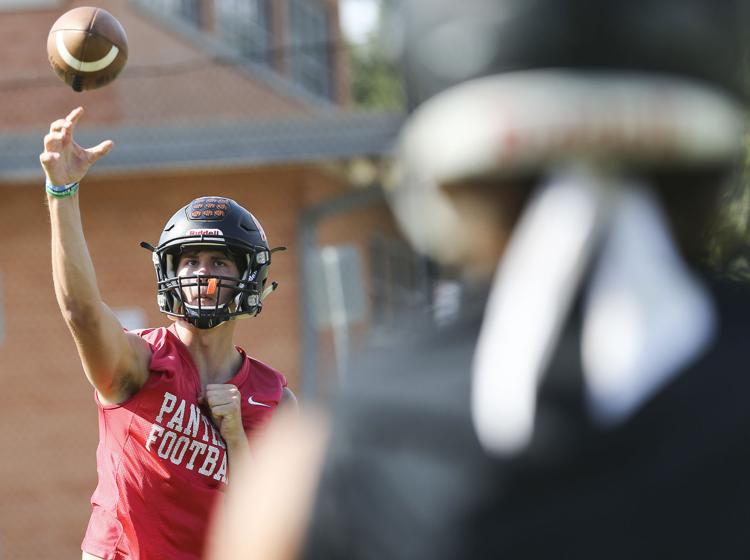 Rundown: While the state championships for Arizona are next week, Texas' playoffs are just getting started. St. Pius X finished the regular season with a 9-1 record after the Panthers lost the regular-season finale to Houston St. Thomas Catholic, 52-49. It was Gunnell's eighth loss in his high school career.
Now Gunnell is in the second round of the playoffs and will take on Dallas Bishop Dunne at a neutral site on Saturday. Gunnell completed 22 of 37 passes for 211 yards and two touchdowns the last time St. Pius X played Bishop Dunne, when the game was televised on ESPNU. If Gunnell's high school football career ends this weekend, he will go down as one of the top passers in Texas state history.
In October, Gunnell set the state record for passing yards. He is the only high school quarterback in Texas history to throw for over 16,000 yards in a career, and he has 4,664 on the season entering this weekend. Gunnell set the career touchdown record for a quarterback with 195. Considering Texas has produced NFL quarterbacks Patrick Mahomes, Drew Brees, Nick Foles, Andrew Luck, Matthew Stafford, Baker Mayfield and Kyler Murray, Gunnell is a part of an elite class of gunslingers.
"A once-in-a-generation-type quarterback," St. Pius X coach Erik DeHaven told the Star's Michael Lev in September. "Everything he does on the field is the same as what he does off the field. There's no difference between the two. He's a positive leader of our young men. He is who he is. He's special."
On 247sports.com, Gunnell is Arizona's highest-ranked commit for 2019 and is the No. 15 quarterback prospect in the nation.
For more on Grant Gunnell: Gunnell 'drives the car' for one of Texas' best teams; next stop: Tucson
Michael Wiley, RB, Houston (Strake Jesuit)
Rundown: The 5-foot-10-inch running back has the body frame and skillset similar to current Arizona tailback J.J. Taylor. Wiley is shifty and can cut up field on a dime. Like Gunnell, Wiley is preparing for the second playoff game with Strake Jesuit, which will play Beaumont West Brook at Clyde Abshier Stadium in Deer Park, Texas, at 7 p.m. Friday.
Wiley is a three-star running back and the No. 92 rusher nationally, and committed to Arizona in May. As a senior, Wiley has 1,569 yards and 19 touchdowns, which brings up his career totals to 2,632 yards and 29 scores.
Derrion Clark, LB, Dallas (South Oak Cliff)
Rundown: The 6-foot-1-inch, 210-pound three-star bruiser is one of two linebackers committed to Arizona for 2019, joining edge rusher Kwabena Watson from Fresno, California.
Clark has accumulated 92 tackles in 2018, 18 of them for loss and six of them for sacks. Clark is South Oak Cliff's team captain and the 6-foot, 220-pound middle linebacker is set to lead the Bears deep in a 64-team playoff bracket.
Over the last seven games, South Oak Cliff's defense has given up just 14 points. This week, it will play the Frisco Raccoons at 7 p.m. Friday for a chance to advance to the region semifinals in the Class 5A Division II bracket.