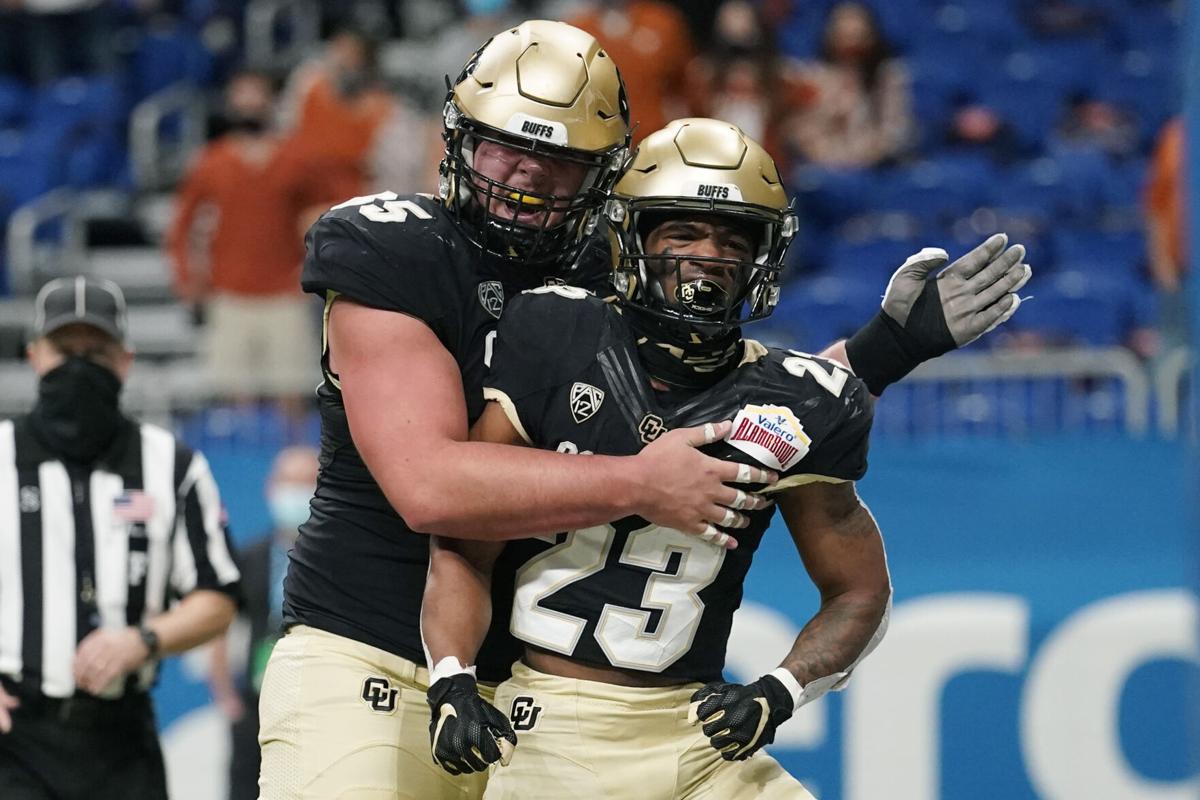 After the wackiest and weirdest college football campaign in recorded memory — a weekly will-they-play-or-won't-they that toyed with everyone involved — the Pac-12 is just looking to return to normalcy in 2021.
And what does normal look like? Plenty of stars from USC, Washington and Oregon, of course.
Here is a look at the Pac-12, from A to Z:
A is for Aumavae-Laulu: A former JuCo star who chose Oregon over a host of potential suitors. Malaesala Aumavae-Laulu is hoping to follow in the footsteps of former Ducks stud Penei Sewell as a potential NFL prospect.
B is for Broussard: The pound-it-out Colorado Buffaloes found a workhorse in freshman Jarek Broussard, who had one of the best rookie campaigns in Pac-12 history. He should build on his 149.2 yards per game and five touchdowns.
C is for Covey: With four all-conference nods in his long tenure — three as a returner and one as a wide receiver — Utah's Britain Covey is among the most decorated players in the conference. He's also one of the shiftiest, and arguably the most dynamic.
D is for Drake: Take your pick — USC's got two good ones in Drake London and Drake Jackson. London may be the league's best wide receiver, and Jackson its best pass rusher. No word if they can sing, though.
E is for Elijah: One of several Pac-12 players to take advantage of a second senior year as a result of the COVID-shortened 2020 campaign, Cal's Elijah Hicks may just have the most to gain. A preseason all-conference selection, Hicks could turn some heads if he turns on the jets.
F is for Fisch: New Arizona head coach Jedd Fisch might just have the tallest task in the Pac-12 — restoring the woebegone Wildcats back to respectability. The question must be asked, though: Where does he begin?
G is for Guarantano: One of the conference's most intriguing transfers is former Tennessee quarterback Jarrett Guarantano, who arrives in Pullman ready to compete for the Cougars' starting gig. With 32 starts in 41 games, 6,174 passing yards and 38 touchdowns for the Volunteers, Guarantano brings with him a polished resume.
H is for Herm: Arizona State head coach Herm Edwards is used to the heat in Tempe, but let's see how he handles the wattage from a thousand spotlights. In the midst of alleged recruiting violations that could derail a promising season, Edwards is holding his chin up.
I is for Irish: Not as in Fighting, but in Jesiah. Oregon State's special teams stud made a big move in the offseason, switching from wide receiver to defensive back. If he can see the field, he could be a big playmaker.
J is for Jayden: The one thing that should give Edwards the most peace is a quarterback with plenty of top-line experience. In Jayden Daniels, he has that. Daniels had 17 touchdowns and just two picks as a freshman and five scores and one pick last year. When he's on, he's got laser focus.
K is for Kedon: USC's Kedon Slovis is a longtime starter for the Trojans with plenty of experience. He could stand to kick it up or notch or two — and if he does, he might earn himself a hefty first-round paycheck.
L is for Lucas: Every so often, Washington State discovers a punishing offensive lineman, and this time around, it's Abe Lucas. A former freshman All-American and a two-time all-conference pick, Lucas could write his ticket to the pros with a standout senior season.
M is for Mario: With Rose Bowl and Fiesta Bowl bids the last two years, Oregon head coach Mario Cristobal has risen to the top of the Pac-12 coaching ranks. But the Ducks have high expectations this year, and a playoff bid is not out of the question.
N is for Noyer: Sam Noyer moves on from Colorado after he helped the Buffaloes to a 4-2 record this year. Noyer landed at Oregon State, where he gives head coach Jonathan Smith a prime option to compete with Tristan Gebbia.
O is for Osa: On a UCLA team that lacks star power, the loss of all-Pac-12 defensive end Osa Odighizuwa stings. A third-round pick of the Dallas Cowboys, Odighizuwa leaves the Bruins thin up front.
P is for Pledger: Former Oklahoma transfer T.J. Pledger arrives in Utah not just as a top option at running back, but hoping to provide a salve following the death of star Ty Jordan. Jordan left a huge hole not only in the backfield, but in the Utes' hearts.
Q is for Quitoriano: A 6-foot-6-inch target with 17 career starts under his belt, Oregon State tight end Teagan Quitoriano is on the cusp of an all-conference campaign. He should have his highest production coming up this year.
R is for Roy: Despite a winless 2020 campaign, the Arizona Wildcats put two players in the NFL. While replacing running back Gary Brightwell will be tough, finding someone to fill in for defensive lineman Roy Lopez will be tougher.
S is for Sewell: And no, we don't mean Penei. While, yes, he does leave big shoes to fill at Oregon, two high-impact Sewells remain — younger brothers Noah (Oregon) and Nephi (Utah).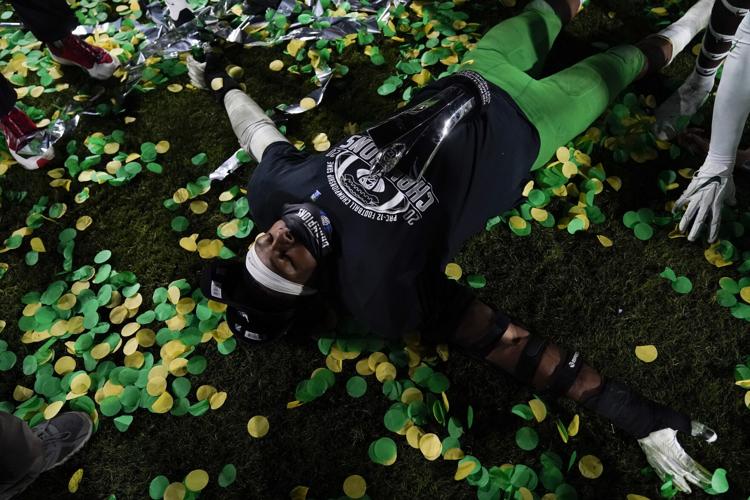 T is for Thibodeaux: There may not be a better player in the conference — or the country — than Oregon defensive end Kayvon Thibodeaux. The SoCal product is considered a potential No. 1 pick should he enter the 2022 NFL Draft.
U is for Ulofoshio: A preseason Pro Football Focus first-team All-American, Washington's Edefuan Ulofoshio is among the top young linebackers in the country. He's on just about every preseason watch list there is.
V is for Vera-Tucker: The 2020 Morris Award winner and a first-team all-conference selection, former USC offensive guard Alijah Vera-Tucker leaves a gaping hole on the offensive line for the Trojans. It's not so easy replacing the No. 14 pick in the first round of the NFL Draft.
W is for Wolma: A team captain and Co-President of Arizona's Student-Athlete Advisory Committee, Wildcats tight end Bryce Wolma is also one of their most important players. Fisch will need to rely on veteran leadership from Wolma and others to steady the ship.
X is for Xavier: Utah's Xavier Carlton, a former four-star defensive end, has the chance to make a big impact for the Utes. Head coach Kyle Whittingham announced the absence of presumptive starter Maxs Tupai, who'll miss the 2021 season; Carlton will get the first crack at his reps.
Y is for Yates: Former Arizona defensive coordinator Marcel Yates is on the move once more, landing a prime gig as the DBs coach at Oregon. The Ducks are a great landing spot for the former Cal, UA and Boise State coach.
Z is for Zion: Teaming with Ulofoshio to form arguably the most fearsome 1-2 punch at linebacker seen in years, Zion Tupuola-Fetui is another hulking Husky. And like Ulofoshio, he's a sophomore. That is frightening.