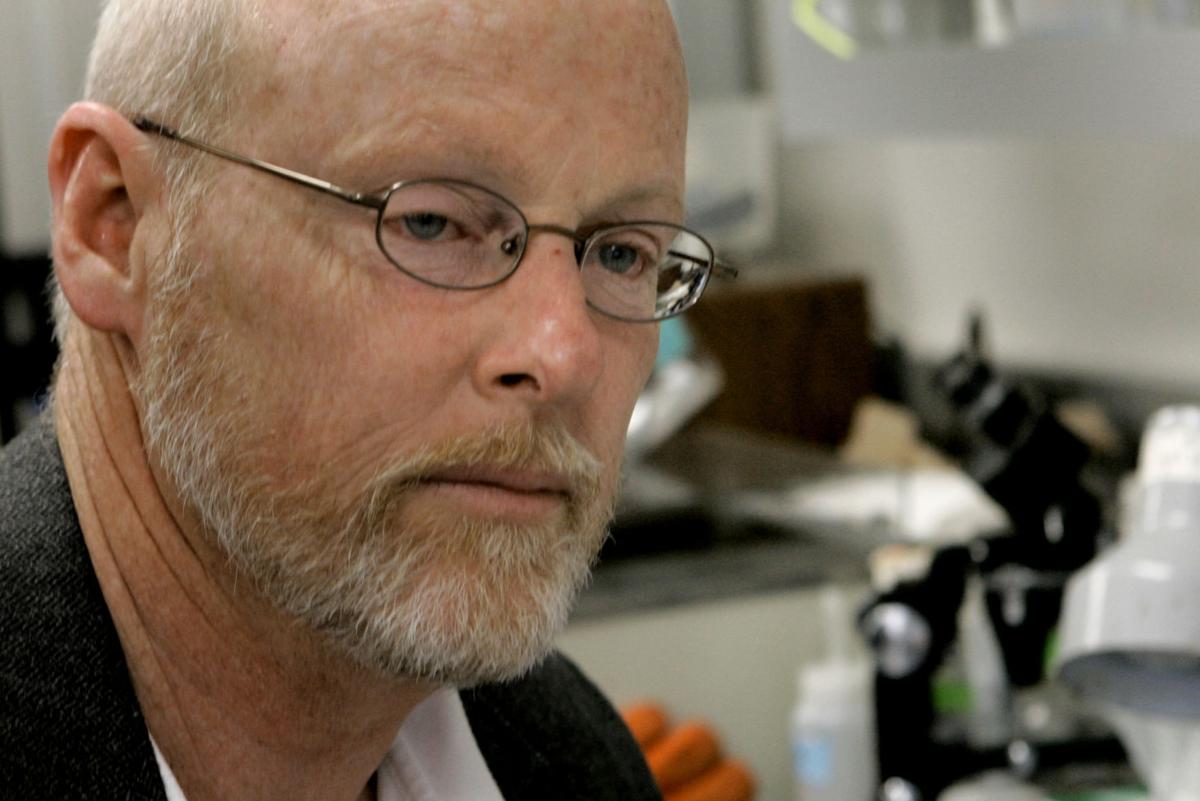 It turns out the breakthrough COVID-19 testing the Pac-12 Conference is set to adopt has been utilized by the University of Arizona since spring.
"We believe it is reliable," Harris told the Star on Tuesday.
Every school in the league will be receiving the Quidel machines and test kits by the end of this month. Commissioner Larry Scott heralded the agreement with Quidel as a "game-changer."
But it doesn't necessarily mean Pac-12 games will take place anytime soon.
Asked to predict when the postponed Pac-12 season might resume, Harris didn't hesitate: "January."
Why not sooner than that?
"I don't think everybody can get it ready sooner," Harris said.
As Harris explained, each school will have to familiarize itself with how the testing procedure works; will have to set up labs; will have to follow federal regulations; and will have to set up an infrastructure to obtain the specimens from the student-athletes. Some schools, such as the UA, are further along than others.
Harris estimated that it could take about a month for every school to have everything up and running. With a six-week ramp-up period for conditioning and training camp, the best-case scenario would be mid-December. The most realistic? Early January.
Either way, that would put the Pac-12 on an island among the so-called Power Five conferences. The ACC and Big 12 already have begun playing, and the SEC is set to kick off Sept. 26. The Big Ten, which preceded the Pac-12 in postponing the fall season, reportedly is eyeing a mid-October return.
Scott and others within the league were hopeful the Pac-12 could align with the Big Ten, its longtime Rose Bowl partner. If that possibility were off the table, it's fair to wonder how much of an appetite there would be for a Pac-12 winter season running from January through March.
It's possible the Big Ten's seemingly imminent return could apply pressure to Pac-12 leaders, who have insisted from the start that health, safety and science would dictate their decisions.
"As California goes, so too does the Pac-12 Conference," the letter states. "You can be the champion for the Conference of Champions and, most importantly, its student-athletes. We believe that if the state of California endorses our season, the conference, other states, respective county and public health officials and university leaders will follow."
California, Oregon and Washington also are dealing with rampant wildfires. The Giants-Mariners MLB game in Seattle was postponed Tuesday because of substandard air quality.
Rapid results
Harris, 64, has worked for the UA for half his life. An immunobiology professor and a nationally recognized leader in the field of biobanking, Harris and his team began working on test kits for COVID-19 in late February.
They were tasked with designing, constructing and distributing tests that could be used on campus and throughout the community. They rolled out what are known as PCR tests, which Harris described as the "gold standard" for testing for viral infections. They are highly sensitive. But they don't produce same-day results.
"It takes about two days to get that test result back," Harris said. "They're not terribly amenable to rapid results."
Harris heard that two companies had developed an antigen test, including San Diego-based Quidel. He reached out to the company and obtained demo kits. He and his team then began conducting those tests side by side with PCR tests.
"We compared the results for 300 samples," Harris said. "It turned out they were about 95%-96% concordant."
The UA then ordered 50,000 tests, plus the machines that process the samples. The school has invested more than $1 million in the product, Harris said.
Each machine is portable and about the size of a toaster, Harris said. The samples are collected via nasal swab and placed into tubes. A cartridge is then inserted into the machine. Results for a single test can be obtained in about 15 minutes.
The results for 120-150 people — the typical size of a college football team and support staff — would be available in about an hour. So on the day of a game, Harris said, "You could do them in the morning and have it done by lunchtime."
Harris said it probably wouldn't be necessary to test student-athletes more than three times during the week.
Accurate and available
The initial thrust for investing in Quidel's testing technology was to return the UA campus to a functional state.
"At least a hybrid setting," Harris said.
But once Harris and his team validated the product, it became apparent it could be used for athletics.
On Aug. 11, the Pac-12 postponed all fall sports, plus basketball, through the end of the year. Insufficient testing was one of the reasons the league cited.
On Sept. 3, the Pac-12 announced an agreement with Quidel. Scott built a relationship with Quidel CEO Douglas Bryant that led to the deal, but the UA's experience with the company provided an important check for the league.
Harris said the tests are about 98% accurate. No tests are foolproof, he said. The recent spate of false positives within the athletic department came from PCR tests, according to Harris.
UA and Pima County officials on Monday urged students to shelter in place for 14 days to help slow the spread.
COVID-19 testing is mandatory for students living in campus dorms. It's available — but not required — for those living off campus.
"As soon as you release them into the wild, it's anyone's game," Harris said. "We can't come to your door and make you take a test."
He added that it would be easier to keep athletes safe in a bubble-like setup.