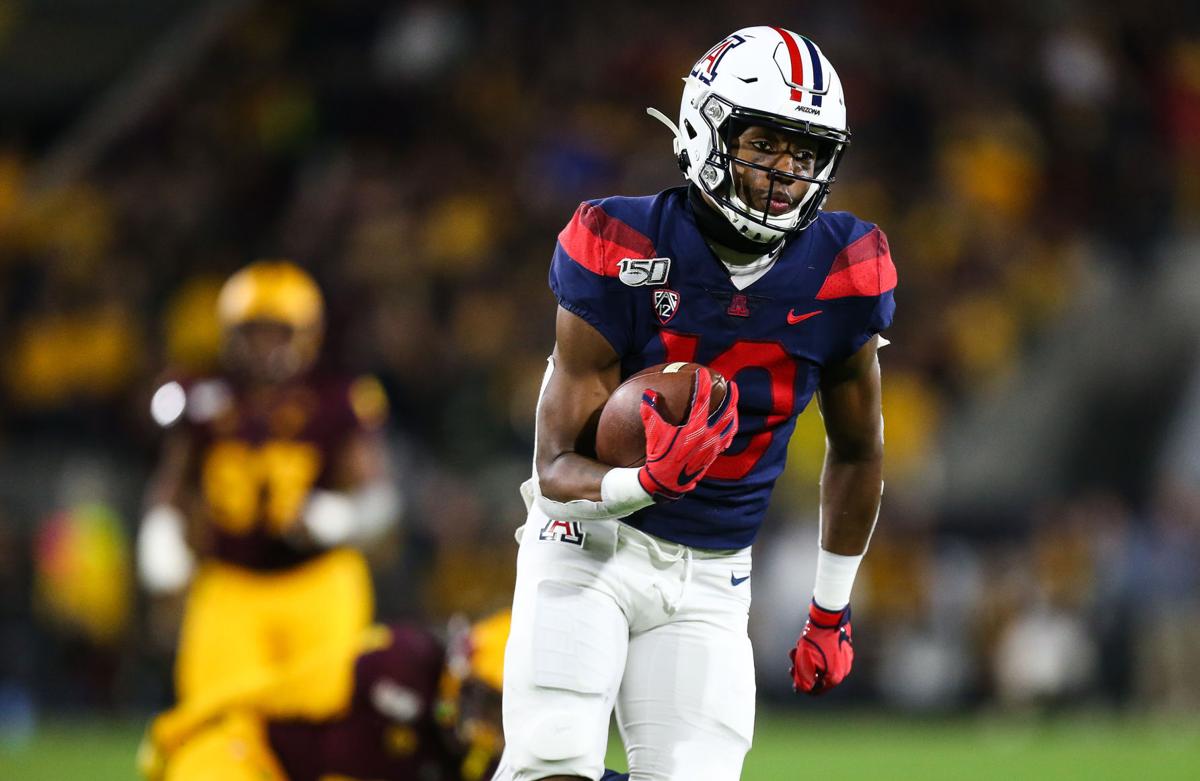 Lorenzo Burns has done everything he was supposed to do.
The Arizona Wildcats cornerback earned his degree. He persevered through injuries. He never got in trouble off the field. He returned for a fifth season to improve his draft stock and help his team win.
Even amid the ongoing uncertainty of the unrelenting coronavirus pandemic, it appeared, as recently as July 31, that he'd have an opportunity to fulfill those goals. The Pac-12 Conference released a revised schedule that day. There was hope.
Less than two weeks later, the Pac-12 decided to postpone all fall sports, following the lead of the Big Ten. Just like that, Burns, his teammates and their families were hit with a new set of unknowns.
Would there be a spring season? Would that be a good idea? What about the players, such as Burns, who aspired to play in the NFL?
"To come back and not be able to play a fall season, dang, it gut-punches you a little bit," said DeChon Burns, Lorenzo's father. "There's confusion, anger, animosity. It's a whirlwind of emotions."
DeChon Burns expressed a sentiment that seems to be common among the parents of UA football players, if not quite universal: They feel conflicted.
"Everybody wants to see their kids play," said Christina Pena, the mother of third-year receiver Jamarye Joiner. "But at the end of the day … these are our babies' lives."
Football is a violent sport. Everyone who signs up to play it understands the risks.
COVID-19 has altered that calculus. The risks are still being discovered, in real time.
"An injury, you can recover from," said Cha-Ron Harris, the wife of former UA linebacker Sean Harris and mother of current Wildcat Jalen Harris. "With COVID, there's no rehab. There's no silver lining. People are dying. In the back of your mind, that sticks. You hear so many stories."
Tom Schooler, the father of UA teammates Brenden and Colin Schooler, has criticized the Pac-12's decision on social media. A former college football player and high school coach, Tom Schooler wishes his sons had a choice.
"A lot of these kids, including mine, are counting on playing their senior year and showing what they can do," Schooler recently told the Star. "For that to be taken away from them is devastating.
"We want them to play the season — not to the point where we're going to put them at an overt risk. They're around doctors and trainers constantly reiterating to them to not do something stupid. I talk to them on a nightly basis, making sure they're taking care of business.
"There's no cure. We've done what we've been asked to do. Let's move forward. We're swimming in a circle right now."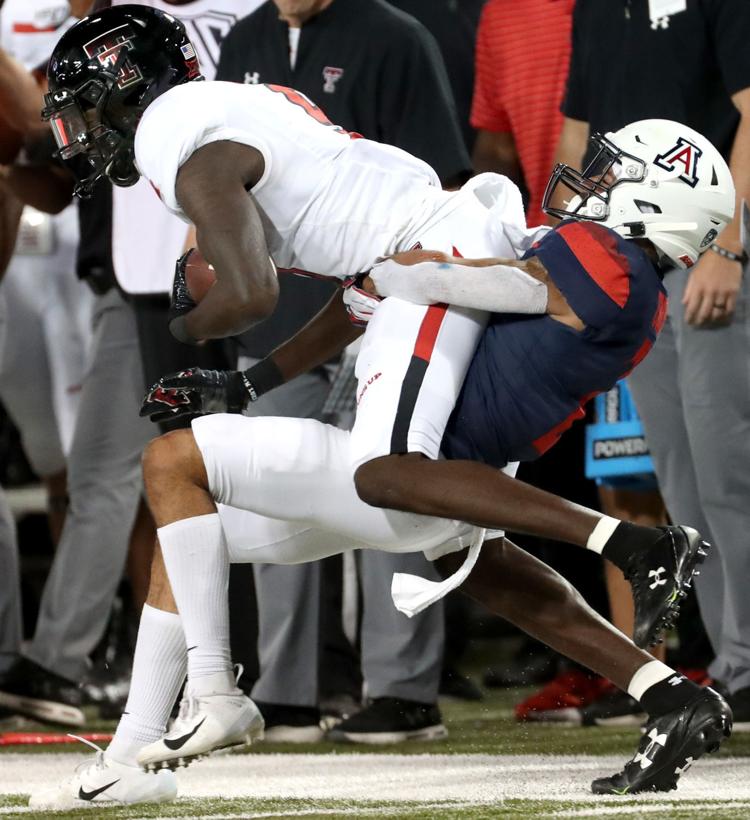 Promise and pain
Lorenzo Burns' predicament is similar to the Schoolers' situation. If there were no 2020-21 season, in fall or spring, their best-case scenario likely would be Day 3 of the NFL draft.
Every upperclassman in that range aims to be the next Joe Burrow, who went from projected Day 3 pick to this year's No. 1 overall selection. Burrow might be a unicorn. But that possibility, however remote, offered hope.
Burns was named Arizona's Defensive MVP after notching team highs in interceptions (four) and pass breakups (seven). He's fast enough to play in the NFL. He's been working on adding bulk to his relatively slender frame. He had something to play for this fall.
"He's followed the blueprint and played by the rules," said DeChon Burns, who played at USC, coached in the NFL and is currently the head coach at Linfield Christian School in Temecula, California.
"He had a chance to enter the draft (after last season). He could have been on his way. He chose to say. He committed to playing the season."
The news was still fresh when father and son spoke earlier this week. They hadn't figured out their next steps. This much they know: Lorenzo just signed a lease and moved into a new apartment in Tucson. And a "spring" season, even if played between January and March, poses potential conflicts with draft prep.
"If you're talking about playing in the spring and the NFL has a draft in the spring," DeChon said, "how does that happen?
"There's disappointment (in not playing in the fall), knowing what he's worked for and what he's strived to do. I know he loves to play the game."
That said, DeChon and Lorenzo Burns respect the Pac-12's decision. COVID-19 has affected them in a deeply personal way. DeChon's father, Ernest, 76, recently passed away from what his son described as "COVID complications." Ernest was a regular presence at DeChon and Lorenzo's games.
"This is an ugly virus," DeChon said. "It's affected our family. I hate COVID-19. It's hit us deep.
"I'm not saying play at the expense of people getting sick. I just wish it could be thought out a little better. There are so many pieces that are loose. You're wondering, what's next?"
'It's totally real'
While the Wildcats were wilting last season, losing their final seven games, Jamarye Joiner was emerging.
The Cienega High School product ended his redshirt-freshman season — his first as a wide receiver — with a career-best game. He snagged seven passes for 140 yards and two touchdowns in the finale against Arizona State despite a hamstring injury that left his status for the contest in doubt.
Joiner's mother said he knew the shutdown was coming. He had been texting with friends at other schools. Everyone was talking about it.
That knowledge only slightly softened the blow. Joiner is still upset about the outcome.
"He is," Pena said. "But it is what it is. Three's nothing you can do about it."
The postponement of fall football will give Joiner additional time to recuperate from a foot injury that kept him out of Arizona's abbreviated spring practice and required surgery in mid-May. He was expected to be ready for the Wildcats' rescheduled Sept. 26 opener. Pena said he was a couple of weeks ahead of schedule.
She would know. Pena is a certified nursing assistant at The Center at Tucson, a physical-rehabilitation facility near TMC.
As a healthcare worker, Pena has witnessed the impact of COVID-19. Co-workers have contracted it. Close relatives have too. A friend of Pena's has recovered from it but now has an enlarged heart.
"It's real," she said. "It's totally real."
Despite wearing a mask and other protective equipment for the entirety of her shift, Pena still feels "a little nervous" when she comes home. Her husband, Joiner's stepfather, has a pacemaker. She changes clothes in the garage before entering the house.
"A lot of us do that," she said, "because we don't want to track anything we've brought with us into the household."
The unknowns still unnerve her. Pena feels comfortable with the UA's safety protocols and is impressed with the school's testing capabilities. She's curious to see if the ACC, Big 12 and SEC can muddle through a season. Her experiences near the frontlines give her pause.
As for her son, she knows his time will come.
"I know he wants to get on the field," Pena said. "Everybody knows he's got that talent. He wants to showcase it. Right now is not the time."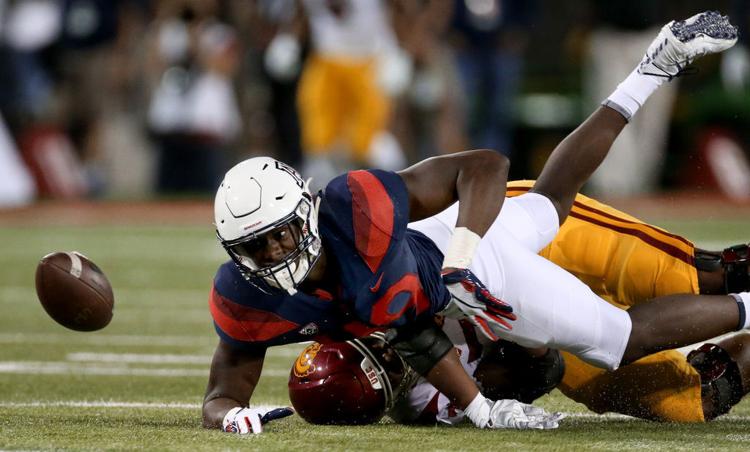 Change of plans
Cha-Ron Harris had it all mapped out. She cross-referenced the schedules of Arizona and Colorado, where sons Jalen and Jason were to play this fall. She and Sean would make as many games as they could. The annual Wildcats-Buffaloes matchup would be a Harris family reunion.
"That game may never happen," Cha-Ron said. "It's unfortunate."
The Harrises are accustomed to facing adversity within the realm of sports. Sean went on to play in the NFL. Cha-Ron played basketball at the UA.
It should come as no surprise, then, that Jalen handled the news in stride. He told his parents he would stay the course, continue to work with strength coach Brian Johnson and learn the entire defense being installed by new coordinator Paul Rhoads.
As the mother of two boys in different locales who secretly — OK, not so secretly — wishes they'd played basketball instead of football, Cha-Ron said she felt "a little relieved" upon hearing fall football had been postponed. She knows Jason, a recently arrived freshman, has plenty of time to launch his career. Jalen is a different story. This season was supposed to be the redshirt junior's breakout year.
He has gained weight and strength. He has earned his degree. He has bonded with new position coach Andy Buh.
"This year was going to be the year he could focus on his goals, which included attracting the eyes of the next level," Cha-Ron said. "I'm disappointed for a kid who feels he did everything right."
Jalen still has two years of eligibility remaining. His potential has outstripped his production thus far, but he has a chance to thrive as an outside linebacker in Rhoads' 3-4 scheme.
When that opportunity will come remains unclear. In the meantime, Jalen and Jason will continue to study and work out. Their parents will continue to check in on them.
Cha-Ron works from home for Charles Schwab. She and Sean also have a 5-year-old daughter, Kayla.
Cha-Ron's description of her home life echoes the plight of UA players and parents alike.
"It's tough," she said. "But we're making the best of it."