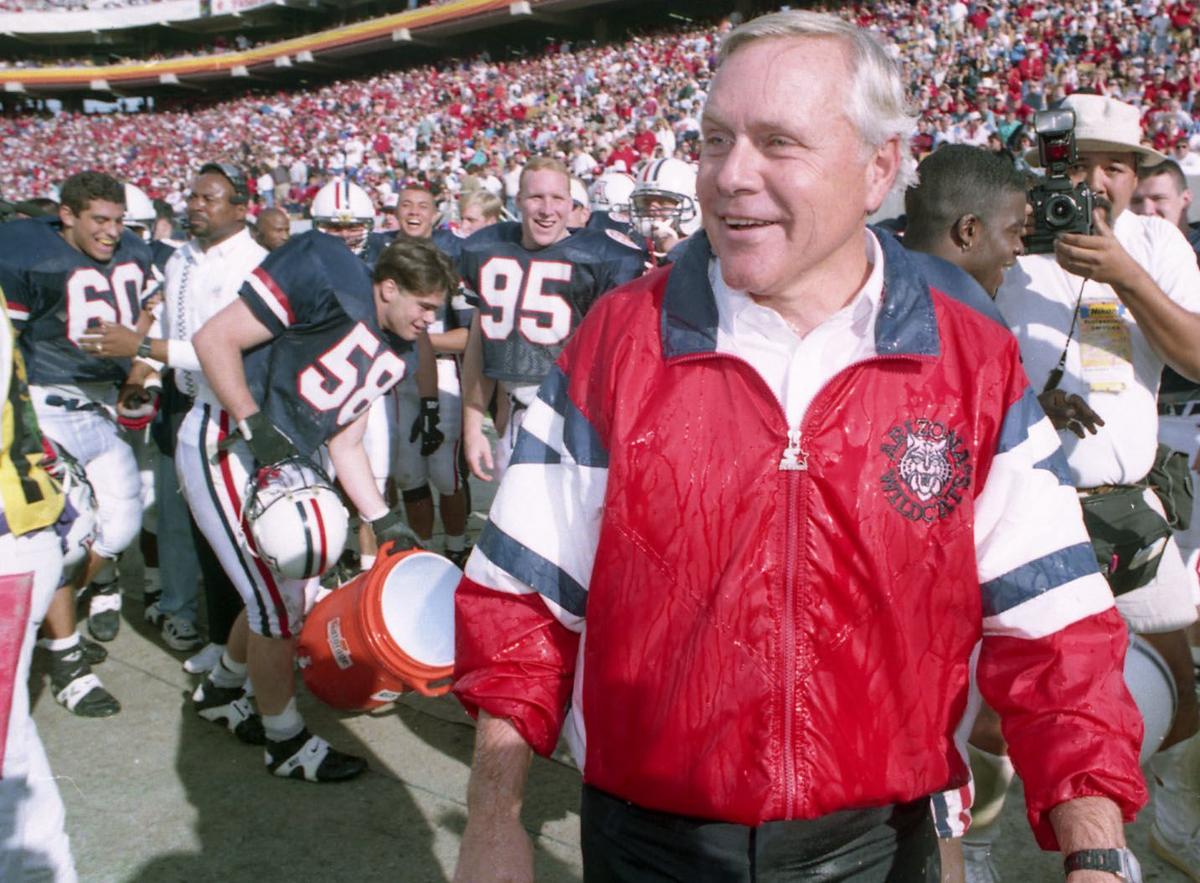 The University of Arizona will hold a memorial service at McKale Center Friday for football coaching legend Dick Tomey.
The service will start at 9 a.m. and is open to the public. Doors open at 8 a.m. You can watch a live stream here.
Tomey, UA's all-time wins leader, died May 10 at age 80 after a battle with lung cancer. He spent 14 years at UA, owning a 95-64-4 record from 1987-2000, and led the Wildcats to 11 winning seasons. Tomey coached Arizona to a 10-2 mark in 1993 that ended with a win over Miami in the Fiesta Bowl. The Wildcats finished with a program-best 12-1 record in 1998 and peaked at No. 4 in the AP poll.
Tomey began his career as a head coach at Hawaii in 1977, and finished at San Jose State, retiring in 2009 at age 71.
In lieu of flowers, the Tomey family created the Dick Tomey Legacy Fund and is taking donations to provide scholarships and programming for underserved youth in areas where he coached.
Arizona vs. USC football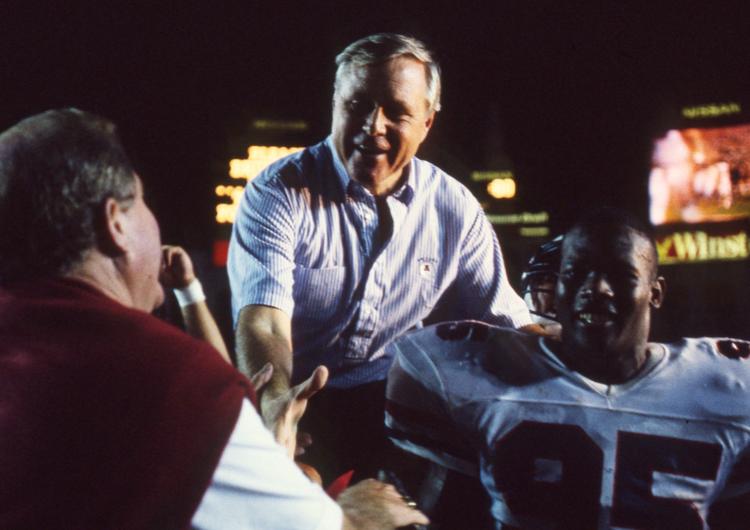 Dick Tomey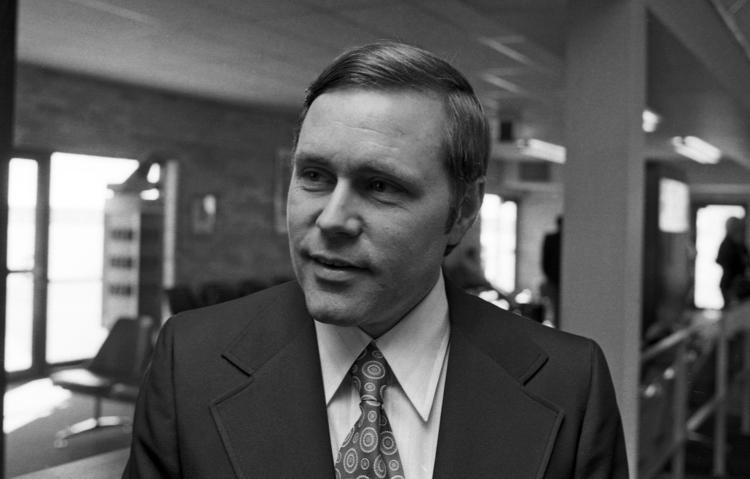 1998 Arizona Wildcats football team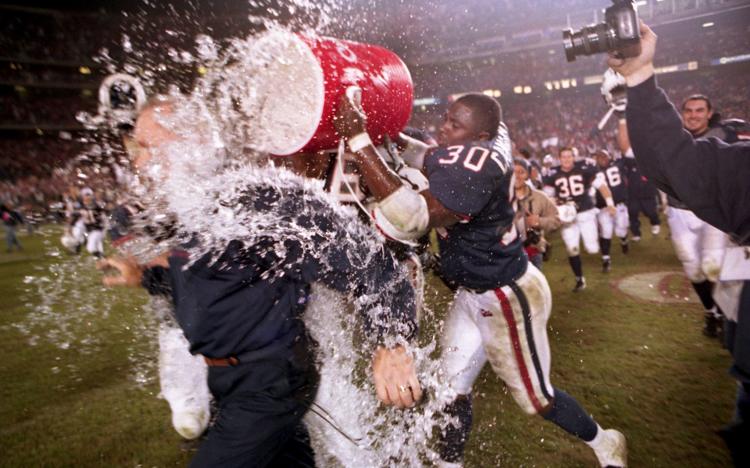 Arizona Wildcats football practice
Arizona Wildcats football coach Dick Tomey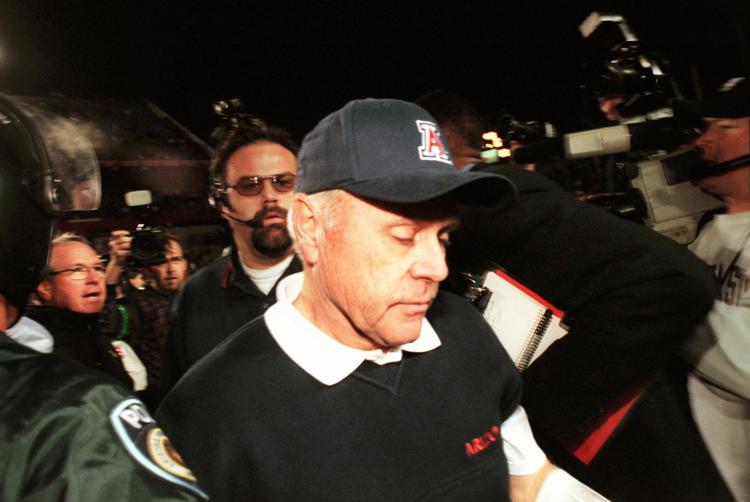 ARIZONA FOOTBALL FIESTA BOWL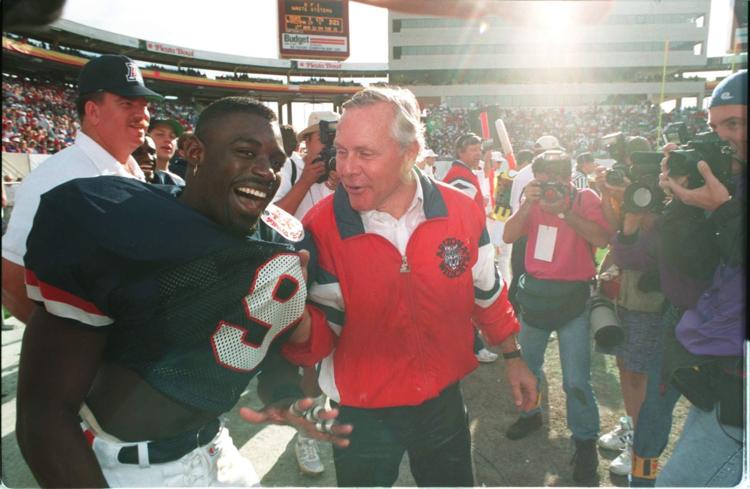 1999 Arizona Wildcats football team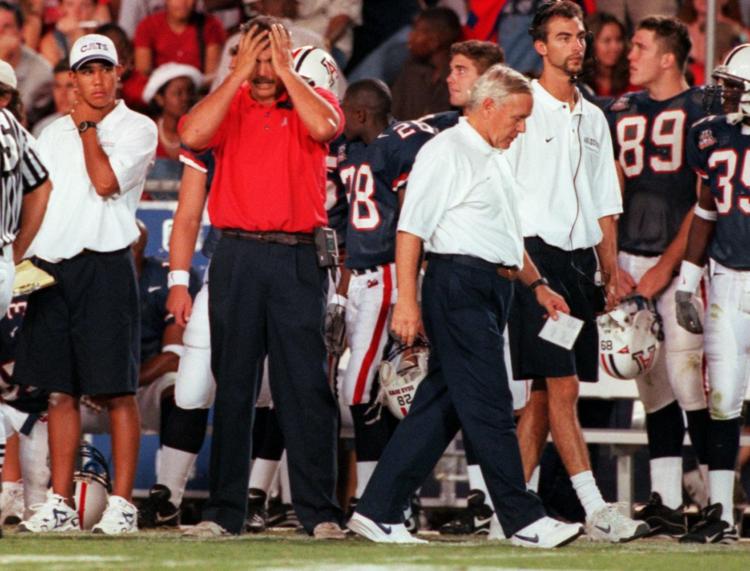 Dick Tomey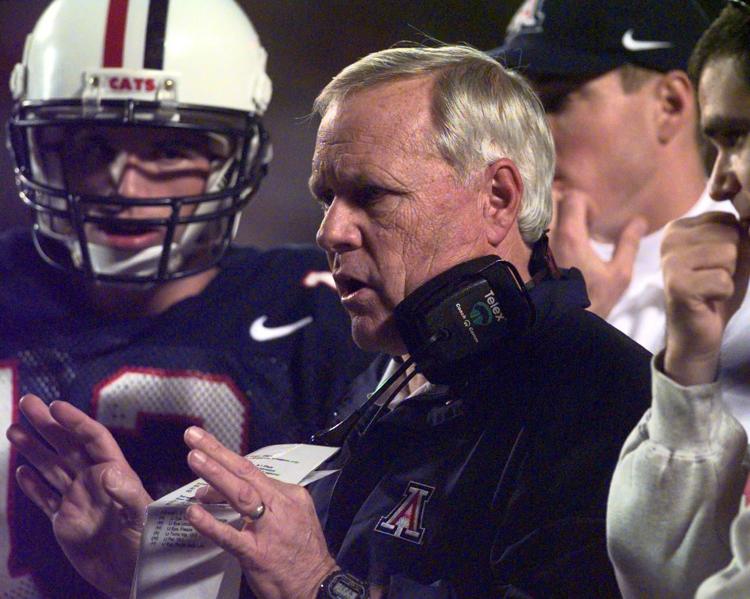 Dick Tomey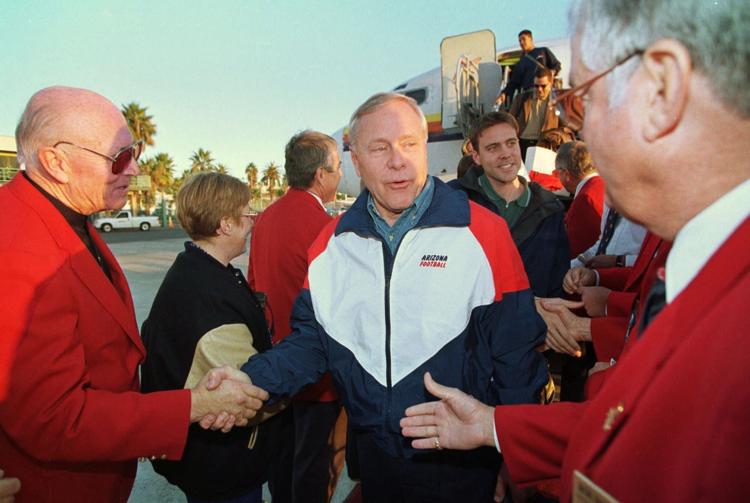 1998 Arizona Wildcats football
Pima County Sports Hall of Fame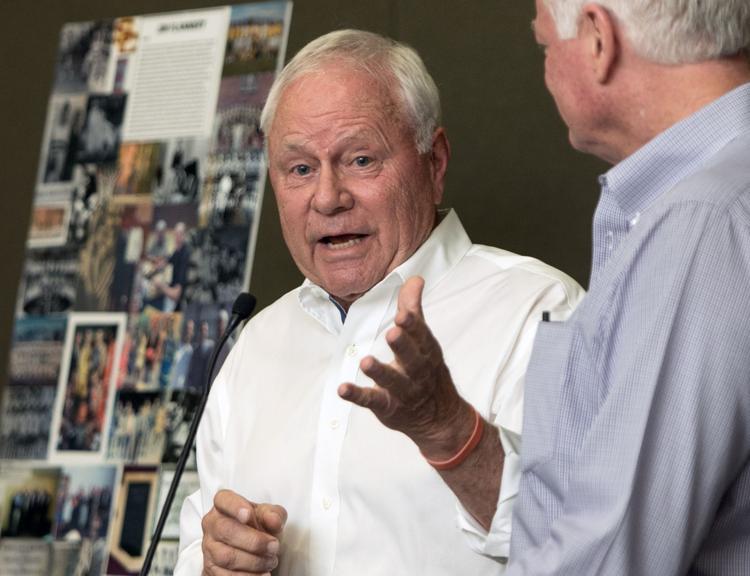 Dick Tomey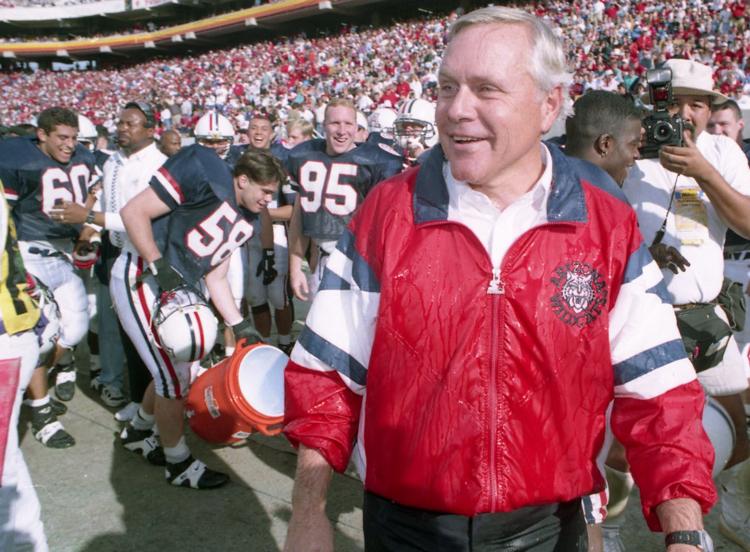 Tomey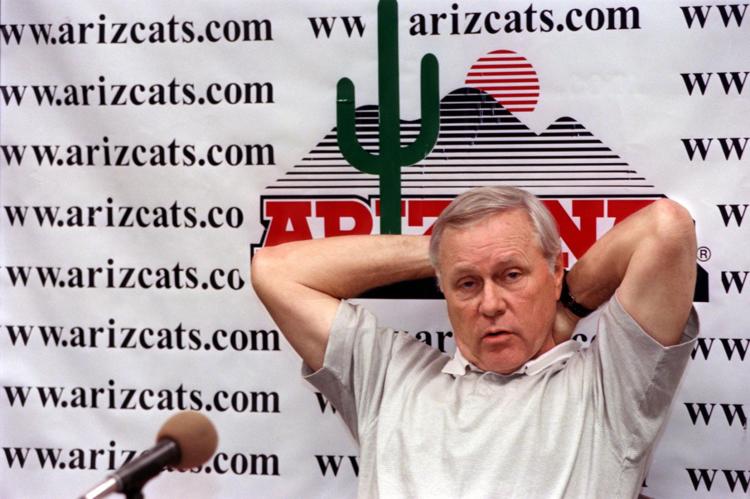 Tomey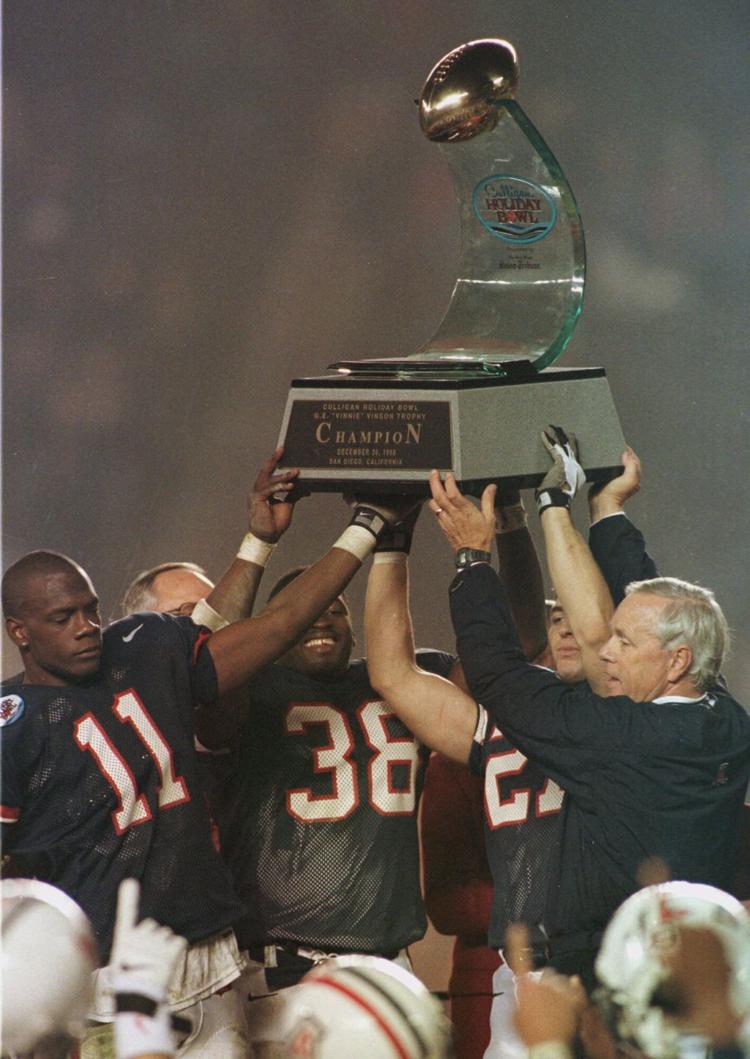 10 UA Football-p11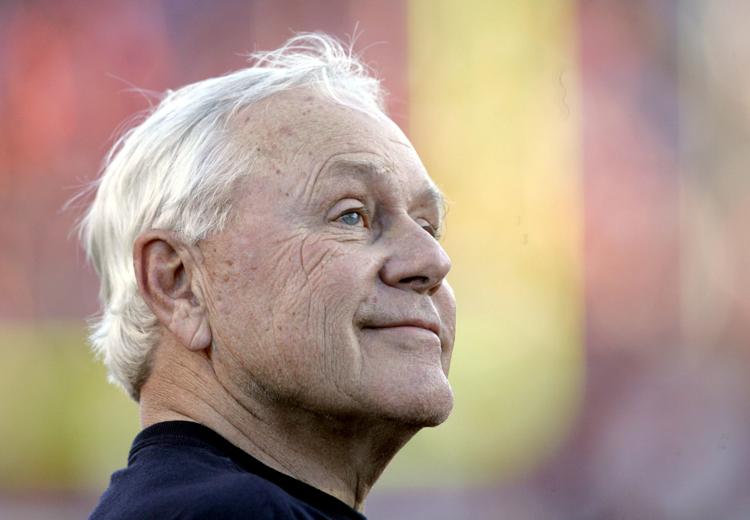 DICK TOMEY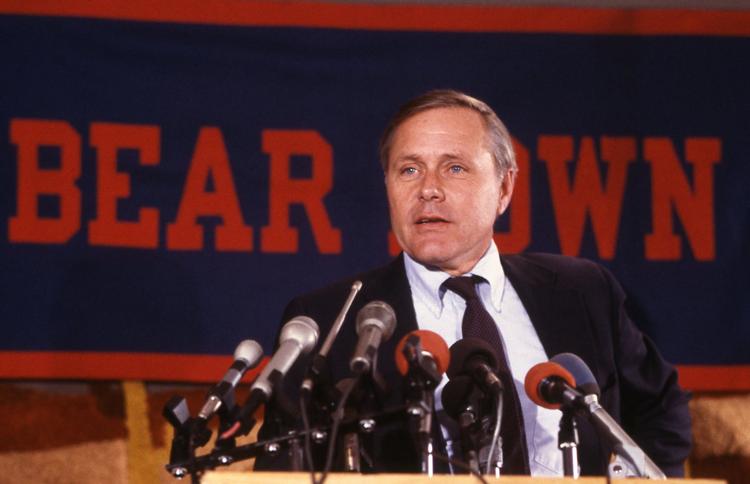 1994 Fiesta Bowl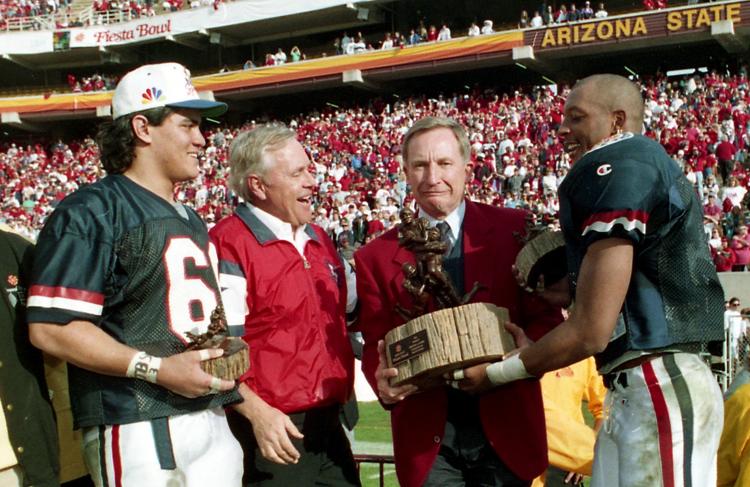 Dick Tomey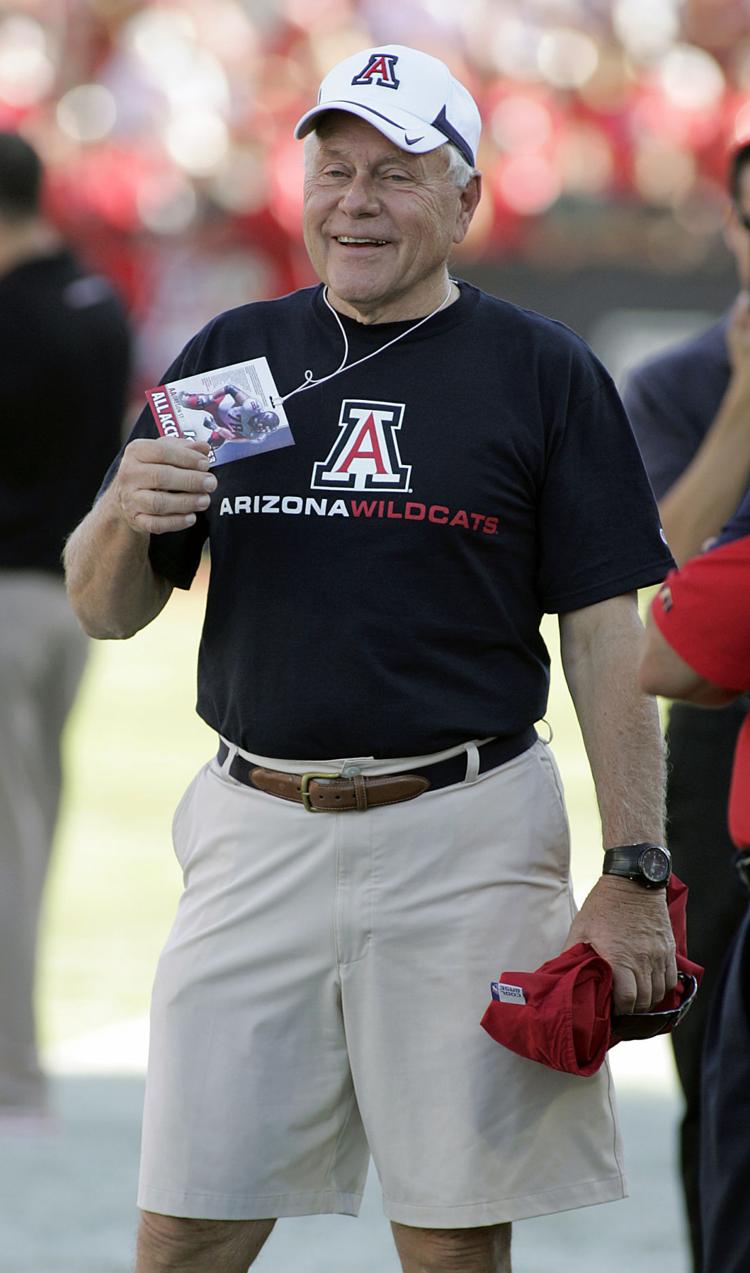 Dick Tomey
Dick Tomey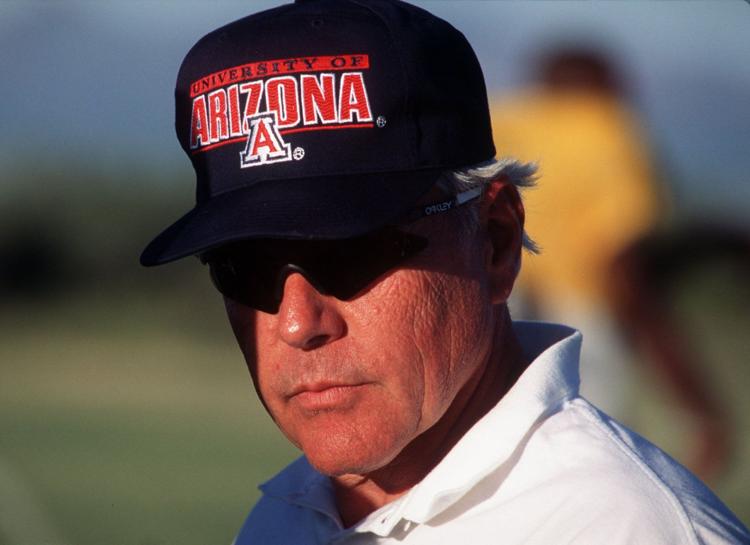 Dick Tomey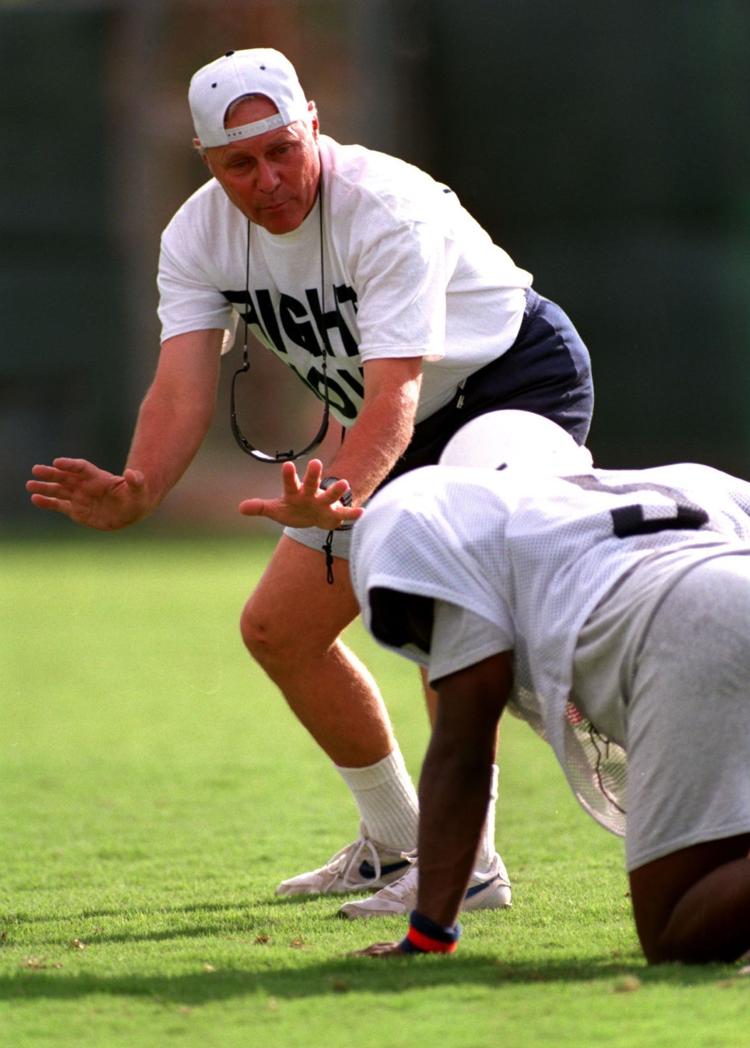 Dick Tomey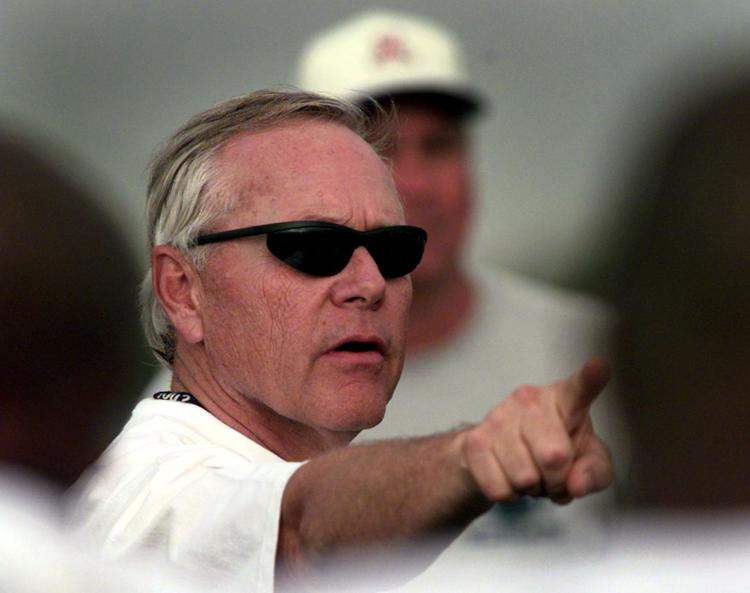 Dick Tomey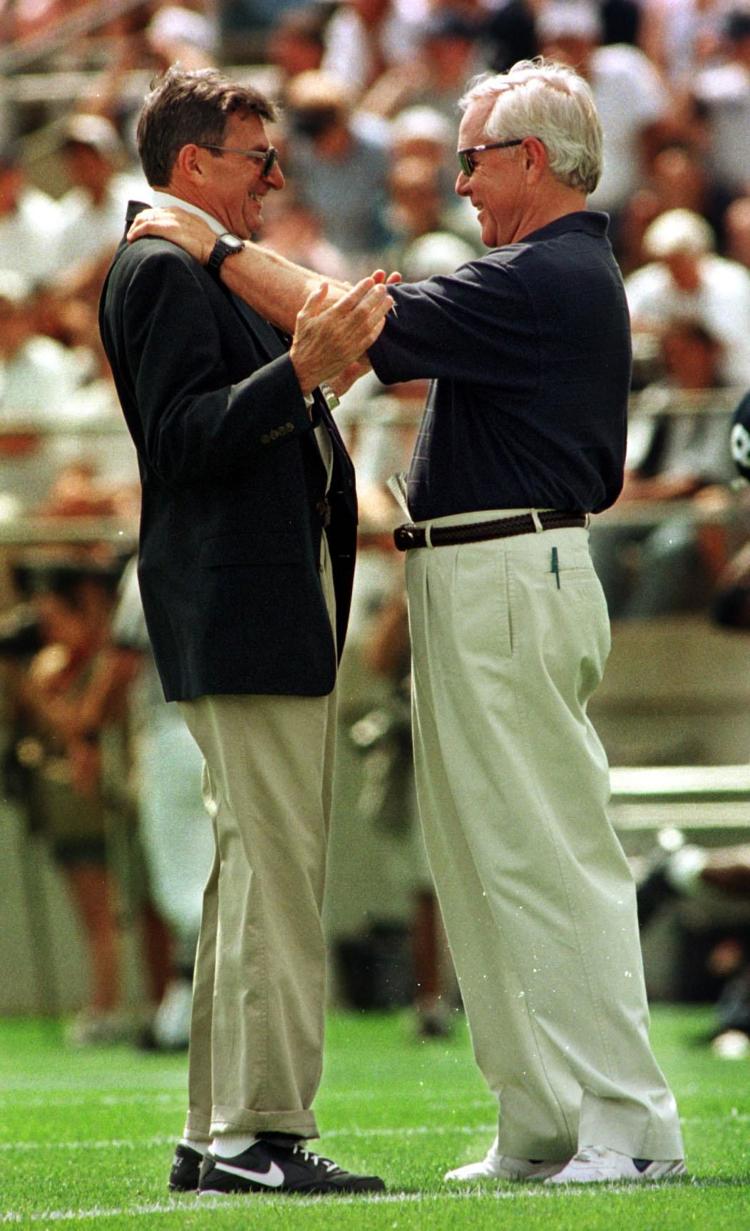 Dick Tomey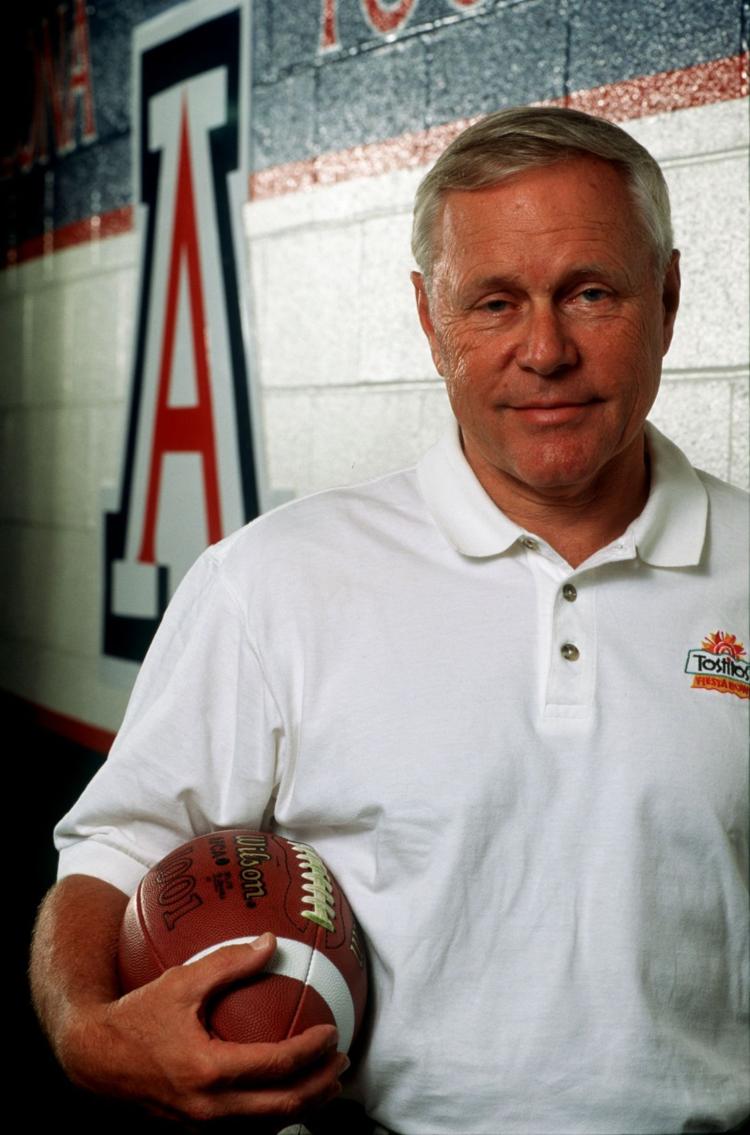 Dick Tomey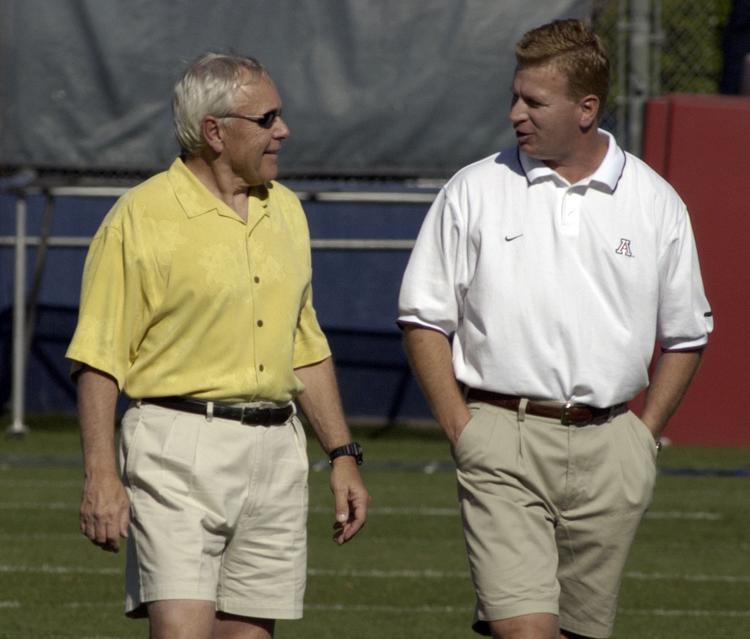 Holiday Bowl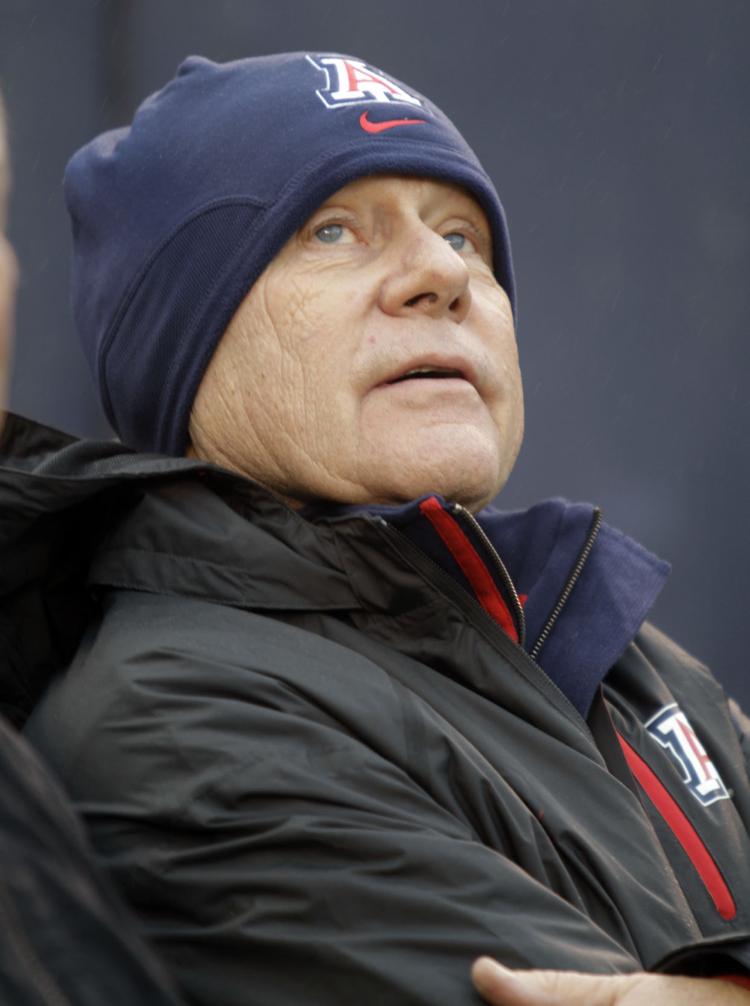 Dick Tomey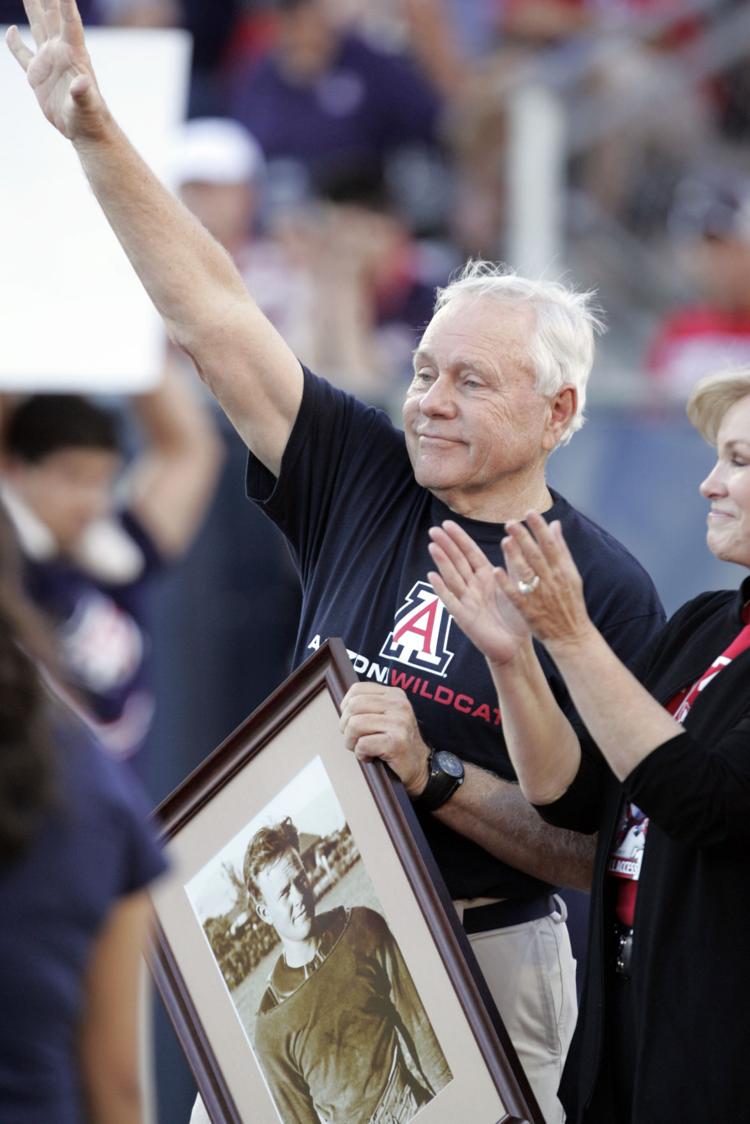 Dick Tomey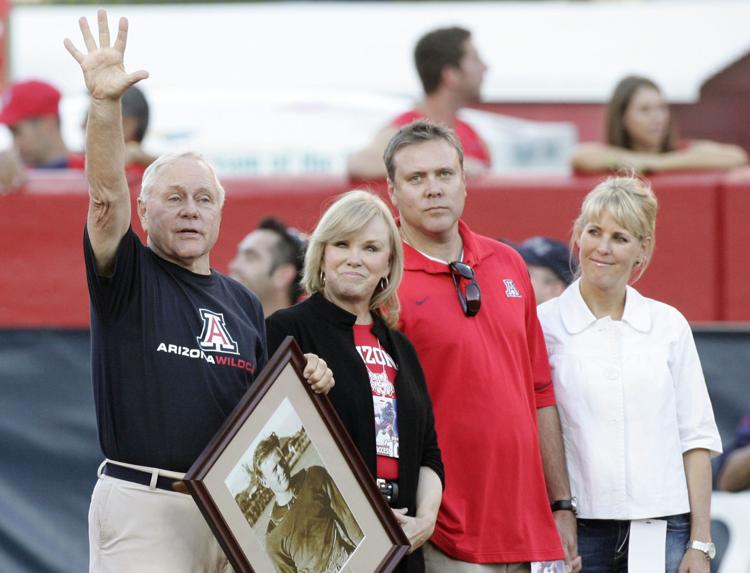 Dick Tomey
Dick Tomey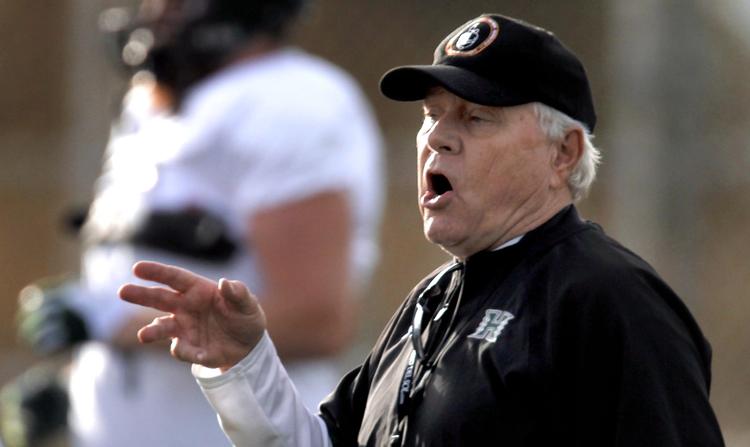 Dick Tomey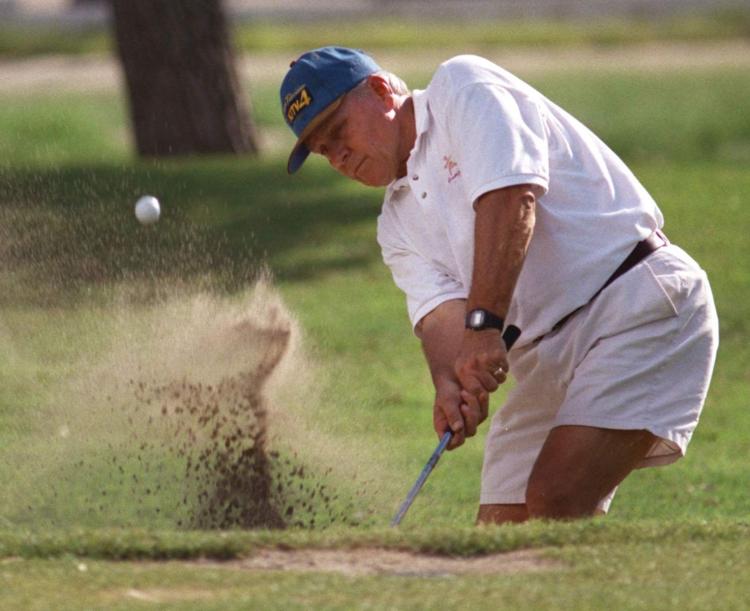 Dick Tomey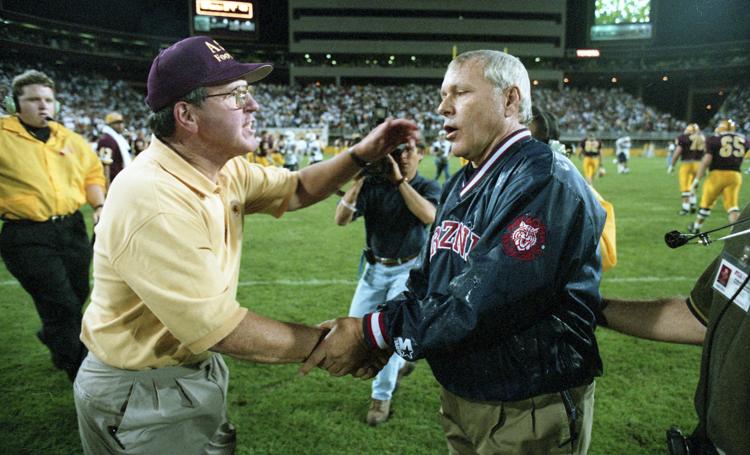 Dick Tomey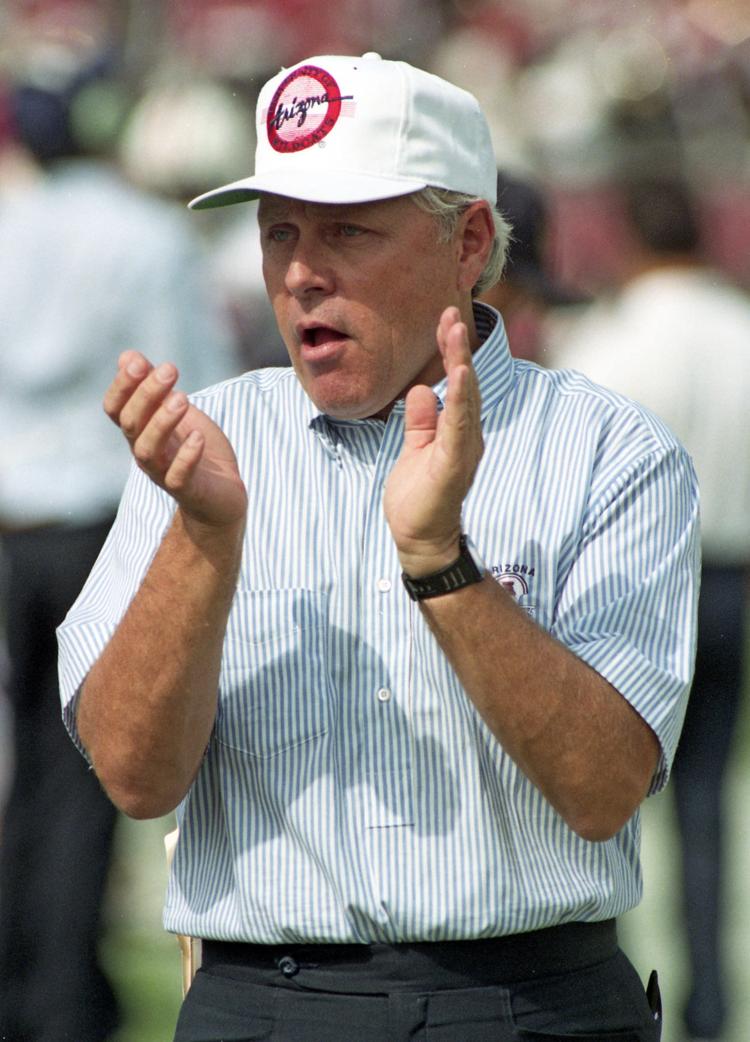 Dick Tomey