In his attempt to become eligible this season at Arizona, sophomore linebacker Santino Marchiol levied major accusations of misconduct against his former school, Texas A&M.
Marchiol and his attorney alleged to USA Today that the Aggies' new coaching staff gave him money to host recruits on unofficial visits, exceeded NCAA rules during voluntary offseason workouts and forced him to run on an injured ankle.
The allegations against new Texas A&M coach Jimbo Fisher and his staff likely would constitute NCAA violations. The misdeeds detailed by Marchiol all occurred after UA coach Kevin Sumlin and his staff left College Station.
Marchiol detailed the allegations in his waiver request to the NCAA for immediate eligibility. Typically, student-athletes must sit out a year after transferring from one Division I school to another. But exceptions can be made if certain criteria are met, according to a rule adopted in April. They include the following: "The transfer is due to documented mitigating circumstances that are outside the student-athlete's control and directly impact the health, safety and well-being of the student-athlete."
The new rule helped quarterback Shea Patterson attain immediate eligibility after he transferred to Michigan from Ole Miss, which was hit with NCAA penalties in December. Patterson was represented by Arkansas-based attorney Thomas Mars, who also is representing Marchiol. Messages left with Mars were not immediately returned.
Marchiol was not available for comment. The UA declined comment through a spokesman.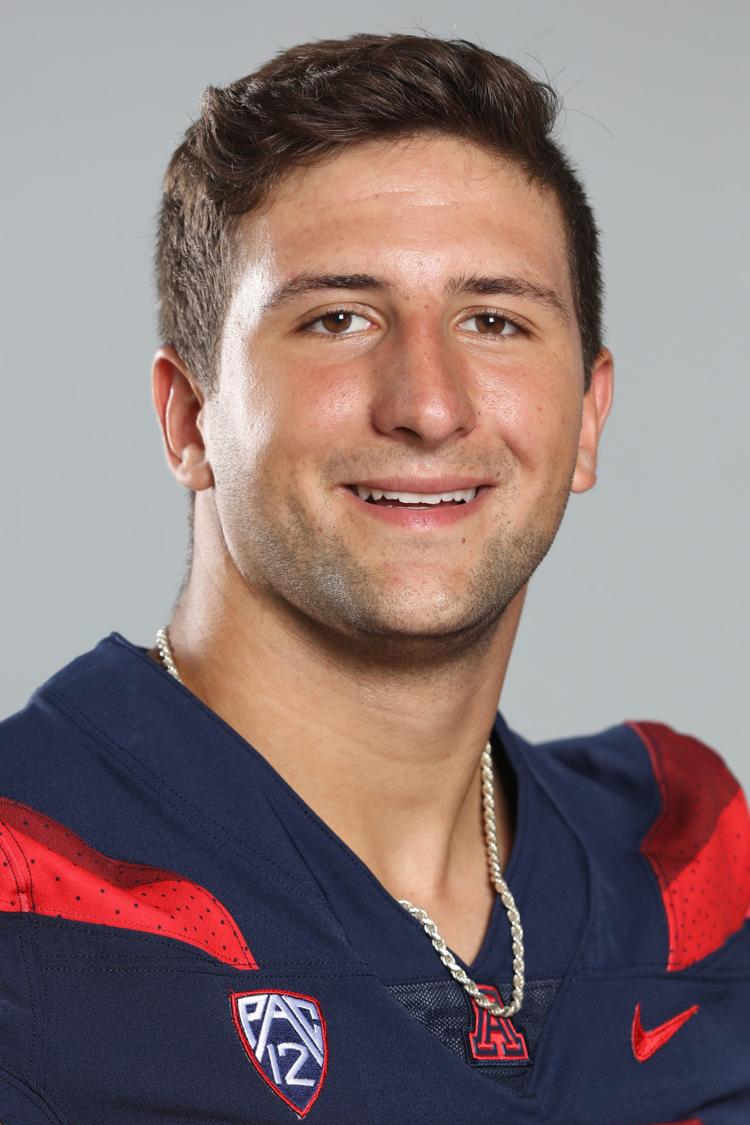 Marchiol was a four-star recruit out of the IMG Academy in Bradenton, Florida. He is originally from Englewood, Colorado. He enrolled at Texas A&M in January 2017 to play for Sumlin, whom A&M fired in November. Marchiol did not play as a freshman because of injuries. He left A&M in early July.
The Star reported in late July that Marchiol would be transferring to Arizona, where he would be reunited with Sumlin, the Wildcats' first-year coach. Marchiol has been practicing with the team while awaiting word on his waiver request from the NCAA. Arizona also is awaiting final word on the 2018 eligibility of another Texas A&M transfer, offensive lineman Robert Congel.
Marchiol told USA Today that he twice was given "hundreds of dollars in cash" by an Aggies assistant coach while recruits were visiting the school.
Marchiol said staff members also exceeded what's allowable under NCAA rules during summer workouts, including requiring players to arrive at 5:15 a.m. and coaches instructing players about schemes on the field.
Marchiol said he was forced to participate in a conditioning drill despite injuring his foot while warming up.
"They called us soft all the time," Marchiol told USA Today, referring to Fisher's staff. "They kept telling us, 'This is gonna get worse, you haven't seen (expletive).'"
Mars told USA Today that Marchiol was reluctant to come forward but felt he had to in order to give himself the best chance to play this season.
"Santino doesn't want to go through this process, and he doesn't like it one bit," Mars said. "He just wants to play football."
Texas A&M provided a statement to USA Today that read: "Texas A&M Athletics takes these allegations seriously, and we are reviewing the situation with the NCAA and the SEC Office."
The USA Today story comes in the wake of allegations of a "toxic culture" of bullying at Maryland, where the strength coach resigned and head coach DJ Durkin was placed on administrative leave. In June, Terrapins lineman Jordan McNair died of heatstroke two weeks after struggling to make it through a workout.