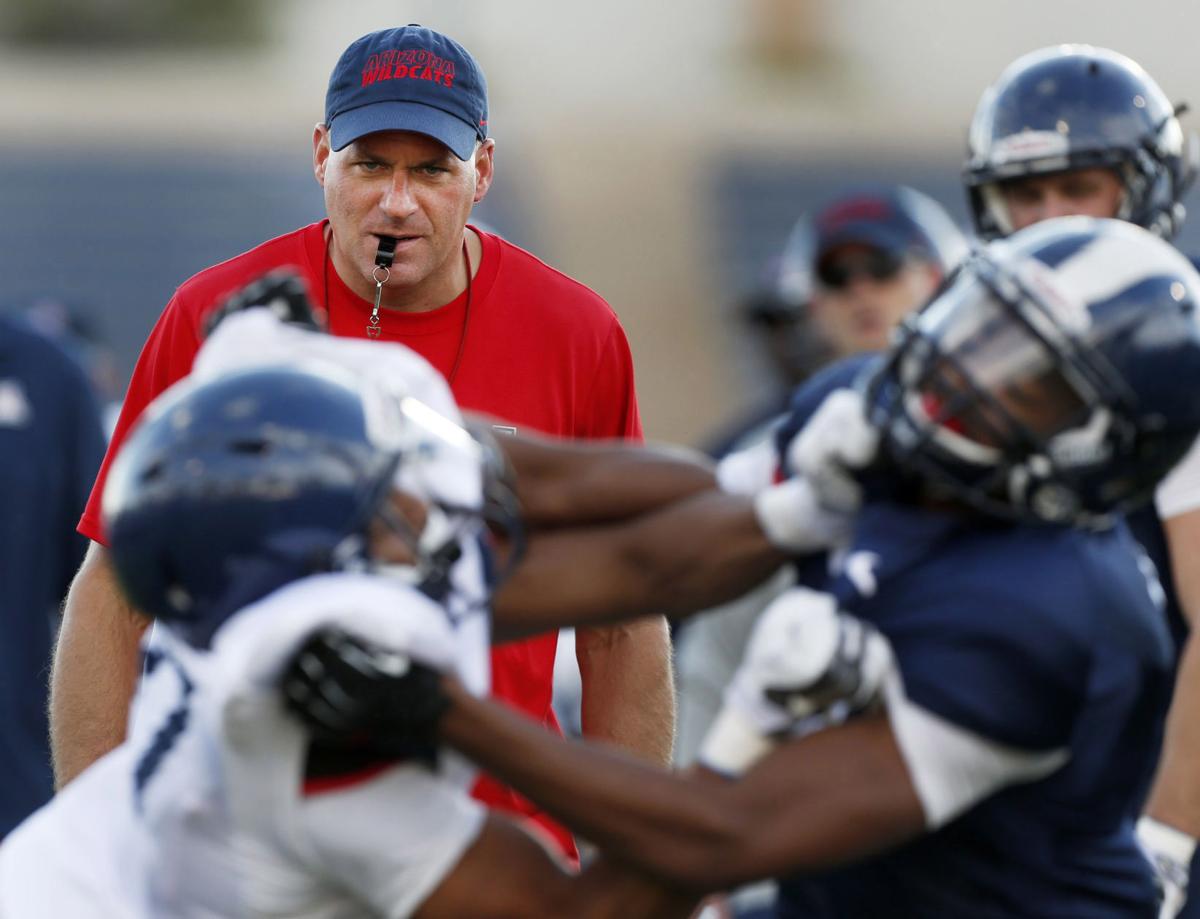 The University of Arizona spent nearly $137,000 to investigate sexual harassment claims levied against former football coach Rich Rodriguez. When it didn't find enough to fire Rodriguez for cause, the UA paid nearly $6 million to buy him out of his contract.
The UA announced Rodriguez's firing on Jan. 2, 2018, days after his former assistant filed a $7.5 million claim against him with the Arizona Attorney General's Office alleging sexual harassment and a hostile work environment. The former assistant told the Office of Institutional Equity in October 2017 that Rodriguez had harassed her on multiple occasions, according to the UA's statement about Rodriguez's firing.
The UA hired the law firm Cohen Dowd Quigley to conduct a comprehensive investigation into the allegations, which was completed on Dec. 28, 2017. The three-month investigation found that the specific harassment allegations made to OIE could not be substantiated based on the evidence and witnesses, according to the UA's statement.
However, UA officials said that the athletic department "did become aware of information, both before and during the investigation, which caused it to be concerned with the direction and climate of the football program."
Rodriguez took to Twitter after his firing, saying he had fully participated in the investigation, and voluntarily submitted to a polygraph test. He also claimed that his former assistant did not cooperate with the investigation.
The Star filed a public records request for the investigative report and total cost of the investigation on Jan. 4, 2018. On Friday — nearly 15 months after the request was filed — the UA responded with the cost of the investigation, but refused to produce the report, citing attorney-client privilege.
Rodriguez is now the offensive coordinator at Ole Miss; it's unclear whether his new employer had access to the report prior to their hiring of him.
Teri Bentson, UA's Public Records Coordinator, did not immediately respond to the Star's inquiries regarding why it took so long to process the request.
On Jan. 18, 2018, Rodriguez's former assistant filed a second claim against the University of Arizona, this time seeking $8.5 million in damages.
However, neither the claim against Rodriguez nor the one against the UA was ever filed in court.
Reached Friday, Rodriguez told the Star he could not comment.
In an interview with KVOA earlier this week, Rodriguez said he wanted the law firm's report made public, but the UA has declined to release it.