Best video clips of Kevin Sumlin following Arizona's scrimmage on Saturday. 
UA football heads into final week of spring football practice period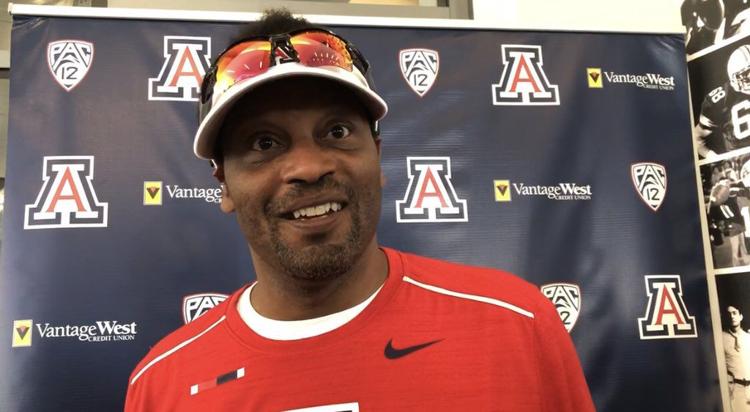 Arizona wrapped up another week of spring practice on Saturday and the Wildcats spent the afternoon at Arizona Stadium with a scrimmage. 
The Wildcats will have a final week of practice before next Saturday's spring game on April 13 at 5 p.m. 
UA head coach Kevin Sumlin provided updates on the team following the scrimmage, here's what he had to say. 
The latest wide receiver and cornerback contributions
Kevin Sumlin on freshmen Jaden Mitchell and Christian Roland-Wallace: pic.twitter.com/wYRBUAKRo1

— The Wildcaster (@TheWildcaster) April 6, 2019
Tight end Bryce Wolma is done for spring
Kevin Sumlin says tight end Bryce Wolma has a "broken bone in his elbow" and is out for the remainder of spring practice. pic.twitter.com/faPyEjIyx8

— The Wildcaster (@TheWildcaster) April 6, 2019
Jalen Harris' impact on the defensive line
Kevin Sumlin on edge rusher Jalen Harris: "He can be a difference-maker as a pass rusher. He's long and athletic." pic.twitter.com/FqR16tVAO9

— The Wildcaster (@TheWildcaster) April 6, 2019