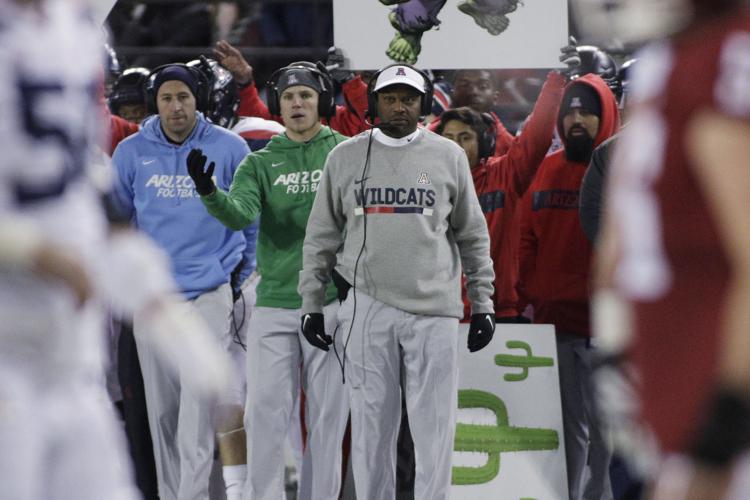 Arizona-Arizona State. ASU-UA. Wildcats-Sun Devils. 
It's the rivalry game that gives either institution 365 days of bragging rights and and a silver cup but this season, a bowl game also hinges on the outcome for Arizona. Wildcats win, they're in a bowl game. If they lose, they're out. It's that simple. 
The Sun Devils have a 6-5 record while the Wildcats are 5-6 after losing to Washington State on Saturday. It's also the first chapter of the Territorial Cup game with Kevin Sumlin and Herm Edwards. 
Sumlin held a press conference on Monday to preview the rivalry, here's what he had to say.