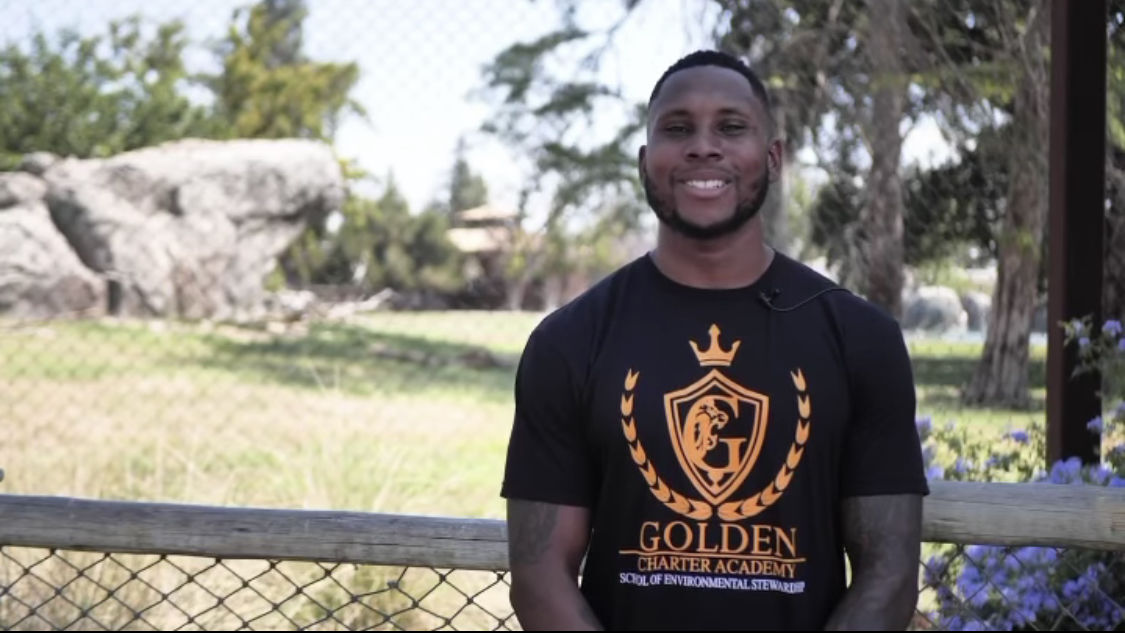 One phone call changed Robert Golden's life.
It was weeks before the 2018 NFL season, and Golden — who had signed with the Kansas City Chiefs after six seasons with the Pittsburgh Steelers — had home on his mind more than usual.
Home was Fresno, California. Golden spent his entire life trying to escape his impoverished and troubled community. He used football as an escape route even though he said "teachers used to tell me only 1% of football players make it to the NFL."
Golden spent his entire life becoming one of the 1% — then made a decision that would cost him money and ultimately his NFL career.
"He called me and said, 'Man, I think I'm going to hang it up,'" said C.J. Jones, a respected figure and activist in the Fresno area. "I said, 'Why?' He said, 'I think my calling is to come back and save these kids.' I said, 'Are you serious? Man, you're talking about millions and millions of dollars; I can't tell you yes or no.' "
Golden told the Chiefs about his life-altering decision just three weeks before Kansas City's season opener. The defensive back and special-teams ace was done with football.
The sport "wasn't really my motivation anymore," Golden said. "I love the game of football, but I felt like giving back to my community and doing something bigger in the world was what I was purposely put on this earth to do."
Next August, the 30-year-old Golden — with the help of Jones — will launch Golden Charter Academy in southwest Fresno.
The charter school will be unlike any institution in the United States. Golden Charter Academy's entire curriculum will be focused around a zoo. Students will have access to Fresno Chaffee Zoo Monday through Friday, and families of students will receive yearly passes.
The charter school plans to open a temporary facility either walking distance or a short drive away from the zoo. The school is set to open Aug. 20, 2021 — 20 and 21 representing the jersey numbers Golden wore with the Steelers. By '22, Golden's jersey number with the Chiefs, Golden Charter Academy will move to a state-of-the-art campus.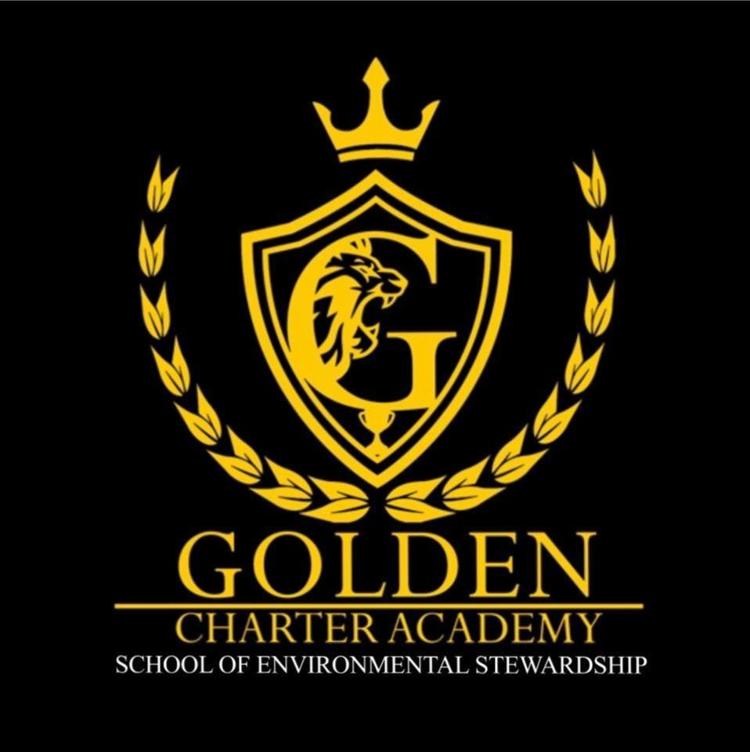 The charter school will start by taking students in kindergarten, first, second and third grades, and then expand each year until 2027. Classes will be centered around animal and plant species at the zoo. Rather than drawing up numbers on a whiteboard, teachers will use wildlife and math problems from the zoo. Math equations, for example, could be about how much meat a Malayan tiger eats compared to an African lion.
"Children aren't used to sitting in a classroom with a textbook and getting instructions from a teacher and then go about their business," Golden said. "They're observers now, they want to be able to touch, see and feel."
The charter school is just the latest way Golden is trying to help his hometown. During his six seasons (2012-17) with the Steelers, Golden donated shoulder pads, gloves, socks and more to his alma mater of Edison High School. It was a perfect match since the high school's colors are also black and gold. Golden also spoke to different Fresno schools during his offseasons about what it takes to be successful in pro football.
After his father died in 2016, Golden started an annual diabetes walk. The event provides free blood-sugar testing and activities for families.
Now he's tackling education. Fresno Chaffee Zoo CEO Scott Barton, who served as the general curator of Reid Park Zoo when Golden played at the UA, said zoos "can be used as inspiration to learn."
"We can teach language, art, physics and chemistry," Barton said. "We can give children actual math problems calculating the dosages that our veterinarians would have to do. We can also do math problems like giving them the footprint of an elephant and telling them that it weighs 8,000 pounds, and then ask them how many pounds per square inch that is for the elephant's foot."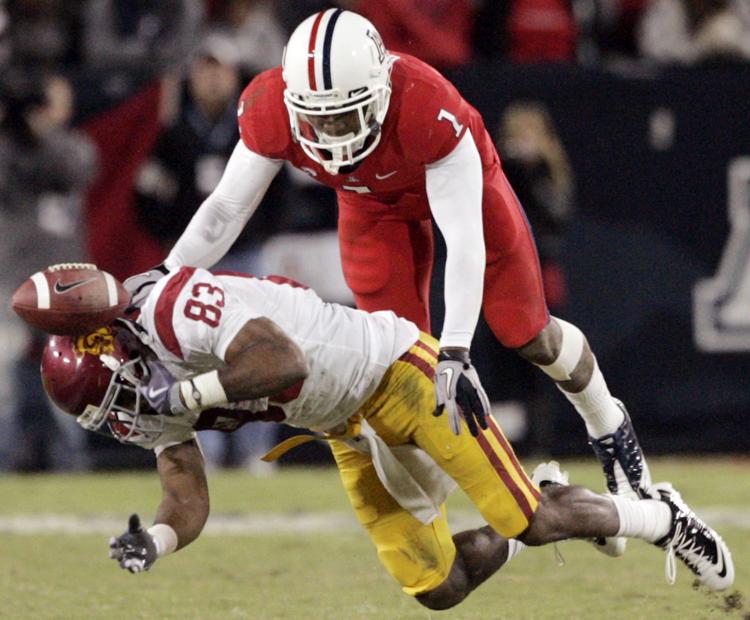 The Fresno Chaffee Zoo features lions and elephants as well as reticulated giraffes, orangutans, California sea lions, cheetahs, red kangaroos, colobus monkeys, giant anteaters, red kangaroos, ring-tailed lemurs, southern white rhinoceroses, warthogs, red wolves, stingrays, farm animals and several bird species. The park also has a prehistoric section where Golden's students can study paleontology. They will also have access to guest speakers.
"Imagine a kid from Fresno — or Tucson — being able to talk to an Oxford-educated biologist working on elephants in Tanzania, or a fantastic woman who works on tapirs and giant armadillos in Brazil," Barton said.
The idea to collaborate with the Fresno Chaffee Zoo sprouted when Dean Watanabe, the zoo's chief conservation education officer, was introduced to Golden through a mutual friend. Watanabe is a Tucson native and Catalina Foothills High School graduate who attended BYU; his parents, who still live in Tucson, knew about Golden from his time playing football for the Wildcats.
"I told him I'm from Tucson and he told me to Bear Down right away," Watanabe said.
Then Watanabe asked Golden: "What if the zoo became an extension of the classroom?"
Before long, Golden and Watanabe came up with two goals: Become a beacon for one of the most troubled communities in Fresno, and use environmental conservation to help students learn.
"For the zoo, it allows us to achieve our goals and meet our mission to be a meaningful partner with our community," Watanabe said. "It's really building that idea of what the zoo could mean for our community, and our zoo is at its best when it's working with the community."
The idea to expose kids to life outside of a normal classroom stemmed from Golden's experience at Edison High School, where he starred before enrolling at the UA in 2012. Golden played under assistant coach Tony Perry, known as a "DB guru." Perry, who died in 2017, traveled with Golden to football camps around the country.
The trips opened up Golden's eyes to what life outside of Fresno was like.
Now, "I want to give children who come from underserved communities a chance to come out of their neighborhood and see what life has to offer them," Golden said.
Golden Charter Academy, a school founded by a former NFL player, will not offer athletics. It will, however, introduce kids to different careers. The zoo's accountants, chefs, veterinarians and other occupations will all work with the children.
"He wants students to know there's a lot more than southwest Fresno. … They can find out there's more to this world through science and animals," Watanabe said.
Golden Charter Academy may still be in the developing stages, but the former Wildcat believes it can change the lives of a future generation.
"It's a dream come true for me to get to a point where we are at right now," Golden said. "We still have a long way to go, but we're starting to see the light at the end of the tunnel, and I'm excited to be able to help children in my hometown. … We look forward to developing environmental stewards so they can help make this world a better place."