Here are three things to watch in the Arizona Wildcats' game vs. Southern Utah at Arizona Stadium (Saturday, 8 p.m., Pac-12 Networks), plus a score prediction and some pertinent preview links:
Another week, another mystery surrounding UA quarterback Khalil Tate. Heading into the opener, it was how he would fit in a new offense. Heading to Houston, it was how much more he'd run the ball. Now the focus is on Tate's lower left leg, which he appeared to injury early in the Wildcats' loss to the Cougars. Tate hobbled around for the better part of three quarters, then seemed to find a comfort zone in the fourth. Coach Kevin Sumlin indicated early in the week that Tate wasn't 100 percent. So we'll see what he looks like tonight. Tate doesn't need to run a ton for Arizona to move the ball against Southern Utah. But a vintage Tate sprint down the field at Arizona Stadium would do wonders — for him, for the team and for the crowd. Ideally, the game will be in hand by early in the third quarter so Tate and other starters can rest for next Saturday's Pac-12 opener at Oregon State. If that happens, look for multiple quarterbacks to get snaps as Sumlin and his staff take full advantage of the new redshirt rule.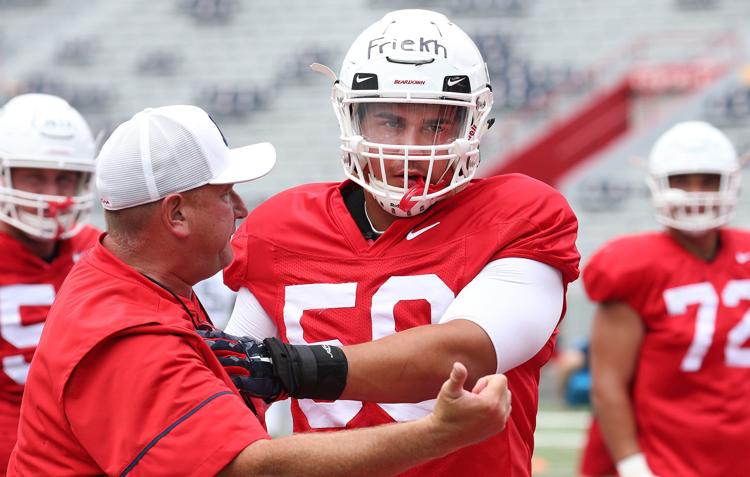 Who knew Arizona would miss Layth Friekh this much? Friekh has been such a solid performer for the Wildcats, you rarely noticed him — until he was gone. Not that his replacement at left tackle, freshman Donovan Laie, performed poorly; apparently, he impressed the coaches so much that he's remaining in the lineup. But something has been missing from Arizona's offensive line, and Friekh should help stabilize it. With Friekh at left tackle and Laie on the right side, Cody Creason will shift to left guard to team with Friekh, according to Sumlin. It's interesting that O-line coach Joe Gilbert is pairing his most experienced linemen. The guard and tackle must be in sync in Noel Mazzone's offense, which often requires them to pull in tandem. The best-case scenario tonight is complete dominance up front. Arizona rushed for 506 yards last year against Northern Arizona, which is also plays in the Big Sky Conference. A similar performance — and a general re-establishment of the ground game — would take some of the pressure off Tate, who has pressed at times this season.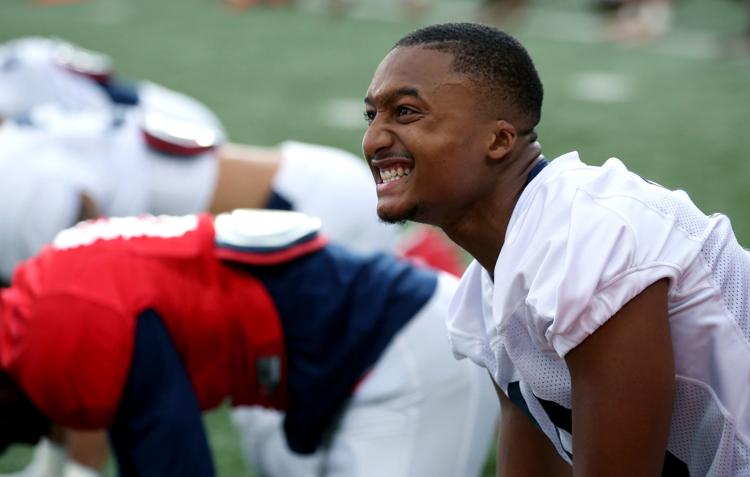 In the ongoing search for sacks and takeaways, Sumlin suggested there would be schematic changes on defense. How that will manifest remains to be seen. The easiest solution is to blitz more. It's not something Marcel Yates wants to do, but, based on the first two games, it's something he has to do. Who's doing the blitzing, and the covering, is also of point of interest. Kylan Wilborn, last year's leading sacker, has yet to establish any sort of presence. Promising Anthony Pandy hasn't played nearly as much as expected; maybe it's time for Yates to bring back that third-down package featuring extra linebackers and defensive backs? Speaking of the secondary, we're expecting Jace Whittaker and Scottie Young Jr. to return in some capacity. Both dressed last week but couldn't go. Where a healthy Young fits into the puzzle is unclear. He seems like a natural for the "Spur" position. But freshman Dayven Coleman looked good there last week, and veteran Tristan Cooper might be back from injury. Young could split time at free safety with Isaiah Hayes, although you could make a case they both belong in the starting five. This game should give the coaches a chance to sort it all out.
FINAL SCORE: Arizona 56, Southern Utah 21
Contact sports reporter Michael Lev at 573-4148 or mlev@tucson.com. On Twitter @michaeljlev