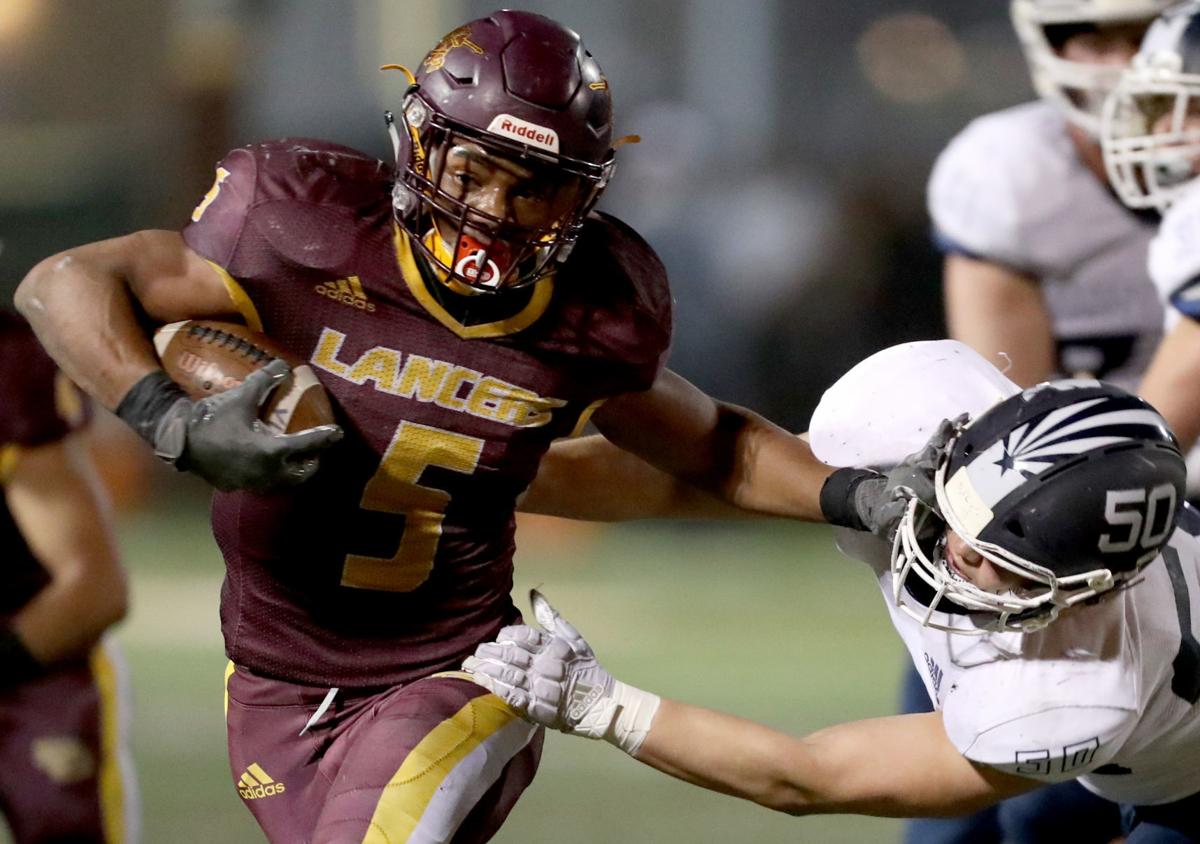 TEMPE — If it were up to Kevin Sumlin and Herm Edwards, there'd be a law forbidding Arizona's football players from leaving the state.
The 2019 season has continued a golden age of sorts for high school football in the state, based on the amount of college and NFL talent produced in the last decade.
Arizona's Open Division playoff bracket, which features the top eight teams in the state among Class 4A, 5A and 6A schools, produced 22 players with Power 5 conference scholarship offers.
"When you see those top eight teams, you're seeing really, really good football and a lot of talent in that bracket," Sumlin, the UA's coach, said earlier this week.
Over the last two years, Phoenix has attracted over 25,000 new residents. Since the 2010 census, the Valley has added over 200,000 new residents — and is still growing.
Sumlin has witnessed the growth first-hand dating to 2012, when he became the head coach at Texas A&M and began recruiting Phoenix alongside former assistant coach Jeff Banks.
Now, "there are high schools in places where there were just horses and farms, right? All the way to Goodyear," Sumlin said. "There was no Goodyear 20 years ago. … It has really grown in the last 15 years to schools in places where there was nothing. They built a stadium where there was nothing. With the population growth and people moving there, the talent level has grown."
So who owns recruiting in Arizona? It's complicated.
A Star analysis of the top-10 in-state high school players in the last 10 recruiting classes, according to 247Sports.com's rankings, showed that kids are increasingly going elsewhere. Arizona State signed 16 of the 92 players on 247Sports.com's list — eight either went to a junior college or are members of the 2020 class and undecided — while Arizona got nine of them. But UCLA signed eight, Oregon seven and Washington six, followed by traditional powers Texas, USC and Nebraska, with four apiece.
A look at the 2019 and 2020 recruiting cycles, however, reveals something even more troubling. Neither UA nor ASU has landed a player ranked in 247Sports.com's top-10 last year, and the 2020 class looks to be more of the same — though a few recruits, including one with deep UA ties — remain undecided.
And remember those 22 Open Division players with Power 5 offers? Only one has committed to play for ASU. That's one better than UA, which is so far striking out.
Salpointe Catholic, located a bike ride from the UA's campus, has five players who have either committed to a Power 5 conference school or hold offers from one. None so far has opted to stay in-state.
Salpointe Catholic's Bijan Robinson picked Texas. Teammate Lathan Ransom chose Ohio State. Offensive lineman Bruno Fina is heading to UCLA, and offensive lineman Jonah Miller and quarterback Treyson Bourguet have yet to make up their minds. The UA and ASU have both offered Miller, and the UA was the first to offer Bourguet — whose brother is a walk-on quarterback at ASU.
In a story in The Athletic last week, Robinson — the state's top running back and arguably the best rusher in local history — said he was drawn to the schools that spent the most time recruiting him. That wasn't Arizona.
"I feel like they should have been here a lot more. You know how? 'Cause, you know, Texas and Ohio State are so far from here and they're here all the time. I constantly talk to them all the time," he told The Athletic. "You know, I didn't have that same feel with U of A. I'll talk to those coaches all the time from Texas. I barely ever texted the U of A coaching staff, even the old coaching staff."
Ransom told the Star last summer that Arizona backed off on recruiting him after he received offers from Georgia, Ohio State, LSU and Michigan.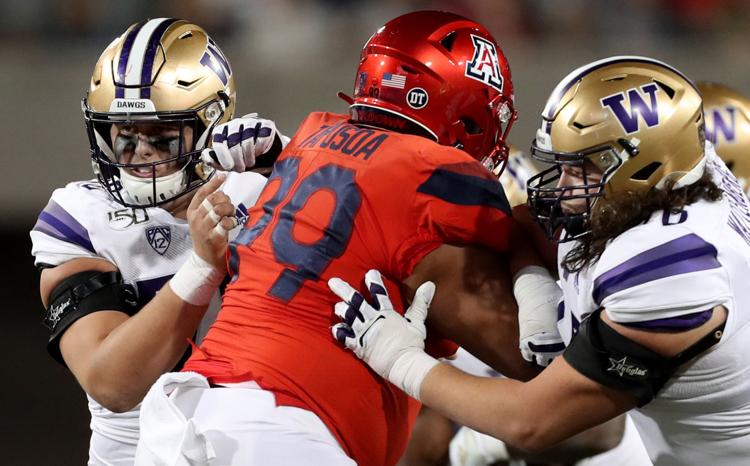 It's not just the current regime. Rich Rodriguez and his staff failed to land former Salpointe Catholic offensive tackle Matteo Mele, whose grandfather, Bill Lueck, played for the Wildcats decades ago. Mele chose Washington, and started at center in this season's 57-21 win. Given the plethora of injuries to the UA's offensive line, Mele would likely be starting for Arizona, too.
"He was recruited horribly by the U of A," Salpointe coach Dennis Bene told The Athletic. "You can't lose that kid. You can't lose him. … That can't happen or be a repetitive story. That's not a good story to repeat. Be relentless."
In Sumlin's first two full recruiting classes, he has signed (or received verbal commitments from) just four in-state high school players: Marana offensive lineman Jordan Morgan and Phoenix Desert Vista punter Kyle Ostendorp signed a year ago, and Gilbert High School quarterback Will Plummer and Peoria Centennial wide receiver Dyelan Miller have committed for 2020.
If there's a silver lining, it's this: The Wildcats have 13 verbal commits for next season, meaning their class is likely to grow before the Dec. 18 early signing period.
Arizona's recruiting rating would surge if it signed the two best defensive linemen in the state: Gilbert four-star defensive end Jason Harris and Florence pass rusher Regen Terry. Sumlin flew his helicopter from Tucson to Phoenix to catch both of their games in September, and both Terry and Harris visited for last week's game against Utah.
The 6-foot-7-inch, 220-pound Harris is the son of two Wildcats: His father, Sean, played on the UA's "Desert Swarm" teams and in the NFL, and his mother, Cha-Ron, played basketball. Jason Harris' older brother, Jalen, currently plays for the UA. And yet Harris is mulling offers from Colorado, Texas A&M and UCLA, and 247Sports.com's "Crystal Ball" projections overwhelmingly have him picking the Buffaloes.
Parents could factor into Terry's decision, too: His father, Reggie, is on Boston College's football operations staff.
If Arizona can find a way to sell both players on Tucson, the Wildcats could be in decent shape for the 2020 recruiting cycle.
If the UA whiffs on both, it'll be another what-could-have-been player to leave Arizona to play elsewhere.