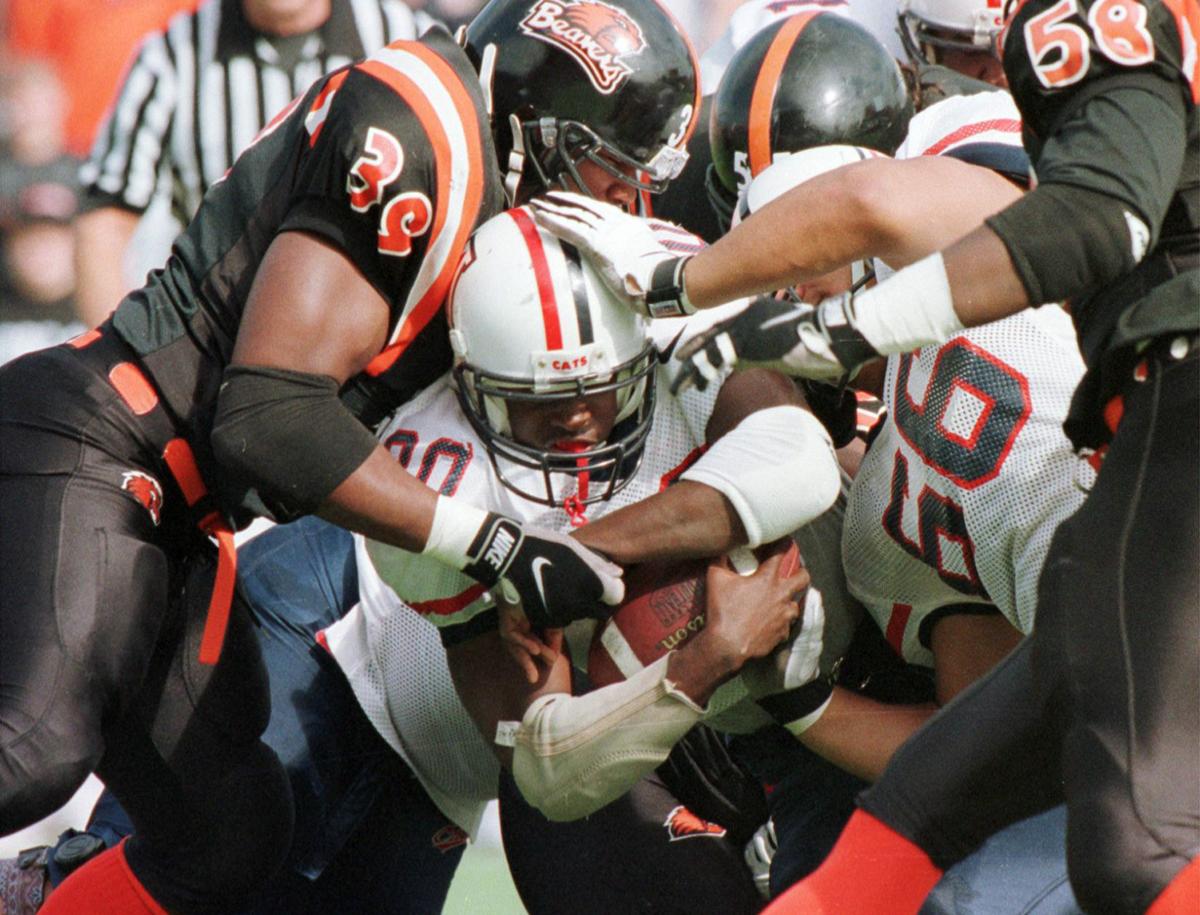 As we acknowledge the 20th anniversary of the 1998 Arizona Wildcats — by record, the best team in school history — it's worth noting that it's the 25th anniversary of the '93 Wildcats, the second-best team.
Although that distinction is a matter of opinion.
Some would posit that the 1993 squad — the peak of the "Desert Swarm" era — was actually the greatest. It's impossible to prove. But the debate will rage eternally.
The '98 team finished 12-1 and fourth in the Associated Press Top 25, ending the season with a Holiday Bowl win over Nebraska. The '93 team finished 10-2 and 10th in the AP poll, ending the season with a Fiesta Bowl shutout of Miami.
We asked a chronicler of both squads, longtime UA radio play-by-play voice Brian Jeffries, to compare the two. What would happen if they played each other?
"Since Dick Tomey coached both those teams, I would say the '93 team would come out on top," Jeffries said. "They had a far superior defense. That's what Dick built his teams around. That was one of the greatest defensive teams ever. I always put defense ahead of offense."
Led by Tedy Bruschi, Rob Waldrop and others, the '93 team ranked in the top 10 in the nation in total defense, rushing defense and points allowed. Arizona finished the regular season No. 1 against the run, allowing 30.1 yards per game and a microscopic 0.9 yards per attempt. The Wildcats then held the 10th-ranked Hurricanes to 35 yards on 20 carries.
But just because the '93 team might beat the '98 team in a head-to-head matchup doesn't mean the former deserves the title of all-time best. The '93 team lost twice, to UCLA and Cal. The '98 team lost only once, to UCLA.
The '98 team also was more well-rounded, ranking in the top 20 nationally in total offense, rushing offense and scoring – as well as in rushing defense and points allowed. The '93 team ranked outside the top 50 in total offense and scoring.
"The '98 team had the best record in school history – I just don't think you can deny that," Jeffries said. "I'm not going to say they won all their games easily that year, but they played with a chip on their shoulder, a sense of authority. When they beat Nebraska, that kind of capped it."