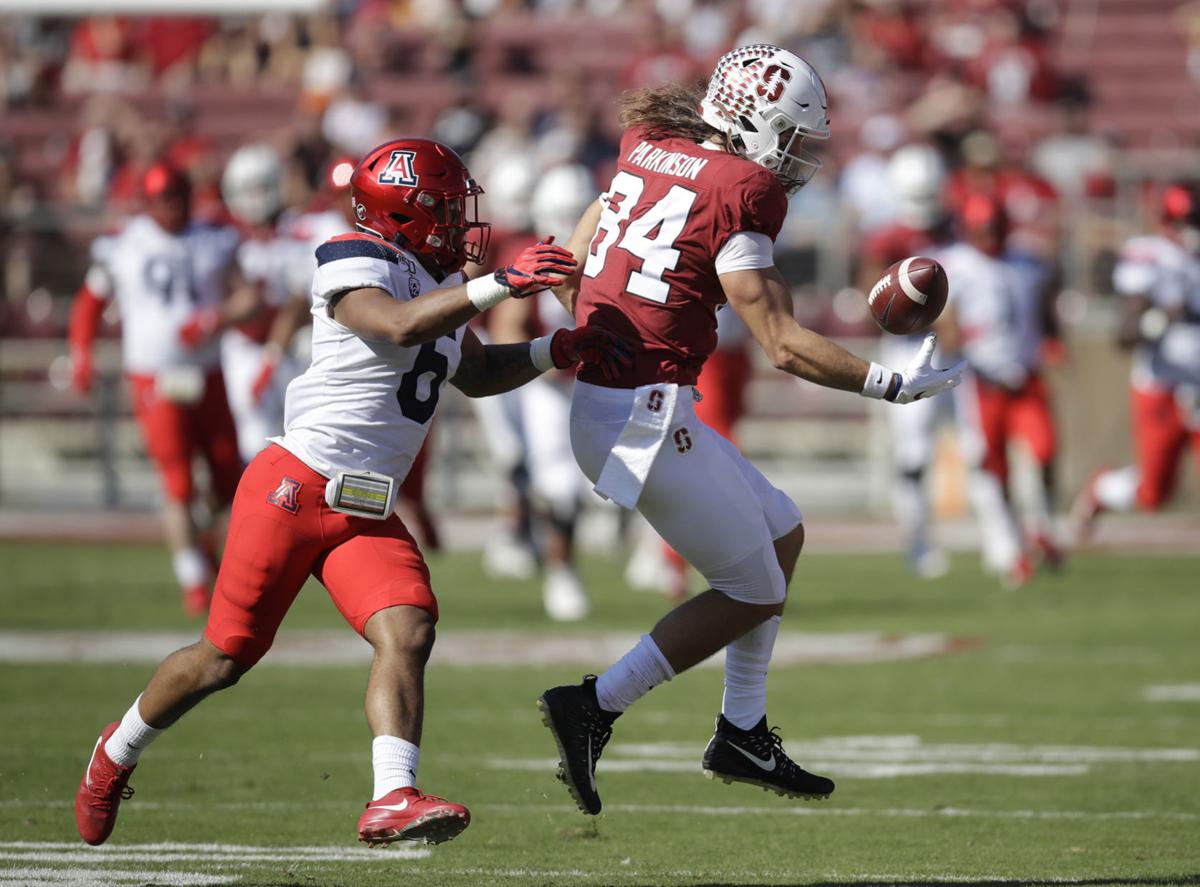 It wasn't a move Kevin Sumlin wanted to make. But it was a decision he felt he had to make.
Sumlin could sense that the Wildcats' season was slipping away. The defense had shown signs of progress, but it backslid in a big way last week. The unit's overall numbers weren't good.
So Sumlin did something he never had done before — something that's believed to be unprecedented in the history of UA football: He fired two assistant coaches with four games to go.
Sumlin dismissed defensive coordinator Marcel Yates and linebackers coach John Rushing on Sunday, elevating staff analysts Chuck Cecil and Hank Hobson to those positions. Sumlin explained his thought process Monday. He used the phrase "best chance to win" about a half-dozen times.
"My job is to give our team the best chance to win weekly," Sumlin said. "I owe it to our players and our fans to give them the best chance, and so we moved on."
Sumlin noted that Arizona had allowed 133 points over the past three weeks, all UA losses. He previously gave credit to the defense for helping the Wildcats stay within striking distance against Washington and USC while the offense and special teams struggled.
The first half against Stanford last week left Sumlin with a different impression. The Wildcats surrendered 31 points to the Cardinal — 11 more than Stanford's per-game average entering the contest.
Asked if he was surprised at how poorly the defense performed, Sumlin said: "I think my reaction lets you know."
Arizona fell to last in the Pac-12 in points allowed per game (35.0). The Wildcats rank 11th in yards allowed (469.9). They never finished higher than ninth in either category during Yates' first three seasons.
So Sumlin made the call to move in a different direction and had to have a couple of tough conversations Sunday — particularly with Yates, who worked under Sumlin at Texas A&M in 2012 and '13. Yates spent the next two seasons as the defensive coordinator at Boise State, his alma mater, before joining Rich Rodriguez's UA staff in 2016.
"It's always difficult when you have to have that conversation with another man, as much time as you spend together, particularly in this business, which is not an 8-to-5 job," Sumlin said. "It's a lot of hours, it's a lot of thought, it's a lot of talking, it's a lot of things.
"You combine that with the fact that when I became the head coach at A&M, I hired him as a secondary coach. We sat and talked about career paths. When he went back to his alma mater as a defensive coordinator, I supported that. It's not like it's somebody I didn't know. These kinds of things are hard.
"But that being said, it's a business for big boys, grown men. It's hard. My job is to evaluate, continue to analyze and try to give our players the best chance to win."
Sumlin decided Cecil was the best man for that job. The former UA All-American, who turns 55 on Nov. 8, had served as an off-field analyst for his alma mater since 2017. Cecil coached in the NFL for 15 years, including a two-year stint as defensive coordinator for the Tennessee Titans in 2009 and '10.
Because Cecil has been involved in meetings and game-planning, Sumlin expects a smooth transition. Cecil hit the ground running at practice Monday. Arizona (4-4, 2-3 Pac-12) hosts Oregon State (3-4, 2-2) on Saturday.
"He's been in that room," Sumlin said. "He understands the verbiage. So you don't have to have a full-scale change of the communication piece, which I think becomes big.
"He's been around. Here's a guy who has been a defensive coordinator at the highest level, been an assistant coach, played for years. He's got some knowledge.
"For us right now, he and Hank give us an opportunity to go in a different direction, probably not dramatically, not a wholesale change but just from an energy (standpoint)."
Hobson returned to the UA program this year as an analyst. He played linebacker for the Wildcats from 2011-14 and worked as a graduate assistant under Rodriguez from 2015-17.
Hobson will coach Arizona's linebackers. Cecil will handle the safeties, in addition to his coordinator duties.
"They know what they're talking about," Sumlin said. "They know where we are. They've seen the issues.
"What we want to do is give our players and our fans a chance to win this season and get to postseason play. That's where the decision was made. That's what it was about."
Arizona is favored by 5½ points over Oregon State. The Wildcats need to beat the Beavers and win at least one more game — against a gauntlet of No. 7 Oregon, No. 9 Utah and Arizona State — to earn bowl eligibility. Arizona came up a game short in Sumlin's first season, finishing 5-7.
Cecil will get a tryout of sorts over the final four games. Sumlin said every coach faces an audition every week. It's the nature of the business.
"When you're a coach, everybody's interim," Sumlin said. "That's the way it is. The approach is about this week and this season and what we can do."
Cats 'comfortable' with 2 QBs
Arizona is expected to continue platooning quarterbacks Khalil Tate and Grant Gunnell against Oregon State.
Tate started against Stanford and played the first two series. Gunnell played the next two. The freshman got one more drive in the second half before Tate finished the game.
"That's something we're going to continue to investigate," Sumlin said. "But obviously both of those guys are capable of being successful.
"Although we did not win the game … I thought both of them were effective, extremely effective, particularly in the first half."
Arizona had 31 points through three quarters, with both quarterbacks leading scoring drives.
Both made critical errors in the fourth quarter, when the Wildcats were shut out.
"We feel comfortable with both those guys," Sumlin said. "Our team feels comfortable with both of them.
"So that's going to continue, and I kind of like it. I kind of like the competition. They're two different guys. I think that also creates some issues for people to prepare."
Extra points
• OSU coach Jonathan Smith told reporters that he doesn't expect radical changes from the UA defense. "We're focused on the tape and what they've done," Smith said, per The Oregonian. "That's what you focus on, the schemes they run, the players they have. Players are what count out there." Smith added that the Beavers would "make some adjustments if it's different in the first quarter."
• Smith said tailback Jermar Jefferson and center Nathan Eldridge, a former Wildcat, are "50-50" to play Saturday. Jefferson, who rushed for 1,380 yards as a freshman, has been in and out of the lineup because of injuries. Eldridge, who transferred to OSU in the offseason, has been out since Sept. 7 because of an ankle injury.
• The UA released a video on its Twitter feed honoring late coach Dick Tomey, who will be recognized during homecoming festivities this weekend. One of Tomey's former players, Tedy Bruschi, narrates the video, which also reveals the "Desert Swarm"-inspired throwback uniforms the Wildcats will wear Saturday.