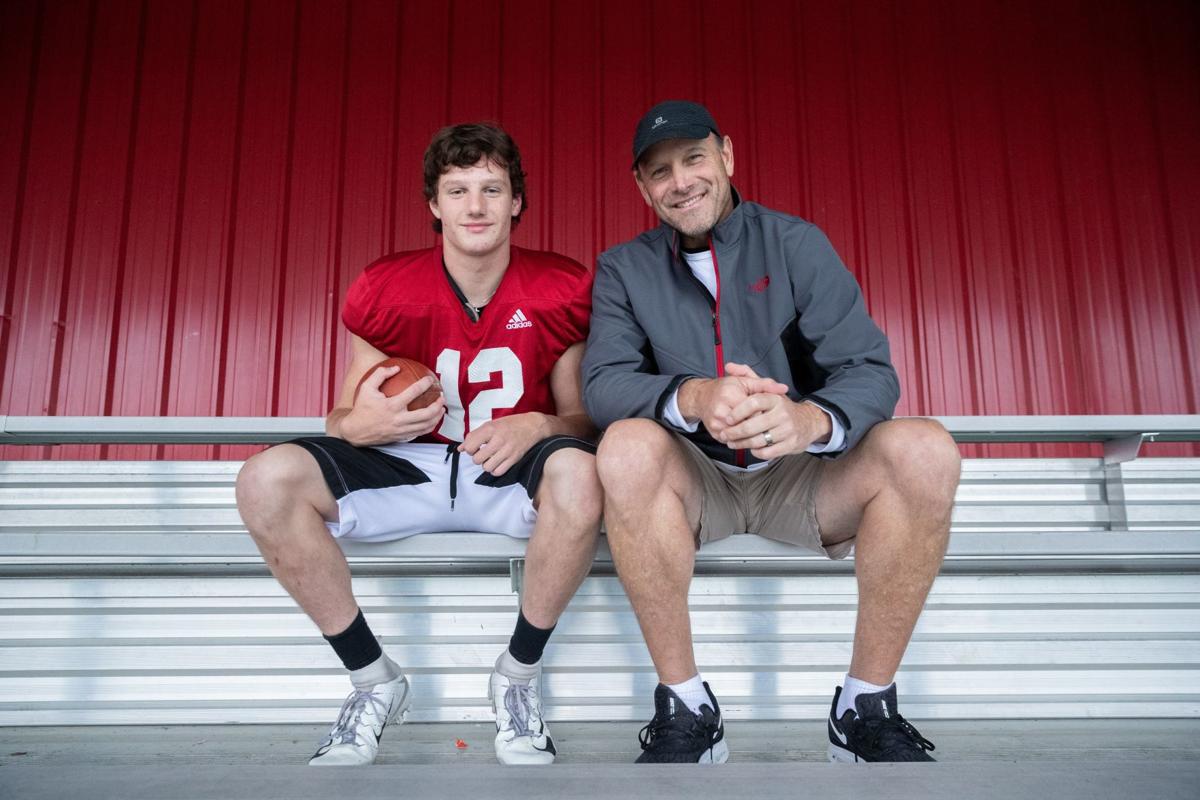 Amid a global pandemic that has shut down sports and in-person recruiting nationwide, Clay Millen and his family traveled from their home in Snoqualmie, Washington, to Tucson.
Millen's first taste of the UA wasn't typical of a quarterback visiting his next school and future city. Millen and his parents flew into Tucson from Seattle on Wednesday, not for an official or unofficial visit — the NCAA's recruiting dead period is in place through June 30.
The Millens called it a family vacation. They spent a few days walking — and driving — around the university area and scoping out where Clay plans to play.
"But when I got here, I knew this was the school that I wanted to go to and I'm 100% committed here," he said. "I love it here. I think this is a great town and this is where I want to spend the next four years. I'm all-in here."
Millen, the son of former NFL quarterback Hugh Millen, verbally committed to the Wildcats on Friday. The 6-foot-3-inch, 188-pound Millen is rated by 247Sports.com as a four-star prospect and the nation's 10th-best pro-style quarterback, making him Arizona's highest-rated commit for the 2021 recruiting class.
He picked the Wildcats over offers from Oregon State, UNLV, Indiana, Colorado, Florida Atlantic and Oregon, which is where his older brother, Cale, who is also a quarterback, currently plays.
Millen took over starting quarterback duties at Mount Si High School, where Hugh Millen is an assistant coach, once his brother joined the Ducks. Last fall, Millen threw for 3,145 yards and 34 touchdowns while being intercepted just once. In a playoff game against Chiawana High School, he completed 33 of 38 passes for 500 yards and six touchdowns.
Millen spoke to the Star on Saturday about his decision to pick UA, growing up in an NFL household and what Wildcats fans can expect out of him:
What made you decide to commit to Arizona — and why now, in June?
A: "Arizona offered me during (last) season, so they've been recruiting me for about six or seven months now. Over that time, I've developed such a great relationship with Coach (Noel) Mazzone, Coach (Kevin) Sumlin and Coach (John) Marinelli, (an analyst). The entire staff has been great to me, and they said that I've been the only quarterback they recruited (for '21). They said they wouldn't contact anyone else until I made a decision, and it's nice to know they were all-in on me. I just felt right with Arizona."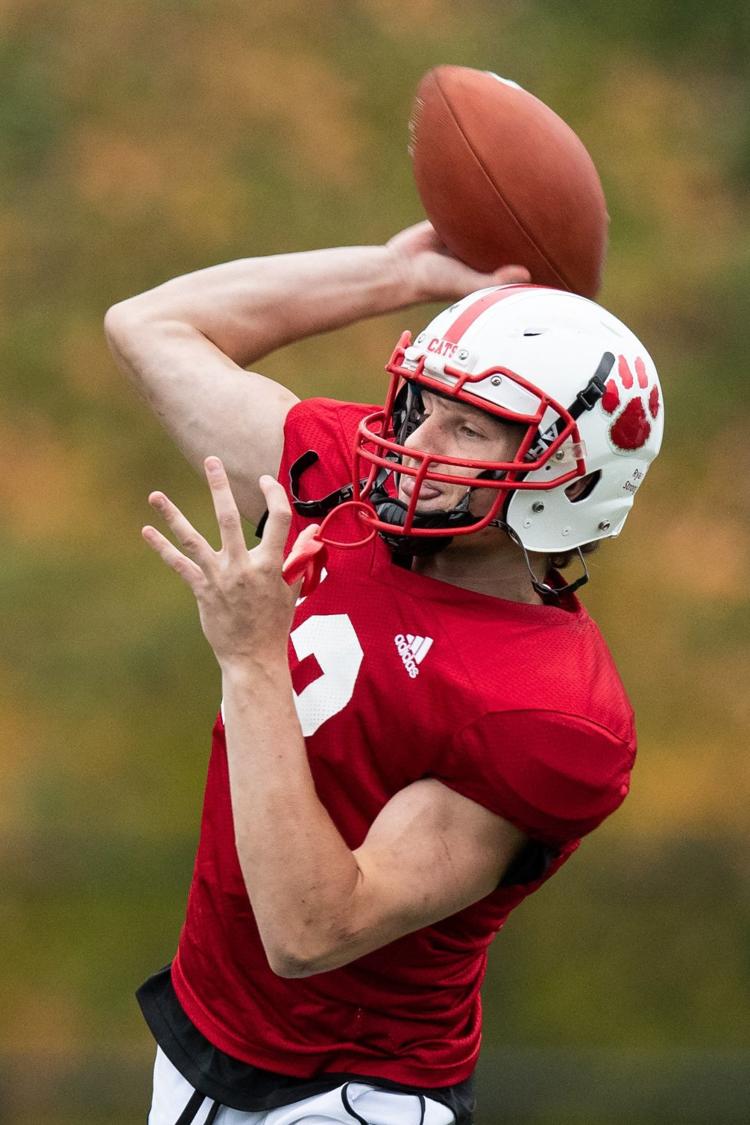 What do you like about the campus and the city of Tucson?
A: "This is my first time in Tucson and I think I might've gone to Arizona when I was really young, but I can't remember it. Obviously, some people don't like the hot weather, but I've enjoyed it here and I like the warm weather. We've driven around the campus three or four times over the last couple of days. We've gone out to eat for the first few days and I just like it here a lot. It feels like home."
How has your relationship with Mazzone progressed?
A: "The more we talk, the more our chemistry has built. He came out to watch me throw and was really excited about that, so he's been recruiting me hard. They were super-excited when I committed, and I think Mazzone has great history with quarterbacks. A stat that he told me was every single quarterback over the last 10 years that has started for him is on an NFL roster. The only exception was that he had one NFL free agent wide receiver (Khalil Tate). Other than that, he's got a pretty good track record with quarterbacks, so I'm excited."
Has he compared you to any of his former quarterbacks?
A: "He thinks I have some Grant Gunnell in me. Grant is going to be a great mentor for me and he's going to have a great career at Arizona and will be really successful. As soon as I get there, I know he'll be teaching me and will be a great mentor to have to be successful there. It's great to have a guy two classes ahead of you who could kinda be that mentor."
How much did your brother influence your career, considering you both play quarterback and are only two years apart?
A: "He's been great to me. During my freshman and sophomore years, I learned a lot from him. He knows a lot and my dad played in the NFL so he passed down a lot of knowledge. At our house before games, we'd sit down and watch film and I got to mentally prepare my freshman and sophomore year. I could've played well my sophomore year, but I sat back and learned as much as I could and took in as much as I could from my brother. He showed me how to play, lead the team and win. He helped me be successful my junior year."
What about your father? Having a dad who quarterbacked nearly a decade in the NFL must be a nice resource to have.
A: "He's done a great job and passed down a lot of knowledge. It really helps to have a dad do that for you. He's been throwing to me from a super young age and he's always helped me. I'm super blessed."
Do you have a favorite NFL team connected to your dad's career?
A: "I have a favorite player. My dad used to play for the Patriots, so it's Tom Brady. I've grown up rooting for Tom Brady and now that he's on the (Buccaneers), I'll be rooting for them. Ever since I was a sports fan, I've always liked Tom Brady."
What's your favorite memory of all three Millen quarterbacks together?
A: "Off the top of my head over the last year would probably be the quarterfinal (playoff game) against Lake Stevens. They were ranked No. 1 all year in the Seattle Times, and Cale came out to watch that game. Obviously, my dad was coaching and I was playing. But we beat them and I was pretty stoked about that game so that was a cool moment within the past year of all of us together."
When you think of Arizona football players, who is the first person you think of?
A: "Probably Nick Foles. He won a Super Bowl and was Super Bowl MVP. For quarterbacks, when I think of the University of Arizona, I remember watching him against Washington and he's won the Super Bowl, so I think of him."
How has your skillset grown since taking over for your brother as the starter?
A: "I'm a later developer than most kids, so every year I've been growing and adding a little amount of weight. I've gotten stronger and just kept working with my receivers to work on timing. I'm excited for my senior year and I think I can make a huge jump from my junior to senior year. I'm excited for one last high school season."
What can you tell Arizona fans about what they can expect from you?
A: "I'm gonna work my butt off and I'm super competitive and love to win. I'm gonna do anything I can to help the team and win games."
Be the first to know
Get local news delivered to your inbox!