In honor of the 20th anniversary of the 1998 Arizona Wildcats — the best team in program history — the Star is looking back at that squad and those times. The first in a four-part series...
When did Dick Tomey first get an inkling that his 1998 Arizona Wildcats might be something special?
Heading into the season-ending Arizona State game, Arizona needed a win to become bowl-eligible. Tomey told his top quarterbacks, Ortege Jenkins and Keith Smith, that if the Wildcats won, neither would start in the bowl game. That assignment would go to fifth-year senior Brady Batten, who had missed most of the season because of injury. The way Tomey saw it, Batten — who remained unfailingly upbeat while down — deserved to start. Jenkins and Smith saw it the same way.
"They were amazing," Tomey recently recalled. "They both said, 'He sure does.'
"When I brought it up to those two guys, they were very, very supportive. They were supportive all through bowl practice, and we won the bowl game."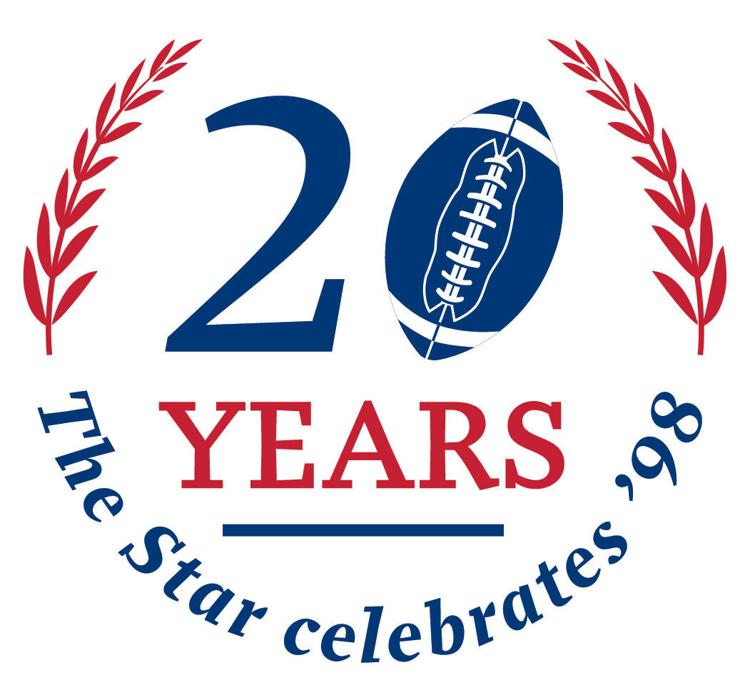 Arizona defeated New Mexico 20-14 in the Insight.com Bowl. Batten didn't finish the game. Tailbacks Trung Canidate and Kelvin Eafon were the offensive standouts. None of that mattered.
What did was how Jenkins and Smith handled Tomey's QB decision. Their unselfishness set the tone for a team that would be defined by that trait — a team that would become the greatest in UA annals.
Twenty years ago, Arizona football reached unprecedented heights. The Wildcats finished 12-1. They capped the year with a victory in the Holiday Bowl over Nebraska, which had won the national championship the previous season. Arizona landed at No. 4 in the final Associated Press Top 25.
"It was a magical season," said Barrett Baker, a safety and special-teams captain for the '98 Wildcats. "We had some unbelievable talent on that team. But we also had 105 guys where it came together the right way."
Tomey coached for almost 50 years. He knows that teams like that one don't come around very often — a notion supported by Arizona's records before and since.
But everything worked that year, from unconventional player platoons to a legendary leap of faith. The author of the latter was a willing participant in the former. Nothing exemplified the selflessness, togetherness and chemistry of the '98 Wildcats quite like their QB co-op.
If you have two …
Unlike most other positions, splitting snaps at quarterback generally doesn't work. Knowing how important it is to have a singular on-field leader, most coaches won't go there.
Tomey isn't most coaches. Heading into the 1998 season, Tomey determined that both Jenkins and Smith would play.
"I felt they were both starters," Tomey said. "They both deserved to play. They both respected each other. And that was ratified during the course of the season."
Dino Babers was Arizona's offensive coordinator and quarterbacks coach from 1998-2000. He was in the room with Jenkins and Smith. Babers never felt any pushback from either player.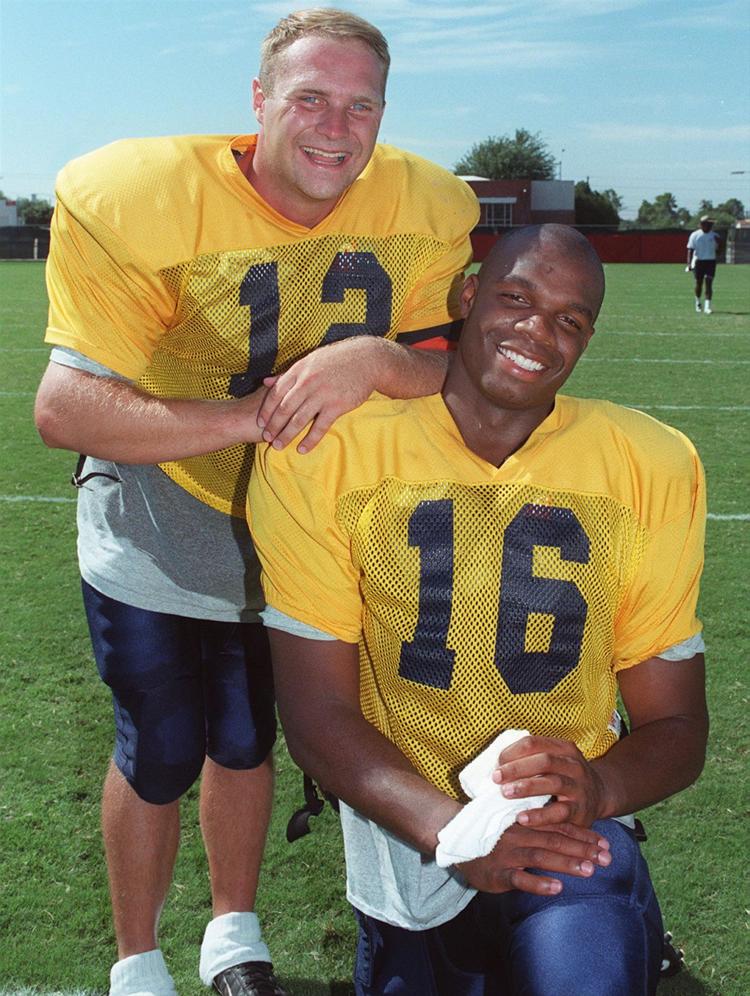 "They were really good friends," said Babers, now the head coach at Syracuse. "Maybe a mom or a girlfriend might have been unhappy. I thought it was an honest, pure relationship. They really did pull for each other."
Never was that more evident than in the aftermath of Arizona's signature victory — "The Leap by the Lake" at Washington on Oct. 3. As all Arizona fans know, the Wildcats defeated the Huskies 31-28 via Jenkins' stunning somersault into the end zone with four seconds remaining. They probably don't know what happened when the media interviewed Jenkins after the game.
Recalled Tomey: "The press huddled around him (and) he grabbed Keith: 'We're a team.' Because Keith was part of that drive."
Indeed, one of the key plays in the drive was a pass completion from Smith to — of all people — Jenkins, whose services were needed at receiver because of injuries at the position. When Jenkins returned to the sideline after his leap, Smith was the first to greet him, knocking him down with a joyous jump-hug.
For the season, Smith passed for 1,712 yards with 13 touchdowns and seven interceptions. Jenkins passed for 1,011 yards with five TDs and four picks. They combined for five rushing touchdowns. Smith started 10 games, Jenkins three.
"The O.J.-Keith thing really worked because we had a team full of guys making sacrifices," Eafon said.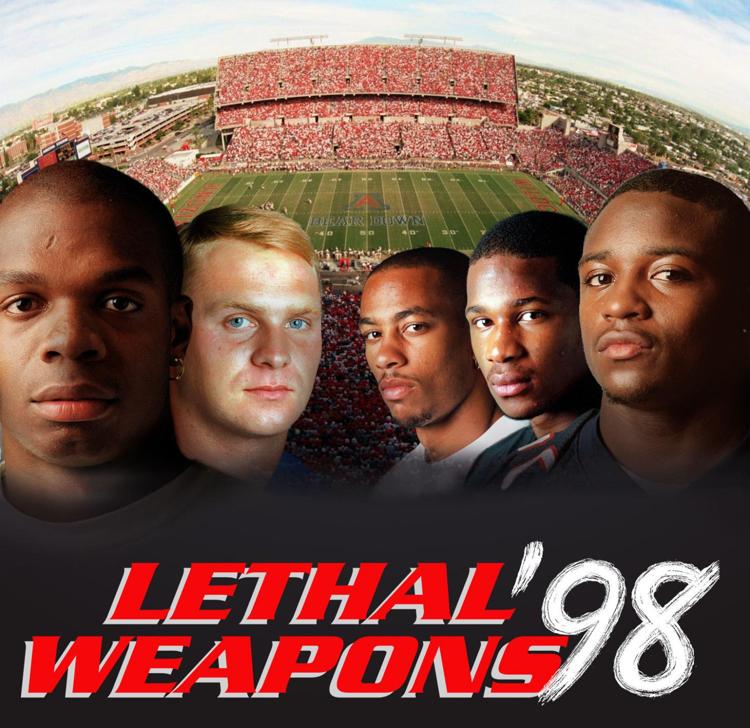 He would know. Eafon was part of another platoon in the very same backfield — another shining example of the 1998 Wildcats' teamwide commitment to the team-first concept.
Canidate, a future first-round NFL draft pick, had rushed for 804 yards in '97 and was primed for an even bigger breakout. But Eafon, a stocky converted basketball player, possessed a complementary skill set.
"Kelvin needed to play," Tomey said. "We made a tough decision. When it's fourth-and-2 on the goal line and we have to make it, we're going to take Trung out. Like with the quarterbacks, Trung stepped up and understood that.
"Those kinds of attitudes from what some people would call prima donna-type positions were (what) allowed that team to be special."
Canidate led Arizona with 1,220 rushing yards, averaging 7.3 yards per carry. Eafon averaged just 3.7 yards per attempt but paced the Pac-10 with 16 rushing touchdowns.
"It was a mutual respect," said Eafon, a local trainer, youth basketball coach and radio analyst for UA football and basketball games. "Both of us were looking for a role. We didn't care."
Canidate played one more season at Arizona and was taken with the 31st pick in the 2000 draft — one of 11 Wildcats selected between 1999 and 2001. (To put that figure in perspective, six UA players have been picked over the past six years.) Eafon did not get drafted.
Stars and role players sharing the fruits of success was a common occurrence for the '98 Wildcats. One of their captains was cornerback Chris McAlister, a first-team All-American and the 10th pick in the '99 draft. The others were Eafon and Baker, a former walk-on.
"What team in America is going to have a former walk-on represent them?" asked Baker, now a battalion chief with the Tucson Fire Department. "That's the way it was on that team. We didn't care where you came from. We cared about what you were."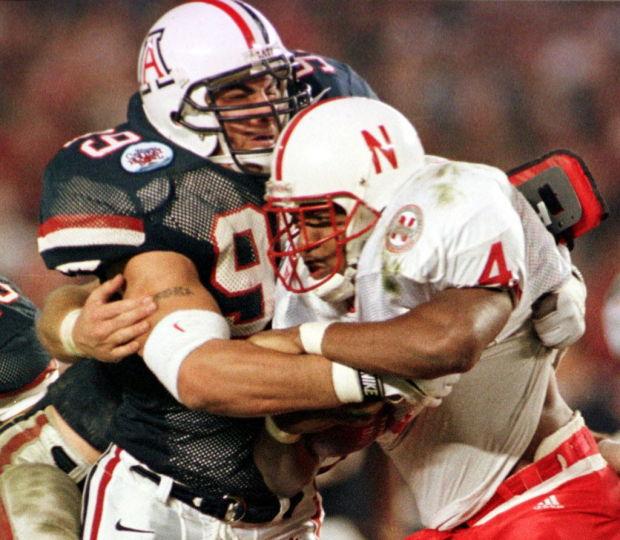 Fitting finish
More than anything, the 1998 Wildcats cared about winning. They were willing to make personal concessions for the sake of team glory.
And boy, did they win a lot.
The victory at Washington — Arizona's first in Seattle in 10 years — upped the Wildcats' record to 5-0. Their lone loss came the following week against UCLA, which blitzed Arizona in the fourth quarter, turning a 28-24 deficit into a 52-28 runaway.
Disappointed but determined, the Wildcats resolved to rebound and reeled off six straight wins, including a wild 50-42 triumph over rival ASU to conclude the regular season.
Eight days later, the Cats would learn whether they'd make the Rose Bowl for the first time in school history. All they needed was for UCLA to beat Miami in a game postponed from September to December because of Hurricane Georges. The Bruins, winners of 20 in a row, would go to the BCS title game with a win, opening the Rose Bowl slot for second-place Arizona.
It wasn't meant to be. Led by Edgerrin James, who rushed for 299 yards, Miami rallied to defeat UCLA 49-45. The Bruins would go to the Rose Bowl. Arizona would play in the Holiday Bowl against Nebraska.
That outcome would test the Wildcats' character on two fronts. First, they had to overcome the frustration of falling short in their Rose Bowl bid. That wasn't as difficult as you might think. For the most part, the players accepted their fate, acknowledging that the responsibility lay with them, not the Bruins.
"You can't be hoping somebody else is going to do your job for you," Tomey said. "You've gotta do it yourself."
"I was disappointed," offensive lineman Edwin Mulitalo recalled. "But when they said it was Nebraska, I was OK with it."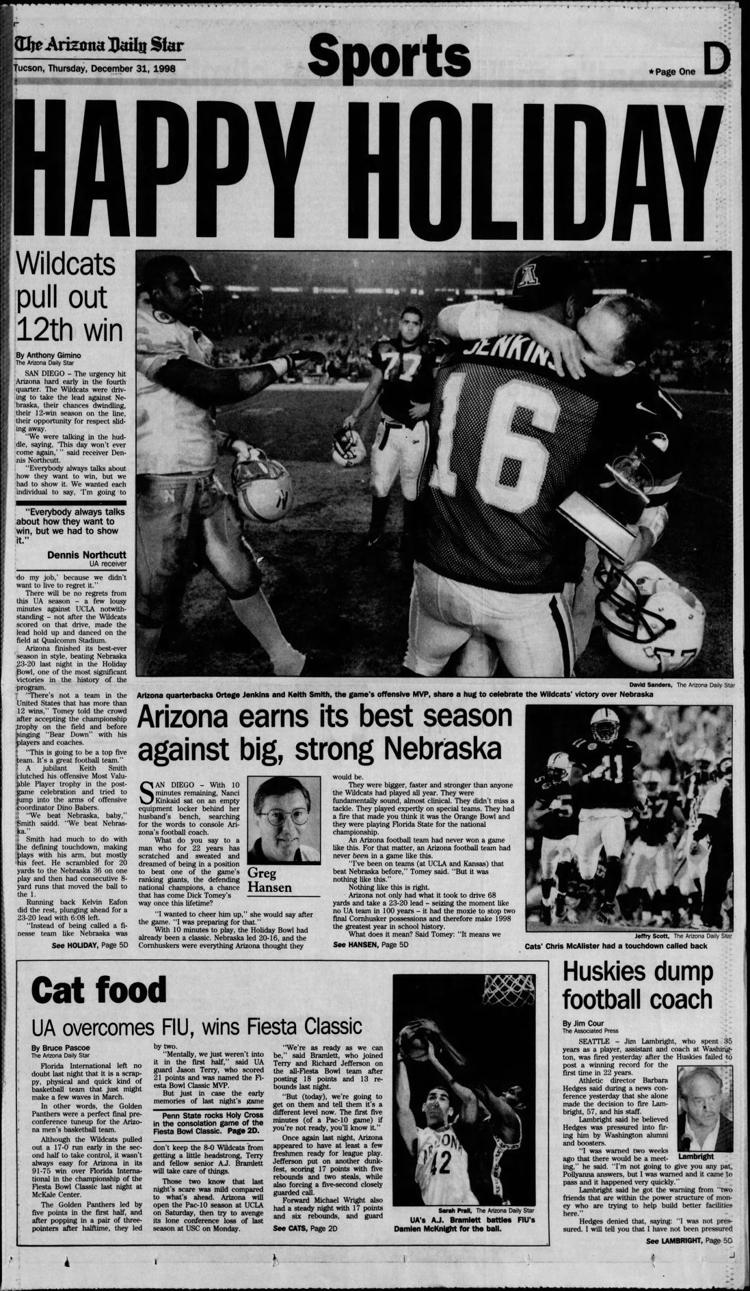 Although they were in the midst of a down year — for them — the Cornhuskers were at the height of their powers at that time. The 1998 season marked the 30th in a row that Nebraska won at least nine games.
When the two teams convened in San Diego for pre-bowl activities, Tomey couldn't help but notice how big the Cornhuskers looked — and how many of them there seemed to be.
"I remember feeling the same thing," said Mulitalo, who played for 10 years in the NFL and is in his first season as the head coach at Southern Virginia. "When we to the zoo or Sea World and we walked past them, it was like a parade."
It would take a collaborative effort to upend the popular narrative entering the game, which Eafon summarized as follows: "We were the West Coast guys. They were supposed to roll over us."
It didn't turn out that way. Befitting the team's profile — deep and diverse — a multitude of players contributed significantly to a gritty, come-from-behind 23-20 UA victory.
Canidate rushed for 101 yards. Eafon, playing on a bum ankle, scored the winning touchdown.
Smith accounted for 168 total yards and was named the game's Offensive MVP. The defense, overshadowed during the season by the star-studded offense, held Nebraska to 87 rushing yards.
Receiver Brad Brennan, another ex-walk-on, caught Smith's lone touchdown pass, which gave Arizona a 17-13 fourth-quarter lead. McAlister, the All-American, made the clinching interception, his second of the game.
"It was a fitting way to finish it," Baker said. "That was that team."
---
1998 Arizona Wildcats football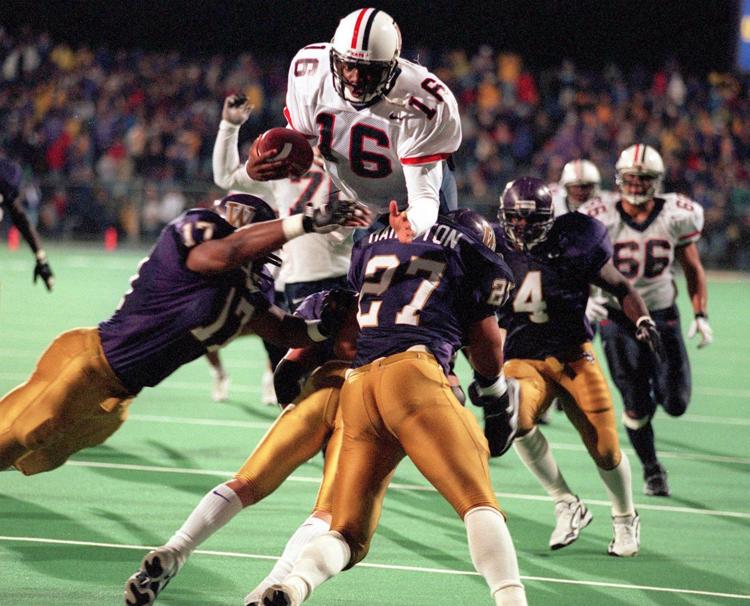 1998 Arizona Wildcats football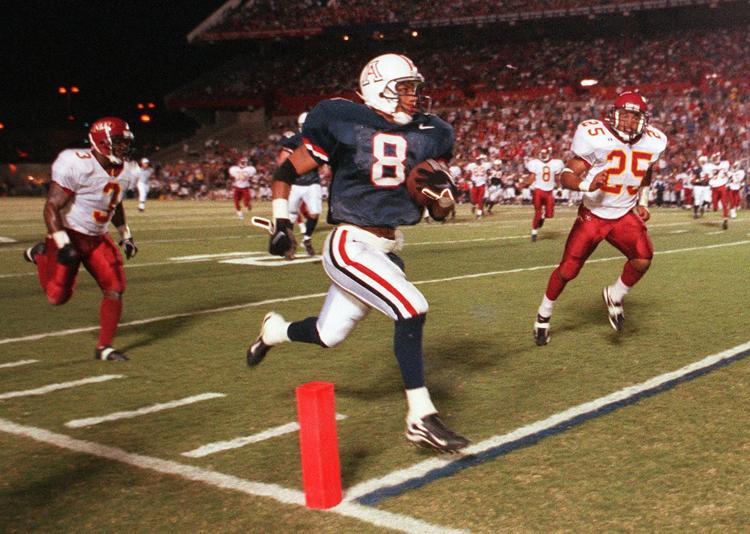 1998 Arizona Wildcats football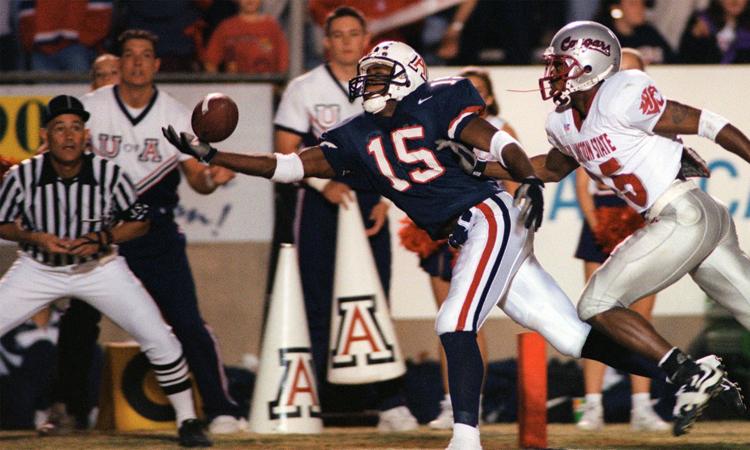 1998 Arizona Wildcats football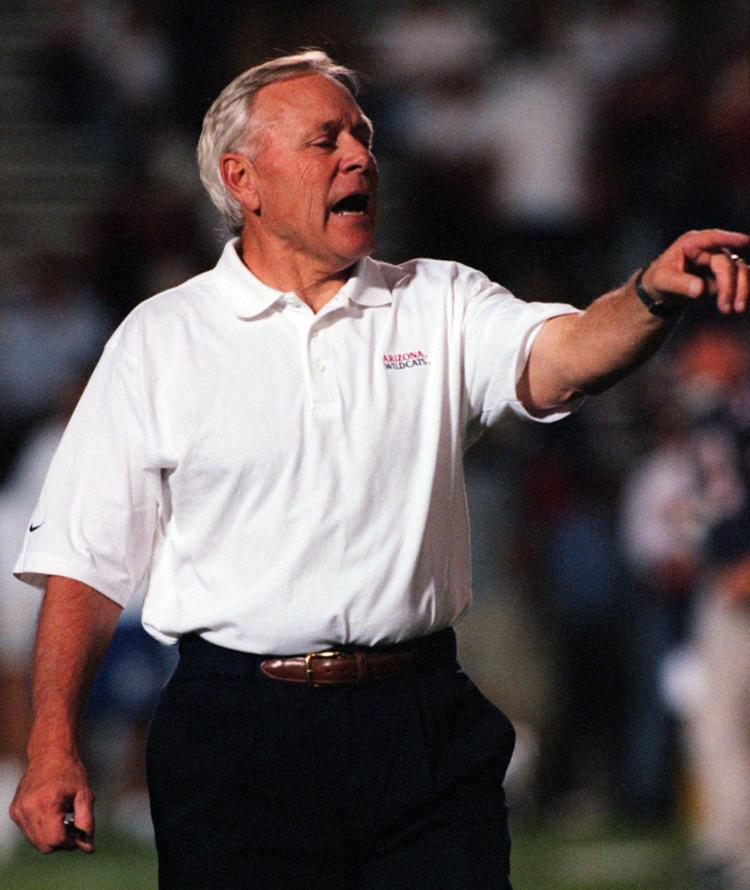 1998 Arizona Wildcats football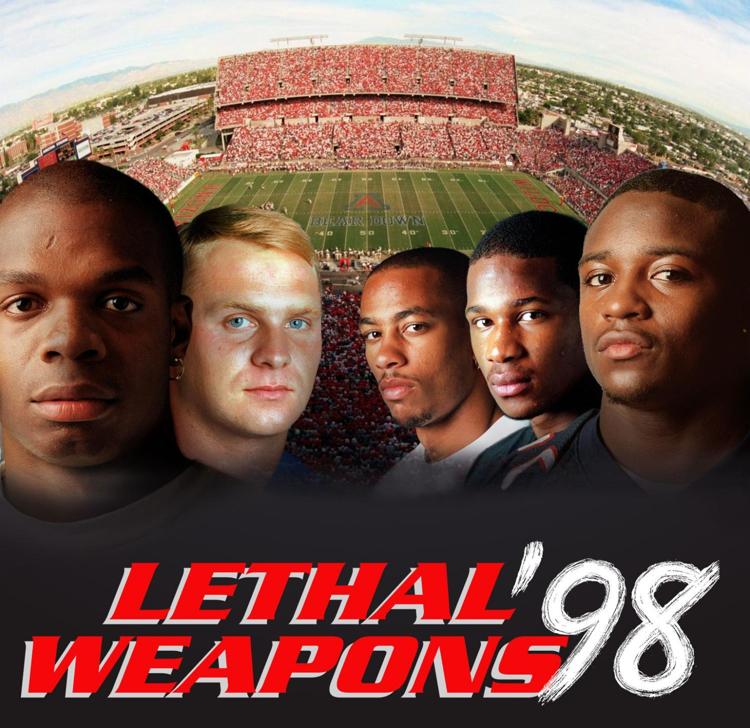 1998 Arizona Wildcats football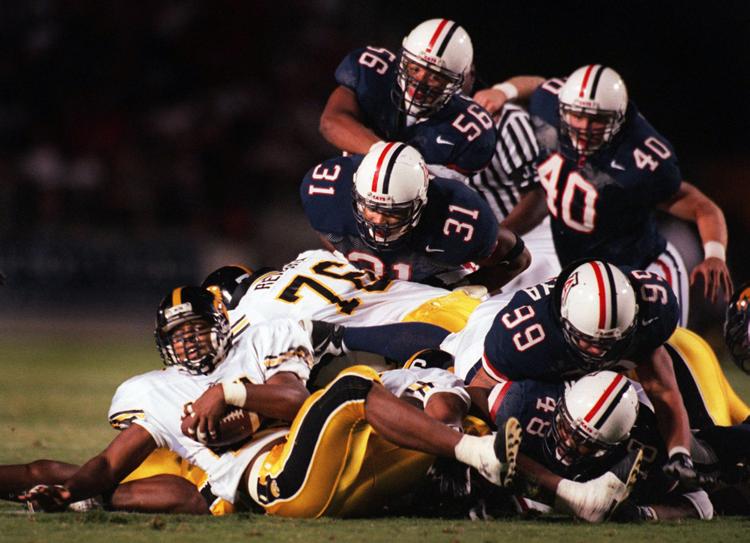 1998 Arizona Wildcats football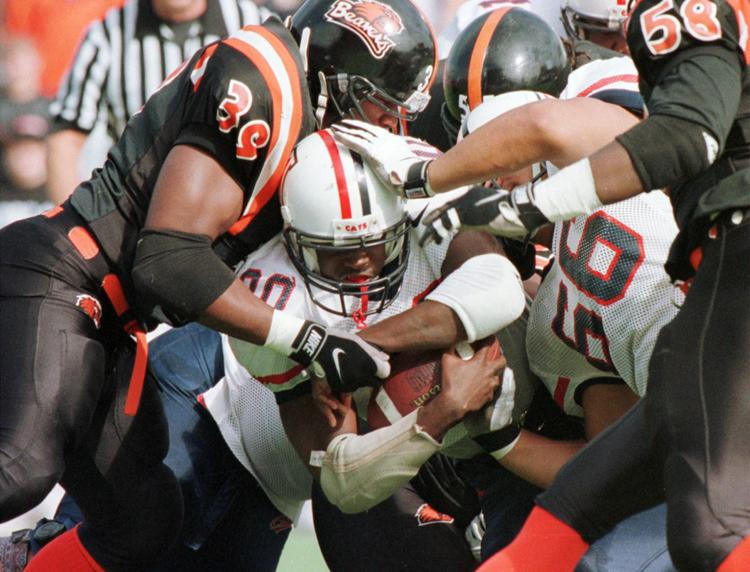 1998 Arizona Wildcats football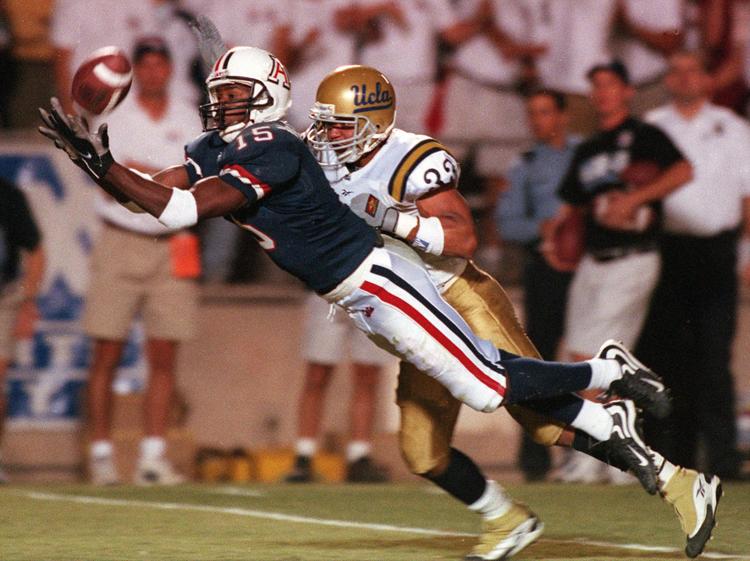 1998 Arizona Wildcats football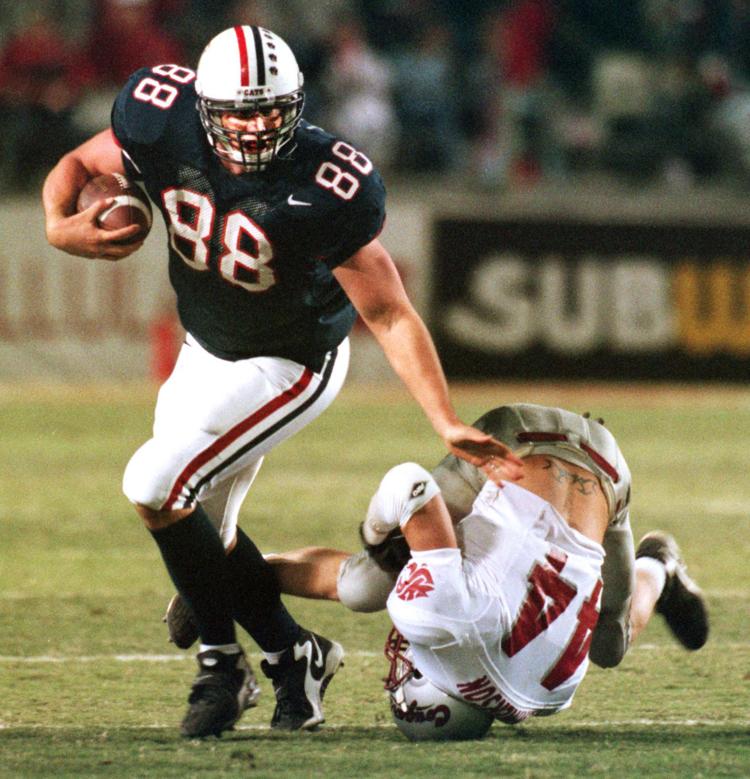 1998 Arizona Wildcats football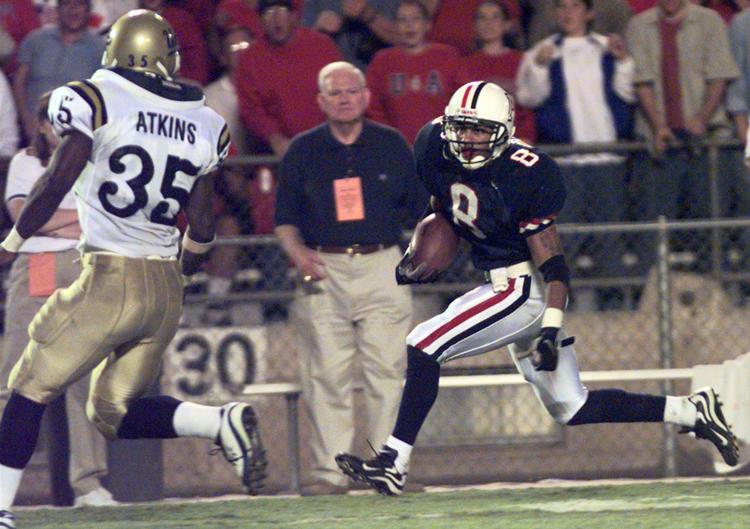 1998 Arizona Wildcats football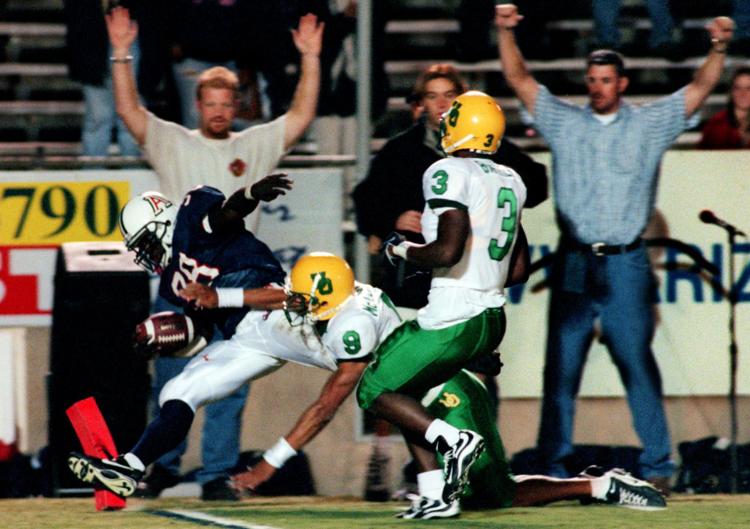 1998 Arizona Wildcats football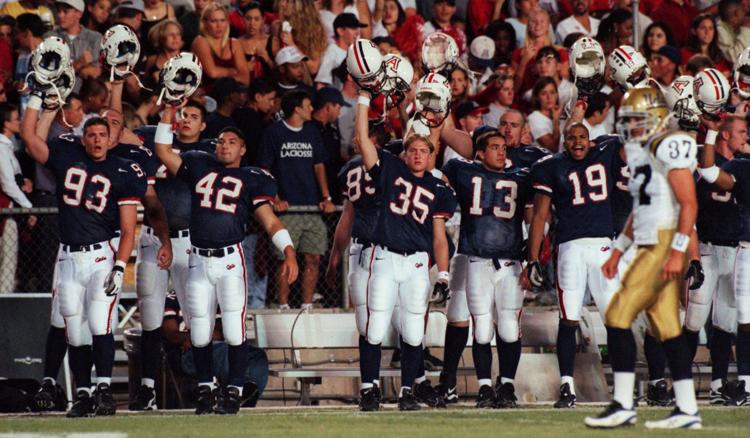 1998 Arizona Wildcats football
1998 Arizona Wildcats football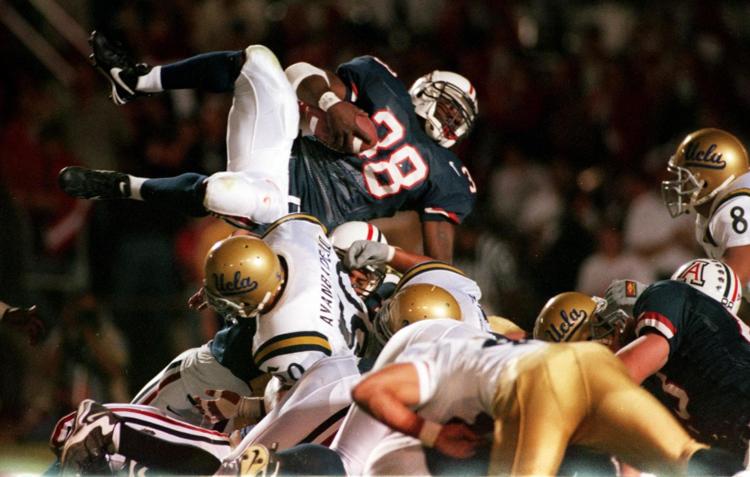 1998 Arizona Wildcats football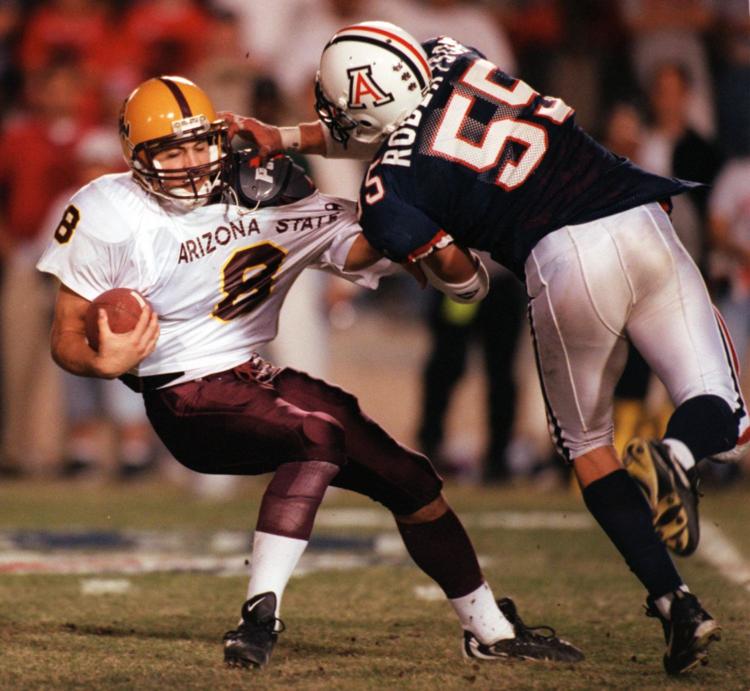 1998 Arizona Wildcats football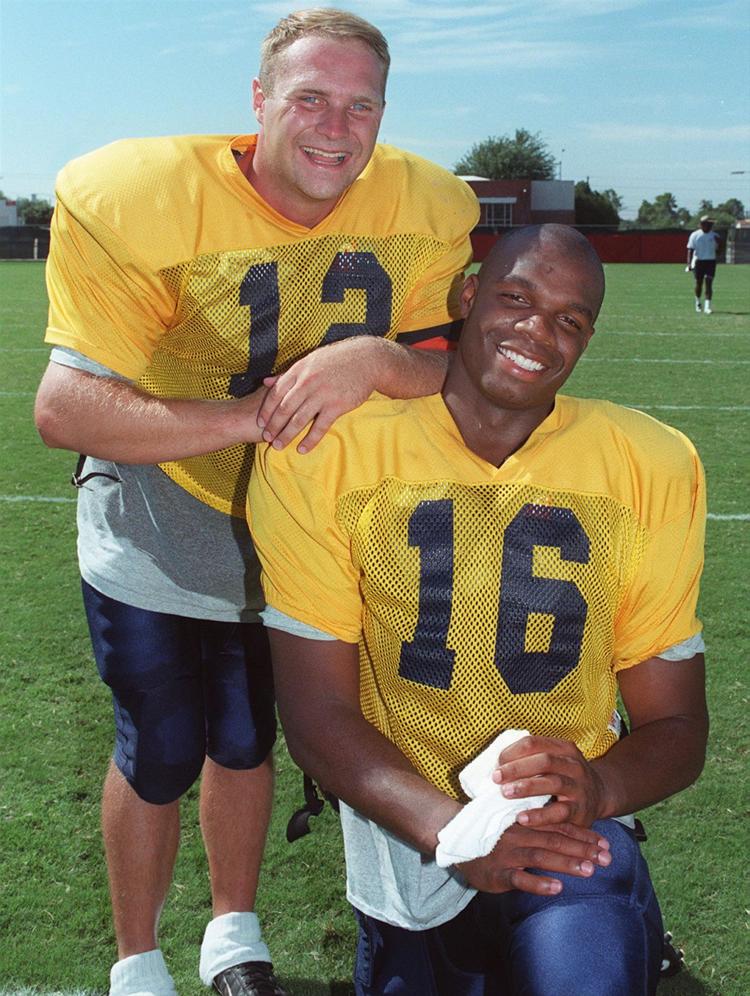 1998 Arizona Wildcats football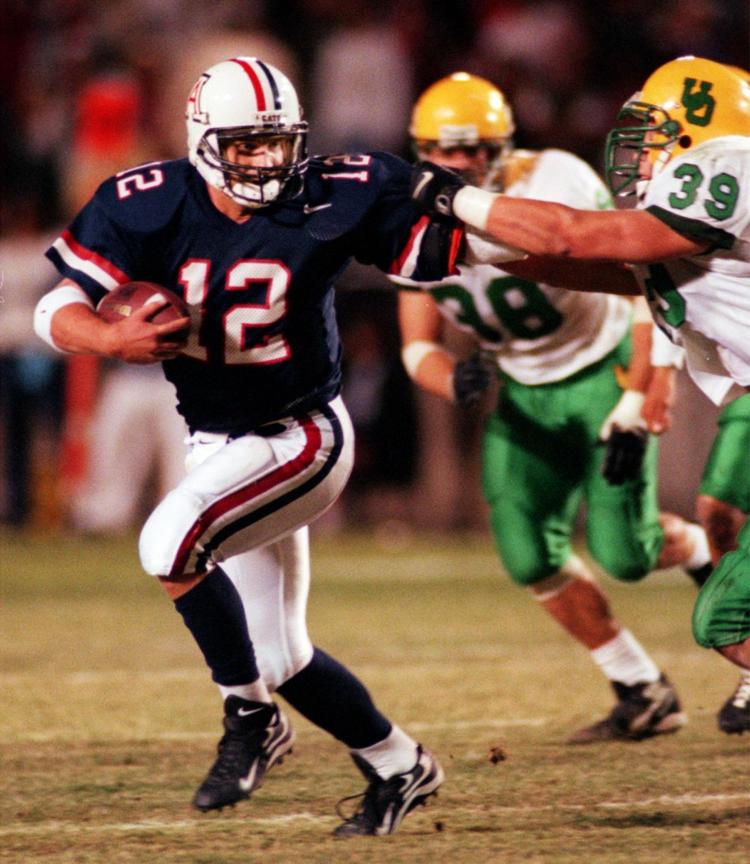 1998 Arizona Wildcats football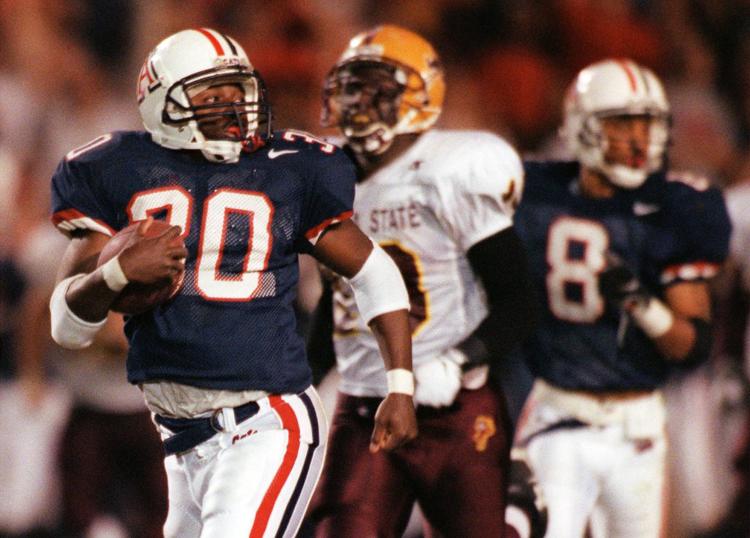 1998 Arizona Wildcats football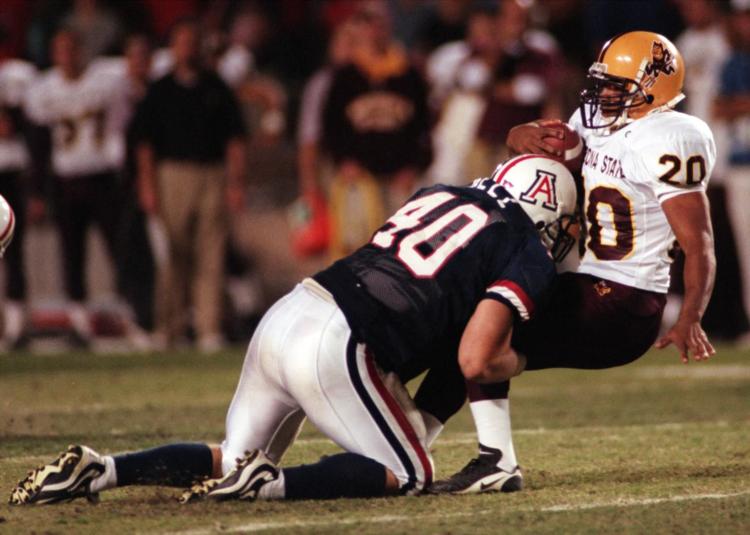 1998 Arizona Wildcats football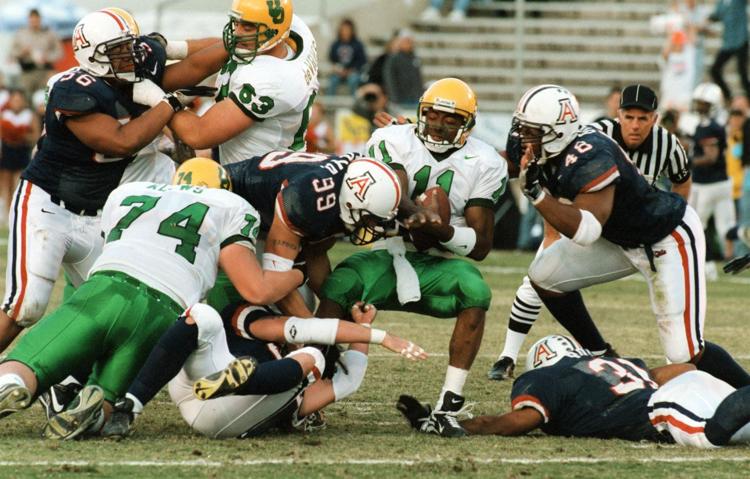 1998 Arizona Wildcats football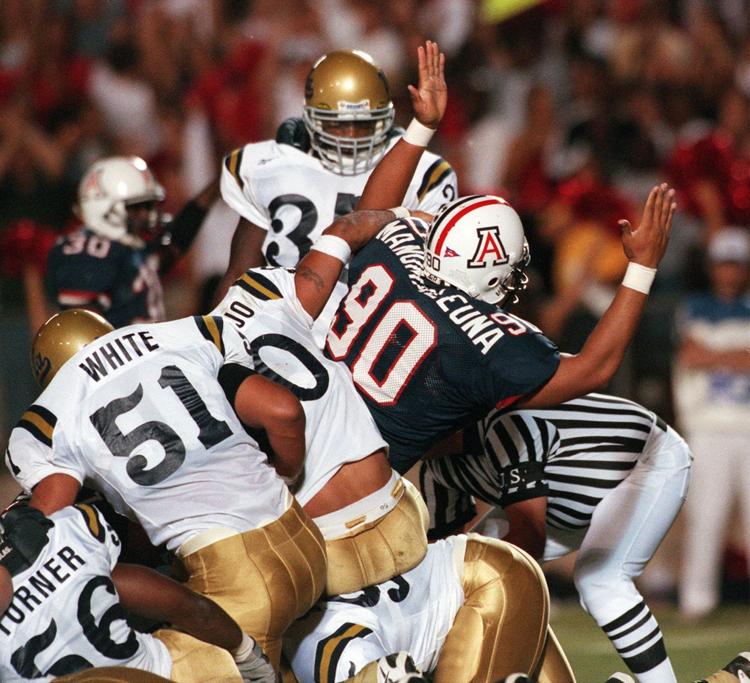 1998 Arizona Wildcats football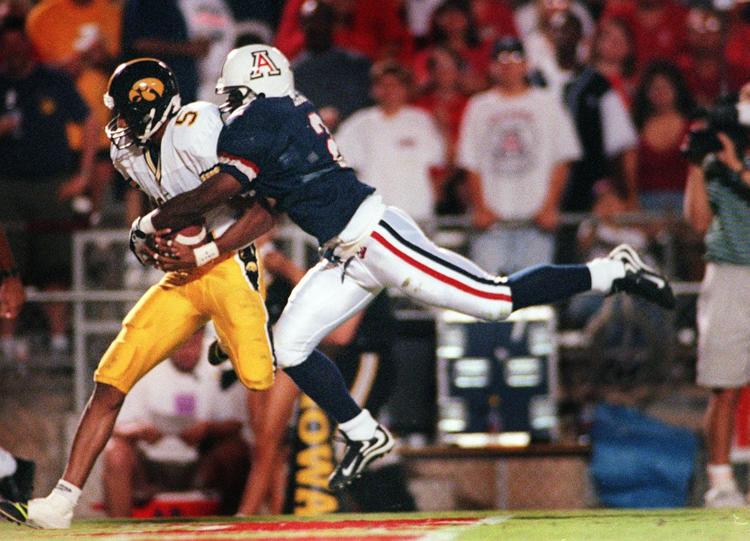 1998 Arizona Wildcats football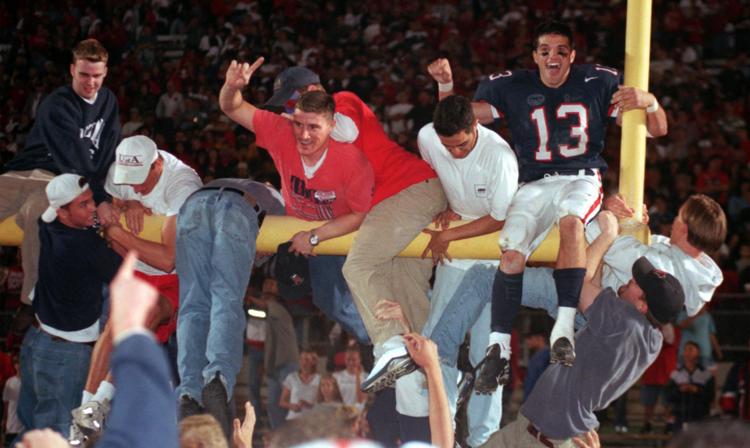 1998 Arizona Wildcats football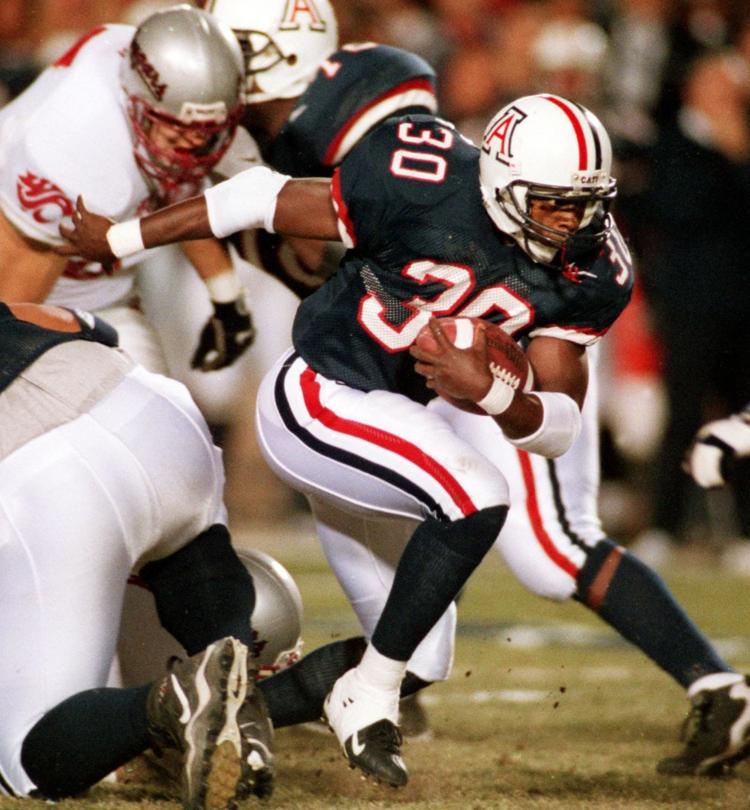 1998 Arizona Wildcats football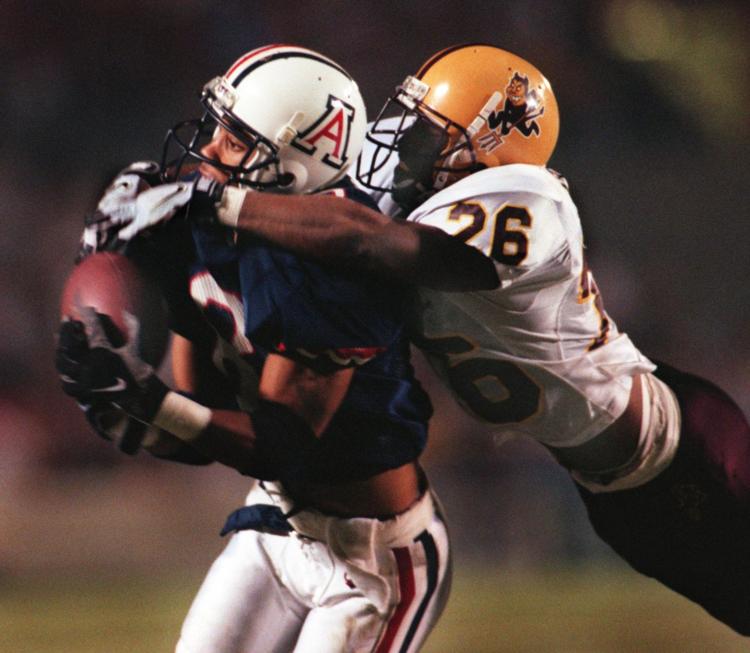 1998 Arizona Wildcats football
1998 Arizona Wildcats football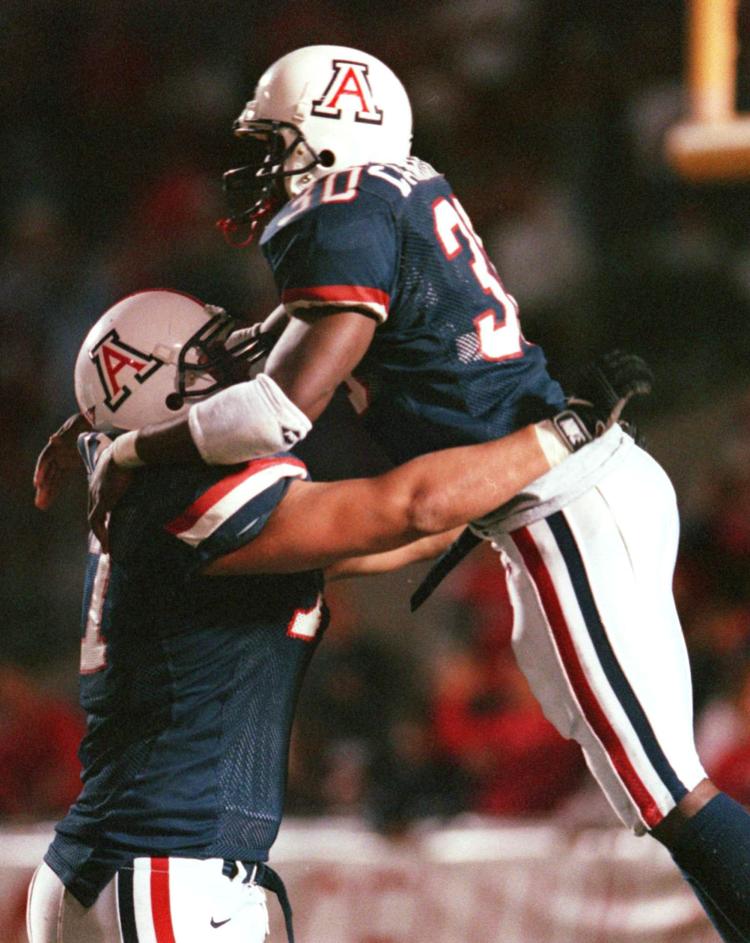 1998 Arizona Wildcats football