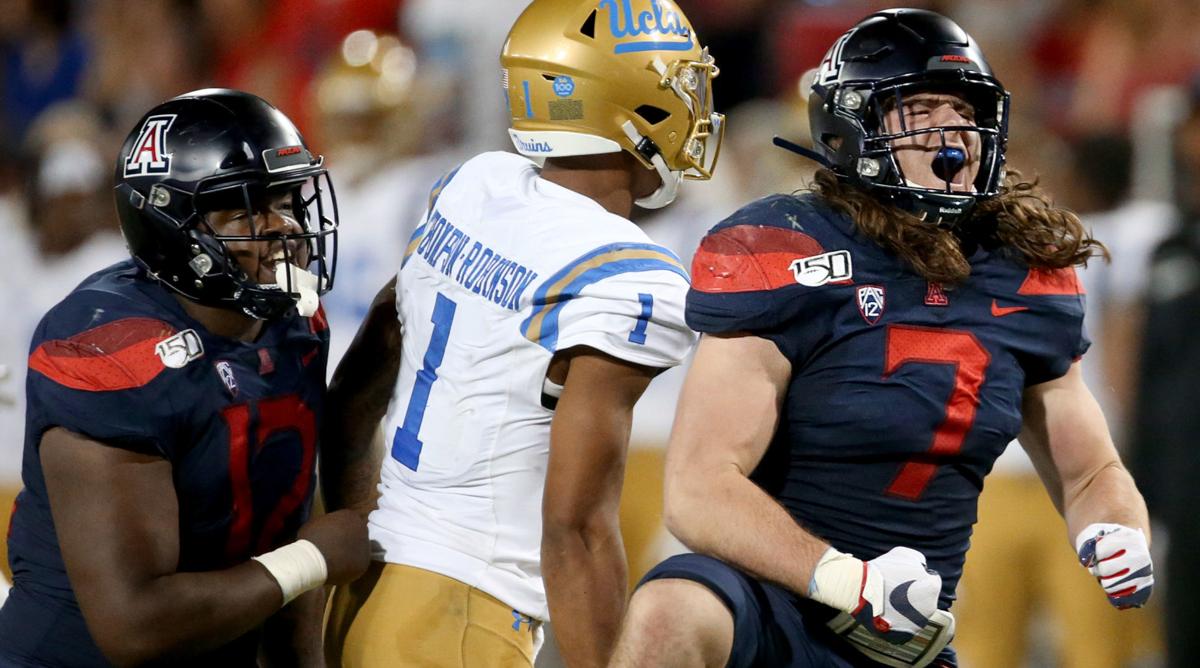 In early March, about a week before the shutdown, Colin Schooler could dream big.
His big brother, Brenden, recently had joined the Arizona Wildcats football team, and Colin envisioned playing alongside his best friend for the first time since high school.
"It's going to be a lot easier with him out here," Colin Schooler said. "Whether we're sitting at home or doing whatever, it's just gonna feel like I have some family with me — because I do."
In an earlier interview, Brenden Schooler imagined what it would be like to end his college career playing in a bowl game with his younger brother.
"It'd definitely be one of the highlights of my life," said Brenden, a graduate transfer from Oregon. "You always just would look back at that moment and say, 'Oh, we got to share this moment together,' and that'd be pretty special."
You know what comes next in this narrative. A pandemic the likes of which hasn't been seen in 100 years. The abrupt and indefinite cancellation of NCAA sports. Lingering uncertainty about the 2020 college football season.
The Schooler brothers are both seniors in terms of their football eligibility. They both aspire to play in the NFL. Will their shared dream of playing together this fall come to fruition?
If the season starts on time or is slightly delayed, they'll be good to go. If it's pushed to spring 2021 — without corresponding changes to the NFL calendar — they'll have a decision to make.
And if the season is canceled?
"It would be disappointing, obviously," said their father, Tom Schooler. "We were ecstatic Brenden chose to go to Arizona to be with his brother and have the opportunity to be together — and us to go to only one game each week.
"I want to see a football season. But I'm selfish. I want to see my boys play. To see it go away … that would hurt."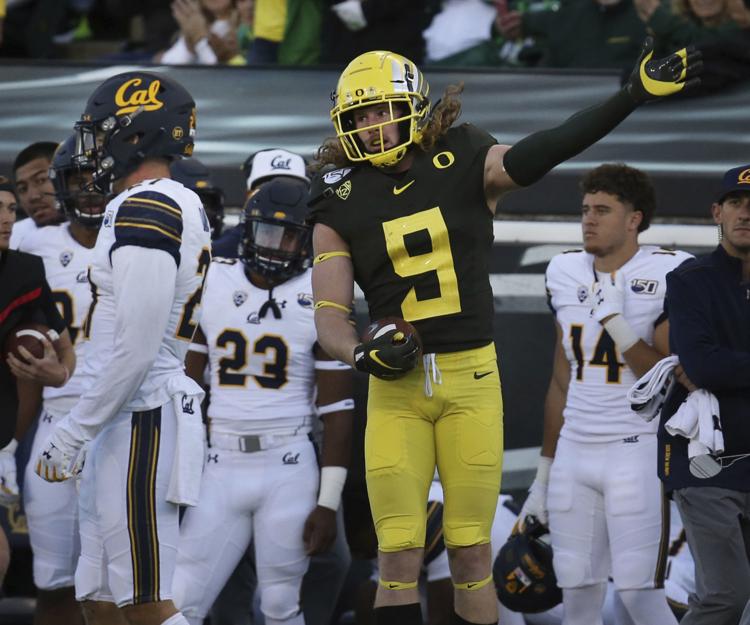 Faith in Arizona's plan
Tom and Christine Schooler are in a unique position: They're the only set of parents with two boys on the UA football team.
So it was especially noteworthy when Tom Schooler last week tweeted his support for the athletic department's reentry program, which even some members of the squad had begun to question.
Arizona started bringing back student-athletes — football players, specifically — for voluntary on-campus workouts on June 15. Since then, COVID-19 cases have spiked across the state. On June 29, the UA paused the reentry plan. The school wouldn't bring any additional student-athletes to campus until further notice. Workouts would continue for the football players who already had come.
Tom and Christine Schooler were college athletes — football and volleyball, respectively — and Tom coached prep football when his boys were in high school. Having experienced it themselves, they appreciate the lessons sports can teach about teamwork, personal accountability and how to overcome adversity.
In the tweets, Tom Schooler praised UA leadership for "doing a great job navigating all that is going on and (having) the student-athletes' best interest in mind while making decisions."
"We would not have sent both of our sons back to Tucson," Schooler wrote, "if we did not think they are as safe as they can be."
Tom Schooler further explained his rationale during a phone interview this week.
"I'm extraordinarily tired of all the negativity all the time that surrounds everything," he said, referring not only to the growing pessimism about the '20 football season but the low expectations around the team after consecutive losing seasons. "I just wanted something positive to be said.
"My wife and I feel it's important for these kids to be there, to be around their teammates, to create that bond, that family atmosphere. Nobody's ever going to be 100% safe. But I believe they're doing everything in their power to make it safe for the kids to come back."
Brenden and Colin Schooler were part of the first group of players to participate in workouts. They're being divided into groups of 10 or fewer, including coaches and trainers, and must strictly adhere to protocols that include physical distancing and mandatory face coverings. Even players-only throwing sessions are stopped every 10 minutes so the footballs can be sanitized.
Although he trusts his sons and their school, Tom Schooler still worries about his boys. When Brenden drove home from Tucson to Orange County, California, shortly after spring football was halted, his father stayed up until 3 a.m., calling him every half-hour to make sure he was OK.
"You always have that protective instinct," Tom Schooler said. "It's your child."
'An imperfect time'
Colin Schooler has more than one dream.
He already can check playing for a Power Five conference program off the list; Colin is a three-year starting linebacker who never has missed a game or failed to record at least 95 tackles in a season.
He is optimistic that playing with his brother is next. After that? The NFL.
Colin isn't projected to be a first-day pick, and he might not be a second-day selection either. But with a good senior season, he could come off the board on Day 3.
Brenden Schooler hasn't produced as consistently as his younger brother, but the receiver/safety possesses the physical traits that will intrigue NFL clubs. Brenden has both size (6-2, 196) and speed (personal best of 10.76 seconds in the 100 meters in high school).
Both brothers are working toward master's degrees. Their father said they likely wouldn't return for a fall 2021 season if the '20 season were canceled and players were granted an extra year of eligibility, as happened with spring sports. A spring season would be considerably more complicated, for the Schoolers and many other NFL hopefuls.
The scouting combine typically takes place in late February. Campus pro days dot the calendar in March. The draft usually happens in late April.
Would the NFL adjust its schedule if college football has to shift to spring? Dan Wolken of USA Today reported that the league "isn't interested" in pushing back the 2021 draft. An email sent to the NFL on Wednesday seeking clarity on the subject was not returned.
"We're in a time where we have to be ready to turn at a moment's notice," Tom Schooler said. "What is the NFL going to do? Their normal evaluation period is going to have to change. What is that going to look like? We don't know.
"If the NFL says no … we're going to have to evaluate what the pros and cons are."
Ideally, Tom Schooler said, the season will transpire in some form this fall, his sons will thrive and they'll improve their draft prospects.
"That's the perfect world," he said. "This is an imperfect time."
Brenden and Colin Schooler trained with a heightened sense of urgency while they were home, lifting four to five times a week — "We have a full gym in our garage," their dad noted — and participating in throwing sessions with other displaced football players a few times a week.
"When Colin and Brenden left here," Tom Schooler said, "they were in better shape than I've ever seen them in their lives."
Colin Schooler planned to take that approach into his final season before he learned it was in jeopardy. He referenced conversations with former UA great Chuck Cecil, who's now an analyst for the program, in which Cecil advised him to never waste a snap.
"It can be gone just like that," Colin said. "I don't want that feeling yet."
Be the first to know
Get local news delivered to your inbox!