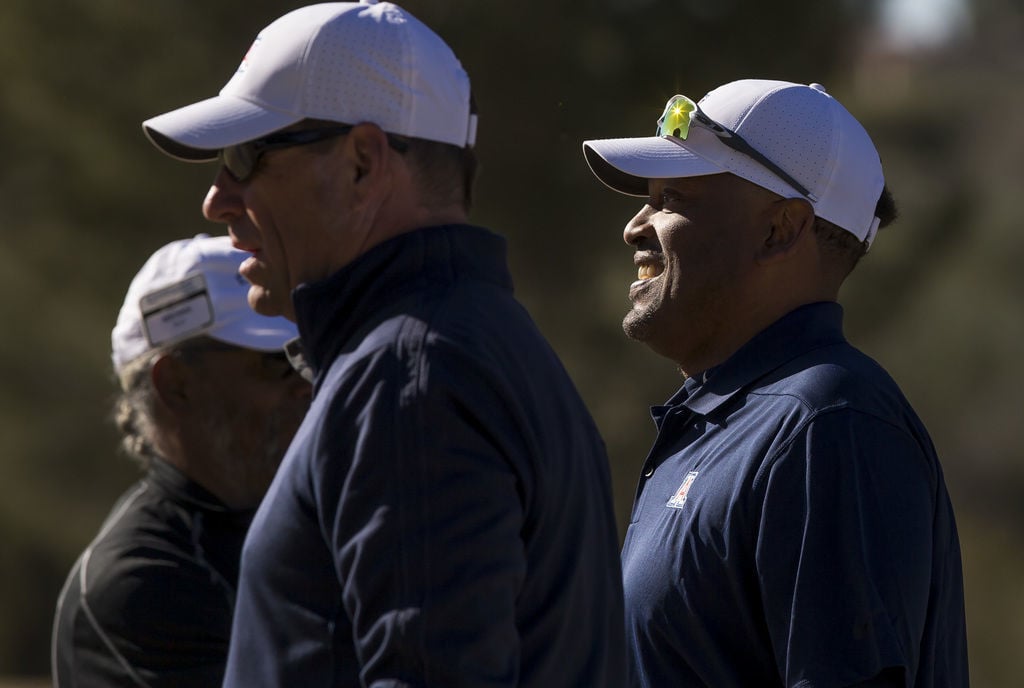 Describing himself as "realistic and optimistic," Arizona Wildcats athletic director Dave Heeke on Thursday expressed confidence that the 2020 college football system will happen in some fashion at some point.
To that end, Heeke and his department have formed a multifaceted "Re-Entry Planning Team" that is "evaluating and planning for the safe and healthy return of students, staff and visitors to our campus."
As badly as he wants that to happen — and as desperately as Arizona and 100-plus other programs need the revenue only football can provide — Heeke acknowledged that the ultimate decision is out of his hands. The athletic department is working in concert with the university, the Pac-12 Conference, the NCAA, governmental agencies and health and science experts to determine the best way to restart amid the coronavirus pandemic.
"It's not an ad hoc group that can do whatever it wants," Heeke said.
Rather, the planning team — consisting of seven subgroups of up to 10 people apiece from throughout the athletic department — is doing what it can right now to prepare for whatever is to come.
"We're focused on what we can control, and that's planning towards a re-entry of our staff and our student-athletes," Heeke said during a video news conference with Tucson media. "Our full intention is to have competition in the fall for football. So we are taking those steps to bring our players back, to be ready for when that happens, and then be able to train and be prepared for a college football season.
"None of us know what the college football season will entail at this point. There are numerous hypotheticals and ideas out there. We're focused on trying to preserve a complete season of football, or as many games as possible. That's critical to the overall economic health of not only the University of Arizona, but all of college athletics at the Power 5 (conference) level."
The issues the Re-Entry Planning Team will confront include student and staff reintegration, facilities, timelines and safety protocols. Heeke said testing for the virus and tracking the activities of student-athletes and staffers would be a "huge part" of the process.
UA president Robert C. Robbins recently announced that the university is planning to resume in-person classes for the fall semester, which begins Aug. 24. The school will implement a "test, trace and treat" program for students, faculty and health-care workers.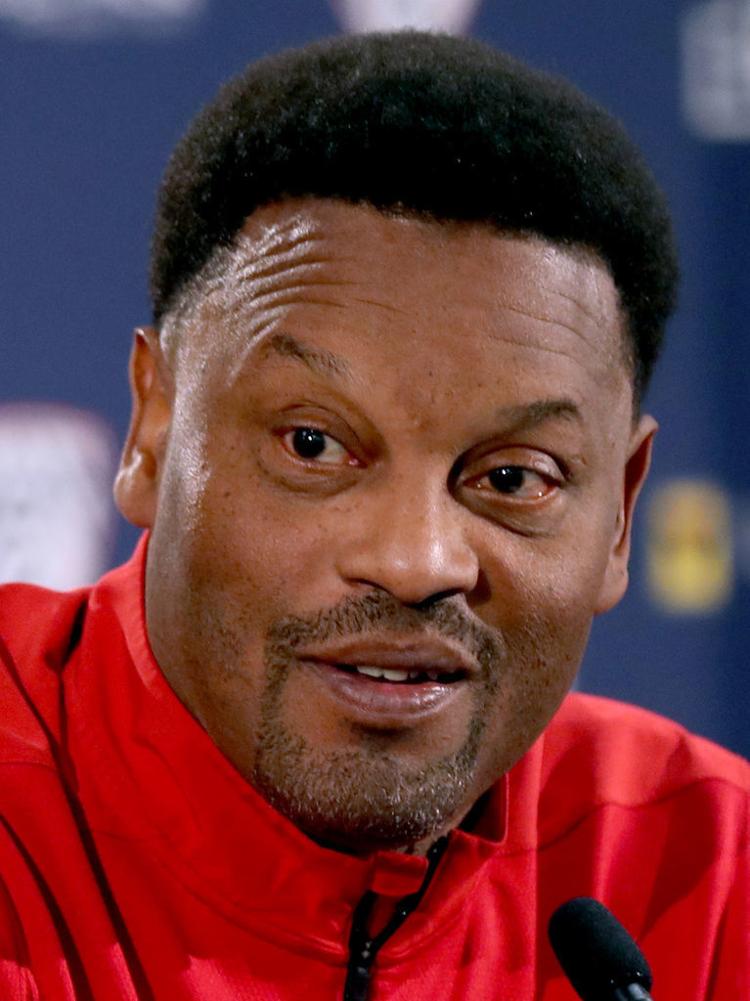 Heeke said Thursday that the UA would have a "hybrid model" featuring a combination of on-campus and online learning. He added that athletics "offers an opportunity to bring smaller pockets in" that could more easily be controlled and could help the university at large learn how to reintroduce the entire student population.
The UA athletic department's proactive stance mirrors that of the Pac-12 Conference, whose athletic directors and coaches have discussed multiple football scheduling models during virtual meetings over the past two months. The possibilities include a delayed start, a modified schedule of some sort and a conference-only campaign.
"We all want to play as much as we can play," UA coach Kevin Sumlin said later Thursday during a Pac-12 webinar for coaches and media.
Two possible outcomes haven't been discussed much, if at all, according to Heeke. One is playing without the full participation of the conference. Arizona and California, to take just two examples, seem to be on different trajectories when it comes to reopening their economies.
The other is not having a 2020 season at all.
"People have thrown that one out there as something that could happen," Heeke said. "I've not heard a 'no college football season' scenario. It's very important to the overall economic health of college athletics. When that takes place, and what level of season we have, is still unknown.
"Without college football, it would be devastating to the overall college-athletics enterprise."
Sumlin and his staff continue to coach the players as best they can. On-campus workouts remain prohibited, although the school views June 1 as a mile marker to assess "how we could bring people back potentially," Heeke said.
Usually, summer conditioning would begin in June, with training camp commencing in late July. Arizona is scheduled to open the season Aug. 29 vs. Hawaii.
"It's our job to prepare our guys to prepare to play football," Sumlin said. "And then be reactionary that that plan might change and go from A to B in a couple of minutes or a day."
Sumlin reiterated what coaches have said all week during the league webinars: That the health and safety of the student-athletes is "our first and foremost concern."
Said Heeke: "They want to come back. They want to compete and train and do what they love. We're going to work together to provide the safest environment at the right time."
Fans, ticketing, scheduling
Heeke touched on several other topics, including:
A "modified" fan experience. Heeke said the UA would like to "bring as many people, including our students, into the games going forward" but acknowledged that might not be possible this fall. It also might hold true for basketball during the 2020-21 season. "All of us understand that it's not going to be business as usual," Heeke said. "People talk about 50% or 25% (capacity). That's hard for all of us when we know how important those revenues are. But it needs to be a safe environment. We can't go into this haphazardly."
Ticketing contingencies. The deadline for renewing season tickets was extended from May 1 to June 1, with payment plans available through Aug. 1 (football and basketball) or Sept. 1 (basketball only). "We've also made it very clear that if the season's modified, if the season is changed in some way, if we don't have a season … that we will provide opportunities for fans to be refunded," Heeke said. "So (they're) protected at all levels."
Regional scheduling. Heeke said the idea of more regional scheduling to cut costs already has been discussed "across the board," including for football and basketball. Arizona's general region would include Southern California, New Mexico, Nevada and Utah — destinations reachable via bus or short, direct flights. "In a way, I think it's healthy," Heeke said. "It's great that we can travel all over the country, giving experiences to our student-athletes. But at the same time, I do think we get out of our regions so far that it can be challenging with travel, with cost and time away from class."
Sumlin on pay cut
Heeke, Sumlin and several other high-profile UA coaches took 20% pay cuts to help the department offset lost revenue.
Sumlin said it wasn't a hard decision to make.
"This is a unique time," he said. "All you have to do is turn on the news at night, read the papers, get on the internet. You see the struggles of people across the country.
"From that standpoint, and from a standpoint of, 'Hey, what can you do to help the situation and your university?' … no, it doesn't become difficult at all."
Be the first to know
Get local news delivered to your inbox!