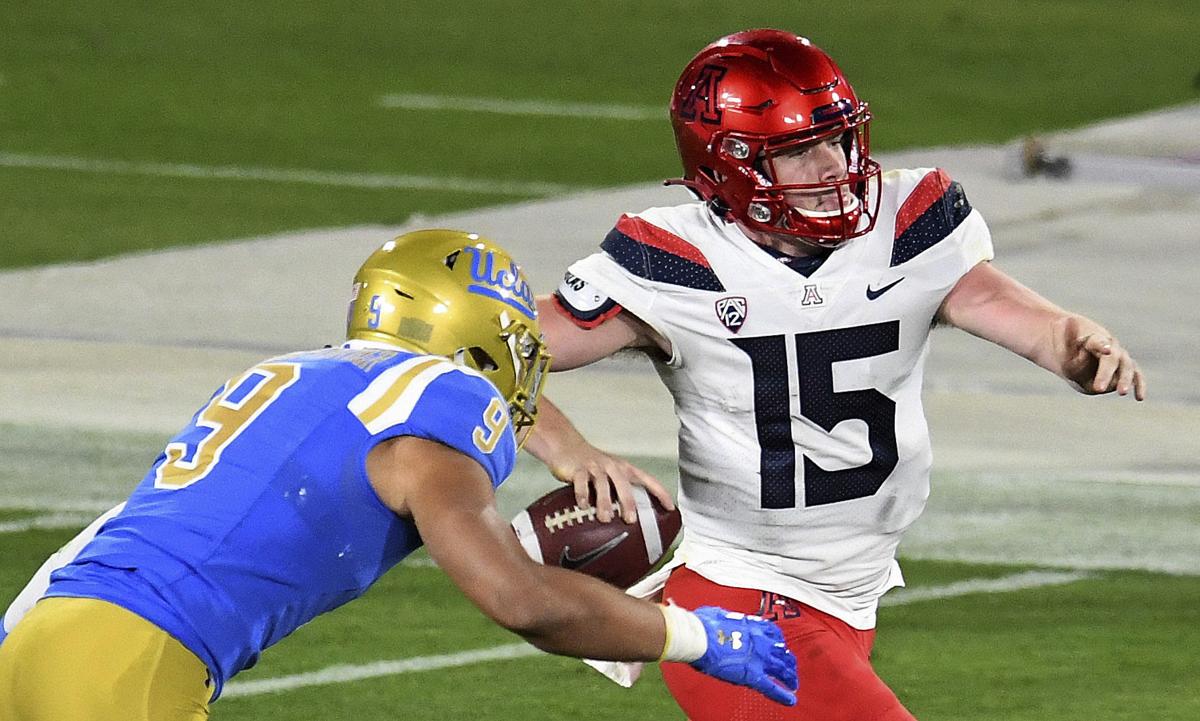 Arizona began preparations for Colorado on Monday with uncertainty at the most important position on the field. The status of quarterback Grant Gunnell, who injured his throwing shoulder on the first play from scrimmage at UCLA last week, is still being determined.
Regrettably, this has been a common occurrence for the Wildcats in recent seasons.
Arizona hasn't had the same player start at quarterback in every game since 2014, when redshirt freshman Anu Solomon started all 14 contests. That marked the second year in a row that the UA had stability at quarterback; B.J. Denker started every game in 2013.
At least two players started at QB in each of the next five seasons.
In 2016, three quarterbacks made at least one start: Solomon, Brandon Dawkins and Khalil Tate.
If Gunnell can't play against Colorado, that streak will hit six years.
"We'll see where he is," UA coach Kevin Sumlin said Monday. "If he can go, he can go. If not ... I think it's too early to even talk about that."
Sumlin declined to go into detail about Gunnell's injury. He got hit hard and landed on his right shoulder after releasing a pass. He was not wearing a sling while watching the remainder of the game from the sideline.
"I'm not going to go specifically on where he is right now," Sumlin said. "He wants to play. But ... we're going to do the best thing for him and his career."
Gunnell is a sophomore. No matter how many games he plays this season, he will have three more years of eligibility, per NCAA rules during the coronavirus pandemic.
Freshman Will Plummer replaced Gunnell and likely would start against the Buffaloes on Saturday at Arizona Stadium. Plummer completed 17 of 35 passes for 151 yards with two interceptions against UCLA. He also had 49 rushing yards.
Plummer never had taken a college snap before jogging onto the field at the Rose Bowl. He didn't even have time to loosen his arm before subbing for Gunnell.
"For a guy that didn't even get a chance to warm up ... didn't have a chance to throw a football or do anything ... that has never played at this level, to go out there and do what he did, I thought it was a pretty good performance," Sumlin said. "Could he have been better? Yeah. There were mistakes he made.
"The two picks (were) not necessarily his fault. ... He got hit a bunch. But he's a tough guy. And he moved the chains."
Arizona managed just 10 points against UCLA and suffered its school-record 10th straight loss. Plummer led the Wildcats into scoring range three times, but a dropped snap on a field-goal attempt prevented the UA from cutting its deficit to one score in the fourth quarter.
While Arizona is 0-3, Colorado is 3-0 under first-year coach Karl Dorrell, who was hired in mid-February and didn't have the benefit of a spring practice. The Buffaloes defeated San Diego State last week in a hastily schedule non-conference game after USC was unable to play.
Colorado ranks second in the Pac-12 in total defense and rushing defense.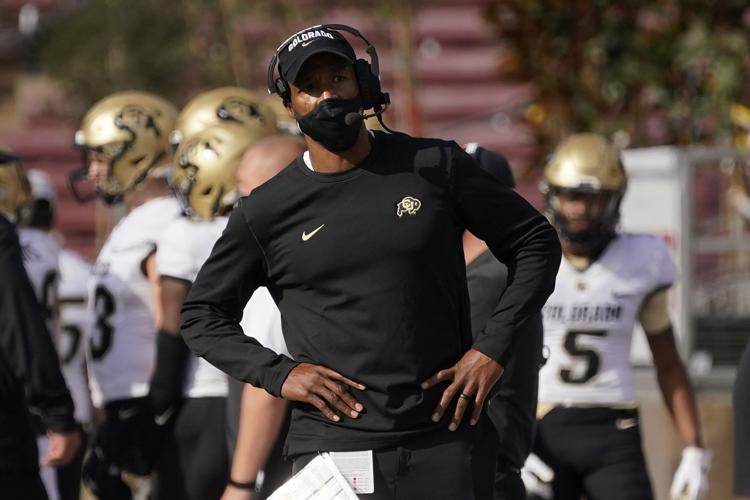 Dwindling DB depth
As of Monday, as many as six defensive backs who were with Arizona at the start of the season no longer were part of the program.
Freshman cornerbacks Khary Crump and Edric Whitley were dropped for off-field reasons. Veterans McKenzie Barnes, Malik Hausman and Christian Young opted out. Sophomore cornerback Bobby Wolfe announced he was opting out, although that situation remains cloudy.
"Some guys were hurt, and some guys have opted out," Sumlin said. "We've had guys that have gone on social media and said that, and then you've seen them play the next Saturday. There's been a lot of reactionary stuff. It's 2020, right?
"You deal with emotions all the time in this business with young guys. It remains to be seen."
It's unclear exactly whom Sumlin was referring to, but he most likely was referencing Wolfe, who posted his opt-out message on Instagram Stories after suiting up but not playing against UCLA.
Sumlin said Wolfe hadn't been available before Saturday "because of some other issues that have happened ... that had nothing to do with football – some other things, off the field."
Wolfe remained on Arizona's depth chart, released Monday. Barnes, Hausman and Young were dropped. Hausman and Young have been dealing with injury issues.
If Wolfe doesn't change his mind, the Wildcats will be down to six scholarship defensive backs for the remainder of the season.
'A tough deal'
When Arizona played its first home game against USC on Nov. 14, family members and guests of players were able to attend the contest. "That had some real significance to it," Sumlin said at the time.
Unfortunately, guests won't be allowed for the Colorado game – and, more likely than not, next week's game against Arizona State. The UA announced Sunday that it had "paused its admittance of family members of student-athletes and staff at all home sporting events for the indefinite future."
"That's a tough deal," Sumlin said. "But we've been on the road the last two weeks, and no one's been there. They (the players) understand that.
"They understand how fortunate we were to have them three weeks ago.
"Is everybody disappointed? Yeah. But our guys understand that to play football right now, and I think our parents do as well, it's a no-go with what's going on, not just here in Pima County but around the country."
Extra points
Sumlin said he "would anticipate some changes" along the offensive line, which has struggled in all three games. What those are exactly could hinge on the health status of left tackle Jordan Morgan, who missed the UCLA game because of injury. Sumlin said Morgan "possibly" could return vs. Colorado. "We'll know probably middle of the week," Sumlin said.

Besides dropping Hausman, Barnes and Young, Arizona made some other minor changes to its depth chart. Freshman Tyler Loop, who has done all the punting, is now listed as the No. 1 punter. Jamarye Joiner is listed as the top punt returner.
Colorado senior linebacker Nate Landman was named Pac-12 Defensive Player of the Week after registering 11 tackles, three sacks and a pass breakup against San Diego State.
Photos: UCLA outlasts Arizona in Pasadena; Wildcats remain winless
Arizona UCLA Football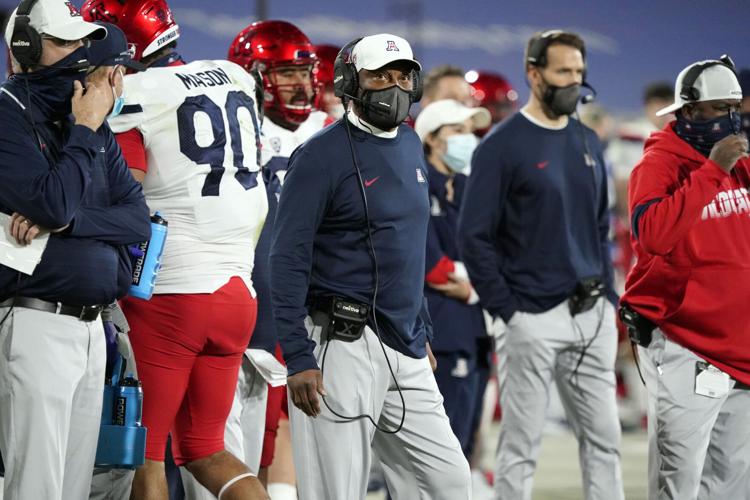 Arizona UCLA Football
Arizona UCLA Football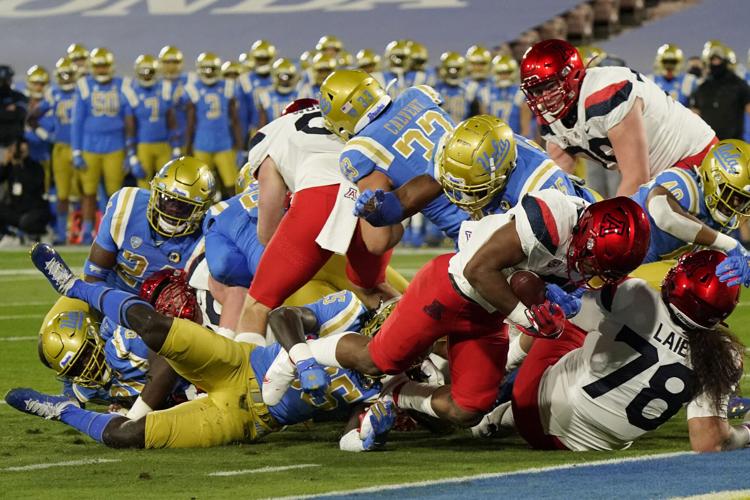 Arizona UCLA Football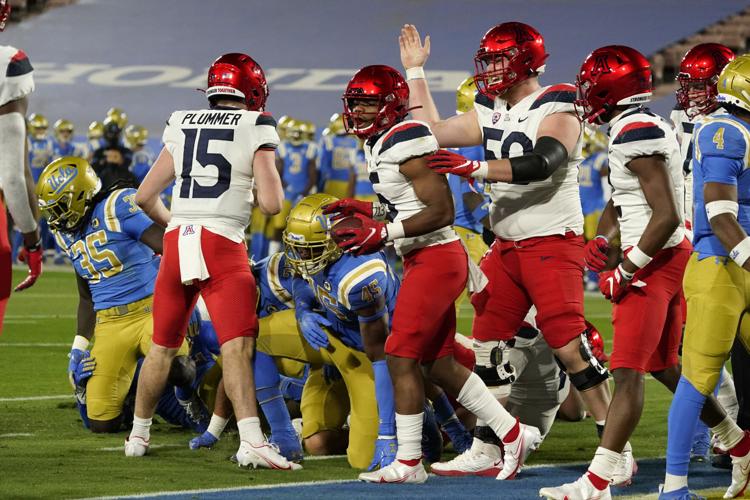 Arizona UCLA Football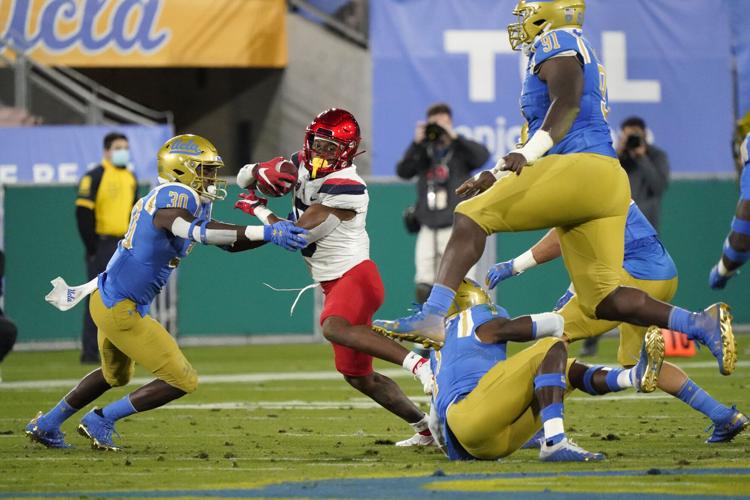 Arizona UCLA Football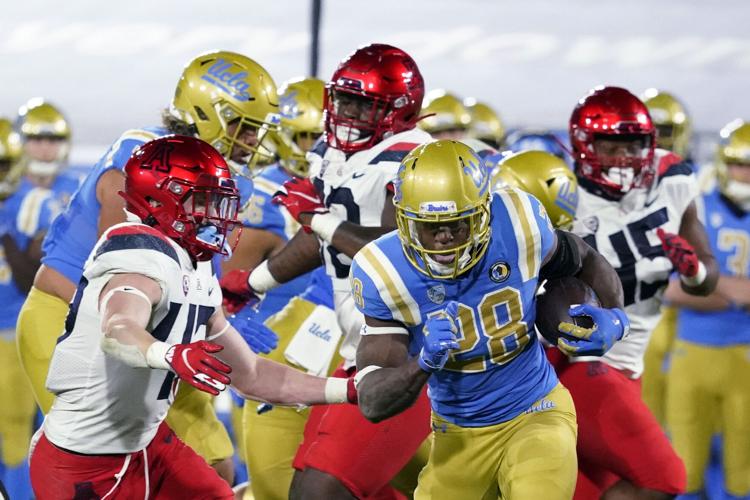 Arizona UCLA Football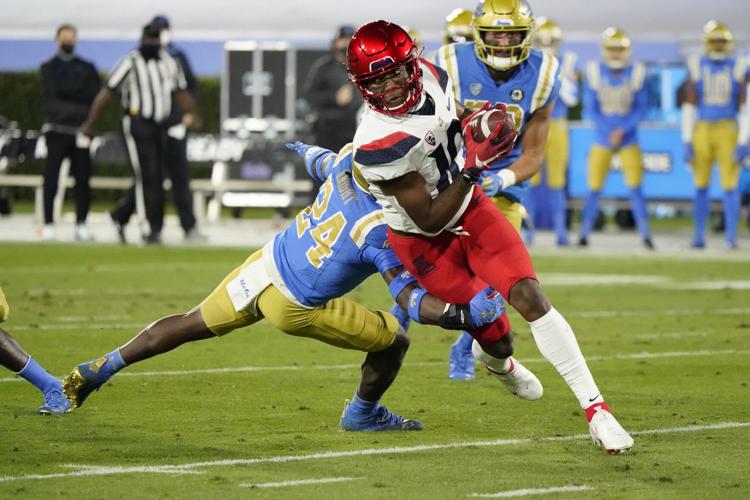 Arizona UCLA Football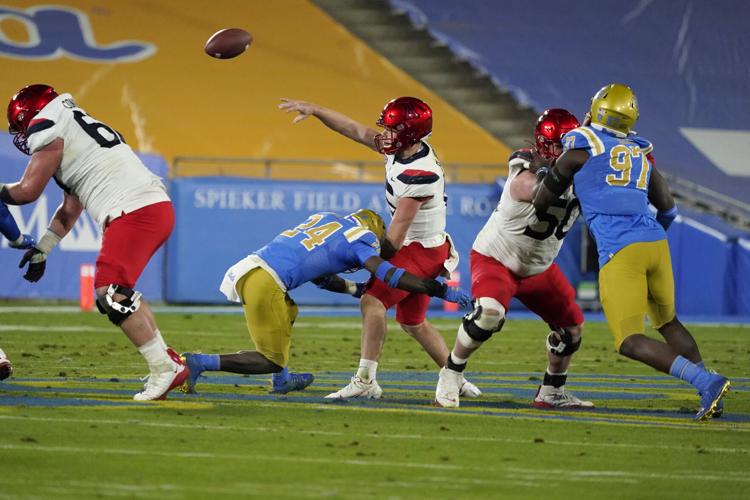 Arizona UCLA Football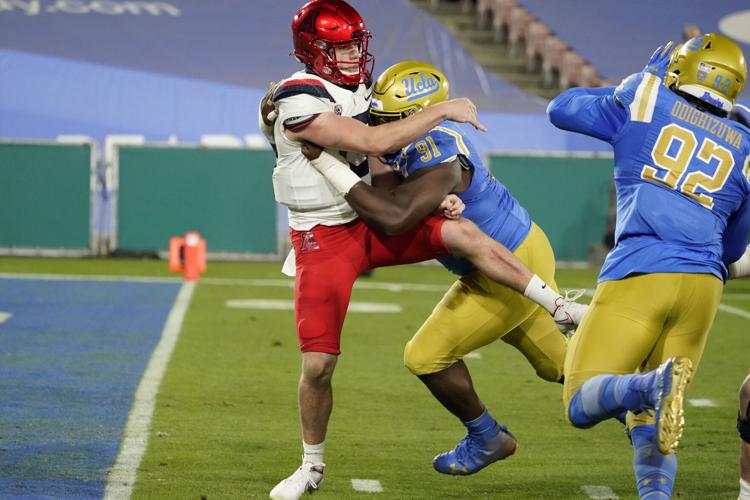 Arizona UCLA Football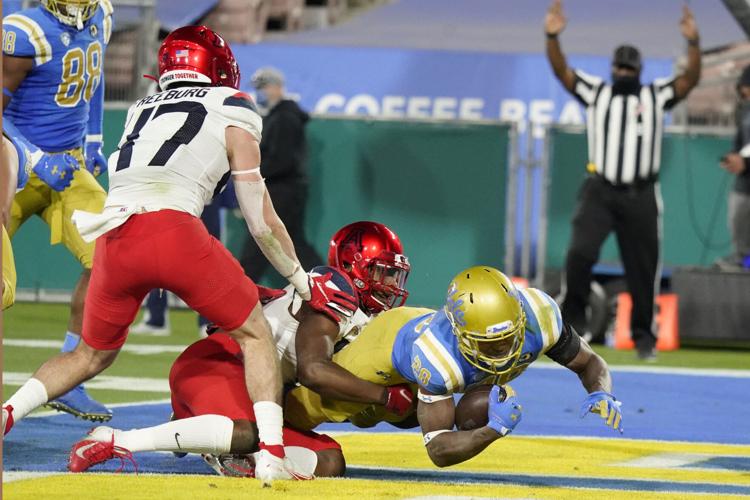 Arizona UCLA Football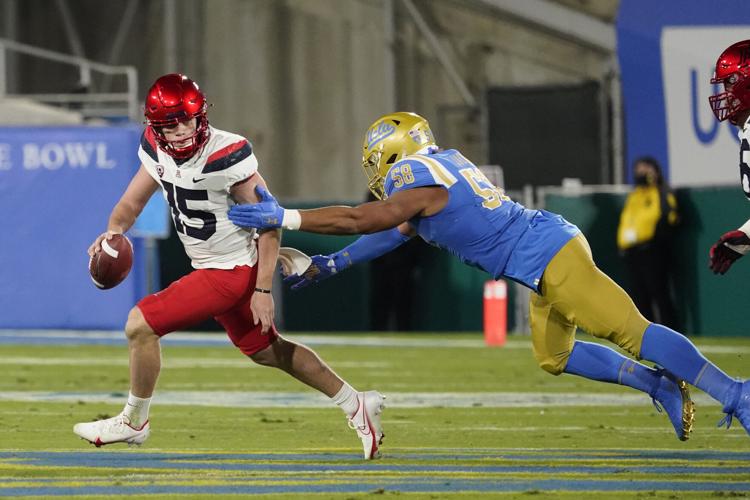 Arizona UCLA Football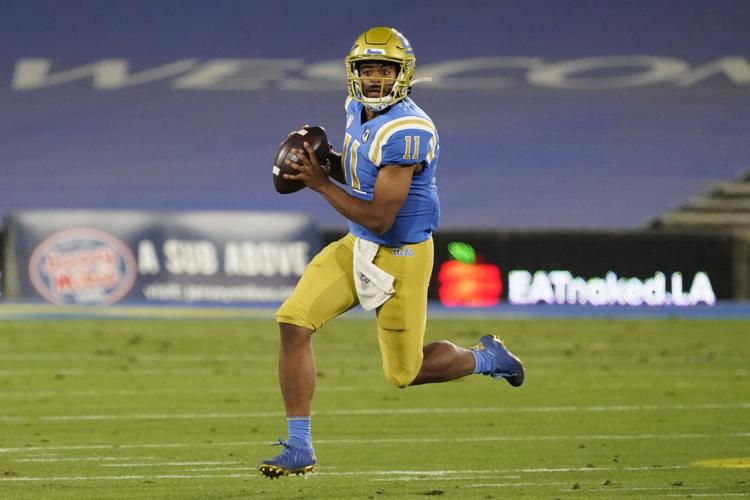 Arizona UCLA Football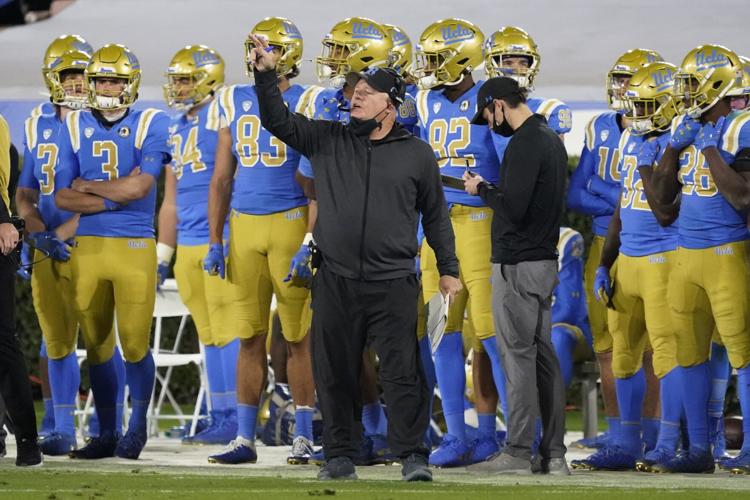 Arizona UCLA Football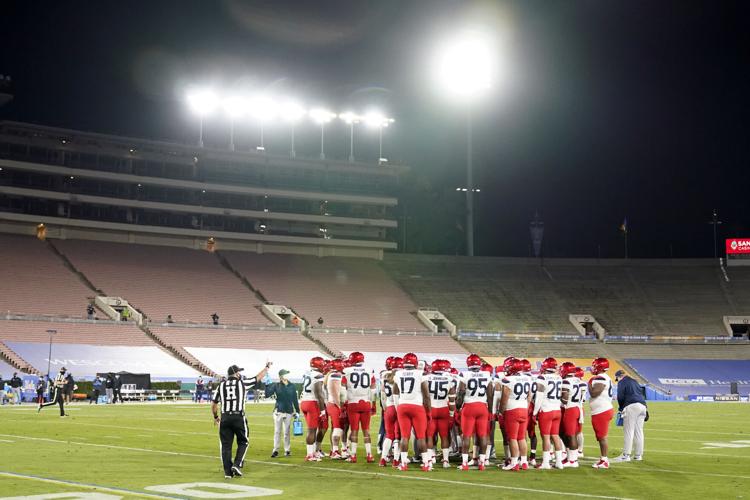 Arizona UCLA Football
Arizona UCLA Football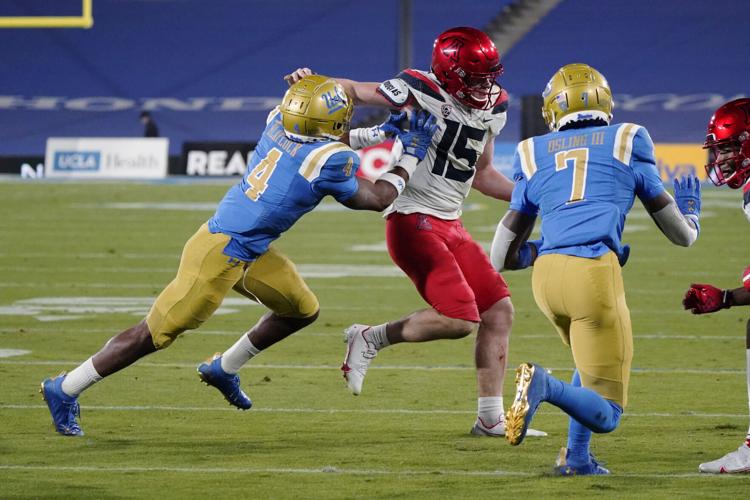 Arizona UCLA Football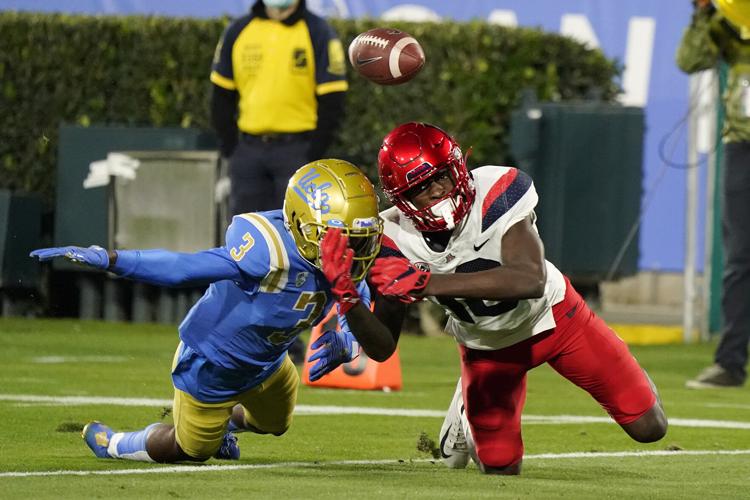 Arizona UCLA Football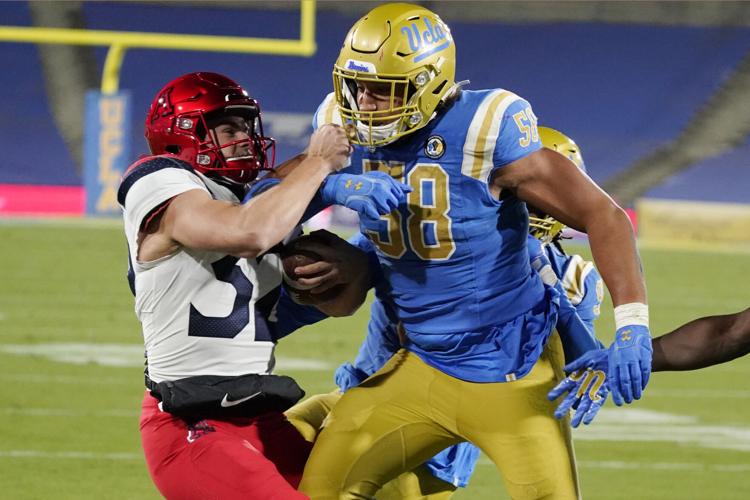 Arizona UCLA Football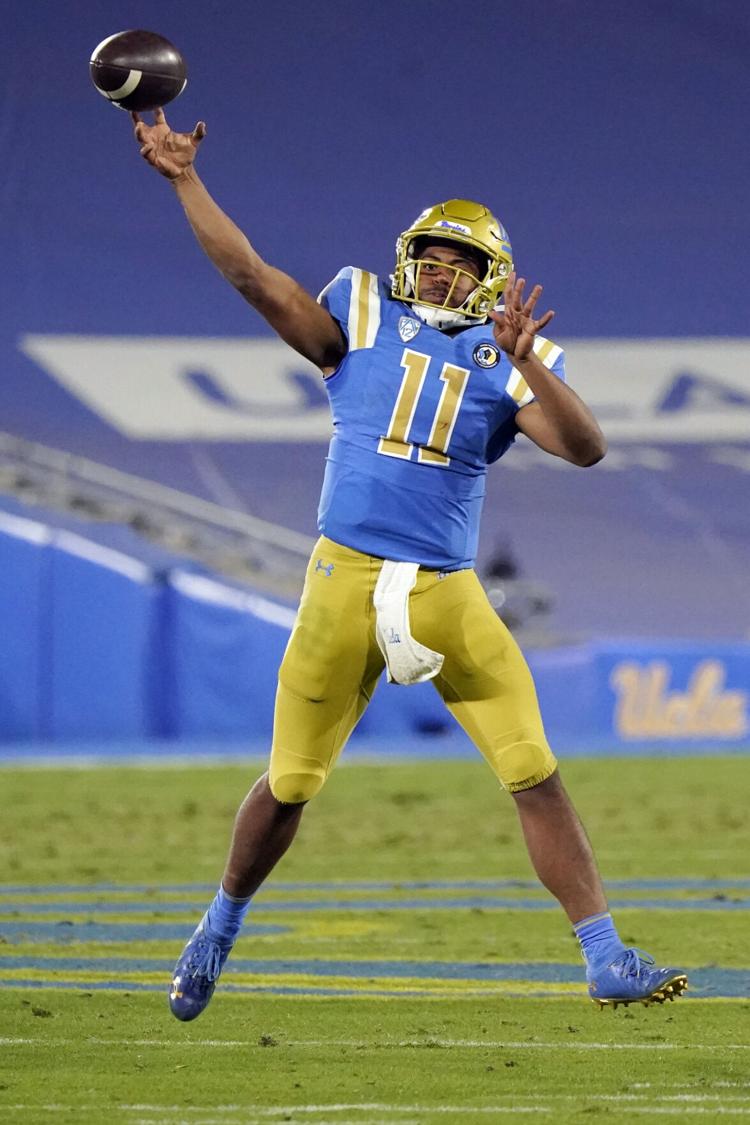 Arizona UCLA Football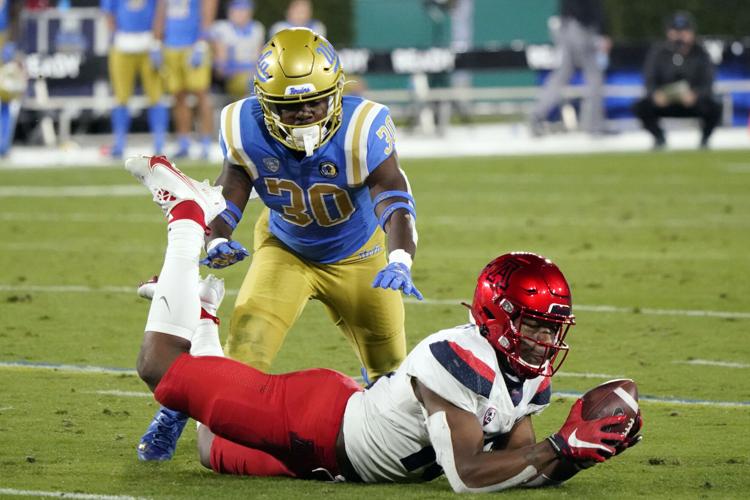 Arizona UCLA Football
Arizona UCLA Football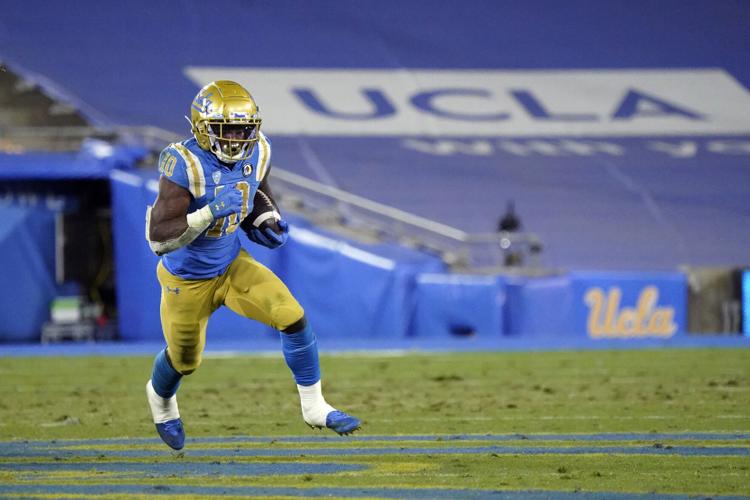 Arizona UCLA Football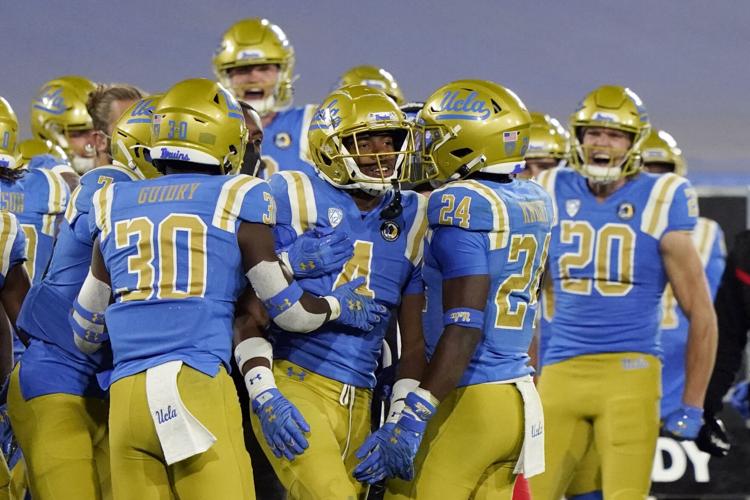 Arizona UCLA Football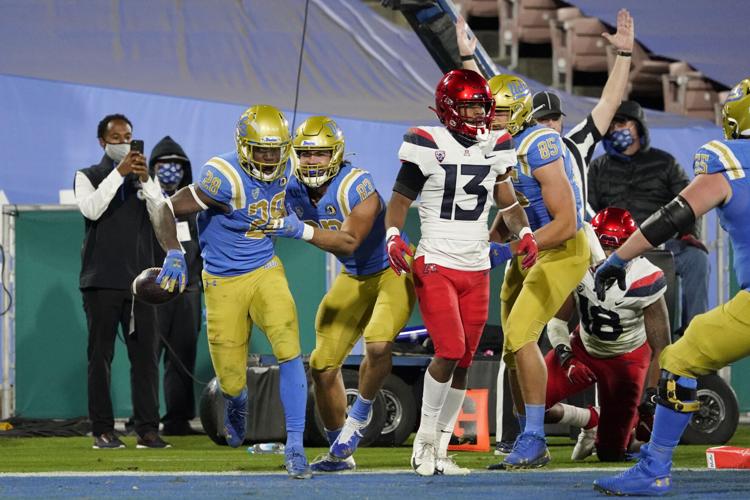 Arizona UCLA Football