It's eight days before early signing day, and there are no coaches to be found in the Arizona football offices. They're all on the road, pursuing future Wildcats.
But that doesn't mean the offices are devoid of activity.
Andy Vaughn has multiple computer monitors glowing on his desk; a stack of FedEx envelopes — containing official offer letters — piled neatly behind him; and a white board hanging on the wall outlining important dates and upcoming events.
In the next office over, Chris Singletary has only one monitor but two cellular phones; they buzz and ping incessantly while he chats with a visitor.
Down the hall, Christina DeRuyter and Adam Khordaji are seated in adjacent cubicles, ready for whatever task they are assigned.
The season is over for the UA football team. Arizona's recruiting team is nearing the final stretch of the 2018-19 cycle.
When Kevin Sumlin became the head coach in January, one of the critical tasks he and right-hand man Dennis Polian undertook was beefing up the recruiting department. Polian sized up the competition around the Pac-12 and leaned on his prior experiences in college and pro personnel departments. He took his recommendations to UA athletic director Dave Heeke, who enthusiastically signed off on them.
Sumlin and Polian realized that it would take a village to raise the Wildcats' profile in the supremely competitive world of recruiting. The staff wouldn't be as robust as their previous stop, Texas A&M, which had five people dedicated to social media alone. But it would expand. It would have to get bigger to be better.
"You win with people," Sumlin said. "That goes for the entire organization, not just coaches and student-athletes. The people who work behind the scenes to support an organization's vision and culture are very important to the process.
"Being able to reorganize and add resources to our recruiting infrastructure has given our coaches the type of support that gives them the ability to focus on evaluation and relationships, which is critical to building a roster."
It took several months for the team to be assembled. With just days to go until Wednesday's early signing day — the culmination of countless hours of planning, adjusting and readjusting — the Star got to meet the squad. These aren't the only folks working in the background to put together Arizona's 2019 recruiting class, but they're the ones who are most vital to this complex operation.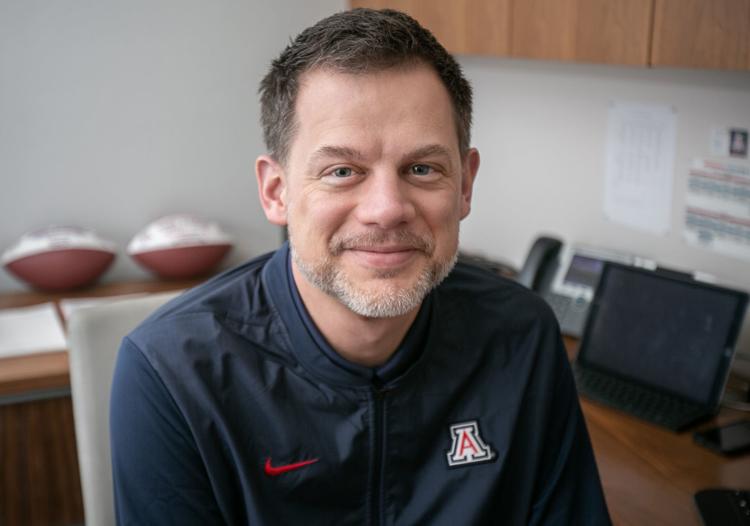 The point man
Andy Vaughn has gone by "Juice" since his days at Middle Tennessee State a decade ago, when the coach there, Rick Stockstill, co-opted the nickname of a Clemson staffer. See, Andy "Apple Juice" Johnston could have passed for Vaughn's brother.
The lanky, analytical Vaughn's countenance actually brings to mind another Andy: Andy Dufresne of "The Shawshank Redemption." Tim Robbins' iconic character never lost his cool. It's an essential trait for a senior director of recruiting and high school relations to possess.
"Things change in recruiting at a moment's notice," Vaughn, 37, said. "It's not just one aspect. One thing is going to have a domino effect on tens and hundreds of other things. It affects everything we do, because everything's a process."
Because kids are fickle and outcomes are unpredictable, it's paramount to be organized and prepared for contingencies.
For example: With one quarter left in the regular season, it appeared Arizona was headed to a bowl game. Then the Wildcats collapsed in the fourth quarter against Arizona State. The next morning, every coach, including Sumlin, hit the road to recruit. That doesn't happen if Vaughn and his staff aren't on top of things.
The white board in Vaughn's office isn't enough. The program has a subscription to ARMS, a computer program that stores and organizes data on prospects, reports from coaches and other essential bits of information. Everyone on the coaching staff and the recruiting team can access it, and it updates in real time. It will cost $115,000 over three years, but it's worth every penny, Vaughn and others said.
"It's an activity feed of what's going on in the recruiting office," Vaughn said. "So even though coaches aren't in here, I can see where they've been throughout the day — any comments that they throw in about a high school they visited, a recruit that they spoke with or went into a home with that day."
It's a far cry from Vaughn's early days in the business. A graduate of North Greenville University, where he played tight end, Vaughn worked as an intern and a graduate assistant at Clemson in the mid-2000s. Neither recruiting nor technology was as sophisticated back then. Excel spreadsheets were about as fancy as it got.
Vaughn got his first full-time job in player personnel as the assistant director for football operations at Middle Tennessee State.
"There was a void in recruiting there," Vaughn said. "So I just worked myself into that niche, filled that void. Essentially just taking over that role there and making it its own thing."
After almost four years at MTSU, Vaughn became the director of player personnel and then the director of football and recruiting operations at Nevada. He then landed his first gig at a Power Five school, as director of football and recruiting operations at Nebraska.
At Nevada, Vaughn worked for Brian Polian, Dennis' brother. That connection wasn't the main reason Vaughn ended up at Arizona after finding himself out of work amid a coaching change at Nebraska. But it didn't hurt.
Vaughn came aboard in late June, which was late in the game. It's been "non-stop" ever since, he said, trying to catch up and put the finishing touches on the 2019 class.
Vaughn will see the fruits of his and his team's labor Wednesday. It'll be a rewarding experience after months of hard work. But that feeling of relief and satisfaction will be fleeting.
"It's like after a win," Vaughn said. "You enjoy it for 24 hours maybe, and then you're on to the next thing."
The evaluator
No one was happier about Arizona pouring more resources into recruiting than Chris Singletary. It'd be an exaggeration to say he was a one-man show as former coach Rich Rodriguez's director of recruiting. But before the help arrived, Singletary said, he was doing "a little more of everything." Now he's able to focus on what he does best: evaluating prospects and building relationships with them.
"He's almost like an encyclopedia of every kid that's on our recruiting board," Vaughn said. "Chris is just a great resource on kids in the state, where we've recruited in the past couple years, our successes, our failures. And when (recruits) come on campus, Chris has a great rapport with all those kids. He's built that over time."
Singletary works closely with Sumlin, whose recruiting bona fides were a big reason Heeke hired him. Sumlin sits down with Singletary to watch film of every recruit the staff is seriously considering. Offers don't go out without Sumlin's seal of approval.
"He's hands-on," Singletary said. "He has a vision for what he wants this place to be, where we're headed, where we're going."
It wasn't clear initially how Singletary fit into that vision. Unlike Vaughn, Singletary didn't have any ties to the new regime. But he helped hold things together during the transition period, which began when Sumlin was hired in mid-January — at least a month after most head-coaching vacancies across the country had been filled.
"My interview was every day, just how I worked," Singletary, 43, said. "(Providing) information that the coaches needed, information that Dennis may need. Anybody that wasn't here, making sure they were up to speed and had everything they needed to know (as far as) where we were, where we stood, what needed to be adjusted, what needed to be the focus going forward."
Singletary came to Tucson in January 2016, reuniting with Rodriguez, for whom he had worked at Michigan. Singletary also worked under Lloyd Carr, Brady Hoke and Jim Harbaugh in Ann Arbor.
A teammate of Tom Brady and Charles Woodson, among others, at UM, Singletary would work for seven-plus years as an NFL agent for IMG. He has dealt with pro players, scouts and front-office executives. If incoming or current Wildcats want to know what it takes to play at the highest level, Singletary can provide that perspective.
"I can really share with a young man, if this is the goal, this is how you can get there," he said. "This is what it's going to take. This is what they're looking for. This is how your work ethic, your mindset, your drive have to be. It just doesn't happen."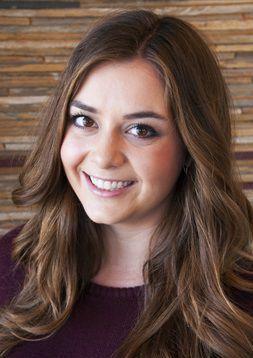 The planner
Christina DeRuyter has lived in eight states, plus Washington D.C. Such is the life of a football coach's daughter — a life she wouldn't trade for anyone's.
"It's a crazy ride," DeRuyter said. "But I wouldn't have changed my upbringing for the world."
Her father is Tim DeRuyter, the former head coach at Fresno State and current defensive coordinator at Cal. Tim has been coaching in college since the late 1980s — before Christina, 24, was born. She grew up around the game and says she couldn't imagine Saturdays without college football.
So despite her dad's warnings —"It's a lot of long hours," he told her. "You have to be truly passionate about it" — Christina took the plunge. After serving as a student intern for four years at Texas A&M — and as an events intern for the NFL Players Association — DeRuyter reached out to her old boss. Sumlin hired her as Arizona's coordinator of on-campus recruiting.
One of her most important responsibilities is making sure official visits are memorable, first-class experiences for prospects and their families. She creates itineraries for the visits, which can last up to 48 hours, but not before considering what will make the experience unique. For example: She'll find out what kind of food a recruit and his family like before picking a local restaurant.
"Just these little details that we can find out help personalize their visit," DeRuyter said. "Some guys will go all over the country. We want ours to stand out."
In Vaughn's view, an official visit should be similar to a trip to Disneyland — without Mickey or the rides, of course. Though the theme park remains the same, everyone has a different experience when they go.
DeRuyter's job, Vaughn said, "is to take all the information that we have on each kid, their parents or whoever they're bringing on campus and cater each experience while they're here to make it special for them."
DeRuyter is always thinking of creative ways to make that happen, he said, "whether it's the first time or they're in Phoenix and driving down for the 15th time. How can we use what we have to make their experience the best it can be? Because, for us, every time they're here is a first impression."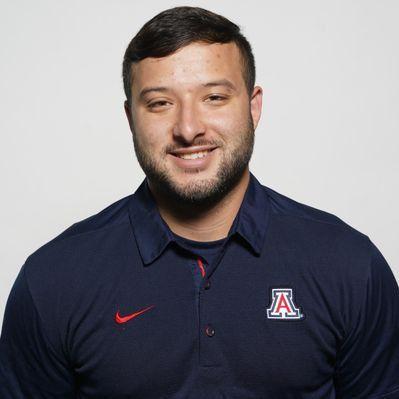 The graphic artist
You know those professional-looking pictures that recruits post where they're wearing a UA uniform and posing in the end zone at sunny Arizona Stadium?
Adam Khordaji is the guy who makes those happen.
As a university employee, he isn't allowed to post them himself. But he can take them and send them to the coaches, who pass them along to the players, who can do with them as they wish. They often post them with messages like the one recent commit and visitor Eddie Siaumau tweeted:
"I had such an amazing time visiting my future school. I just want to thank the whole U of A staff for welcoming me and family into their football family. I am very blessed to be part of a great program, and I can't wait to be chasing my dream at this amazing school."
You know those sharp graphics that appear regularly on the Arizona Football Twitter feed signifying team or individual accomplishments, such as Shawn Poindexter garnering an invite to the East-West Shrine Game or J.J. Taylor making third-team All-American?
Khordaji makes those, too.
As Arizona's creative media content coordinator, Khordaji is tasked with putting Sumlin's vision into visual form — turning the staff's ideas into digital reality. Social media is an enormous component in modern-day recruiting. Khordaji, 25, helps make Arizona relevant — even cool — in that world.
"The big thing about recruiting is marketing," Vaughn said. "Branding the university, the football program. He does a great job of translating all these ideas that we're just throwing against the wall."
When the new regime came up with the concept of the "New Era," Khordaji made sure hashtags such as #EraZona were prominently displayed in UA tweets and graphics. His work will be on full display Wednesday, one of Arizona's most important, high-traffic days.
"I'm really glad they're trusting me with something this big," Khordaji said. "And really excited for everyone to see it."
This is the first time Khordaji has been in charge of producing all the content for signing day. The marketing department handled that at his last stop, the University of Houston.
Khordaji grew up in Houston, attended UH and worked there for a year before making the move to Arizona. He had visited Tucson previously, liked it here and wanted to experience something new.
Khordaji is an integral part of Arizona's New Era — and its new recruiting team.
"We just have a bunch of different backgrounds," he said. "Andy's very organized. Chris is good at talking to kids. Christina's really good at being social.
"Just bringing a little bit of everything from where we've been and mashing it together, it's come together really well."