Greg Hansen: On Arizona's title-winning relay, baseball attendance, and James Harden
The truth, the whole truth, half-truths, shades of the truth and other items admissible as sports news.
Item I: On Umajesty Williams' .11-second advantage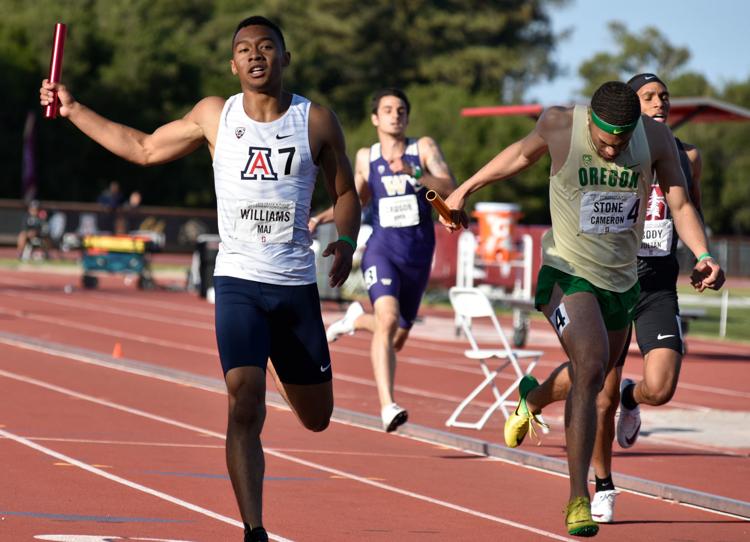 Nothing on the UA's 2017-18 sports calendar will one-up quarterback Khalil Tate's 327-yard rushing game against Colorado. Not a no-hitter to beat ASU this weekend at Hi Corbett Field, not even a stunning performance by Arizona's softball team to upset UCLA in next week's Super Regionals.
Not even Deandre Ayton's 64-point, 32-rebound colossus against UCLA/USC to win the Pac-12 Tournament was enough to take down Tate's four consecutive Pac-12 offensive player of the week awards.
But for 45 seconds Sunday afternoon at Stanford's Cobb Stadium, Arizona freshman sprinter Umajesty Williams was royalty like few others in UA sports history.
Running the anchor leg of Arizona's 4x400 relay finals, Williams wasn't even in the TV shot when he grabbed the baton. He was so far behind sprinters from Oregon and Stanford that the Pac-12 Networks announcers didn't mention him — or immediately know his name, Umajesty — until the final 10 seconds.
It was like "where did this guy come from?"
If you've ever seen footage of Billy Mills winning the 10,000 meter gold medal at the 1964 Tokyo Olympics, or Dave Wottle coming from last place to win the 800 meters at the 1976 Montreal Olympics, you've got an idea of what Mr. Umajesty did Sunday.
He crossed the finish line .11 seconds ahead of an Oregon sprinter and suddenly everyone knew his name. The freshman from Chaparral High School in Scottsdale earlier finished second in the 400 meters and fifth in the 200. At a school starved for sprinting talent — Arizona had never won a Pac-12 title in the 4x400 dating to 1979 — Umajesty Williams will make it easy to remember his name.
Item II: On Vicky Maes' breaking point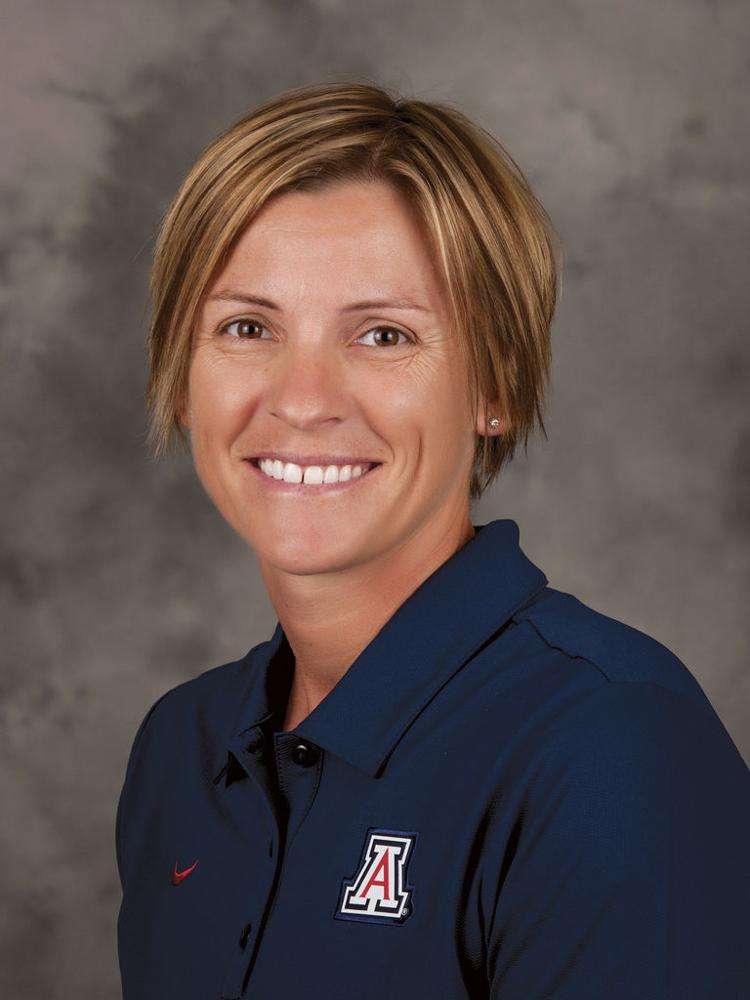 Vicky Maes is the most accomplished women's tennis player in UA history. It's not even close. Four-time All-American. Pac-10 Player of the Year. Part of the Pac-10's 1990 All-Decade team, ranked No. 1 nationally in 1996 and 1997. Inducted into the school's sports Hall of Fame in 2003.
Last week, athletic director Dave Heeke announced Maes would be leaving after 17 years as her alma mater's women's tennis coach. No one said "fired" or even "parting ways," but rather that she is "stepping down."
Asking Maes to leave had to be one of those days that no matter how much you're paid to be an AD, it's not enough.
The numbers could no longer be ignored; over the past three seasons, Arizona was 3-26 in the Pac-12. Its only victories were against tennis-challenged Colorado and Washington State.
What's the bottom line here? There's no money to be made in women's tennis, and few, if any, expect Arizona to beat any of the four nationally-powerful California schools. Maes' team went 0-for-the-last-decade against Stanford, UCLA, USC and Cal.
The breaking point? Perhaps it was getting embarrassed by ASU the last four years by a cumulative match score of 22-2. The Sun Devils are nobody's idea of a women's tennis power.
Former UA athletic director Greg Byrne looked the other way for an extended period, 2011-16, when women's basketball coach Niya Butts went 14-77 in the Pac-12. Maes probably fell into the same category. Expectations aren't unrealistic, but after three or four years, you've got to show some sign of growth.
Item III: On UA's attendance vs. Arizona State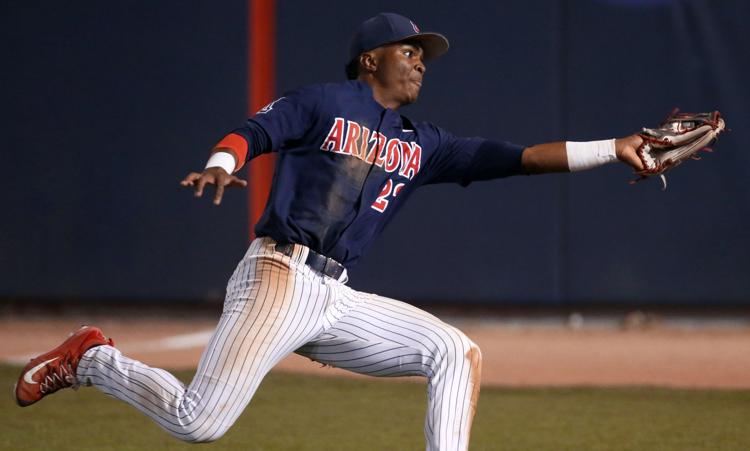 Ordinarily, the ASU-UA baseball series at Hi Corbett Field this week would threaten attendance records not just at Arizona but in the Pac-12.
Unfortunately, the 11-13 Sun Devils and 10-14 Wildcats have losing conference records simultaneously for the first time since 1996.
But because Arizona still has some life in potential NCAA Tournament bracketing, and because it's ASU, I think it will challenge the 2016 UA-ASU series at Hi Corbett when a modern school record 17,039 attended, including a Pac-12 record 8,067 for a Saturday night game.
Since moving back to Hi Corbett Field six years ago, the 2014 UA-ASU series drew 12,065, and the 2012 UA-ASU rivalry attracted 14,055.
One possible caveat: Saturday's series finale, which includes a postgame fireworks show, begins at 4:30 p.m. If the game is played in 2½ hours, it might not yet be dark. Sunset is 7:14 p.m.
College baseball games are not known for brevity, but the UA-UCLA opener two weeks ago was played in 2 hours and 28 minutes.
Item last: On the Sun Devils underusing James Harden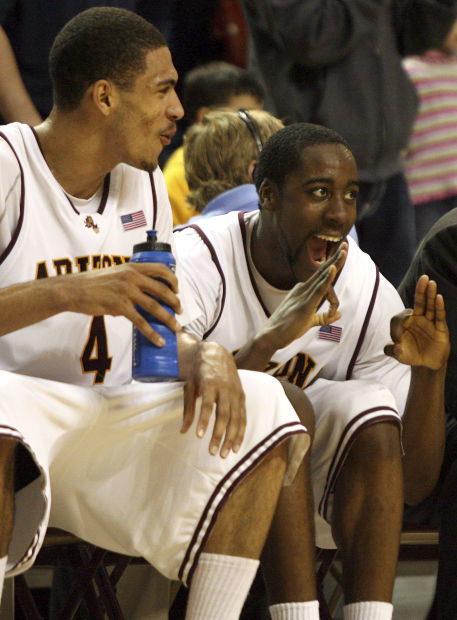 Each time I watch Houston's James Harden in the NBA playoffs I shake my head remembering how little Arizona State got out of his skills in 2008 and 2009.
The Sun Devils went 21-13 and 25-10 and won just one NCAA Tournament game. They went 20-16 in the Pac-10 at a time the league was monumentally bad, with Kevin O'Neill and Russ Pennell coaching at Arizona.
Harden was surrounded by a useful group of Sun Devil players, including future NBA big man Jeff Pendergraph and a good point guard, Derek Glasser.
So what happened in college to a man whose pace and physical force make him one of the two or three most feared players in the planet?
Sun Devils coach Herb Sendek played at a pace — 59.1 possessions per game in Harden's final season — that was slower than every team in college basketball this season. Even then, in 2009, it ranked 334th in the NCAA. In effect, rather than take advantage of Harden's physical gifts and give him more shots and more opportunities to make a difference, Sendek gave him less.
Somehow, after Sendek gummed up the works in Tempe, he was hired as the head coach at Santa Clara. The Broncos were 11-20 last year and Sendek's pace-of-play was 63.7 possessions per game, 241st in the nation. Some things never change.
The Rockets this season averaged 101 possessions per game. Yes, the games are eight minutes longer than college games, but that's 42 more possessions in just eight minutes than Harden's '09 Sun Devils.
Harden's use, or lack thereof at ASU, makes the UA's minimal use of Lauri Markkanen and Deandre Ayton in NCAA Tournament exits seem like kid's stuff.