Every year, Star columnist Greg Hansen lists the top 100 sports figures in Southern Arizona. Here's the complete countdown.
Look for the column and full list in Sunday's Arizona Daily Star. 
---
100. Jeff Cotton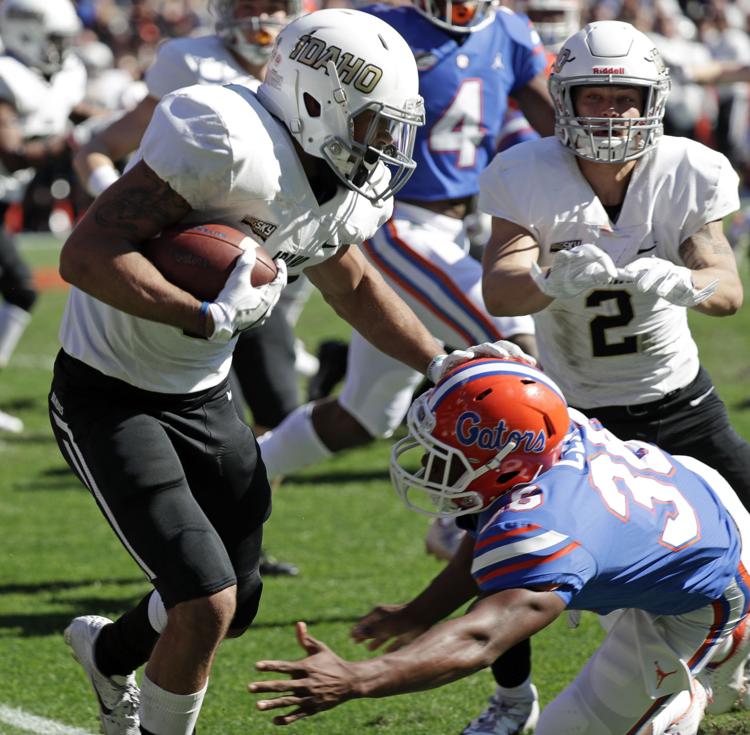 The Mountain View High School and Pima College grad was named to the All-Big Sky Conference football team, catching 88 passes for 1,141 yards at Idaho. 
---
99. Luke Regina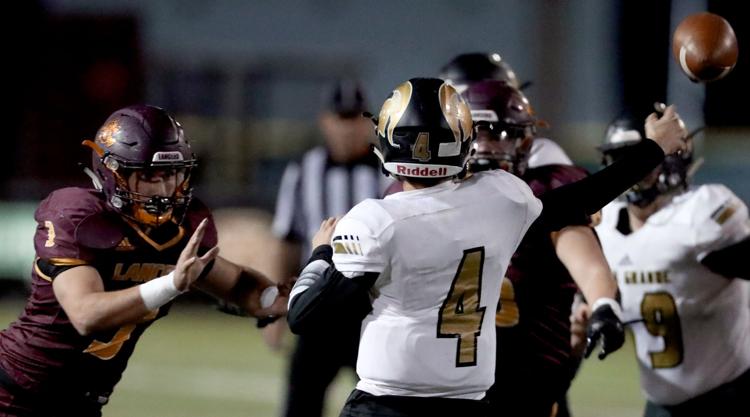 One of Salpointe Catholic High School leading defensive football players, Regina made a team-high 9 ½ sacks and contributed 47 tackles in a 10-1 season.
---
98. Matt Bushman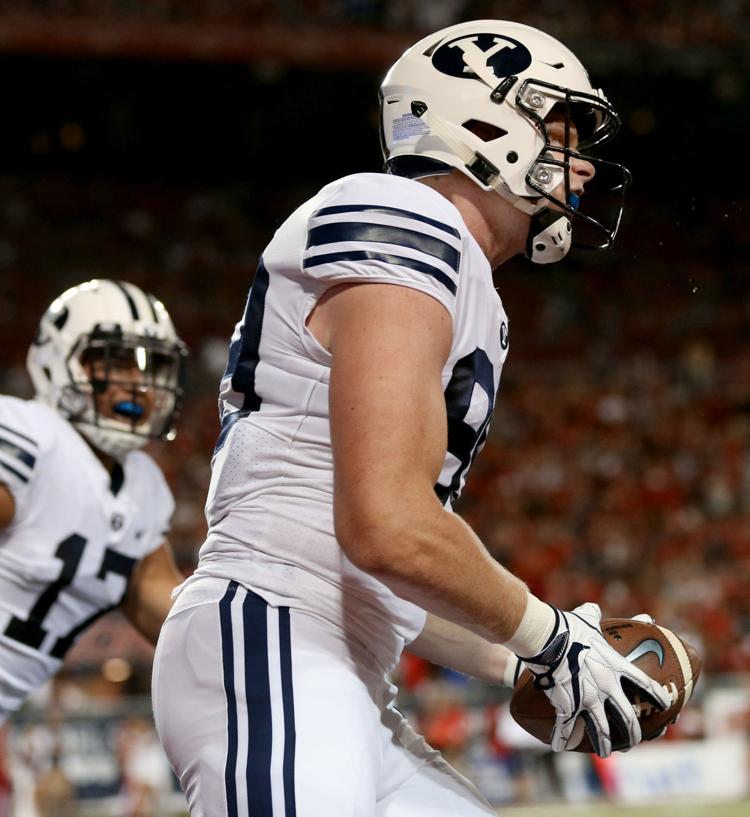 As a junior tight end at BYU, the Sabino High School grad caught 47 passes for 688 yards.
---
97. Majok Deng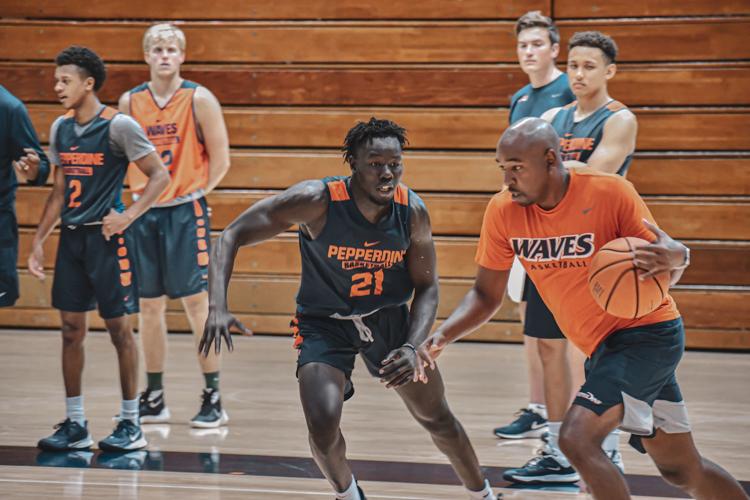 In his final season at Salpointe Catholic High School, Deng averaged 17 points and 7 rebounds for a 27-3 state tournament runner-up. He's now at Pepperdine. 
---
96. Christine Stainer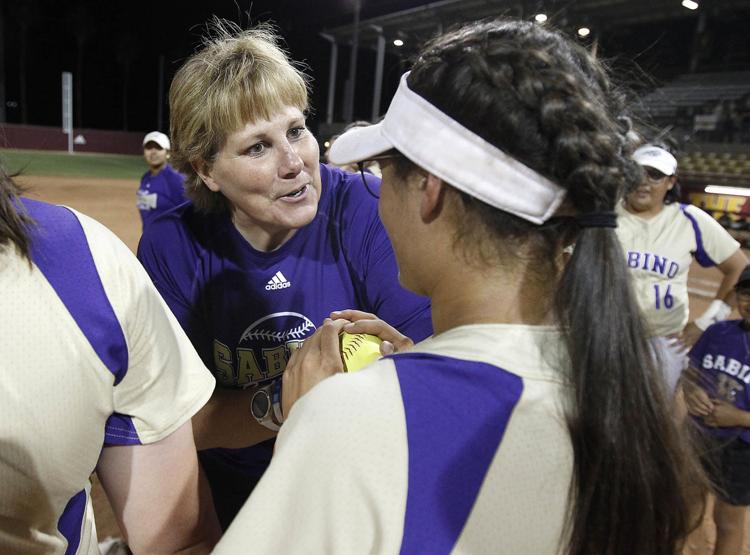 Sabino High School's softball coach put it all together in 2019, leading the Sabercats to a 23-3 record and the state championship.
---
95. Kate Connelly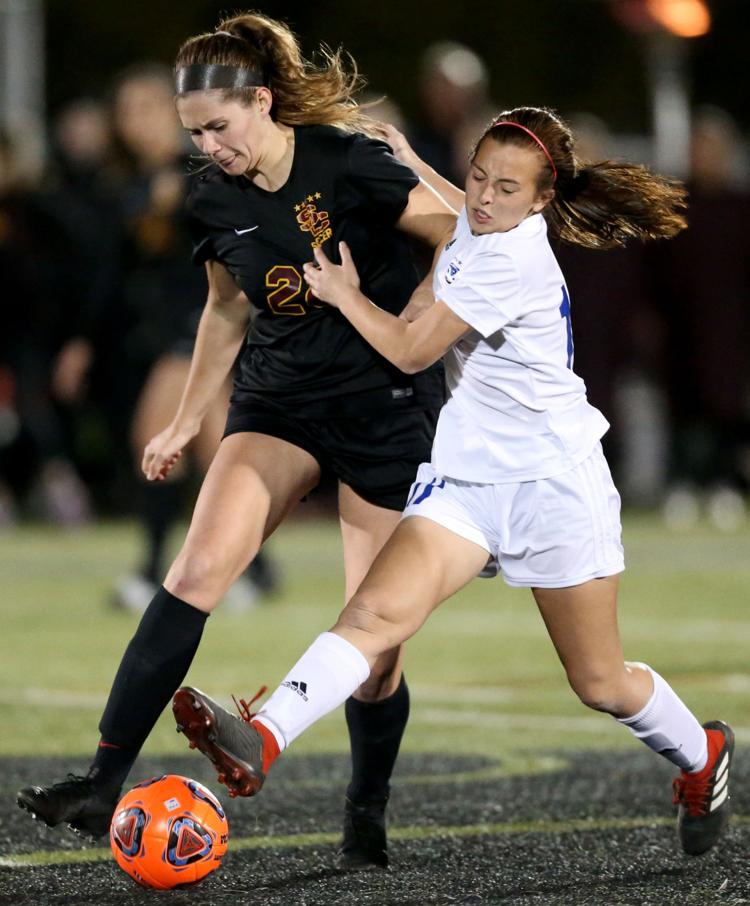 In a 17-2 state championship soccer season, the Salpointe Catholic High School senior led the club with 13 goals and 10 assists.
---
94. Adin Hill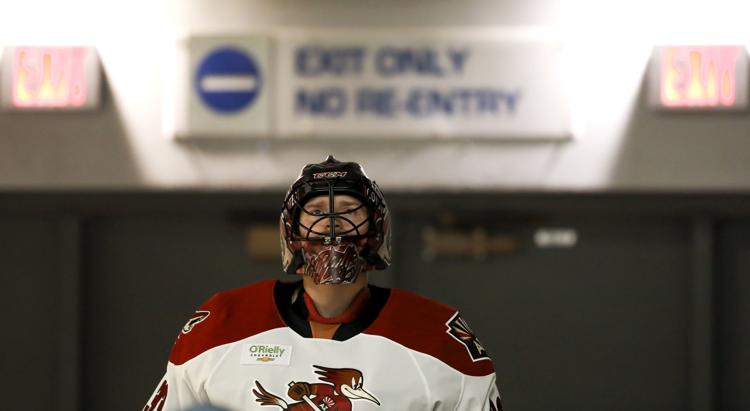 As the Tucson Roadrunners bid for a historic season in the American Hockey League, Hill, one of the AHL's leading goaltenders for 3 ½ seasons, had a 9-3 record before being summoned to the NHL on Dec. 20. 
---
93. Jada Talley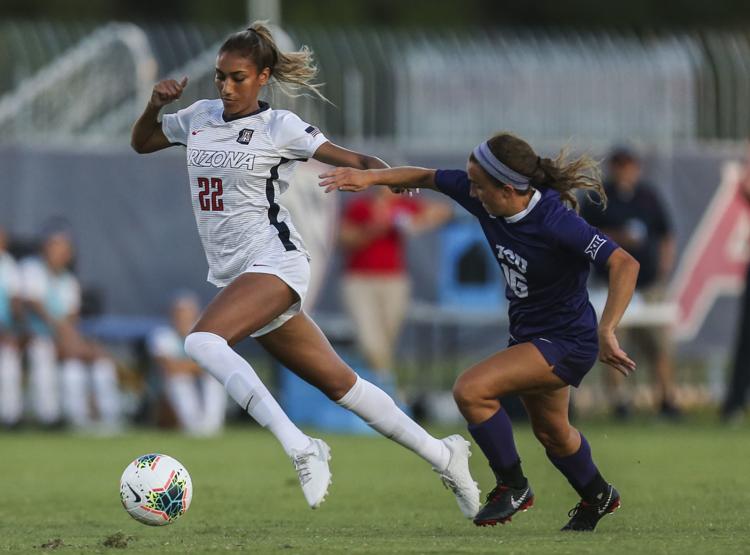 The leader of Arizona's NCAA Tournament women's soccer team was a first-team All-Pac-12 selection, scoring 10 goals and adding eight assists, both team-highs.
---
92. Ian Kinsler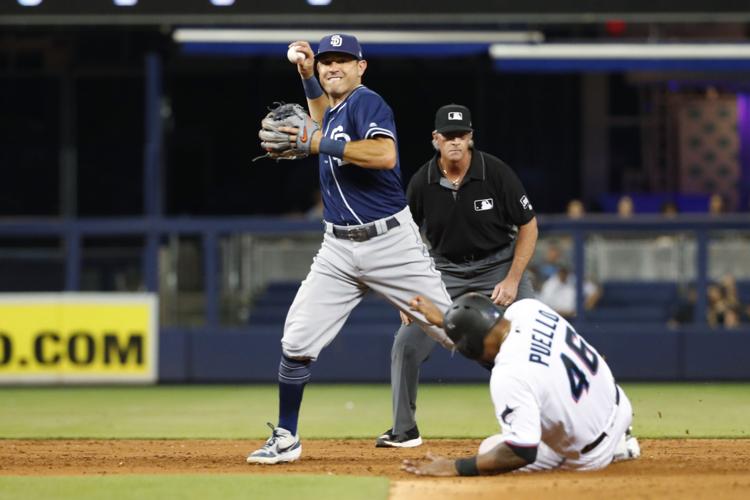 Canyon del Oro High School grad hit nine home runs in 87 games for the San Diego Padres, running his career hit total to 1,999, then retired earlier this month. 
---
91. Kiko Romero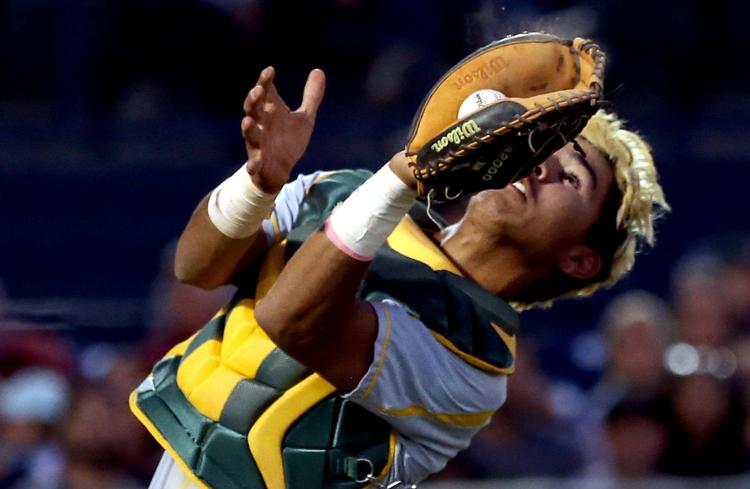 One of the top prep baseball players in Arizona, Romero hit .413 in his senior year at Canyon del Oro High School, and went 4-0 as a pitcher with a 1.04 ERA.
---
90. Scott McKee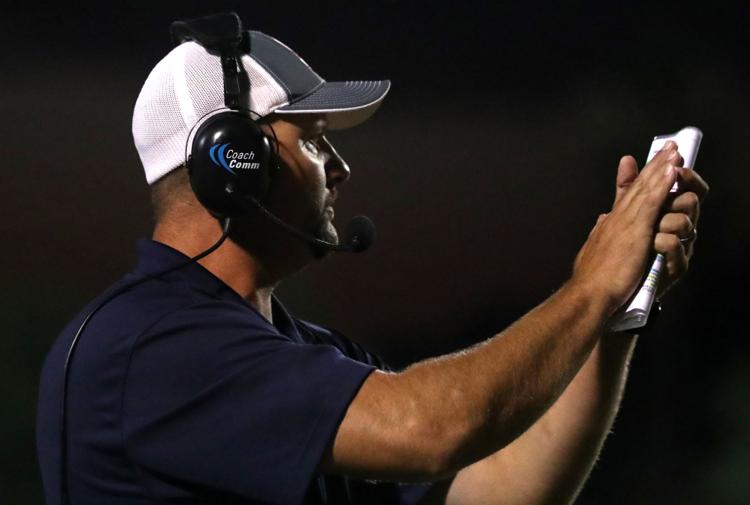 In his top season yet as Sahuaro's football coach, McKee led the Cougars to a 9-3 record and the No. 1 seed in the Class 4A state tournament.
---
89. Cate Reese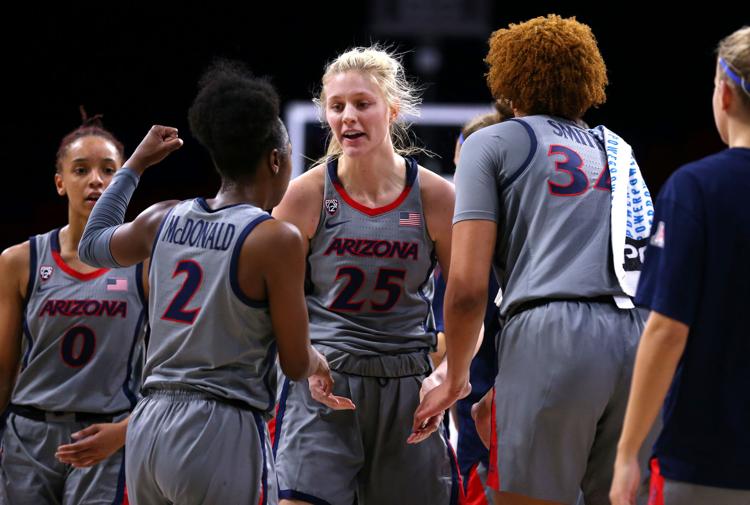 After making the Pac-12's all-freshman team, Reese has helped the Top 25 Wildcats by averaging 14.0 points and a team-high 8.5 rebounds.
---
88. Diana Montano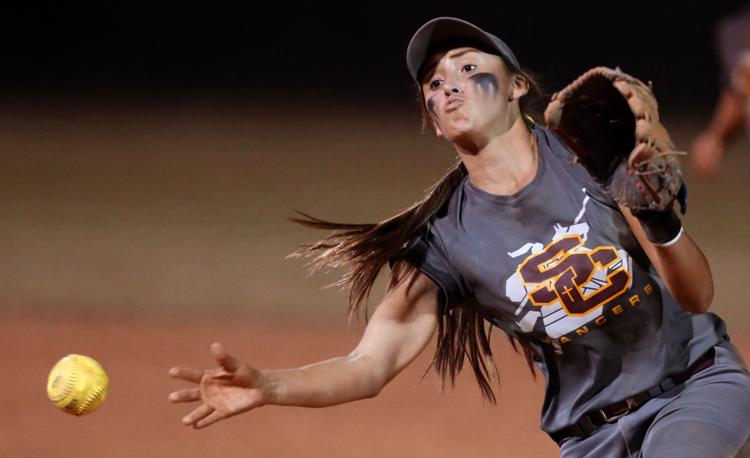 As Salpointe Catholic High School won another girls state softball championship, Montano was excellent, hitting .538 with a  team-high 44 RBIs.
---
87. Brooks Reed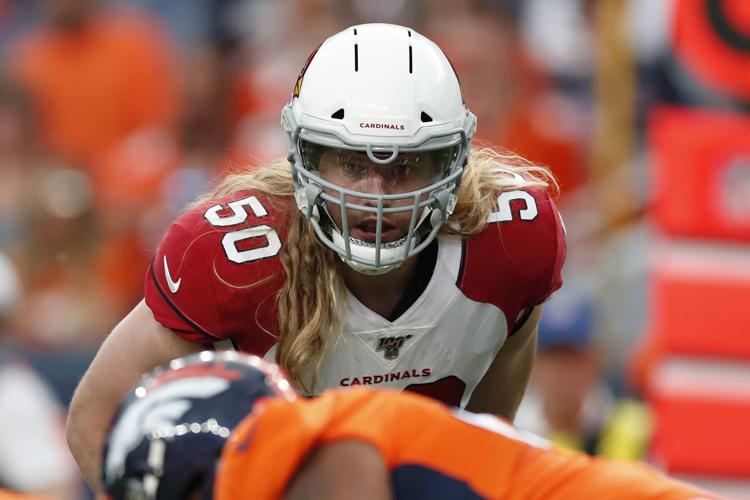 In his ninth year in the NFL, the former Sabino High and UA pass rusher played in five games for the Arizona Cardinals before an injury ended his season.
---
86. Jonas Ziverts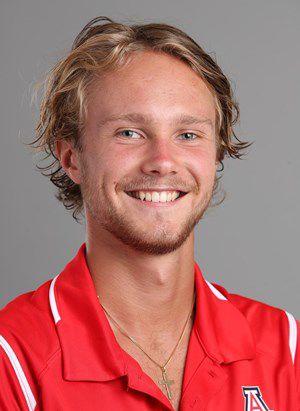 Arizona's prized tennis player, a sophomore from Sweden, became the first Wildcat to reach the NCAA singles championships in 13 years, winning 10 matches as the UA's No. 1 singles player. 
---
85. Jim Reynolds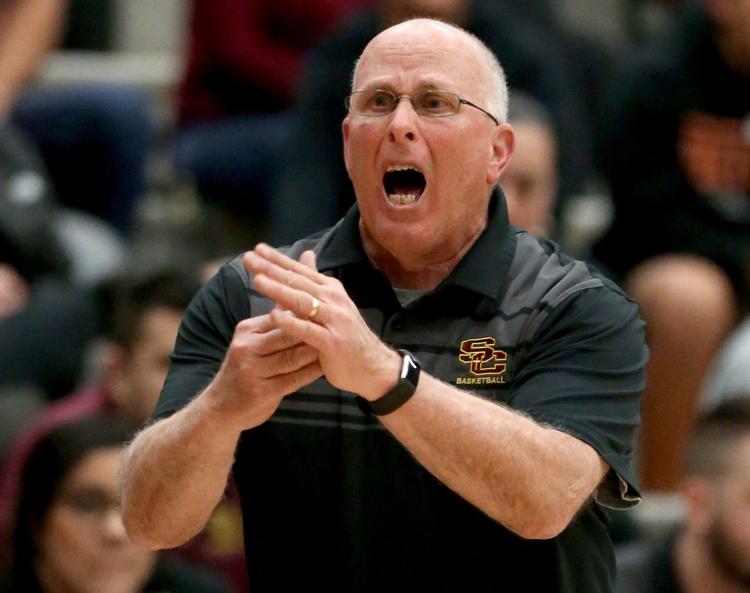 Now in his third season as Salpointe Catholic High School's boys basketball coach, Reynolds put a 27-3 record in the books last year and started 9-0 this season, bearing down on the school's first-ever boys state basketball title.
---
84. Matt Grevers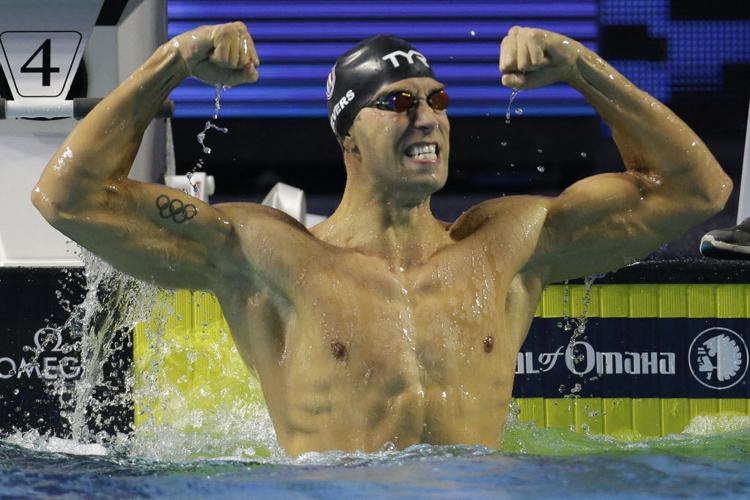 Tucson's two-time Olympic swimmer, with four gold medals, helped team USA win two silver medals in relay championships and finished fifth in the 100 backstroke at the world championships.
---
83. Amy Rocha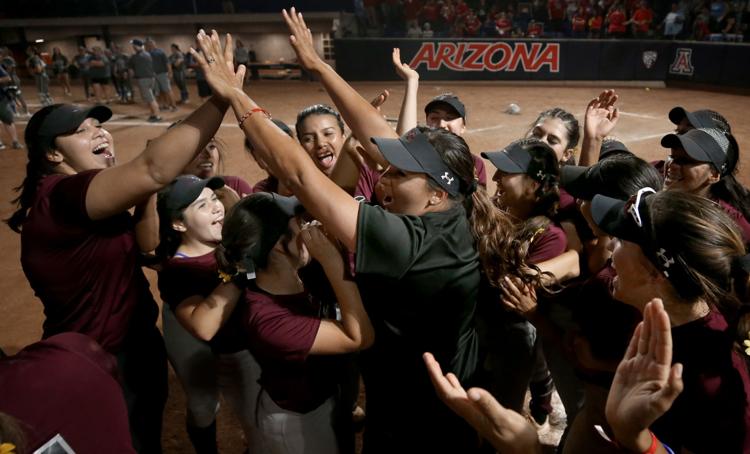 Rocha coached Salpointe Catholic High School to back-to-back state softball championships; her Lancers have gone 62-8 the last two seasons.
---
82. Jaeden Swanberg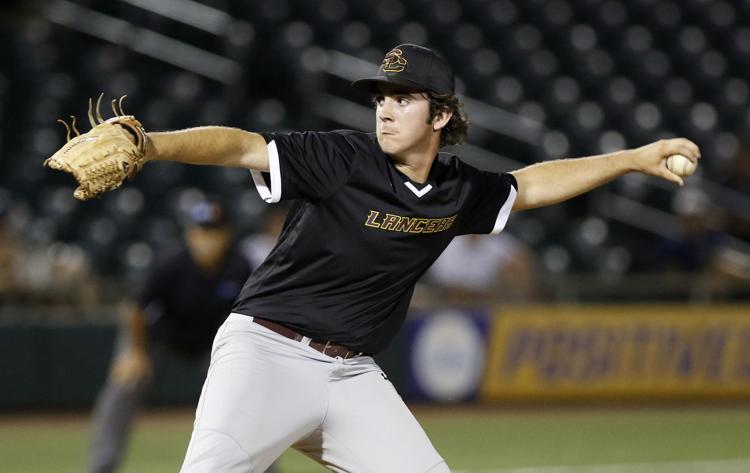 Salpointe Catholic High School's first-ever state baseball championship wouldn't have been possible without Swanberg's clutch pitching; he went 7-3 with 73 strikeouts.
---
81. Tony Amato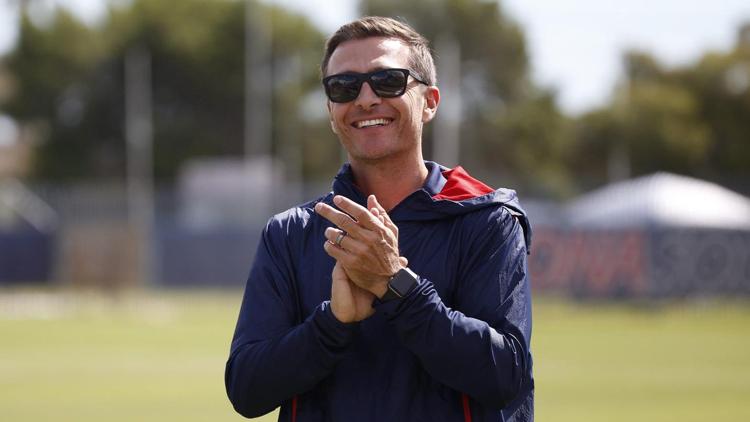 Arizona's able soccer coach led the Wildcats to their fifth NCAA Tournament in six years, finishing 12-7-1.
---
80. Cory Petska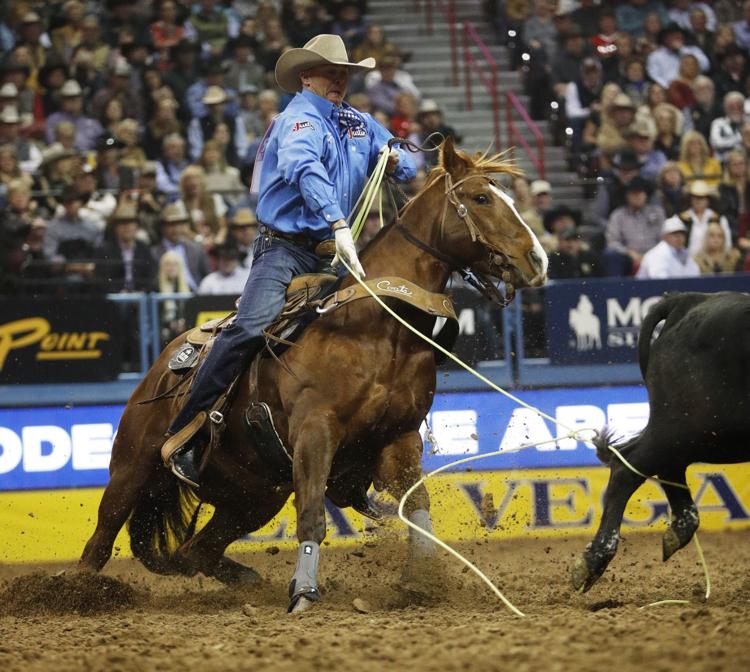 Marana's 2017 world champion in tie-down roping won five PRCA events in 2019.
---
79. Marcus Castillo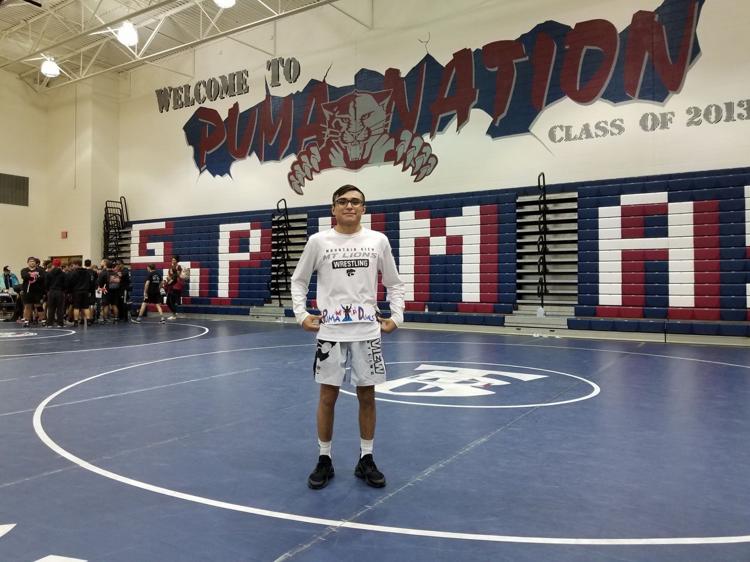 In his final season at Mountain View High School, Castillo won the state wrestling title at 132 pounds. It was his third consecutive state championship.
---
78. Adrian Virgen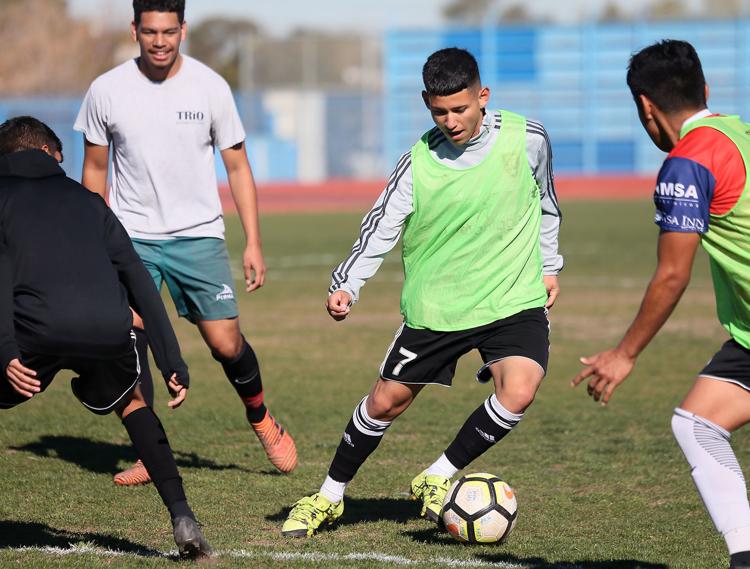 In Sunnyside High School's epic run to the state soccer championship, 24-0-2, Virgen scored 22 goals.
---
77. Trent Strong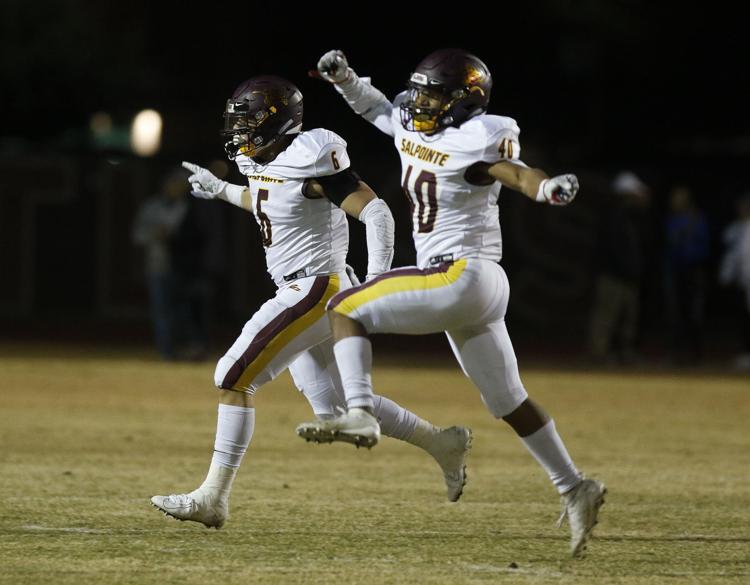 A senior linebacker, Strong led Salpointe Catholic High School with 87 tackles as the Lancers advanced to the Open Division football championships.
---
76. Seth Mejias-Brean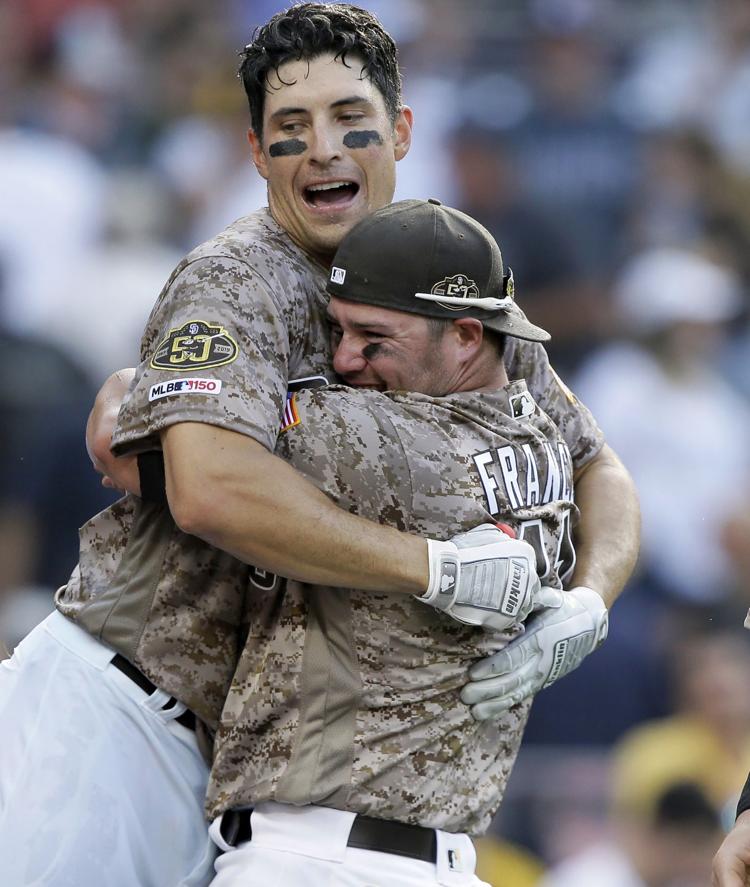 The third baseman from Cienega High School and the UA made his big-league debut in September, belting two home runs for the San Diego Padres after hitting .316 at Triple-A El Paso.
---
75. Ricky Gordillo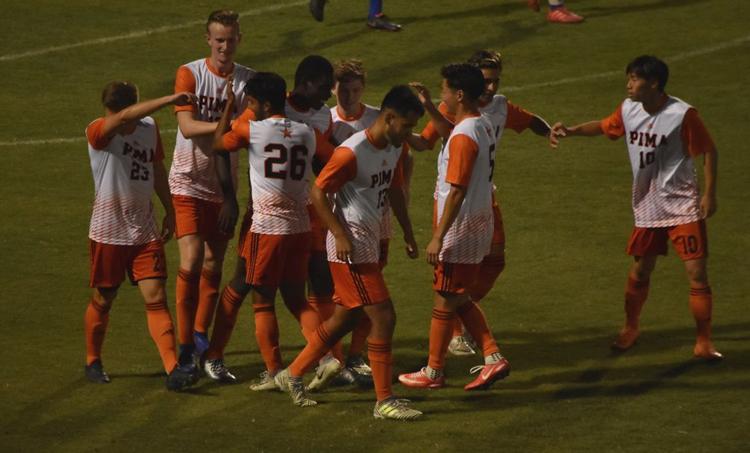 Pima College's skilled midfielder was named a second-team All-American by both the NJCAA and the United Soccer Coaches after finishing fifth in the nation with 15 assists. 
---
74. Ethan Lee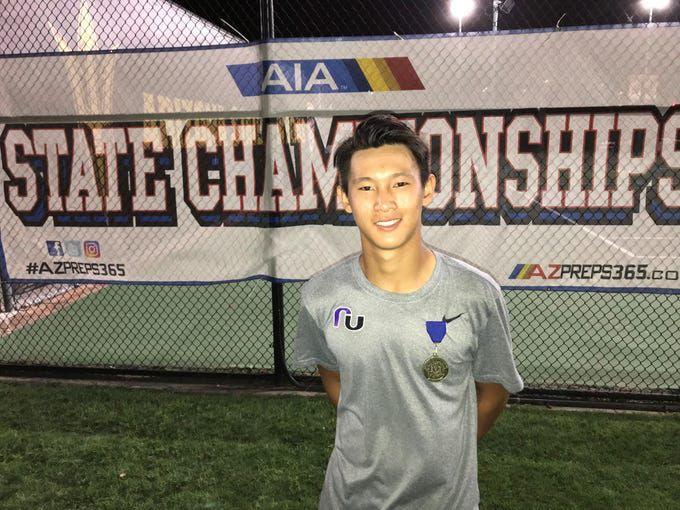 The Division I state tennis champion from Rincon/University High School, Lee is ranked No. 3 overall in Arizona and is a four-star recruit in the Class of 2021.
---
73. Kristie Stevens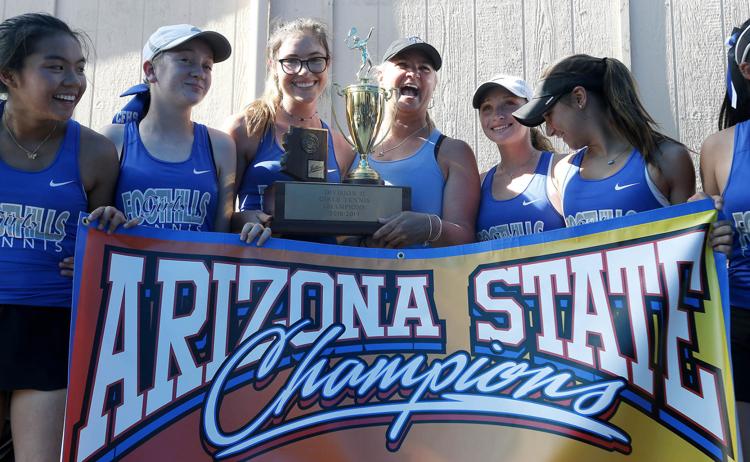 In her final season as Catalina Foothills High School girls tennis coach, Stevens led the Falcons to 17-1 record and 15th state championship.
---
72. Mike Snyder
As Sabino High School rolled to a state baseball championship, Snyder was excellent, posting an 8-0 record and 0.57 ERA as a dominant pitcher.
---
71.Tim Derksen
Amphitheater High School's 2011 state basketball player of the year led Fribourg to the EuroBasket Switzerland championship, averaging 17.8 points per game.
---
70. Johnnie Blockburger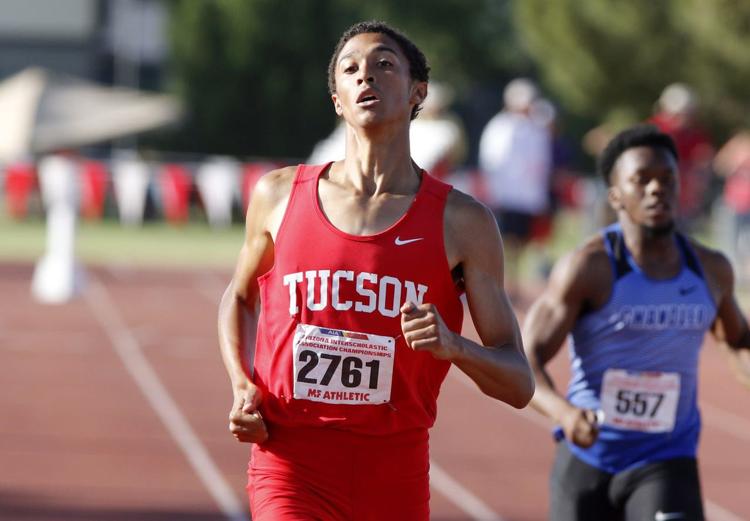 A junior at Tucson High School, Blockburger became the top sprinter in Southern Arizona, winning state titles at 200 and 400 meters and finishing second at 100 meters and in the high jump.
---
69. Trevor Werbylo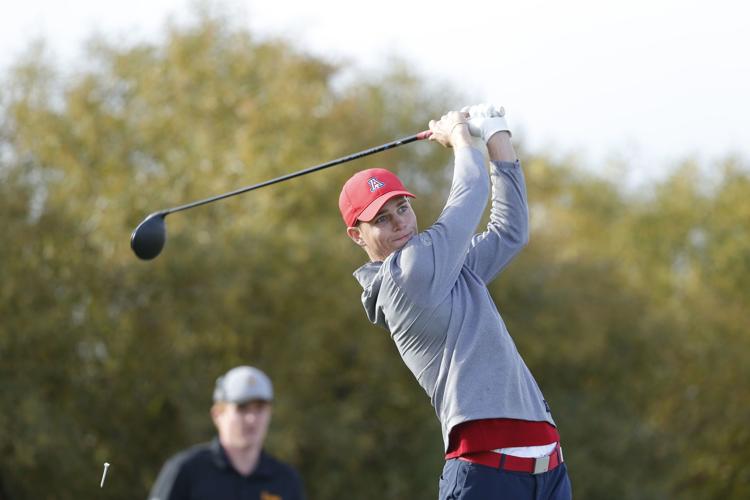 A second-team All-Pac-12 golfer from Salpointe Catholic, Werbylo shot the school's course-record 62 on the Tucson National course and then qualified for the U.S. Amateur, where he reached the final group of 32 players.
---
68. Devyn Cross
One of the leading volleyball players in the uber-talented Pac-12, Cross was a first-team all-conference selection for Dave Rubio's Wildcats.
---
67. Alfonso Cabrera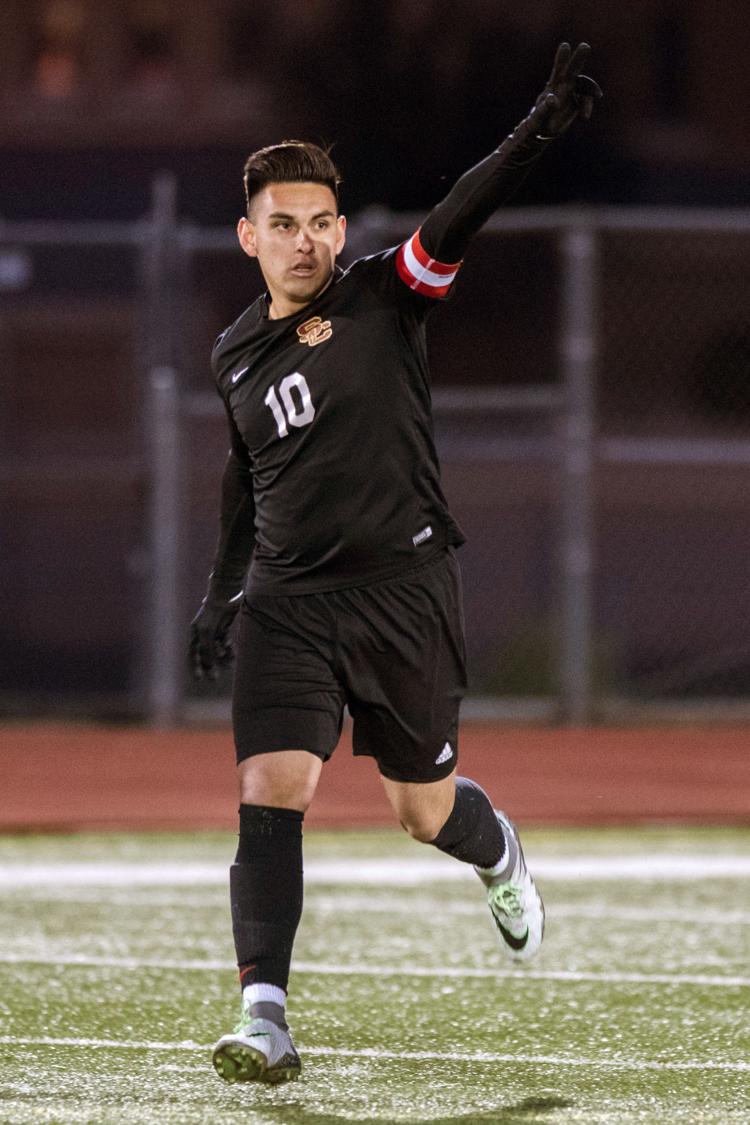 Cabrera led the way with 16 goals as Salpointe Catholic High School's boys soccer team won another Class 4A state soccer championship.
---
66. Cathy Guy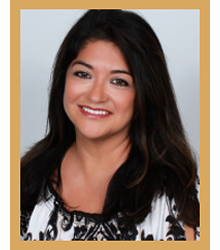 Co-owner of the Tucson Sugar Skulls, Guy watched the inaugural Tucson Indoor Football League team finish 7-7 and then went to work on improving the product, hiring IFL 2018 Coach of the Year Dixie Wooten away from the Iowa Barnstormers and signing the league's MVP, quarterback Daquan Neal, away from the same team.
---
65. Tristan Peterson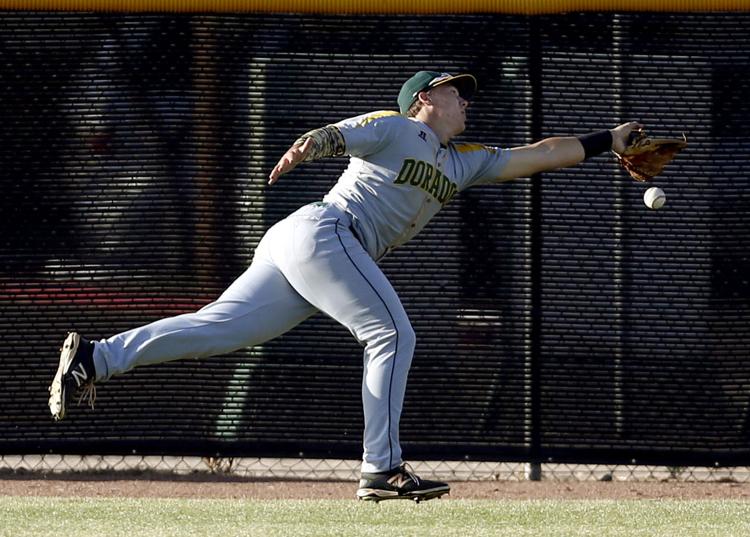 As a junior at New Mexico State, the former Canyon del Oro High School catcher hit .400 with 20 home runs and 90 RBIs, making numerous All-American teams and the All-WAC first team.
---
64. Kate Bruno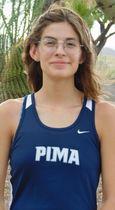 One of the leading distance runners in Pima College history, Bruno, a Canyon del Oro High School graduate, finished fifth in the 1,500 and sixth in the 3,000 at the NJCAA championships.
---
63. Ya Chun Chang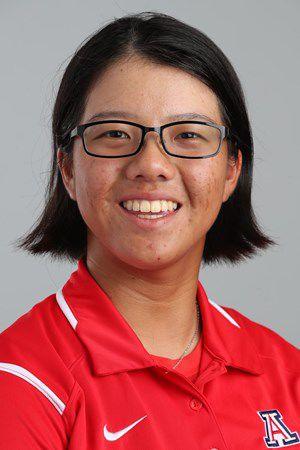 As a standout freshman golfer at Arizona, Chang finished fourth in the difficult Pac-12 championships, finished in the top 10 in five tournaments, had a 73.5 scoring average and helped the Wildcats women finish tied for third in the NCAA finals.
---
62. Karla Teran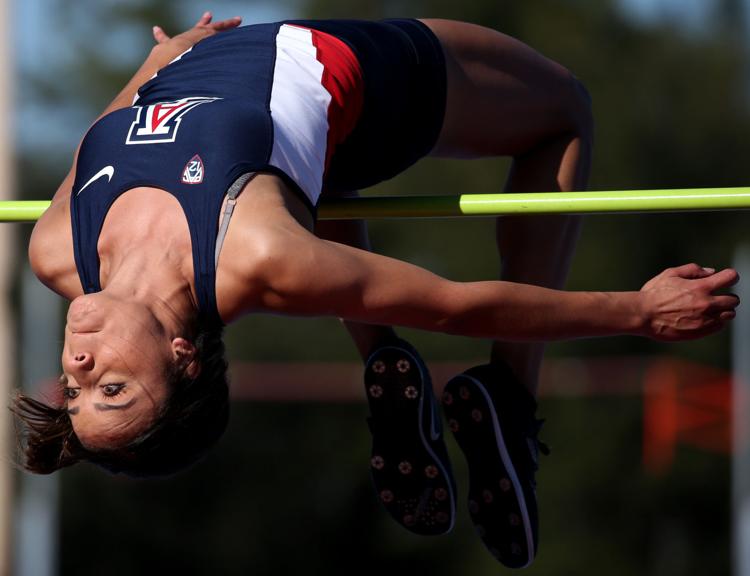 Arizona's track and field star won the Pac-12 women's high jump and finished fifth in the NCAA championships.
---
61. Taylor McQuillin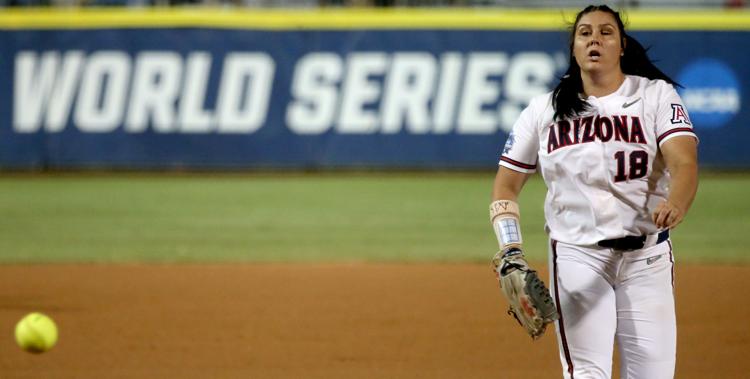 Arizona's leading pitcher, went 24-8 and was named a first-team All-American as Arizona reached the Women's College World Series.
---
60. David Korn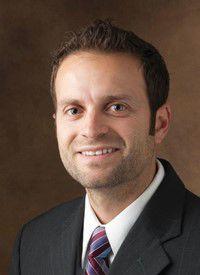 The Canyon del Oro High School and UA grad coached Division II Maryville University to the NCAA Division II men's soccer quarterfinals, leading the Saints to a school-record 17-4-2 record.
---
59. Nico Mannion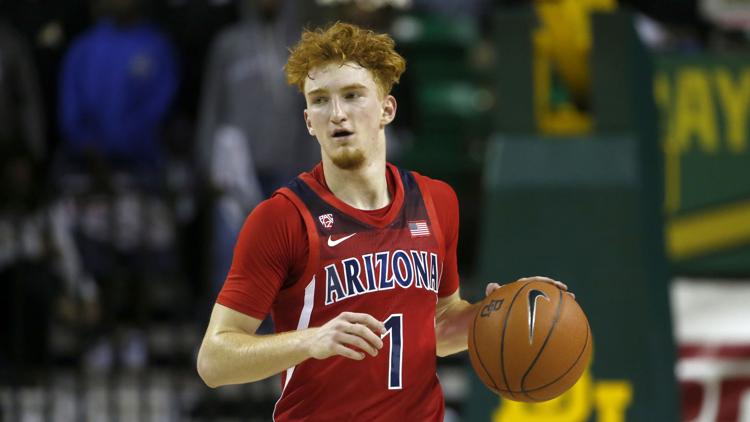 Arizona's freshman point guard has been as good as advertised and was a magnet to help the Wildcats assemble an elite recruiting class.
---
58. Lathan Ransom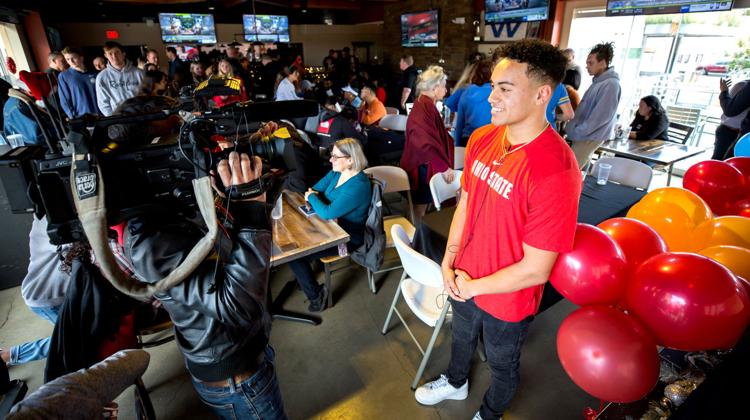 One of the leading football players in Arizona, the Salpointe Catholic High School senior scored 13 touchdowns, caught 21 passes for 534 yards, made 58 tackles — and then signed with Ohio State.
---
57. Zoey Delgado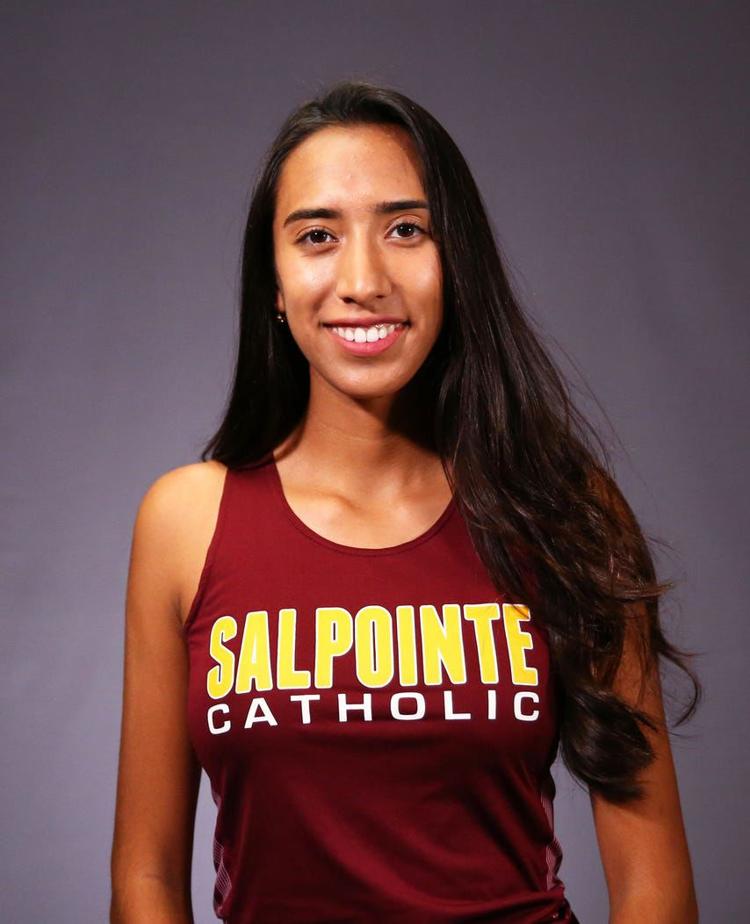 Not only did Delgado win the Division III state cross country championship as a Salpointe Catholic High School senior, she led her team to the No. 2 overall finish and completed her career having led the Lancers to a pair of team state titles.
---
56. Yu-Sang Hou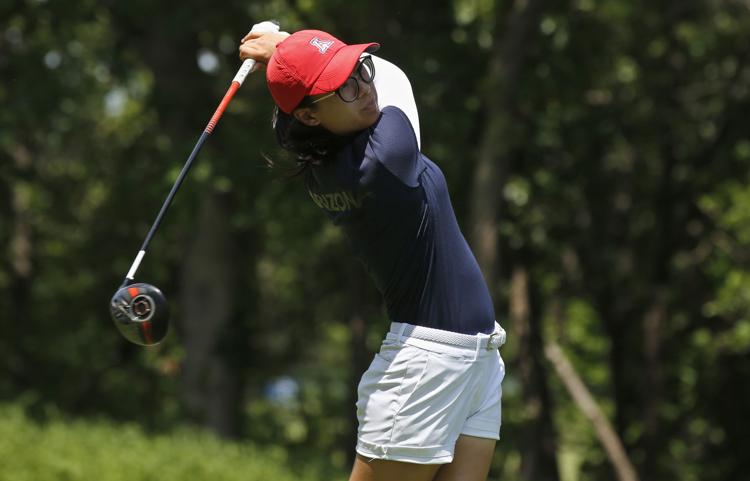 Another of Arizona's national-caliber women's golfers, Hou was a first-team All-Pac-12 player, finishing eighth in the conference and 34th in the NCAA.
---
55. Ken Jacome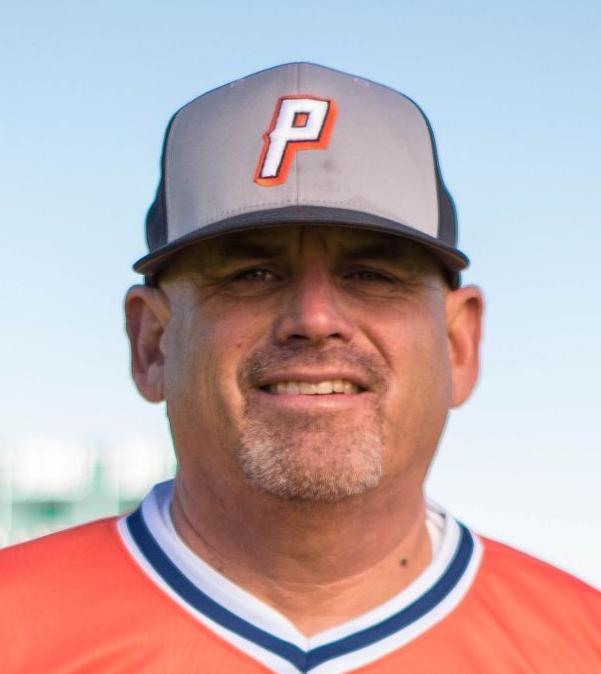 In his first season as Pima College's baseball coach, Jacome guided the Aztecs to 36 wins, their most since 1993. Pima won 22 ACCAC games, doubling the final total of the 2017 and 2018 seasons.
---
54. Anthony Leon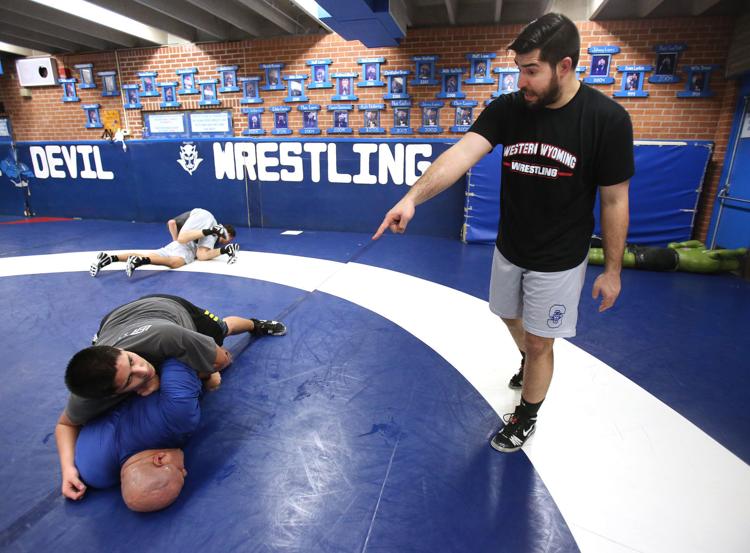 Sunnyside's wrestling coach put a second consecutive state championship in the books, outscoring second-place Mountain View High School 241-127 in Division II.
---
53. Jamarye Joiner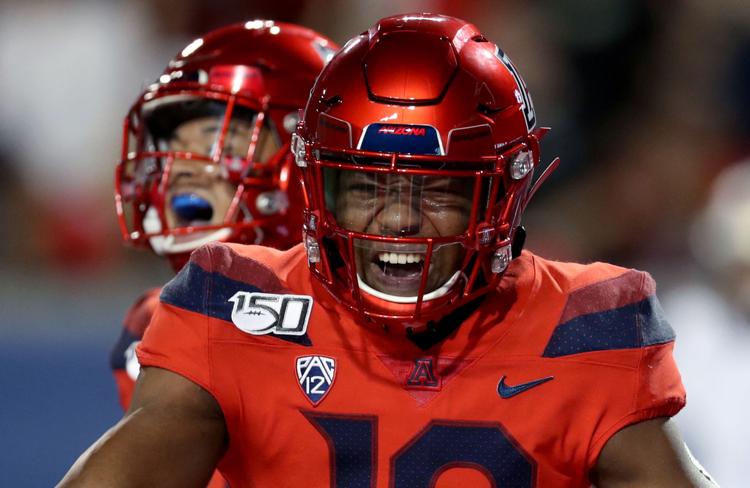 In his first season playing wide receiver, the Cienega High School product led the Arizona Wildcats with 34 receptions, 552 yards and five touchdowns.
---
52. Todd Holthaus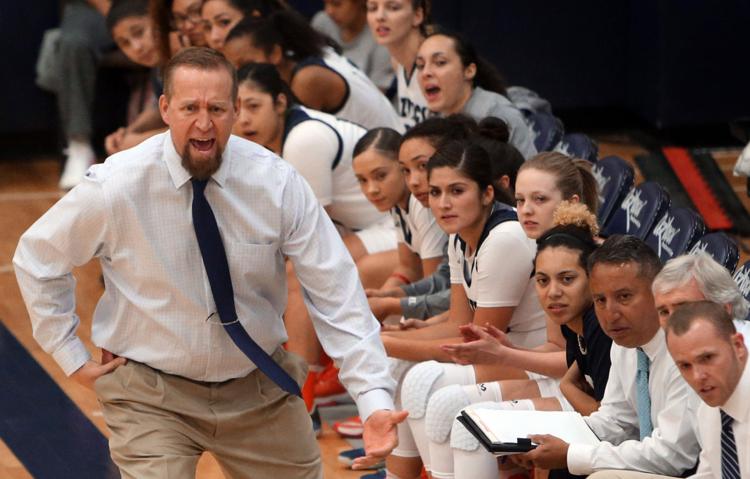 Pima College's accomplished women's basketball coach produced another banner year, with 24 victories and a fifth-place finish at the NJCAA finals.
---
51. Shane Folsom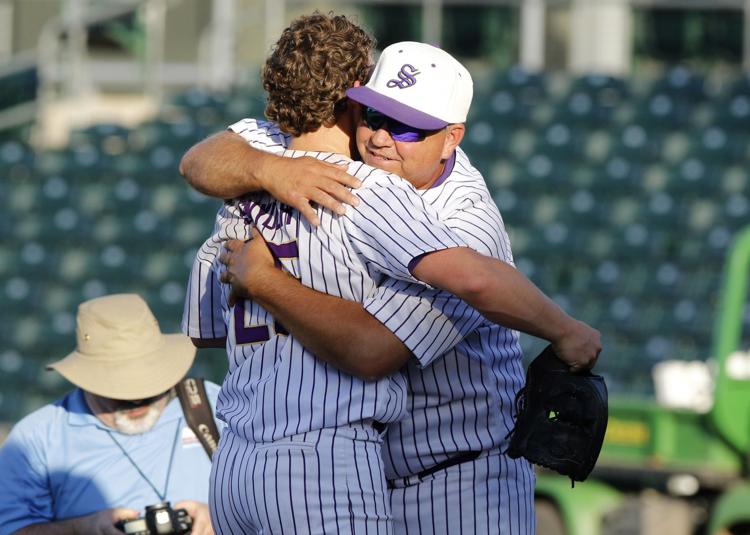 Taking over the Sabino baseball program after its 2018 state title was voided by the state's governing board, Folsom guided the Sabercats to a 24-6 record and a Class 3A state championship.
---
50. Manny Quiroz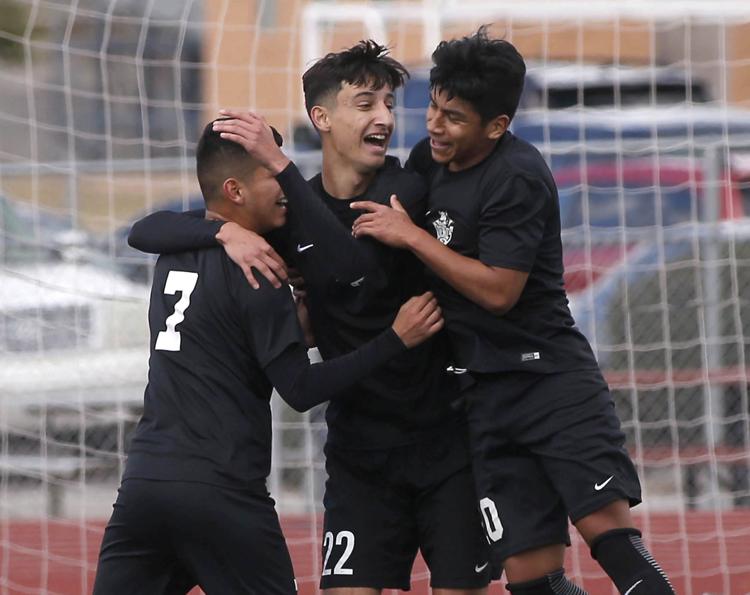 A senior all-state soccer player at Sunnyside High School, Quiroz scored a city-high 39 goals and led the Blue Devils to the Class 5A state championship.
---
49. Michael Bunting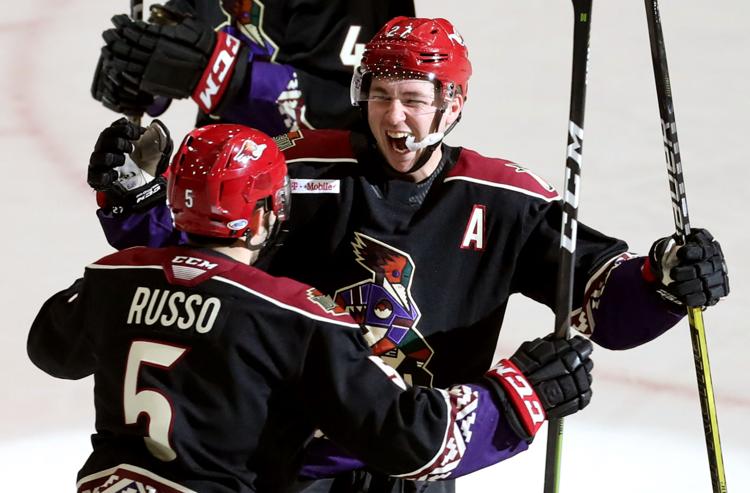 One of the top names in the American Hockey League for three years, Bunting has been a key part of the Tucson Roadrunners torrid first-place start in the Western Conference. He is the club's career-scoring leader with 58 goals.
---
48. Cameron Cannon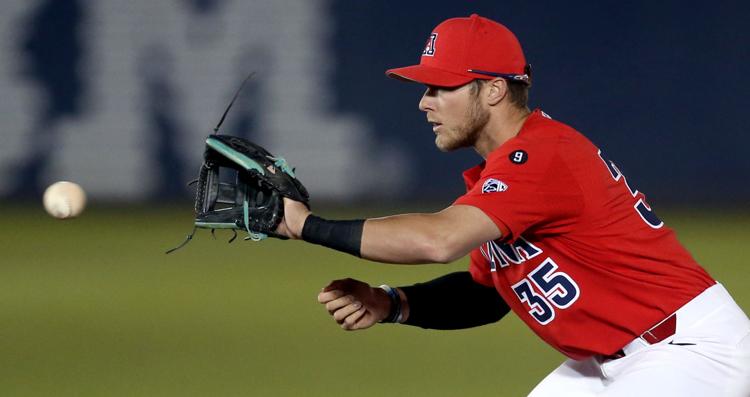 A first-team All-America infielder in his junior season at Arizona, Cannon hit .397 with 56 RBIs and was a second-round draft pick of the Red Sox.
---
47. Brian Peabody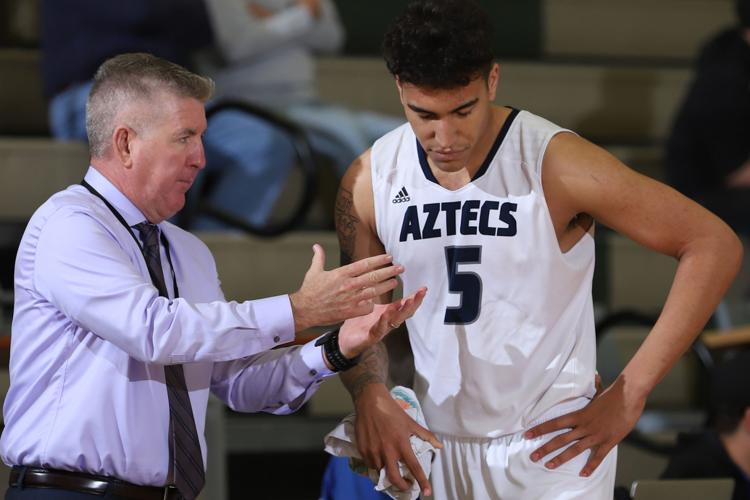 Pima College's men's basketball coach again guided the Aztecs to a region title and berth in the NJCAA championships, finishing 29-7 overall and seventh in the nation.
---
46. Preston Clifford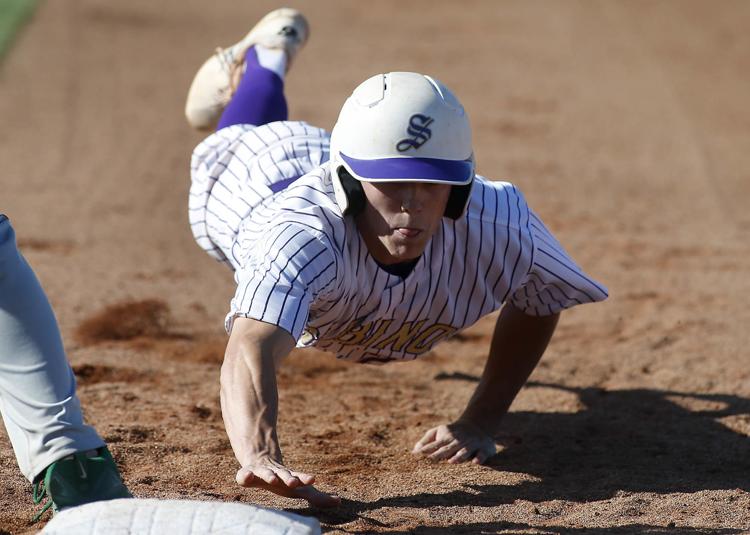 Clifford made his final baseball season at Sabino High School one to remember, hitting .422 with a team-high 29 RBIs in a state championship season. He's now at Washington State.
---
45. Alyssa Aguilar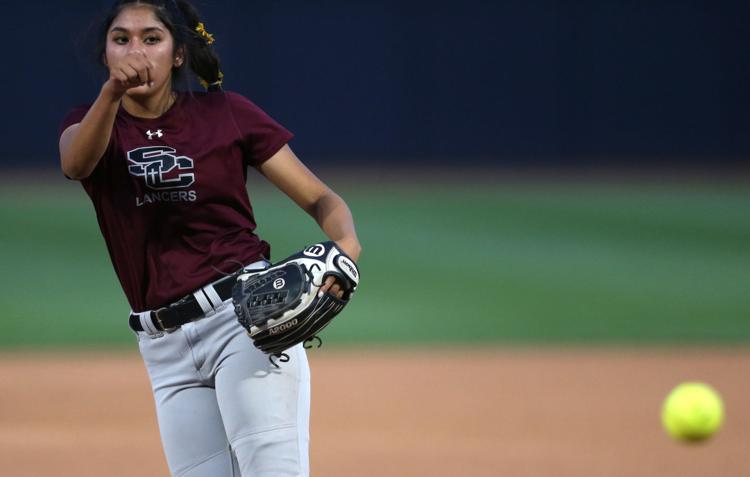 As Salpointe Catholic High School won the state softball title, Aguilar, a sophomore, went 22-3 with an 0.92 ERA.
---
44. Reyna Carranco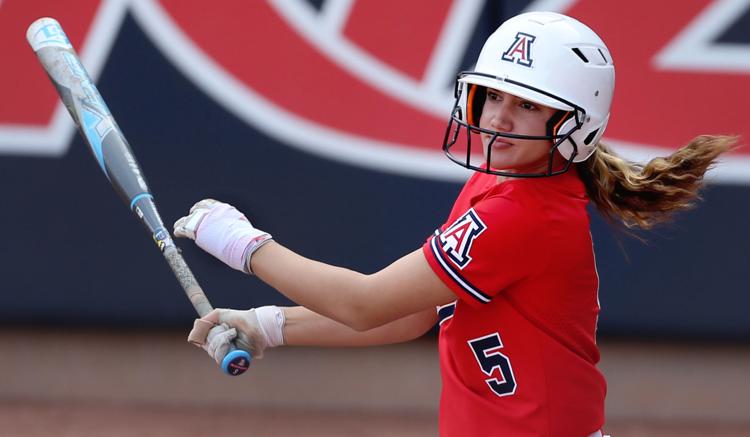 One of the leading second basemen in college softball, the UA junior hit .416 and was named a second-team All-American.
---
43. Augie Busch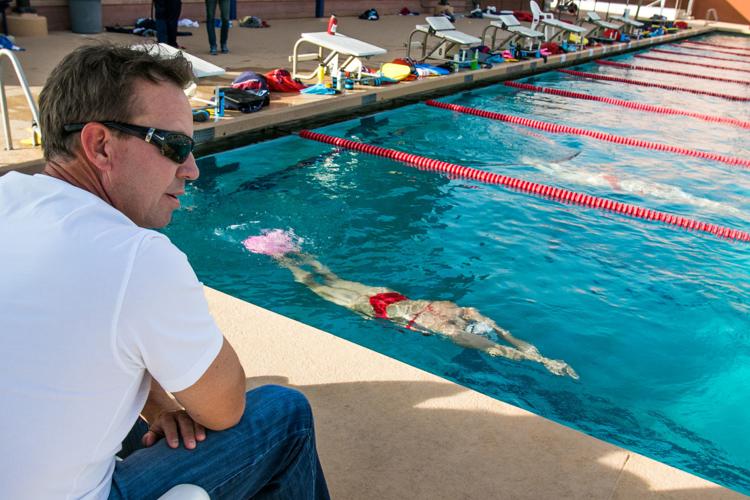 Picking up the pieces of Arizona's once-formidable swimming power, Busch led his men's team to No, 8 in the final poll of the college swimming winter season.
---
42. Austin Wells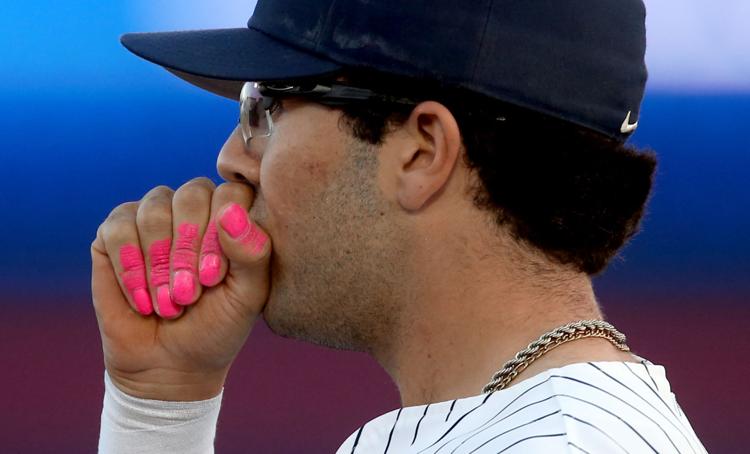 Arizona's powerful catcher hit .353 and scored a Pac-12-leading 73 runs, then was named the Pac-12 Freshman of the Year and a Cape Cod League All-Star.
---
41. Maya Benita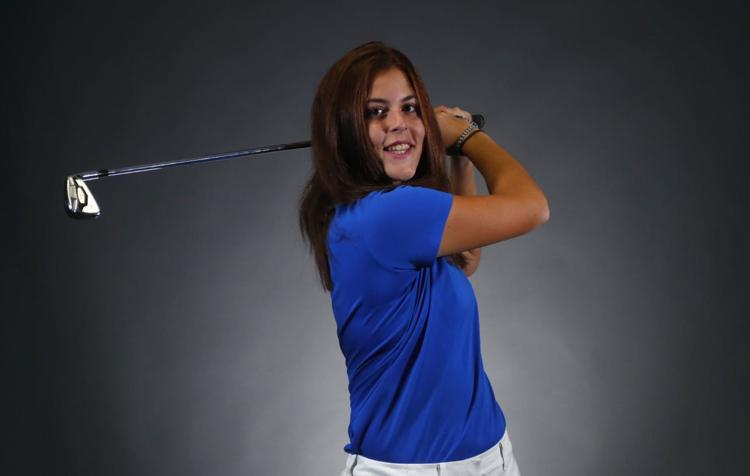 The Catalina Foothills High School star won the Division II state girls golf championship, then signed to play at national power Arizona.
---
40. Brooks Fail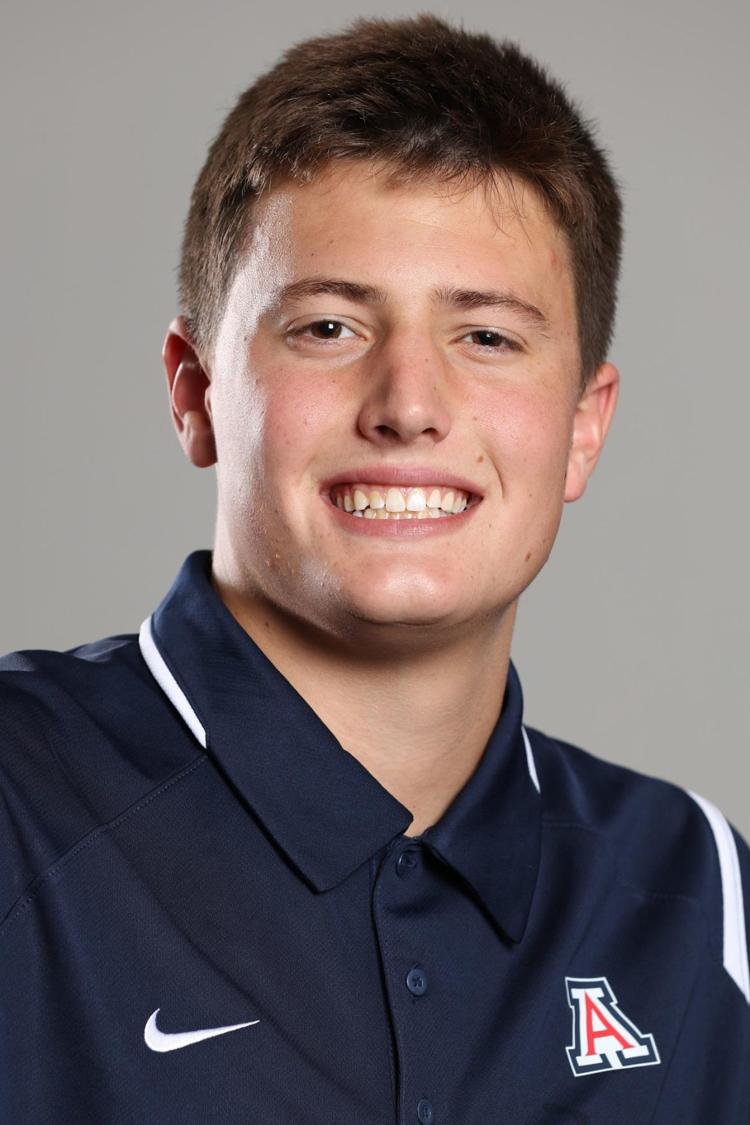 Emerging as one of the leading swimmers in the NCAA, the UA junior from Catalina Foothills High School finished third in the nation in the 500 freestyle and has the nation's second fastest time at 1,650 free this season.
---
39. Jesse Ybarra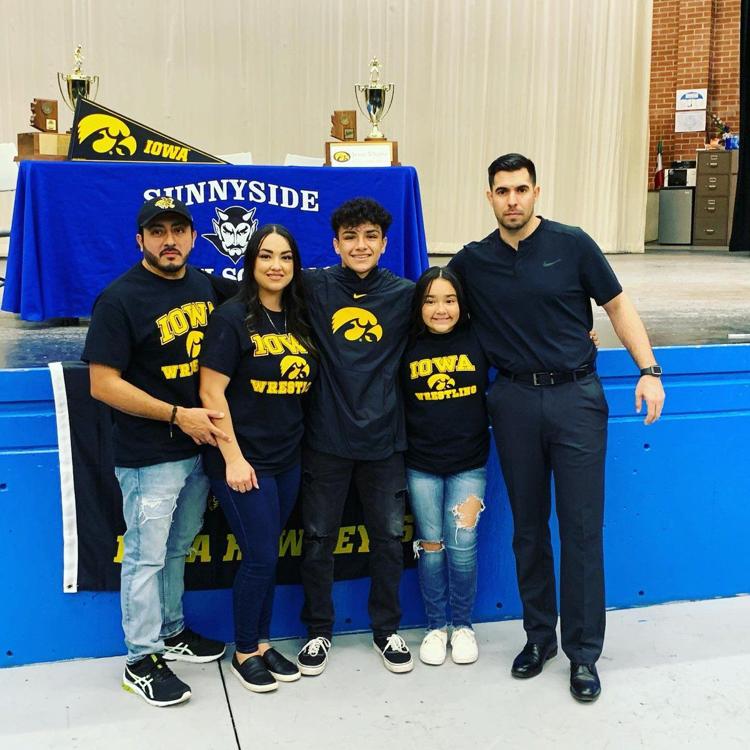 After winning his third state wrestling championship at Sunnyside High School, Ybarra rose to the nation's No. 1 ranking at 120 pounds for high school-age wrestlers. He has committed to wrestle for national power Iowa.
---
38. Carlie Scupin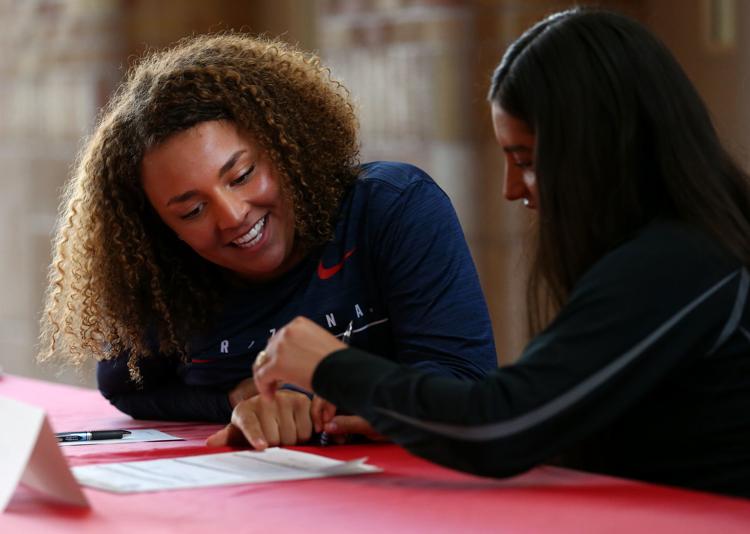 The Tucson High first baseman hit .683 with 14 home runs and 41 RBIs, then signed a scholarship offer to play for Mike Candrea's UA softball team.
---
37. David Martinez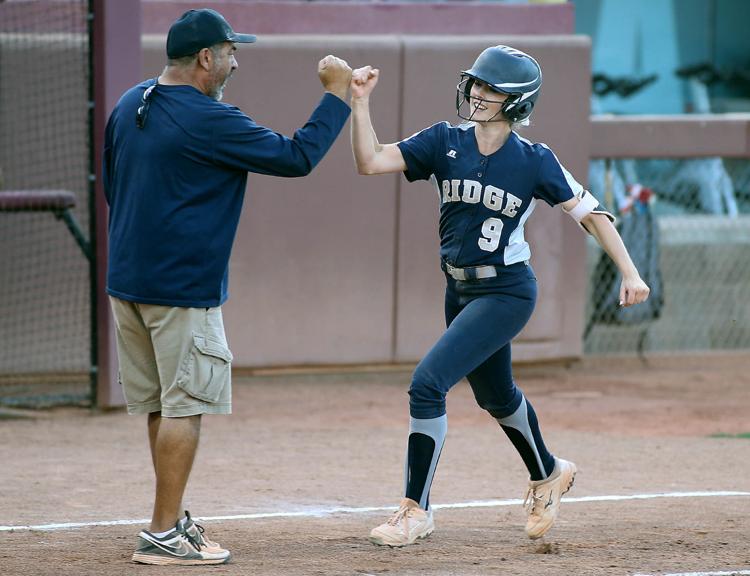 Ironwood Ridge's softball coach, 54-14 in two seasons, guided the Nighthawks to the Class 5A state championship with a 26-6 record.
---
36. Evan Nelson 
In 2½ seasons at Salpointe, the Harvard-bound point guard scored 1,060 points and counting. He averaged 19.3 points per game as the Lancers finished 27-3 last winter.
---
35. Bernard Lagat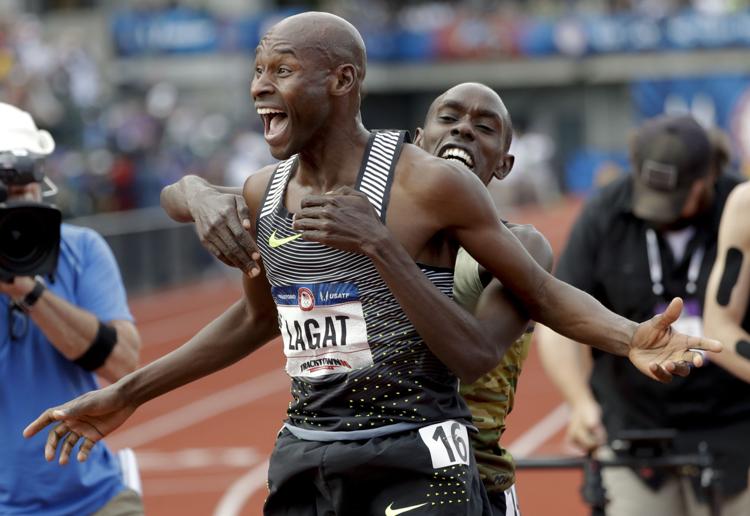 In the Gold Coast Marathon in Australia in July, the five-time Olympian who has lived in Tucson for 20 years broke the American masters record 2:12.10 and, at age 45, remains a contender for his sixth Olympic team.
---
34. Danny Preble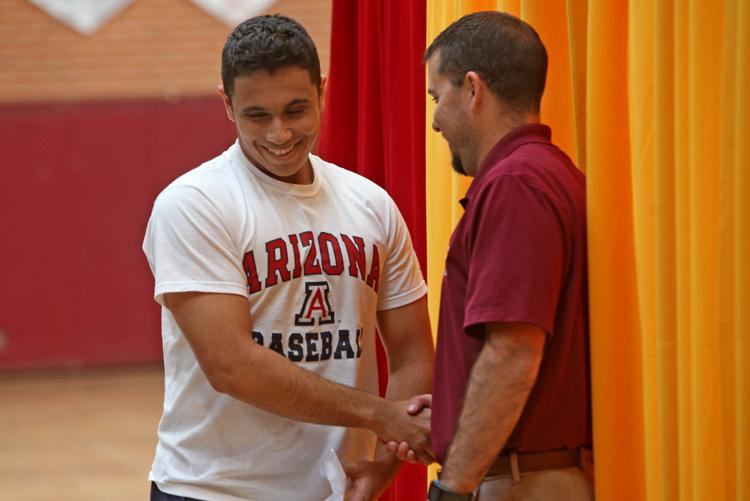 With a 25-6 record, Preble coached Salpointe Catholic High School's baseball team to its first state championship since the school opened in 1950.
---
33. Hannah Orbach-Mandel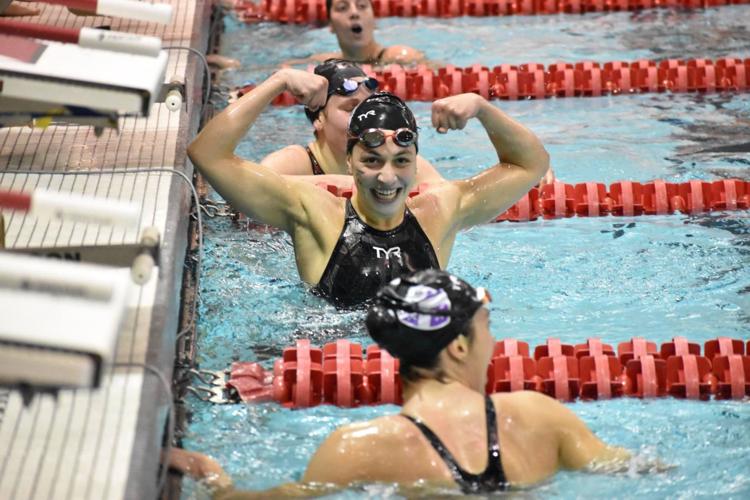 After completing her swimming career at Division III Kenyon College as a 25-time All-American, the Catalina Foothills High School grad was selected as one of nine finalists for the NCAA Woman of the Year.
---
32. Jay Varady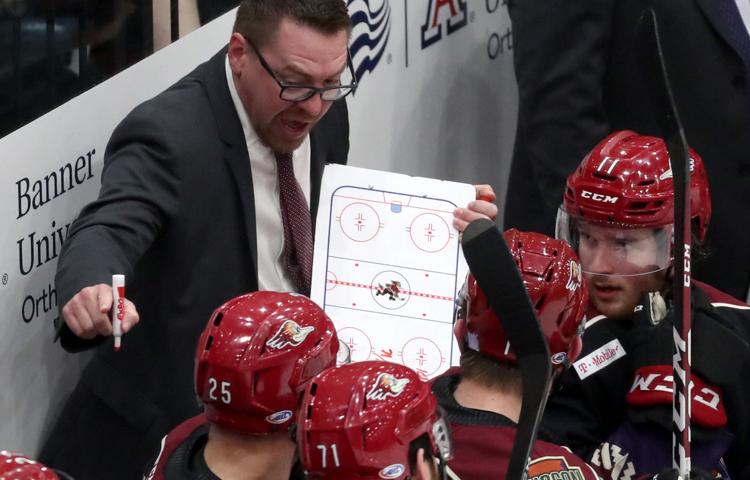 The Tucson Roadrunners' second-year head coach got off to a remarkable 23-5 start, leading the Roadrunners to the best record in the AHL's Western Conference.
---
31. Jim Monaco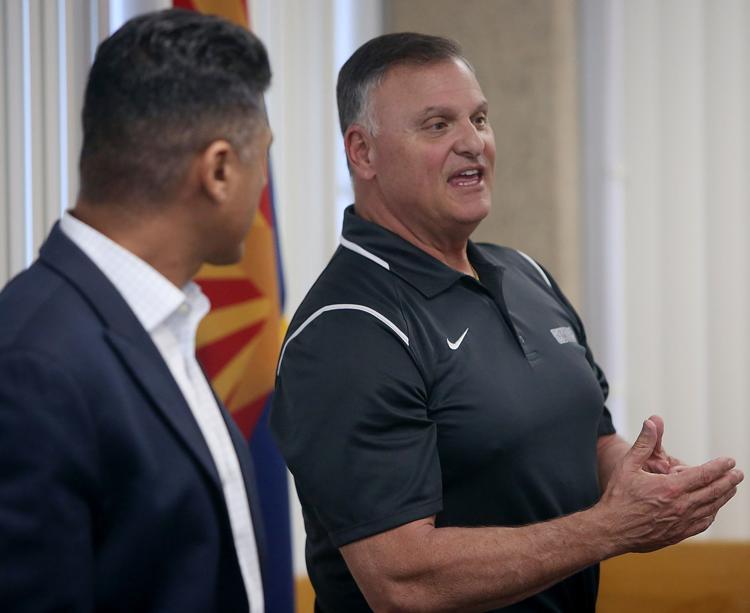 In the face of budget problems, Pima College's feisty athletic director signed an apparel deal, with Adidas, and a six-figure corporate sponsor agreement, with Chapman Automotive, to help sustain the school's athletic department budget.
---
30. Levi Wallace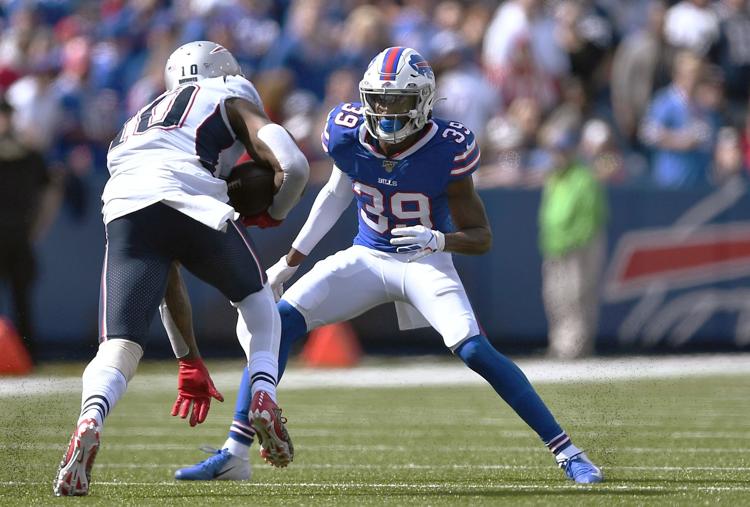 Making the Buffalo Bills starting lineup in his second NFL season, the cornerback from Tucson High has 74 tackles and an interception through 15 starts.
---
29. Bryce Cotton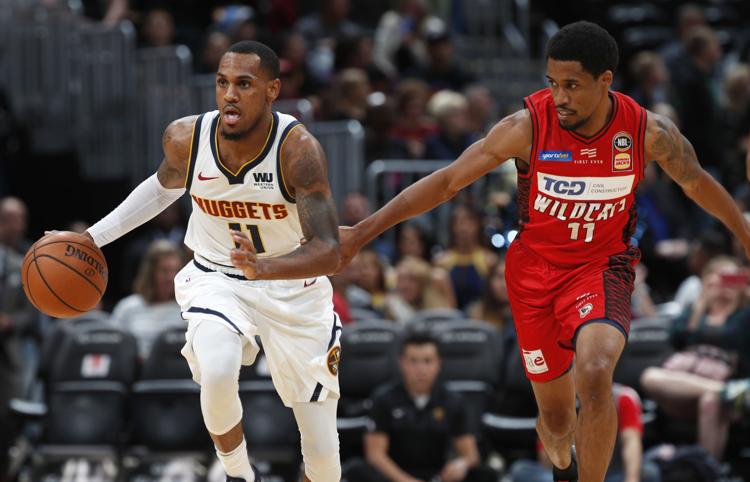 An all-league guard for the Perth Wildcats in Australia's National Basketball League, Cotton, a Palo Verde grad, averaged a team-high 22.5 points as his club won the league championship.
---
28. Haley Moore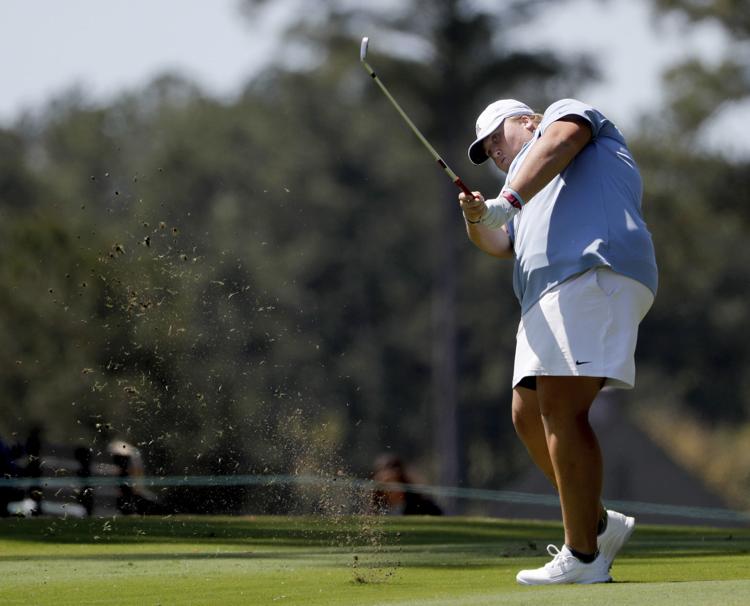 Arizona's clutch golfer, who clinched the 2018 NCAA championships with a 10-foot putt, helped the Wildcats finish tied for third in the 2019 NCAA finals, and then won two events on the Cactus Tour, won the California Open, finished seventh in the inaugural Augusta Women's Amateur and earned her 2020 LGPA Tour card.
---
27. Dejah Mulipola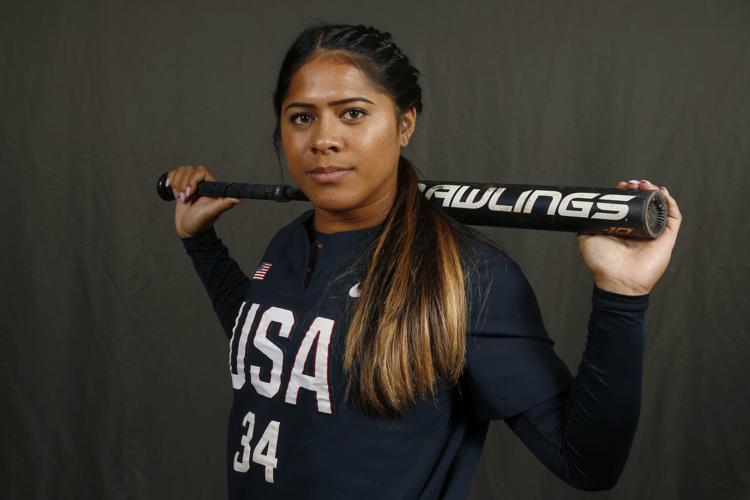 A first-team All-America catcher at Arizona, Mulipola hit .311 with 23 home runs and 55 RBIs for the Wildcats — and then made the 2020 United States Olympic team.
---
26. Nick Quintana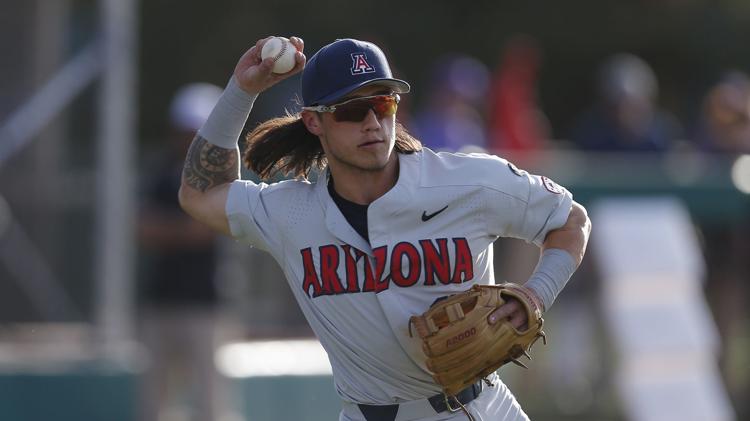 A first-team All-America third baseman at Arizona, Quintana hit .342 with 15 home runs and 77 RBIs in his final season as a Wildcat and was drafted in the second round by the Detroit Tigers.
---
25. Jordan Geist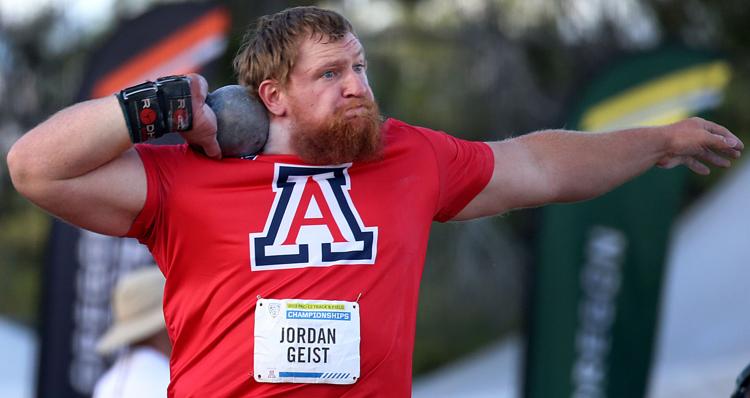 Arizona's junior shot-putter won another Pac-12 championship and finished third in the NCAA championships.
---
24. Mike Candrea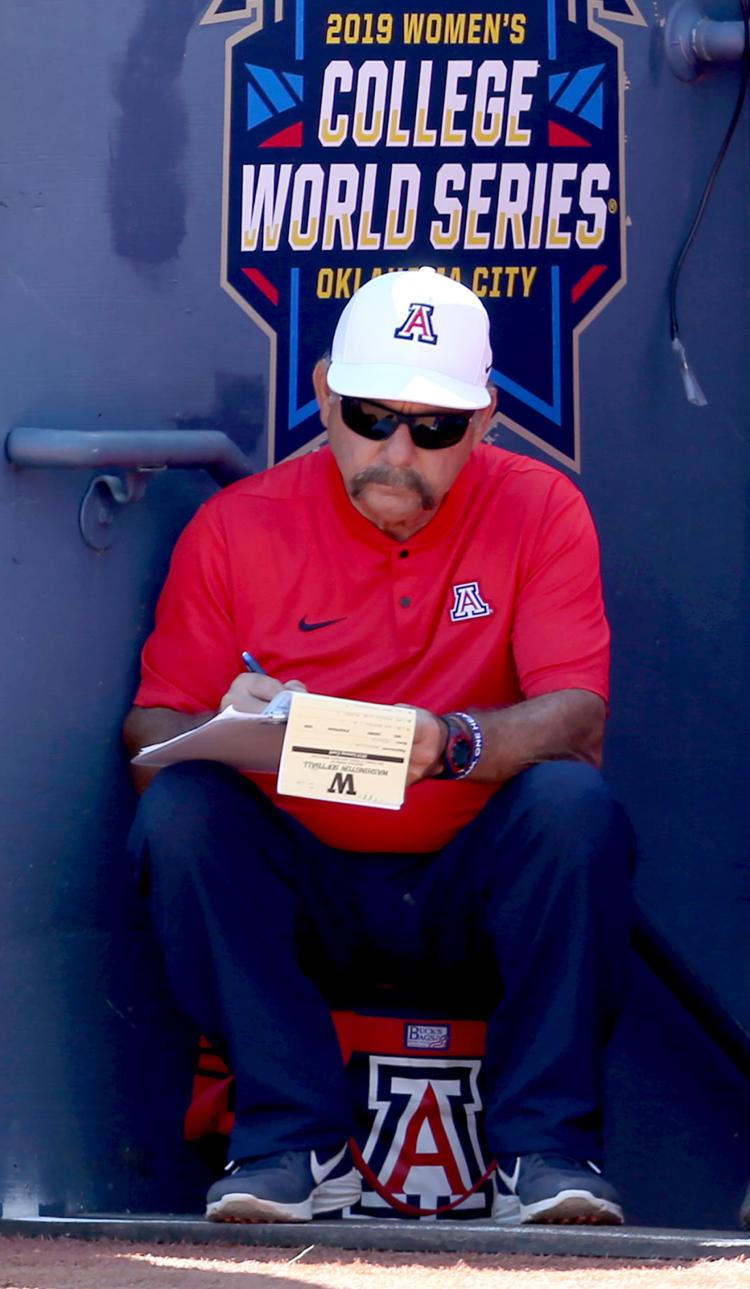 Getting back to the Women's College World Series for the first time in nine years, Candrea coached Arizona to a 48-14 record. Arizona's 19-5 conference record was third in the difficult Pac-12.
---
23. Carlos Villarreal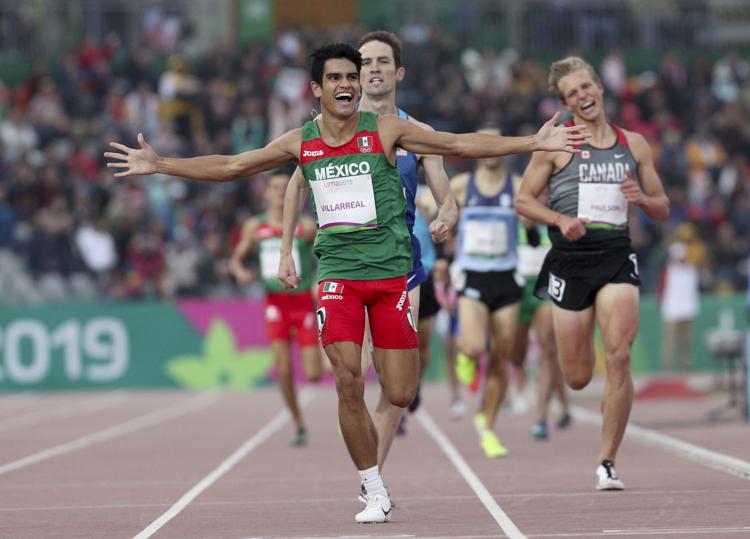 Carrying on the distance running excellence at Arizona, Villarreal won the gold medal at the Pan American Games at 1,500 meters and finished third in the Pac-12 in the 800 and fourth in the 1,500 in a difficult double at the conference finals.
---
22. Kelly Pierce 

Outscoring opponents 75-20, Pierce coached Salpointe Catholic High School's girls soccer team to a Class 4A state championship with a 17-2 record.
---
21. Roman Bravo-Young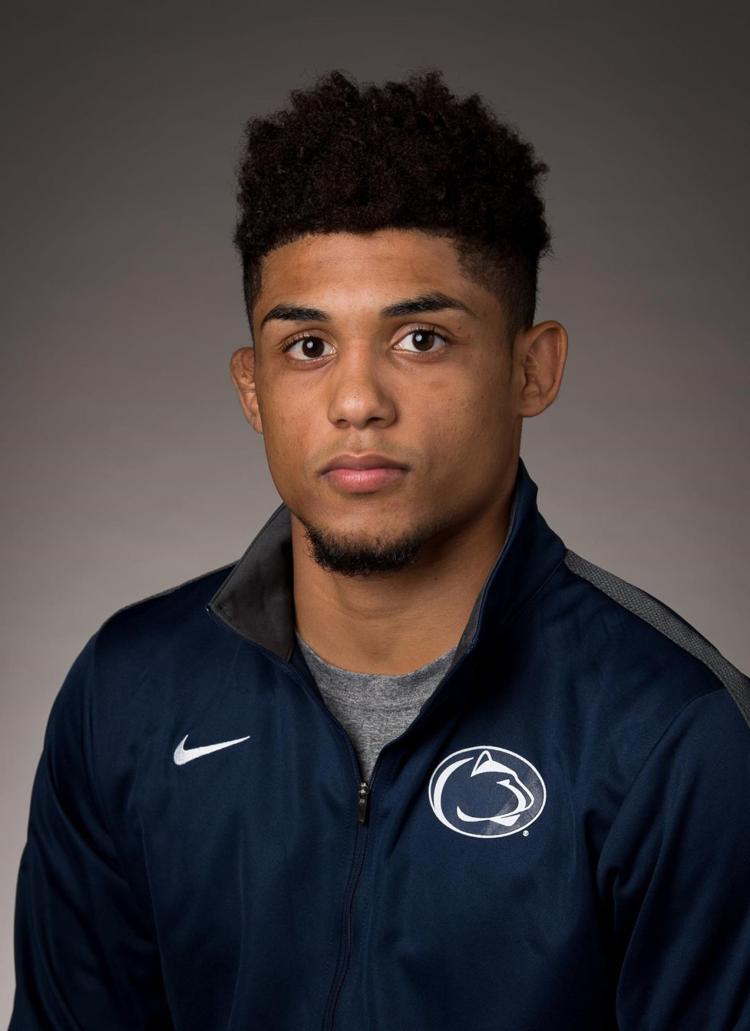 Finishing eighth in the NCAA wrestling finals as a freshman at Penn State, 25-7, the four-time state champion from Sunnyside High School opened this season 9-0 and climbed to No. 4 in the NCAA rankings at 133 pounds.
---
20. Wolfgang Weber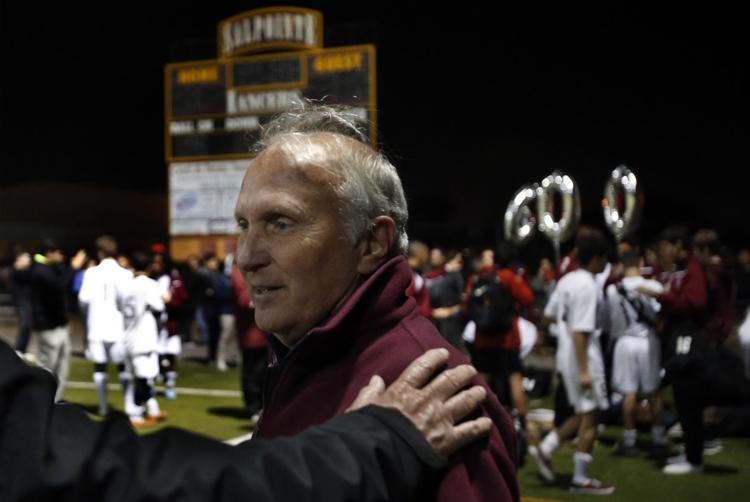 Salpointe Catholic High School's enduring boys soccer coach won his seventh state championship, finishing 18-5-2.
---
19. Alyssa Palomino-Cardoza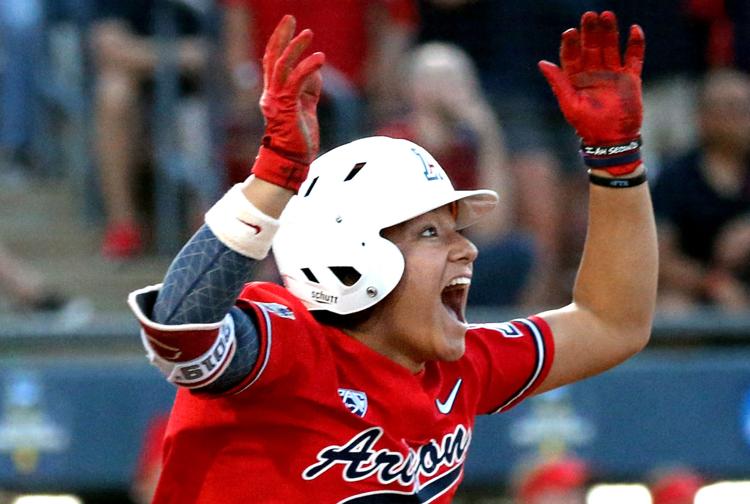 A first-team All-America outfielder, Palomino-Cardoza hit .386 with 19 home runs and a career-high 67 RBIs for Arizona's Women's College World Series team.
---
18. Bryanna Coté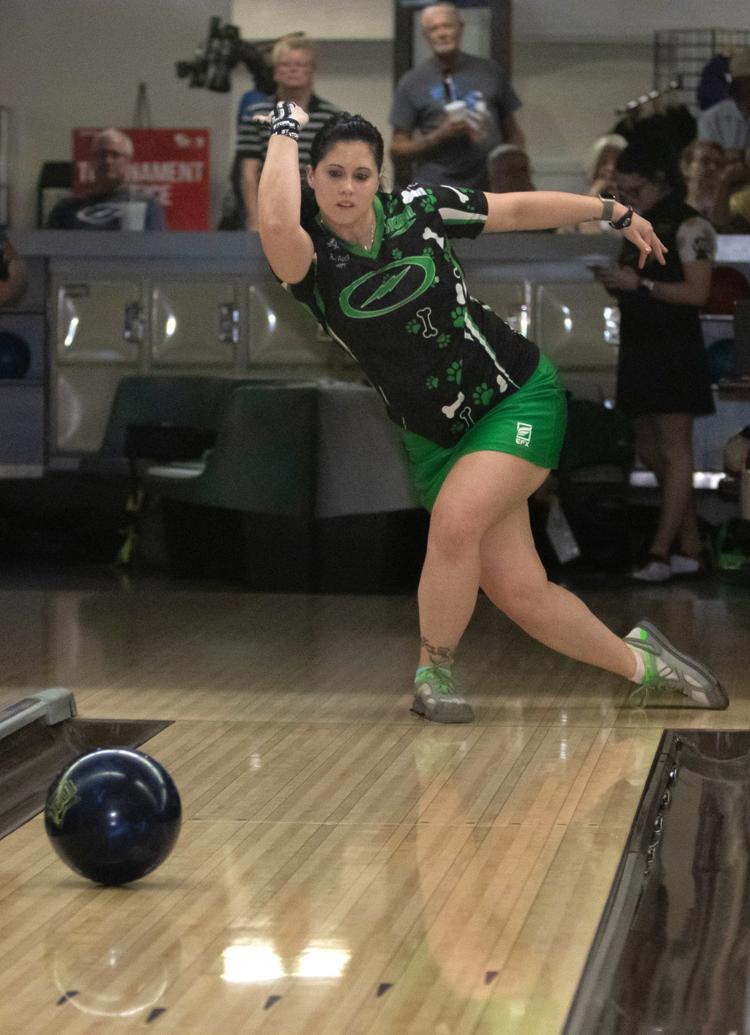 After finishing 12th in earnings on the Professional Women's Bowling Association's tour in 2019, the Canyon del Oro High School grad qualified for international competition for the first time, finishing in the top 25 in championships in South Korea and Thailand.
---
17. Laura Ianello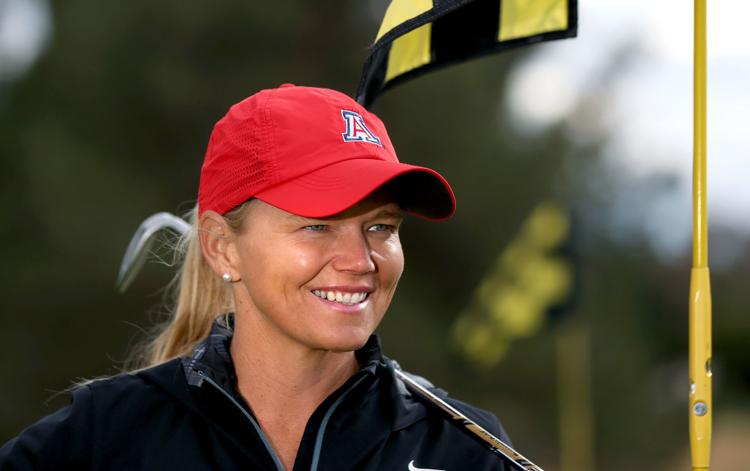 A year after winning the NCAA title, Ianello — Arizona's women's golf coach — led the Wildcats to a tie for third in the NCAA finals. Her 2019-20 team is ranked No. 4 in the country.
---
16. Abdi Abdirahman 
At the New York City Marathon in November, the four-time Olympian from Tucson broke the American masters record in 2 hours, 11 minutes and 34 seconds, four seconds shy of the Olympic trials marathon standard.
---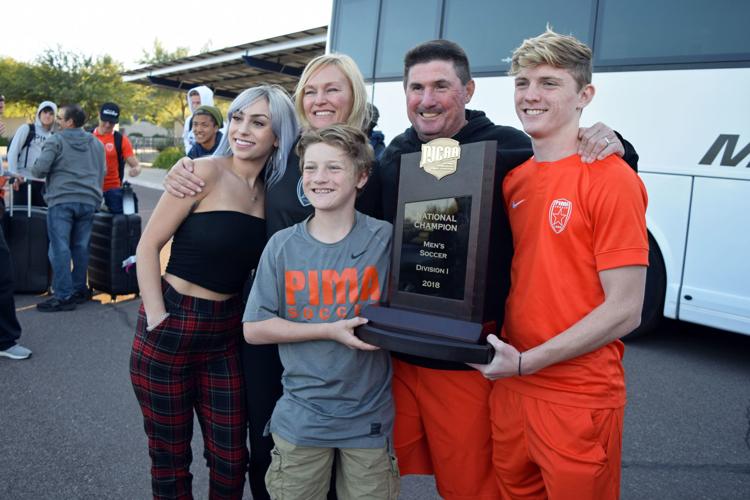 Pima College's men's soccer coach, the defending national champion, coached the Aztecs to the NJCAA National Tournament, finishing 15-4-2 and tying for the league title in the nationally difficult ACCAC.
---
14. Casey O'Brien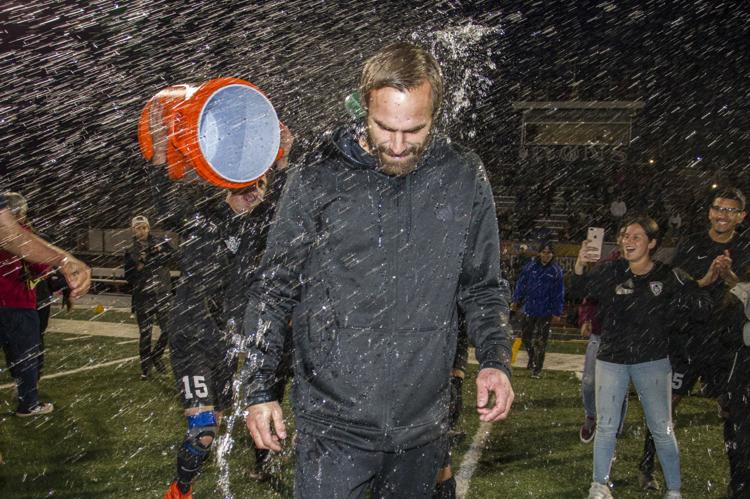 You can make a strong case that the Sunnyside High School boys soccer boss was the best prep coach in Tucson in 2019; he led the Blue Devils to a 24-0-2 record and a Class 5A state championship.
---
13. Jessie Harper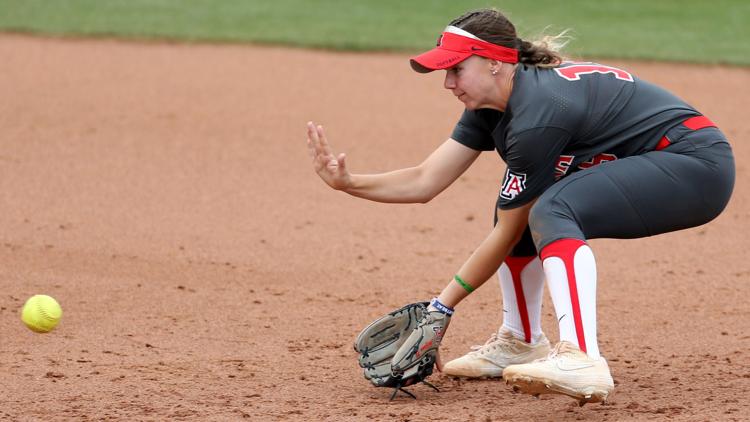 Arizona's clutch softball shortstop led the NCAA with 29 home runs, was sixth in the nation with 70 RBIs and led the Wildcats to a Women's College World Series appearance.
---
12. Dennis Bene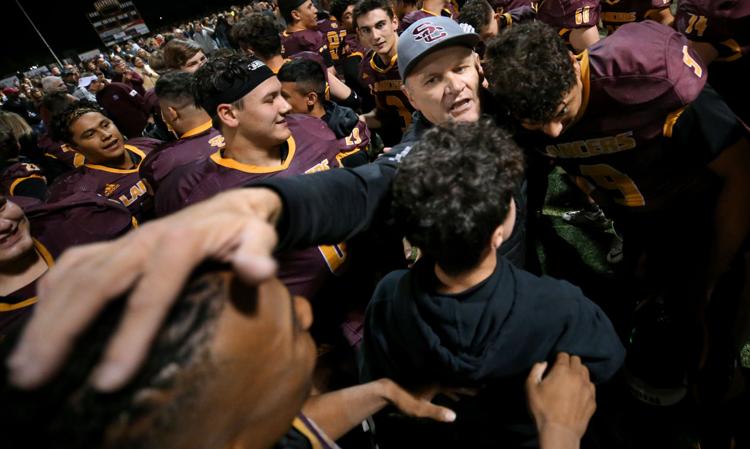 In his final season as Salpointe Catholic High School's football coach, Bene piloted the Lancers to a 10-1 record and into the semifinals of the first-ever Open Division championship in Arizona prep football. Bene finished with 184 career victories, fourth-most in Tucson history.
---
11. Alex Verdugo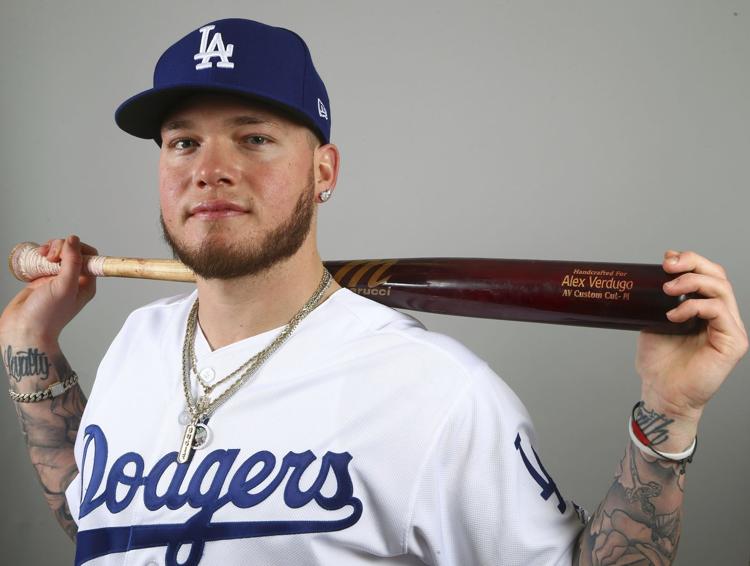 In his first full season in the major leagues, the Sahuaro High School grad hit .294 with 12 home runs and 44 RBIs before a back injury ended his season in August.
---
10. Abram Carrasco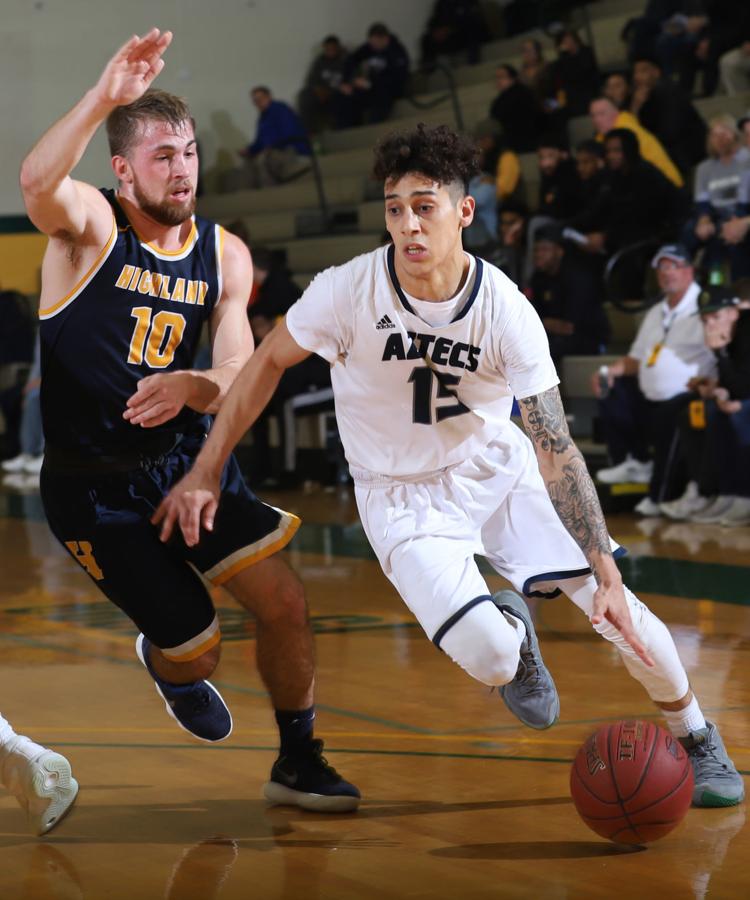 Averaging 19.8 points per game at Pima College, "Bram" set the PCC career scoring record for men's basketball players, 1,310 points, and was a first-team NJCAA All-American. He played high school basketball at Cholla.
---
9. Blake Martinez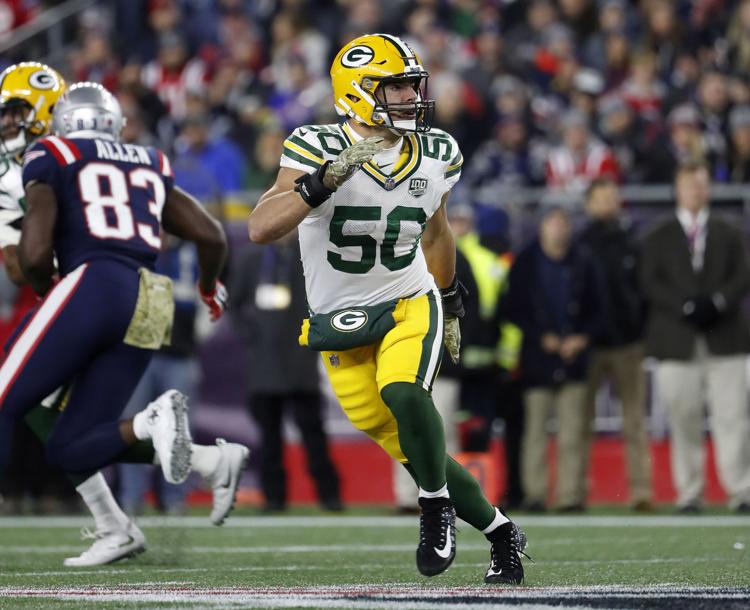 The starting inside linebacker for the Green Bay Packers, the Canyon del Oro High School and Stanford grad is second in the NFL with 148 tackles. He was third in the NFL a year earlier.
---
8. JJ Nakai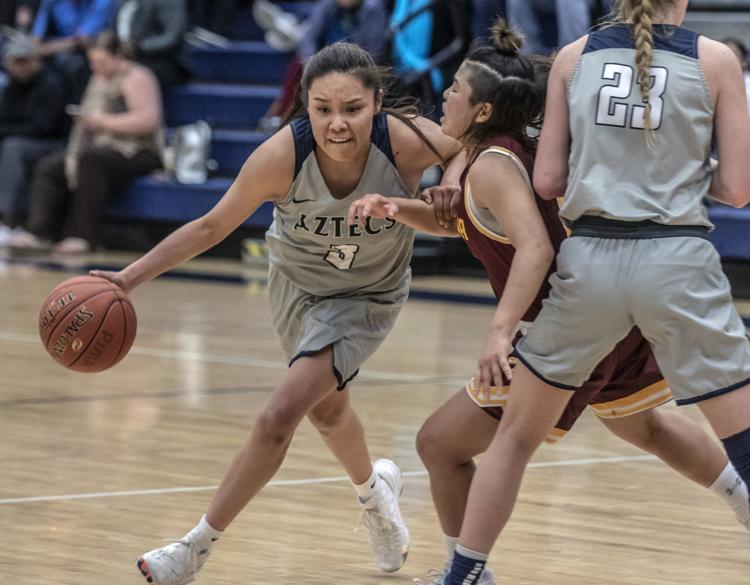 Nakai, a point guard, averaged 24.1 points per game as she led Pima College to fifth place in the NJCAA championships. She was named a first-team All-American and set PCC's career scoring record with 1,397 points.
---
7. Chip Hale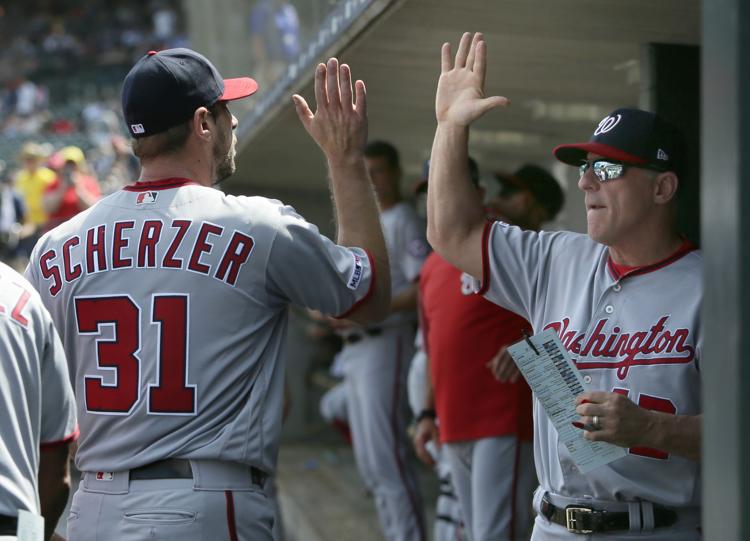 The longtime Tucsonan, championship coach of the Tucson Sidewinders and a former UA and MLB infielder, was the bench coach for the world champion Washington Nationals.
---
6. Bianca Pagdanganan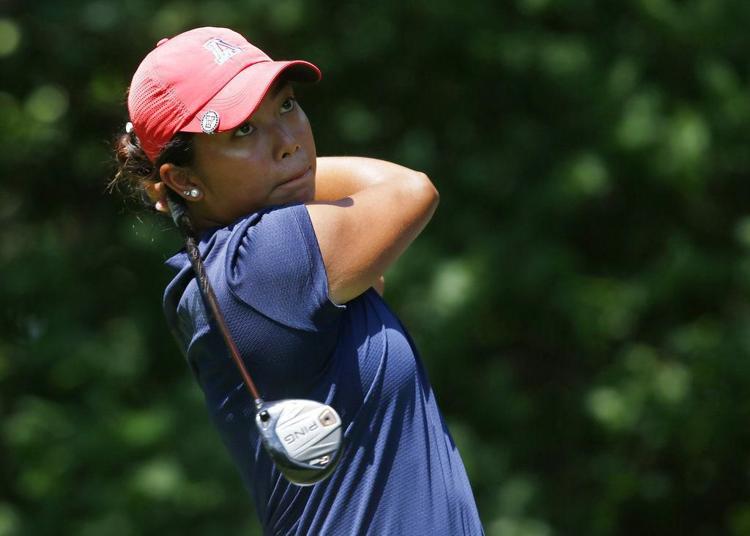 A first-team All-Pac-12 golfer, Pagdanganan finished No. 3 in the NCAA finals and No. 2 in the LPGA Tour Qualifying finals. That's one of the top years ever for an Arizona golfer.
---
5. Adia Barnes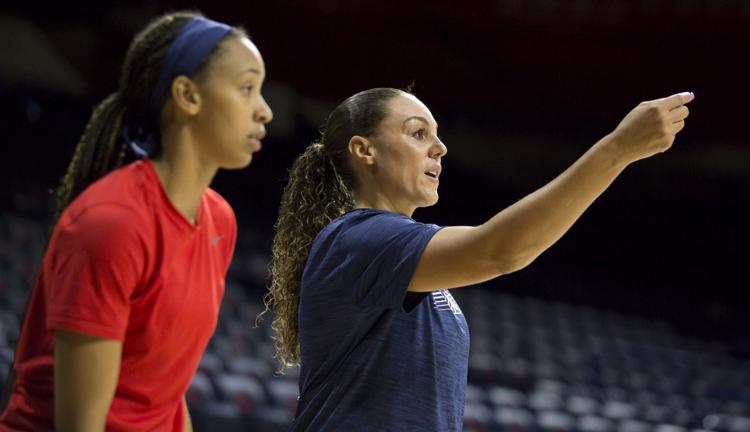 In her third season coaching her alma mater's women's basketball team, Barnes guided long-struggling Arizona to the women's WNIT championship last spring. This winter, the Wildcats cracked the Top 25.
---
4. Delaney Schnell 
Not only did the UA junior from Tucson High — a Team USA diver — win a bronze medal at the world championships, she was second in platform diving at the USA championships, and this month won a gold medal at the USA winter diving championships. Schnell is on the brink of making the 2020 Tokyo Olympics team.
---
3. Nick Gonzales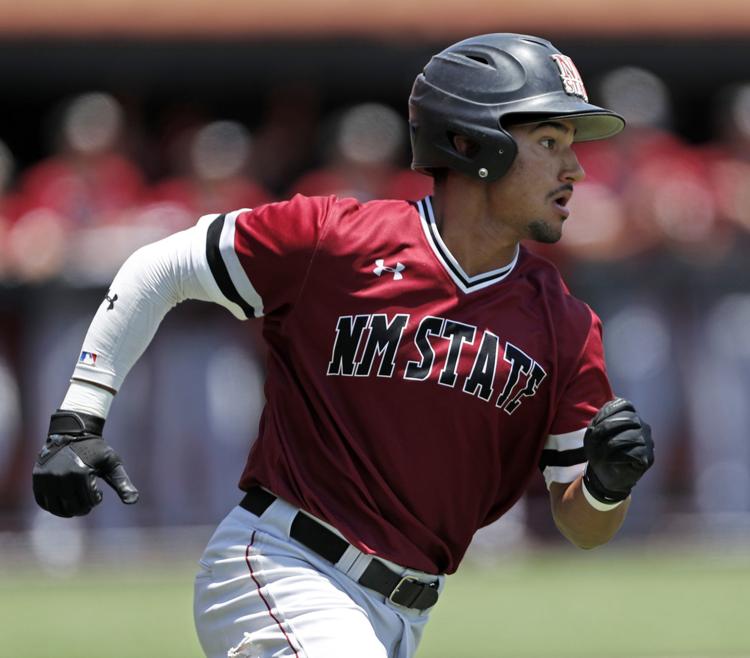 At New Mexico State, the junior second baseman led the NCAA with a .432 batting average and was named a first-team All-American by almost every media service and website in the country. He backed it up by becoming MVP of the Cape Cod League; Gonzales, from Cienega High School, is ranked the No. 4 prospect by Baseball America entering the 2020 MLB draft.
---
2. Bijan Robinson 
Arizona's leading high school football player, a five-star prospect bound for the Texas Longhorns, completed his career with 7,036 rushing yards, the first Arizonan ever to gain 2,000 or more yards three years in succession. The Salpointe Catholic High School senior was honored with the Ed Doherty Award for a second consecutive season, which is unprecedented in Arizona.
---
1. Aari McDonald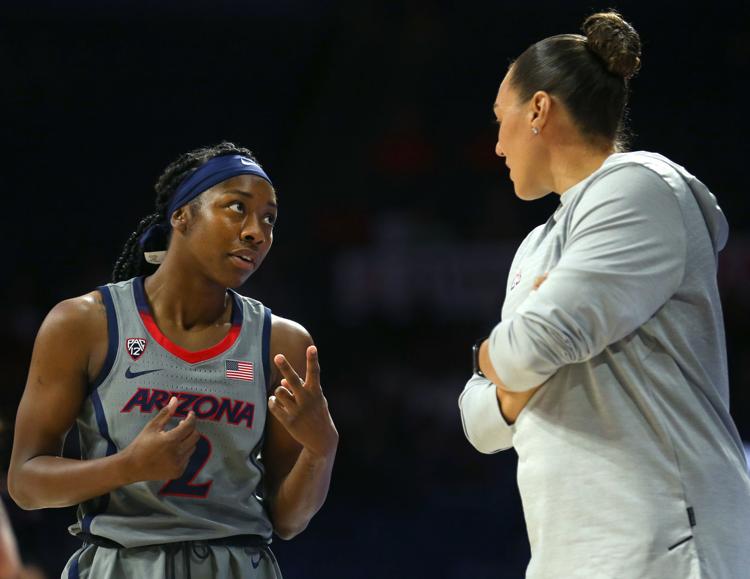 Arizona's full-speed-ahead point guard not only broke the school's single-season scoring record and led an epic six-game run to the WNIT championship, selling out McKale Center for the title game, but led the Wildcats to 17 consecutive wins — and counting — including a school-record 44-point game against Top 25 Texas. 
Contact sports columnist Greg Hansen at 520-573-4362 or ghansen@tucson.com. On Twitter: @ghansen711