Greg Hansen's Top 100 Sports Figures of 2017: 100-1
Star columnist Greg Hansen counts down the most prominent sports figures in Southern Arizona from 2017 to kick off the New Year. Throughout the last few days, the list was broken up, here's the complete list. Enjoy!
By Greg Hansen / Arizona Daily Star 
100. Katrina Konopka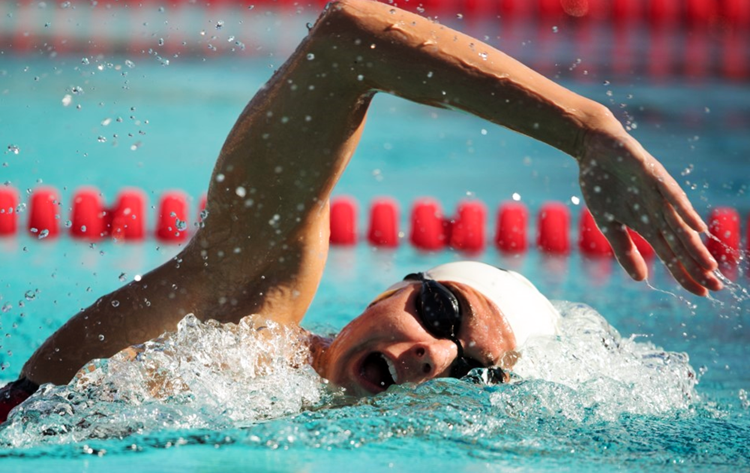 Emerging as the top swimmer at Arizona, Konopka won a bronze medal at the World University Games, and was on a Team USA relay team that won a silver medal.
99. Desiree Hong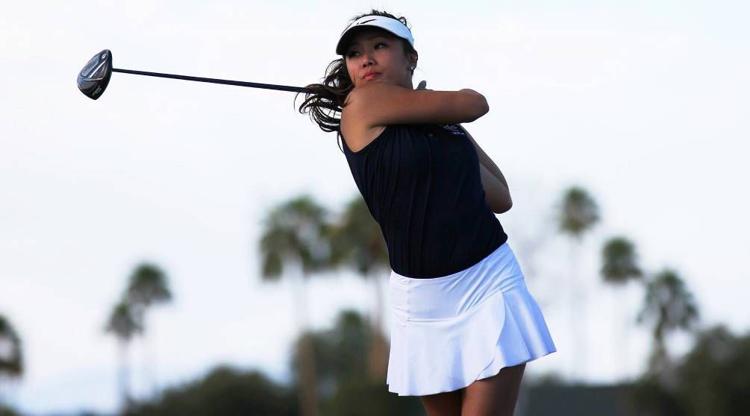 Sahuaro High School grad won ACCAC Golfer of the Year award while at Pima College. She's now at Arizona. 
98. Clint Matthews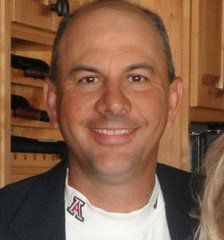 The Tucson businessman, father of former UA starting linebacker Jake Matthews, won the national championship in the German Shorthair Pointer competition last month. His dog, Jett to the Moon, a 7-year-old, was awarded first place for a combination of bird-finding, athleticism, manners, boldness and endurance.
97. Shakir Smith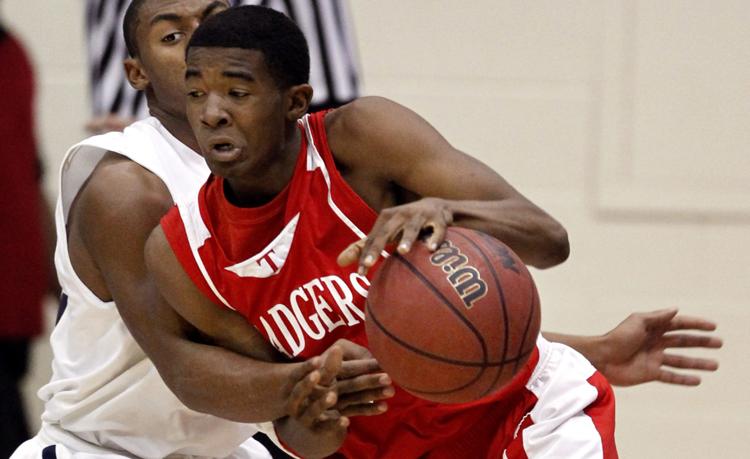 Tucson High and Pima College product is averaging 13.4 points per game for Akademik Bulgaria in the Eurobasket league after averaging 12 a year ago. 
96. George Jiang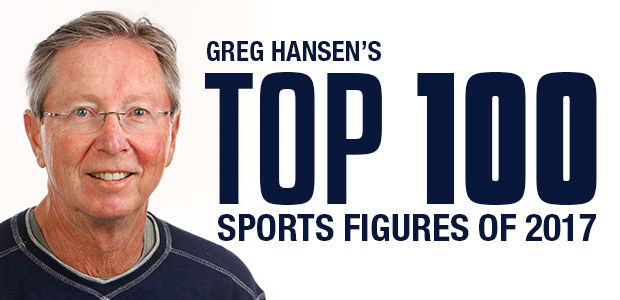 In another top year for Tucson prep tennis, Jiang, of Catalina Foothills, won the state Division II singles championship on a team that was 17-0.
95. Alex Robles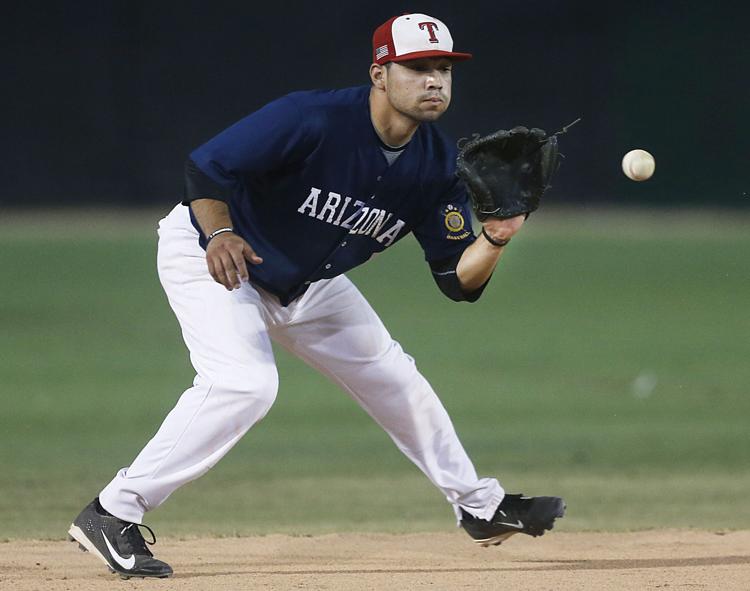 Robles led Austin Peay with a .348 batting average with 10 home runs, and was named an All-Ohio Valley first-team selection for the third consecutive season. The Tucson High grad also won six games as a pitcher.
94. Majok Deng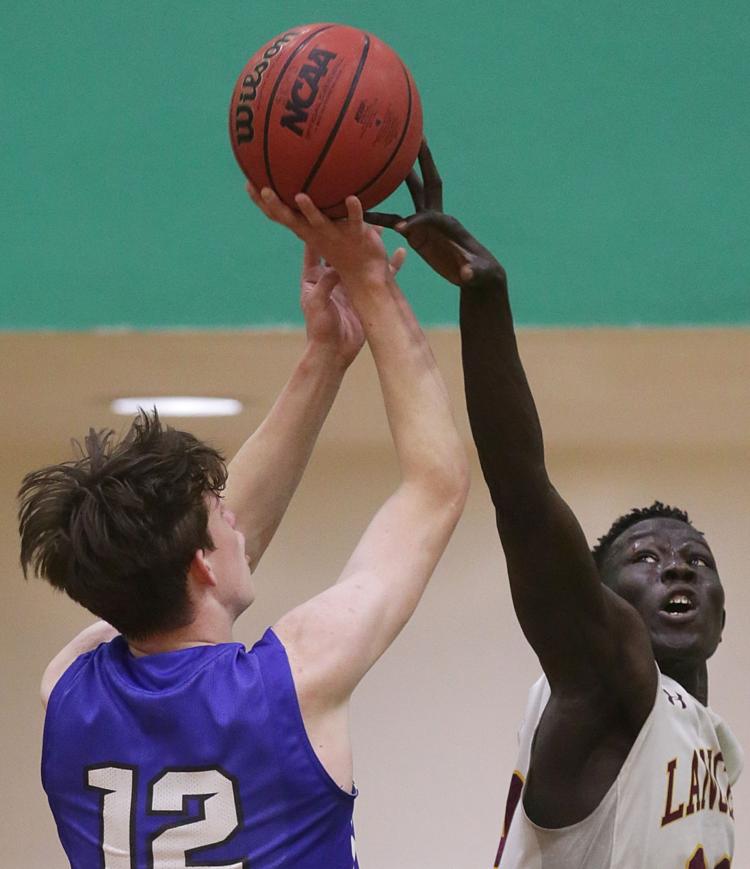 As a Salpointe Catholic sophomore basketball player, Deng averaged 13 points in leading the Lancers to the state championship game. He has received scholarship offers from, among others, Arizona and UCLA.
93. Mandy Lorenson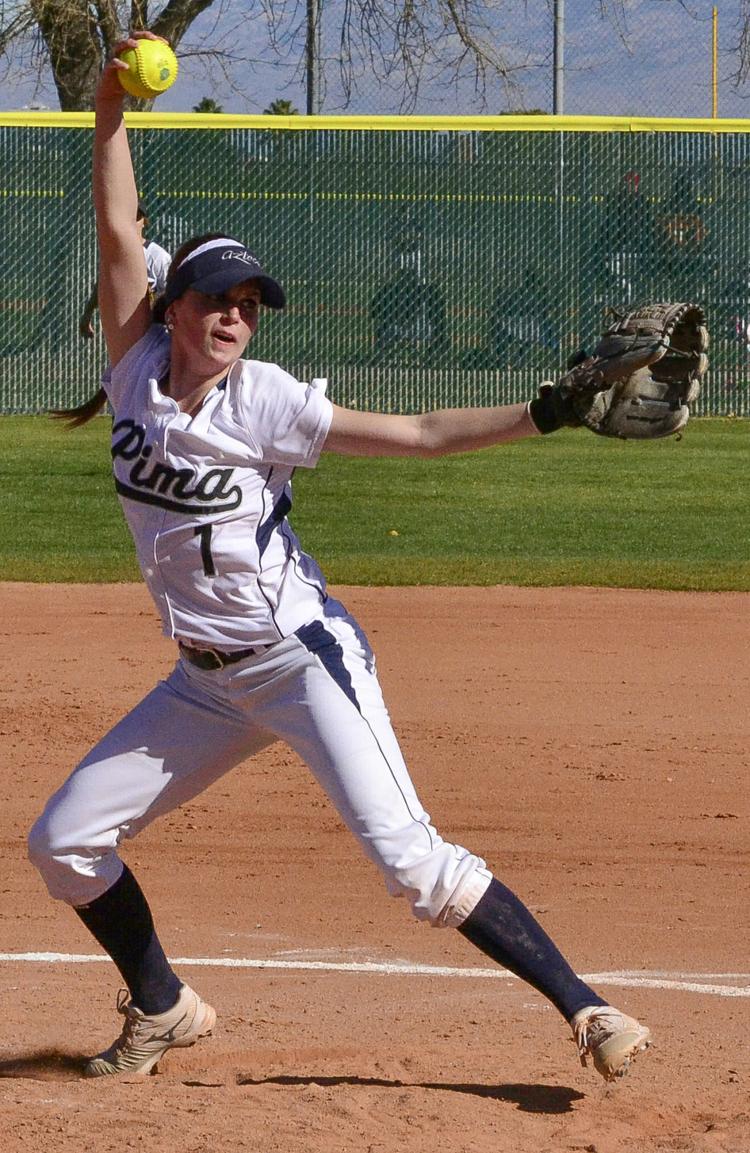 In a freshman season in which she went 17-11 as a Pima College pitcher, Lorenson, from Ironwood Ridge High School, pitched six no-hitters, including back-to-back no-hitters on March 14 and March 16.
92. Jim Michalczik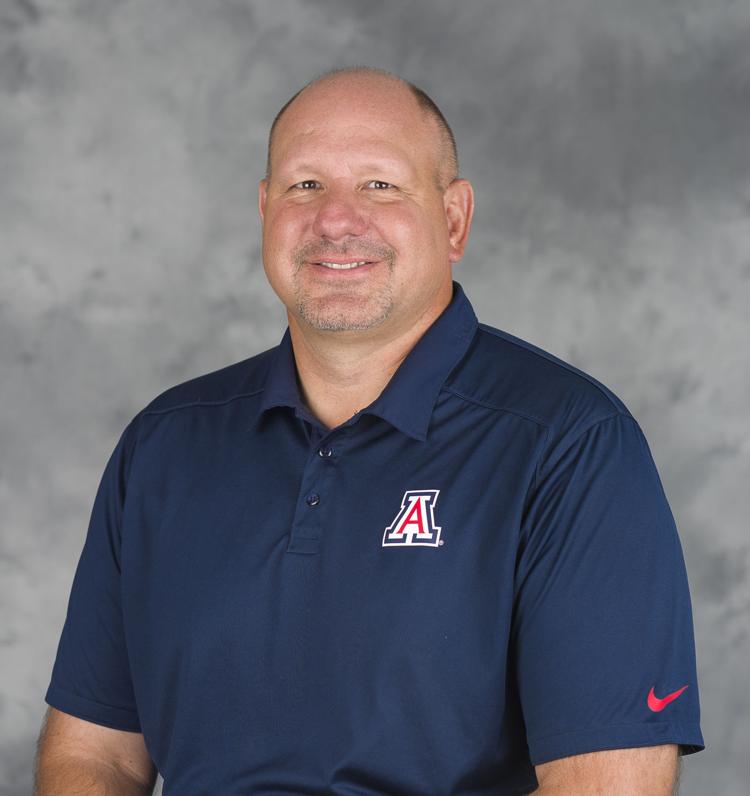 Arizona's offensive line coach helped the Wildcats lead the Pac-12 in rushing even though the club didn't have a first- or second-team all-conference lineman.
91. Kennedy Kurtz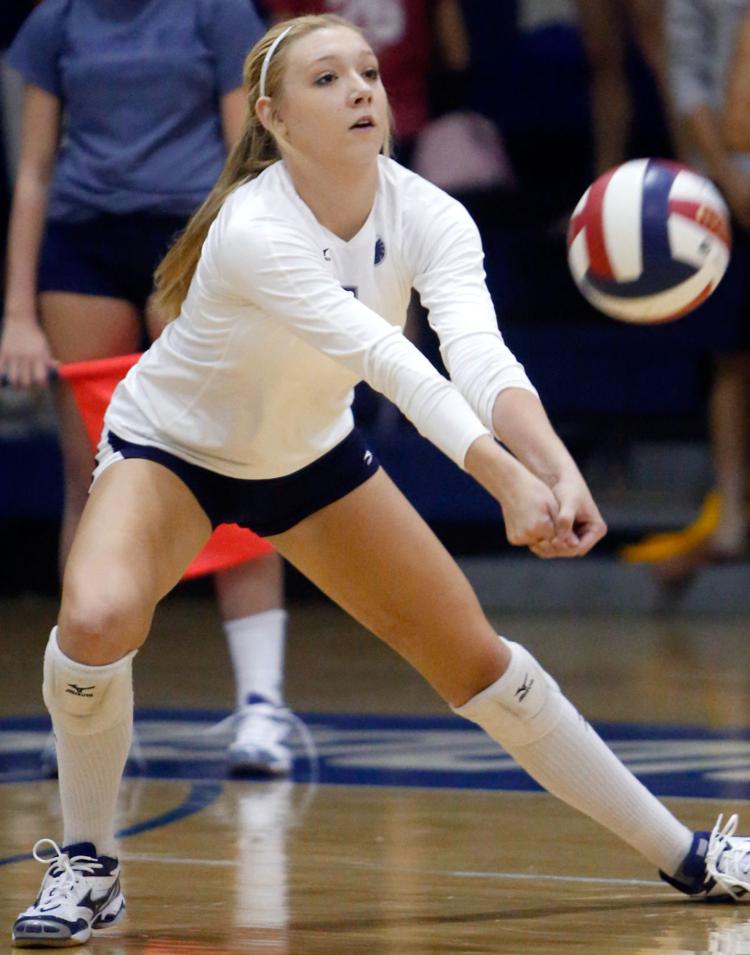 Volleyball star led Sacramento State to a 26-10 record and the conference championship, and was named Big Sky Conference player of the year. She's an Ironwood Ridge grad.
90. Isaiah Murphy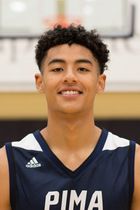 In his freshman season at Pima College, Murphy, a Cienega grad, averaged 15.3 points per game as the Aztecs finished No. 7 in the nation. He is averaging 15.6 this season.
89. Jessie Ybarra, Manny Garcia and David Salazar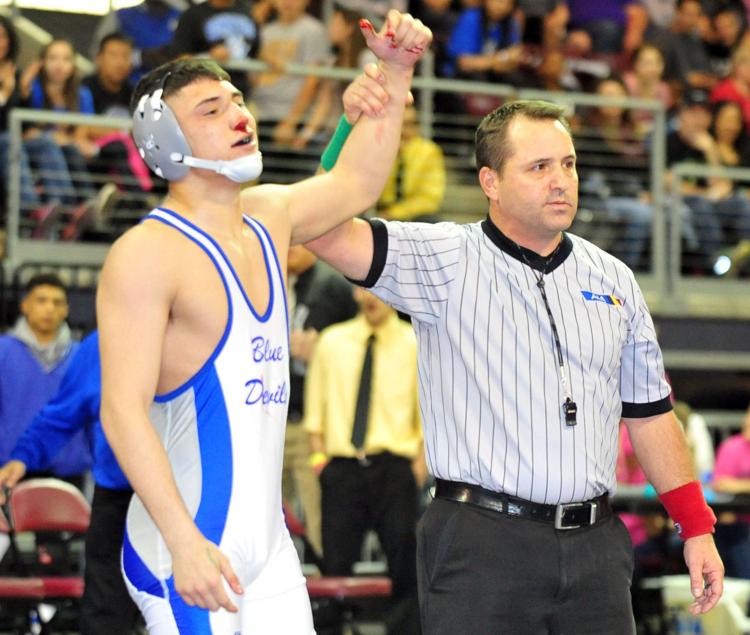 Three state champions for Sunnyside High's wrestling team; Ybarra was 45-3 at 106 pounds; Garcia went 38-4 at 113 pounds; Salazar finished 48-3 at 145 pounds.
88. Christian Fischer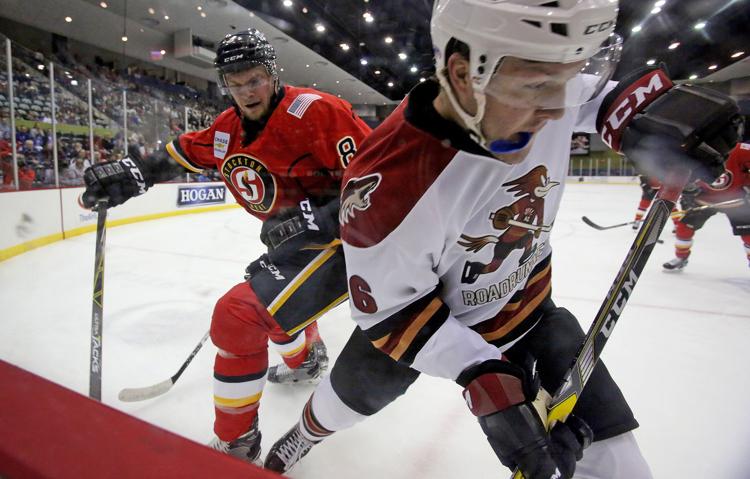 Fischer led the Tucson Roadrunners with 20 goals in the club's first season, and now plays for the NHL's Arizona Coyotes.
87. Alexis Hernandez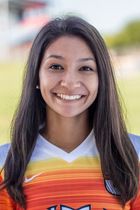 Pima College's first-team All-ACCAC soccer player scored a team-high 22 goals and was twice the league's Player of the Week for a 15-4-1 club.
86. Alanna Duarte and Peyton Lewis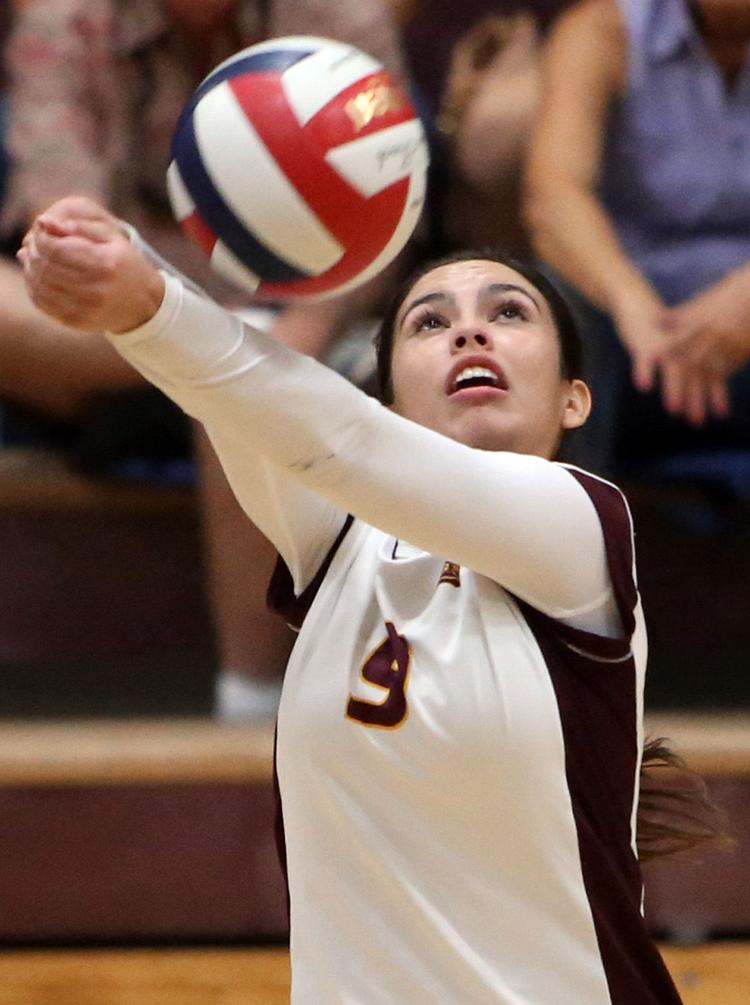 Volleyball players were the leading figures in Salpointe Catholic's burst to the girls state volleyball championship.
85. Isabel Pacho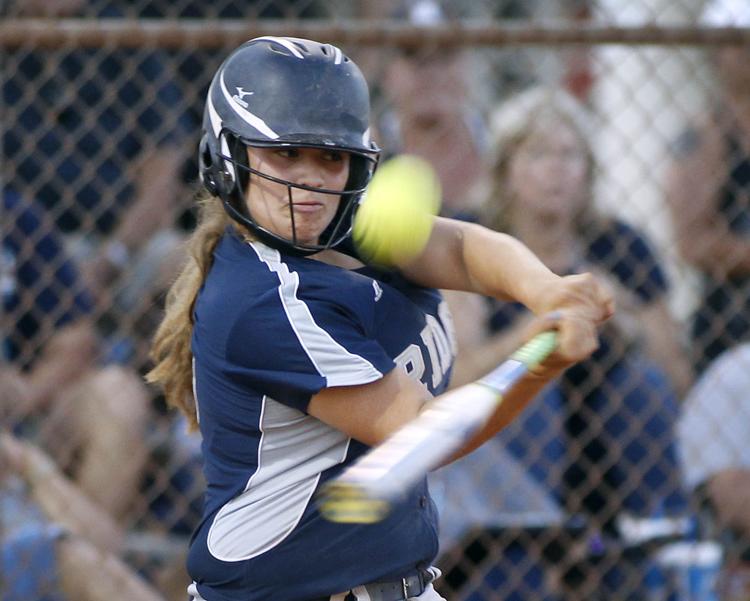 In her junior softball season at Ironwood Ridge High School, Pacho hit .568 with 12 home runs and 52 RBI.
84. Becky Freeman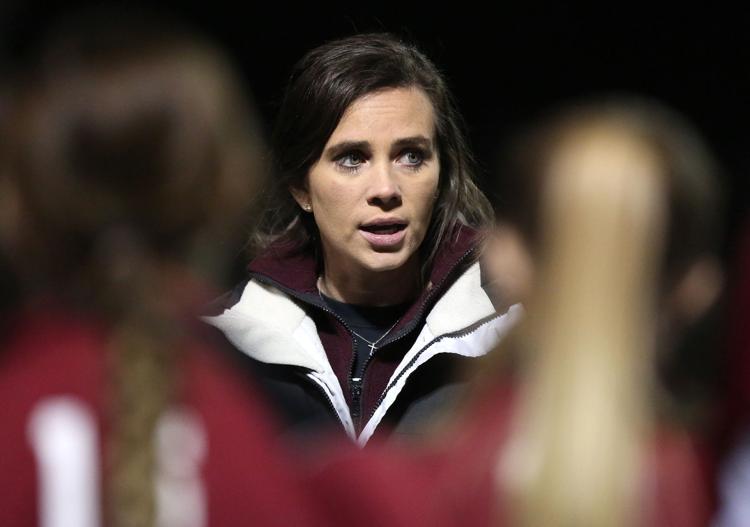 Salpointe won the girls state 4A soccer championship behind its young coach, who put a 19-3-2 season in the record books. She has since left coaching.
83. Cameron Crandall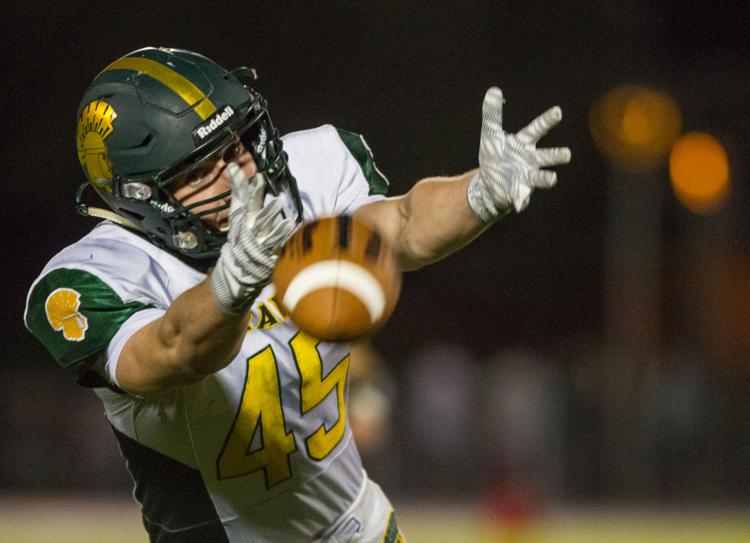 Canyon del Oro High School's terrific high-jumper cleared 7 feet to win the state championship. He is now on Pima College's track team.
82. Izzy Galindo and Ilyssa Galindo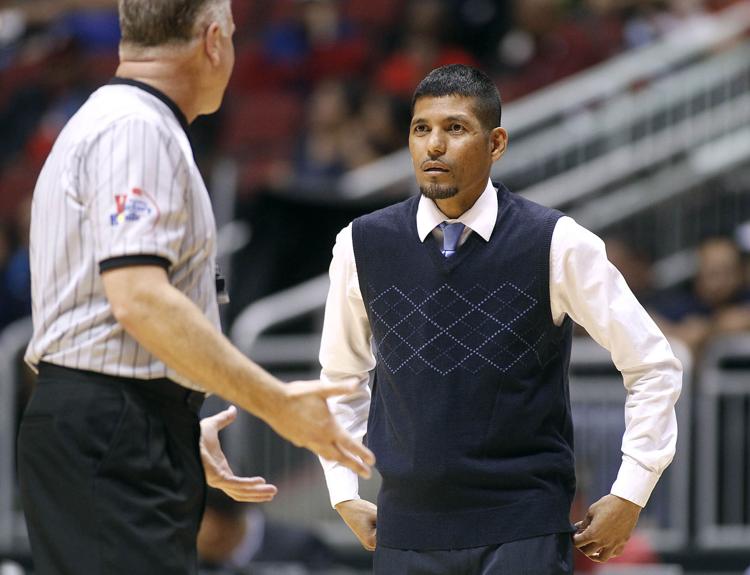 The father-daughter combo of Pueblo High School's girls basketball team has been productive. The Warriors went 26-2 last season and opened 8-2 this year as Ilyssa, a senior, is averaging 13 points per game.
81. Jayce Cunha and Marcus Castillo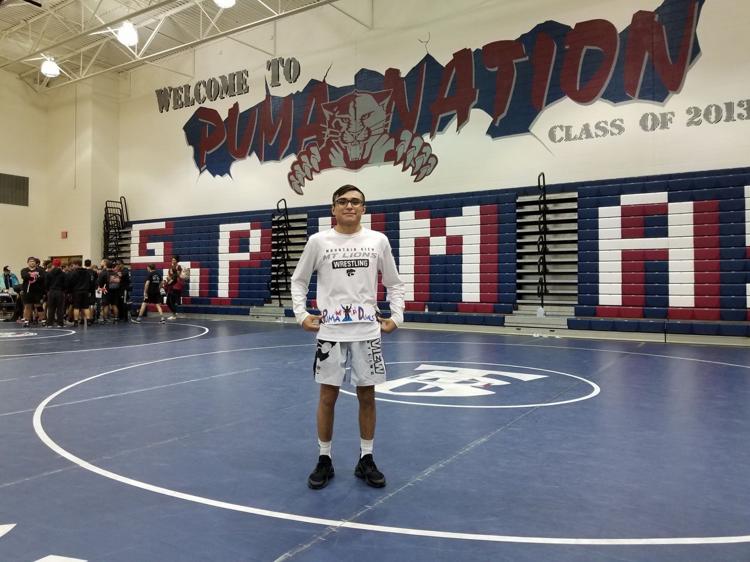 As Mountain View rolled to the state wrestling championship, Cunha and Castillo won individual state titles. Cunha went 28-4 at 120 pounds and Castillo was 38-2 at 132 pounds.
80. Kelsey Jenkins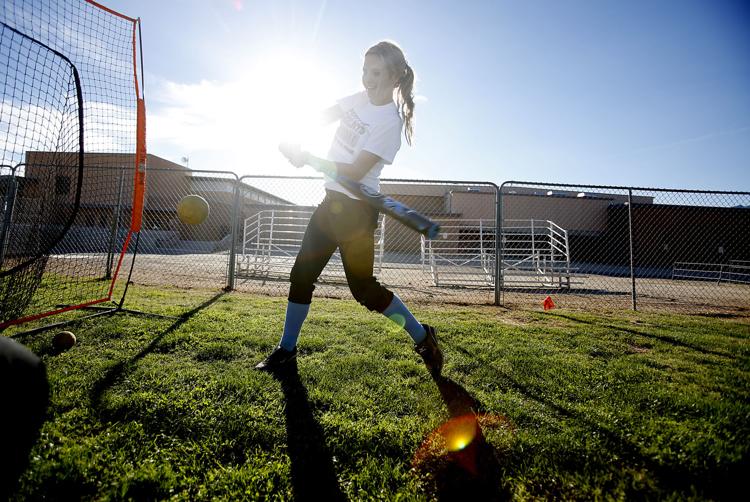 Sabino High School grad starred at Wisconsin, where she was an All-Big Ten defensive-team player. She also hit .321 and made the NCAA All-Regional tournament team at second base.
79. Nick Rosquist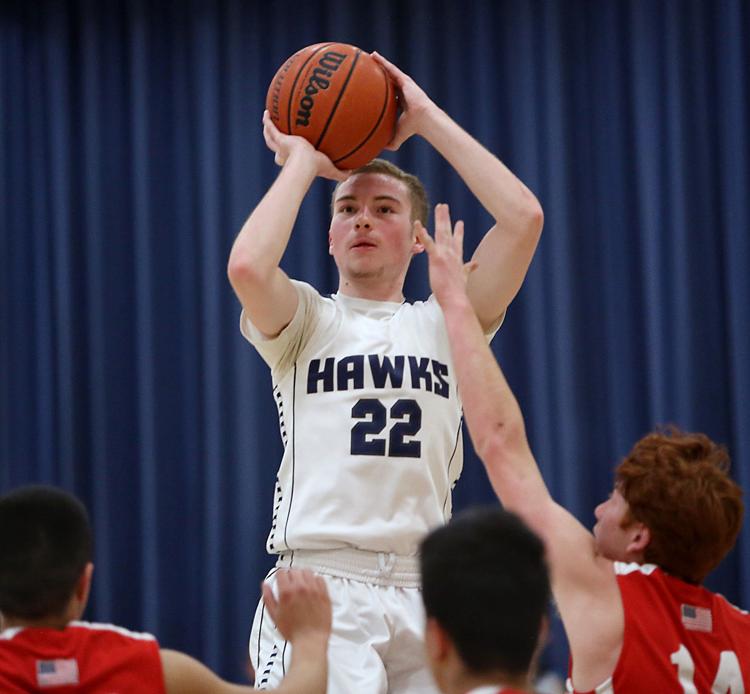 Rosquist finished his career at The Gregory School with a 28-point scoring average, most among all Tucsonans, and more than 2,000 career points.
78. Neysia Howard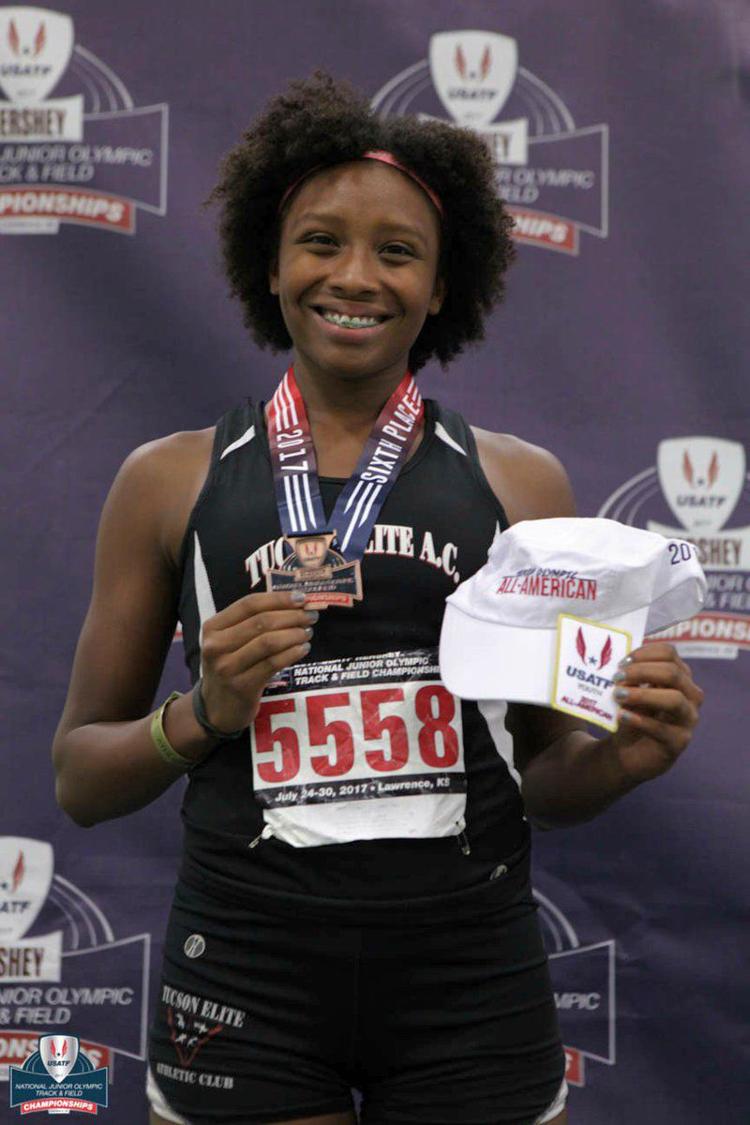 Tucson High's outstanding track and field athlete finished second in the state finals in the long jump and in 200 meters. She was also third in the 100 meter finals.
77. Alexis Kaiser, Ellessa Bonstrom and Arianna Acedo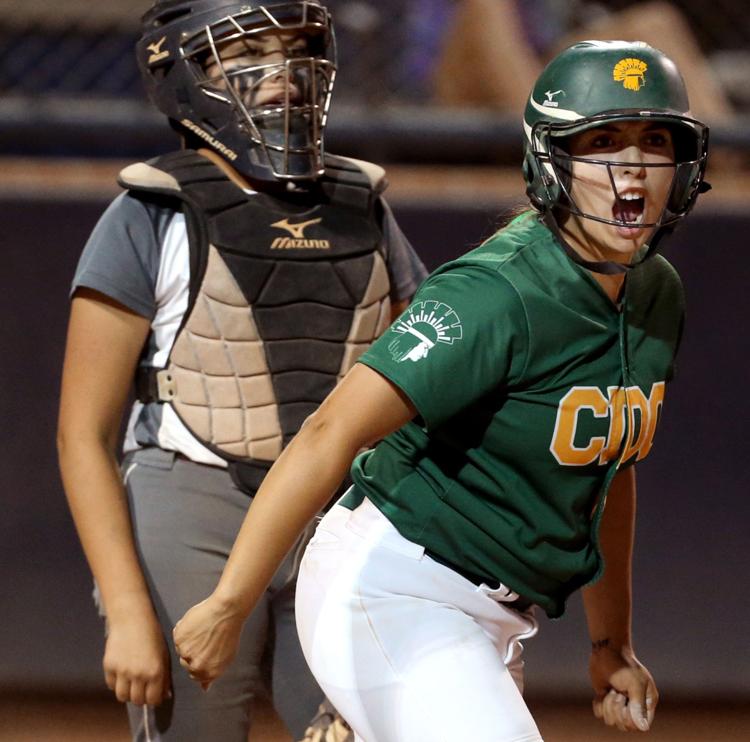 The statistical leaders of CDO's 30-4 state championship softball season. Kaiser hit .433 with 14 home runs; Bonstrom hit .495 with 11 homers; Acedo hit .485 with 36 RBI.
76. Pat Nugent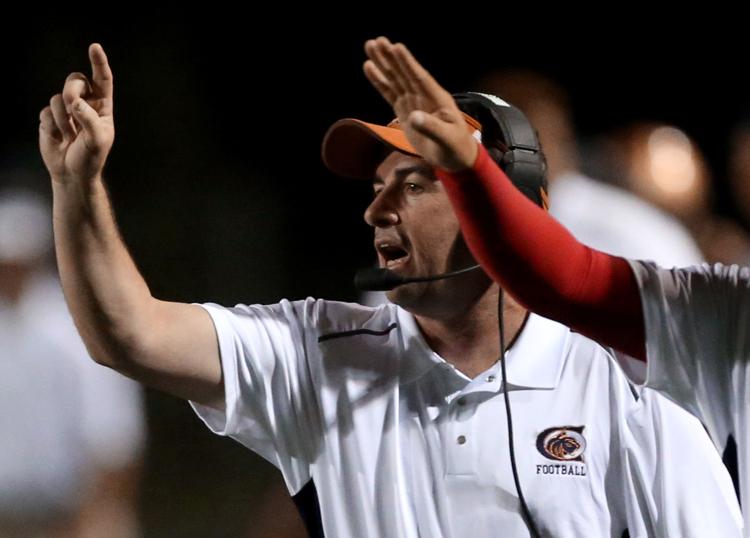 Cienega's football coach piloted the Bobcats to a 12-1 season and the Class 5A state semifinals.
75. Taylor Bigelow
As Pima College's women's soccer team went 15-5-1 and reached the Region 1 semifinals, Bigelow, a Salpointe Catholic grad, became a first-team All-ACCAC selection.
74. Eric Tatham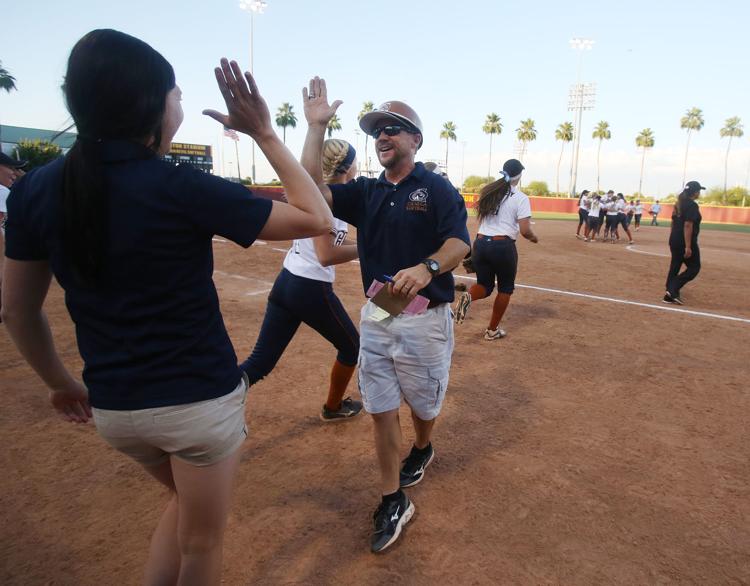 Coached Cienega to a 28-7 record and its second state softball championship.
73. Chris Cooper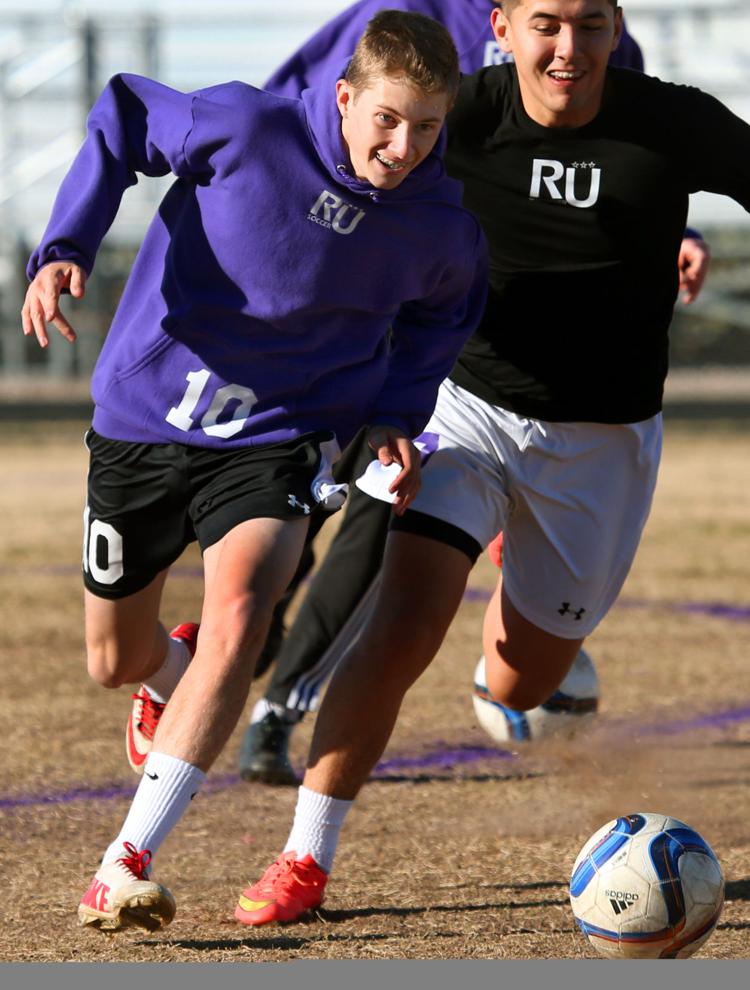 Pima College's sophomore engineering major from University High School was selected to the All-ACCAC first team with nine goals and 12 assists for the ACCAC conference champs.
72. David Korn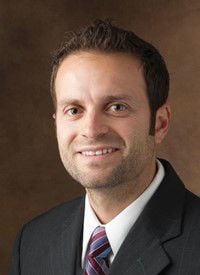 In his second year as head coach of Division II Maryville-St. Louis' men's soccer team, the Canyon del Oro grad went 13-4-2 and reached the second round of the NCAA Tournament.
71. Chris Klassen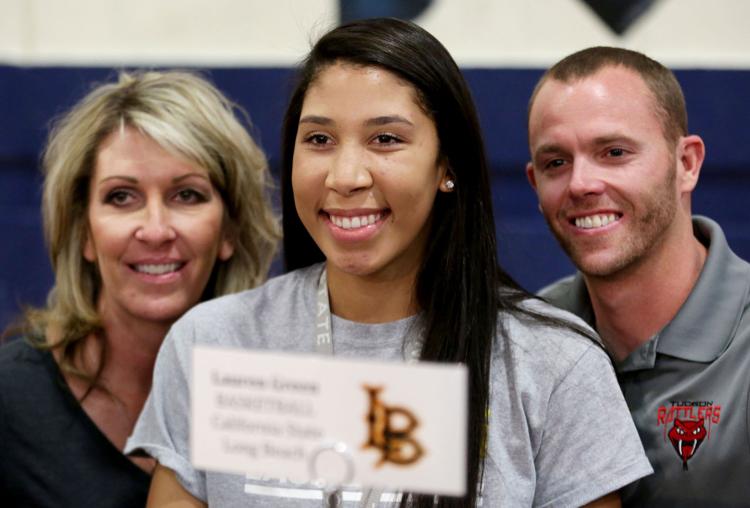 Coach has turned the Tucson Rattlers into a top girls AAU basketball team and, helping 11 of his Rattlers players earn college scholarships in the last three years. Klassen is also an assistant coach for the Pima College women's team
70. Harrison Jacobs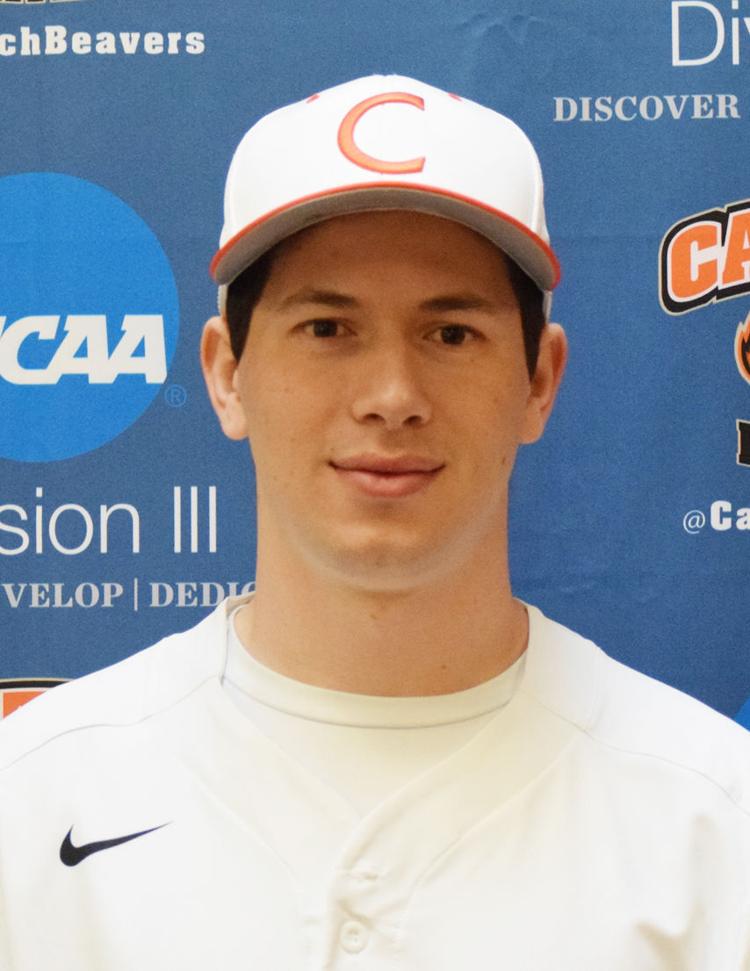 The former Catalina Foothills baseball player was a key part of Cal Tech's stunning March victory over Pomona-Pitzer, which broke a 29-year conference losing streak dating to 1988. Jacobs, who started 34 games, helped the Beavers win eight games in the season.
69. Matt Muehlebach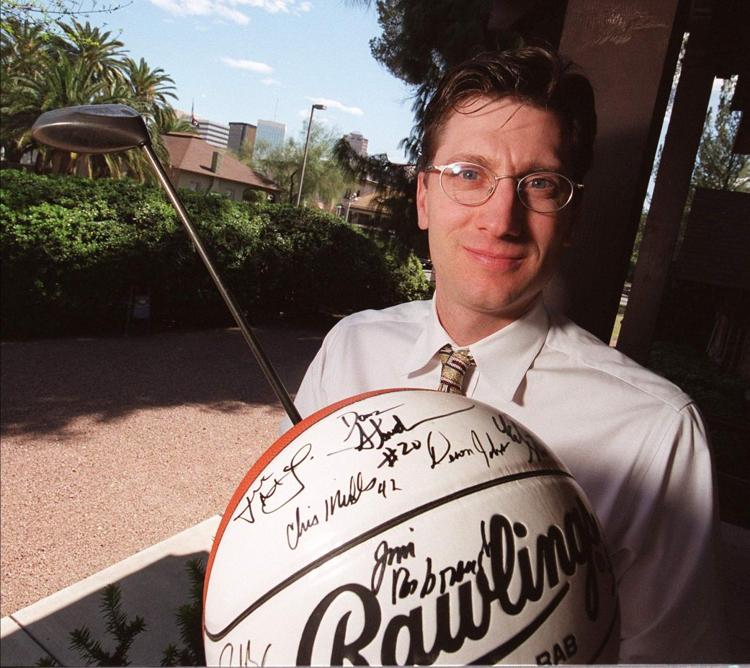 Arizona's starting point guard on Pac-10 championship teams of the late-'80s and early-'90s has blossomed as one of the top TV analysts for the Pac-12 Networks.
68. Jerry Carrillo
The Salponte Catholic and UA grad coached Cochise College's men's basketball team to another banner season, 25-7 in the ACCAC, and opened this season 9-1 to reach 497 career wins before Christmas.
67. Matt Bushman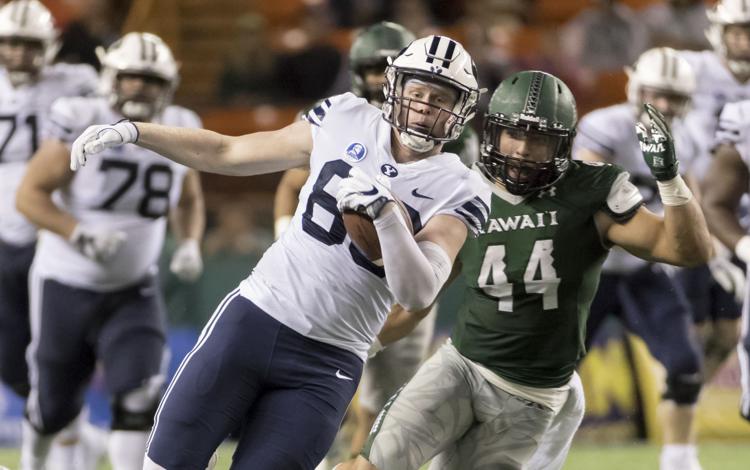 In his freshman season at BYU, Bushman, a Sabino High Schoool grad, caught 49 passes at tight end — the most among all freshmen tight ends in NCAA football.
66. Shannon Woolridge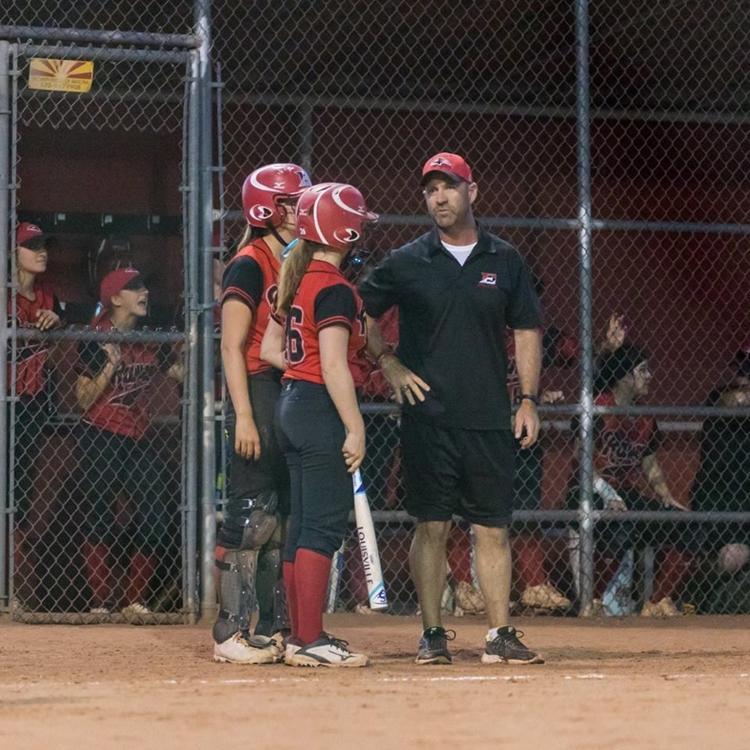 The Empire High School softball coach won his second state championship in three years, going 26-9 to take the 3A title.
65. Doug D'Amore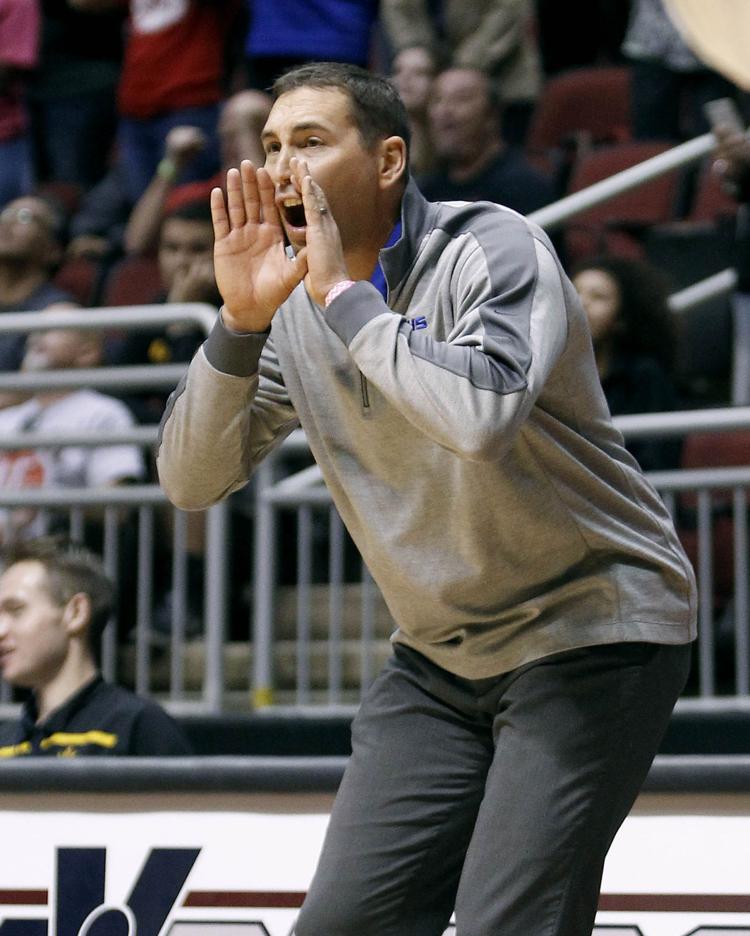 Catalina Foothills' boys basketball coach, a former Mountain View High School and Euro League standout, reached the state 4A semifinals last season.
64. Jared Oliva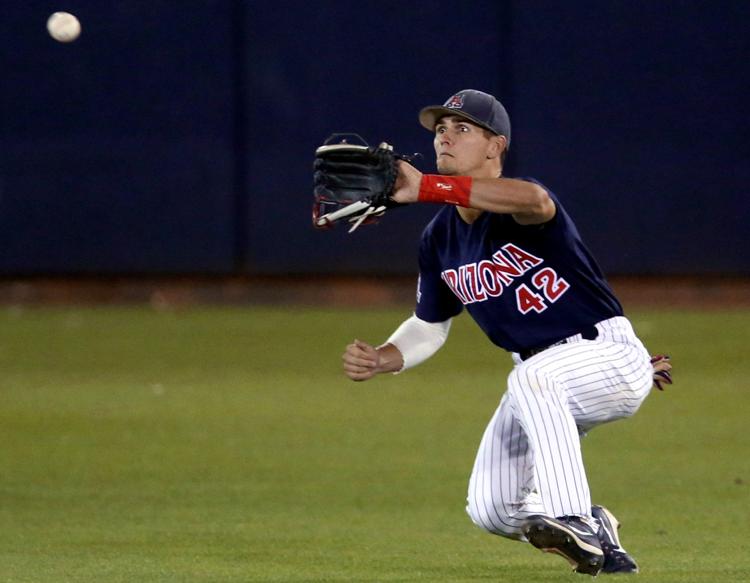 Oliva hit .321 with 54 RBI for Arizona's NCAA Tournament baseball team. He was named to the All-Pac-12 first team. 
63. Courtney Brown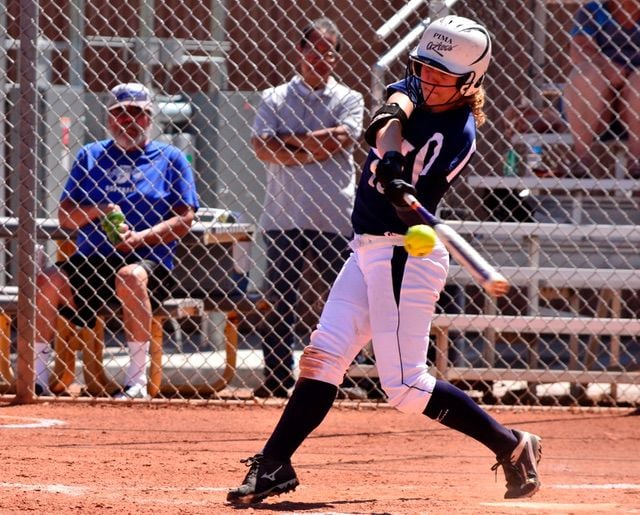 Pima College's hard-hitting outfielder from Flowing Wells High School hit .423 with 43 RBI for the Aztecs.
62. Delaney Schnell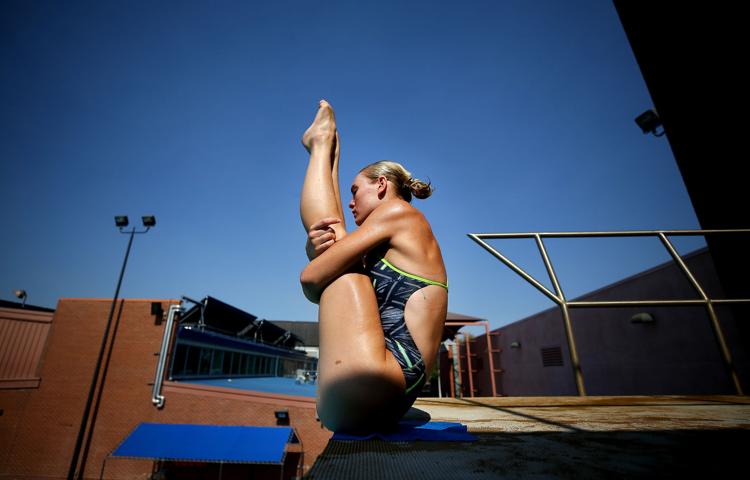 Now in her freshman season at Arizona, the former Tucson High diver made the Team USA World Championship diving team in Budapest, Hungary, finishing 27th overall.
61. Cesar Salazar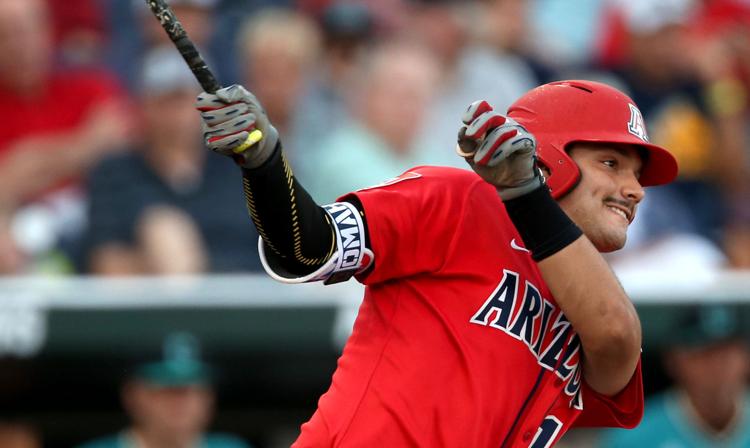 Arizona's sophomore catcher was selected to the All-Pac-12 first team.
60. Allonzo Trier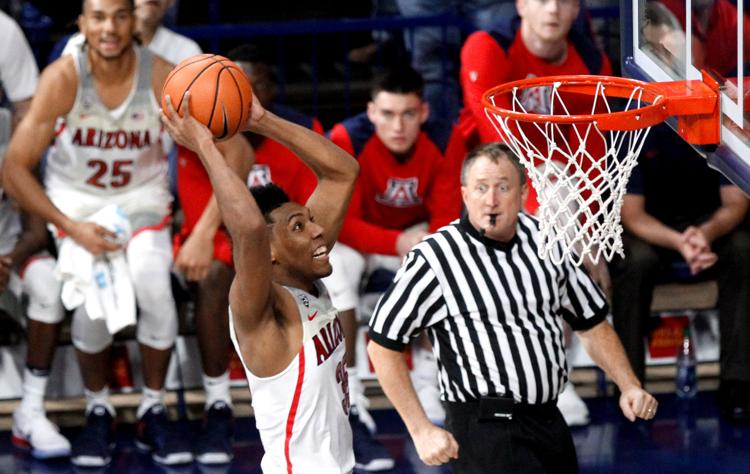 Returning from a long suspension, Trier averaged 17.2 points to help lead Arizona to the Pac-12 conference and tournament championships.
59. Mo Mercado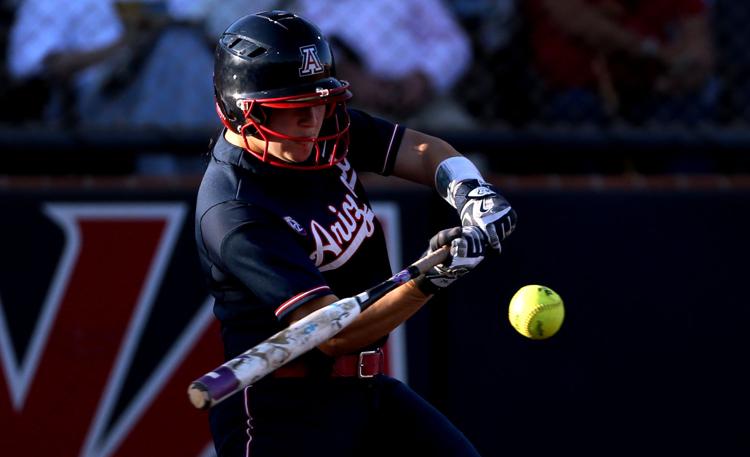 Hit .396 and played shortstop for the Pac-12 champions. Mercado was a second-team All-Pac-12 selection.
58. P.J. Ponce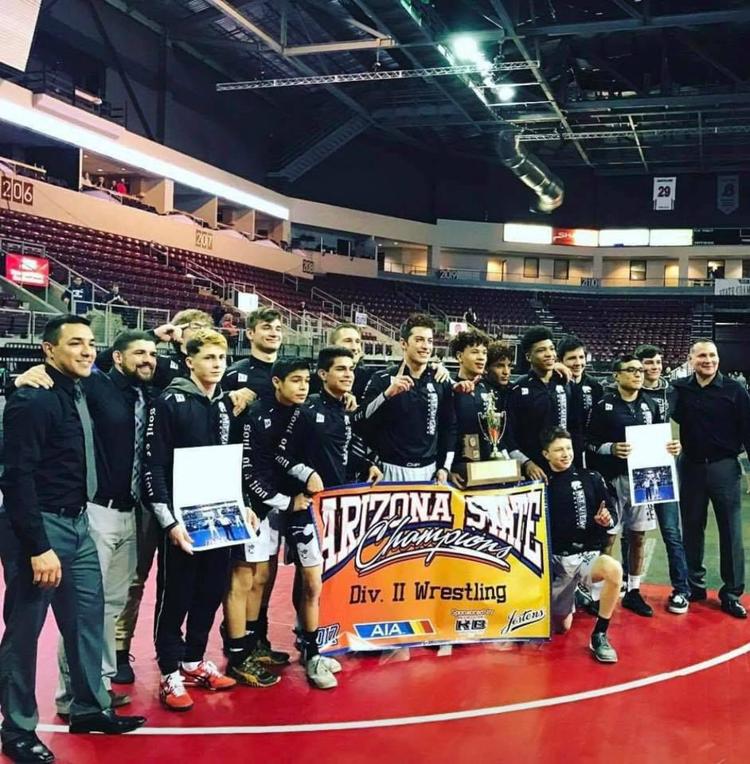 Mountain View's wrestling coach led the Mountain Lions to the big-schools state championship.
57. Levi Wallace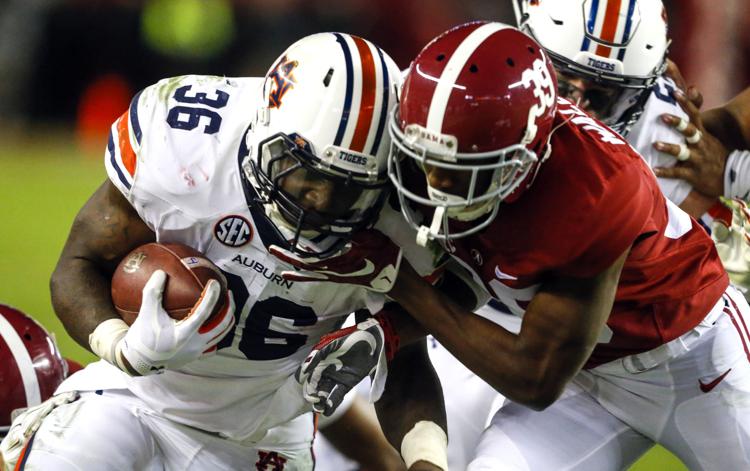 Breaking into the starting lineup for the Alabama Crimson Tide, the Tucson High grad was 10th on the team with 39 tackles. He also intercepted three passes and had 4 ½ quarterback sacks.
56. Krystal Quihuis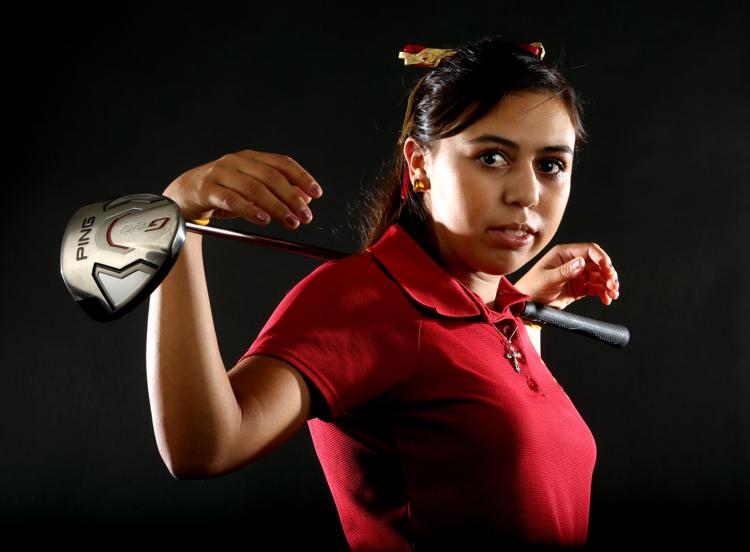 Arizona's senior golfer from Salpointe was chosen to the All-Pac-12 team after finishing in the top five in 10 tournaments.
55. Maddie Pothoff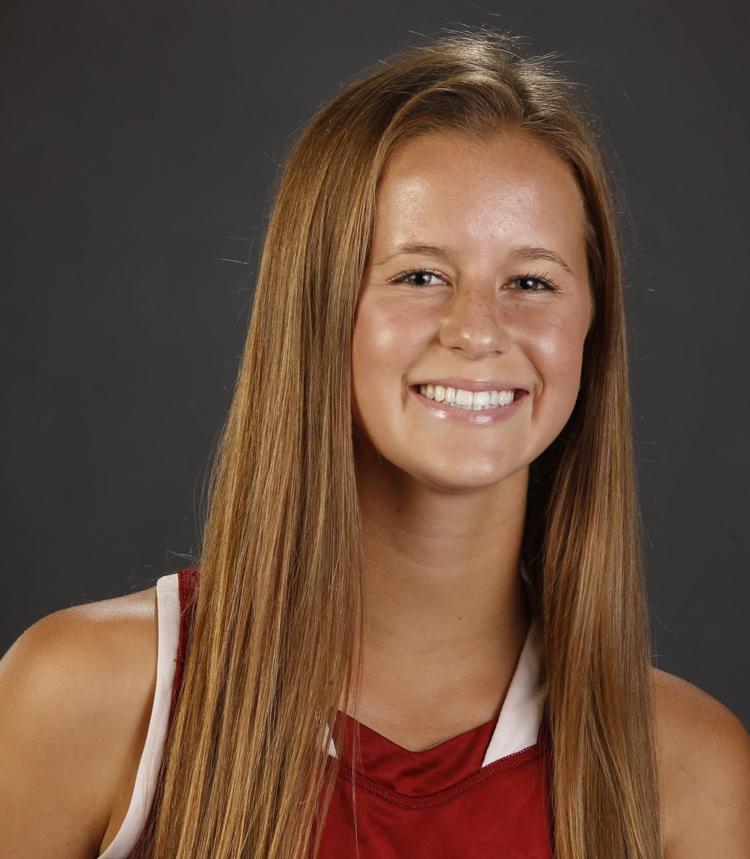 One of Tucson's finest tennis players ever, Pothoff became an All-American as a freshman at Alabama, reaching the finals of the NCAA tournament and winning 16 doubles matches in the season. Pothoff has since transferred to Santa Clara. 
54. Annette Gutierrez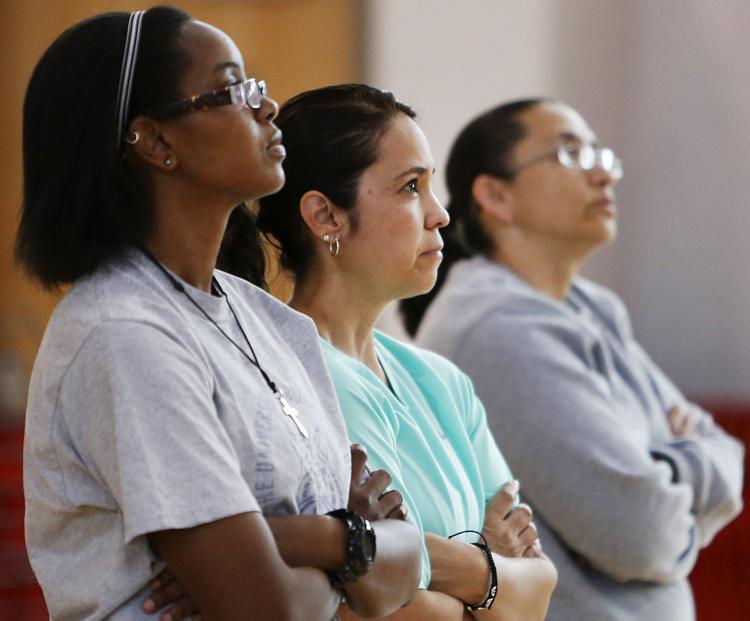 Tucson High's girls basketball coach produced a 25-3 record and a No. 4 finish in Class 6A, the state's highest classification.
53. Tori Brown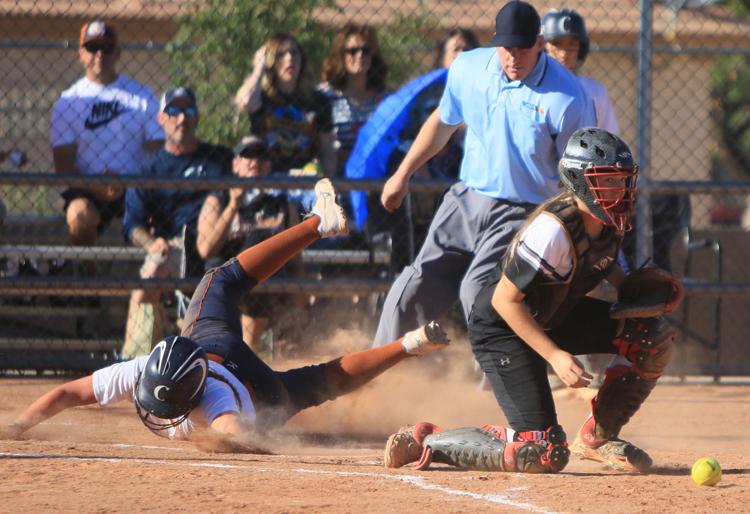 In her final softball season at Cienega, Brown led the Bobcats to the state championship, hitting 10 home runs, batting .396 with 50 RBI.
52. Alfonso Cabrera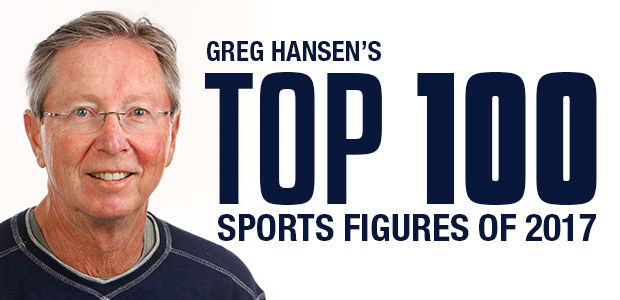 Salpointe's soccer standout scored 24 goals as a sophomore, leading the Lancers to the boys state championship game and a 20-4-1 record.
51. Danny Preble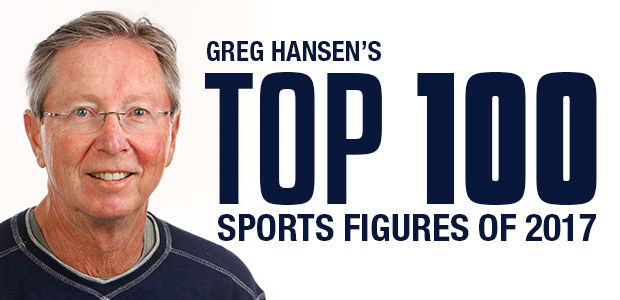 Salpointe's baseball team made its closest bid ever to win the state title, finishing second at 26-8 under Preble's leadership.
50. Trenton Bourguet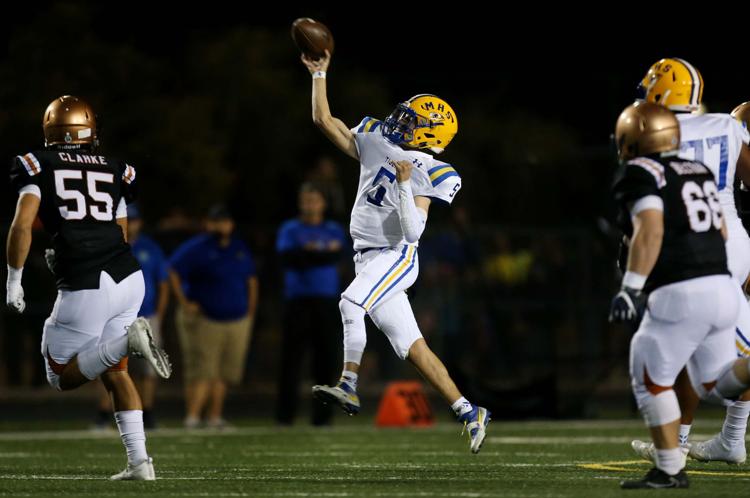 Leading Marana High to a 9-3 football season, the junior quarterback passed for 2,984 yards and 38 touchdowns.
49. Pat Darcy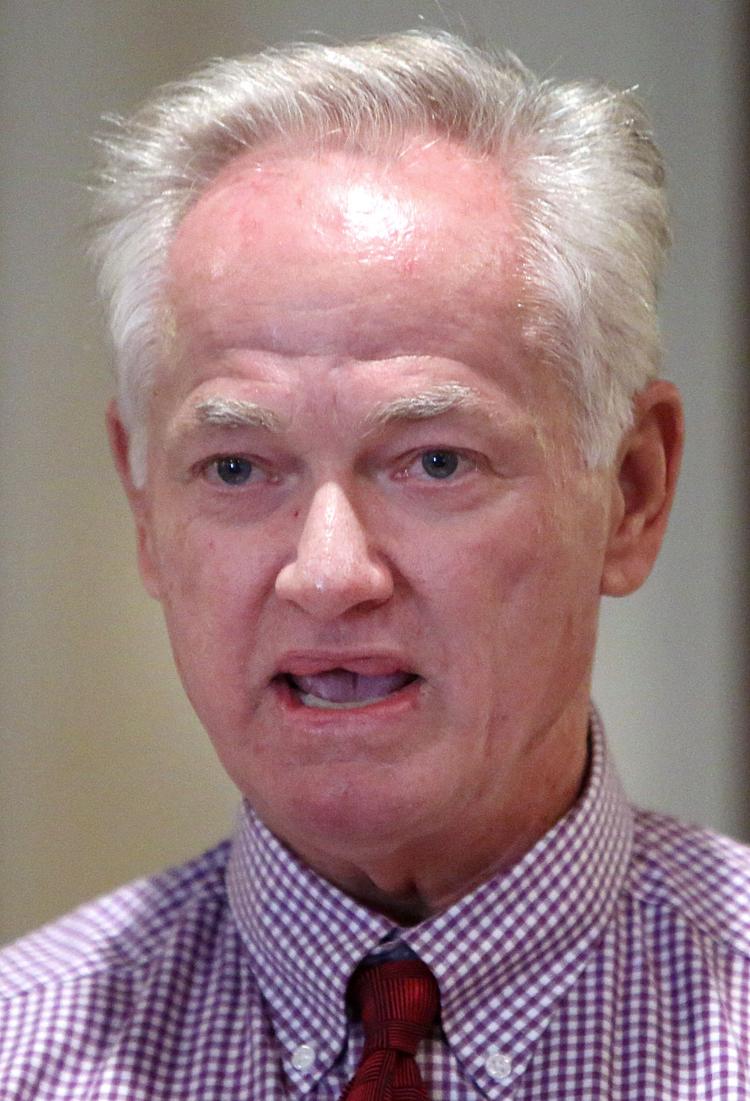 In his first year as chairman of the Pima County Sports Hall of Fame, the former World Series pitcher from Rincon High School, has spear-headed one of the top classes in 27 years of the PCSHF.
48. Dennis Bene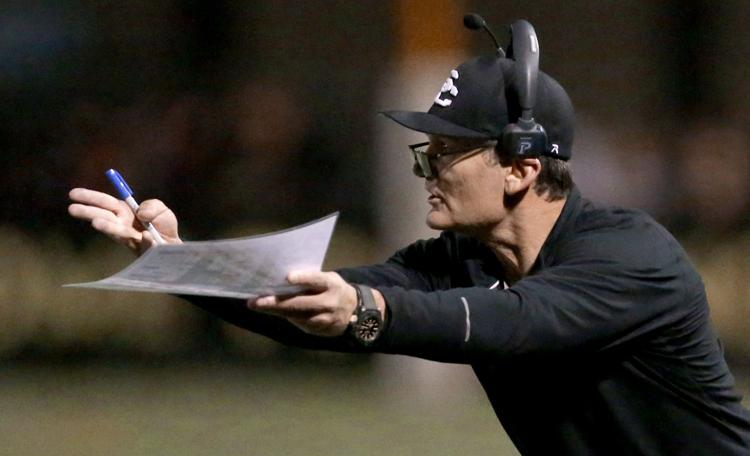 Salpointe's accomplished football coach again reached the state championship game, finishing 12-2.
47. Jessie Harper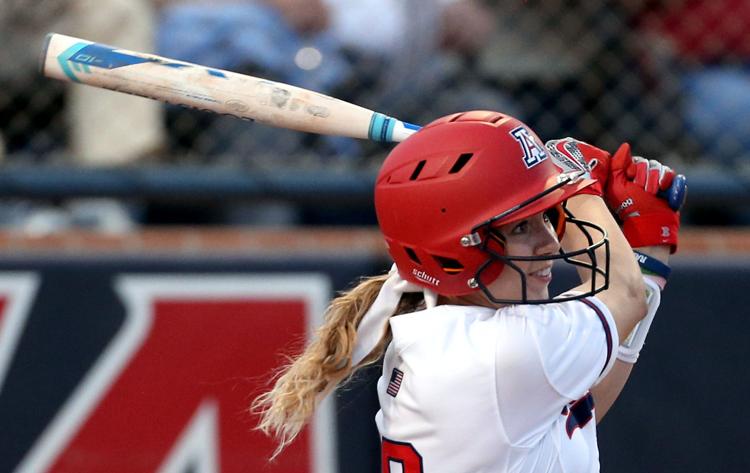 Possibly the top freshman in college softball, Harper was chosen to the NFCA All-American first team, hitting .333 with 19 home runs for Arizona.
46. Dan Slania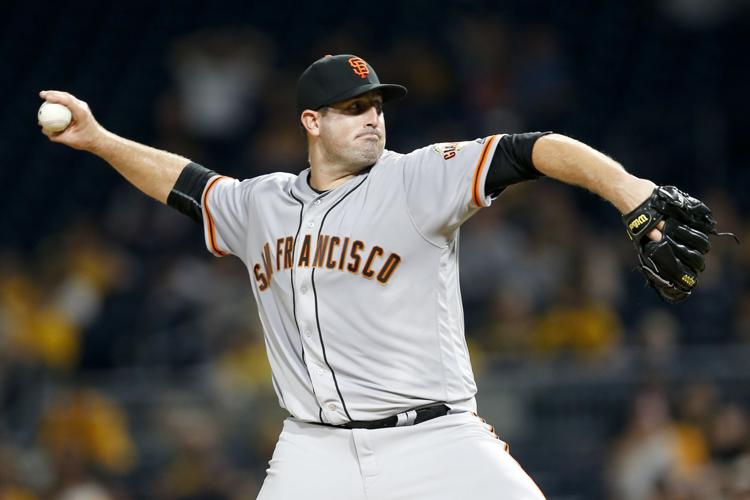 Making his major-league pitching debut for the San Francisco Giants, Slania, of Salpointe Catholic and Notre Dame, also pitched 141 innings in Triple-A and Double-A appearances.
45. Brian Holstrom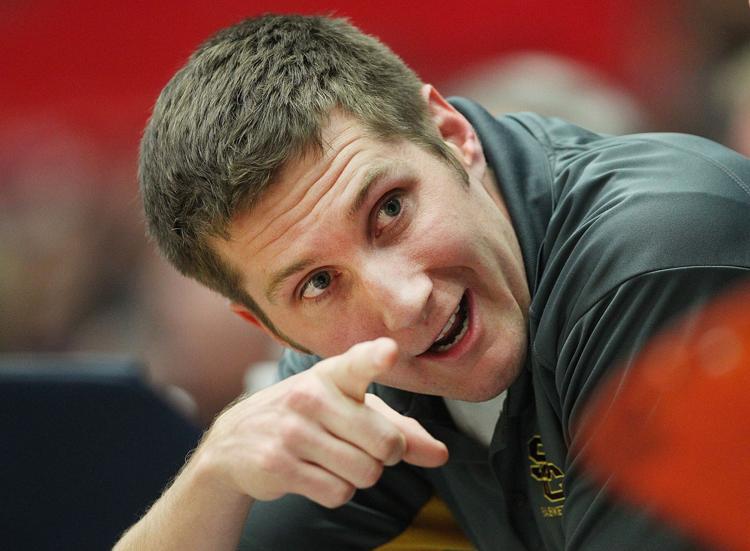 In his final season as Salpointe Catholic's boys basketball coach, Holstrom reached the state championship game, guiding the Lancers to 21 victories.
44. Todd Holthaus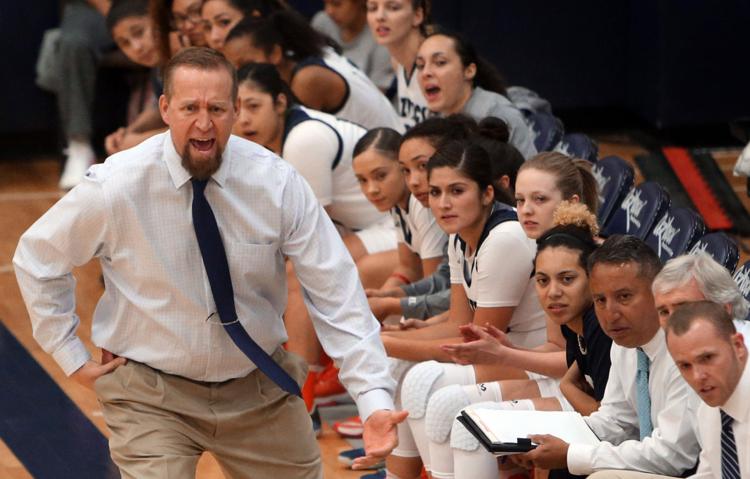 Pima College's women's basketball coach, whose team was ranked No. 1 part of last season and won 23 games, enters winter break this year at No. 4 nationally.
43. Kelly Fowler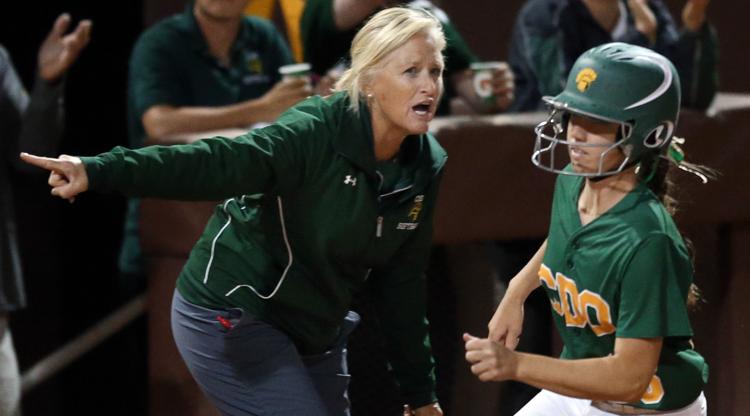 Winning 30 games again at Canyon del Oro High School, Fowler coached the Dorados to her third state championship, finishing 30-4.
42. Alfonso Rivas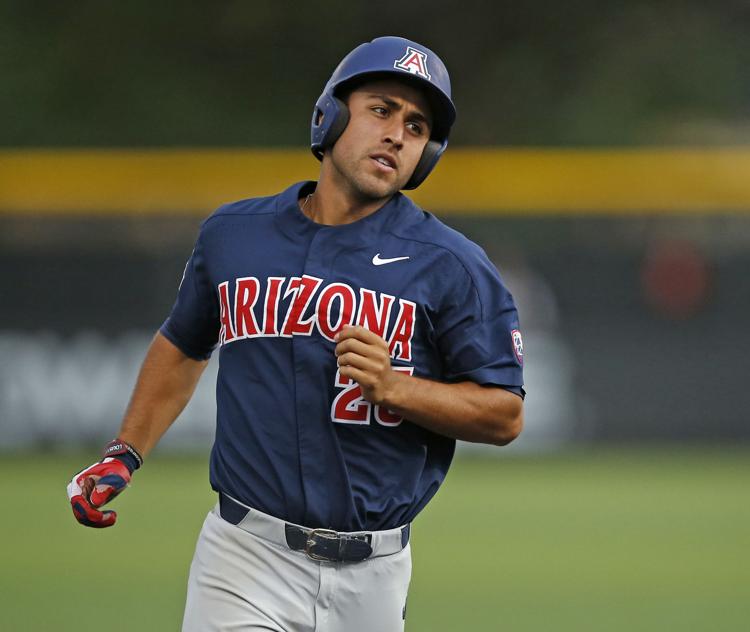 As a UA junior outfielder, Rivas hit .371 with 63 RBI. He returns as one of the top players in college baseball.
41. Gabi Stoian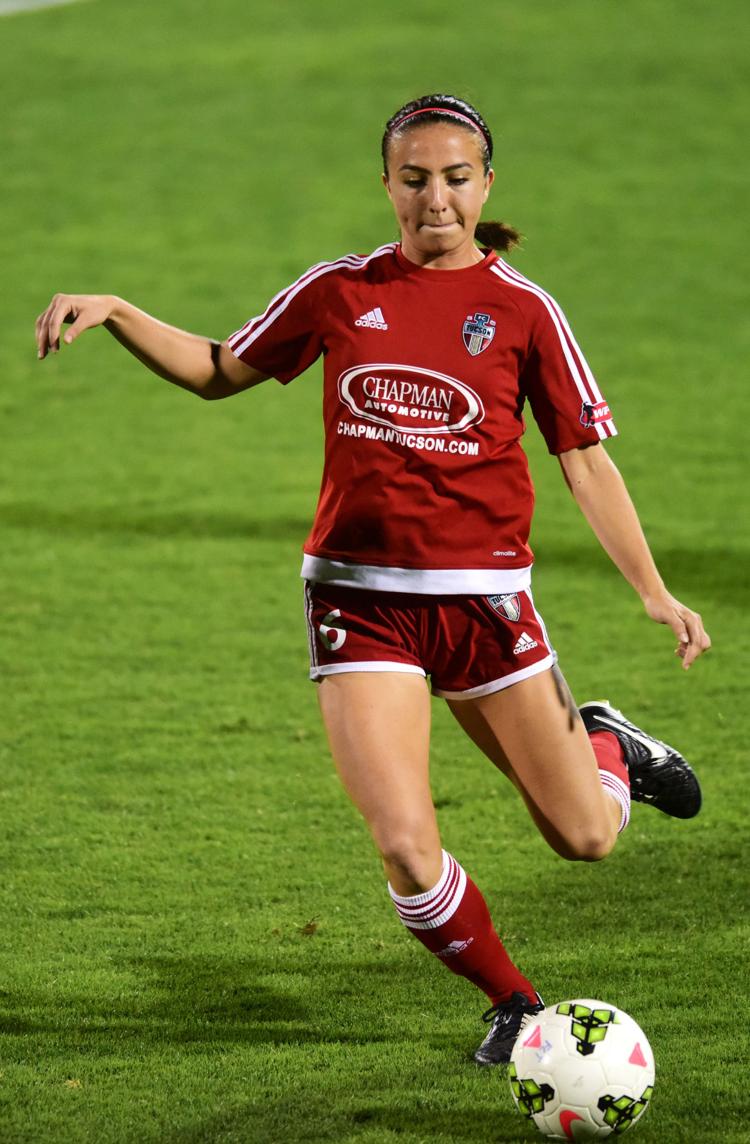 Arizona's stellar soccer player scored two game-winning goals in her senior season for an NCAA Tournament team.
40. Abdi Abdirahman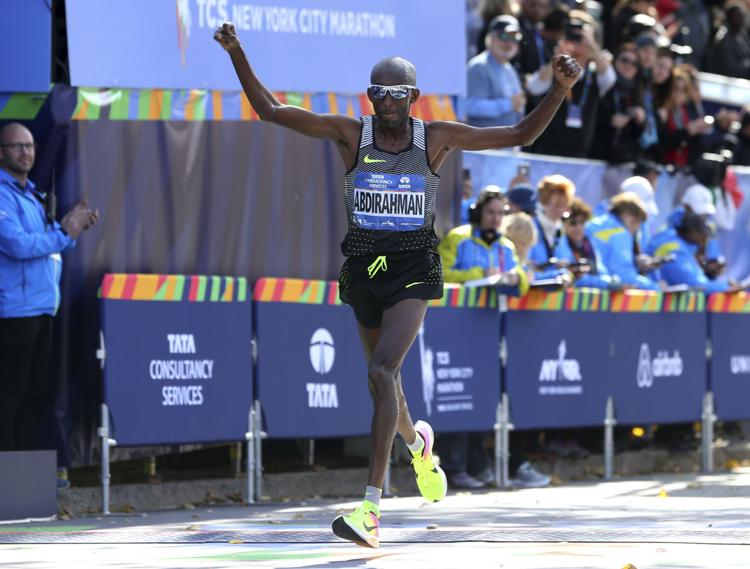 Tucson's remarkable 40-year-old distance runner was the first American to finish the New York Marathon in November, No. 7 overall, which backed up his impressive No. 6 overall finish at the Boston Marathon in April.
39. Justice Summerset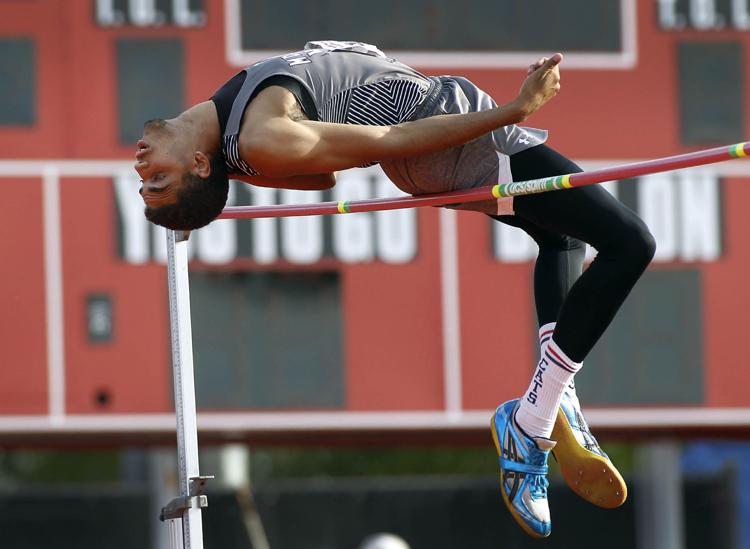 In his first year at Arizona, the Mountain View High School grad finished third in the NCAA finals with a jump of 7-feet 1 ¾ inches to become an All-American.
38. Haley Moore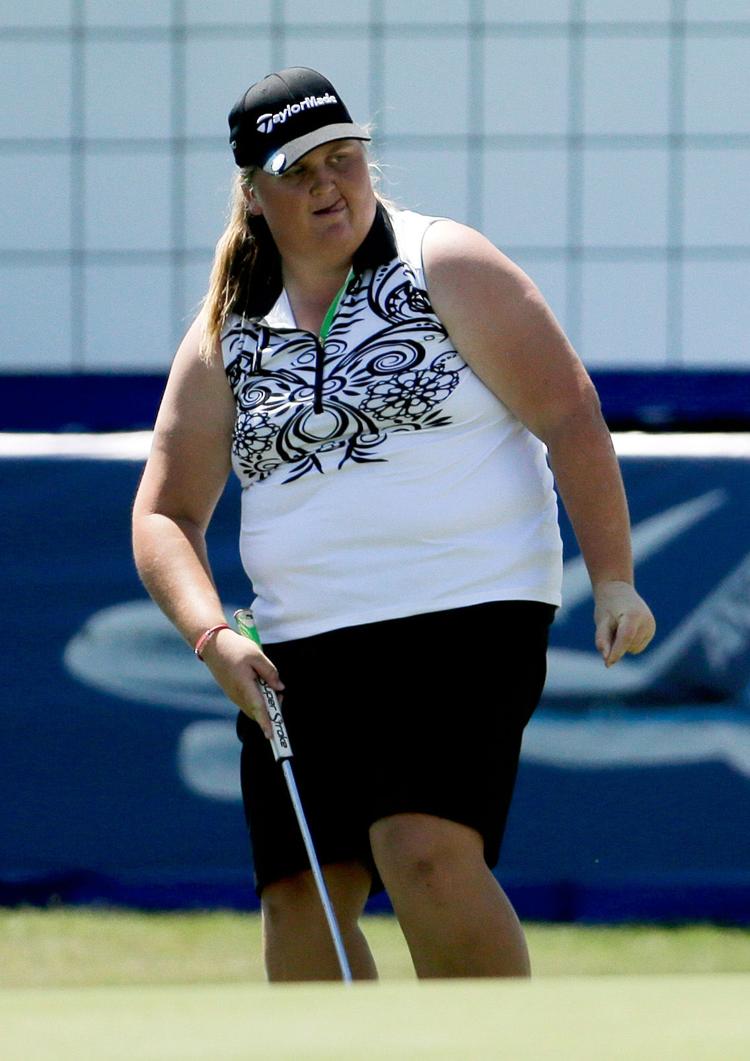 A first-team All-Pac-12 golfer, Moore won the Sugar Bowl Invitational and placed in the top five in eight tournaments for Arizona.
37. Ali Farhang and Alan Young
In three years, Farhang, the chairman, and Young, the executive director, have put the Arizona Bowl on the map and made a serious run at selling out the Utah State-New Mexico State game.
36. Lainey Burdett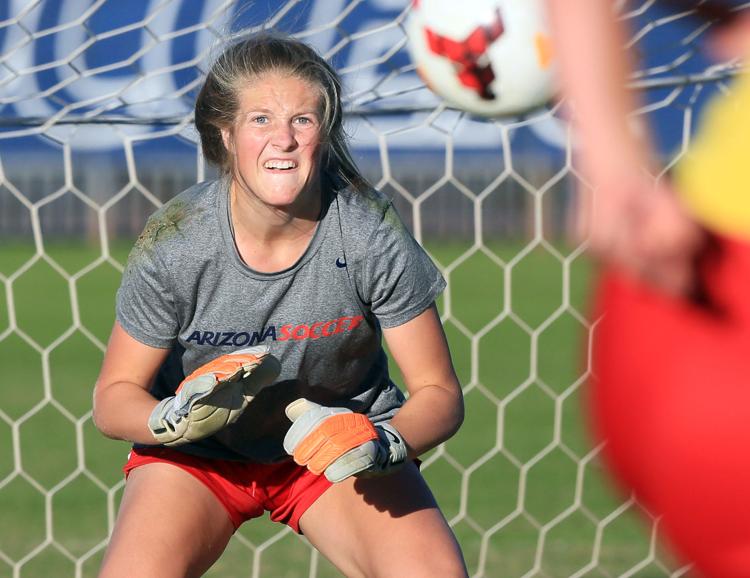 Arizona's second-team All-Pac-12 soccer goalie allowed just 17 goals in 20 games for the Wildcats. 
35. Jamarye Joiner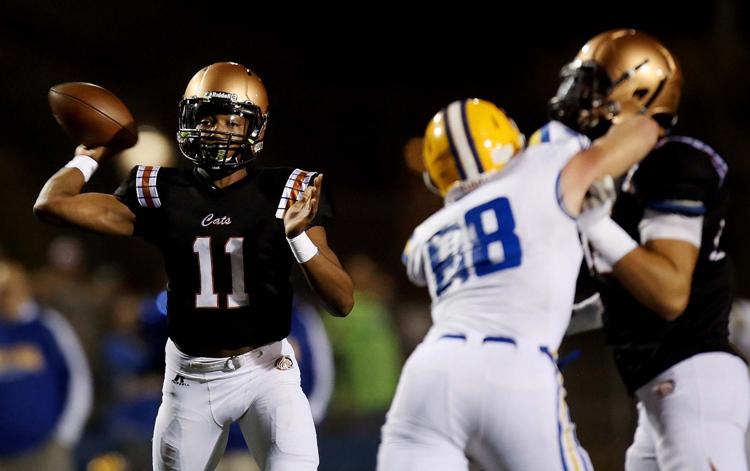 As a Cienega High School senior quarterback, Joiner passed for 2,196 yards and ran for 1394 more, combining for 44 touchdowns.
34. Andy, Sofia and Christian Fetsis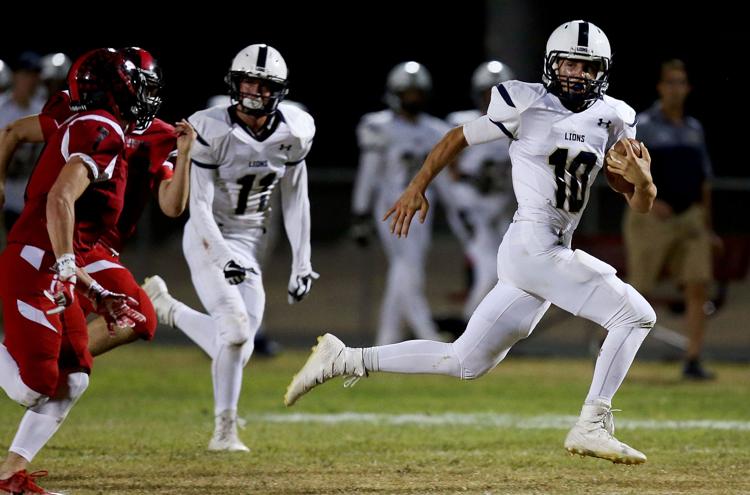 The Fetsis family had a remarkable year in sports: Father Andy was Pusch Ridge's defensive coordinator in a 13-1 football season and coached the Pusch Ridge's girls tennis team to a 17-1 record and the state championship. His daughter, Sofia, finished No. 3 in the Division III singles finals, and his son, Christian, rushed for 1,181 yards and passed for 1,296 more, for 32 touchdowns, to lead the Lions to the state finals.
33. Luis Gonzalez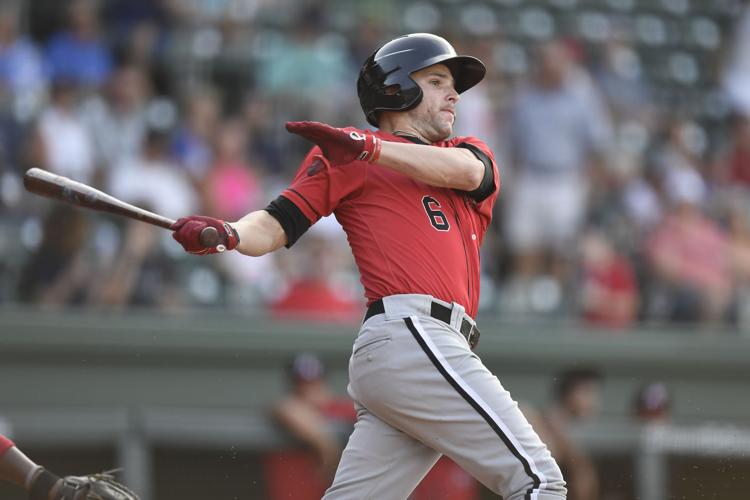 The Catalina Foothills grad hit .381 for Mountain West champion New Mexico and was drafted No. 87 overall by the Chicago White Sox.
32. Jesse Mermuys
The Salpointe Catholic graduate worked his way up from low-level jobs at Southern Utah, New Mexico State and Arizona to the Los Angeles Lakers, where he's Luke Walton's No. 1 assistant.
31. Carlie Scupin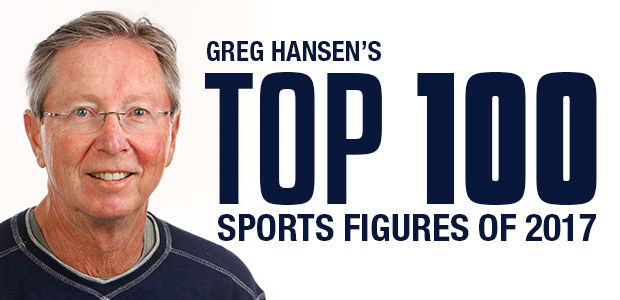 Tucson High's power-hitting first baseman hit .551 with 13 home runs as a freshman. She verbally committed to play for Arizona as an eighth-grader.
30. Sydni Stallworth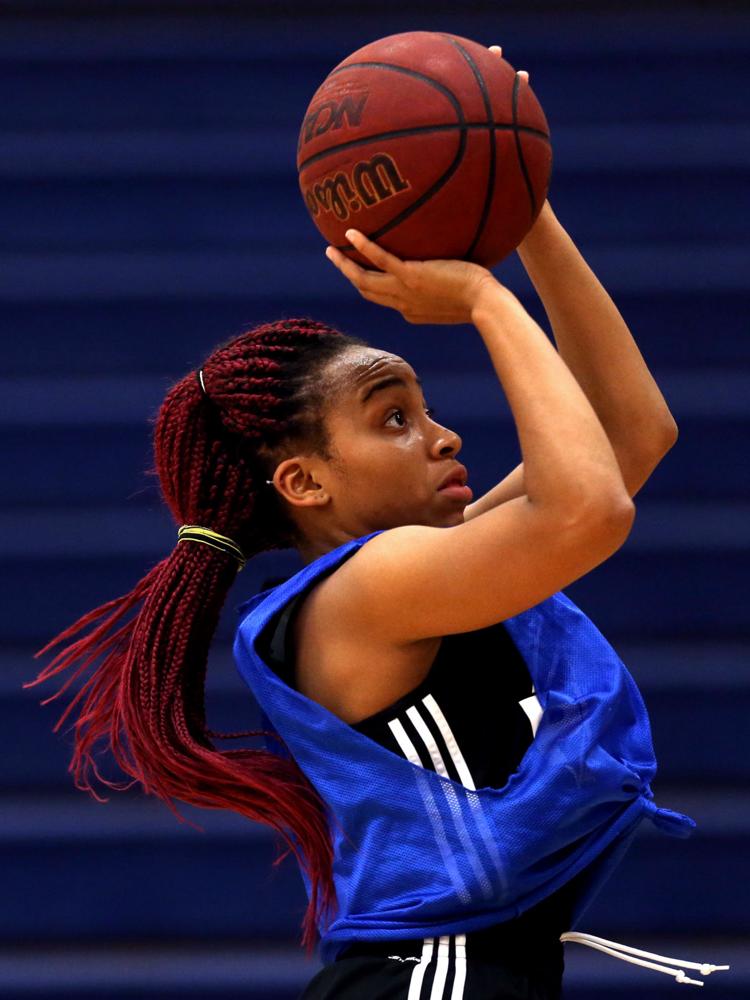 A first-team NJCAA All-American point guard at Pima College, Stallworth averaged 17 points per game for the Aztecs.
29. Lauri Markkanen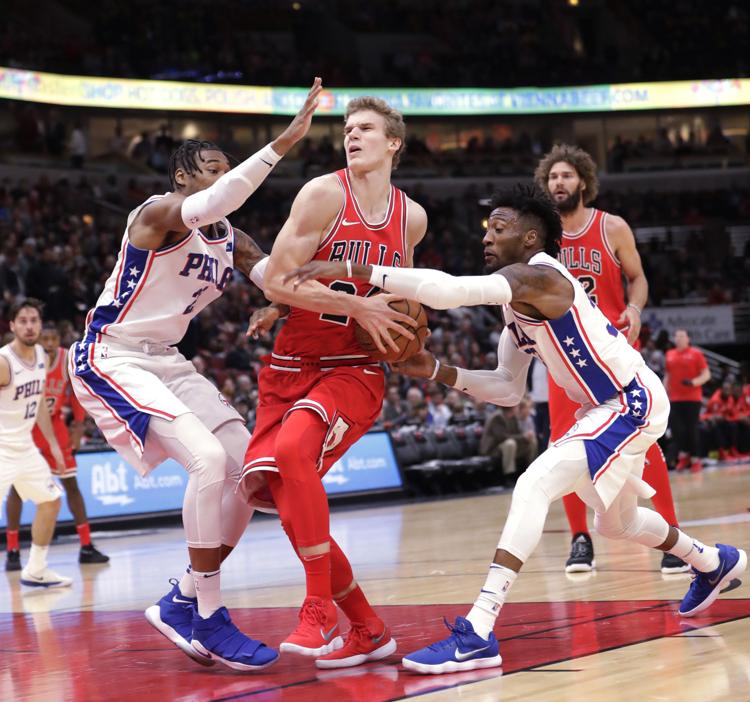 The Pac-12 Freshman of the Year averaged 15.6 points and 7.2 rebounds before becoming the seventh overall selection in the NBA draft. He immediately became a double-figure scorer for the Chicago Bulls.
28. Bijan Robinson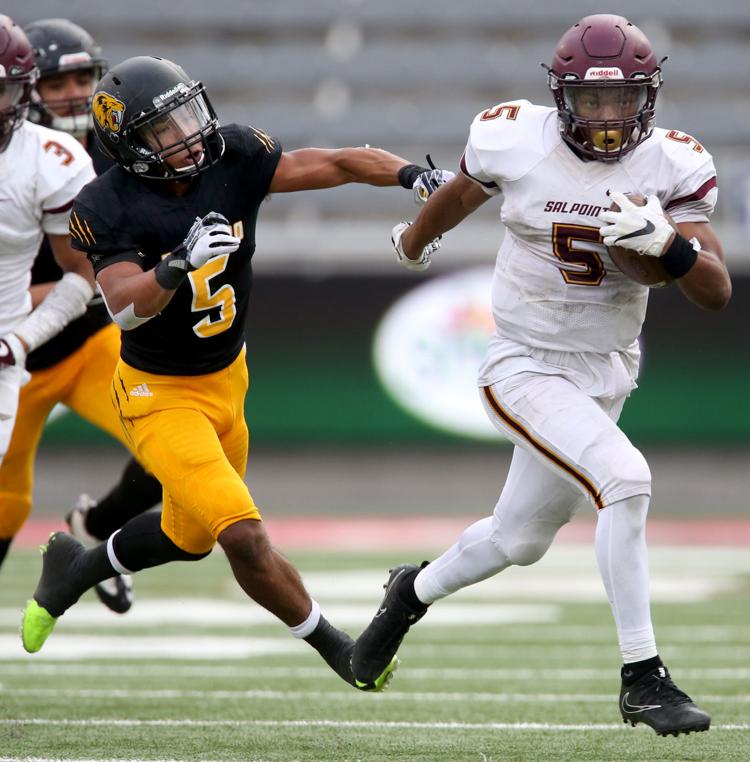 Salpointe's star running back gained a city-record 2,023 yards as a sophomore, and scored 26 touchdowns for the state's Class 4A runner-up team.
27. Colin Schooler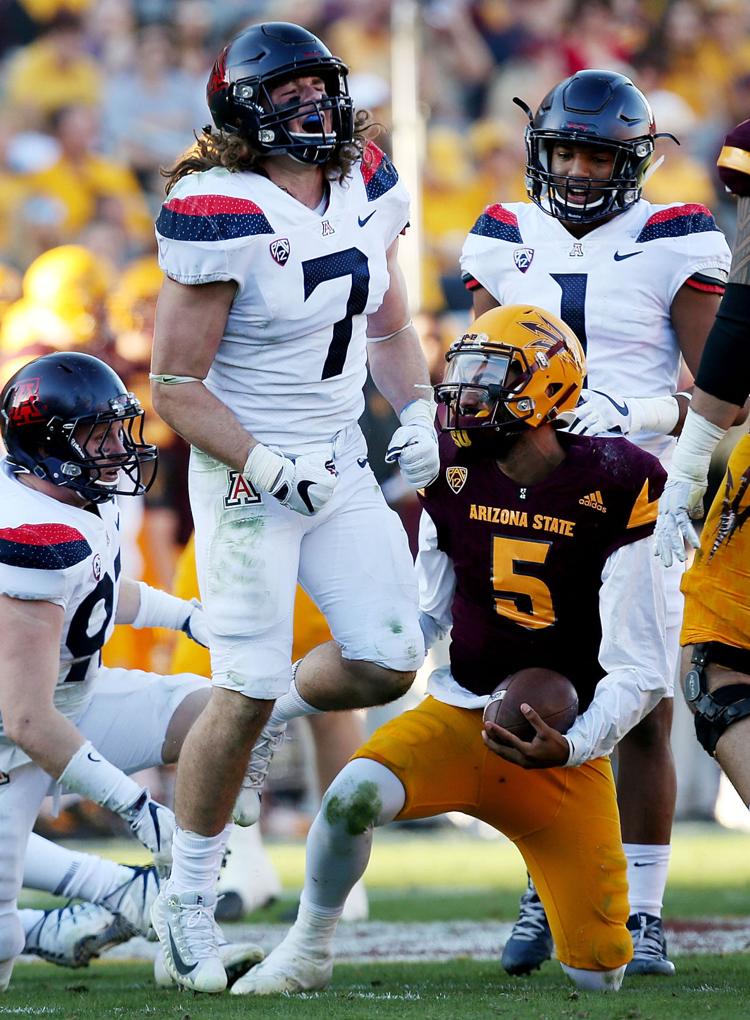 Arizona's freshman linebacker made 13½ tackles for loss and was chosen the Pac-12 defensive Freshman of the Year.
26. Julian Gaona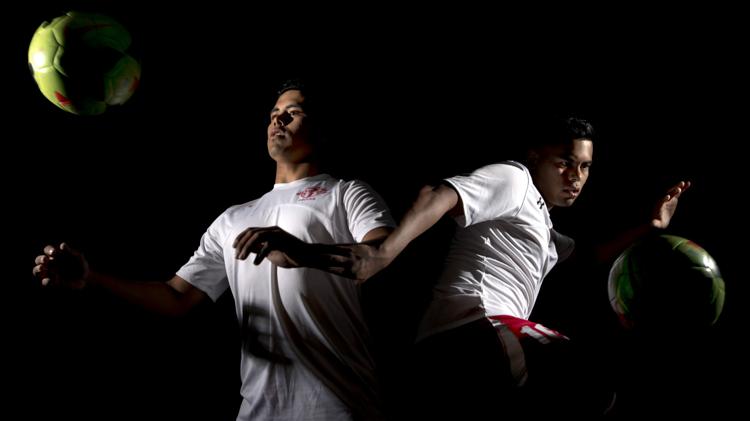 A first-team NJCAA All-American in men's soccer at Pima College, the Tucson High grad scored a team-high 16 goals for the nation's No. 3 team.
25. Bryce Cotton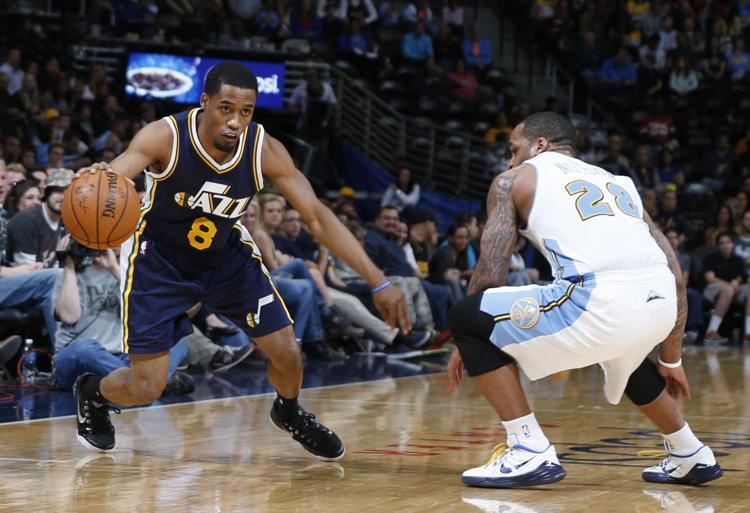 The Palo Verde High School grad scored 45 points in the Australian National Basketball League championship game, and was named the league's MVP. He is averaging 19 points for Perth this season.
24. Heather Moore-Martin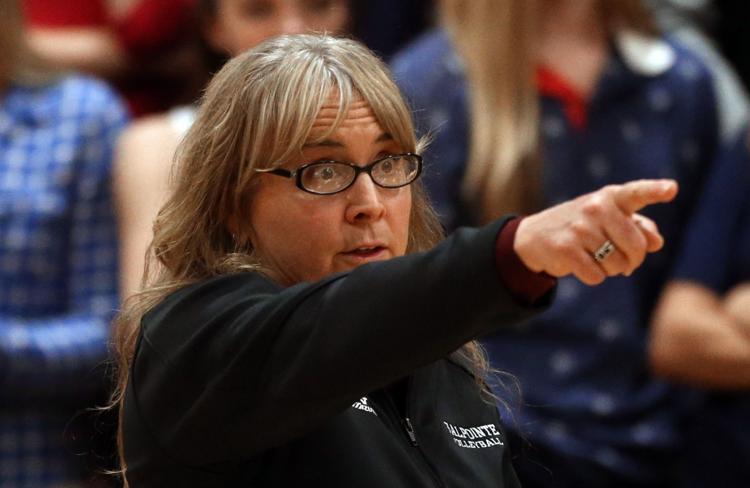 Won her second straight state girls volleyball championships at Salpointe Catholic High School. She now has four state titles in her career.
23. Jon Pearlman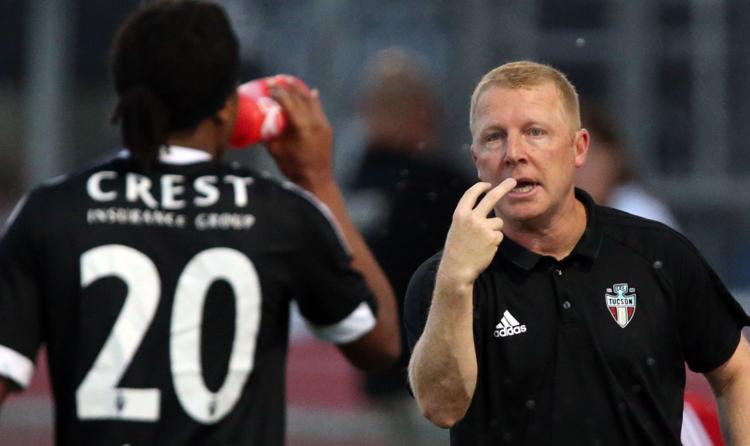 In his first season as head coach of FC Tucson, Pearlman won the franchise's fourth straight division title, went 9-2-3 and put together a 10-match undefeated string.
22. Mike Candrea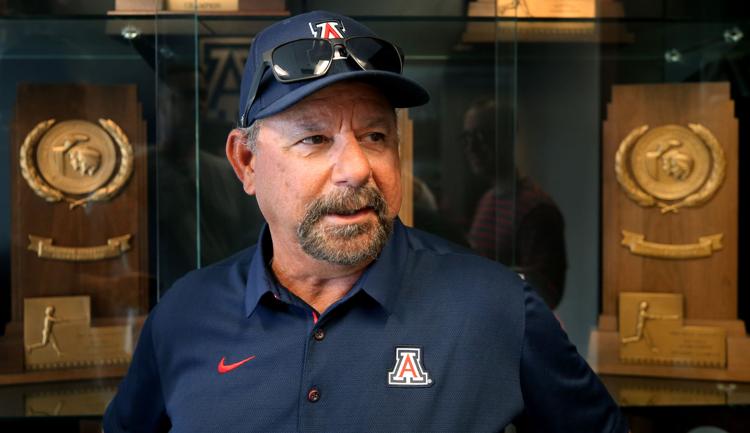 Arizona's softball coach won another Pac-12 championship with a 52-9 record, reaching the regional finals.
21. Donny Toia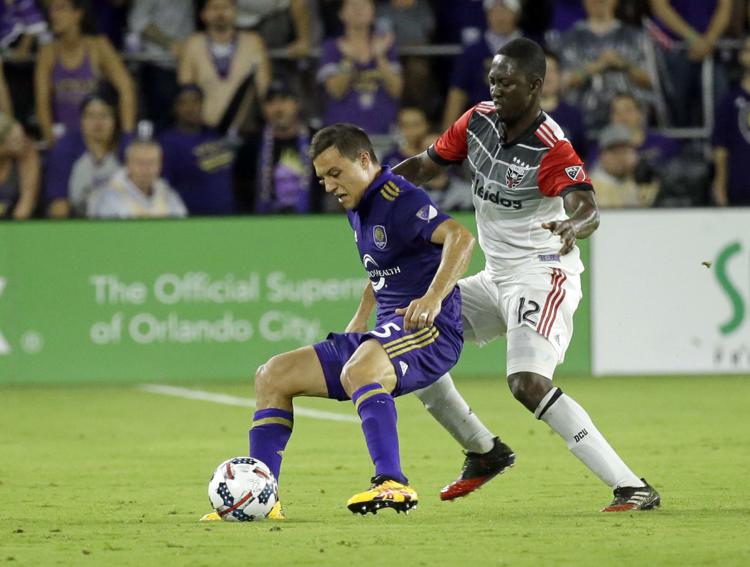 Four years into his Major League Soccer career, the CDO and Pima College veteran started 29 games for the Orlando City SC.
20. Matt Brase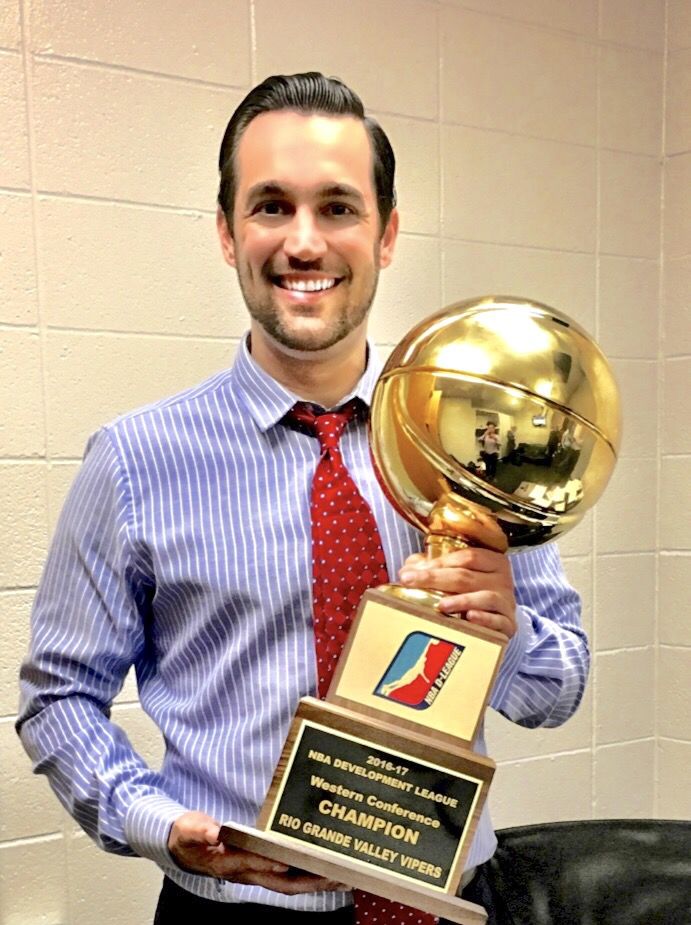 Not only did the former Catalina Foothills High School and UA basketball player coach the NBA G League Rio Grande Valley Vipers to the 2016-17 championship finals, his team opened this season with a 13-game winning streak
19. AJ Valenzuela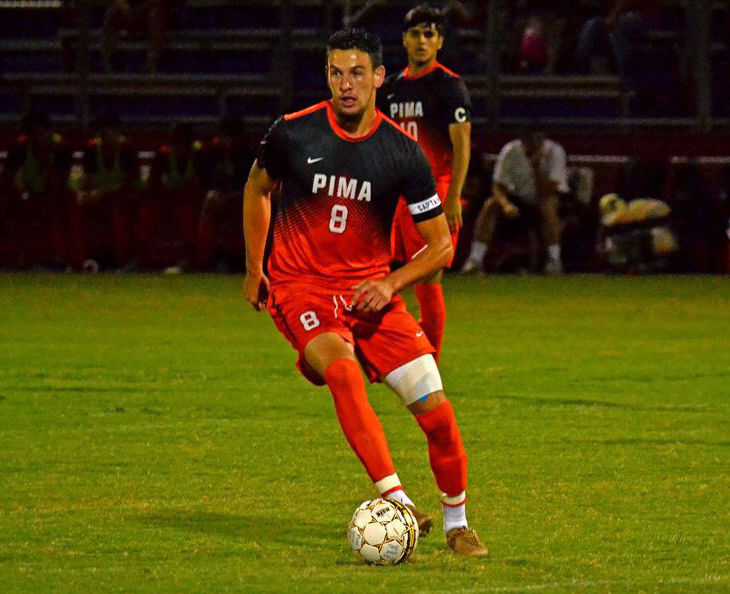 Pima's Valenzuela was the ACCAC Player of the Year in men's soccer, and was then named a first-team All-American twice, by the soccer coaches of America and the NJCAA.
18. Cory Petska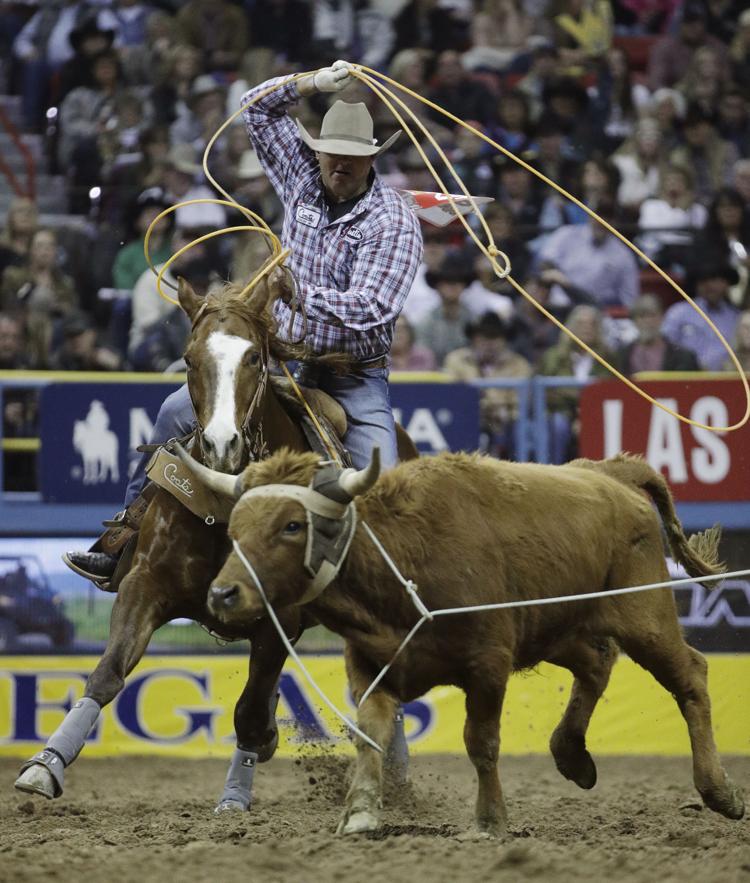 The Marana team-roper finished No.2 in the 2017 Pro Rodeo Association standings, earning $133,000 en route to the National Finals Rodeo.
17. Turner Washington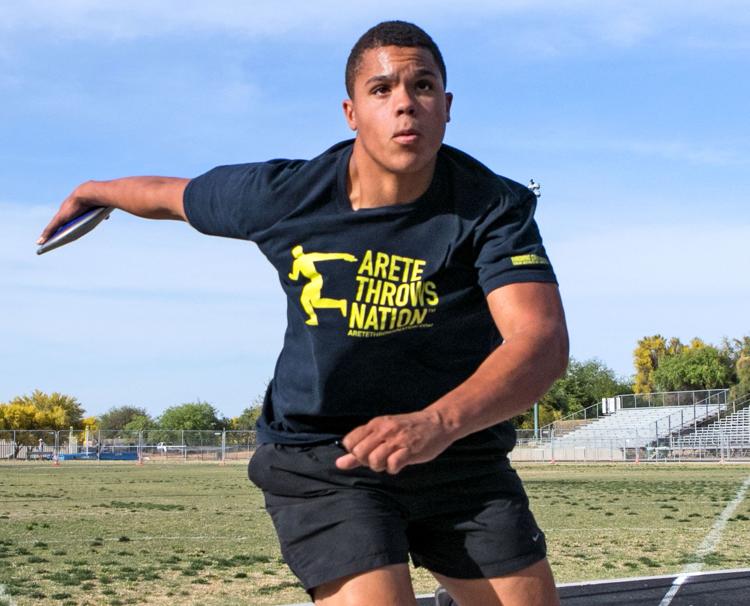 The top prep distance thrower in Arizona history, Washington won the national championship in the summer and claimed another state championship with a throw of 227 feet 4 inches, the fourth-best distance in high school history.
16. Katiyana Mauga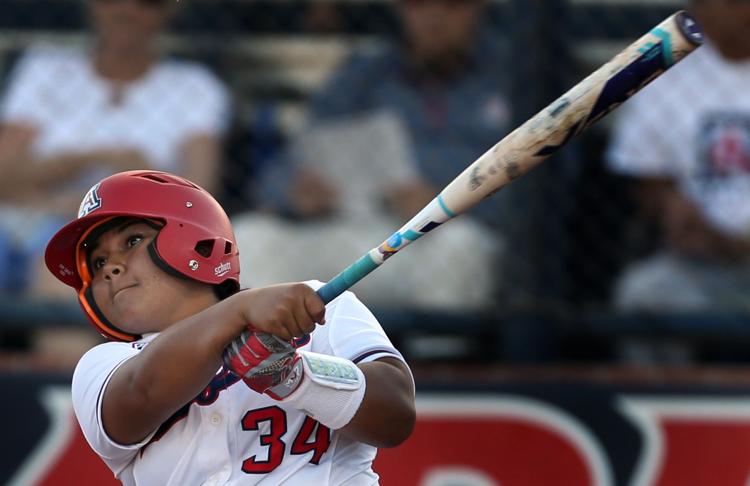 Mauga, a third baseman, hit 25 homers and drove in 61 runs for the Pac-12 softball champs and was the league's co-Player of the Year. Along the way, she became the Pac-12's career home run leader.
15. Tony Amato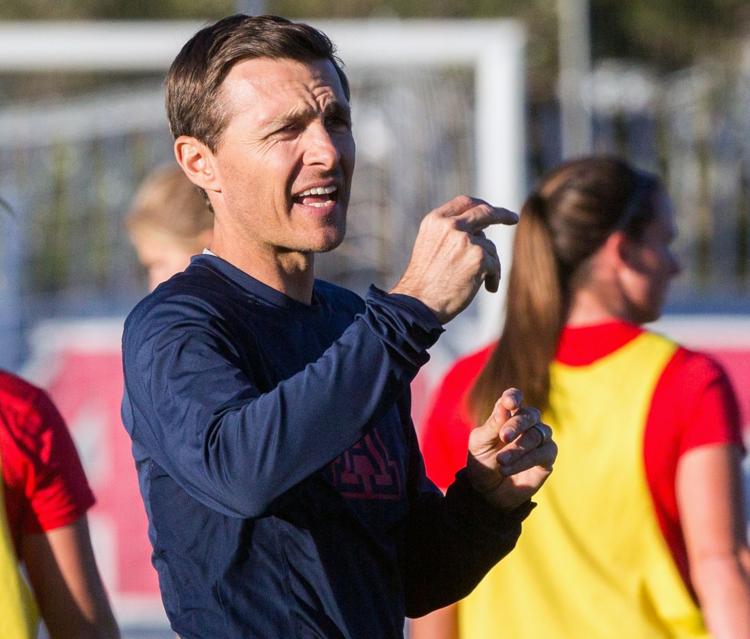 Arizona's soccer coach won seven Pac-12 games, tops in school history, and finished 11-5-4 overall after leading his team to the NCAA Tournament's second round. 
14. Deion James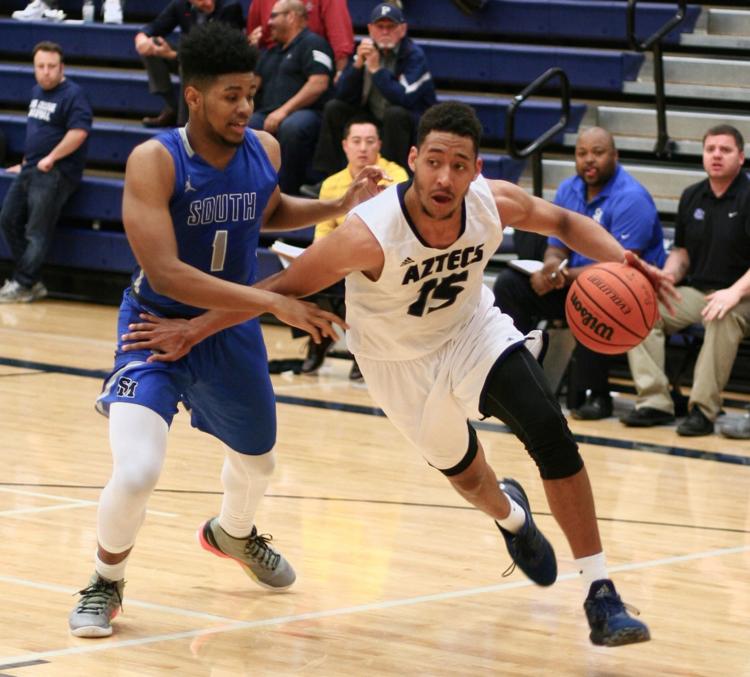 The Empire High School grad led Pima College to a No. 7 overall finish nationally, averaging 20.6 points and 9.7 rebounds, and was named NJCAA Division II men's basketball player of the year. He now is a starter at Colorado State.
13. Blake Martinez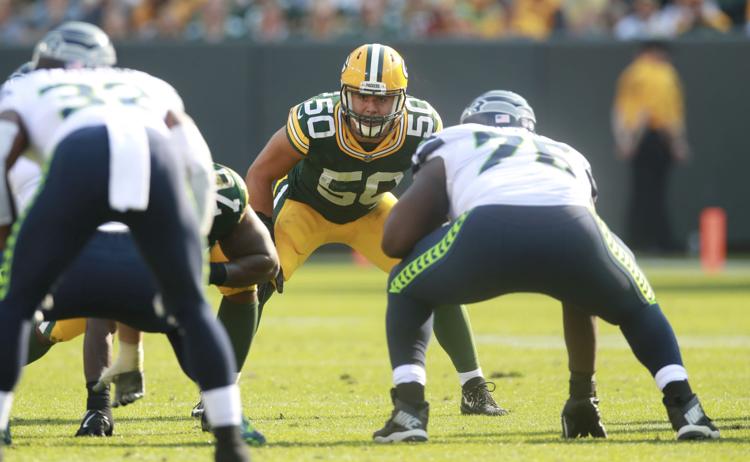 In his second season as Green Bay's starting inside linebacker, the CDO and Stanford grad had 119 tackles in his first 13 games, including 16 against New Orleans and 15 against Pittsburgh.
12. JJ Matijevic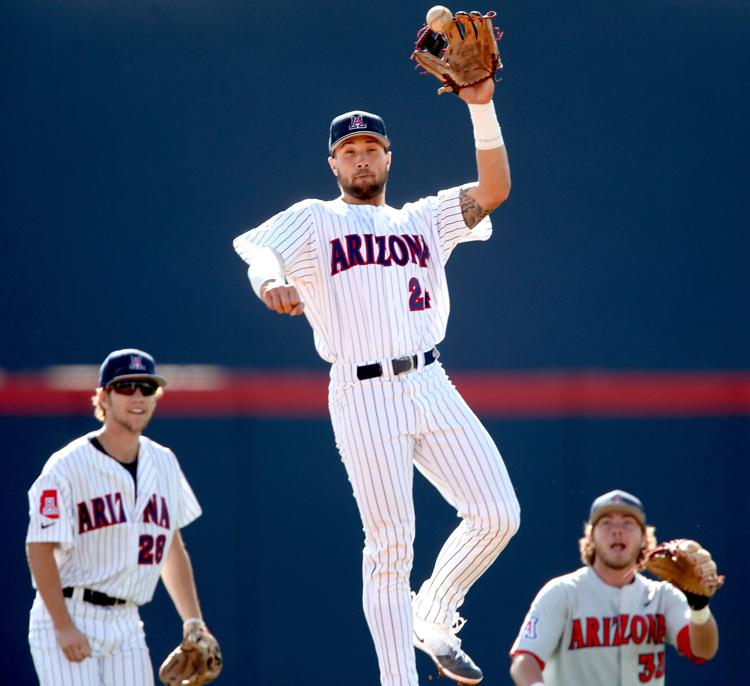 One of the leading offensive players in the NCAA, Matijevic led the Pac-12 with a .383 batting average and hit 10 home runs with 65 RBIs for the Wildcats. He was a first-team all-conference selection.
11. Danielle O'Toole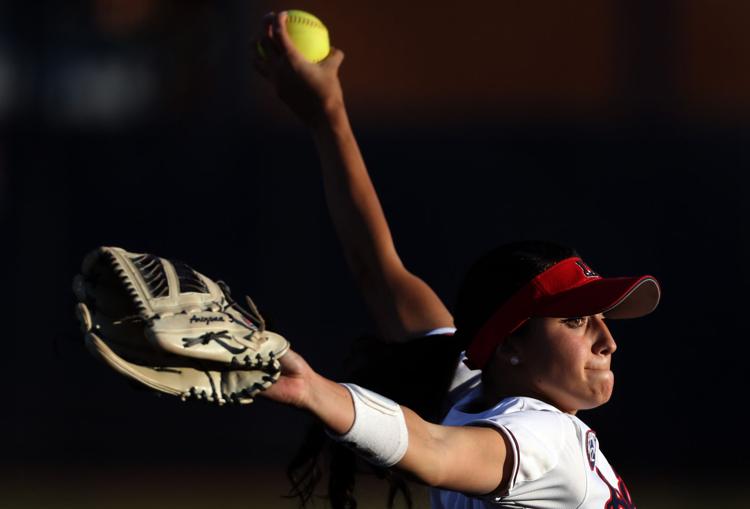 Winning 30 games and pitching nine shutouts with a 1.21 ERA, O'Toole was a first-team All-America pitcher for Arizona.
10. Sage Watson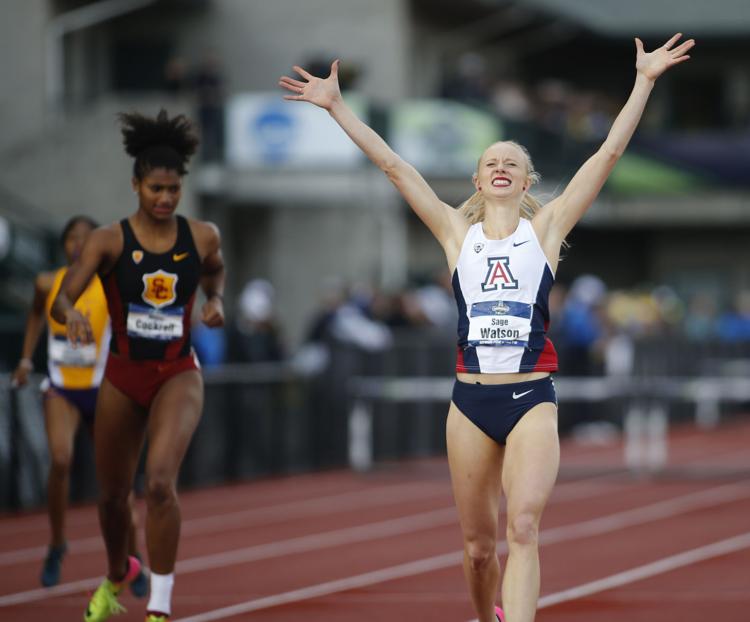 The top female hurdler in college track and field, Watson, an Arizona senior, won the NCAA championship and then finished sixth at the World Championships in August.
9. Kristiana and David Watson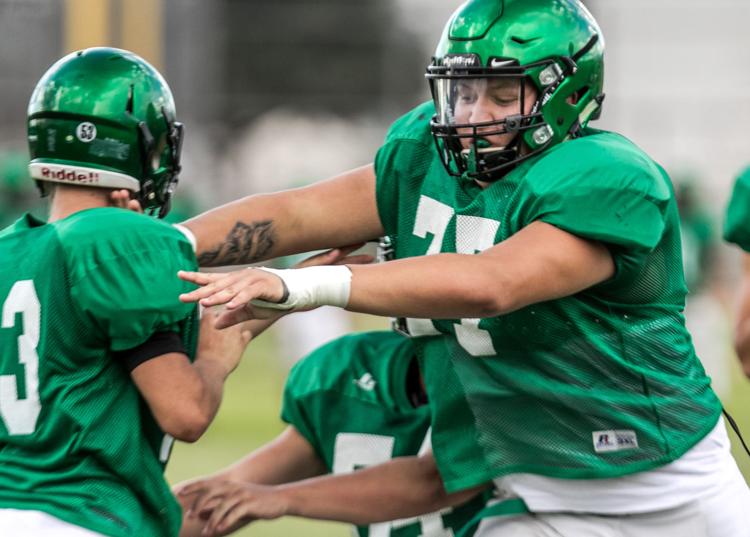 Tucson's leading sister-and-brother athletic tandem: Kristiana hit an astonishing .753 with 17 home runs and 54 RBI as an Amphi High School freshman softball player. David, who accepted a football scholarship to Arizona, was a two-way lineman starter for the Panthers.
8. Brian Peabody
Not only did Peabody win his 500th career game as a coach, he guided Pima College's men's basketball team to 22 victories, a Region 1 championship and seventh place in the NCAA national championships.
7. Alex Verdugo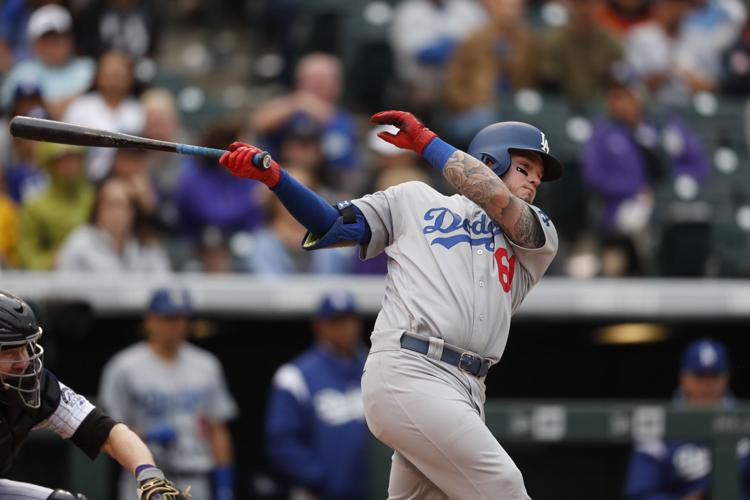 After hitting .309 at Triple-A Oklahoma City, the Sahuaro High School grad was promoted to the Los Angeles Dodgers in September, where he played in 15 games for the National League champions.
6. Roman Bravo-Young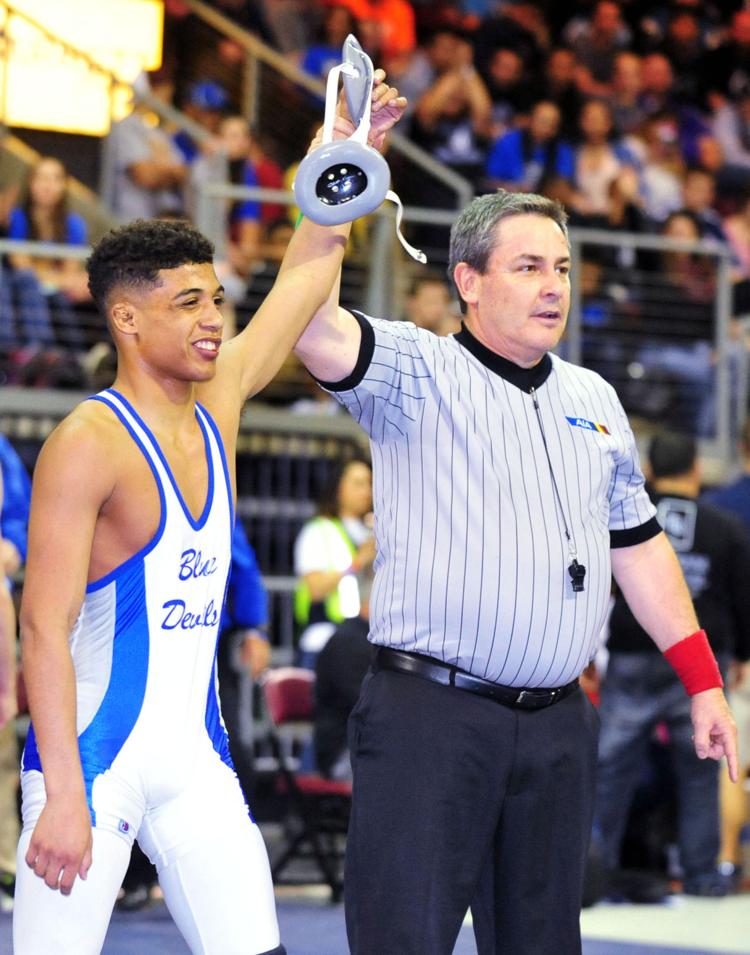 At 43-0 as a junior, the Sunnyside High School wrestler, oft ranked No. 1 nationally in his weight class, won a third consecutive state championship and remains undefeated in his amazing prep career.
5. Dave Cosgrove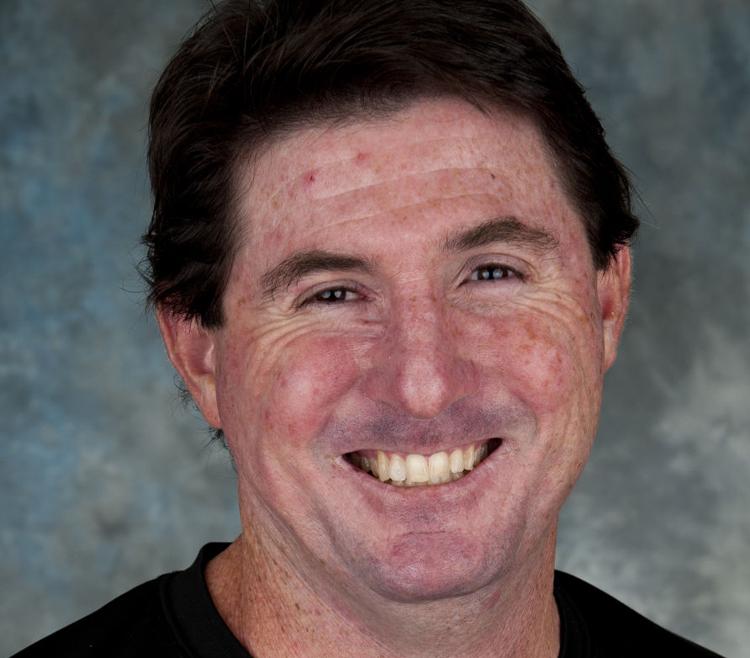 Pima College's men's soccer coach led the Aztecs to their first-ever conference championship, a 15-2-3 record and a No. 3 finish in the NJCAA finals.
4. Khalil Tate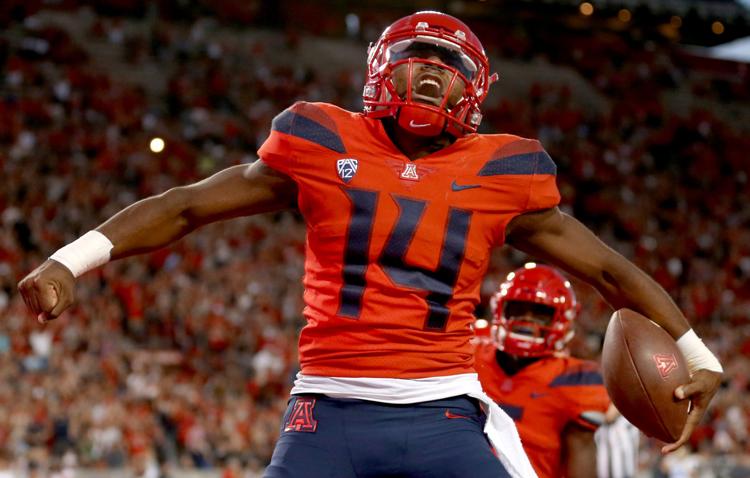 Mr. October came to Arizona's rescue, winning a record four consecutive Pac-12 Offensive Player of the Week awards. The sophomore quarterback rushed for 327 yards, an NCAA record for quarterbacks, against Colorado and completed the regular season with 1,353 rushing yards.
3. Francisco Romero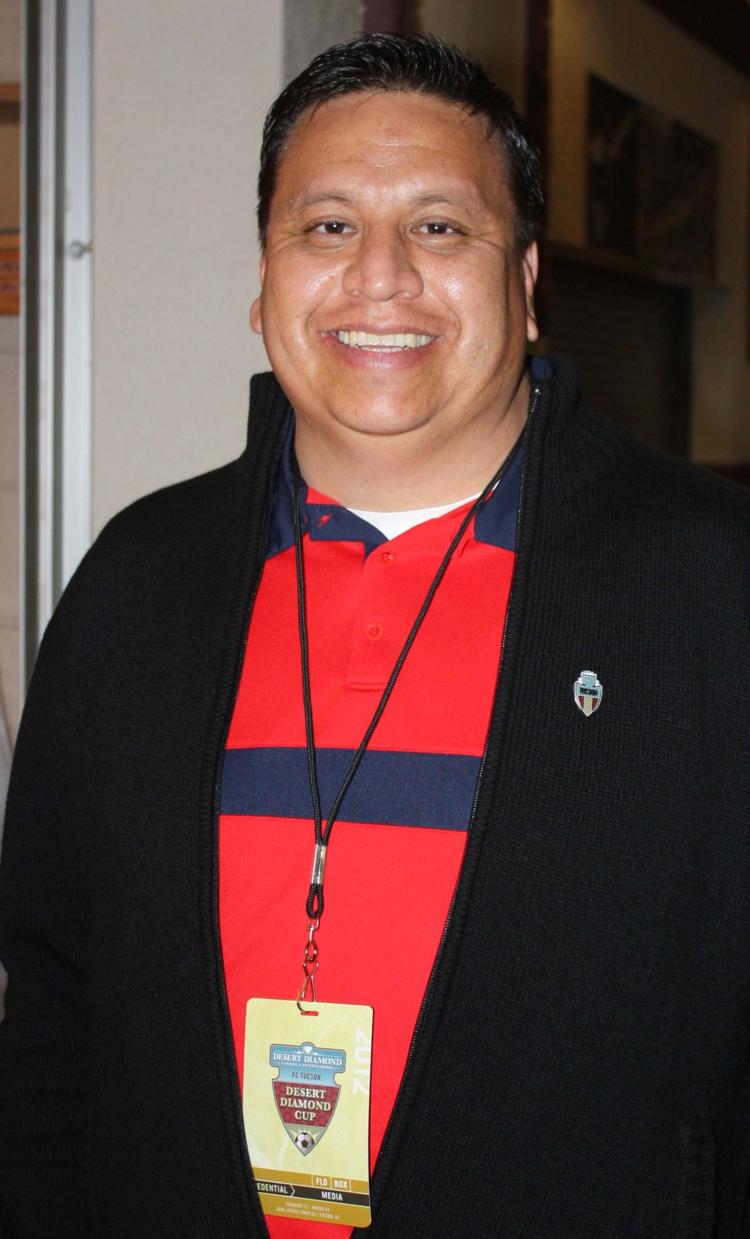 A Pueblo High School grad, Ramirez is the Astros' Spanish-language radio play-by-play man and holds similar duties for UA football and basketball.
2. Craig Bjornson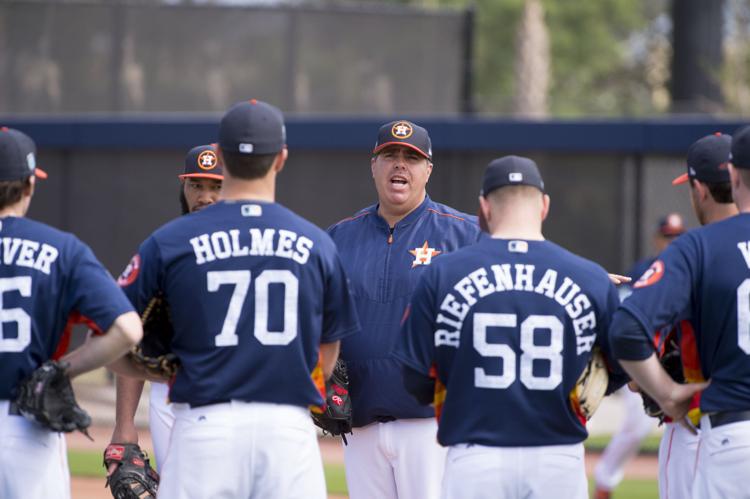 The bullpen coach of the World Champion Astros, Bjornson —  a Tucson High grad — was hired away by the Boston Red Sox last month.
1. Brent Strom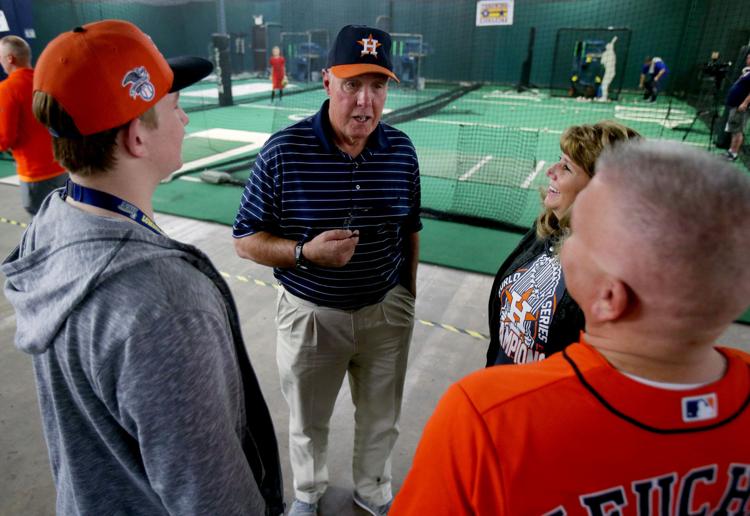 The Houston Astros pitching coach, who has lived in Tucson since 1990, won it all against Dodgers in the World Series.