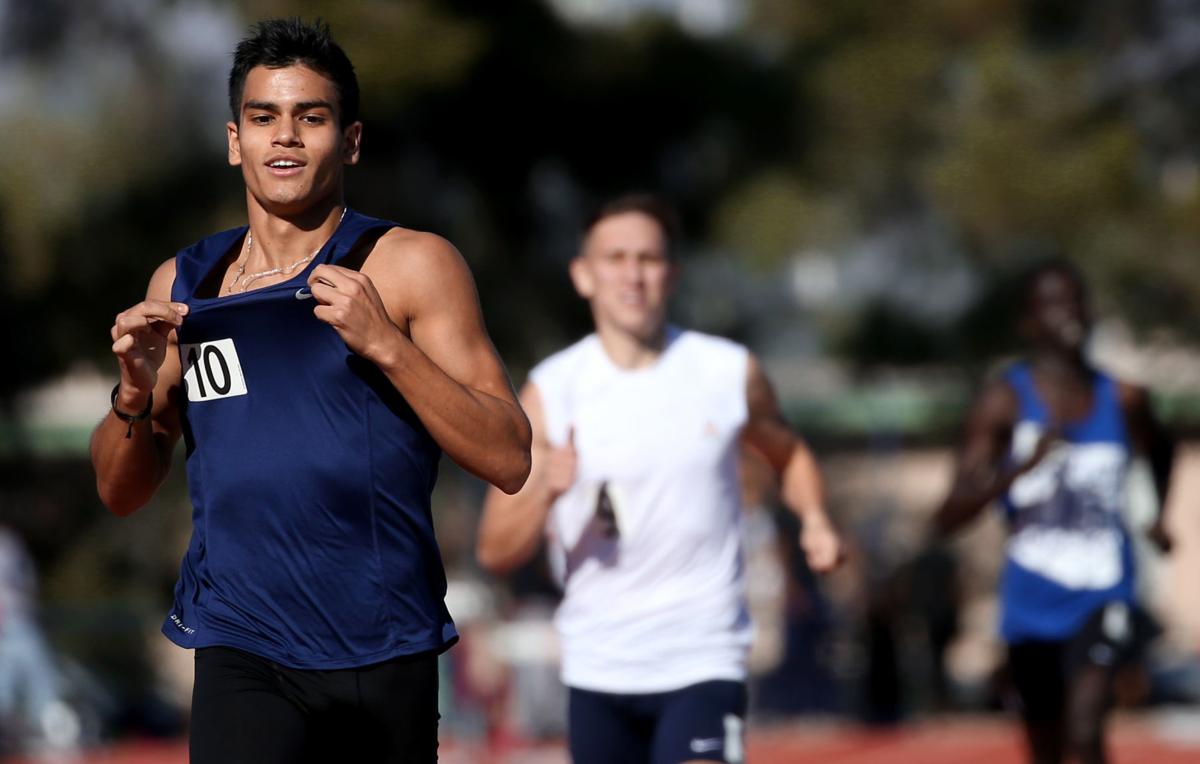 The Star's longtime columnist checks in with the latest in Southern Arizona sports and UA athletics:  
---
One final sports event remains in Tucson this spring, one that could be historic.
Sometime in May in what UA All-American Carlos Villarreal refers to as "my Senior Night," he plans to become the first ever to break the four-minute mile in Tucson.
Here's how he described it on Twitter: "Me on the track. Coach with a stopwatch. That's it."
No one has ever broken the 4 minute mile in Tucson. On my senior night this year, I wanted to become the first. Unofficial or not, I'm going to have my senior night! Me on the track. Coach with a stop watch. That's it. Sub 4 minute mile attempt in Tucson coming up in May.

— Carlos Villarreal (@CVillarreal12) March 19, 2020
Thirteen Wildcats have broken the four-minute mile, but never in Tucson. Four-time Olympian George Young was the first, running a 3:59.6 in 1972 in Los Angeles. In fact, only one person has ever broken the four-minute mile in Arizona: BYU's Paul Cummings ran a 3:56.4 at ASU in 1974.
After Young's 1972 performance in LA, the 12 sub-four Wildcats who followed were, in order: Ed Arriola, Thom Hunt, John Quade, Matt Guisto, Aaron Ramirez, Marc Davis, Martin Keino, Abdi Hassan, Jonah Maiyo, Robert Cheseret and Lawi Lalang. And now Villarreal, who has three times broken four minutes, with his best being a classic 3:57.27 at the Millrose Games last month in New York. 
His other two sub-fours were indoors in Seattle.
Tucsonan Bernard Lagat, a former UA volunteer distance-running coach, has broken the four-minute mile, as has Salpointe Catholic High School grad Andy Trouard, who twice broke the four-minute barrier while becoming an All-American at NAU. Trouard is training in the 5,000 meters for the still-scheduled USA Olympic Trials in late June in Eugene, Oregon.
Villarreal and UA distance running coach James Li are working on a program to get the former Rio Rico High School standout fully prepared for a solo performance at Drachman Stadium in May.
"My training currently is in a weird stage, since the future holds a lot of uncertainty," Villarreal told me. 
"I'm just running about 60 miles a week and taking it easy right now. Without access to (Drachman Stadium) we'll do most of our faster stuff off the track over the next few weeks."
UA track coach Fred Harvey last week said some of Villarreal's training runs are on the Santa Cruz river trail.
Former Arizona track coach Dave Murray said Hunt, an All-American at UA, planned to be the first to break the four-minute mile in Tucson, on May 10, 1980. Hunt, who had never broken the four-minute barrier, "promised" he would do so that night on the old Arizona Stadium cinder track.
However, weather conditions were awful; the wind was so strong that all of the runners in the field but Hunt dropped out after two laps. Hunt finished in 4:01.30, his personal record. He did not break the four-minute mile until February 1982 in Boston (3:59.5).
Instead of Hunt making history that windy night at Arizona Stadium, his UA teammate, James Frazier, broke the Pac-10 high jump record, clearing 7 feet 6¼ inches, a school record that stood until 2015.
Now comes Carlos Villarreal, the 2019 Pan American Games gold medalist at 1,500 meters. I wouldn't bet against him.
---
Kevin Sumlin's newly hired DBs coach has seen it all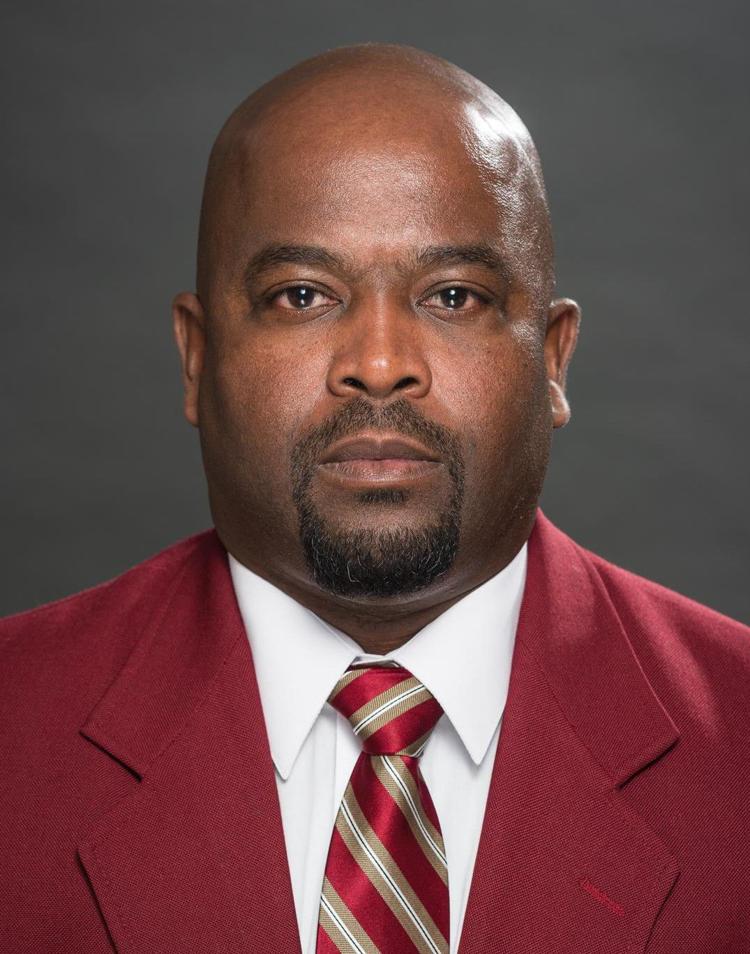 Out of work since being fired by USC in January, defensive backs coach Greg Burns was hired last week to fill the final hole on Kevin Sumlin's Arizona coaching staff.  
Burns is typical of the college football coaching industry; he has bounced around to almost every conceivable coaching level since graduating from Washington State in 1996. How's this for a college coaching résumé? Idaho, Louisville, USC, Kansas State, Arizona State, Purdue, UMass, Cal, Oregon State and (again) USC.
In between, Burns spent the 2006 season coaching defensive backs for Jon Gruden and the Tampa Bay Buccaneers, who went 4-12 and fired Burns. It's an unpredictable business: Burns' assistant DBs coach at Tampa Bay was Jimmy Lake, who is now the head coach at Washington.
Burns has coached under some big names, including Minnesota Vikings head coach Mike Zimmer, who was Burns' defensive coordinator at Washington State.
I've seen more than 100 assistant football coaches come and go at Arizona. Few are true difference-makers. If you are fortunate to hire a Duane Akina, Rich Ellerson, Sonny Dykes, Dino Babers, Ron McBride, Johnny Lynn, Moe Ankney or Pat Hill, you are ahead of the game — especially at a resource-challenged football school such as Arizona.
As for Sumlin's patched-together staff, the acquisition of new defensive coordinator Paul Rhoads was an unexpected triumph. 
Even though he was fired at Iowa State in 2015, Rhoads remains head-coaching timber, a man who would appeal to any school in the country, from Alabama to Clemson.
---
UA's Adia Barnes in rare company for national award
UA women's basketball coach Adia Barnes is one of four finalists for the Naismith women's basketball coach of the year. The mentality of the voters is the key: will they vote for the big-name powerhouses, like Oregon's Kelly Graves or South Carolina's Dawn Staley? Or will they put more premium on the reconstruction jobs of Barnes and the fourth finalist, Northwestern's Joe McKeown? Northwestern lost to Arizona in last year's WNIT finals and then rolled, winning the Big Ten, although his conference — with teams ranked Nos. 4, 11, 20 and 21 in the final AP poll — did not match the difficulty of the Pac-12, which had teams ranked Nos. 2, 7, 10, 12, 14 and 25.
Over the last decade, the Naismith voters three times went for Cinderella coaches, selecting Nebraska's Connie Yori in 2010, who went from 15-16 to the Sweet 16; Princeton's Courtney Banghart in 2015, who got an Ivy League school to the Round of 32 in the NCAA Tournament; and Iowa's Lisa Bluder in 2019, who took a team that had been in the WNIT two years earlier to the Elite Eight.
Former UA men's coach Lute Olson never won the Naismith Coach of the Year trophy, but UCLA's Jim Harrick, 1995; Stanford's Mike Montgomery, 2000; UCLA's Ben Howland, 2002; and Washington State's Tony Bennett, 2007, did.
---
Tucson basketball official ends two-decade NCAA Tournament streak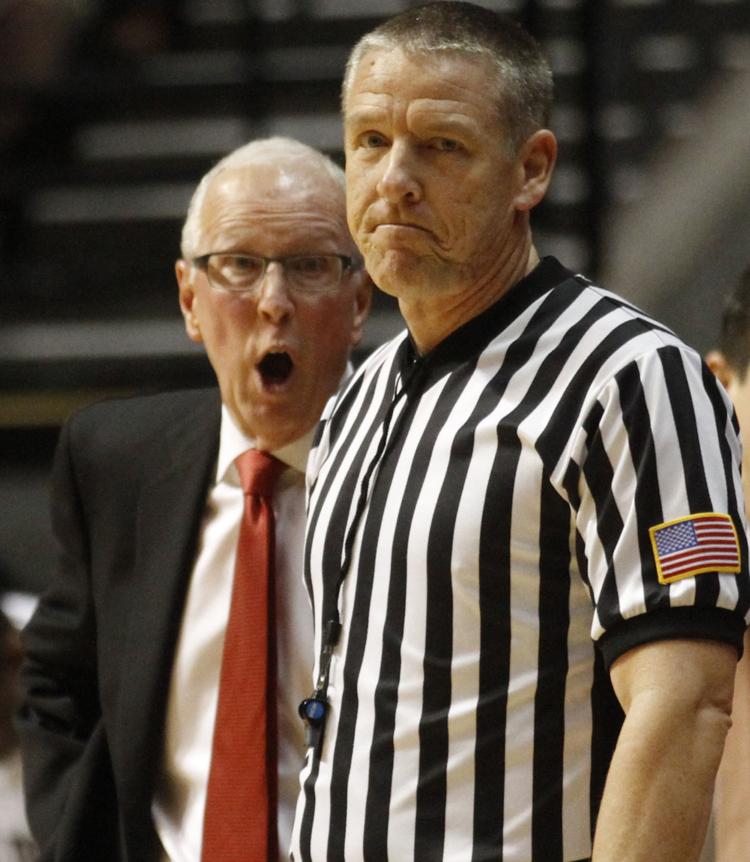 Tucson college basketball referee Chris Rastatter worked 83 college basketball games this season, including 25 in the Pac-12 — at every league arena except Arizona, his alma mater — and also worked 11 games in the Big 12, and six in Hawaii at holiday tournaments. Rastatter worked everywhere from the UC Davis vs. William Jessup game in Davis, California, to the Sacramento State vs. Simpson College game in Sacramento.
Obviously, Rastatter's two-decade run of working NCAA Tournament games ended. David Hall worked more Arizona games this season, nine, than anyone else. Hall worked both Arizona-ASU games. Not completing the Pac-12 Tournament and working the NCAA and NIT tournaments probably cost Hall and Rastatter about seven games each, or close to $25,000.
---
Mica Mountain hires basketball coach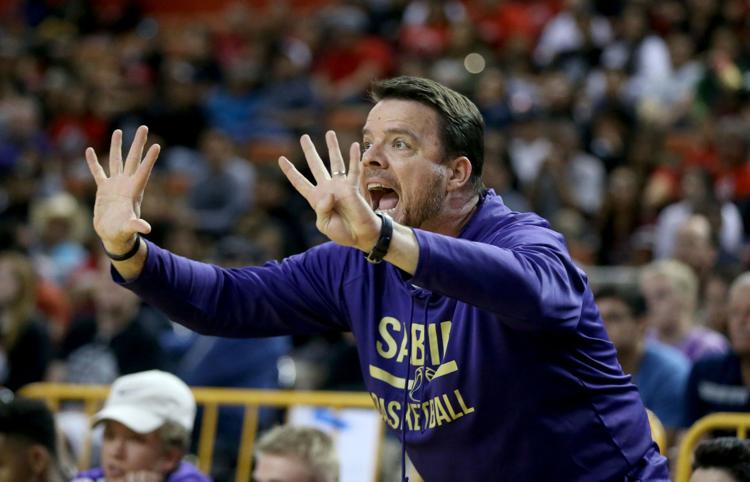 Marty Roth coached Sabino High School's boys basketball team to the Class 3A state championship game this season and then announced he is leaving to become the head coach at the new Mica Mountain High School in Vail. Roth completed a rebuilding job at Sabino a la Adia Barnes at Arizona. His teams went 9-16 and 6-20 after he was hired away from Palo Verde High School in 2015.
This year's team went 27-4. Roth was a key assistant coach when Ben Hurley coached Amphitheater High School to the 2011 state championship, but I've always thought Roth's biggest victory in Tucson sports was when he was president of the Amphi Little League in 2003, doing footwork necessary to get about $150,000 from the Arizona Diamondbacks to rebuild the dilapidated Jacobs Park facility. That field is now named Dessens Park after ex-Diamondbacks pitcher Elmer Dessens.
---
Coronavirus concern cancels a what-could've-been season for UA track and field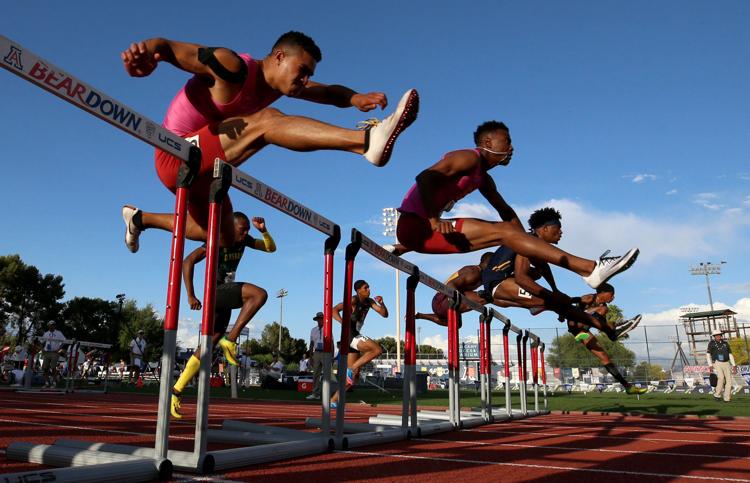 Arizona's enduring track and field coach Fred Harvey was hit as hard as anyone when the NCAA canceled the rest of the 2020 sports season because of the coronavirus pandemic. The UA men's team, which has never won the Pac-10/12 championship since entering the league in 1978, had its best chance yet.
Harvey's men's team finished No. 2 in the Mountain Pacific Sports Federation indoor track/field championships, trailing only BYU and scoring 76 points, putting it ahead of Washington (62), UCLA (58), USC (52) and Oregon (50). "We can all speculate, but we are a far better team outside than indoor," Harvey said. "We didn't even have (All-America shot put and discus thrower) Jordan Geist for the indoor season. One person said they worked the numbers and figured Arizona would be the favorite outdoors, too. Well, just send me the trophy. I'll be OK with that." 
---
UA assistant recognized as one of top young coaches in women's college basketball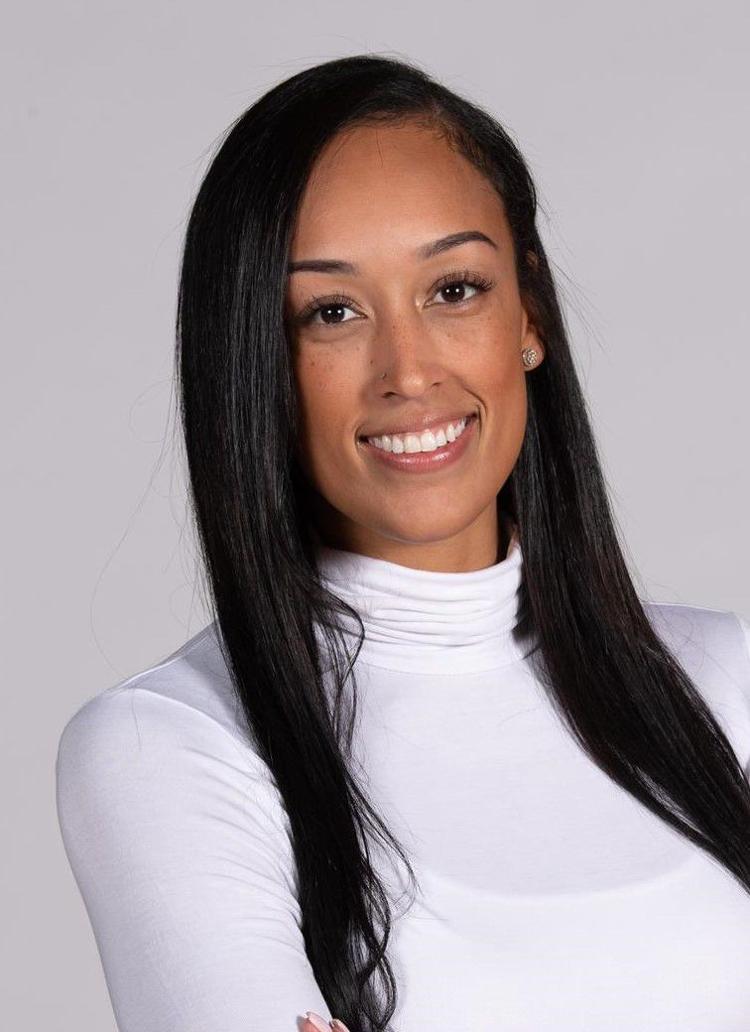 UA assistant women's basketball coach Jackie Nared was selected as one of the WBCA's "Top 30 Under 30" assistant coaches last week. Adia Barnes has detailed Nared's abilities all season, which reminds me of Lute Olson hiring a young Josh Pastner or Mike Candrea naming pitching coach Taryne Mowatt to his staff.
Nared was a big-time recruit after playing high school basketball in Oregon, signing with former Arizona standout Brenda Frese at 2006 NCAA champion Maryland. After Nared's college career — she transferred to Saint Mary's and led the West Coast Conference in scoring at 21.8 points per game — she was hired by the Oregon Ducks to be a video/scouting specialist, and subsequently spent two years in player development at Washington, which included the 2016 Final Four season.
---
CDO grad Blake Martinez inks new deal with Giants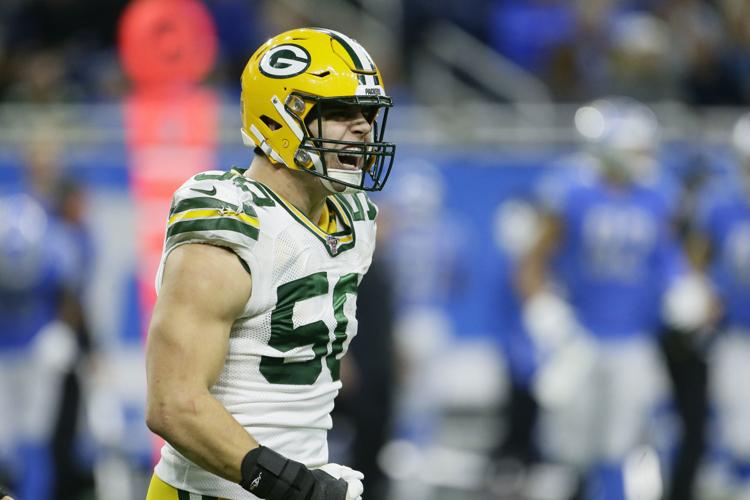 Canyon del Oro High School and Stanford graduate Blake Martinez's new contract with the New York Giants guarantees him $19 million — $14 million this year and at least $5 million in 2021. If all works out, he'd be paid $30.7 million over three years.
Martinez was paid $4.4 million in his four seasons with the Green Bay Packers. His new deal puts him close to the highest yearly compensation of any pro athlete from a high school in Tucson.
CDO grad Ian Kinsler was paid $16 million by the Detroit Tigers in 2014 and 2015 and made $110.5 million in his career as a second baseman. Former Sabino High School shortstop J.J. Hardy's top salary was $14 million in 2017 with the Baltimore Orioles. Looking back, it's a shake-your-head moment when you realize Arizona did not offer Martinez a scholarship until he had completed his senior year at CDO and was already committed to Stanford.
---
Lost spring will cause headaches for Heeke, NCAA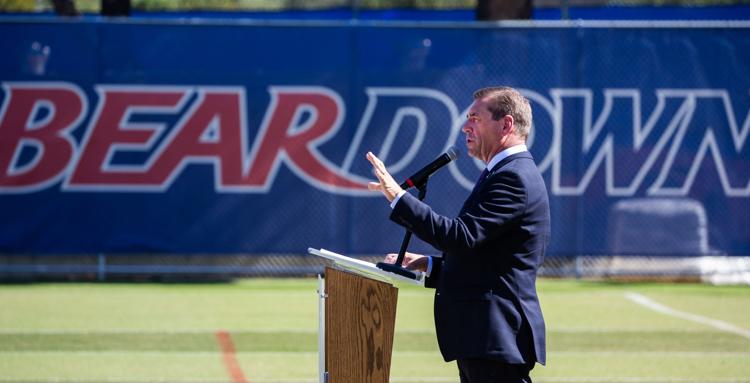 Three weeks ago, Arizona athletic director Dave Heeke told me that the No. 1 project on his plate was a $20 million endeavor to build a golf compound for the UA men's and women's programs at the Randolph Golf Complex.
"The numbers keep going up," he said. "We're looking down the barrel of about $15 million of it. It would be awesome if we can ever get that thing done."
Heeke said "it's insane" that the UA doesn't have a premium practice facility — Laura Ianello's women's team ended the season ranked No. 8 by Golfweek and Jim Anderson's men's team was No. 16.
"My concern is for the kids to be able to go over to Randolph and practice and then get back on campus, to class," said Heeke. "But it's a 30-minute drive to (current UA practice facility) Sewailo Golf Club on a good day, and it's dangerous. This is about the student-athletes, not an arms-race thing."
And then everything changed.
Can you imagine the clutter on Heeke's plate now?
On March 30, the NCAA will discuss and vote on the eligibility relief for student-athletes whose seasons were impacted by COVID-19. It's a much larger issue than allowing current seniors in spring sports to redo a full senior season in 2021. How about juniors? Do they redo their junior seasons? And how about sophomores and freshmen?
Roster management is apt to become a financial issue for all but the Alabamas and Ohio States. 
If Arizona baseball coach Jay Johnson's roster goes from 35 to maybe 42, will he still be allowed just 11.7 scholarships to cover the entire roster?
And that's just the start of someday putting the pieces back together for Heeke and every other AD. Losing the Territorial Cup football game to ASU and having Senior Day at McKale Center fall apart on Sean Miller no longer carry the same sting. 
Contact sports columnist Greg Hansen at 520-573-4362 or ghansen@tucson.com. On Twitter: @ghansen711
Be the first to know
Get local news delivered to your inbox!