Hansen's Sunday Notebook: Expect UA freshman Nico Mannion to play plenty with backup point guard out
Star sports columnist Greg Hansen offers his opinion on recent sports news.
He's the Man(nion)? Brandon Williams' knee problems mean freshman star likely to play even more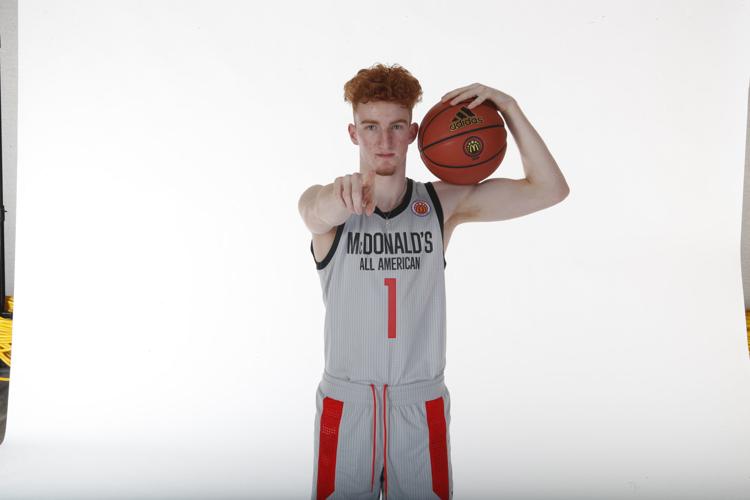 In the wake of Arizona guard Brandon Williams' knee problems, it's not inconceivable that freshman point guard Nico Mannion could lead the Pac-12 in minutes played.
How many minutes is that? Let's say 36 per game or so, because there is not another true point guard on Arizona's 2019-20 active roster.
A year ago, Oregon State point guard Stevie Thompson Jr. led the Pac-12 with 36.6 minutes per game; Oregon point guard Payton Pritchard averaged 35.5 minutes. Given the excess of timeouts and play stoppages in college basketball, that's not an unbearable workload, but UA coach Sean Miller has never used anyone, at any position, that much.
Last year's starting point guard, Justin Coleman, averaged 30.9 minutes per game. Nick Johnson played 33.1 minutes per game in 2013-14. Johnson, a junior, was the Pac-12 Player of the Year.
This means Miller will have to stray from his substitution patterns, in which, almost without fail, he refreshes his lineup at every TV timeout.
This puts a heavy burden on Mannion; who knows how he'll respond to being "The Man" from the moment he plays his first college game? Grad transfer Max Hazzard is not a true point guard; he played 28 minutes per game last year at UC Irvine and had a 76-47 assist-to-turnover ratio. How good was that? ASU's talented point guard Remy Martin had a 160-67 assist-to-turnover ratio last season.
Dylan Smith, you say? He had 35 assists last year, four fewer than power forward Ryan Luther's 39.
So it's on Mannion, which isn't breaking news.
There is strong precedent that asking Mannion to carry an unusually heavy load won't be too much. As a freshman in 1999-2000, Arizona's Jason Gardner averaged 36.6 minutes per game and was superb, a first-team freshman All-American. As a freshman in 2007-08, combo guard Jerryd Bayless averaged 35.7 minutes per game and became a lottery pick.
No one in UA history has played more minutes per game than Steve Kerr did in his sophomore season of 1985-86. Kerr averaged 38.4 minutes and had a 3-to-1 assist-to-turnover ratio. Arizona won its first-ever Pac-10 championship and Kerr became a star.
Now it's Mannion's turn.
Carlos Villarreal's next goal: 2020 Summer Olympics
When UA senior-to-be Carlos Villarreal pulled off an epic down-the-stretch comeback to win a gold medal in the 1,500 meters at the Pan American Games last week, it signaled that he is a legit possibility to be part of Mexico's 2020 Olympic team.
Villarreal had a time of 3 minutes 39.93 seconds to win in Peru, gaining revenge over Pac-12 champion William PaulsonPaulsen of ASU, a Canadian Olympic hopeful. Villarreal beat Paulsen by 1½ seconds.
Now Villarreal, a multiple state distance-running champion from Rio Rico High School who was born in Mexico, must improve his time to the Olympic standard of 3:35.0. His best, achieved in April, is 3:37.92. The Mexican record is 3:36.67, set by Pablo SolaresSoares in 2009.
The UA school record is 3:33.20, set by Lawi Lalang in 2012. Lalang, the most decorated distance runner in UA history, began his comeback on the international scale Friday night at the Pan American Games, finishing third in the 10,000 meters.
Pima opens the season ranked No. 1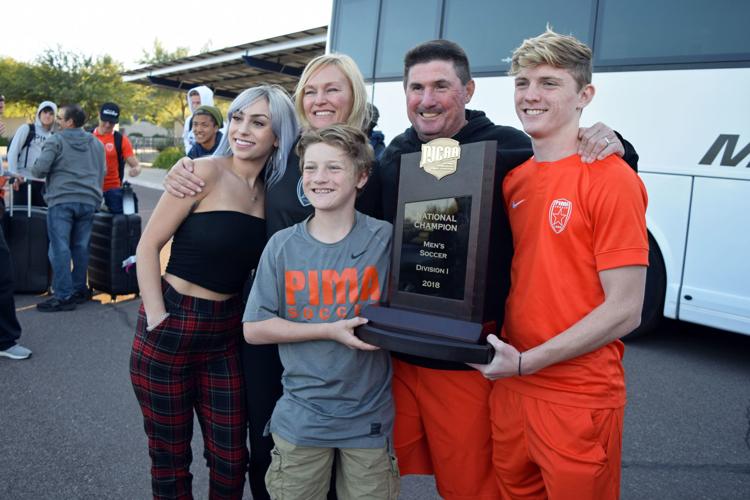 In a surprise to almost no one in the soccer community, Pima College will open it's men's soccer season ranked No. 1 in the NJCAA, seemingly built to challenge last season's 26-2 record and national championship.
Coach Dave Cosgrove returns five top players — Alec Nguyen, Itsuki Ishihara, Martin Cardenas, Nils Roth and Isiaias German — plus an elite recruiting class that includes Rincon/University High School's Sam Lossou, Salpointe Catholic High School's Este Manzo, Sunnyside High School's Adrian Virgen and Tucson High's Javi Martinez and Emmanuel Valenzuela. The 2018 NJCAA Player of the Year, Hugo Kametani, is now playing professionally.
But there is one caution: "We just need to remind everyone that in 2019 Pima men's soccer is 0-0-0 and nothing we did last year will guarantee winning games," Cosgrove said.
The Aztecs will play their last season at the Kino soccer stadium, where they have gone 57-3-4 since 2014. Plans to build a new facility, with lights, at the West campus are underway. Pima opens its season Aug. 24.
Tucson golfers look to make match-play cut at U.S. Amateur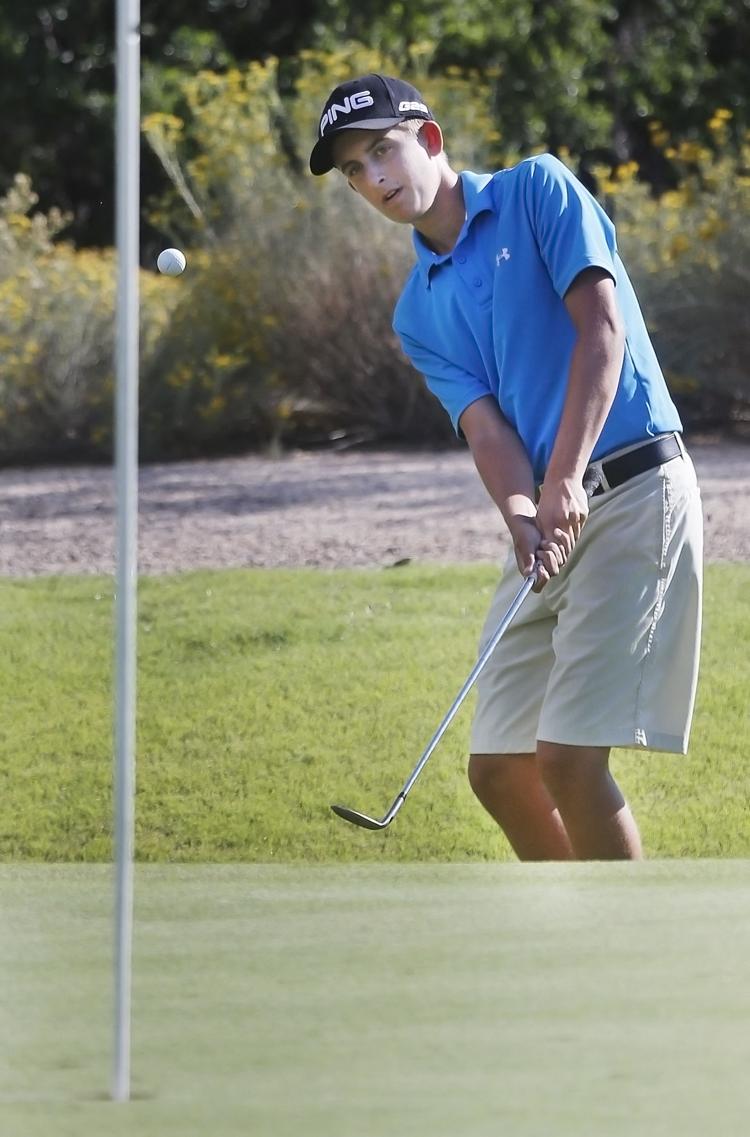 After winning the state golf championship at Catalina Foothills High School in 2017, Gavin Cohen had a modest freshman season at Arizona and then transferred to Loyola Marymount. He was LMU's No. 2 golfer last season, averaging 73.35 strokes per round. Cohen moves to the international stage this week, part of the field at the U.S. Amateur at Pinehurst No. 4 in North Carolina. He joins former prep rival and UA teammate Trevor Werbylo of Salpointe Catholic High School. Cohen and Werbylo must survive two days of qualifying to reach Wednesday's match-play field of 64.
Wildcats close to the top in Pac-12 MLB players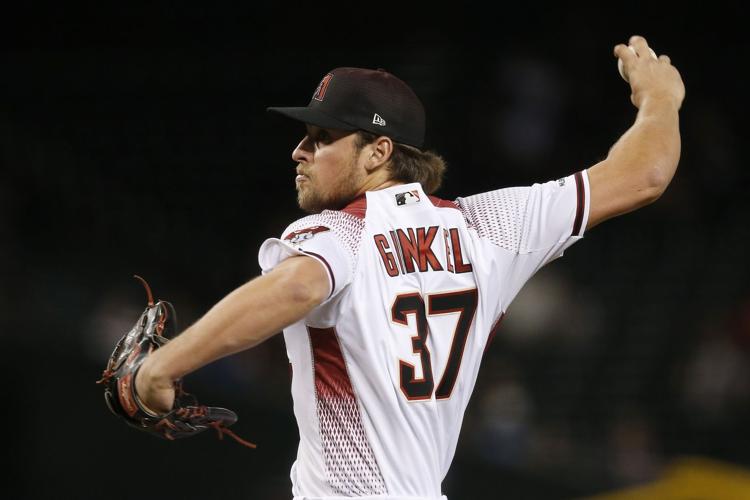 When former Arizona pitcher Kevin Ginkel made his major-league debut last week as a reliever for the Arizona Diamondbacks, the UA released data that Ginkel is the 81st ex-Wildcat to reach the big leagues. That number is likely higher: Four UA archives do not include MLB catcher Jack Redmond, Class of '34, a Florence native, nor does it list Mark Worrell, a 2003 UA pitcher who reached the big leagues. There is also confusion about ex-Wildcat Konrad Schmidt, who transferred to Nevada and played eight games for the Diamondbacks in parts of 2010 and 2012. Either way, Arizona stacks up favorably in the Pac-12's count of MLB players. USC leads at 113, followed by ASU at 111, Stanford at 96, Arizona at 81 (or thereabouts), Cal at 65 and all the way down to Utah's 10.
Strong UA ties on Florida Gulf Coast's swim staff

At the 2008 U.S. Olympic Swimming Trials in Omaha, Nebraska, I watched a thrilling finish to the women's 50-meter freestyle preliminaries when Arizona All-American Lara Jackson set an American record. She went on to win nine NCAA championships at Arizona and was inducted into the UA's Sports Hall of Fame two years ago. Jackson was about a finger's length away from making the 2008 and 2012 USA Olympic team, and thereafter retired and became a coach in France. Last week, Jackson returned to NCAA swimming as an assistant coach at Florida Gulf Coast University. Her boss is FGCU head coach Dave Rollins, a UA All-American and former standout at Sabino High School.
Former Arizona QB becomes a 'Ball Dude' for baseball Giants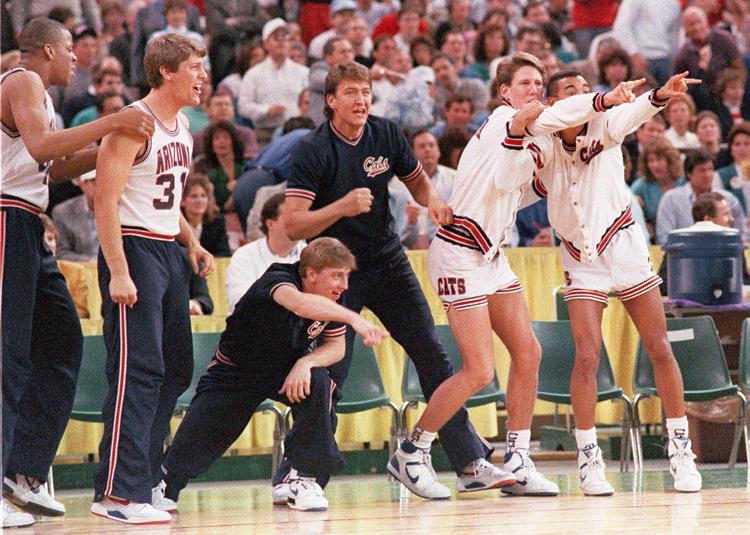 Craig Bergman arrived on Arizona's campus in 1985 as a top quarterback recruit from Santa Rosa, California, who strongly competed for the starting job on Dick Tomey's first team in 1987. As it turned out, Bergman played more basketball at Arizona (as a walk-on) than football, losing the QB job to Bobby Watters and then Ronald Veal. He coached at the Bay Area's Monte Vista-Danville High School for 21 years before retiring in 2018. Last week, Bergman tried a new sport — baseball. He was what the San Francisco Giants refer to as "Ball Dudes" — people who sit down the baselines at Oracle Park, retrieving foul balls and handing them to fans. Bergman is still close friends with ex-UA teammates Steve Kerr and Craig McMillan. Kerr is frequently shown in TV shots as part of the Oracle Park faithful.
TUSD still searching for new AD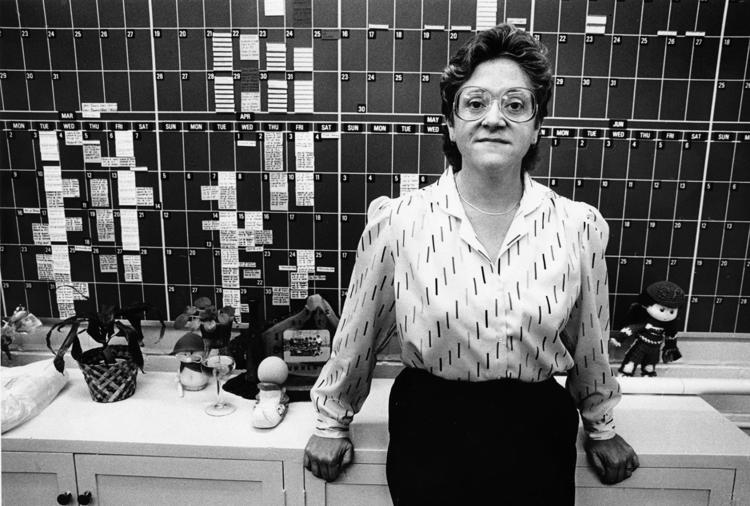 TUSD has had just two athletic directors in the last 35 years, Sheila Baize and Herman House. The school district continues to look for a successor to House, who announced his retirement last spring. However, interviews to replace House were not successful over the summer. He has opened the 2019-20 academic year in his old job. "I don't know about doing another (full) year," House said, "but I have agreed to be the interim until the new director is hired. The job is posted." It is a demanding job, overseeing the athletic departments of nine high schools and 24 middle schools.
My two cents: Sunnyside's run reminds me of Tucson's best teams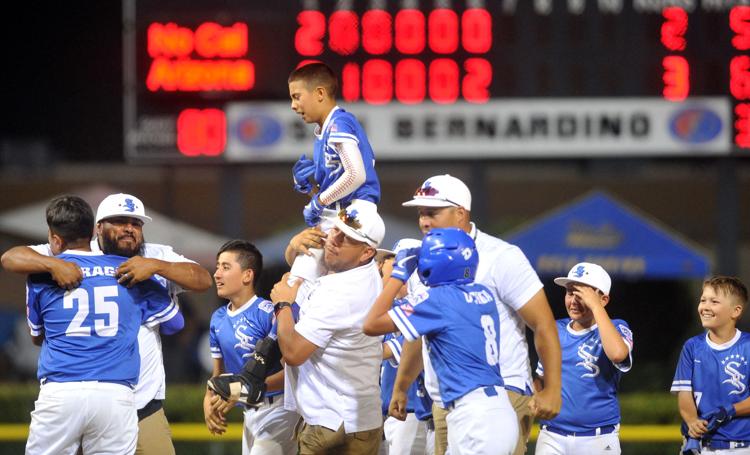 Watching the drama of Sunnyside Little League's 3-2, walk-off victory in the Western Regional semifinals Friday night on ESPN took me back to the 1986 Little League World Series in Williamsport, Pennsylvania.
That's the year Tucson's International Little League team, which went 14-1 through city, state and regional tournaments, soared to the world finals before losing to Taiwan.
That '86 club was an all-star team of 14 players from the league in which my 9-year-old son Ben played. It was an impressive lineup that included pitcher Danny Fregoso, who went on to be the No. 6 draft pick of the Baltimore Orioles in 1991, and shortstop Rich Barcelo, who became a three-year regular on the PGA Tour. Others, like future Santa Rita High School players Phillip Johnson and Troy Kelly were among the best 12-year-old ballplayers in the world.
Fregoso was so good that he struck out 65 batters over 38 innings in the city-state-regional playoffs while hitting six home runs. He was as good as any pitcher in Tucson history, on par with Ed Vosberg, who pitched Tucson's Cactus Little League to the 1973 Little League World Series championship game.
Vosberg attended Salpointe Catholic High School and went on to be an All-Pac-10 pitcher at Arizona and part of the Florida Marlins' World Series staff in 1997. Fregoso, the state's player of the year in 1991 at Catalina High School, played four seasons of minor-league baseball.
You never know how those 12-year-olds will fare as their baseball careers play out. As it turned out the top player in Tucson in 1986 was not part of the International Little League. Anthony Sanders went on to play at Santa Rita and later in the big leagues for the Toronto Blue Jays; he was also a Team USA Olympic gold medal winner in the 2000 Summer Olympics.
The star of Friday's victory, Sunnyside's Mikey Muniz Jr., is maybe 4 feet 11 inches tall and 110 pounds. His walk-off double came against a California pitcher listed at 5-10, 175 pounds. It was a moment of such excitement that even UA president Robert C. Robbins punched up a tweet that said "we want the whole (Sunnyside) team to be Wildcats."
It would be fitting if the UA honors the Sunnyside Little League team, win or lose, at halftime of the UA's opening football game at Arizona Stadium on Sept. 7.