Hansen's Sunday Notebook: FBI decision means postseason, Final Four in play for Sean Miller, Arizona Wildcats
Star sports columnist Greg Hansen offers his opinion on recent sports news.
FBI decision means postseason, Final Four in play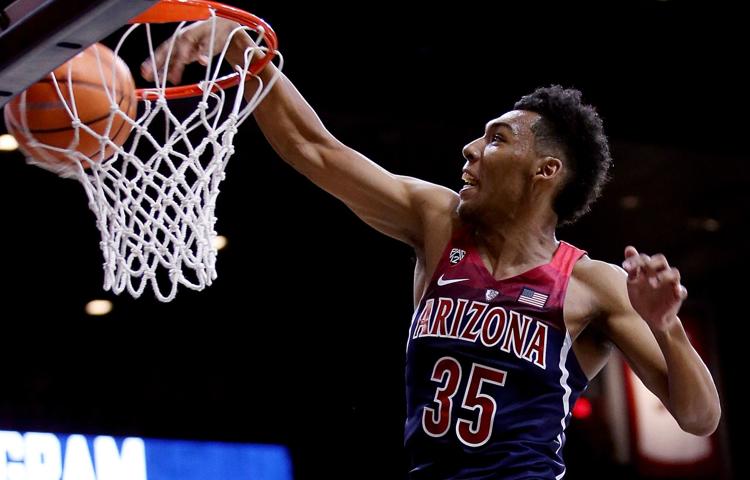 The FBI has asked Arizona and the NCAA to pause any investigations into college basketball's ongoing scandal until after federal agents complete their exploration into illegal recruiting.
With the NCAA temporarily stepping out of the FBI's fact-gathering process, Arizona's 2017-18 season will almost surely be played without penalties. The postseason and a potential Final Four are in play.
After Friday's Red-Blue Game, the Final Four surely entered the thoughts of any UA fan watching. Pac-12 Networks analyst Don MacLean said Arizona has the best personnel he has seen since he began working for the league in 2004.
Temper your expectations at your own risk. Here are my four reactions to the game:
PJC can hold his own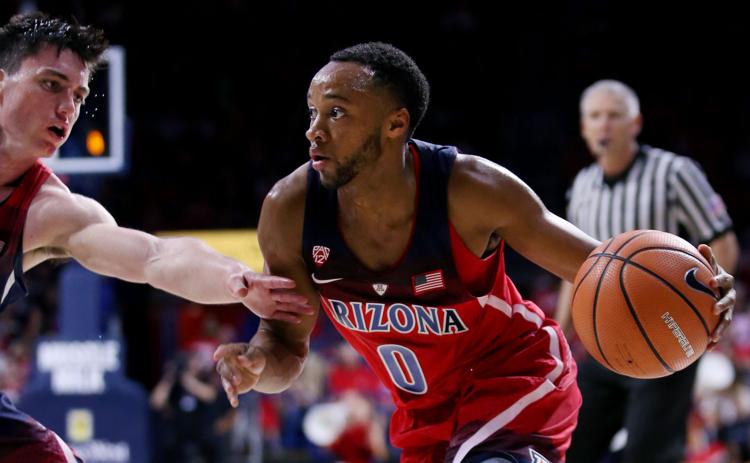 Point guard Parker Jackson-Cartwright hasn't gotten any taller, but he looks more stout and strong, and he played a scrimmage like it was a night against UCLA at Pauley Pavilion. You've got to like his tenacity and example.
The UA lists PJC at 5 feet 11 inches and 170 pounds. He was listed at 5-10, 160 as a freshman. I suspect he's close to 180 pounds. In short (sorry for the pun), PJC can hold his own more than at any time in his career. He can play for me anytime.
Time for a change
The school would do well to junk the music — "Bring 'Em Out'' — that accompanies the team's burst onto the court before each half. Given the ongoing fraud and conspiracy scandal, it looks (and sounds) bad when lyrics of the team's entry music includes references strippers, prostitutes and drugs. The song says "it's hard to yell when the barrel's in your mouth" It's out of place in college athletics.
Miller goes zone 
Not many people noticed, but Sean Miller implemented a zone defense in the first half. And he almost never uses a zone defense — and only when in crisis.
But over the summer, Miller met with the Zen Master of zone defenses, Syracuse's Jim Boeheim, in attempt to get a better understanding of what has been his club's Achilles heel. Xavier shut down Arizona in last year's Sweet 16 with use of a zone defense. By working with Boeheim, it shows that Miller isn't too stubborn to change.
T.J. or not, here comes Barcello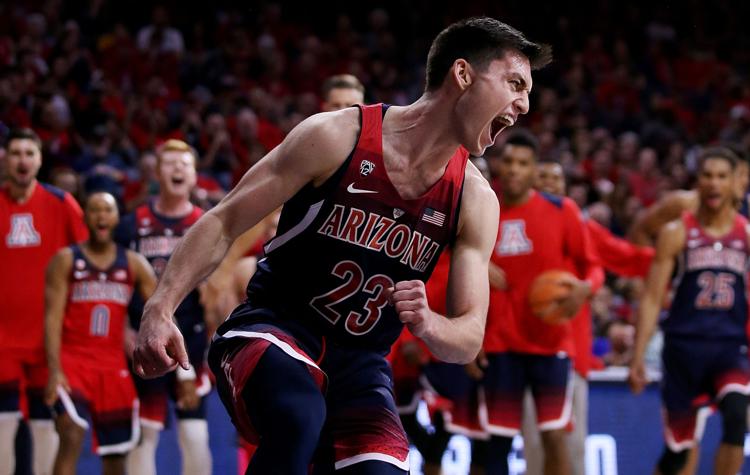 Freshman point guard Alex Barcello will inevitably be compared to T.J. McConnell. It works for me, too, but if there had been no T.J. McConnell, Barcello still would have been impressive Friday. The fact that a 6-2 freshman had the brass to enter the dunk contest is revealing. He's tough; he won't be awed by the bright lights, or by a trip to Matthew Knight Arena in Oregon.
Bring on the Bud — and the Miller, and the Coors — at McKale Center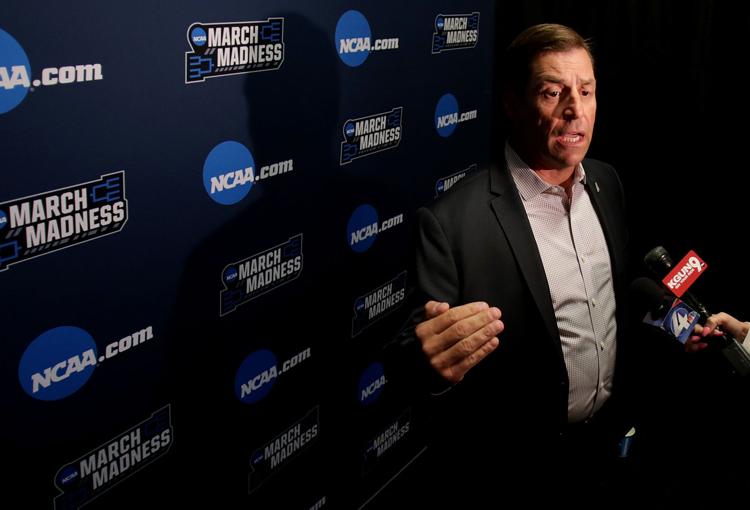 UA athletic director Dave Heeke used a strange platform last week to announce that the school hopes to sell beer and wine at McKale Center. He told an obscure Phoenix AM radio station about the potential for alcohol sales rather than first addressing a Tucson audience or the donors who pay heavy seat-licensing costs at McKale.
The availability of liquor at McKale Center isn't likely to sell another ticket. But it would probably add several thousand to football games at Arizona Stadium. When the Arizona Bowl gained a liquor license to sell beer for last year's Air Force-South Alabama game, attendance was almost 34,000, an increase of almost 14,000 in one year.
The Arizona Wildcats want to sell beer and wine at McKale Center. What do you think, UA fans?

— The Wildcaster (@TheWildcaster) October 19, 2017
I sat in the north end zone for much of that game, near the beer tents, and the lines were steady until sales were cut off at the end of the third quarter. All seemed to be orderly.
There will surely be resistance to beer sales. One prominent Tucson businessman last week told me he did not renew his 18 football season tickets — for family and friends — in part because consumption of alcohol at tailgate functions "frequently got out of hand."
"I still have six seats for basketball — I have four young kids," he said, "but I would have to seriously reconsider if the consumption of alcohol was able to flow over into the arena."
None of this push toward beer sales should come as a surprise. For years, some of boldest advertising signage at McKale Center is from Casino del Sol, an industry that makes its money on betting and booze.
Taryne Mowatt gives Wildcats more recruiting cred in Southern California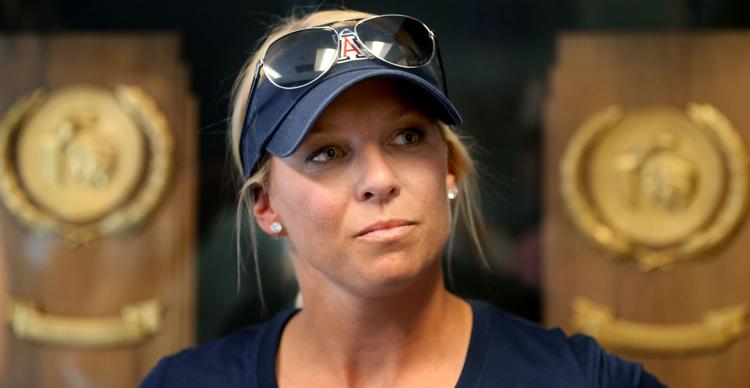 On her first week on the job as Arizona's pitching coach, Taryne Mowatt left town on a recruiting mission. Once she did her research on the recruiting work done by Mike Candrea and his staff, she had to be impressed. The UA already has at least seven commitments from the top prospects in Southern California from the classes of 2018-2020. One of the latest is infielder Janelle Meono, who hit .667 as a sophomore at Wilson High School in Hacienda Heights, California, with 30 stolen bases. Even at 31, Mowatt's value as a pitching coach puts her near the top of the Pac-12. Her value in recruiting SoCal, her home turf, is immeasurable
Cedric Dempsey still making presence felt, as former AD meets with Greg Byrne, Dave Heeke
Former UA athletic director Cedric Dempsey continues to stay involved in college athletics. He spent last week in Birmingham, Alabama, with ex-UA athletic director Greg Byrne. They spent the Alabama-Arkansas football weekend with Tom Jernstedt, who essentially produced and executed the Final Four for three decades — including the time Dempsey was executive director of the NCAA. Dempsey then flew to Tucson where he spent time with the UA's Dave Heeke. It was Dempsey who led search committee's to recommend the hiring of both Byrne and Heeke.
UA golf teams caddie at Pima Special Olympics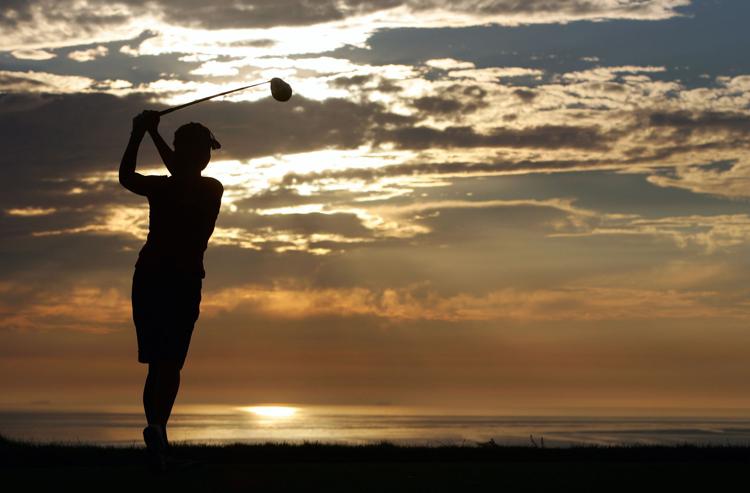 UA women's golf coach Laura Ianello and men's golf coach Jim Anderson, whose fall schedules are heavily booked into November, took time last Saturday to volunteer their time — and that of their teams — to the Pima County Special Olympics golf outing at El Rio Golf Course. The UA golf teams attended the event in tournament attire and caddied for the Special Olympians, playing alternate-shot golf with them. Well done.
Incoming Wildcat golfer competing on LPGA in Taiwan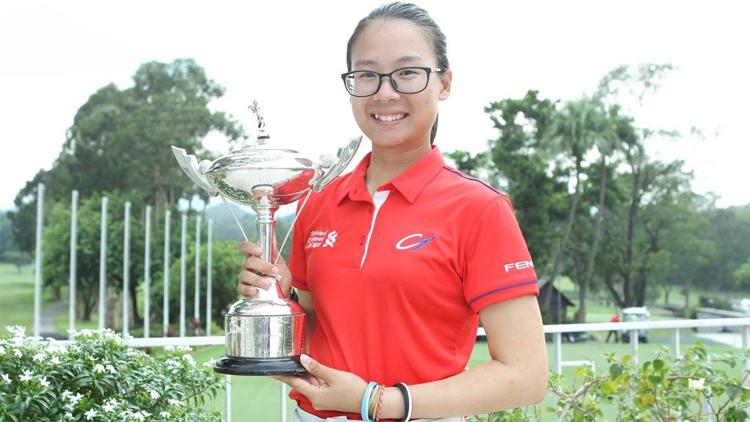 Taiwanese golfer Yu-Sang Hou, who has signed to play at Arizona and will be eligible in January, is playing in the ongoing LPGA Swinging Skirts championship in Tapei, Taiwan. She shot 74-71-78 in the first three rounds.
Derrick Williams a free agent; Chance Comanche finds G League home with former teammate
Y'all want to see more? Check these out! Home and away unis coming at you hot courtesy @JordanKobi 🔥🔥🔥 pic.twitter.com/ivygZaqFjF

— Memphis Hustle (@MemphisHustle) October 16, 2017
Hard to believe: Derrick Williams, Arizona's consensus All-American of 2010-11 and slayer of Duke in the Sweet 16, has not been signed by an NBA team this year. He is a free agent, hopeful to sign somewhere by midseason. Williams is only 26 and has earned $30.1 million in his six-year NBA career; the only time he averaged in double-figures was 2012-13 with the Timberwolves.
After choosing to leave Arizona last spring, Chance Comanche went undrafted, which was to be expected for a sophomore who played just 18 minutes per game. He was signed last week by the Memphis Hustle of the NBA G League and is expected to be in the Hustle's training camp this week alongside former UA teammate Kobi Simmons. They will be coached by Glynn Cyprien, who was an assistant under former Arizona coach Josh Pastner at the University of Memphis.
Salpointe grad, Desert Swarm mastermind absent on sideline for first time since '70s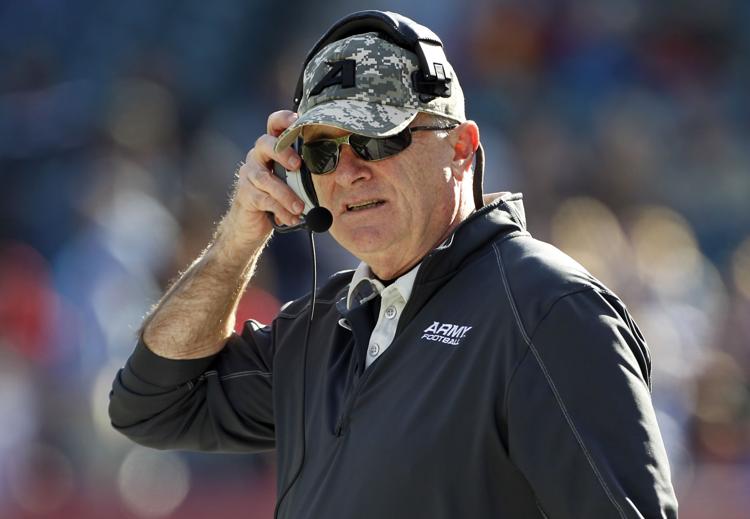 Salpointe Catholic grad Rich Ellerson, the mastermind behind the Xs and Os of Arizona's Desert Swarm defenses of the 1990s, is out of coaching this year for the first time since he was a graduate assistant at Hawaii under Dick Tomey in 1977. He spent last season coaching at small-school power Jacksonville University, helping one of his former players put a program together. Ellerson, 64, the head coach at Army from 2009-13, splits his time between Tucson and Rocky Point, where he pilots a 36-foot sailboat.
Alice Eleanor Nielsen, widow of UA's Walter 'Hoss' Nielsen, dies at 97

One of the last ties to Arizona's 1930's football powerhouses, the "Blue Brigade" of coach Tex Oliver, died last week: Alice Eleanor Nielsen, widow of the the UA's first nationally-known football standout Walter "Hoss" Nielsen, was 97. I was fortunate to meet Hoss and Alice a few years ago and listen to his captivating stories of the Blue Brigade days and serving under Gen. George Patton in World War II. Hoss and Alice were married for 65 years before his death in 2006; he made his living working with banks and casinos in Las Vegas, and bought a ranch in the foothills of rural Nevada. The Nielsens returned to Tucson in 1978.
No. 5 Pima Aztecs play host to Tucson's game of the week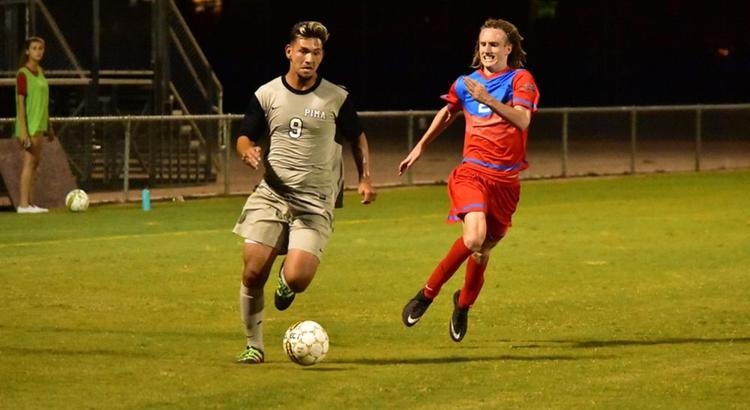 The Game of the Week in Tucson isn't necessarily the UA-Washington State Homecoming football game, but perhaps Wednesday's NJCAA Region 1 men's soccer semifinal playoff game at Kino North Stadium. Dave Cosgrove's No. 5-ranked Pima College Aztecs, 15-2-3, will likely play No. 14 Arizona Western in a winner-goes-home showdown. The Aztecs are 88-21-8 in the last five seasons under Cosgrove.
Craig McMillan of '88 Final Four squad loses home in Northern California wildfires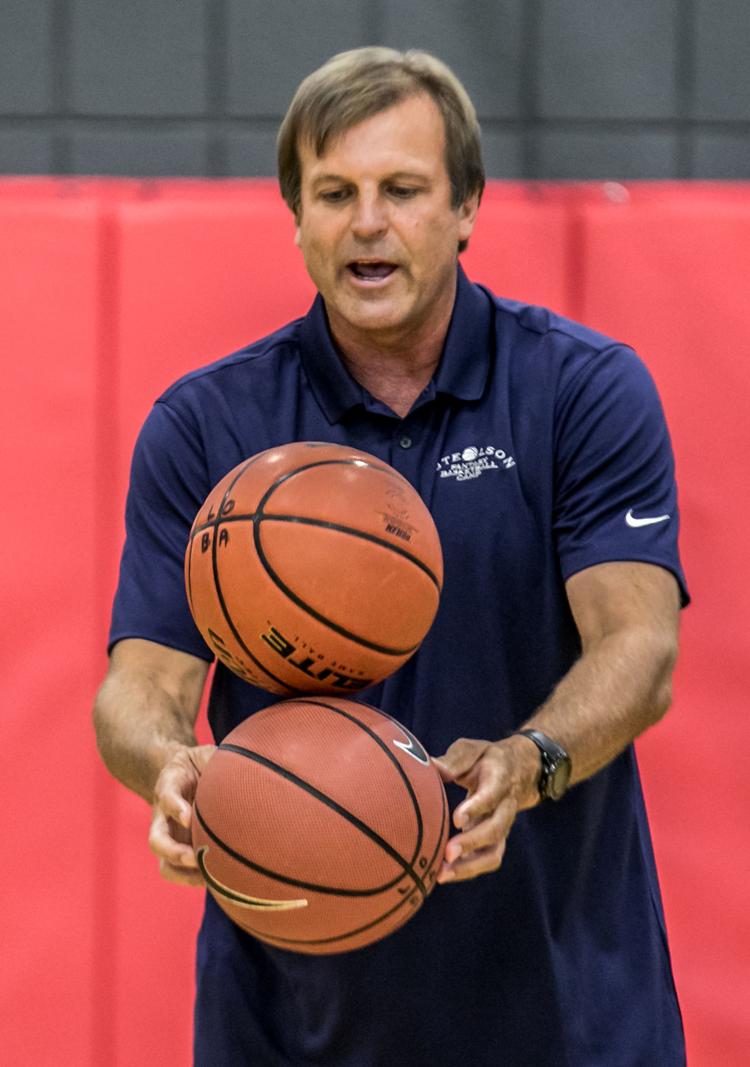 Sad to hear that Craig McMillan, Arizona's starting shooting guard for its 1988 Final Four team, was among those affected by the horrific fires near Napa Valley, California. McMillan's home in Santa Rosa, where he coaches junior-college basketball, burned down. He said via Facebook that his family is in the process of renting a new home and that no one was injured.
Pima College's stout defense no longer secondary to scouts
Bro how many offers you got, where you going?first of all I already committed to Arizona University. My decision was made 2 years ago pic.twitter.com/akW2g4vOhj

— Haki ✞ Woods Jr ❄️ (@hakiwoods) October 16, 2017
College football recruiters have discovered Pima College's secondary. Last week, sophomore cornerback Haki Woods of Chicago committed to play for Arizona. A few days later, freshman cornerback Aaron Maddox was offered a scholarship by Colorado coach Mike MacIntyre. You can't get much deeper Wildcat blood than Maddox has; his father, Richard Maddox, was captain of Arizona's 1992 Desert Swarm defense. Aaron grew up in Augusta, Georgia. Over its 45-year sports existence, Pima College's four leading recruits to Arizona have been pitcher Gilbert Heredia; third baseman George Arias; distance runner Abdi Abdirahman; and basketball player Greg Cook. A football player could soon join them: Aztecs linebacker Bryan Pirtleo has narrowed his college choices to Arizona, Oregon, Utah and Texas A&M.
My two cents: AIA's reclassifications could hurt Santa Rita, Tucson High, others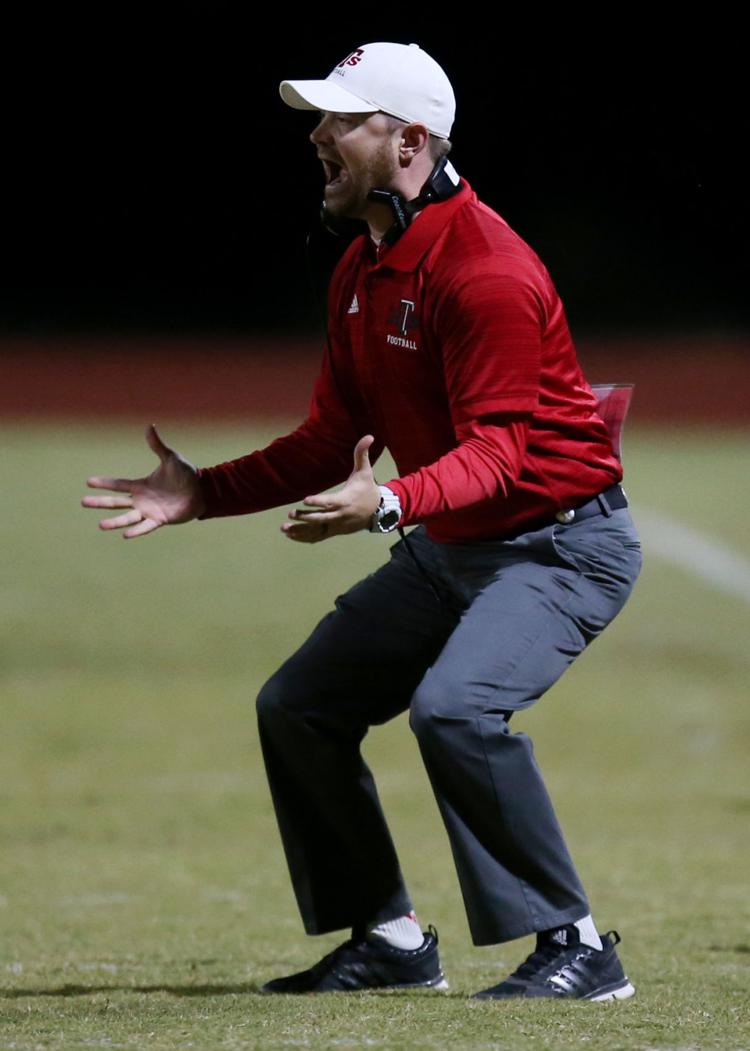 The Arizona Interscholastics Association is in the final process of realigning conference classifications for 2018-19 and 2019-20, and two things stick out:
One, Santa Rita High, which as recently as 2007-09 went 34-7 in football under Jeff Scurran, will drop to Class 2A.
That's in the same classification with Tombstone and Willcox, and is Exhibit A on how declining enrollment has changed the way high school sports are played. Santa Rita is 0-8 this year and has gone 3-35 in the last four football seasons.
Two, Tucson High is the only Southern Arizona school in Class 6A, the largest in the state. If it stays that way, the Badgers would play against Phoenix-only schools in league competition in everything from football to soccer.
It doesn't make sense for the Badgers to spend all of that time on Interstate 10, not to mention travel expenses.
Those involved would do well to grant THS a two-year period in 5A, where it could be bracketed with Cienega, Ironwood Ridge, Sunnyside and Marana and play a more sensible series of opponents in all sports.