Hansen's Sunday Notebook: Gronk, Scooby know football can be fleeting and unforgiving
Star sports columnist Greg Hansen offers his opinion on recent sports news.
Gronk on relentless nature of football: 'It's life'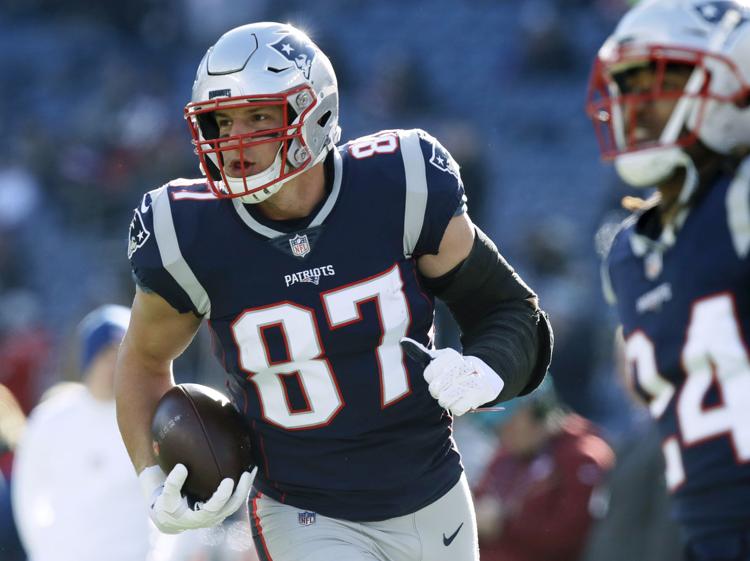 In the four years since Scooby Wright made 164 tackles and became a 2014 first-team All-America linebacker as the face of Arizona's football program, he has made 24 tackles. Total.
Two were in the NFL.
Today, Wright wears unfamiliar jersey No. 58 for the Arizona Hotshots, an Alliance of American Football team who opened its inaugural training camp last week in San Antonio.
Scooby is 24, and if you ever saw him play you know he was one of the toughest, most aggressive football players ever to suit up at Arizona.
Football isn't the most dangerous sport in America. It's nowhere near as harmful as boxing. But if you are a fearless, throw-your-body-into-a-collision football player like Scooby — or New England tight end Rob Gronkowski — it is an unforgiving game like few others.
In the lead-up for Sunday's NFL playoff game against the Chargers, Gronkowski had acknowledged that nine reported surgeries since he was an Arizona tight end have taken a toll.
"It's life," he told Boston reporters last week. "You've got to take it on."
Gronk is only 29, but you can't get through a 24-hour news cycle this season without hearing "Gronk is finished" or "Gronk will retire" speculation.
There are exceptions to the career expectancies of football players. Tedy Bruschi started until he was 35. He played 74 more games than Gronk has played. Arizona all-conference offensive linemen Glenn Parker, who played until he was 35; John Fina, who played until he was 33; and Edwin Mulitalo, who retired at 34, beat the odds.
Maybe it's because offensive linemen don't have as many full-speed collisions as linebackers and skill position players.
Many other ex-Wildcats weren't as fortunate. Ricky Hunley and Bobby Wade were done at 28. The biggest names of Arizona's WAC days — tackle Mike Dawson and linebacker Mark Arneson — both retired at 31. Sean Harris, Chris Singleton and Trung Canidate retired before they were 30.
It's no different now than it was 50 years ago.
In 1969, Marana High and UA grad Paul Robinson, an explosive running back/sprinter, was the AFL Rookie of the Year for the Cincinnati Bengals. Alas, the Bengals called Robinson's number for 238 carries that year. That was 46 more carries than anyone else in the AFL of 1969.
When he returned for training camp in 1970, Robinson injured his knee. He recently told Bengals.com that his knee was "never again right."
"I was all screwed up but (Bengals owner Paul Brown) still let me stay four more years. How many guys get six years? I do wonder about the injury. Imagine if I kept up my rookie year status."
Robinson retired at 29, moved to Safford and had a rewarding career, working as the safety director for a construction company and then for Graham County as an officer in the juvenile probation department.
Now 74, Robinson is the uncle of Salpointe Catholic junior Bijan Robinson, the state's 2018 high school football player of the year.
On Friday, the first day college football coaches were able to recruit off campus, seven of Kevin Sumlin's UA assistant coaches went to Salpointe to meet with Robinson and encourage him to play for the Wildcats. It is all in front of him.
Let's hope Bijan Robinson enjoys the fleeting life of football while he can.
Competition between Foles, Plummer closer than you'd think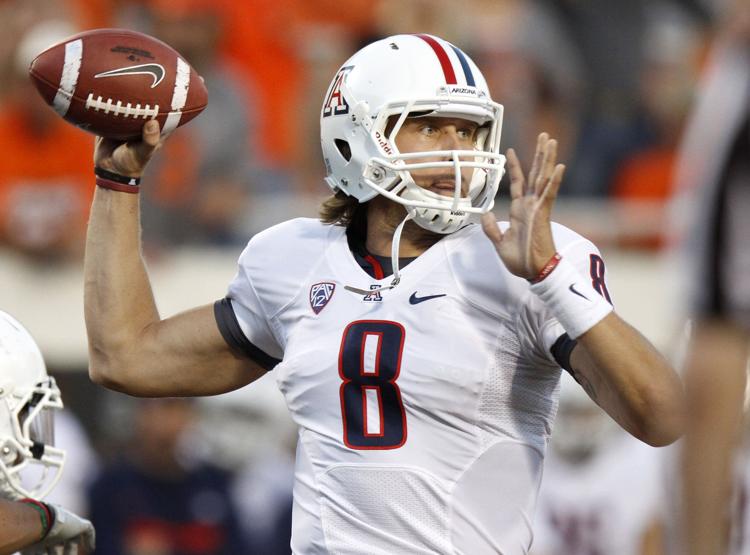 Three sports observations for the week:
1. Former Arizona State quarterback Jake Plummer was elected to the College Football Hall of Fame last week. Plummer was sensational in 1996, leading ASU to the Rose Bowl. But how much better, if any, was Plummer than Arizona's Nick Foles?
Foles had more college passing yards, 10,068, to Plummer's 8,626. Foles threw more touchdown passes (67) than "Jake the Snake" (64). And it's not that Plummer was a scrambler; he rushed for minus-113 yards at ASU.
The difference is that Plummer had better teammates in one season, 1996. Over his first three years at ASU, Plummer went 15-18. Foles went 19-19 his three Arizona years.
But Plummer got a fourth year and the Sun Devils went 11-1. Thus is a Hall of Famer born.
The UA's next serious Hall of Fame candidate should be All-America cornerback Antoine Cason, who became eligible to be included on the ballot this year.
2. Arizona athletic director Dave Heeke is fully on board with Tucson attorney Ali Farhang's attempt to get the Oakland Raiders to play the 2019 NFL season, or part of it, at Arizona Stadium.
"It's been terrific to be an active partner with Ali in this," Heeke said last week. "I love the 'why not us?' attitude. It's right in line with what President (Robert) Robbins and I are driving for."
The one big negative in attempting to get the Raiders to play at Arizona Stadium is the inescapable reality of NFL afternoon games in September and October. It's just too hot for most fans. But the Arizona Cardinals did so at Sun Devil Stadium for 18 years and survived.
3. Joe Batiste was Tucson's first world-class athlete, a sprinter and hurdler of such note that he would've likely been America's gold medal hope at the 1940 Olympics, had not World War II wiped out the 1940 and 1944 Olympics.
The Tucson High School grad hasn't been forgotten. The High School Track and Field Hall of Fame will induct Batiste into its Class of 2019, the second-ever class inducted. The inaugural Class of 2018 was predictably impressive, including Steve Prefontaine, Jim Ryun, Allyson Felix, ex-Wildcat 800-meter runner Kim Gallagher, Bob Mathias and Jesse Owens.
For Batiste to be part of the second group reflects just how good he was, 1936-40, before he entered the military service, effectively ending his world-class hurdling days.
Straw stirred the drink in Tucson golf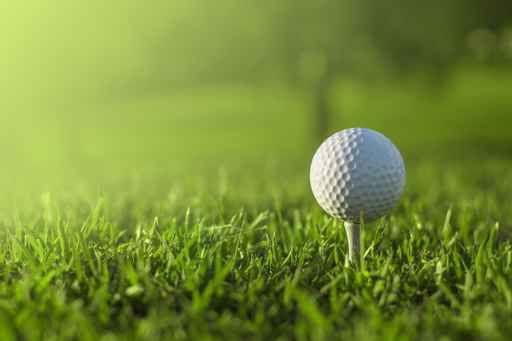 For more than 30 years, Dorothy "Dot" Straw was a force in Tucson golf like few others. She died last week; a celebration of her life was held Friday afternoon, and the audience was full of Tucson's top golf names.
Straw became part of the Ricki Rarick Junior golf program in Tucson in the 1960s and, among her other golf activities, became the person who planned, booked and operated scores of junior golf activities in Tucson for more than 30 years. She knew everybody's name and they hers.
She was at every Tucson Open, working as a volunteer, for three decades and was elected to the Arizona Golf Hall of Fame in 2001, the only female from Tucson so honored, and only one of four in the state.
You get a Dot Straw in your sports community about once every century. She will be missed.
Retiring Kish made an impact in Tucson, then Norman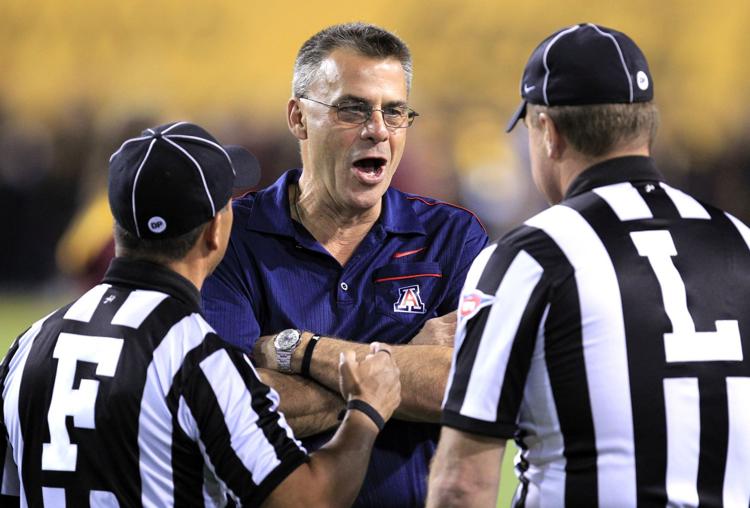 Before Tim Kish was hired to be part of Mike Stoops' first Arizona coaching staff in 2004, he had been in the business long enough to coach for Bowling Green, Purdue, Ball State, Illinois, Indiana and Northwestern. But when Stoops hired Kish to be Arizona's linebackers coach, it clicked. Kish coached at Arizona until 2011, completing his UA days as interim head coach in an emotional Territorial Cup victory after Stoops had been fired. Kish was the kind of man you'd trust to coach your son. A winner. Last week, after seven years at Oklahoma, Kish announced his retirement. Don't be surprised if you see him back in Tucson.
Tucson ties aplenty when Patriots meet Chargers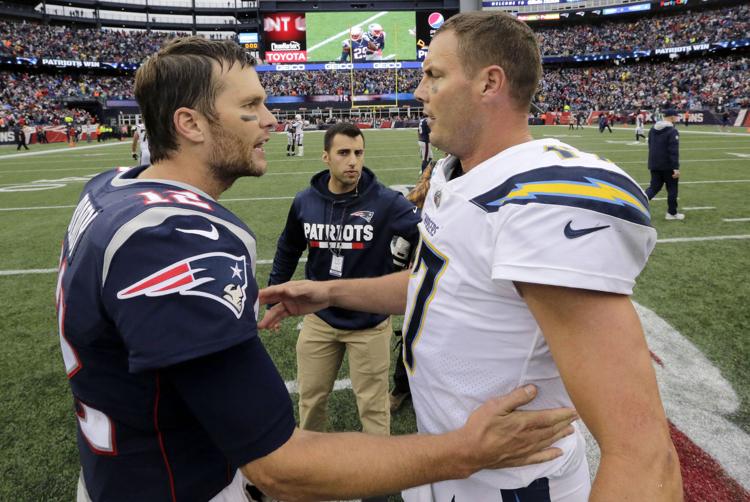 When the Chargers play the Patriots in an NFL playoff game Sunday, it'll have some serious Tucson blood: Chargers tight end coach Rip Scherer was Dick Tomey's offensive coordinator in 1989 and 1990, and linebackers coach Richard Smith was part of Tomey's original 1987 UA staff. Former Mountain View High School quarterback James MacPherson, who played at Wake Forest, is one of the Chargers' leading scouts.
Two of Arizona's offensive gurus are NFL bound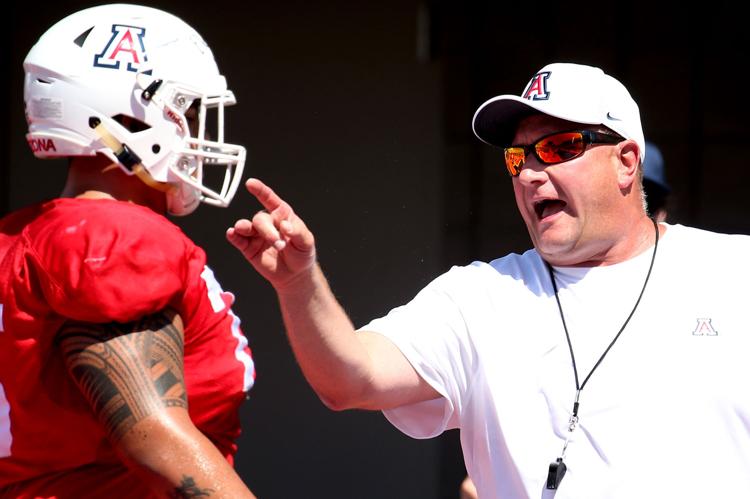 New Tampa Bay Buccaneers coach Bruce Arians hired two of Kevin Sumlin's assistants last week: offensive line coach Joe Gilbert and offensive analyst Harold Goodwin, both with strong NFL roots. It's hard to imagine any Pac-12 staff having more capable offensive coaches than Arizona had in 2018. Goodwin will become the assistant head coach and run-game coordinator in Tampa. Replacing them with similarly skilled coaches will be a challenge.
Remembering Catalina's Ev Nicholson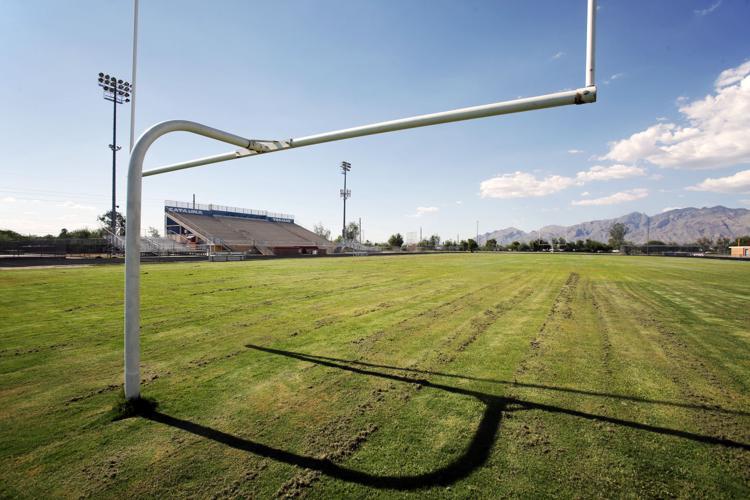 The funeral service/celebration of life for long-time Catalina High School football coach and athletic director Ev Nicholson will be Feb. 2 at 3 p.m. in the clubhouse at the Randolph Golf Complex, not Feb. 3, as first reported.
---
From Hansen's Sunday Notebook on Jan. 6:
The football field at Catalina High School is named after Ev Nicholson, a UA standout on the defensive and offensive lines in 1955  and a key blocker for the great Cactus Comet, Art Luppino.
Nicholson died in Tucson last week. He was 88. A celebration of his life will be held Feb. 2 at 3 p.m. in the clubhouse at the Randolph Golf Complex.
Nicholson, who grew up in Fremont, Texas, and served four years in the Navy, arrived at Arizona in 1954. Upon graduation from the UA, he became a TUSD teacher and coach for 31 years. He coached Catalina to a 7-3 record in 1974, which remains the best record at the school dating to 1967. He coached CHS football for six years, became the school's athletic director and was also Catalina's head wrestling coach.
Nicholson Stadium has been in use for almost 60 years.
Former Arizona QB trains some of the game's top young players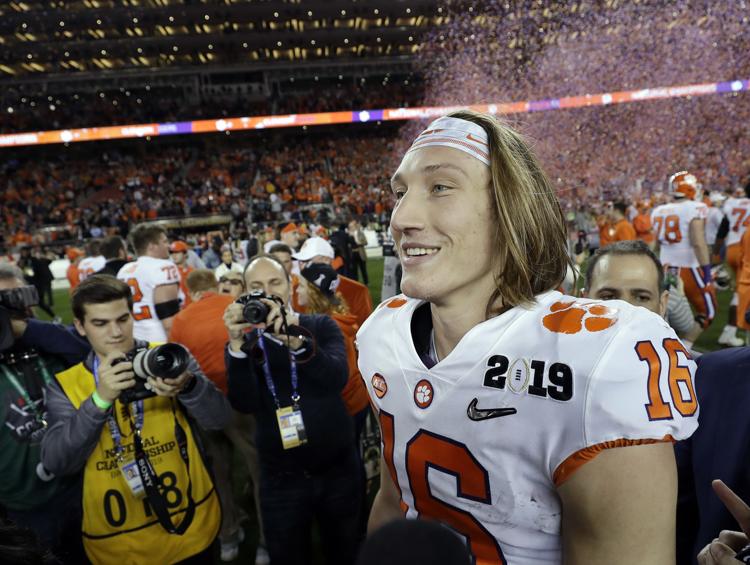 After Clemson freshman quarterback Trevor Lawrence impressively led the Tigers to the national championship last week, Ronald Veal, Arizona's starting QB from 1987-90, became the hottest QB coach in the business. Veal told Sports Illustrated, "I'd be a fool if I said I taught him how to throw a football. That's a gift from God." Ronald Veal? He operates the Ron Veal Football Camp in the greater Atlanta area and helped coach Lawrence since he was 12. What's more, Veal is the personal coach for high school junior Harrison Bailey, who has already committed to Tennessee and is apt to be the No. 1 high school quarterback in his class. Veal has been operating his camp since 2001, and is also part of QB Collective, a national coaching group that includes NFL head coaches Sean McVay and Kyle Shanahan. Unlike Clemson's Lawrence, Veal was an option quarterback from Jacksonville, Florida, starting as a true freshman at Arizona and helping the Wildcats go 3-0-1 against ASU. He has also been a school teacher in Georgia.
UA golfer going to Augusta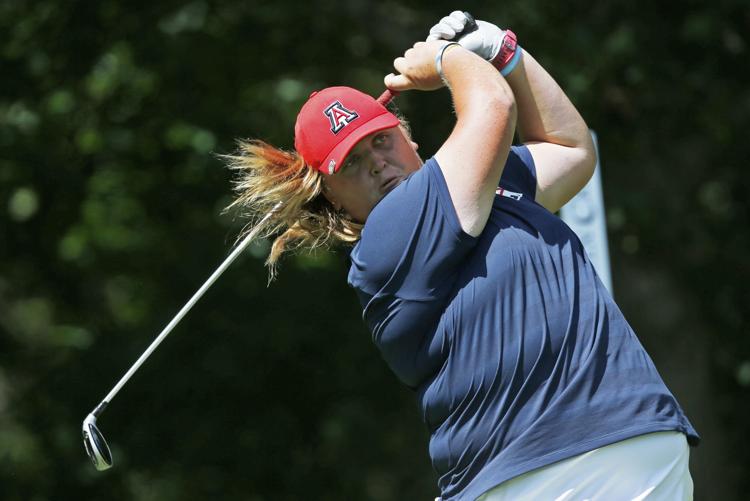 Arizona senior golfer Haley Moore, whose 5-foot putt won the NCAA championship for the Wildcats in May, is now going to Augusta National. Can you beat that?
Moore, a first-team All-Pac-12 golfer in 2018, last week was invited as one of 75 women's amateurs to play in the first annual Augusta National Women's Amateur April 3-6 in Augusta, Georgia.
Her invitation included an RSVP to Masters chairman Fred Ridley.
Moore will play a 36-hole qualifying event at two other Augusta courses and then play a practice round at the famed course on April 5, a Friday. The 30 low qualifiers will then play a championship round on April 6, televised by NBC Sports. The Masters will be played April 11-14. Moore spent last week in Australia playing in the Australian Master of the Amateurs.
The UA does not have a golf tournament scheduled during Moore's week in Augusta.
My two cents: Sparse Stanford crowd is further proof of Pac-12's fall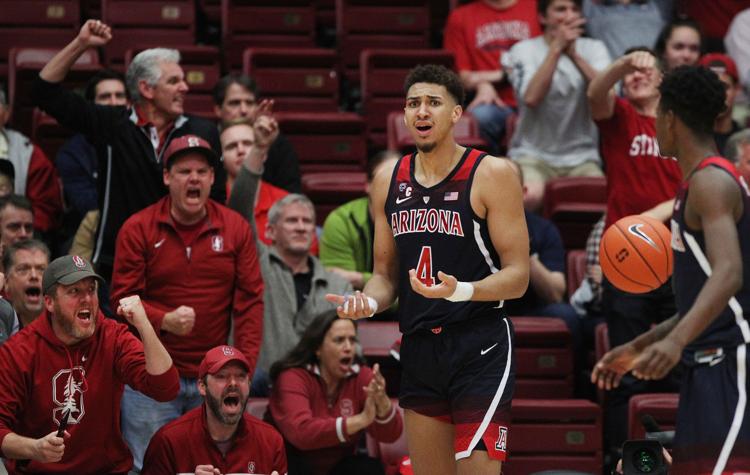 Few things showcase the decline of Pac-12 men's basketball more than Arizona's once-anticipated series at Stanford's Maples Pavilion.
The Wildcats and Cardinal drew just 3,909 Thursday night. It was the smallest UA-Stanford crowd at Maples since 1983, when Arizona lost its 10th straight game. Attendance: 2,552.
Since then, the UA-Stanford game at Maples sold out, or exceeded 7,000, on 28 occasions. The game has not sold out since 2014.
After the game, Arizona coach Sean Miller told Jon Wilner of the San Jose Mercury News "the one thing I really feel is that right now, I'm not part of the solution."
That's not good, because the Pac-12 is depending on Miller and Arizona to return to prominence and help change the image of a conference that has become stagnant in football and men's basketball.
Miller further told Wilner that college basketball has changed so much that November and December are the most important months.
"People can roll their eyes, but that's the truth," he said. 'If you struggle in the months of November and December and you beat each other up (in the league season) then it becomes, 'Nobody's any good.'"
That's where the Pac-12 is now.
There's still a reasonable chance that the Pac-12's two most talented teams, Arizona State and Washington, take charge of the league, finishing 1-2 or 2-1, and earn mid-level seeds in the NCAA Tournament.
But until  Bobby Hurley and Washington coach Mike Hopkins produce over an entire season, we'll believe it when we see it.