Hansen's Sunday Notebook: Loaded Wildcats will have to be road warriors as NCAAs begin
Star sports columnist Greg Hansen offers his opinion on recent sports news.
Arizona could capitalize on other teams' lofty expectations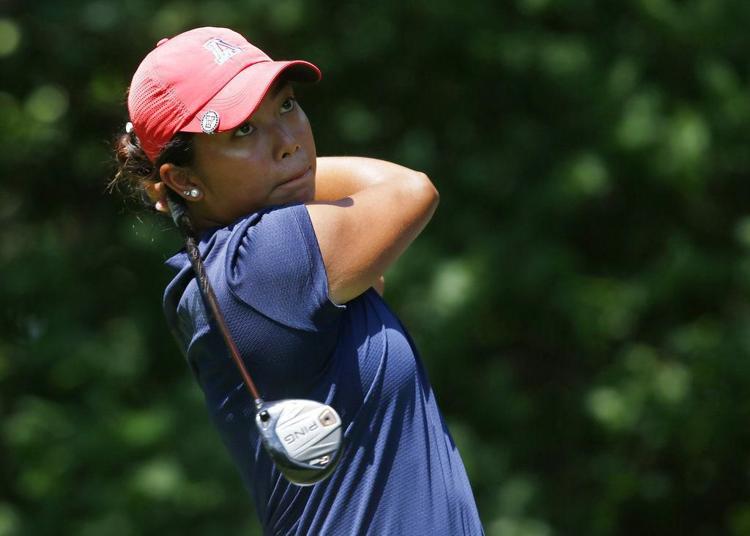 Since winning the national championship a year ago in Oklahoma, Arizona's women's golf team has climbed to its highest position in the golfstat.com rankings, No. 4, as it prepares for the 2019 NCAA championships in Fayetteville, Arkansas, beginning Friday.
Coach Laura Ianello's club is loaded, brimming with elite golfers Haley Moore, Bianca Pagdanganan, Sandra Nordaas and Yu-Sang Hou — all clutch performers in their remarkable 2018 comeback victory.
To fully understand how difficult it will be for Arizona to repeat, imagine entering the college football playoffs against Clemson, Alabama, Ohio State, USC and Florida State and LSU.
To add to the difficulty, Arizona will be playing on 10th-ranked Arkansas' home course, the Blessings Golf Club, which is 4½ miles from the Razorbacks' campus.
It's that same sort of home-course advantage that played into Oregon winning the 2016 NCAA men's championship in Eugene, Oregon, and Oklahoma State's men's team winning the 2018 title on its home course in Stillwater, Oklahoma?
It doesn't seem fair, and it isn't.
Ianello told me it's a "huge advantage" for Arkansas, which she considers a top-five team. "But with advantage can come expectation," she said.
The NCAA has finally acted to end golf's home-course advantages but it doesn't kick in until the 2020 men's and women's championships at Scottsdale's Grayhawk Golf Club.
In abolishing home-course advantages, the NCAA ruled that players and coaches can no longer play — nor even walk/scout — the championship facility in the calendar year before the event. If a college golfer plays a round at Grayhawk before next year's championships in Scottsdale, they will be disqualified and their team will not be able to replace them.
Arizona has won three women's NCAA golf championships: in 1996 at the Bel Air Country Club in Los Angeles, in 2000 at the Sunriver course in Bend, Oregon, and last year in Oklahoma.
The next three men's and women's NCAA championships will be held at Grayhawk, which means the nearby Arizona State Sun Devils will be forbidden from playing there.
Now the question becomes whether Ianello's Wildcats, ranked behind USC, Texas and Duke, can learn enough about the Blessings course in two practice rounds to challenge for the school's fourth national title.
College hoops' evolution means a lot of the warm-and-fuzzy feelings may fade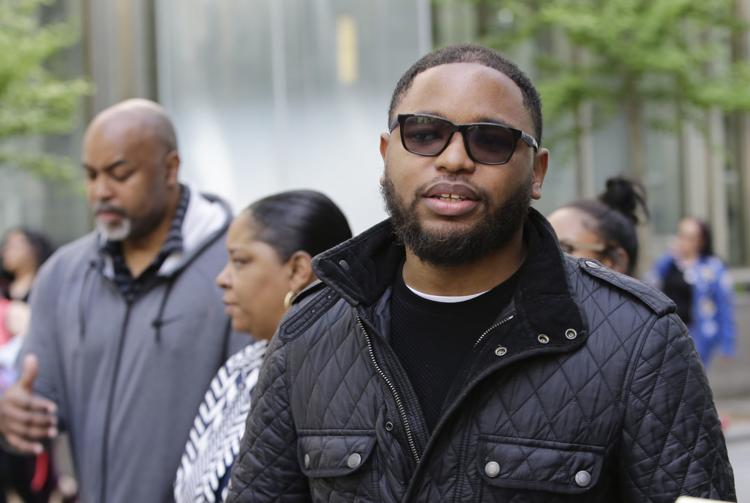 The recently-completed decade of college basketball, 2010-19, was a transition period in which the game has become almost unrecognizable from the model played the previous 50 years.
It's going to continue to move in a direction away from the game as it was played and presented by iconic figures such as John Wooden, Dean Smith and Tucson's Lute Olson.
It's not just the one-and-done variable. The NBA G League has recently raised salaries to tempt high school and college players to skip the college process. When not-ready-for-prime-time collegians such as Arizona's Brandon Randolph, Chance Comanche, Grant Jerrett and Rawle Alkins bail out for pro basketball — when more than 500 players transfer each year — it tends to lose its warm and fuzzy factor.
Now comes the Historical Basketball League (HBL), which is essentially a paid summer league that says it will compensate and educate its players based on market value. Its COO is David West, a former Sean Miller standout at Xavier.
There's no denying the game is in an evolutionary period. Just check the Pac-12 rosters. For years, many Arizona fans could name and identify the starters for every team in the league. Now those who show up at McKale Center are often strangers. Temps.
The best things about college basketball have long been its ability to bond a community, embrace the precious rivalries, get to know the players and grasp the magic of the NCAA Tournament.
I'm not sure I'll ever understand how a young ballplayer would rather take a risk on making an obscure G League roster rather than stay in school and be part of the theater a UCLA-Arizona game generates, and become engulfed by the spirit of college basketball.
When you live in a city that embraces and fosters college basketball, you can't put a price on it. But now there's a price on so many other variables surrounding the game that an FBI sting and characters like Christian Dawkins get as much or more attention than Zion Williamson and the NCAA Tournament.
College basketball will survive, but it's never going to have the homey feeling of 1988 or 2001 again.
Lancers have a chance to make school history with first state title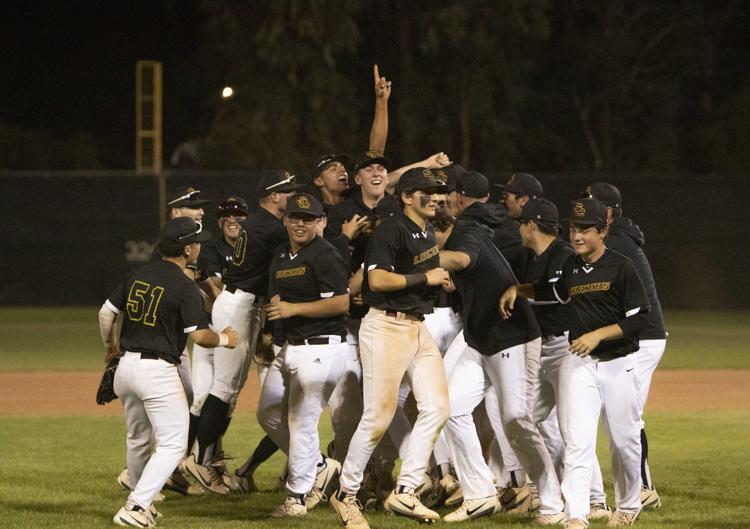 Salpointe Catholic fielded its first varsity baseball team in 1951 and although the school has won 47 state championships, it has never won a baseball title. It has been coached by two of the top baseball men in Tucson, Jerry Stitt and Kent Winslow, among others, and current coach Danny Preble has won 239 games for the Lancers over the last 11 years. But Preble has the Lancers (24-7) on the brink of their first baseball title; they'll play Gilbert Mesquite High School on Monday night at Hohokam Stadium in Mesa for the Class 4A championship. Salpointe was runner-up in 1996, 1997 and again in 2017, and it'll face Mesquite's 9-0 TJ Clarkson on Monday, a pitcher with 101 strikeouts in 62 innings who has signed to play for Bill Kinneberg at Utah. Salpointe isn't without standouts; sophomore Cade McGee is hitting .451 with a team-high 25 RBIs. Over 68 baseball seasons, Salpointe has produced major-leaguers Ed Vosberg, Mark Carreon and Dan Slania, but no game in its history has as much potential meaning as Monday's showdown against Mesquite.
It runs in the family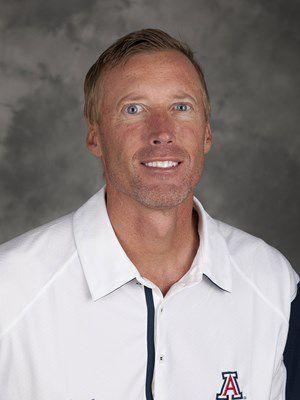 Here's a name to remember: Tucson High junior Johnnie Blockburger won the state championship in the 200 and 400 meters last week and was second in the high jump and 100 meters. He has the potential to high jump 7 feet and beyond or perhaps be a top decathlete once he gets in college competition. He has all the right genes, too: His father, Sheldon Blockburger, who is Arizona's jumps coach, finished No. 2 in the USA National championships in the decathlon 1989, and was part of the United States Pan American Games team in 1991.
Dave Heeke dealing extensions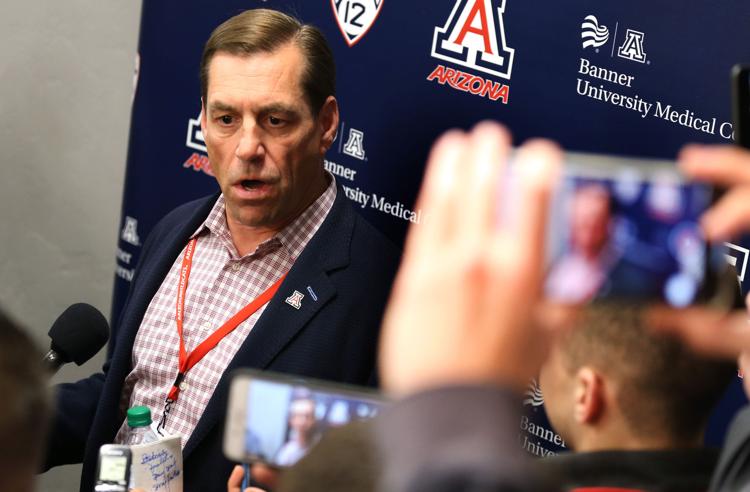 In the last year, Arizona athletic director Dave Heeke has completed unprecedented work at the UA by signing softball's Mike Candrea, baseball's Jay Johnson, soccer's Tony Amato, volleyball's Dave Rubio and women's golf's Laura Ianello to long-term contracts through at least 2023. The per-year salaries range from $125,000 to the $500,000 paid Candrea and Johnson.
Former All-America Wildcats swimmer taking over at Salpointe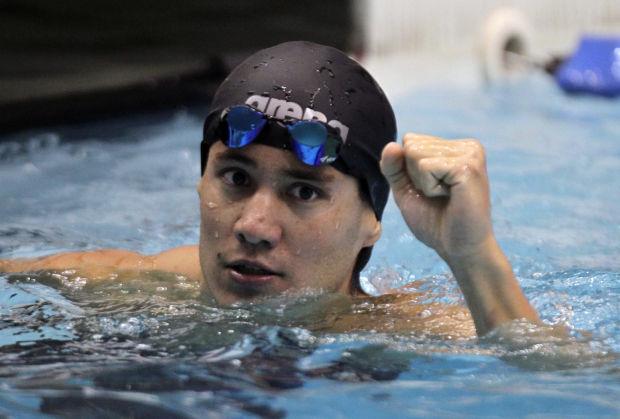 Salpointe Catholic athletic director Phil Gruensfelder made an exceptional hire last week when he appointed Arizona's 12-time All-America swimmer Marcus Titus to be the girls swimming coach at Salpointe. Titus, 32, is deaf. He is a teacher at the Arizona State Schools for the Deaf and the Blind, which is also where he attended elementary school before enrolling at Flowing Wells High School. Titus was a big part of Arizona's 2008 NCAA championship team, and reached the finals of the 100 breast stroke at the USA Olympic Trials in 2008 and 2012.
Tucson teams dominate youth state championships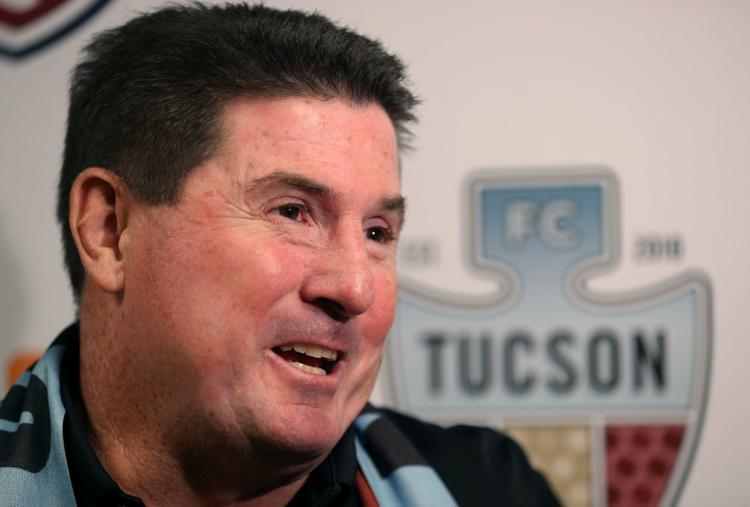 Five girls soccer teams from FC Tucson Youth Soccer played for state championships last weekend in Phoenix, winning three titles, which was unprecedented. The 2000, 2004 and 2006 girls teams won titles. It's a statement about the strength of the merger of the Tucson Soccer Academy and the Tanque Verde Soccer Club and continues to reflect on the success of high school soccer in Tucson — 29 state boys and girls championships since 2000. The leadership of FC Tucson Youth Soccer, which includes Ted Schmidt, Garrett Rustand, Dave Cosgrove, Roberto Garcia and Charlie MacCabe, continues to be a model for success.
Lancers beach volleyball pair coming to Arizona soon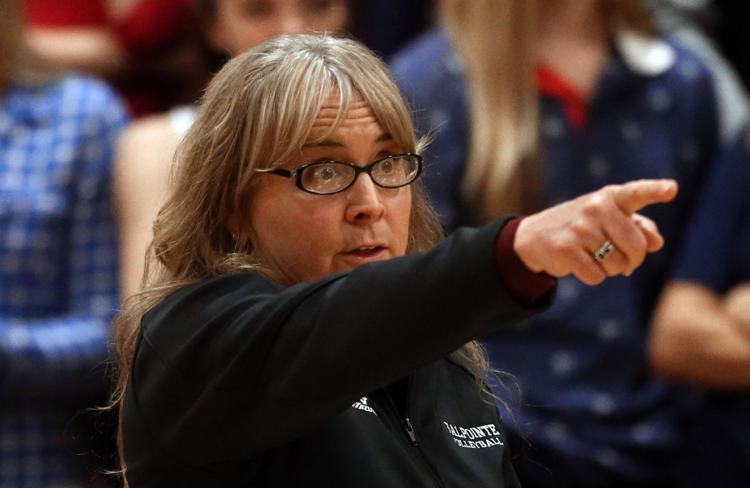 In addition to Salpointe volleyball coach Heather Moore-Martin's four state championships the last 10 years, she coached the Lancers' beach volleyball pairs team of Alex Parkhurst and Abby Russell to the state title last week in Phoenix. Parkhurst has signed to play for Arizona next year, and Russell has committed to play for Arizona beginning in 2020. Very impressive.
For Mike Candrea, let the College World Series plotting begin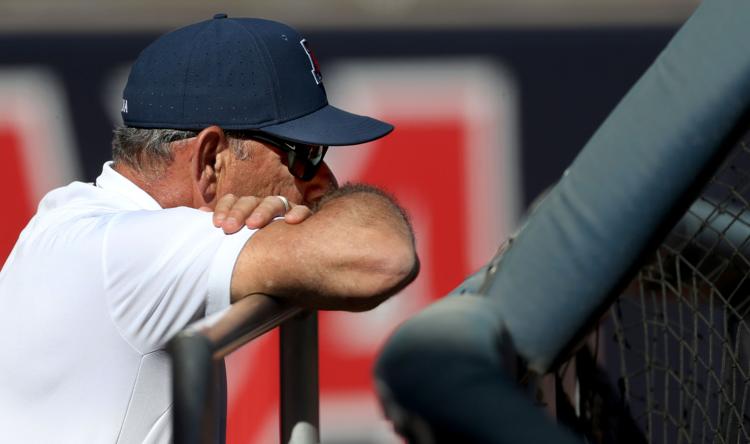 Mike Candrea's decision Saturday to start senior pitcher Gina Snyder in the Pac-12 finale at UCLA — Snyder started just five games previously this season — was a signal that Candrea has begun preparations for the NCAA Tournament, and he feels confident Arizona will be seeded in the top eight, which would give the Wildcats home-field advantage in the Regionals and Super Regionals. It's possible Arizona could play UCLA at the Women's College World Series; why give the Bruins another up-close chance to get a scouting report on Arizona's No. 1 pitcher, Taylor McQuillin on Saturday? The Wildcats placed five players on the All-Pac-12 first team, one that was loaded with an unusually high number of 20 players. At first, that seemed like too many. But as I examined all 20 first-teamers — including McQuillin and UA teammates Jessie Harper, Alyssa Palomino-Cardoza, Dejah Mulipola and Reyna Carranco — it looked legit. That's how strong Pac-12 softball is at the top. Given Arizona's competitive nature in its three-game series at No. 3 UCLA, I strongly suspect Candrea will return to the World Series for the first time since 2010.
These coaches won the most state championships in Tucson history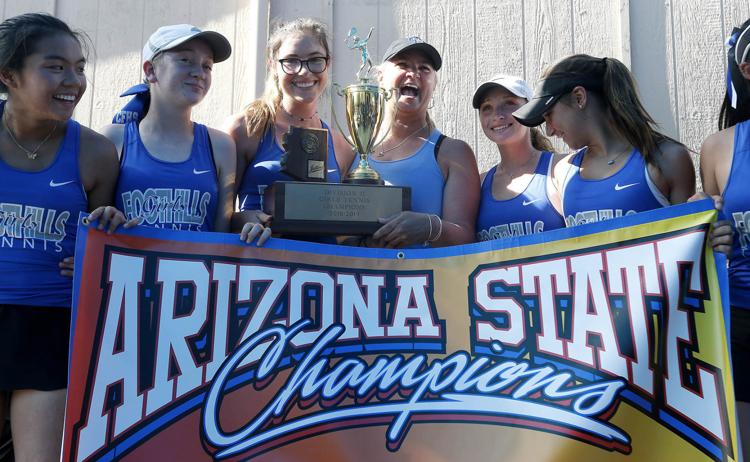 The 10 leading state championship high school coaches in Tucson history:
1 (tie): Kristie Stevens, 15 titles: She coached Catalina Foothills' girls tennis teams to 15 state championships from 1993-2019, winning her 15th a week ago and then announced her retirement from coaching.
1 (tie): Bobby DeBerry, 15 titles: He coached Sunnyside to 15 state wrestling championships from 1996-2011.
3: Doc Van Horne, 13 titles: He coached Tucson High's track and field team to 13 state championships from 1927-53.
4. Nicole Penkalski, 12 titles: She coached Catalina Foothills' boys and girls swimming teams to 12 state championships from 2000-05.
5. Sue Clark, 11 titles: She coached Tucson High's girls tennis team to 11 state titles from 1959-72.
6. Hank Slagle, 10 titles. He coached Tucson High's baseball team to 10 state titles from 1942-54.
7 (tie): Robb Salant, 9 titles: He coached Catalina Foothills' boys tennis team to eight state championships from 1997-2011 and the Rincon boys tennis team to the 1989 state title.
7 (tie): Don Klostreich, 9 titles: He coached Sunnyside to nine wrestling championships from 1979-88.
9. Tucson High baseball coach Andy Tolson; Salpointe boys soccer coach Wolfgang Weber; Catalina Foothills girls soccer coach Charlie Kendrick; and Flowing Wells wrestling coach Dave Thomas all coached their teams to seven state championships. Sunnyside's Richard Sanchez coached the Blue Devils to five state wrestling titles and two state football championships.
My two cents: Tedy Bruschi, Terry Donahue embody Dick Tomey's lasting legacy
In the last days of Dick Tomey's life, two special visitors flew to Tucson to be with him: Terry Donahue and Tedy Bruschi.
They represent the range of people Tomey touched in his life.
Donahue, who lives in Newport Beach, California, was an assistant coach with Tomey on the Kansas staff from 1968-70, and again at UCLA from 1971-75. When the UCLA head coaching job opened in 1975, Donahue and Tomey were the two finalists.
Donahue got the job. There was no bitterness; Donahue hired Tomey as his defensive coordinator.
When Tomey became Arizona's head coach in 1987, Donahue became his top coaching rival. Donahue's Bruins went 41-30-1 in the Pac-10 and Tomey's Wildcats 39-29-4. In nine head-to-head games, UCLA won five, Arizona four, battling one another for Pac-10 titles in 1988, 1991 and 1993.
Yet they remained close friends.
Bruschi flew to Tucson from his home in Massachusetts last weekend. He was the epitome of Tomey's football teams: an overlooked, undersized lineman from the Bay Area whose only other scholarship offer was from Washington State.
By the time  Bruschi completed his UA career, he was a two-time consensus All-American, the face of Tomey's "Desert Swarm" defenses, who went on to become the UA's fourth college football Hall of Fame inductee.
Knowing Tomey was near death, neither Donahue nor Bruschi chose to phone, or wait until a memorial service to say goodbye. They made a special trip to Tucson to say goodbye to their old friend.